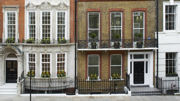 Harley Street & Marylebone: London's New Luxury Medical Hotspots
December 12, 2017

When it comes to receiving high quality medical care, you'll want to ensure you're getting your money's worth.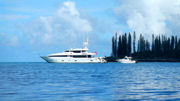 MASTEKA II offers Superyacht Charters in New Caledonia with French Flair
December 12, 2017

MASTEKA II is offering leading international superyacht charters with a distinct French influence in the tropical waters of New Caledonia.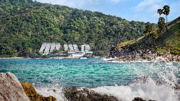 The Nai Harn Phuket Named Leading Hotels New Member of the Year 2017
December 11, 2017

The Nai Harn Phuket has been awarded the prestigious accolade of 'New Member of the Year Award' by Leading Hotels of The World for its dedication to establishing and maintaining exceptional quality.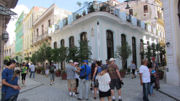 Cuba – Now is the Time
December 11, 2017
By David Cogswell
After President Obama announced a relaxation of restrictions on travel to Cuba in December 2014, demand for the Caribbean island was so potent that the biggest fear of many travelers was that by the time they got there the place would be overrun by Americans.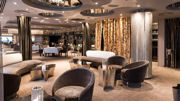 Ciel Bleu Restaurant awarded two Michelin stars for 10th successive year
December 11, 2017

During the presentation of the 2018 Michelin guide, it was announced that Ciel Bleu Restaurant has been awarded two Michelin stars for the 10th year in a row.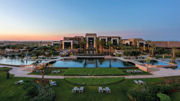 Fairmont Royal Palm Marrakech Opens in Morocco
December 11, 2017

Luxury hotel brand Fairmont Hotels & Resorts, part of AccorHotels, announces the opening of Fairmont Royal Palm Marrakech in Morocco, the latest addition to its exclusive portfolio of distinctive hotels worldwide.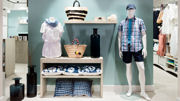 The Ritz-Carlton Key Biscayne, Miami Opens New Exclusive Boutique
December 11, 2017

Luxury 5-star beach resort, The Ritz-Carlton Key Biscayne, Miami has unveiled a completely new designer shop Coastal Boutique, providing guests and locals with the ability to dress themselves from tip to toe in vibrant island couture, inspired by the breezy, tropical sun and sand of the exclusive island.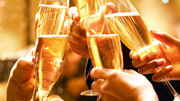 U.S.'s Most Expensive Holiday Toasts of 2017
December 10, 2017

With holiday celebrations in full swing, we've uncovered the most expensive holiday toasts. Here are the costliest drinks to say "cheers" this season.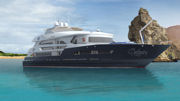 VIP Journeys Unveils Fleet of Four Luxury Yachts Set to Explore the Galapagos Islands
December 8, 2017

Luxury tour operator VIP Journeys is set to redefine travel to the beautiful Galapagos Islands with the launch of four new state-of-the art- yachts, each the pinnacle of luxury.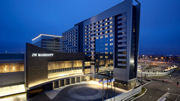 JW Marriott Minneapolis Mall of America Offers Unique Holiday Packages for the Entire Family
December 8, 2017

Continuing to provide guests with luxurious and enriching experiences, JW Marriott Minneapolis Mall of America, has announced two new hotel packages just in time for the holidays.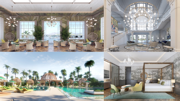 Luxor's Magnificent Sofitel Winter Palace Hotel to be Renovated
December 8, 2017

The Winter Palace Hotel has welcomed royalty, world leaders, esteemed writers such as Agatha Christie and explorers over the generations whom all resided in the hotel and committed to its current alluring and romantic ambiance.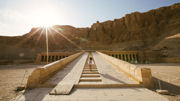 Travel Insider Geoffrey Kent's Tips on Where to Go in 2018
December 8, 2017

Having dedicated his life to travel, Geoffrey Kent, founder, chairman and CEO of luxury travel company Abercrombie & Kent (A&K) is often asked what his favorite trip is. "Without question, the next one," is always his reply.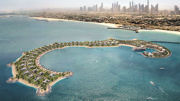 Bulgari Dubai Opens As City's Most Expensive Hotel
December 8, 2017

Debuting in December 2017, The Bulgari Resort & Residences Dubai adds a new jewel to the brand luxury hospitality collection.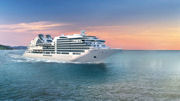 Introducing Seabourn Ovation, Extraordinary in Every Way
December 8, 2017

In spring 2018, Seabourn will introduce Seabourn Ovation, the latest achievement in the company's 30 years as the leader in ultra-luxury cruising.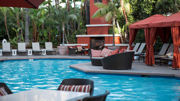 Island Hotel in Newport Beach Emerges as Fashion Island Hotel
December 8, 2017

Reinforcing and reflecting its connection to the greater Fashion Island area, Island Hotel Newport Beach has changed its name to Fashion Island Hotel.
break; case "2": ?>