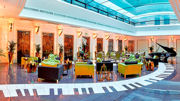 Aria Budapest Mixes Luxury with Jazzy Kind of Wow in City Center
August 3, 2017
By Kathy M. Newbern & J.S. Fletcher
Aria Budapest, a member of Library Hotel Collection, puts the wow in wow factor with a jazzy wow at every turn starting with a showy keyboard design in the lobby floor.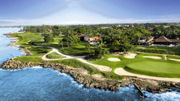 Casa de Campo Resort & Villas to Host 10th Annual Fall Pro-Am
August 3, 2017

Casa de Campo Resort & Villas – home to the Caribbean's premier, luxury golf experiences, including the iconic Teeth of the Dog course – will host its 10th-annual Fall Pro-Am, Oct. 18 – 22.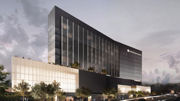 InterContinental's Newest Property in Asia, Opening October 1, 2017
August 3, 2017

InterContinental Hotel & Resorts' newest property in Asia, the InterContinental Robertson Quay in Singapore, is now accepting reservations for stays starting October 1, 2017.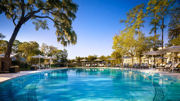 A Roundup of Labor Day Travel Packages
August 3, 2017

From therapeutic spa experiences at Montage Deer Valley, to pool parties and oyster bakes at Montage Palmetto Bluff, to impressive deals at Hotel Lungarno and Colony Palms Hotel, every guest is invited to kick back, relax and enjoy the long Labor Day weekend.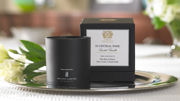 The Air of Luxury at The Ritz-Carlton New York, Central Park
August 3, 2017

Embodying one of the most celebrated verdant settings in the world, The Ritz-Carlton New York, Central Park has introduced a new aroma, 50 Central Park, as well as enticing hotel experiences that capture the essence.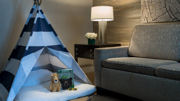 Savor The Final Days of Summertime in the Mile High City
August 3, 2017

Before back to school arrives and the fall season emerges, be sure to indulge in the last moments of summertime in downtown Denver where the city sees over 300 sun-drenched days per year.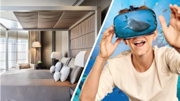 The Ultimate Family Holiday at Armani Hotel Dubai
August 3, 2017

Armani Hotel Dubai is encouraging families to make the most the precious days of summer with the ultimate family trip to Dubai.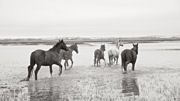 The Wild Horses of Cumberland Island
August 3, 2017

The Wild Horses of Cumberland Island captures the dramatic scenery and breathtaking wildlife of Cumberland Island (site of the wedding of John F. Kennedy Jr. and Carolyn Bessette), a treasured coastal preserve along Georgia's Atlantic coastline.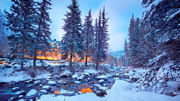 Hotel Talisa, Vail's Newest Luxury Resort Opening this Winter
August 3, 2017

Hotel Talisa is the first U.S. ski property to join The Luxury Collection's portfolio of world-renowned hotels and resorts.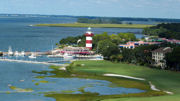 Ultimate Golf Buddy Trip at The Sea Pines Resort
August 3, 2017

The Sea Pines Resort – Hilton Head's premier vacation destination – has unveiled its "Ultimate Golf Buddy Trip" packages, which include play on its three world-class courses and exceptional accommodations.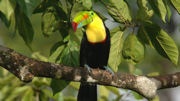 Best Summer Vacations for Animal Lovers
August 2, 2017

According to BBC, an international study titled "The Real Happiness Project" proves that watching nature television shows has a direct result on the mood and wellbeing of its viewers.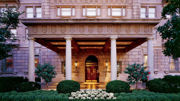 The Hay-Adams Introduces A New Summer Package, 'Rise & Shine Over Washington'
August 2, 2017

Starting August 1st through September 1st, one can bring the family or a loved one to The Hay-Adams for a weekend visit that offers an unforgettable exclusive experience.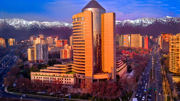 Hotel Santiago Now Mandarin Oriental Hotel Group's First Property In South America
August 2, 2017

Hotel Santiago opens today under Mandarin Oriental Hotel Group management, following the Group's announcement in May. Formerly the Grand Hyatt Santiago, the property will undergo an extensive guestroom and public area renovation, the first stage of which is scheduled for completion in the third quarter of 2018.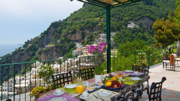 Exclusive Resorts To Launch New European Collection
August 2, 2017

Exclusive Resorts is the world's leading destination club, providing members with access to a $1 billion-dollar portfolio of more than 300 multi-million dollar vacation homes worldwide.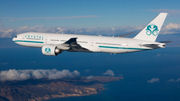 Crystal Skye Joins The Crystal Fleet
August 2, 2017

Crystal AirCruises welcomes the newest member of its expanding fleet, Crystal Skye, during an official handover ceremony held at Boeing Field in Seattle, Washington.
break; case "2": ?>