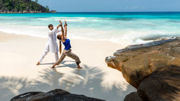 Bespoke Surf and Yoga Retreats at Four Seasons Resort Seychelles
August 2, 2017

Only a surfer knows the feeling and Four Seasons Resort Seychelles knows that no two surfers feel the same. Delivering the ultimate personalized getaway, these new experiences allow guests to choose from one of three surf and yoga retreats, which are all fully customizable through a menu of add-ons; including strengthening Surfer's Yoga or an upper body-focused Surfer's Massage.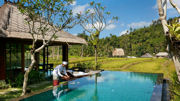 Mandapa, a Ritz-Carlton Reserve Named Winner of AFAR Travelers' Choice Award
August 2, 2017

AFAR unveiled its annual AFAR Travelers' Choice Award, naming Mandapa, a Ritz-Carlton Reserve the winner of the 2017 spa and wellness category.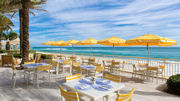 Five Star, Five Diamond Eau Palm Beach Resort & Spa Appoints New Chef
August 1, 2017

Eau Palm Beach Resort & Spa, a AAA Five Diamond and Forbes Five-Star resort has appointed David Viviano Executive Chef.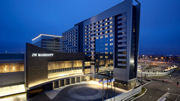 JW Marriott Minneapolis Mall of America Offers Exclusive Shopping Package
August 1, 2017

Continuing to provide guests with luxurious and enriching experiences, JW Marriott Minneapolis Mall of America, has announced their new 'Nordstrom Exclusive Shopping Package.'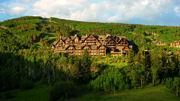 Catch a Glimpse of the Rare 'Great American Eclipse' at these Luxury Hotels
July 31, 2017

The Ritz-Carlton, Bachelor Gulch – a luxurious retreat perched in the midst of the majestic Rocky Mountains – will be offering guests and locals an unparalleled opportunity to catch a glimpse of the rare total solar eclipse visible throughout the skies on Monday, August 21, 2017.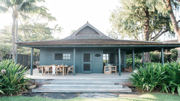 Escape to the Beach Cottage Maui on the Island's North Shore
July 31, 2017

Located on Maui's North Shore, Beach Cottage Maui is a newly renovated plantation cottage owned by Bay Area residents George and Angela Hensler.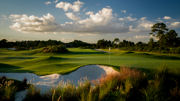 PGA Golf Club Celebrates 99th PGA Championship With Special Opportunities for Fans
July 31, 2017

PGA Golf Club – the flagship property of the PGA of America – invites golfers to play its courses from Aug. 7-13 for a chance to win a PGA Championship flag signed by 2016 Champion Jimmy Walker and other prizes.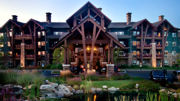 Refined Countryside Elegance at Crystal Springs Resort
July 31, 2017
By Roger Sands
Rolling farmlands and picturesque mountain ranges serve as the perfect backdrop for one of the most exquisite resorts in New Jersey.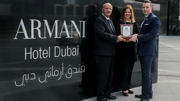 Armani Hotel Dubai Awarded 'Green Globe' Certification
July 31, 2017

Armani Hotel Dubai, the luxury hotel in the iconic Burj Khalifa, has won its first Green Globe certification, underlining its commitment to sustainability best practices.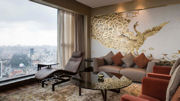 The Reverie Saigon Unveils Vietnamese History Through a Prism of Art
July 31, 2017

Otherwise renowned as the 'Pearl of the Orient,' a city once recalled for its colonial rule and war-torn past is now emerging as one of Asia's most dynamic business centres and luring would-be guests with a lesser known but no less compelling attribute: its art.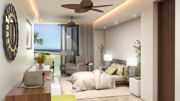 Solmar Group Announces the Opening of Two New Resorts in Cabo
July 30, 2017

Grand Solmar at Rancho San Lucas Resort and Grand Solmar the Residences at Rancho San Lucas will debut December 2017 Los Cabos, Mexico.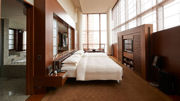 Hyatt Hotels' Most Over-the-Top Suites Around the World
July 28, 2017

Featuring everything from breathtaking views and private pools to secluded terraces and amenities that cater to your every need, the Hyatt Hotels portfolio offers some of the most extravagant accommodations for those travelers to whom price is no object.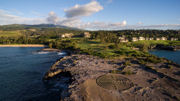 Unique Hotel Sunrise and Sunset Rituals Around the World
July 27, 2017

From a traditional Hawaiian cleansing and sunrise ritual to embarking on a sunset stroll in a Rocky Mountain paradise, these journeys will inspire you.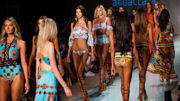 Peruvian Swimwear Company Aguaclara Takes Us To The Amazon For Their Runway Show
July 27, 2017

The FUNKSHION tent was buzzing with excitement on July 22, 2017 as Aguaclara debuted their exotically sophisticated 2018 collection at Miami Swim Week.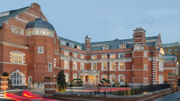 The LaLiT London is Newest Member of Small Luxury Hotels of the World
July 27, 2017

Small Luxury Hotels of the World is delighted to announce The LaLiT London as the latest addition to its collection of small, independently owned hotels in the UK capital.
break; case "2": ?>