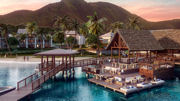 Park Hyatt St. Kitts Christophe Harbour Announces November Opening
July 27, 2017

Park Hyatt St. Kitts Christophe Harbour announces the opening of the island's first luxury beach resort and the first Park Hyatt hotel in the Caribbean region, scheduled to debut on November 1, 2017.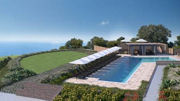 Ventana Big Sur Reopens this Fall with New Glamping & Ultra-Luxe Makeover
July 27, 2017

Ventana Big Sur, the celebrated California resort perched at the edge of the continent overlooking the Pacific coastline, announced a multimillion-dollar re-imagination to coincide with a fall 2017 reopening.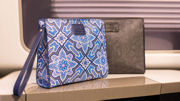 British Airways Introduces Newly Designed Amenity Kits
July 27, 2017

British Airways is upping its amenity game with the new exclusive design for First class customers around the world, available starting at the end of July.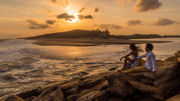 New Curated Experiences at Shangri-La's Hambantota Golf Resort & Spa, Sri Lanka
July 27, 2017

Shangri-La's Hambantota Golf Resort & Spa, Sri Lanka is launching a new series of exceptional curated experiences. Designed with adventurers, wildlife enthusiasts and thrill seekers in mind, Shangri-La's Hambantota Golf Resort & Spa's new activity program offers discerning guests the opportunity to experience what makes this country so special.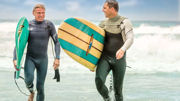 The Most Unique Hotel Jobs
July 27, 2017

We've rounded up some of the most unique hotel jobs from Surfing Chef in Southern California to Guacamologist in Texas and many more...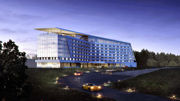 Solis Two Porsche Drive Steers into Atlanta Airport Business District
July 27, 2017

International hotel company Capella Hotel Group is adding Solís Two Porsche Drive to its portfolio, slated to debut at the Porsche Experience Center campus in late 2017.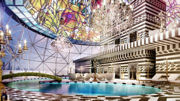 Mondrian Doha Now Accepting Reservations
July 27, 2017

sbe, the leading lifestyle hospitality company that develops, manages and operates award-winning hospitality venues globally, has opened reservations for Mondrian Doha, marking its first hotel in the Middle East and the introduction of the Mondrian brand to the region.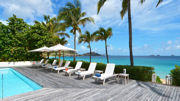 St. Barth Properties Introduces Villa ELA, a Rare Beach-Front Gem
July 27, 2017

St. Barth Properties introduces Villa ELA, a new addition to St. Barth Properties' ever-expanding portfolio. This exquisite villa compound is one of those rare St. Barth-gems located directly on Flamands, one of the island's most popular beaches.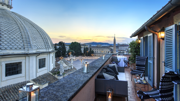 An Extraordinary Journey with Rocco Forte Hotels
July 27, 2017

The Forte family has curated an extraordinary package to take guests on the trip of a lifetime to mark the 20th Anniversary of Rocco Forte Hotels.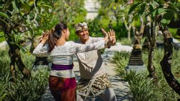 The Ritz-Carlton, Bali Offers Culture Concierge
July 27, 2017

From the moment of arrival at The Ritz-Carlton, Bali, a tropical oceanside paradise located on the southern tip of Nusa Dua, guests are surrounded by an overwhelming sense of authentic Balinese hospitality, which is best described as warm and welcoming with an emphasis on tradition and culture.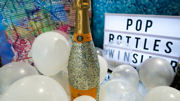 W San Francisco Introduces Champagne in Elevators to Lift Guests' Spirits
July 27, 2017

W San Francisco introduces Champagne Campaign to its W Insider services, a truly elevated experience that offers a bubbly treat inside the hotel elevators or "lifts" to boost guests' spirits, as they travel to and from their designated floors. This twice-weekly ritual consists of complimentary champagne pours accompanied by a brass, glass-detailed bar cart – for the most Instagram-worthy moment.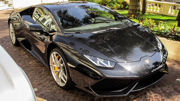 Roar Through Italy in Every Lamborghini Model
July 27, 2017

Imagine life as a long series of personal choices. Your partner, your hobby or even the way you've decorated your home. At the background of each of these choices lies a simple truth – we seek pleasure, fulfillment, in all things.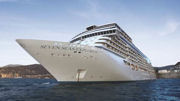 New Virtual Tours of Regent Seven Seas Explorer on First Anniversary
July 27, 2017

The most luxurious ship ever built just turned one. Since her launch in July 2016, Seven Seas Explorer has set a new standard for luxury cruising, and to mark the ship's first anniversary, Regent Seven Seas Cruises launched a new 360-degree Virtual Tours series on the line's website www.RSSC.com.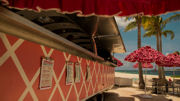 Baha Mar Reveals Culinary-Driven Beachside Escape, El Jefe
July 26, 2017

Baha Mar, the integrated resort destination in the Bahamas comprised of three global hotel brands: Grand Hyatt, SLS and Rosewood, has opened a beachside getaway—El Jefe.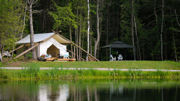 Whispering Springs Wilderness Retreat, New Glamping Destination near Toronto
July 25, 2017

On Saturday, August 26th Whispering Springs Wilderness Retreat will open its gates to the public, providing Torontonians with their very own glamping destination.
break; case "2": ?>