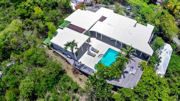 Escape to Villa Ylang Ylang St. Bart's
December 5, 2017

Villa Ylang Ylang is a beautiful, modern and chic Caribbean vacation destination located in Flamands on the island of St. Barts.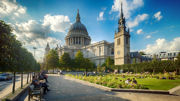 Create Your Own Royal Romance with London Pass
December 5, 2017

It may be too late to bag a date with Prince Harry following his engagement to actress Meghan Markle, but visitors to London can console themselves by following in the footsteps of Royal romances with the popular London Pass sightseeing card.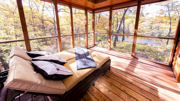 Canoe Bay ESCAPE Village Debuts In Northwest Wisconsin
December 5, 2017

ESCAPE Homes - a pioneer in the design of quality, handcrafted tiny portable houses - unveils the first phase of its namesake Canoe Bay ESCAPE Village in northwest Wisconsin this month.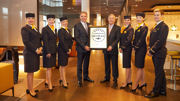 Lufthansa is the only five-star airline in Europe
December 5, 2017

As the first airline outside of Asia, Lufthansa received a five-star certification from the British aviation consulting specialist, Skytrax.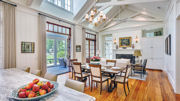 Montage Palmetto Bluff Now Accepting Reservations for Montage Residences
December 5, 2017

Nestled in a lush, 20,000-acre nature preserve between Hilton Head Island and Savannah, Montage Palmetto Bluff – the newest and first East Coast location from Montage Hotels & Resorts – is pleased to announce its exclusive collection of Montage Residences are now accepting reservations.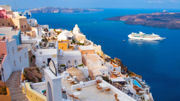 Top 5 Luxury Cruises in Europe
December 1, 2017

So, you've decided to go on a luxury cruise in Europe. Good choice! With almost 200 ports and 2,498 cruises available (and counting), your biggest difficultly will be narrowing down where you want to go.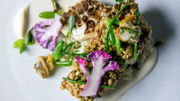 Luxury Hotels Offer Michelin-Quality Vegan Menus
December 1, 2017

As healthy eating becomes more pervasive globally, luxury hotels from the UK to Beverly Hills and New York are offering special Vegan menus celebrating the vast array of local, fresh resources.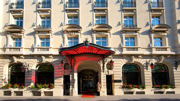 Le Royal Monceau - Raffles Paris Unveils New Holiday Experiences
December 1, 2017

Le Royal Monceau - Raffles Paris is celebrating the holiday season with the unveiling of new and exciting experiences, including Val Monceau, the hotel's completely transformed patio turned ski resort inspired by the likes of Val D'Isère, Megève, Courchevel and Gstaad.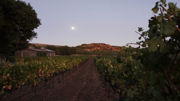 Napa's Famed Atlas Peak Mountain Prospers Post-Fires
December 1, 2017
By Igor Sill
"Wine is one of the most civilized and natural things of the world that has been brought to the greatest perfection" — Ernest Hemingway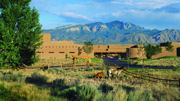 Volunteer Vacation Experience to Help Rescued Horses
November 29, 2017

Hyatt Regency Tamaya Resort & Spa, a luxury resort on the Santa Ana Pueblo, is providing a volunteer vacation experience for travelers this holiday season.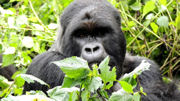 5 African Destinations Trending for 2018
November 29, 2017

New statistics out this month from the United Nations World Tourism Organization (UNWTO) prove that tourism in Africa is reaching new heights!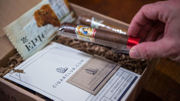 CigarClub.com - A Classic for the Man with Damn Good Taste
November 29, 2017

Cigars have long been associated with celebrations, sporting events and enjoyed as a recreational hobby. In fact, 17.4 million U.S. adults enjoy cigars, but anyone willing to set aside their pride will admit the in-store selection process is an intimidating experience.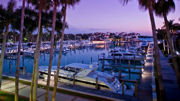 When Art Floats Your Boat
November 29, 2017

Those looking to experience the best of Basel by boat this year can book the ultimate Art Week package at the uber-luxe Fisher Island Club Hotel and Resort.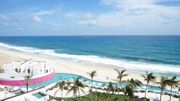 The 4 Most Instagrammable, Envy-Inducing Spots in Cabo San Lucas
November 28, 2017

In 2017, social media has dictated many of our travels with influencers, friends and family inspiring our daily newsfeed with bucket list-worthy destinations.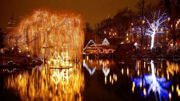 Biggest Light Festivals for the Holidays
November 28, 2017

With the holidays right around the corner, destinations are stepping up their game with over-the-top light displays to attract new visitors, Instagrammers and locals alike. Simply going to see decorated store windows doesn't quite cut it anymore.
break; case "2": ?>