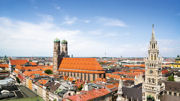 5 Essential Experiences to Have in Bavaria This Fall
September 13, 2017

From the vibrant city of Munich to the old charm of Berchtesgaden, Bavaria has something to satisfy all tastes.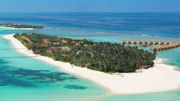 56 Things to Do at Kanuhura Maldives
September 13, 2017

Those who are tempted by a luxury break in the Maldives and want more from their holiday than a good tan need to take a look at Kanuhura Maldives.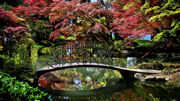 Italy's Most Prestigious Garden Network Celebrates 20 Years
September 13, 2017

British owned business 'Grandi Giardini Italiani' (GGI), a network of the finest open gardens in Italy including the beautiful grounds at the Vatican, celebrates its 20th anniversary this year.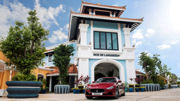 JW Marriott Phu Quoc Emerald Bay Partners With Maserati
September 12, 2017

Starting today, guests visiting JW Marriott Phu Quoc Emerald Bay will be transported to the fantastical university via a Maserati automobile*.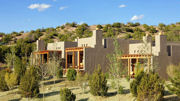 Four Seasons Resort Rancho Encantado Appoints Manager of Adventure Programming
September 12, 2017

Four Seasons Resort Rancho Encantado, located 10 minutes from downtown Santa Fe and nestled among 57 acres in the Sangre de Cristo Foothills, appoints Ismar "Izzy" Uzicanin as Manager of Adventure Programming.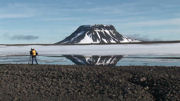 NEW Adventure Cruise to Remote Franz Josef Land
September 12, 2017

Located far above the Arctic Circle, the 191 islands that make up Franz Josef Land are some of the most remote and under-explored locales on earth.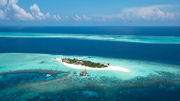 Four Seasons Maldives Protects Threatened Biosphere
September 12, 2017

Imagine an exclusive-use island in the Maldives' only UNESCO Biosphere Reserve that pioneers both marine-enhancing conservation and life-enriching connections: a pinnacle in luxury travel that doesn't so much as curate experiences for guests as let them create their own…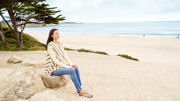 Carmel-by-the-Sea Becomes Mindful-by-the-Sea
September 12, 2017

Carmel-by-the-Sea is a long-time favorite getaway for those seeking natural beauty, gourmet cuisine, and premier shopping.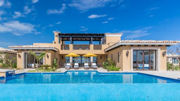 Diamante Launches Direct Booking for Cabo Vacation Residences
September 12, 2017

Diamante Cabo San Lucas, a master-planned luxury resort community, now offers direct booking for stays in their vacation residences.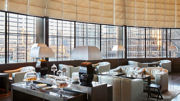 Tea and Mozart with Armani Hotel Dubai
September 12, 2017

Dubai Opera will open its September season with a trio of Wolfgang Amadeus Mozart's most famous stage productions; The Marriage of Figaro, Cosi Fan Tutte and Don Giovanni.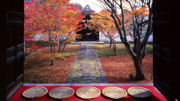 Experience Fall Foliage Season at The Ritz-Carlton, Kyoto
September 12, 2017

The Ritz-Carlton, Kyoto offers new Japanese cultural experiences for guests to have first-hand experience of the traditions and sights that make Kyoto one of the most culturally-rich cities in the world.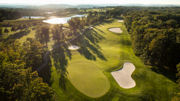 Nemacolin Woodlands Resort Offers Fall Golf Specials
September 11, 2017

Nemacolin Woodlands Resort – the acclaimed luxury resort in the Laurel Highlands of southwestern Pennsylvania – announces its fall golf offers ideal for play on its celebrated Mystic Rock and new Shepherd's Rock courses.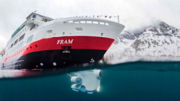 Hurtigruten Expedition Ships Introduce Underwater Explorer Drones
September 9, 2017

Ninety percent of the world's oceans remain unexplored. That's about to change as underwater drone creators, Blueye Robotics and Hurtigruten, the Norwegian expedition cruise line, plan to introduce underwater drones as part of the guest experience on its worldwide expedition cruises.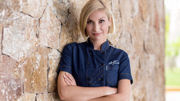 Four Seasons Punta Mita Partners with Celebrity Vegan Chef
September 9, 2017

Four Seasons Resort Punta Mita, a five-star luxury resort tucked into the lush landscape of the Riviera Nayarit, has partnered with celebrated vegan chef and healthy living educator Leslie Durso to create new plant-based offerings at the resort's three dining destinations – Aramara, Bahia by Richard Sandoval and Ketsi.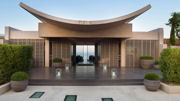 La Reserve Ramatuelle Launches Private Villa Nescens Boot Camp
September 8, 2017

La Reserve Ramatuelle, near St Tropez, has launched the new Nescens Villa Boot Camp, which offers an ultra-personalized fitness experience in complete privacy, exclusive to its villa guests.
break; case "2": ?>