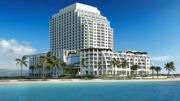 Conrad Fort Lauderdale Opens October 10
August 8, 2017

Conrad Fort Lauderdale Beach, the latest addition to the Conrad Hotels & Resorts growing hotel portfolio, has announced that it will open its doors this September.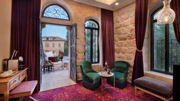 The All-New Villa Brown Jerusalem is Officially Open
August 8, 2017

A restored private residence from the Ottoman-era
is transformed into a leisure-soaked boutique hotel in the Holy City.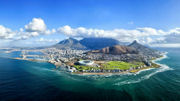 The Most Popular African Safari Tour
August 8, 2017

Have you ever wondered what an African safari adventure would be like?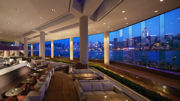 InterContinental Hong Kong to Undergo a Major Renovation in 2019
August 8, 2017

InterContinental Hong Kong is expected to close for a major renovation in the first quarter of 2019, with the entire renovation taking 12-16 months.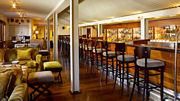 Cape Grace Hotel's Bascule Bar Launches Locally-inspired Cocktails
August 8, 2017

Requiring no introduction, Bascule Bar in Cape Town has created a reputation all of its own.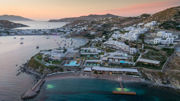 Santa Marina Resort & Villas, Mykonos Completes 3 Year Total Refurbishment
August 7, 2017

A Mediterranean icon is reborn - Santa Marina Resort & Villas completes a three-year total refurbishment evolving the hotel into the perfect Mediterranean lifestyle resort, set on a secluded peninsula with its own private beach and panoramic sea views.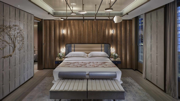 New 'Entertainment Suite' Launched by The Landmark Mandarin Oriental, Hong Kong
August 7, 2017

The Landmark Mandarin Oriental, Hong Kong has unveiled the hotel's new Entertainment Suite, designed by award-winning Hong Kong architect and designer, Joyce Wang, with cutting edge technology installed.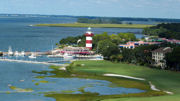 Sea Pines' Atlantic Dunes by Davis Love III Named 'South Carolina Golf Course of the Year'
August 7, 2017

The Sea Pines Resort – Hilton Head's most celebrated golf destination and home of the PGA TOUR's RBC Heritage Presented by Boeing – announces its new Atlantic Dunes by Davis Love III layout has been named "Golf Course of the Year" by the South Carolina Golf Course Owners Association (SCGCOA).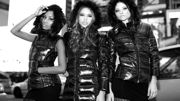 SNOWMAN Reinvents The Winter Coat - The Puffer Without the Bulk
August 7, 2017

SNOWMAN New York is reinventing outerwear with the release of their Fall/Winter 17 "New Yorker" collection this September.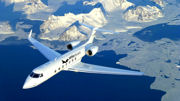 The Greatest Day in Antarctica - November 28, 2017
August 6, 2017

This is the chance to experience the real interior of Antarctica in a single day.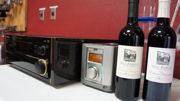 Musically Delicious - The Magic of Infusing Music in Wines
August 5, 2017
By Igor Sill
Yes, exceptional vineyard soils, meticulous farming, ideal weather, a master winemaker and superb terroir make for extraordinary wines, but, what if classical music was that last remaining secret element to crafting incredibly full-bodied out-of-this-world wines?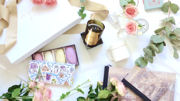 My Stylish French Box - The Ultimate Luxury Gift for Many Occasions
August 4, 2017
By Christine Gray
My Stylish French Box is a quarterly subscription box shipping directly from France. It includes 8 luxury gifts, all reflecting inspired refinement and elegance. An excellent and unique idea for thoughtful gifts.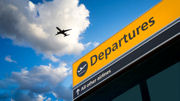 7 Air Travel Problems and How to Prevent Them
August 4, 2017

From time crunch and flight delays to waiting lines and cumbersome carry-on luggage, airplane travel can stress even the most nomadic traveler.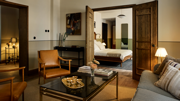 Sanders - A New Boutique Hotel in Copenhagen
August 4, 2017

The renowned Danish ballet dancer, Alexander Kølpin, has created Copenhagen's first luxury boutique hotel - Sanders. The design is inspired by his personal experience and travels. He brings a refined aesthetic sensibility and ideology to the property which is deeply rooted in his creative history.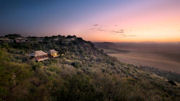 Angama Mara Named Top Outdoor Adventure Hotel in the World
August 4, 2017

AFAR magazine has announced the winners of the annual 2017 Travelers' Choice Hotel Awards, naming Kenya's premier luxury safari lodge Angama Mara as the number one hotel in the world in its "Top Outdoor Adventure Hotels" category, an honor bestowed by the publication's readers.
break; case "2": ?>