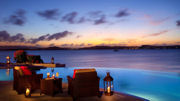 Jumby Bay Island Joins Oetker Collection
October 5, 2017

Oetker Collection has announced Jumby Bay Island as the next masterpiece property in the hospitality brand's portfolio.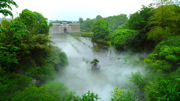 New Aman Resort, Amanyangyun to Open near Shanghai
October 4, 2017

Just outside downtown Shanghai, an ancient camphor forest sets the scene for Aman's fourth destination in China: Amanyangyun.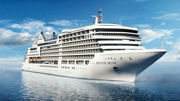 Silversea's New Flagship, Silver Muse, To Visit New York City on October 5
October 4, 2017

Silversea Cruises' brand new flagship, Silver Muse, will arrive in New York City on Thursday morning, October 5, for its inaugural visit.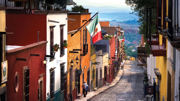 The Best Destinations to Experience Mexico's Dia de los Muertos
October 4, 2017

Dia de los Muertos is an annual Mexican holiday when family and friends gather to pray for and remember friends and family members who have died and help support their spiritual journey.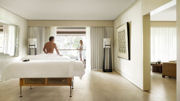 Four Seasons Resort Lanai Hawanawana Spa Offers Sports Massage Menu
October 4, 2017

After a round, most golfers repair to the nearest watering hole for a cold drink. But at Four Seasons Resort Lanai, the best place to relive—or remove—the memories may just be the Hawanawana Spa, which recently introduced a new choice of sports-tailored massages.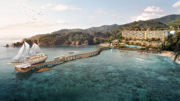 AYANA Unveils New Luxury Resort in Komodo, Indonesia
October 4, 2017

AYANA is launching a brand-new resort on the little-known and undeveloped eastern Indonesian island of Flores, set to open in summer 2018.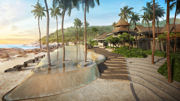 The Ritz-Carlton, Koh Samui Opens in Thailand
October 4, 2017

YTL Hotels announces the opening of The Ritz-Carlton, Koh Samui in Thailand today. The resort's opening has been highly anticipated and its debut on the eastern coast of Thailand marks the beginning of the discovery of inspiring and quintessential experiences.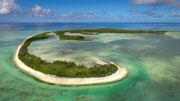 Alphonse Island, Seychelles, Launches Unique Bush & Beach Experience
October 4, 2017

Alphonse Island, one of the Indian Ocean's most exclusive, pristine and remote island resorts, has joined with a luxury Masai Mara safari camp, Cottar's Safari Service to create a unique Bush and Beach experience.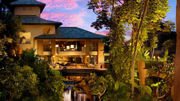 A Visit to Four Seasons Resort Lanai - Hawaii's Magical Gliding Swan
October 3, 2017
By Tim Cotroneo
Something magical happens if you see the same employee twice at the Four Seasons Resort in Lanai, HI. Even if you've encountered this employee for only an instant the first time, chances are good they will address you by name the second time around.
Caribbean Hotel and Tourism Association Launches Initiative to Help Hurricane Hit Communities
October 3, 2017

The Caribbean Hotel and Tourism Association (CHTA) has launched a booking initiative that allows hotels across the region to help those who have been adversely impacted by Hurricanes Irma and Maria while also highlighting that more than 70 percent of Caribbean destinations have not been affected and are ready to welcome visitors as usual.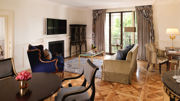 The Dorchester, London Reveals New Belgravia Suites with Butler Service
October 3, 2017

Dorchester Collection's iconic British hotel, The Dorchester, announces the completion of the suite renovation project with the relaunch of the iconic Belgravia Suites and an Essence of Belgravia experience.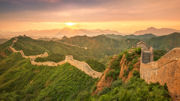 In My Characters' Footsteps by Author John Shors
October 2, 2017

Ever since I was a young man, I wanted to explore the world. Upon graduating from college, I immediately flew to Japan, where for several years I taught English and saved money for future adventures.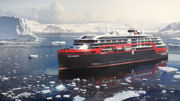 Hurtigruten Offers Out of this World Cruises
October 2, 2017

For the traveler with a hunger for discovery and a yearning to explore the sea and space, Hurtigruten is introducing Out of This World Cruises, which features three explorer cruises accompanied by Dr. Kathy Sullivan and Dr. Norm Thagard—both former NASA astronauts.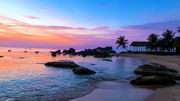 Barbados is this Year's Holiday Villa Destination
October 2, 2017

Barbados is by and far one of the most popular tourist destinations in the Caribbean, and has also grown into a hotspot for luxury private Caribbean villa rentals, and for many very good reasons.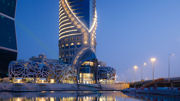 Mondrian Doha Opens in Qatar
October 2, 2017

Leading hospitality company sbe, has announced the opening of Mondrian Doha, marking the famed luxury hotel brand's first property in the Middle East, and a new level of vibrancy and round-the-clock entertainment to the West Bay Lagoon.
break; case "2": ?>