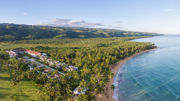 9 Adventures For Men Only in the Dominican Republic & Honduras
July 18, 2017

Sport fishing, golf escapades, rum tastings and whitewater rafting – these are some of the popular Mancations, also known as a male bonding vacation, awaiting travelers at Casas del XVI and Sublime Samana Hotel in the Dominican Republic and The Lodge and Spa at Pico Bonito in Honduras.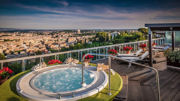 New Summer Indulgences at Rome Cavalieri, Waldorf Astoria Hotels & Resorts
July 18, 2017

This summer, Rome Cavalieri, Waldorf Astoria Hotels & Resorts is delighted to present an array of new seasonal amenities and experiences throughout the hotel and its beautiful private Mediterranean park.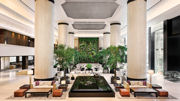 Find Tranquility in Shangri-La Hotel, Singapore's Nature-Inspired Tower Wing
July 18, 2017

After an eight-month rejuvenation, Shangri-La Hotel, Singapore's Tower Wing emerged with a resplendent new urban resort look.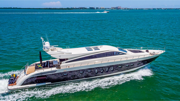 Live Like a Celebrity in Miami with Royal Yacht Charters
July 18, 2017

What would you do with an elegant private yacht around Miami, The Florida Keys or the Bahamas for an entire day?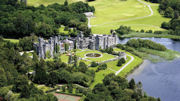 200 Years of Guinness with Ireland's Merrion Hotel & Ashford Castle
July 18, 2017

Two of Ireland's most luxurious hotels are teaming up to celebrate the 200th anniversary of Guinness Brewery exporting to the US by offering a package deal for guests to experience both properties and a piece (or pint) of Guinness history.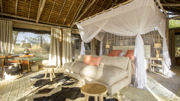 Nomad Tanzania's Kuro Tarangire Reopens After Redesign
July 17, 2017

Nomad Tanzania has just re-opened their camp Kuro Tarangire following a makeover by Nomad's Serena Mason and the camp is looking absolutely stunning.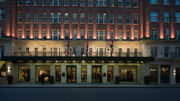 A Visit to The May Fair Hotel, London
July 17, 2017
By Graeme Green
Anyone who's familiar with the Monopoly board game will know the most expensive street to buy or to land on is Mayfair. The same goes in real life.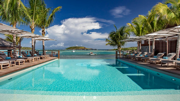 New St. Barths Luxury Hotel Rolls Out Wellness Program
July 17, 2017

For travelers heading to St. Barths this summer, Le Barthélemy Hotel & Spa's relaxing and uplifting "Raise the Gaze" Summer Camp Yoga Challenge will be in session from now through August 15th.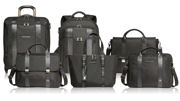 Travelpro - High Quality Luggage for the Experienced Traveler
July 17, 2017

Whether it's a business trip, weekend away, or a longer vacation, Travelpro offers the highest quality luggage from suitcases and garment bags to rolling duffels, backpacks, totes, executive briefcases and more.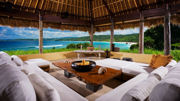 35+ Leading Hotels Honored in World's Best Awards
July 17, 2017

The Leading Hotels of the World announces that more than 35 of the collection's uncommon luxury hotels have been recognized in Travel + Leisure's 2017 World's Best Awards.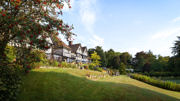 A Visit to Gidleigh Park - A Tranquil English Country House Hotel
July 17, 2017
By Graeme Green
"Down the rabbit hole" is how someone described Gidleigh Park to me, but, really, that's the wrong literary reference. It's less Lewis Carroll and Alice's Adventures In Wonderland, far more H.G. Wells and The Time Machine. Arriving at the Tudor–style country house, having driven down narrow country roads, feels like a kind of time warp.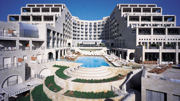 Luxury Jerusalem Hotel, David Citadel Joins Virtuoso
July 17, 2017

Luxury Jerusalem hotel, David Citadel has been accepted into Virtuoso's exclusive portfolio of luxury travel partners, comprised of more than 1,700 preferred suppliers in 100 countries.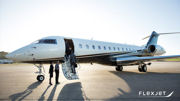 Interview with Fractional Private Jet Provider, Flexjet
July 17, 2017

Fractional private jet provider Flexjet has reported that their new business to date in 2017 is up 50% year over year.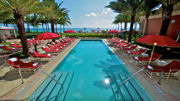 Acqualina Resort & Spa Named in Top 100 Hotels in the World
July 17, 2017

Acqualina Resort & Spa has been recognized as one of Travel + Leisure's Top 100 Hotels in the World.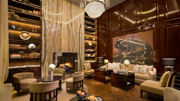 Rosewood Washington DC Partners with Politics and Prose Bookstore
July 17, 2017

Rosewood Washington D.C., the luxurious urban retreat situated along the C&O Canal, is partnering with the capital's premier independent bookshop and a cultural hub for literati.
break; case "2": ?>