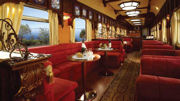 Golden Eagle Revives the Sleeper Train with 3 New Journeys
September 25, 2017

With the appeal of flying ever decreasing, sleeper trains are making a comeback with more luxury options available in Europe than ever before.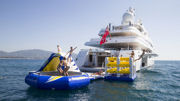 Yacht Charter Etiquette for First Timers
September 25, 2017

Chartering a luxury yacht is considered to be the ultimate holiday experience. The unparalleled service standard combined with the ability to discover some of the most beautiful locations in the world in total privacy makes it an experience that is totally unforgettable.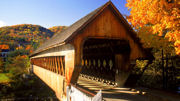 This Romantic Setting - Stowe, Vermont
September 25, 2017
By Barbara Barton Sloane
The gorgeous lyrics of "Moonlight in Vermont," the 1944 standard, perfectly extol the enchantment one finds in "this romantic setting."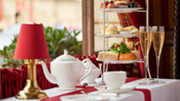 Six of the Best 'Royal' Experiences That You Can Book in London
September 22, 2017

With Judi Dench's new film "Victoria and Abdul" hitting cinemas next week, the new season of the Emmy award-winning show "Victoria" now showing on PBS, and the second series of "The Crown" to be released on Netflix in November, monarch-mania is sweeping the U.S. yet again!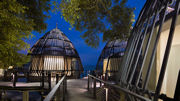 The Ritz-Carlton Unveils Tropical Paradise in Langkawi Malaysia
September 22, 2017

The Ritz-Carlton, Langkawi, an oceanfront resort has opened on the Malaysian island. Set in a tranquil private bay, the resort is surrounded by an ancient jungle, while its beachfront is shelter by trees and gently lapped by the Andaman Sea.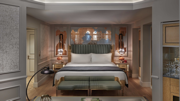 Mandarin Oriental Hyde Park, London Unveils First Phase of Significant Renovation
September 21, 2017

Mandarin Oriental Hotel Group's European flagship Mandarin Oriental Hyde Park, London, has officially unveiled the first phase of its extensive restoration, which includes the launch of 95 new and luxurious guest rooms and suites in the Knightsbridge wing.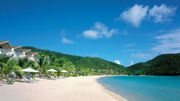 Carlisle Bay for Barbuda - Volunteer Relief Program
September 22, 2017

Luxury Antigua resort Carlisle Bay announced today a new initiative called "Carlisle Bay for Barbuda," which will give guests the opportunity to participate in relief efforts on Antigua to benefit its sister island Barbuda in the aftermath of Hurricane Irma.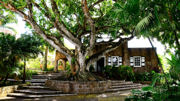 Nevis' Montpelier Plantation & Beach to Reopen Oct. 8
September 21, 2017

Montpelier Plantation & Beach – a former sugar plantation dating back to the 1600s and transformed into an exclusive Relais & Châteaux retreat – will reopen for the 2017/2018 season Sunday, October 8.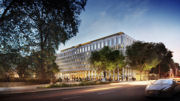 Rosewood Hotels & Resorts To Open Second London Hotel
September 21, 2017

Rosewood Hotels & Resorts will manage a new, ultra-luxury hotel located on picturesque Grosvenor Square in London's prestigious Mayfair district.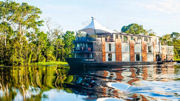 Aqua Expeditions Adds Two New Departures on the Aria Amazon This Winter
September 19, 2017

Aqua Expeditions, one of the world's leading luxury river cruise companies, has added two new departures on the Aria Amazon in Peru for the upcoming winter season due to popular demand.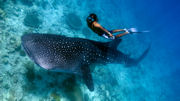 Auberge Resorts Collection Announces New Romance Packages
September 19, 2017

Auberge Resorts Collection the name synonymous with discreet luxury and intimate escapes, celebrates fall with a collection of romantic new experiences at its boutique resorts worldwide.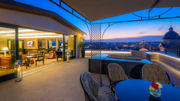 Hotel Hassler Roma Reinvents Penthouse Suite
September 19, 2017

The iconic Hotel Hassler Roma, located atop the Spanish Steps, offers the ultimate experience for a luxurious stay in Rome.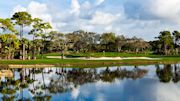 PGA National Resort & Spa Announces Fall Golf Vacation Packages
September 19, 2017

PGA National Resort & Spa – the world-class vacation, meetings and golf destination – announces a trio of golf packages ideal for fun and relaxing fall getaways in South Florida.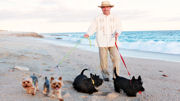 Luxury Hotels Offer Out-of-the-Box Butler Services
September 18, 2017

From golf butlers who arrange post-game spa treatments to dog butlers who teach pups yoga, hotels around the world are offering unexpected services that are sure to wow guests and meet their every need.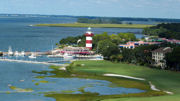 The Sea Pines Resort Announces Exceptional Getaway Package
September 18, 2017

The Sea Pines Resort – Hilton Head Island's premier vacation destination – announces its "Getaway Package" for fall and winter getaways to long savor through March 2, 2018.
break; case "2": ?>