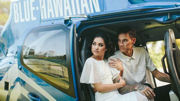 Blue Hawaiian Helicopters Launches Love Takes Flight Romance Package
January 16, 2018

Blue Hawaiian Helicopters, Hawaii's premier helicopter tour company, launches its romantic package, "Love Takes Flight."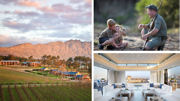 The Royal Portfolio Launches Villa Escape Itinerary in South Africa
January 16, 2018

The Royal Portfolio, a collection of iconic hotels and private residences in South Africa has launched an eight-night, all-inclusive Villa Escape package.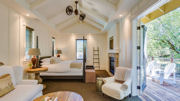 The St. Regis San Francisco Partners with Sonoma's Farmhouse Inn
January 16, 2018

The St. Regis San Francisco, the city's premier address for luxury and timeless elegance, reintroduces The City & Sonoma package, once again offering locals and visitors alike a taste of luxury in San Francisco and Sonoma.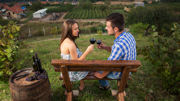 5 Most Beautiful Wine Tasting Destinations in the World
January 16, 2018

There are so many wine tasting regions in the world that it is hard to choose which to visit. Here is a list of our most beautiful wine tasting destinations.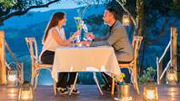 Top 5 Romantic Spas for Valentine's Day Wellness Escapes
January 16, 2018

With Valentine's Day around the corner, discover the best spa and wellness experiences to show your 'special someone' just how much you care.
Lutetia, an Iconic Address on the Left Bank of Paris to Re-Open
January 16, 2018

Lutetia, a hotel of The Set, will re-open its fabled doors in the Spring of 2018, beginning a new chapter in the storied life of this iconic Parisian hotel.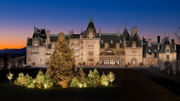 Oscar-winning Titanic Fashion Designs to be Displayed at Biltmore, America's Largest Home
January 16, 2018

On the heels of the 20th anniversary of 1997's blockbuster hit "Titanic," Biltmore will launch a new exhibition, Glamour on Board: Fashion from Titanic the Movie.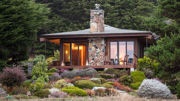 $10,000 Once-in-a-Lifetime Guest Package at Brewery Gulch Inn of Mendocino, CA
January 16, 2018

The dramatic coastline, pristine beaches, misty sea air, morning fog, and rugged clifftops of the Mendocino coast in winter provide the perfect backdrop for an unforgettable romantic experience, courtesy of the award-winning Brewery Gulch Inn.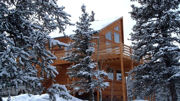 The Best Luxury Ski Getaways in the U.S.
January 15, 2018

Though New Years Eve officially marked the end of the holiday season, the chilly temperatures that go hand in hand are here to stay in many parts of the United States.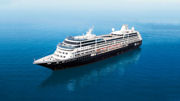 Azamara Announces Refit & Maiden Voyage for Azamara Pursuit
January 15, 2018

Boutique cruise line Azamara Club Cruises announced today that its new ship, Azamara Pursuit, will undergo its transformation to be almost identical to sister ships Azamara Quest and Azamara Journey.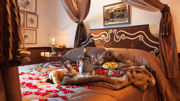 5 Most Romantic Experiences at Red Carnation Hotels for Valentine's Day
January 15, 2018

Embrace the romance of Valentine's Day by indulging in one of Red Carnation's Valentine-inspired packages and experiences.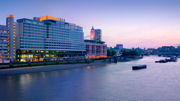 Stay in an Official Installation at Lumiere London
January 15, 2018

With Lumiere London's spectacular light festival returning to the capital this January, Mondrian London is providing guests the chance to spend a night in one of the official installations with its Lumiere London package; or enjoy a special Lumiere edition of its Spa Social evenings in agua Spa.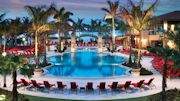 PGA National Offers 'Sunsational' Golf and Spa Getaways
January 15, 2018

PGA National Resort & Spa – South Florida's world-class golf, vacation and spa destination – announces a trio of exceptional packages ideal for fun and relaxing getaways this winter and spring.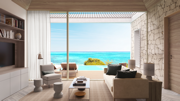 Escape The Winter Cold at These Tropical Homes
January 13, 2018

Here are a few sun-drenched properties located in destinations that all boast year-round sunshine and warm temperatures to get you out of the cold.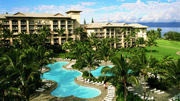 The Ritz-Carlton, Kapalua, Unveils Multi-Million Dollar Transformation
January 11, 2018

The Ritz-Carlton, Kapalua – a cherished luxury resort located on Maui's pristine North Shore – announces the completion of its much-anticipated transformative renovation.
break; case "2": ?>