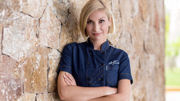 Four Seasons Punta Mita Partners with Celebrity Vegan Chef
September 9, 2017

Four Seasons Resort Punta Mita, a five-star luxury resort tucked into the lush landscape of the Riviera Nayarit, has partnered with celebrated vegan chef and healthy living educator Leslie Durso to create new plant-based offerings at the resort's three dining destinations – Aramara, Bahia by Richard Sandoval and Ketsi.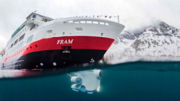 Hurtigruten Expedition Ships Introduce Underwater Explorer Drones
September 9, 2017

Ninety percent of the world's oceans remain unexplored. That's about to change as underwater drone creators, Blueye Robotics and Hurtigruten, the Norwegian expedition cruise line, plan to introduce underwater drones as part of the guest experience on its worldwide expedition cruises.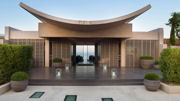 La Reserve Ramatuelle Launches Private Villa Nescens Boot Camp
September 8, 2017

La Reserve Ramatuelle, near St Tropez, has launched the new Nescens Villa Boot Camp, which offers an ultra-personalized fitness experience in complete privacy, exclusive to its villa guests.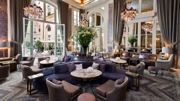 Where to Dine and Drink During Paris Fashion Week
September 8, 2017

Paris Fashion Week begins September 26th, and Hôtel de Crillon, A Rosewood Hotel is one of the most fashionable venues at which to eat and drink in the city of lights.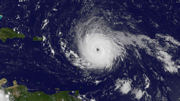 U.S. Virgin Islands Resorts Damaged by Hurricane Irma
September 8, 2017

The U.S. Virgin Islands Department of Tourism has advised that full assessment on the impact of Hurricane Irma is underway and while St. Croix is getting back to business, visitors are being encouraged not to visit the district of St. Thomas and St. John.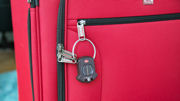 Travel Smart with AirBolt - the Bluetooth-Enabled Luggage Lock
September 7, 2017

Travel intelligently with AirBolt. Control this Bluetooth luggage lock straight from your phone and keep tabs on your luggage.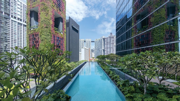 Sofitel Singapore City Centre to Open as AccorHotels' 800th hotel in Asia Pacific
September 7, 2017

AccorHotels has announced that the highly anticipated Sofitel Singapore City Centre will open its doors in October and will be the group's landmark 800th hotel in Asia Pacific.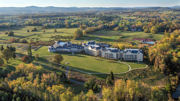 Conquer Your Bucket List at Salamander Resort & Spa
September 7, 2017

Salamander Resort & Spa, the luxury hotel founded by Sheila C. Johnson, has partnered with one of the world's top extreme adventurers, Sean Burch, to create several unique and thrilling programs for all adventure and goal seekers.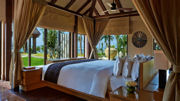 Elevate Your Stay at The Ritz-Carlton, Bali with a Club Experience
September 6, 2017

Elevate your stay at The Ritz-Carlton, Bali and enjoy exclusive benefits from the moment you step foot on this stunning beachfront luxury resort, until the moment you depart, with The Ritz-Carlton Club® experience.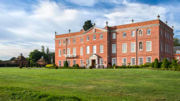 Four Seasons Hotel Hampshire Unveils Wild Carrot Restaurant and Bar
September 6, 2017

Following an extensive enhancement program, Four Seasons Hotel Hampshire is set to open the doors to its brand new restaurant and bar, Wild Carrot, created under the helm of acclaimed designer Martin Brudnizki, on 22nd September, 2017.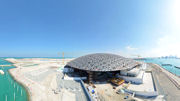 Louvre Abu Dhabi to Welcome Visitors from November
September 6, 2017

Louvre Abu Dhabi today announced it will open its doors to the public on 11 November 2017. It is the first museum of its kind in the Arab world: a universal museum that focuses on shared human stories across civilisations and cultures.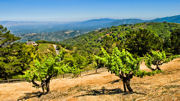 In California's San Jose Two Amazing Restaurants, a Vineyard with a View and Casual Hangouts
September 6, 2017
By David J. Latt
I headed south from San Jose, using my GPS to travel into the hills above Cupertino and the Silicon Valley. After twenty minutes of switchback roads that carried me through thick stands of dusty pine trees and across sunbaked hills, I arrived at my destination.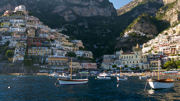 Come September: Seven reasons to book your Amalfi Coast villa in the late season
September 5, 2017

Another banner year for tourism along the famed Amalfi Coast has welcomed throngs of travelers to the region this summer, and the picturesque towns dotting the hillsides currently are teeming with visitors from across the globe.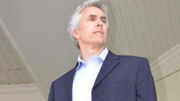 MagnaReady Dress Shirts - Looking Stylish in a Jiffy
September 2, 2017

When traveling, whether for business or pleasure, there is often a schedule to follow. If for a business retreat, golf outing, or simply catching the shuttle to the airport, every minute can count. So why not save time getting dressed with the MagnaReady shirt?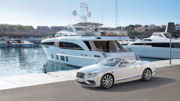 Princess Yachts and Bentley Reveal Limited Edition Mulliner in Cannes
September 1, 2017

At this year's Cannes Yachting Festival, Princess Yachts and Bentley Motors reveal the limited edition Continental GT Convertible Galene Edition designed by Mulliner and inspired by Princess Yachts.
break; case "2": ?>