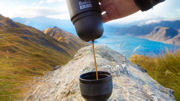 Perfect Espresso On The Go!
November 4, 2017

Minipresso is a compact, hand-powered portable espresso maker for coffee lovers on the move.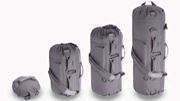 Introducing The Adjustable Bag - The world's most versatile multi-size bag
November 4, 2017

The Adjustable Bag™ is the only multi-size duffle that can be your day, weekend, and travel bag - all in one.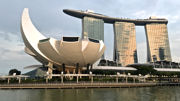 Eat Like a Local on a Culinary Adventure with Bold Food in Singapore and Penang
November 4, 2017
By David J. Latt
On a Bold Food tour, we explored Singapore and Penang, Malaysia to learn about the culture, history and food of the region.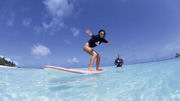 Unique Self-Improvement Opportunities at Hotels Around the World
November 4, 2017

The trend of 'self-improvement' opportunities and activities offered by hotels has been making waves and doesn't appear to be slowing down anytime soon.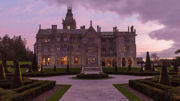 Adare Manor, Ireland Debuts Following Two Year Transformation
November 2, 2017

Ireland's most anticipated luxury hotel project, Adare Manor, opens today following a meticulous 21 month restoration, renovation and expansion to return the storied property to its 19th century splendor.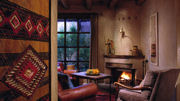 Rosewood Inn of the Anasazi Offers Two Unique Winter Packages
November 2, 2017

Rosewood Inn of the Anasazi, the luxury boutique hotel in Santa Fe, New Mexico, is offering two special packages for the winter season.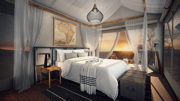 Sanctuary Retreats Unveils New Safari Camp in the Serengeti
November 2, 2017

Luxury safari specialist Sanctuary Retreats will launch the exclusive new Sanctuary Kichakani Serengeti Camp in Tanzania in December 2017.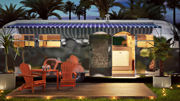 Luxury Hotels Offering Glamping Suites Across the U.S.
November 2, 2017

With "glamping" becoming popular among travelers, hotels are now featuring unique outdoor suites that guests can stay in while still enjoying all of the property's wonderful amenities.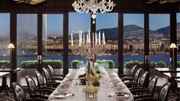 Wrap Yourself in Romance at the #1 Hotel in Switzerland
November 1, 2017

Hotel d'Angleterre is the jewel in Geneva's crown, and the perfect place for an indulgent romantic retreat with the one you love.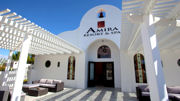 Amira Resort Opens in Southern Utah Introducing a New Red Rock Canyon Wellness Retreat
November 1, 2017

Surrounded by the majestic red-rock canyons, Amira Resort provides travelers with a new luxury escape to immerse themselves in the splendor of Utah's natural wonders.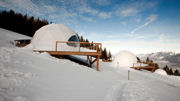 6 Top Luxury Eco Resorts Around the World
November 1, 2017

If you would like to help save our environment, why not take a trip to an eco-resort? With things like global warming getting worse by the year, it's important that we keep our planet as safe as possible. These luxury resorts will make your holiday as interesting and relaxing as possible.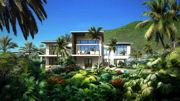 Park Hyatt Makes Its Caribbean Debut with St. Kitts Opening
November 1, 2017

Park Hyatt St. Kitts Christophe Harbour opens November 1. The 126-room luxury resort spans the secluded beach of Banana Bay at the foot of St. Kitts' lush rolling hills and offers unobstructed views of the Caribbean Sea and neighboring Nevis.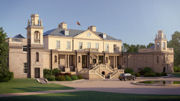 The Langley, a Luxury Collection Hotel, to Open in Duke of Marlborough's Former Country Estate
November 1, 2017

The Luxury Collection® Hotels & Resorts has announced that The Langley, a Luxury Collection Hotel, will open in summer 2018 in the heart of the Buckinghamshire countryside.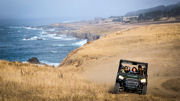 California Luxury Travel Trifecta – Mendocino, San Jose, Santa Barbara
October 31, 2017
By Fran Miller
For those who subscribe to the notion that California luxury travel is isolated to spots within arm's reach of either the Golden Gate or the Hollywood sign, we've got a secret – three actually.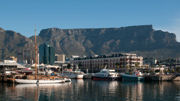 Journey Through South Africa With Odysseys Unlimited
October 31, 2017

Wine, diamonds, lions and leopards….such is the glory and seductive nature of South Africa revealed on Odysseys Unlimited's new 17-day small group Journey through South Africa launching February 27, 2018, with 11 scheduled departures through November 2018.
break; case "2": ?>