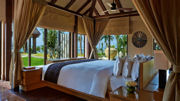 Elevate Your Stay at The Ritz-Carlton, Bali with a Club Experience
September 6, 2017

Elevate your stay at The Ritz-Carlton, Bali and enjoy exclusive benefits from the moment you step foot on this stunning beachfront luxury resort, until the moment you depart, with The Ritz-Carlton Club® experience.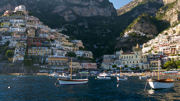 Come September: Seven reasons to book your Amalfi Coast villa in the late season
September 5, 2017

Another banner year for tourism along the famed Amalfi Coast has welcomed throngs of travelers to the region this summer, and the picturesque towns dotting the hillsides currently are teeming with visitors from across the globe.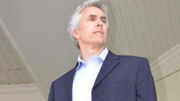 MagnaReady Dress Shirts - Looking Stylish in a Jiffy
September 2, 2017

When traveling, whether for business or pleasure, there is often a schedule to follow. If for a business retreat, golf outing, or simply catching the shuttle to the airport, every minute can count. So why not save time getting dressed with the MagnaReady shirt?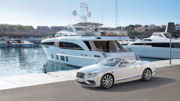 Princess Yachts and Bentley Reveal Limited Edition Mulliner in Cannes
September 1, 2017

At this year's Cannes Yachting Festival, Princess Yachts and Bentley Motors reveal the limited edition Continental GT Convertible Galene Edition designed by Mulliner and inspired by Princess Yachts.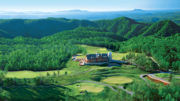 Primland Announces Crooked Road Kick-Off Music Festival, September 15-17
August 31, 2017

Primland announces its official membership as an Affiliated Venue of The Crooked Road, Virginia's Heritage Music Trail.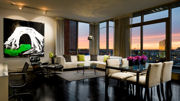 Roomspiration - Hotel Room Decor to Inspire You
August 30, 2017

Are you one of those travelers that visits a hotel and falls in love with the décor, wishing you could take it home with you? We've taken a deeper look into resort rooms around the globe, determining the overall ambiance and design and décor highlights.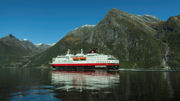 Hurtigruten Makes Agents Epic Explorers with Updated Certification Program
August 30, 2017

The world leader in exploration travel-Hurtigruten has been traveling to the world's most remote places since 1893. Hurtigruten shares their destination and expedition knowledge with travel agents around the world, helping them to select the best cruise for their clients.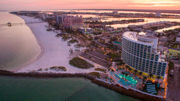 Over-the-Top Hotel Experiences
August 30, 2017

Make your next trip memorable by taking an adventure and turning the luxury level up a notch. You don't have to be an A-List celeb to vacation like a VIP! How much are you willing to splurge?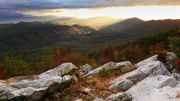 Blackberry Farm Announces New Hotel
August 30, 2017

For the first time in 40 years, Blackberry Farm announces a new property, Blackberry Mountain, opening in late 2018.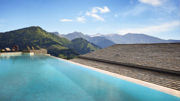 Small Luxury Hotels Welcomes 5 New Members this Month
August 30, 2017

Small Luxury Hotels of the World (SLH) welcomes five new independently-minded hotels this August in Iceland, Greece, Croatia, Estonia and Taiwan.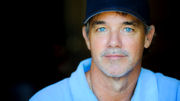 Wyland Returns to The Ritz-Carlton, Laguna Niguel
August 29, 2017

The Ritz-Carlton, Laguna Niguel presents a curated exhibition of marine life art by renowned artist Wyland.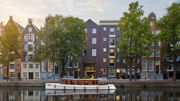 Live Like James Bond at the Pulitzer Amsterdam
August 29, 2017

In celebration of Global James Bond Day on October 5 and Bond's travels to Amsterdam in Diamonds Are Forever, Pulitzer Amsterdam is offering a 'Live Like James Bond' weekend package.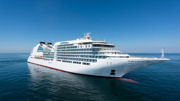 Seabourn Launches New 'Seabourn Source' Web App
August 29, 2017

Seabourn, the world's finest ultra-luxury cruise line, is making travel easier for guests with the newly launched web app, Seabourn Source.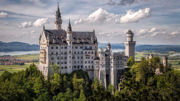 Driving the Castle Routes of SouthWest Germany
August 29, 2017

One of the most efficient ways for visitors to take in the breadth and depth of SouthWest Germany's breathtaking castles in one vacation is by driving.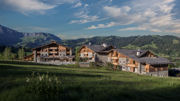 Four Seasons Hotel Megeve Unveils Introductory Offer for 2017/18 Winter Season
August 29, 2017

Opening in time for the 2017-2018 ski season in the French Alps, the new Four Seasons Hotel Megève is now accepting reservations, with a special introductory offer to welcome its first guests this winter.
break; case "2": ?>