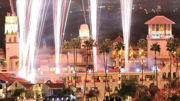 The Mission Inn Celebrates 25th Anniversary of the Festival of Lights
October 31, 2017

The Mission Inn Hotel & Spa – Southern California's historic AAA Four-Diamond hotel – will kick off the holiday season on Friday, November 24 with the Festival of Lights – a complimentary, six week long festivity featuring one of the nation's largest holiday public light collections of its kind.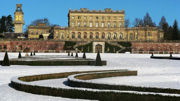 The Ultimate Winter Escapes at UK's Iconic Luxury Hotels
October 30, 2017

This season, the super luxe and cozy Iconic Luxury Hotels' are offering memorable experiences at each one of their unique and multi-million dollar properties in the UK.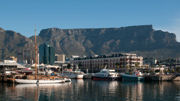 Journey Through South Africa With Odysseys Unlimited
October 31, 2017

Wine, diamonds, lions and leopards….such is the glory and seductive nature of South Africa revealed on Odysseys Unlimited's new 17-day small group Journey through South Africa launching February 27, 2018, with 11 scheduled departures through November 2018.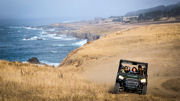 California Luxury Travel Trifecta – Mendocino, San Jose, Santa Barbara
October 31, 2017
By Fran Miller
For those who subscribe to the notion that California luxury travel is isolated to spots within arm's reach of either the Golden Gate or the Hollywood sign, we've got a secret – three actually.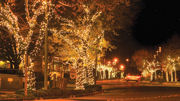 Holidays in Yountville - The Brightest Town in Napa Valley
October 30, 2017

From November 20 through December 31, 2017, the Town of Yountville becomes the "Brightest Town in Napa Valley" during Holidays in Yountville, featuring six weeks of holiday-related events, activities and performances in the heart of the Napa Valley.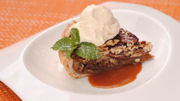 Festive Thanksgiving Feasts at Hotel Valley Ho in Scottsdale
October 30, 2017

Hotel Valley Ho in Downtown Scottsdale, Arizona is serving up a variety of Thanksgiving feasts this year, including dinner to go for those enjoying turkey at home.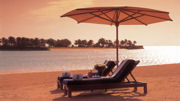 Bahrain - The Middle East's Foodie Traveler Heaven
October 30, 2017

A flourishing culinary scene that in recent years has evolved with enormous redevelopment and revitalization, guests of The Ritz-Carlton, Bahrain have an array of faraway flavors at their fingertips.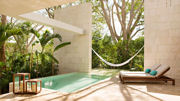 A Visit to Chablé Resort & Spa on the Yucatan Peninsula
October 26, 2017
By Andrea Moreno
"Away from it all" has been taken to another level in Mexico's famed Yucatan Peninsula. Located 30 minutes from the colorful and cultural state capital, Mérida, and the city's international airport, Chablé Resort and Spa is one of the country's most talked about new luxury resorts.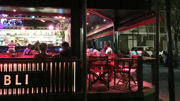 St. Barts Is Back And Open For Business
October 26, 2017

Wonderful news to everyone with a passion for the Caribbean and a love for the very best of life.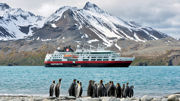 Hurtigruten Invites Travelers to Explore Antarctica
October 26, 2017

Explorers can deep-dive into the history and culture of Antarctica while enjoying a host of perks from Hurtigruten.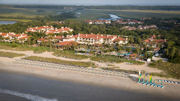 Sea Island Celebrates 90 Years with 90 Percent Off
October 26, 2017

A beloved coastal resort steeped in rich southern tradition, Sea Island in Georgia has been providing engaging experiences, extraordinary service and gracious hospitality for almost nine decades.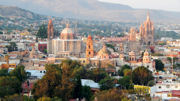 Dreaming in Color: San Miguel de Allende and Guanajuato, Mexico
October 26, 2017
By Barbara Barton Sloane
A most romantic, starry-eyed way of contemplating color, wouldn't you say? However, I am in the city of San Miguel de Allende and I feel awash in color. Do I dream in color? Right here, right now – oh yes!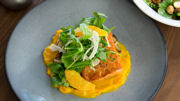 ZuZu Serves Up New Fall Flavors at Hotel Valley Ho Scottsdale
October 20, 2017

Wishing fall weather was here? While the temperature may not have dropped, fall produce has arrived and with it, new menus at ZuZu inside the iconic Hotel Valley Ho in Downtown Scottsdale, Arizona.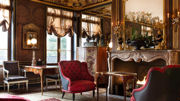 130+ Leading Hotels Honored in Conde Nast Readers' Choice Awards
October 20, 2017

Of the 100 hotels and resorts that topped "The 50 Best Hotels in the World" and "The 50 Best Resorts in the World" categories, Leading Hotels had the greatest number of properties recognized out of any hotel and resort brand.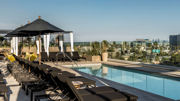 Guide to Los Angeles for the World Series
October 20, 2017

Nearly three decades in the making, the Los Angeles Dodgers are back in the World Series. For baseball fans traveling to Los Angeles to catch a game and to celebrate in the City of Angels, here is a useful guide on how to make your visit a home run (even if you are cheering for the other team).
break; case "2": ?>