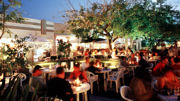 Miami Beach takes Hospitality Service to New Level
August 28, 2017

Miami Beach takes serving its guests seriously…really seriously. Miami Beach is like no other place in the world and is dedicated to making its service a major point of distinction.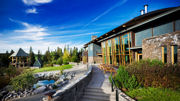 Azuridge Estate Hotel - A World of Private Luxury
August 28, 2017

Hidden atop foothills that roll out to Alberta's Rocky Mountains, Azuridge is a masterpiece of style and luxury.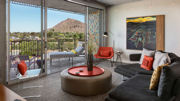 Scottsdale's Hotel Valley Ho Completes Redesign of The Tower
August 28, 2017

Hotel Valley Ho, Downtown Scottsdale's mid-century modern icon since 1956, is revamping its rooms and suites in The Tower.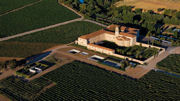 Virtuoso Hotels & Resorts Celebrates Its 25th Anniversary
August 28, 2017

Virtuoso®, the international luxury travel network, is celebrating a quarter-century of delivering the world's finest upscale lodging experiences.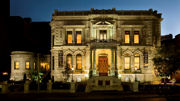 Lovely Mansion a Historic Portal into Montreal Luxury Hotel Le Mount Stephen
August 26, 2017
By Kathy M. Newbern & J.S. Fletcher
Stepping into one of Montreal's newest luxury hotels is a step back in time — a very elegant time.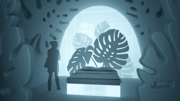 ICEHOTEL Launches New Design
August 26, 2017

The original ICEHOTEL in Jukkasjärvi Sweden, has announced its lineup for the 2018 Art Suite designs.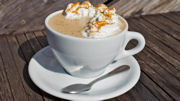 The Ritz-Carlton, Half Moon Bay Introduces the Ultimate Pumpkin Spice Latte
August 26, 2017

With "Pumpkin Spice Latte Season" upon us, The Ritz-Carlton, Half Moon Bay has partnered with Verve Coffee Roasters to create the ultimate pumpkin spice drink for hotel guests and visitors this coming fall.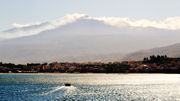 Between Dreamland and the Deep Blue Sea on Silversea
August 26, 2017
By Barbara Barton Sloane
Ever consider that the road to happiness may not be a road at all? That point was driven home when I recently cruised four of the seven seas: Mediterranean, Aegean, Ionian and Tyrrhenian on the Silver Spirit, one of the vessels on Silversea Cruises, visiting ports from Malta to Elba and everything in between.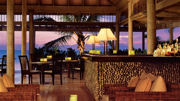 Best Alfresco Dining Experiences Around the World
August 26, 2017

Whether in the city, on an island or at a safari camp, a memorable alfresco dining experience is the perfect way for guests to discover their surroundings.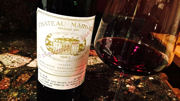 My Top 10 Best Ever Red Wines
August 26, 2017
By Igor Sill
It took me some time to assemble my list of the very best Cabernet Sauvignon and red blends I've ever tasted over the past 8 years.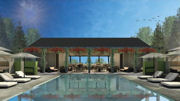 Meadowood Napa Valley Unveils Plans for Renovation of its Pool & Fitness Areas
August 24, 2017

As part of Meadowood's ongoing commitment to a beautiful environment and memorable experiences, pending receipt of the necessary county approvals, the property will launch a full renovation of its pools and fitness environs.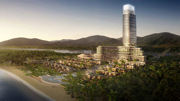 Rosewood Sanya, Ultra Luxury Resort, Opens in China
August 24, 2017

Rosewood Hotels & Resorts announces the ultra-luxury brand's first mainland Chinese resort, Rosewood Sanya, on the paradise island of Sanya.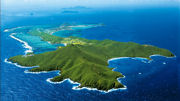 Mandarin Oriental to Manage Caribbean Resort on Canouan Island
August 24, 2017

Mandarin Oriental Hotel Group has announced that it will rebrand and manage a luxury hotel, currently operating on Canouan island in Saint Vincent and the Grenadines, from 1 November 2017. Mandarin Oriental, Canouan will be the Group's first property in the Caribbean.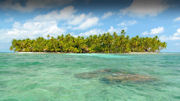 $1 Million Dollar Experience on an Undiscovered Private Caribbean Island
August 24, 2017

An undiscovered paradise experience has recently landed on the map, which is pushing the boundaries of luxury travel and can be yours for a cool $1 million.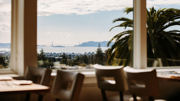 Oakland's Exciting East Bay Culinary Scene
August 19, 2017
By David J. Latt
One of the most popular destinations in California, the San Francisco Bay Area has it all. Great culture, great cities, great wine and great restaurants.
break; case "2": ?>