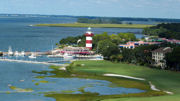 The Sea Pines Resort to Add Pete Dye Room in Harbour Town Clubhouse
November 16, 2017

The Sea Pines Resort – host of the PGA TOUR's RBC Heritage Presented by Boeing held on its famed Harbour Town Golf Links – has begun construction of its Pete Dye Room in the Harbour Town Clubhouse.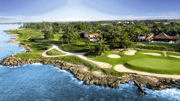 Dominican Republic's Casa de Campo to Host David Ortiz Celebrity Golf Classic
November 16, 2017

Casa de Campo Resort & Villas – home to the Caribbean's premier, luxury golf experiences, including the iconic Teeth of the Dog course – will be hosting the 10th annual David Ortiz Celebrity Golf Classic from Nov. 30 – Dec. 3.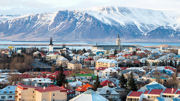 Iceland: Where Nature and Luxury Harmonize
November 16, 2017

Iceland, a country where the need for relaxation and a sense for adventure go hand-in-hand. Reykjavik, its capital; the starting point for these adventures, a destination where you know you will find yourself dining and unwinding.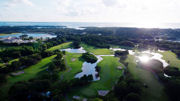 Golf, Spa, and Culinary Dreams Come True at Innisbrook Resort
November 16, 2017
By Tim Cotroneo
What would your trip include if you were in charge of creating a golf dream vacation?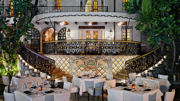 Your Key to the Versace Mansion: A Night at Gianni's
November 16, 2017

Floridians know you can always find locals and visitors alike gathering and awing at the grandiose former Versace Mansion.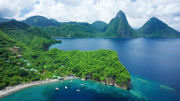 Jade Mountain & Anse Chastanet St. Lucia Earn Travelife Gold Certification
November 16, 2017

Anse Chastanet and Jade Mountain resorts in St. Lucia have earned another environmental accolade.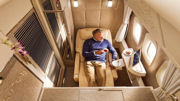 Emirates Introduces Mercedes-Inspired First Class Suites
November 13, 2017

Game-changing, fully enclosed private suites in First Class inspired by Mercedes-Benz. In addition, completely refreshed look, meticulous design details, new seats and materials feature in multi-million dollar upgrade across all cabins.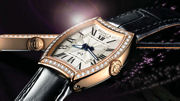 A World First: Cathay Pacific Appoints Bedat & CO as Official Timekeeper
November 13, 2017

Bedat & CO Geneve announce their appointment as the official timekeeper for Cathay Pacific – the first appointment in of a timekeeper by an airline.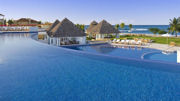 Swap Snow for Sand at The St. Regis Punta Mita Resort
November 9, 2017

Travelers seeking to escape the frigid temperatures and sink their toes into white sandy beaches will discover true barefoot luxury at The St. Regis Punta Mita Resort.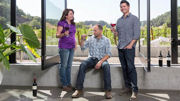 Ultimate PlumpJack Winemaker Dinner at Meadowood Napa Valley
November 9, 2017

If you're looking for the perfect gift to give the serious wine and food enthusiast in your life this holiday season, look no further.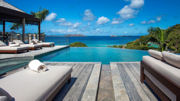 Enjoy Amazing Views from Villa Castle Rock St. Barts
November 9, 2017

Expansive, immaculate and boasting one of the single greatest assortment of amenities of any private villa rental property anywhere, St. Barts' Villa Castel Rock makes five-star hotels look like hostels and could bring a Saudi prince to tears!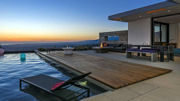 The Best Vacation Home Rentals in Sand or Snow
November 9, 2017

This holiday season, travelers are escaping to either sand or snow, and opting for the privacy and amenities offered by a high-end home.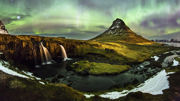 Luxury Travel Trends for 2018: Pristine, Unfrequented & Unique Destinations
November 9, 2017

Global luxury travel network Virtuoso has determined 2018 will be the year for discovering less-visited destinations.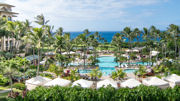 The Ritz-Carlton, Kapalua Celebrates 25 Years of Natural Aloha
November 9, 2017

The Ritz-Carlton, Kapalua – a cherished island paradise commanding Maui's pristine North Shore – is celebrating 25 years of natural Aloha, providing its guests with exceptional service, unique programming, and authentic cultural experiences.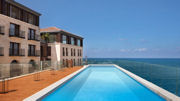 The Setai, Tel Aviv to Open in Early 2018
November 8, 2017

Nakash Holdings is introducing the luxury, sophistication and renowned service of its Setai hotel brand to Tel Aviv when it opens The Setai, Tel Aviv, a new five-star deluxe hotel, in early 2018.
break; case "2": ?>