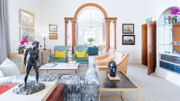 Ellerman House Completes Renovation & Launches BAR ROC
September 18, 2017

Ellerman House recently completed substantial design updates and renovations throughout the main house.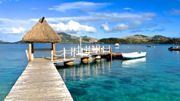 A Couple's Paradise on Turtle Island Fiji – Privacy, Romance and Private Beaches
September 18, 2017
By David J. Latt
We settled into our seats on the overnight flight from Los Angeles to Fiji's Nadi International Airport. It didn't take long to fall asleep. We woke to have a meal, watch a movie and start our novels. Before we knew it, it was time to land.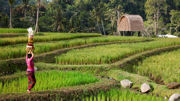 Discover Bali with the Brand New 'Exquisite Bali Experience' Package
September 18, 2017

Mandapa, A Ritz-Carlton Reserve and The St. Regis Bali Team Up to Offer Guests an Exclusive Journey Through Two Dynamic Regions of Bali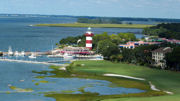 The Sea Pines Resort Announces Exceptional Getaway Package
September 18, 2017

The Sea Pines Resort – Hilton Head Island's premier vacation destination – announces its "Getaway Package" for fall and winter getaways to long savor through March 2, 2018.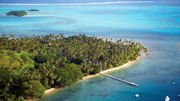 SCUBA Dive with Jean-Michel Cousteau in Fiji
September 18, 2017

Oceanographer Jean-Michel Cousteau, son of legendary undersea explorer Jacques Cousteau, will be visiting the celebrated eco-luxury Jean-Michel Cousteau Resort located on the island of Vanua Levu, Fiji from December 22, 2017 to January 10, 2018.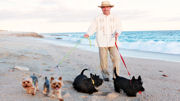 Luxury Hotels Offer Out-of-the-Box Butler Services
September 18, 2017

From golf butlers who arrange post-game spa treatments to dog butlers who teach pups yoga, hotels around the world are offering unexpected services that are sure to wow guests and meet their every need.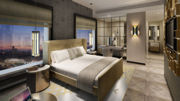 New InterContinental Hotel to Open in Perth, Australia
September 15, 2017

The world's largest luxury hotel chain will open its latest property, InterContinental Perth City Centre on October 15.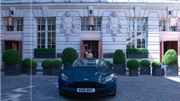 Rosewood Hotels & Resorts Launches 12 Days of Rosewood Holiday Gift Guide
September 15, 2017

Rosewood Hotels & Resorts debuts 12 Days of Rosewood, an uncommon annual holiday gift guide featuring 12 one-of-a-kind, immersive experiences from Rosewood properties throughout Asia, Europe and the Americas.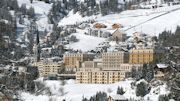 Kulm Hotel St. Moritz, Awarded Hotel of the Year 2018 by Switzerland's Gault & Millau
September 14, 2017

Kulm Hotel St. Moritz is pleased to announce that the iconic hotel is Gault & Millau Switzerland's "Hotel of the Year 2018."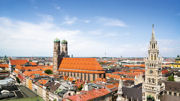 5 Essential Experiences to Have in Bavaria This Fall
September 13, 2017

From the vibrant city of Munich to the old charm of Berchtesgaden, Bavaria has something to satisfy all tastes.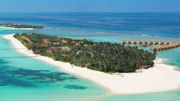 56 Things to Do at Kanuhura Maldives
September 13, 2017

Those who are tempted by a luxury break in the Maldives and want more from their holiday than a good tan need to take a look at Kanuhura Maldives.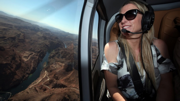 Take Off for Adventure on these Thrilling Helicopter Tours
September 13, 2017

From Hawaii to the Grand Canyon to the Rocky Mountains these helicopter tours promise thrilling adventures.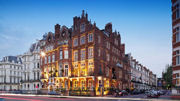 The Milestone Hotel Offers VIP Access to Major London Fashion Event
September 13, 2017

The Milestone is offering the ultimate girls' night out with VIP access to one of London's biggest fashion events of the year.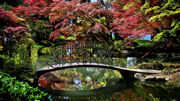 Italy's Most Prestigious Garden Network Celebrates 20 Years
September 13, 2017

British owned business 'Grandi Giardini Italiani' (GGI), a network of the finest open gardens in Italy including the beautiful grounds at the Vatican, celebrates its 20th anniversary this year.
Mandarin Oriental Announces Luxury Hotel in Beijing
September 13, 2017

Mandarin Oriental Hotel Group has announced that it will manage a luxury hotel project in the heart of Beijing, that is expected to open in 2018.
break; case "2": ?>