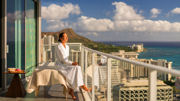 The Ritz-Carlton Residences, Waikiki Beach Launches Wellness Retreat Package
August 13, 2017

The Ritz-Carlton Residences, Waikiki Beach – the luxury residential-style resort on the majestic Hawaiian Island of Oahu – is taking wellness to the next level with its new "Waikiki Luxury Wellness" Package.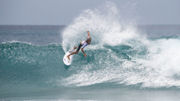 Surf Royalty Rides Sultans Wave and it's a Thing of Beauty
August 13, 2017

The 2017 Four Seasons Maldives Surfing Champions Trophy has finally kicked off at Sultans point in clean two to four-foot waves. Day one saw the completion of the Single Fin division, which was taken out by Californian style guru Rob Machado.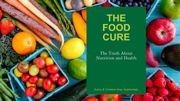 The Food Cure: The Truth About Nutrition and Health
August 12, 2017

8 in 10 Americans are confused about healthy foods and it shows, because poor health is America's #1 problem.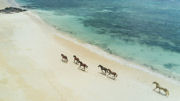 Legendary Turtle Island in Fiji Rebrands as Transformational Travel Experience
August 10, 2017

Today's travelers looking for deep, soul-enriching experiences can look no further than Turtle Island, the private island oasis pioneering the emerging transformational travel category.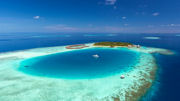 Baros Maldives Introduces New Spa Menu
August 10, 2017

Baros Maldives has introduced a new range of environmentally-sourced products in its popular Spa. Reflecting this new concept, the Spa has been renamed as "Serenity Spa" to match its reputation as a haven of tranquility in this romantic, award-winning boutique resort.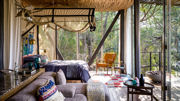 Singita to Unveil Reinvention of Singita Sweni Lodge in the Kruger National Park
August 10, 2017

This month, Singita will unveil the reinvention of Singita Sweni Lodge in South Africa's iconic Kruger National Park.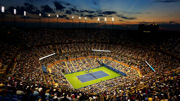 $30,000 For the Ultimate US Open Experience
August 10, 2017

Tennis aficionados flock to New York City for one of the biggest sporting events of the year August 28th – September 10th, and now they will be able to enjoy the experience in a completely, new and unique way.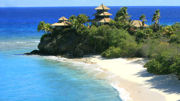 5 of the Best Exclusive Use Resorts in the World
August 10, 2017

When staying at the finest resort isn't enough. The ultra luxury world of the highly bespoke Exclusive Use Resort is becoming increasingly popular among that gilded crowd who likes to experience things very much on their own terms and most of all doesn't like sharing the experience with others.
Hyatt Regency St. Louis at The Arch Completes Multi-Million Dollar Renovation
August 10, 2017

Hyatt Regency St. Louis at The Arch, a premier business and leisure hotel located in the heart of downtown St. Louis on the iconic Gateway Arch grounds, announces the completion of its new guestrooms in conjunction with the renovation of the Gateway Arch grounds.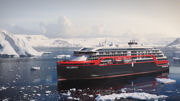 Hurtigruten Offers Webinar: Discover Space & Sea, August 15
August 10, 2017

Hurtiguten is offering an exciting webinar on Tuesday, August 15 at 7 p.m. ET hosted by Dr. Kathy Sullivan, a former NASA Astronaut and the FIRST American woman to walk in space!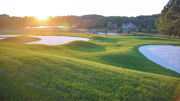 Nemacolin Woodlands Resort Offers Unlimited Golf this August
August 9, 2017

Nemacolin Woodlands Resort – the acclaimed luxury resort in the Laurel Highlands of southwestern Pennsylvania – announces the opportunity for unlimited same day play on its two exceptional Pete Dye-designed golf courses.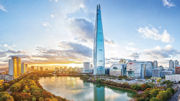 Leading Hotels of the World Adds 8 New Members
August 9, 2017

The Leading Hotels of the World has added eight new members to its collection of over 375 independent, luxury hotels. Of these, six are also new to the hospitality scene in 2017.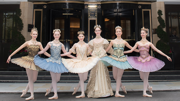 Sleeping Beauty Afternoon Tea with English National Ballet School
August 8, 2017

From Monday 23 October to Friday 27 October 2017, Dorchester Collection's iconic British hotel, The Dorchester, will be putting on its unmissable October Half Term children's afternoon tea with special entertainment by English National Ballet School's young dancers.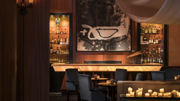 The Ritz-Carlton, South Beach Launches Authentic Japanese Whisky Experience
August 8, 2017

The distinctive darlings of Japanese whisky will have their moment in the Miami sun at The Ritz-Carlton, South Beach Lobby Lounge, unveiling a new weekend tradition where Japanese aesthetics are held in high-style regard.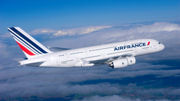 Air France Offers the Finest Premium Teas to Business Class Travelers
August 8, 2017

To continue to surprise its customers while affirming its role as an ambassador of fine French dining in the sky, Air France has constantly crafted its culinary tradition around two key principles - excellence and simplicity.
break; case "2": ?>