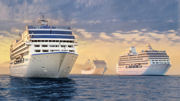 Oceania Cruises Unveils Enhanced Concierge Level Amenities
October 5, 2017

Oceania Cruises, the world's leading culinary- and destination-focused cruise line, unveiled enhanced Concierge Level Stateroom amenities which include free laundry and in-stateroom dining service from The Grand Dining Room during lunch and dinner.
Pink Sands Club, Canouan Now Open
October 5, 2017

Mandarin Oriental's renowned hospitality has arrived in the Caribbean for the first time at Pink Sands Club, Canouan in St. Vincent and The Grenadines.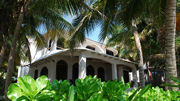 A Visit to Casa de las Olas in Tulum, Mexico
October 5, 2017
By Andrea Moreno
Little turtles are falling over each other inside a wooden bucket. They're just an hour old. It's the first thing we see as we walk through the grounds of Casa de las Olas, a small, 7-suite getaway on the edge of Si'an Kaan Biosphere Reserve in Tulum, situated in Mexico's Yucatan Peninsula.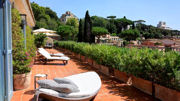 Hotel de Russie Unveils Newly Renovated Presidential Suite
October 5, 2017

Hotel de Russie, the Rocco Forte Hotel in Rome, has announced the completion of renovation work in the hotel's 172 square metre presidential suite, the Nijinsky Suite.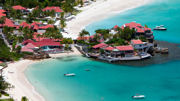 Eden Rock - St Barths To Reopen Summer 2018
October 5, 2017

Oetker Collection's Eden Rock – St Barths will reopen summer 2018, following repairs to damage caused by Hurricane Irma.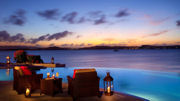 Jumby Bay Island Joins Oetker Collection
October 5, 2017

Oetker Collection has announced Jumby Bay Island as the next masterpiece property in the hospitality brand's portfolio.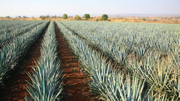 Grand Velas Riviera Nayarit Offers Exclusive Tequila Experience
October 5, 2017

A new Tequila Experience from Grand Velas Riviera Nayarit allows travelers to explore the making of Mexico's finest spirit – tequila – inclusive of a private plane to Tequila, exclusive tasting at Mexico's oldest tequila house, lunch among the agave fields and more.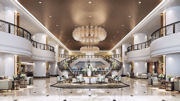 Introducing The Athenee Hotel, a Luxury Collection Hotel, Bangkok
October 5, 2017

Following an extensive redesign and refurbishment, Plaza Athénée Bangkok, A Royal Méridien Hotel was unveiled on October 6th as The Athenee Hotel, a Luxury Collection Hotel, Bangkok.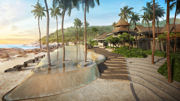 The Ritz-Carlton, Koh Samui Opens in Thailand
October 4, 2017

YTL Hotels announces the opening of The Ritz-Carlton, Koh Samui in Thailand today. The resort's opening has been highly anticipated and its debut on the eastern coast of Thailand marks the beginning of the discovery of inspiring and quintessential experiences.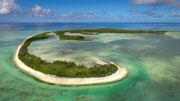 Alphonse Island, Seychelles, Launches Unique Bush & Beach Experience
October 4, 2017

Alphonse Island, one of the Indian Ocean's most exclusive, pristine and remote island resorts, has joined with a luxury Masai Mara safari camp, Cottar's Safari Service to create a unique Bush and Beach experience.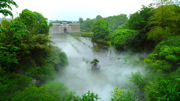 New Aman Resort, Amanyangyun to Open near Shanghai
October 4, 2017

Just outside downtown Shanghai, an ancient camphor forest sets the scene for Aman's fourth destination in China: Amanyangyun.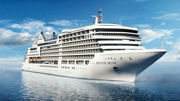 Silversea's New Flagship, Silver Muse, To Visit New York City on October 5
October 4, 2017

Silversea Cruises' brand new flagship, Silver Muse, will arrive in New York City on Thursday morning, October 5, for its inaugural visit.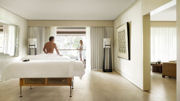 Four Seasons Resort Lanai Hawanawana Spa Offers Sports Massage Menu
October 4, 2017

After a round, most golfers repair to the nearest watering hole for a cold drink. But at Four Seasons Resort Lanai, the best place to relive—or remove—the memories may just be the Hawanawana Spa, which recently introduced a new choice of sports-tailored massages.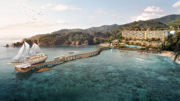 AYANA Unveils New Luxury Resort in Komodo, Indonesia
October 4, 2017

AYANA is launching a brand-new resort on the little-known and undeveloped eastern Indonesian island of Flores, set to open in summer 2018.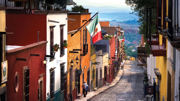 The Best Destinations to Experience Mexico's Dia de los Muertos
October 4, 2017

Dia de los Muertos is an annual Mexican holiday when family and friends gather to pray for and remember friends and family members who have died and help support their spiritual journey.
break; case "2": ?>