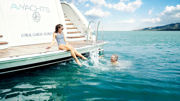 AvYachts Partners with Elite Alliance for Luxury Home Exchanges
November 6, 2017

AvYachts, the foremost provider of fractional yacht ownership, is doing for yachting what NetJets and Flexjet have done for private jet travel: Selling shares to make an exclusive experience more affordable and accessible.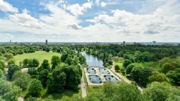 Royal Lancaster - London's Grandest Hotel Opening of 2017
November 6, 2017

On Wednesday 8 November 2017, Royal Lancaster London will unveil its brand new design following an £80 million renovation. The prestigious hotel overlooking Hyde Park has been completely transformed both internally and externally in this universal restructure.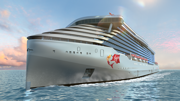 Richard Branson Launches Virgin Voyages with $3.9 Billion Cruise Ship Fleet
November 5, 2017

Virgin Group Founder Sir Richard Branson and Virgin Voyages President and CEO Tom McAlpin hosted a 'Ship Tease', where key details were revealed about what sailors can expect on the first of three ships, coming to the high seas in 2020.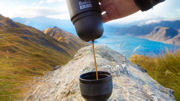 Perfect Espresso On The Go!
November 4, 2017

Minipresso is a compact, hand-powered portable espresso maker for coffee lovers on the move.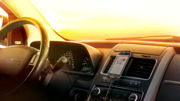 Drive Sleek - In-Vehicle Cell Booster for Cars, Vans, RVs & Boats
November 4, 2017

Wilson Electronics' has launched the most powerful and versatile 4G in-vehicle cell phone signal booster — the weBoost Drive Sleek.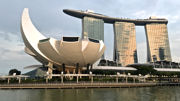 Eat Like a Local on a Culinary Adventure with Bold Food in Singapore and Penang
November 4, 2017
By David J. Latt
On a Bold Food tour, we explored Singapore and Penang, Malaysia to learn about the culture, history and food of the region.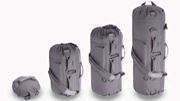 Introducing The Adjustable Bag - The world's most versatile multi-size bag
November 4, 2017

The Adjustable Bag™ is the only multi-size duffle that can be your day, weekend, and travel bag - all in one.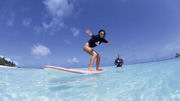 Unique Self-Improvement Opportunities at Hotels Around the World
November 4, 2017

The trend of 'self-improvement' opportunities and activities offered by hotels has been making waves and doesn't appear to be slowing down anytime soon.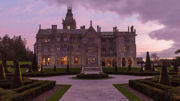 Adare Manor, Ireland Debuts Following Two Year Transformation
November 2, 2017

Ireland's most anticipated luxury hotel project, Adare Manor, opens today following a meticulous 21 month restoration, renovation and expansion to return the storied property to its 19th century splendor.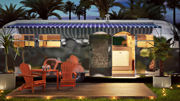 Luxury Hotels Offering Glamping Suites Across the U.S.
November 2, 2017

With "glamping" becoming popular among travelers, hotels are now featuring unique outdoor suites that guests can stay in while still enjoying all of the property's wonderful amenities.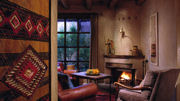 Rosewood Inn of the Anasazi Offers Two Unique Winter Packages
November 2, 2017

Rosewood Inn of the Anasazi, the luxury boutique hotel in Santa Fe, New Mexico, is offering two special packages for the winter season.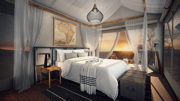 Sanctuary Retreats Unveils New Safari Camp in the Serengeti
November 2, 2017

Luxury safari specialist Sanctuary Retreats will launch the exclusive new Sanctuary Kichakani Serengeti Camp in Tanzania in December 2017.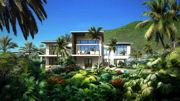 Park Hyatt Makes Its Caribbean Debut with St. Kitts Opening
November 1, 2017

Park Hyatt St. Kitts Christophe Harbour opens November 1. The 126-room luxury resort spans the secluded beach of Banana Bay at the foot of St. Kitts' lush rolling hills and offers unobstructed views of the Caribbean Sea and neighboring Nevis.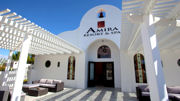 Amira Resort Opens in Southern Utah Introducing a New Red Rock Canyon Wellness Retreat
November 1, 2017

Surrounded by the majestic red-rock canyons, Amira Resort provides travelers with a new luxury escape to immerse themselves in the splendor of Utah's natural wonders.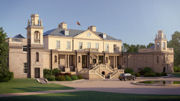 The Langley, a Luxury Collection Hotel, to Open in Duke of Marlborough's Former Country Estate
November 1, 2017

The Luxury Collection® Hotels & Resorts has announced that The Langley, a Luxury Collection Hotel, will open in summer 2018 in the heart of the Buckinghamshire countryside.
break; case "2": ?>