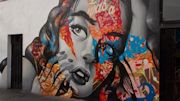 10 Things You Didn't Know About Los Angeles Street Art - 02/13/15
You see street art on billboards, traffic signs, walls and on the sidewalk and don't think twice about it. But if you take a second to just stop and look, you'll notice that the city of Los Angeles is filled with so many different kinds of art.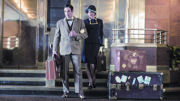 11th Annual Art Deco Festival Returns to the Queen Mary - 07/20/15
During its peak of popularity the Art Deco mode expressed luxury, glamor, and a profound social faith in technological progress; attributes shared with the Queen Mary and its breakthrough engineering and artistic design.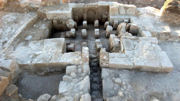 1,600-Year-Old Byzantine Bathhouse Discovered Near Jerusalem - 01/30/12
Remains of a 1,600-year-old Byzantine bathhouse were exposed last week during an excavation project by the Israel Antiquities Authority near Moshav Tarum, outside of Jerusalem.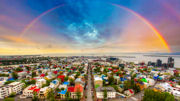 $1 Million Dollar 'Secret Solstice Festival' Experience in Iceland - 04/06/16
If you're after what can be considered the ultimate festival experience, a music festival in Reykjavík has just revealed a one-off ticket sure to blow anyone's mind. However, you're going to need some pretty deep pockets to experience it.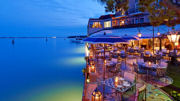 3 Travel Legends Celebrate 125 Years of Agatha Christie - 06/02/15
On July 1, 2015 three legends, Belmond Hotel Cipriani in Venice, Pera Palace Hotel Jumeirah in Istanbul and the Venice Simplon-Orient-Express, will come together for a celebratory event to mark 125 years since the birth of Agatha Christie, the renowned author of Murder on the Orient-Express.
4th Dubrovnik International Wine & Jazz Festival, Sept. 25-28 - 08/07/14
Dubrovnik, the famous Croatian seaside town and UNESCO site, will be welcoming all music and wine aficionados to the 4th Dubrovnik International Wine & Jazz Festival.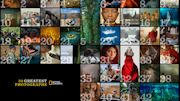 50 Greatest Photographs of National Geographic Exhibition to Open in Las Vegas - 01/31/13
On February 14, 2013, Imagine Exhibitions Gallery at The Venetian will welcome 50 Greatest Photographs of National Geographic to Las Vegas.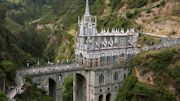 5 Fabulous Wedding Spots Around The World - 04/26/12
Every couple needs the perfect spot for their wedding. From a small church to a sunny beach, everyone wants something different.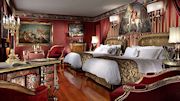 6 Hotels with Museum-Worthy Art Collections - 05/22/13
Sometimes the best art is discovered in the most unexpected of places, and with that, hotels are ramping up their art offerings more and more.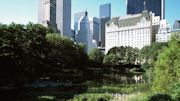 8 Hotels with Literary Connections - 04/30/13
Expert in rare books Charlie Jones, from the online book boutique The Jones Brothers, takes us on a literary tour of the world's hotels. Celebrated authors have lived, stayed, and partied in hotels for decades.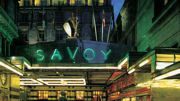 Abbey Road Studios & Fairmont Partner for Music-Themed Hotel Experience - 01/17/12
As part of the partnership, guests of Fairmont Hotels & Resorts will have the chance to experience once-in-a-lifetime experiences from Abbey Road Studios from behind-the-scenes studio visits to Recording a Song at Abbey Road Studios, as well as exclusive discounts and offers on Abbey Road Studios products and services.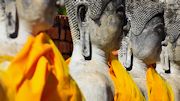 Abercrombie & Kent and Christie's Partner to Launch Cultural Journeys - 10/01/13
Abercrombie & Kent and Christie's are the leading lights of their respective fields of travel and art. Together they have created a portfolio of highly sophisticated and exclusive itineraries to some of the most desirable destinations in the realm of high art and culture.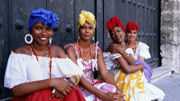 Abercrombie & Kent Offers A Presidential Journey to Cuba - 04/26/16
In October Phil Otterson, president of Abercrombie & Kent USA, will host Cuba: People to People: A Special President's Journey (October 11-20, 2016), an exclusive journey filled with meaningful people-to-people connections designed to reveal the spirit of this fascinating, culturally-rich island.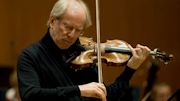 Abu Dhabi Highlights the Finest Classical Music From East and West - 09/02/14
Abu Dhabi Classics – an international cultural concert season staged in the emirate of Abu Dhabi – is back after a three-year break with events bringing some of the most prominent music talent and orchestras to the UAE capital, Saadiyat Island and historic sites in the emirate's heritage heartland of Al Ain city.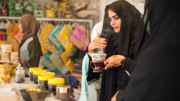 Abu Dhabi: Travel Through Our Emirati Traditions - 03/08/17
Visitors to spend time with Emirati women within their homes and farms to discuss different ways of life and experience Emirati culture first hand.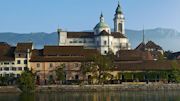 A Cultural Crusade through Basel, Switzerland - 07/05/13
Home to more than 40 museums and housing works by some of the world's most famous artists and designers, it's no wonder that Basel in Switzerland draws stars like Kanye West, Leonardo DiCaprio and Roman Abramovich to its cultural events and yearly art shows, where art buying is serious business.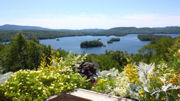 Adirondack Museum's 59th Season Promises Adventure & Artisanship - 05/07/16
The Adirondack Museum will open for its 59th season on Friday, May 20. Set on 121 acres, the 24-building campus will offer daily programs, family festivals and activities, compelling new special exhibits to complement permanent exhibits, and fairs for aficionados of all things Adirondack.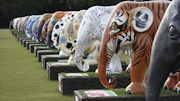 A Herd of Elephants Visit The Ritz-Carlton, Laguna Niguel - 08/28/13
Through November 7, 2013, The Ritz-Carlton, Laguna Niguel showcases three life-size baby elephant sculptures and 14 smaller tribute elephants.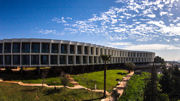 A Home for the Arts in Israel - 09/29/17
This fall marks the grand opening of the third classical music subscription season at Elma Arts Complex Luxury Hotel.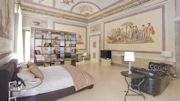 A&K Villas Florence Apartments Offer a Taste of Renaissance Culture for Budding Historians - 09/03/12
Nowhere is more inspiring for keen young art historians than the city of Florence, where at every turn visitors stumble across fascinating museums, art exhibitions and magnificently frescoed churches.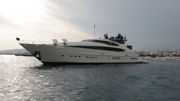 A-List Attend Cannes Film Festival Aboard Luxury Yachts - 05/31/11
World Yacht Group, www.worldyachtgroup.com, reports an impressive turn out of luxurious yachts in the port of Cannes last week for the Cannes Film Festival.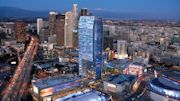 All Eyes on L.A. for Awards Season - 01/10/13
LA is in full swing for Awards Season when the best in entertainment get kudos from their peers and the general public gets an opportunity to check out the celebs in person, whether at the ceremonies or on the red carpet.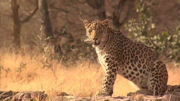 Amanresorts Brings In the Spirit of Laxmi to Tribeca Film Festival - 03/22/11
In the Spirit of Laxmi, a documentary short about an extraordinary wildlife encounter in Rajasthan, India, has been shortlisted by the prestigious Tribeca Film Festival, it was announced this week.
Amelia Island Florida Features Full Events Calendar - 01/17/12
Florida's Amelia Island offers visitors an appealing mix of special events throughout the year, each celebrating the island's colorful past, natural treasures or present day arts and entertainment.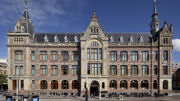 Amsterdam's Conservatorium Hotel Partners with New Moco Museum - 04/26/16
Conservatorium, Amsterdam's leading luxury lifestyle hotel and a member of The Set hotels collection, has launched an exclusive partnership with the brand newly opened neighboring Moco / Modern Contemporary Museum, including special museum access and offers for hotel guests.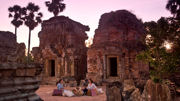 Anantara Offers Insider's Exploration of Angkor's Spectacular Temples - 04/05/16
With Cambodia's Angkor Archaeological Park dominating bucket lists the world over, Anantara Angkor Resort has introduced 'Breakfast at Angkor' to help travellers beat the crowds in a truly unique, indulgent new experience.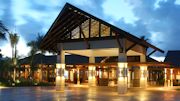 Andrea Bocelli to Perform at Casa de Campo - 03/10/15
Casa de Campo – the 7,000-acre luxury resort and award-winning golf destination in La Romana, Dominican Republic – is celebrating the launch of its 2015 Concert Series with an exclusive, Andrea Bocelli concert package.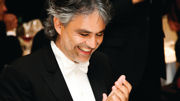 Andrea Bocelli to Perform Free Concert in New York's Central Park - 03/29/11
Internationally acclaimed tenor Andrea Bocelli will perform a free concert on Central Park's Great Lawn, Thursday, September 15th with the New York Philharmonic, conducted by its music director Alan Gilbert, as a special gift to New York City (tickets required for entry).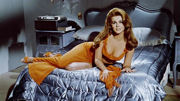 Ann-Margret to be Honored at 2016 San Luis Obispo International Film Festival - 01/19/16
The San Luis Obispo International Film Festival is thrilled to announce it will award Academy Award nominee and five-time Golden Globe winner Ann-Margret with the prestigious King Vidor Award for Excellence in Filmmaking at the 22nd Annual SLO Film Fest in March.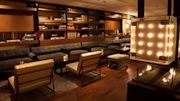 A Novel Idea: Hotels Appeal to Guests with Literary Amenities - 08/28/13
Given the recent trend of hotels incorporating libraries and other literary amenities, we've prepared a roundup of properties offering guests access to the latest reads no matter if your preference is for digital or paperback.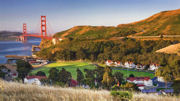 Ansel Adams Exhibit Debuts at Cavallo Point Lodge - 05/16/16
Cavallo Point Lodge, an upscale environmentally sustainable resort set within Golden Gate National Parks, is pleased to announce a new exhibition from legendary photographer Ansel Adams in the Mercantile and Art Gallery.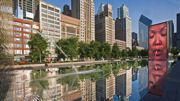 Architecture in Chicago 'No Little Plans' - 05/18/11
Visitors from around the world come to Chicago, the birthplace of the modern building, to view its architectural marvels.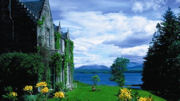 Ardanaiseig Hotel's Breathtaking Scottish Landscape Inspires Pixar's Film 'Brave' - 06/15/12
Visit Ardanaiseig Hotel & Restaurant and the breathtaking landscape that inspired Pixar's 3D animation 'Brave'.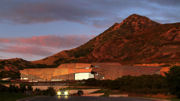 Are Architecture Tours the New Travel Trend? - 02/05/12
The Natural History Museum of Utah just opened its doors this passed November in a stunning new building putting "natural" back into "natural history museum."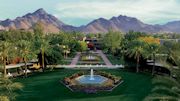 Arizona Biltmore to Present Clint Black in Concert on July 4th - 06/19/12
Grammy Award-winning country music artist Clint Black will perform in concert at the Arizona Biltmore on July 4th followed by fireworks display.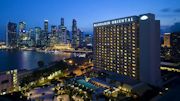 Art, Culture and Heritage at Mandarin Oriental, Singapore - 11/06/13
Embark on a journey of discovery into the vibrant art, culture and heritage of the Peranakan community, one of Singapore's most unique ethnic populations with Mandarin Oriental, Singapore's newly launched Peranakan Heritage Trail room package.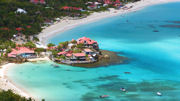 Art Exhibits at Eden Rock - St Barths and Hotel du Cap-Eden-Roc - 03/07/17
Oetker Collection is debuting art exhibits at Eden Rock – St Barths and Hôtel du Cap-Eden-Roc, showcasing Salvador Dalí and Pablo Picasso, respectively.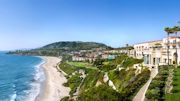 Artist Toulouse-Lautrec on Display at The Ritz-Carlton, Laguna Niguel - 03/31/15
The Ritz-Carlton, Laguna Niguel Club Level has established itself by providing exceptional customer service personalized for each guest and now guests staying on The Club Level have the exclusive opportunity to experience an exhibit featuring the works of Henri de Toulouse-Lautrec.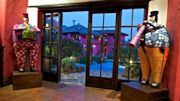 Arts and Adventure Abound This Summer at Sol & Luna Lodge and Spa in Peru - 06/20/14
This summer, Sol & Luna Lodge and Spa, a five star property in Urubamba near Cusco, Peru offers an array of activities that will appeal to the adventurer including hang gliding, horseback riding and hiking, all a mere 30 minutes from the Inca Rail, the premiere rail service to get to Machu Picchu.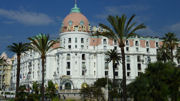 ART & SOUL: A Magical Master's Tour from the Riviera to Provence - 03/25/17
The light shimmers bright and golden on a cerulean sea. The soft, warm breeze stirs the palm trees and threatens to take my napkin off into the blue.
Asia Transpacific Journeys Offers Exclusive Access to Asia's Best Festivals - 06/10/15
There is quite possibly no better way to truly connect with a foreign culture than to join in a local festival. Asia's festivals are as diverse as its landscape–each one a vibrant distillation of a destination's complex history, culture, art and traditions.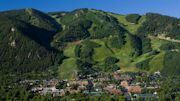 Aspen is For Art Lovers This Summer - 03/28/16
One of the most anticipated events of the season, the Aspen Antiques, Jewelry & Fine Arts Fair, will celebrate its 13th installment as a hallmark for the small mountain community when it returns to the Aspen Ice Garden on July 2 to 10, 2016.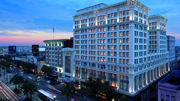 Attend Music Festivals in Luxury this Summer with Ritz-Carlton - 04/21/16
Festival Season is in full swing, with musical acts being celebrated across the country throughout the spring and summer.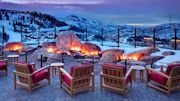 Attend World Cup & Sundance with The St. Regis Deer Valley - 10/22/13
Ski season is just weeks away, and the Freestyle Ski World Cup and Winter Olympics are not far behind. The St. Regis Deer Valley, one of the world's foremost ski resorts located on mountain at Deer Valley in Park City, Utah, is featuring several exciting new venues to celebrate.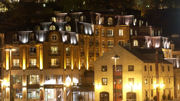 Auberge Saint-Antoine Guests 'Can-Can' Experience Paris Cabaret - 05/17/12
From June 20-24, guests can experience the Crazy Horse package, including overnight accommodations and tickets to Forever Crazy, presented by Crazy Horse, Paris's most daring cabaret.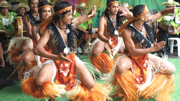 Auckland's Pasifika Festival Celebrates 24 Years - 02/18/16
New Zealand's annual Pasifika Festival is the world's biggest celebration of Pacific Island culture and Heritage.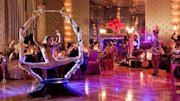 A Unique Venetian Carnival Experience with The Bauers Hotels - 02/02/15
Carnevale in Venice this year has a magnificent group of events organized by the The BAUERs Group, which wiil be hosting its fourth annual Gala, dedicated this year to Marchesa Luisa Casati, the eccentric Italian heiress of the early 20th-century.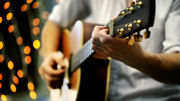 Austin Summer Music Series at Omni Barton Creek - 05/11/16
Omni Barton Creek Resort & Spa revealed today the line-up for its fourth annual summer music series, Barton Creek LIVE Presented by Jim Beam®.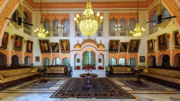 A Visit to Alsisar Palace in Rajasthan - 03/23/16
The desolate roads, the pastoral calmness hung in the air, changing color of the mud-dunes from clay brown to camel yellow, the nomadic hue of the lifestyle, frequent calls of a peacock and the half-forgotten monuments set against the backdrop of an azure, blue sky, this region seemed to have soaked its beauty in the rustic chill of its lifestyle.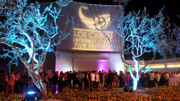 A Visit to the Los Cabos International Film Festival - 11/22/15
Celebrities come and go from Los Cabos on a regular basis making it a favorite A-list vacation hotspot like St. Bart's, Aspen and St. Tropez. But the glamour factor intensifies during the annual Los Cabos International Film Festival each November.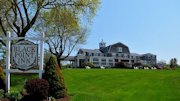 A Visit to Winslow Homer's Maine at Black Point Inn - 05/18/13
Looking out at the peaceful bay in this quiet, picturesque setting, it's hard to imagine the dramatic, weatherbeaten scenes of Winslow Homer's paintings.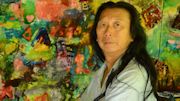 Award-Winning Artist Reveals His Works at Alila Villas Soori - 06/04/13
Alila Villas Soori's next Artist in Residence program from 1st – 15th of July, 2013 features Wiko Djoan, alumni of the Yogyakarta Institute of Fine Art.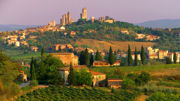 A Wine and Architecture Lover's Dream - 03/04/11
Architecture and wine have always shared a timeless connection, one filled with style and culture. Select Italy, the country's premiere travel resource, offers travelers an unparalleled experience in Italian wine and architecture through their "Archi-Wine" programs.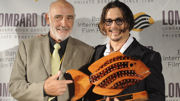 Bahamas International Film Festival December 1-12 - 10/15/15
The Bahamas International Film Festival is the ultimate destination for travelers wanting to add a splash of culture, and maybe even some Hollywood pizazz, to their vacation.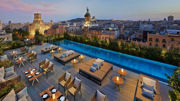 Barcelona and Madrid, Two Cities, One Cultural Tour with Mandarin Oriental - 10/14/15
Guests can visit two iconic art landmarks in Madrid and Barcelona in one trip with Mandarin Oriental, Barcelona and Hotel Ritz, Madrid.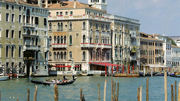 Bauers Hotel in Venice Offers Carnival Package - 12/22/11
The Bauers Hotel in Venice is offering a front-row seat to one of the world's most famous festivities, the Venice Carnival.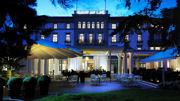 Baur Au Lac Announces Zurich's 7th Annual Art in the Park Exhibition - 06/02/11
Zürich's seventh "Art in the Park" outdoor exhibition will take place from June 12 through August 10, 2011, in the private park of the city's renowned Baur au Lac.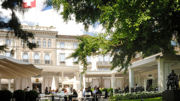 Baur au Lac Celebrates 100th Anniversary of Dadaism with Exclusive New Package - 05/18/16
Baur au Lac, Zürich's iconic luxury hotel owned by the same family for six generations, has introduced a special new package to commemorate the 100th anniversary of the Dada art movement's founding at the city's legendary nightclub, Cabaret Voltaire.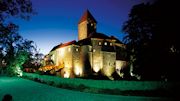 Bavaria's Sightsleeping® Hotels Let You Sleep among the Arts - 03/13/14
Have you ever wanted to stay in a palace, a castle, or a designer hotel? Bavaria's collection of Sightsleeping® hotels invites you to do just that, to surround your senses with the arts even where you sleep.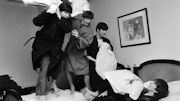 Beatles Photography Exhibit at Four Seasons Hotel George V - 05/19/14
The Beatles chose the George V as their home when they were in Paris in 1964. A piano was installed in one of the suites, and one night, John Lennon and Paul McCartney composed 'I Feel Fine' right in the suite – the moment was captured by photographer Harry Benson.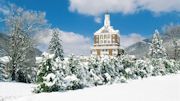 Beat the Winter Blues with Music, Beer and Ski Festivals Worldwide - 01/23/15
Just because winter is here, doesn't mean we have to deal with the winter blues. These luxurious hotels and resorts from Asheville to Switzerland are offering travelers a winter escape to beat the blues with everything from beer and skiing to comedy shows and Jazz music.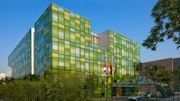 Beijing's Opposite House Features Zheng Lu Sculpture Installation - 08/08/13
The Opposite House is showcasing the sculpture installation by Beijing-based artist, Zheng Lu.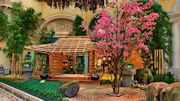 Bellagio Celebrates Japanese Culture with Art Installation & Garden Display - 03/27/15
Bellagio welcomes spring with a dynamic celebration of Japanese culture through two stunning exhibits showcasing the passion for nature and art in the Land of the Rising Sun.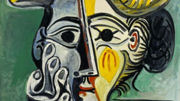 Bellagio Gallery of Fine Art Welcomes 'Picasso - Creatures and Creativity' - 06/30/15
Recognized for bringing world-class art exhibitions to the Las Vegas Strip, Bellagio Gallery of Fine Art (BGFA) will debut "Picasso – Creatures and Creativity" on July 3, 2015, featuring 43 works from one of the 20th century's most influential artists.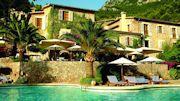 Belmond La Residencia Launches Creative Writing Retreat with Acclaimed Author Diane Redmond - 01/29/15
The village of Deia on Mallorca's peaceful north-west coast has attracted poets, artists and writers for over a century.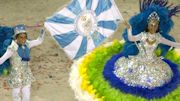 Bespoke Brazil Offers Rio Carnival Tours for 2014 - 07/01/13
The biggest party in the world is only 8 months away and now is the best time to book for the best availability and best prices.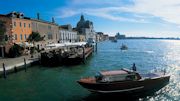 Bespoke Photography Experiences at Belmond Hotels - 04/01/15
Belmond has launched a series of photography experiences at its hotels in Venice, Portofino, Florence, Ravello, Sicily and Mallorca as they reopen for the summer season.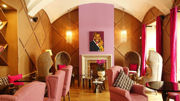 Best Hotels for Music Lovers - 02/02/17
The music industry is expected to increase by $2.5 billion dollars in the next three years and top luxury hotels are embracing the important role music plays in consumers lives by creating immersive musical experiences for guests.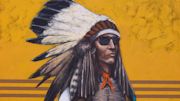 Best of Show Artists Honored at La Posada de Santa Fe During Annual Spanish and Indian Markets - 06/23/14
La Posada de Santa Fe, a Luxury Collection Resort & Spa will host cocktail party receptions in honor of Darlene Olivia McElroy, 2010 and 2012 contemporary Spanish Market best of show winner and Native American artist, Patrick Dean Hubbell, the 2013 Indian Market best of show contemporary painter award winner, during the city's world famous Spanish and Indian markets this summer. Both receptions are complimentary and open to the public.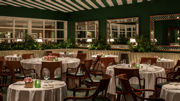 Beverly Hills Hotel Celebrating David Bowie with Exclusive Brunch - 01/13/17
Legendary rock photographer Mick Rock to host an exclusive Brunch event in the Polo Lounge at The Beverly Hills Hotel celebrating beloved guest David Bowie.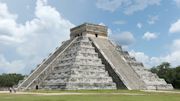 Beyond the Beach, Mexico's Top 10 Cultural Tours Revealed - 07/08/14
It's no secret that most parents want their families to do more than just build sandcastles on their vacations in Mexico. That's why Delta Vacations, a leading provider of world-class, tailored vacation packages, revealed today its list of the top 10 cultural tours and excursions in Mexico.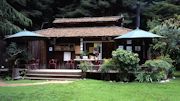 Big Sur's Henry Miller Library to Present Benefit Concert in San Francisco - 06/08/12
Philip Glass & Joanna Newsom with Tim Fain perform Monday, June 25, 2012 at the Warfield Theatre in San Francisco.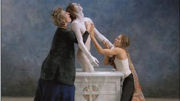 Bill Viola and Italian Masters at Palazzo Strozzi, Florence - 01/06/17
The Fondazione Palazzo Strozzi will be introducing the Florentine public to Bill Viola in Florence in a great exhibition celebrating this unchallenged master of contemporary video art.
Black Point Inn Offers Winslow Homer Experience in Maine - 05/18/13
Ever have that feeling....an eerie reverence when you know you are in special place? In this case, that place is Prouts Neck.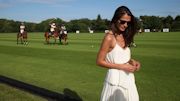 British Royalty hosts Hollywood society at inaugural British Polo Day USA - 04/30/14
British Polo Day, presented by Land Rover, launches –for the first time – in the USA on Saturday 31st May. Taking place at the world-famous Will Rogers Polo Club, British Polo Day USA will be hosted by Lord Frederick Windsor and his wife, actress and writer Sophie Winkleman.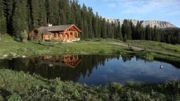 Brooks Lake Lodge Announces Jackson Hole Fall Arts Festival Day Out - 07/19/16
A special day enjoying the best of the Jackson Hole Fall Arts Festival and Western Design Conference is part of a new fall long-weekend getaway package from luxury Wyoming guest ranch Brooks Lake Lodge & Spa.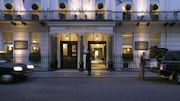 Brown's Hotel Announces the First Brown's London Art Weekend - 05/28/14
Experience the unrivalled quality and diversity of the world's greatest art market destination as 80 Mayfair galleries and auction houses open their doors to the public on Saturday 5 and Sunday 6 July 2014.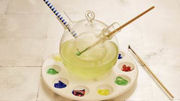 Brown's London Art Weekend, July 1-3 - 06/21/16
This weekend is a true celebration of Mayfair – opening the doors to everyone and anyone to the area's most exclusive galleries, which are often closed to the public.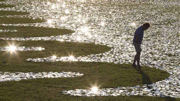 Bruce Munro's 'Desert Radiance' Illuminates Scottsdale - 07/22/15
British artist Bruce Munro's work has been displayed throughout the world, from the Victoria and Albert Museum in London to the Guggenheim Museum in New York City.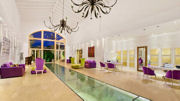 Brush Up on Works of Art from Latin America at Eden Roc at Cap Cana - 01/11/16
The artistic currents of Latin America are running through Eden Roc at Cap Cana in the Dominican Republic as the elegant beachfront resort celebrates contemporary talent with "Art in Cap Cana."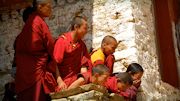 Bryan Adams and K.D. Lang to Perform Concerts in Bhutan - 12/03/13
These concerts are the first "ever" in Bhutan, the principality that rests nestled in the foothills of the Himalayas between China and India, and features two music icons, Bryan Adams and k.d. Lang.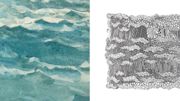 Buccellati Celebrates New York City Flagship with Jewelry Exhibition - 03/09/15
On Thursday, March 12th Milanese fine jewelry brand, Buccellati, will celebrate its New York City flagship space with an exhibition of one-of-a-kind jewelry creations inspired by masterpieces from Claude Monet, Pierre Bonnard, Winslow Homer, Mikhail Larionov and Odilon Redon, kindly provided by Wildenstein & Co., Inc.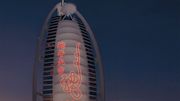 Burj Al Arab Ushers in the Year of the Snake - 01/18/13
Chinese New Year celebrations will continue for seven days in the world's most luxurious hotel. Burj Al Arab is expecting a peak in Chinese visitors for Chinese New Year, starting from 10 February 2013.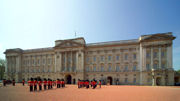 By Royal Invitation: Exclusive Access to the Royal Palaces - 11/08/17
Humphreys of Henley has launched an Exclusive 2-day Royal Tour, granting never-before access and a once in a lifetime Royal lifestyle experience.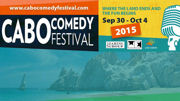 Cabo Comedy Festival Returns South of the Border - 10/09/15
The Cabo Comedy Festival, which launched in 2013 in Cabo San Lucas, B.C.S., Mexico under the slogan "Where the Land Ends and the Fun Begins," returned south of the border this past week to bring locals and tourists five days of laughs. The 2014 event was canceled due to Hurricane Odile.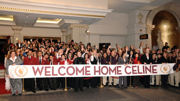 Caesars Palace Welcomes Back Celine Dion - 03/04/11
As it marks its eighth anniversary this month, The Colosseum at Caesars Palace will host the return of Celine Dion, the artist who originally graced the stage when the venue opened its doors on March 25, 2003.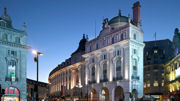 Café Royal To Debut Midsummer Night's Dreaming Package In London's Theater District - 04/27/16
Café Royal, the luxury five-star hotel built around London's iconic Belle Epoque Grill Room in the heart of the city's theater district, will introduce a brand-new Midsummer Night's Dreaming package this summer in honor of the 400th anniversary of William Shakespeare's death.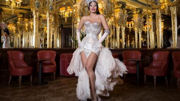 Cafe Royal Presents Unique Event La Nuit de la Diva with Immodesty Blaize - 10/06/15
On 7 November 2015, burlesque artist Immodesty Blaize is set to dazzle and entertain with La Nuit de la Diva, a unique and eclectic night featuring an elaborate dinner and extravagant live performances, which will recall the unforgettable bohemian years of Café Royal.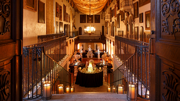 California's Mission Inn Hotel & Spa Launches Artist in Residence Program - 03/28/16
The Mission Inn Hotel & Spa – the historic, AAA Four Diamond hotel located just outside of Los Angeles – has introduced their Artist in Residence Program.
California's Napa Valley Offers Vibrant Arts and Culture Scene - 05/17/11
Pairing perfectly with The Napa Valley's renowned wine and culinary scene is the diversity of arts and cultural attractions and burgeoning nightlife found throughout the region.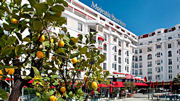 Cannes Film Festival Preparations Underway at Hotel Barriere Le Majestic Cannes - 03/09/16
Hôtel Barrière Le Majestic Cannes is preparing for the 69th annual Cannes Film Festival, May 11-22. The prime location, directly opposite the Palais des Festivals, along with its excellent service and high standards of comfort, make it the property of choice for award winners.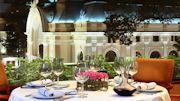 Caravelle Revisits Old Saigon with Package Celebrating Opera House - 01/02/13
A 115-year-old municipal theatre designed by French architects is the centrepiece of a new luxury holiday showcasing Vietnam's colourful culture in the heart of its most progressive metropolis.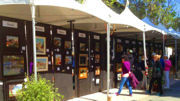 Carmel-by-the-Sea Art Scene Continues to Inspire - 02/09/16
From the town's nearly 100 art galleries to the annual Carmel Art Festival and the popular Carmel Art Tour, Carmel-by-the-Sea is as much a treasure for art lovers today as it has been for the artists for the past century.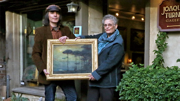 Carmel-by-the-Sea Debuts Carmel Art Walk - 01/19/17
Carmel-by-the-Sea offers historic walking tours, wine walk tours, and food tours, so it's only natural that the California Central Coast village, which has been a haven for artists for more than a century, now features "Carmel Art Walk."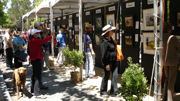 Carmel-by-the-Sea: Where Art Is Alive and Around Every Corner - 03/07/17
Even though Carmel-by-the-Sea's roots as an artists' colony date back more than 110 years, today "art" is around every corner you turn in the village. And visitors to the charming town along the Pacific can make art of their own with a choice of hands-on creative experiences.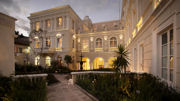 Casa Gangotena Offers Unique Experiences in Quito - 07/30/15
Casa Gangotena keeps a sharp eye on new options and offerings to enrich its portfolio of added-value guest activities in the capital city of Quito, Ecuador.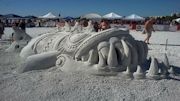 Casa Marina, A Waldorf Astoria Resort in Key West Hosts International Sand Art Competition - 07/23/14
In conjunction with the Art! Key West! Festival, Casa Marina, A Waldorf Astoria Resort in Key West is hosting Sand Isle's first-ever expert International Sand Art Competition.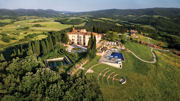 Castello di Casole—A Timbers Resort, Offers Andrea Bocelli 10th Anniversary & Palio Di Siena - 06/17/15
Italy's most talked about resort, Castello di Casole in Tuscany, has an exclusive experience for Andrea Bocelli's concert at the Teatro del Silenzio this August, which also marks the 10th anniversary of the famed venue.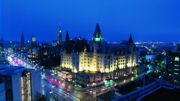 Celebrate Canada Day with Will and Kate in Ottawa - 06/06/11
Join newlyweds the Duke and Duchess of Cambridge in Ottawa on July 1st to celebrate Canada's 144th birthday.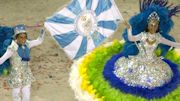 Celebrate Carnaval throughout Brazil - 01/27/16
With the Olympics nearly six months away, Brazil is set to be (once again) the #1 destination for international travelers. Just take a look at its main event: Carnaval.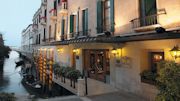 Celebrate Carnival Like a True Venetian at Luna Hotel Baglioni - 02/05/14
Celebrate the Carnival like a true Venetian at Luna Hotel Baglioni, the most historic hotel in Venice that is just a few steps from St. Mark's Square - the location where this celebration began in the year 1162.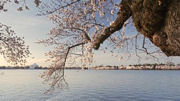 Celebrate Cherry Blossom Season Year-Round at Mandarin Oriental, Washington DC - 09/10/15
Cherry Blossoms are now in full-bloom year-round at Mandarin Oriental, Washington DC with the installation of the TIMELESS Cherry Blossom Collection by Ron Blunt.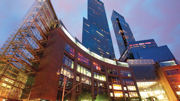 Celebrate Chinese New Year at Mandarin Oriental, New York - 01/13/12
In celebration of Chinese New Year, Mandarin Oriental, New York invites guests to enjoy what has become an annual tradition at the hotel during the Chinese New Year -- the "Afternoon Tea of Togetherness".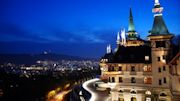 Celebrate Culture and the Summer Season with New Travel Packages from Zurich's Dolder Grand - 06/02/14
The summer calendar is set in Zurich and no address will be more welcoming for culture seekers than the Dolder Grand.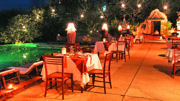 Celebrate New Year in Southeast Asia with Orient-Express - 03/04/11
Warning - You May Get Wet! Each year, hundreds of people, including tourists from across the globe, gather on the streets of Thailand and Laos to celebrate New Year in a festival named Songkran.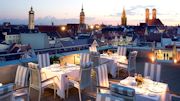 Celebrate Oktoberfest In Style, With Mandarin Oriental, Munich - 07/12/13
Mandarin Oriental, Munich is offering guests a special chance to experience the world-famous Oktoberfest in true style with the Oktoberfest Package that includes luxury accommodation, a stylish arrival and access to the Oktoberfest and a host of Bavarian treats.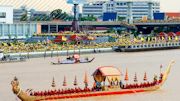 Celebrate Songkran with Sheraton Grande Sukhumvit, A Luxury Collection Hotel - 03/31/15
The Luxury Collection's Bangkok outpost– the Sheraton Grand Sukhumvit - is marking Songkran by offering a special Songkran Escape rate of £93 per night for stays until 19th April 2015.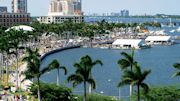 Celebrate SunFest at the Luxurious Chesterfield Palm Beach - 04/09/13
SunFest 2013 is almost here and everywhere you go you can feel the vibrancy of Palm Beach! For five fabulous days the first week of May, this annual Palm Beach music and art festival has great activities day and night in addition to the 50 featured bands!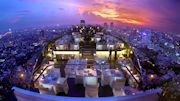 Celebrate Thai New Year with Banyan Tree Bangkok - 03/26/15
From April 13 – 15, Songkran Festival will be in full swing at Silom with locals and tourists swinging their water buckets and aiming their water guns and hoses at everyone in their sight.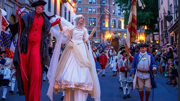 Celebrate the 20th Anniversary of the New France Festival in Québec City from August 3-7 - 07/27/16
The 20th Anniversary of the New France Festival will take place in Québec City from August 3-7 under the theme "Imagine America".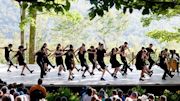 Celebrate the Cultural Side of Summer with Leading Hotels - 05/14/14
Summer comes alive with a host of festivals around the world – celebrating music, dance, gastronomy and local cultures – and there are Leading Hotels right in the heart of all that is happening, giving you a front row seat to the action.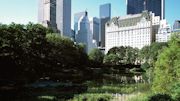 Celebrate the Oscars® at The Plaza Hotel - 02/24/14
To celebrate Catherine Martin's two Academy Award® nominations (Best Achievement in Costume Design, Best Achievement in Production Design) for Baz Luhrmann's "The Great Gatsby," The Plaza Hotel is offering a bunch of different fun options for both guests and locals.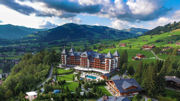 Channel Your Inner Picasso with Art Therapy at The Alpina Gstaad - 06/30/17
The Alpina Gstaad has focused on improving the health and well being of its guests since its debut in 2012. The award-winning luxury hotel has featured: Yogic Sleep, a Tibetan Healing Retreat, Sophrology, Mindful Leadership, a Silent Retreat, and Lu Jong Tibetan Yoga.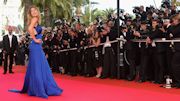 CharityBuzz Offers Ultimate Cannes Film Festival Package - 05/03/13
This is your chance to experience the world famous Cannes Film Festival like a true celebrity!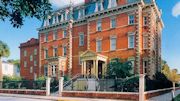 Charleston, SC: Spring Festival of Houses and Gardens - 01/13/14
Historic Charleston Foundation, a nonprofit organization with a mission to preserve and protect the integrity of Charleston's architectural, historical, and cultural heritage; announced the dates for its 67th annual spring Festival of Houses and Gardens, taking place from March 19 through April 18, 2014.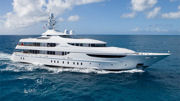 Charter a Yacht for the Cannes Film Festival - 03/29/11
With one of the most glamorous international events quickly approaching, YCO, the Yacht Company has announced the opportunity to charter its sleek 'Oasis' yacht specially for the Cannes Film Festival from May 11-22.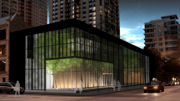 Chicago: A Vibrant Literary Destination - 06/21/11
Poetry Foundation's New Building in Chicago, One of Only Three Public Spaces in the Nation Built Exclusively for the Advancement of Poetry, Opens June 25.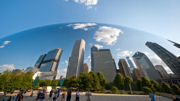 Chicago Fall Events 2014 You Won't Want to Miss - 08/21/14
Chicago's leading cultural institutions gear up for a fall calendar full of endless entertainment celebrating the city's cuisine, music, art, theatre and film. Return favorites, including the Chicago Jazz Festival and EXPO Chicago, are joined by several new events sure to delight residents and visitors.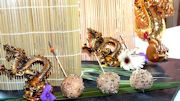 Chinese Dragon Boat Festival at Taj Krishna, Hyderabad - 06/19/14
Taj Krishna celebrates the Dragon Boat Festival from June 19th to June 29th, 2014, at its Specialty Cantonese & Sichuan restaurant, Golden Dragon.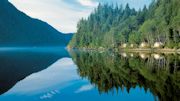 Clayoquot Wilderness Resort Offers 1st Annual Wilderness Wine, Music & Adventure Weekend - 03/24/13
Actor, producer and radio host Terry David Mulligan, Canadian singer and song writer Jim Cuddy and the wine makers from Frances' M. Chapoutier and the Okanagan's Le Vieux Pin are helping launch the 2013 (June - September) season of the award winning Clayoquot Wilderness Resort.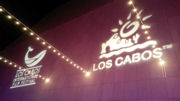 Closing Night Gala at the 4th Annual Los Cabos International Film Festival - 11/16/15
Los Cabos International Film Festival awarded its Closing Ceremony prizes to the winning films, as well as presenting 'Steve Jobs' in its Mexican Premiere as the Closing Gala film screening.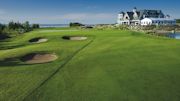 Cobble Beach Concours d'Elegance ushers in new era of luxury experiences Sept 14 - 07/19/13
Experience the romance of the international concours d'elegance on the shores of Georgian Bay. Honourary Co-Chair Jason Priestley joins an esteemed list of judges from around the world in presenting the first-ever Cobble Beach Concours d'Elegance.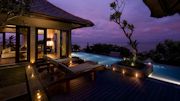 Conrad Bali Launches Gallery to Showcase Contemporary Balinese Art - 03/18/14
The award-winning Conrad Bali has unveiled East Art Gallery to showcase contemporary Balinese art by young up-and-coming artists as well as established masters on the island.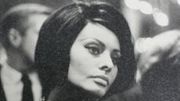 Conrad Indianapolis Exhibits Iconic Celebrity Portraits - 09/20/12
Sparkling portraits of Marilyn Monroe, Jackie Kennedy, Sophia Loren, among other luminaries, will be on display to guests and the public in the lobby of Conrad Indianapolis from October 15, 2012 – April 15, 2013.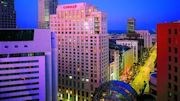 Conrad Indianapolis to Exhibit Rare Works by Pablo Picasso - 09/09/12
One of the greatest and most influential artists of the 20th century will be showcased and celebrated in a public exhibit at Conrad Indianapolis September 4 - October 14, 2012.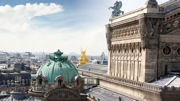 Context Travel Launches A Walk With Thomas Jefferson in Paris - 07/05/11
Context Travel, the scholarly tour company and leader in sustainable tourism, announced today the launch of a new initiative in its Tours in the Public Interest program.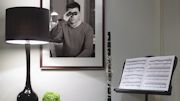 Corinthia Hotel London Launches Artist in Residence 2015 with Opera Theme - 02/27/15
Corinthia Hotel London has announced that its fourth annual Artist in Residence programme is opera. Also announced today is the prestigious panel of judges who will choose a winning idea from a range of artist applications.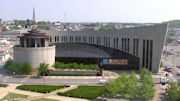 Country Music Hall of Fame & Museum Announces Exhibit - 10/13/14
The Country Music Hall of Fame® and Museum's upcoming major exhibition, Dylan, Cash, and the Nashville Cats: A New Music City, will explore this magical time, opening Friday, March 27, 2015, for a nearly two-year run.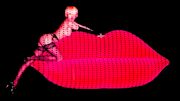 Crazy Horse Paris comes to Badrutt's Palace Hotel, St. Moritz - 01/20/14
Internationally acclaimed by media and celebrities alike, Crazy Horse Paris is known for creating some of the most sensual and artistically ambitious shows.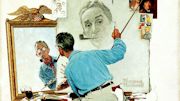 Crystal Bridges Museum of American Art Hosts Norman Rockwell Exhibition - 01/30/13
50 Original Paintings and all 323 Saturday Evening Post Covers to be Included in Exhibition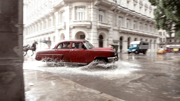 Cuba's Car Culture: Celebrating the Island's Automotive Love Affair - 06/22/16
The story of how Cuba came to be trapped in an automotive time warp is a fascinating one.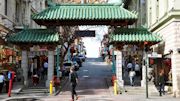 Culinary and Cultural Destination to Open in San Francisco's Chinatown - 05/31/14
Restaurateurs George Chen, Cindy Wong-Chen, and Managing Partner Richard Miyashiro are pleased to announce their newest concept, China Live San Francisco, a 20,000-square-foot culinary and cultural destination in the heart of Chinatown.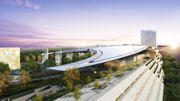 Curator Unveils MGM National Harbor's Permanent Art Collection - 01/09/17
Atlantic Arts consultant Mark Myers was engaged by MGM Resorts to assist in the curation of the MGM National Harbor Heritage Collection, a public art collection that reflects the property's luxurious interiors and picturesque location.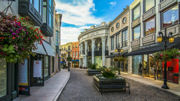 Dali Exhibit at Two Rodeo Drive - The first & largest show in US - 06/09/16
Two Rodeo Drive in Beverly Hills has unveiled Dali Exhibit at Two Rodeo Drive, which marks the first and largest outdoor showcase of Dali's sculptures in the United States.
Dancing and Sushi by the Sea on Japan's Shikoku Island - 02/17/17
I didn't know what to say. The master of ceremonies pointed at me. He was dressed in a brightly colored red and white Japanese folk costume. He wanted volunteers to join his Awa No Kaze dancers on the stage.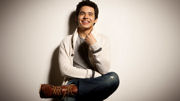 David Archuleta to Headline Myrtle Beach MayFest Memorial Day Weekend - 05/13/11
The Myrtle Beach Area Chamber of Commerce has announced that American Idol Season 7 Runner-up David Archuleta will headline the Myrtle Beach MayFest Memorial Day Weekend Festivities in a free, oceanfront concert May 28.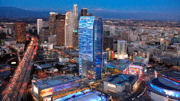 Dine & Discover Downtown Los Angeles with the JW Marriott Los Angeles at L.A. LIVE - 05/12/11
This summer, discover Downtown Los Angeles' with the new "Dine & Discover Downtown L.A." package from the JW Marriott Los Angeles at L.A. LIVE.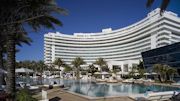 Disco & Soul Legends Gloria Gaynor, The Spinners to Perform at Fontainebleau Miami Beach - 09/16/13
Boogie down with Gloria Gaynor and The Spinners at the iconic Fontainebleau Miami Beach for a night of disco, soul and R&B during BleauLive Legends Night on Dec. 14, 2013.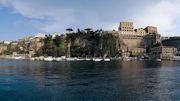 Discover Pompeii at The Grand Hotel Excelsior Vittoria, Sorrento - 06/17/13
If you have been inspired by The British Museum's exhibition on The Life and Death of Pompeii & Herculaneum why not head out to explore Pompeii first-hand and stay at The Grand Hotel Excelsior Vittoria, Sorrento.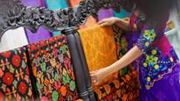 Discover the Artistry of Balinese Textiles at The Ritz-Carlton, Bali - 03/10/16
Paying homage to the destination's cultural effervescence, The Ritz-Carlton, Bali has unveiled a Sarong Concierge program, further complementing its authentic, immersive Balinese experiences for its guests.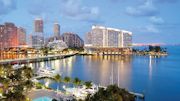 Discover Wynwood Art District at Mandarin Oriental, Miami - 08/23/12
Mandarin Oriental, Miami presents the "Discover Wynwood" package offering an insider's guide to Miami's burgeoning Wynwood District, home to the city's top contemporary art galleries, vibrant street art, eclectic shopping and innovative restaurants and cafés.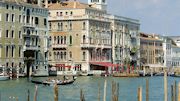 Don't Miss Carnival in Venice with Bauer Il Palazzo - 12/20/12
The Carnival in Venice brings together the fun and glory of this world-renowned destination of which masks have become the unanimous symbol.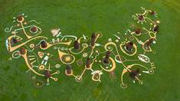 Dorado Beach, a Ritz-Carlton Reserve Launches Exclusive Art Experiences on Property - 01/12/17
Dorado Beach, a Ritz-Carlton Reserve, a pristine paradise located just steps away from the sparkling Atlantic Ocean and surrounded by acres of lush tropical forest, has recently introduced an extensive on-site art program that invites guests to experience distinctive art in two ways.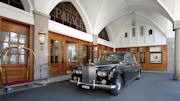 Downton Abbey Comes To Badrutt's Palace Hotel This Summer - 05/15/14
Badrutt's Palace Hotel is taking its cue from Downton Abbey this summer and offering high tea, etiquette classes and a Belle Epoque fashion show.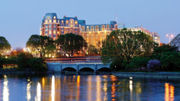 Eat, Drink & Give Thanks at the Mandarin Oriental, Washington DC - 10/29/15
Mandarin Oriental, Washington DC invites family and friends to give thanks during the holiday season with festive dishes and treats at Muze and Empress Lounge.

Edmonton Canada to Welcome Iconic New Art Gallery - 09/01/09
Alberta, Canada will become home to yet another world-class attraction this winter as the highly anticipated and innovative new Art Gallery of Alberta (AGA) opens to the public in January 2010.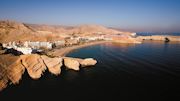 Ed Sheeran to Perform at Shangri-La's Barr Al Jissah Resort & Spa, Oman - 02/17/15
For the first time in the Sultanate of Oman, the world famous British singer and song writer Ed Sheeran will perform a live concert at Shangri-La's Barr Al Jissah Resort and Spa on February 27.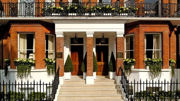 Egerton House Hotel Provides Perfect Home Base for Art & Culture in London - 03/24/13
On the doorstep of the luxurious, five-star Egerton House Hotel is the Victoria and Albert Museum, the world's greatest museum of art and design, with collections unrivaled in their scope and diversity.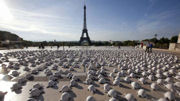 Eiffel Tower Turtles of War Installation by French Artist Rachid Khimoune - 05/13/11
Turtles of war Installation by French artist Rachid Khimoune features 1,000 turtle-shaped statues standing below the Eiffel Tower in Paris.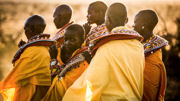 Ellerman House & Segera Retreat Celebrate the Opening of Zeitz Museum - 02/21/17
Ellerman House & Segera Retreat are celebrating the opening of the Zeitz Museum of Contemporary Art Africa in 2017 with an unforgettable promotion of Art in Africa.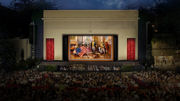 Embark on the Pageant of the Masters Grand Tour - 03/13/17
The Ritz-Carlton, Laguna Niguel Presents Exclusive Pageant of the Masters Experiences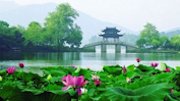 Enjoy a Luxurious Stay at one of Hangzhou's Finest Hotels during the Lotus Festival - 06/21/13
Every summer lotus blossoms start to slowly cover the surface of West Lake in a dazzling and vibrant carpet. This occasion is feted throughout Hangzhou during the West Lake Lotus Blossom Festival, as tourists and locals mingle to celebrate this beautiful blossom with music, dances, and floral exhibitions.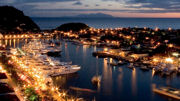 Enjoy Top Cultural Events & Affordable Luxury in St Barts This Summer - 07/27/11
Travelers looking for a glamorous last-minute getaway should look no further than the trendy island of St Barts in the French West Indies.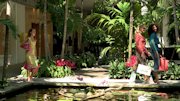 Enrique Iglesias to Perform Concert at Miami's Bal Harbour Shops - 10/12/12
Enrique Iglesias, Tom Brokaw, Tommy Lee Jones and Nacho Figueras team up for star-studded event at Bal Harbour Shops in South Florida.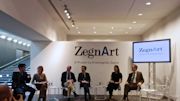 Ermenegildo Zegna Group to Launch ZegnArt Public in India - 02/22/13
The launch of ZegnArt Public / India will take place in March 2013 in Mumbai, India. ZegnArt Public is created and organized by the Ermenegildo Zegna Group as part of ZegnArt, and will be launched in India in collaboration with the prestigious Dr. Bhau Daji Lad Museum (Mumbai).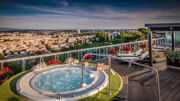 Escape the Crowds in Rome with Rome Cavalieri Private Tours - 06/11/15
Taking advantage of the strong dollar this summer with some European travel? The top tourist attractions are bound to be crowded, and if stopping in Rome, Rome Cavalieri Waldorf Astoria Hotels & Resorts has the insider access to escape the masses at top sites.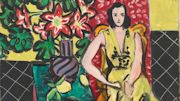 European Masters of Modernism Featured at Crystal Bridges Museum of American Art - 03/13/14
Works by Pablo Picasso, Paul Gauguin, and Henri Matisse will debut at Crystal Bridges Museum of American Art on March 15, as the museum hosts The William S. Paley Collection: A Taste for Modernism.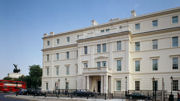 Exclusive Access to Lady Foley Grand Tour at The Lanesborough - 06/04/13
For those who fancy a bit of British aristocracy, The Honorable Alexandra Foley - the daughter of the late Lord Foley, invites guests of The Lanesborough to discover the real world of historical gentry with private tours of Britain's grandest estates.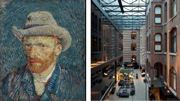 Exclusive Van Gogh Experience at the Conservatorium Hotel Amsterdam - 08/10/15
The Conservatorium, the luxury five-star hotel located in the heart of Amsterdam's museum district, has unveiled an exclusive new partnership and special "Van Gogh Experience" package with the Van Gogh Museum to commemorate the 125th anniversary of the famed Dutch artist's death.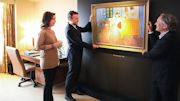 Exclusive Van Gogh Suite and Exhibition in Hotel Okura Amsterdam - 03/26/15
Hotel Okura Amsterdam has just opened a new luxury suite: the Van Gogh Suite, named after the famous Dutch painter Vincent van Gogh.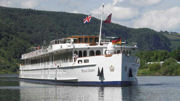 Experience Andre Rieu Live with eWaterways and Luxury River Cruiser Royal Crown - 05/31/11
eWaterways, the niche and river cruise experts, continue to expand their luxury cruise portfolio with the addition of five-star river yacht Royal Crown.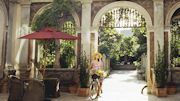 Experience 'Authentic Basilicata' at Coppola's Palazzo Margherita - 04/28/16
Sojourn to Francis Ford Coppola's luxurious Italian villa Palazzo Margherita to spend four days (May 13-16) off-the-beaten-path in Basilicata - one of Italy's few remaining regions still untouched by the inconveniences of modern-day tourism.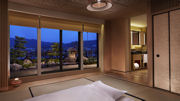 Experience Authentic Japanese Culture at The Ritz-Carlton, Kyoto - 05/09/16
Located in the heart of a city famed for its Zen temples, historic palaces and beautiful gardens, The Ritz-Carlton, Kyoto, the city's first international luxury branded resort, invites guests to uncover its best kept secrets and hidden gems.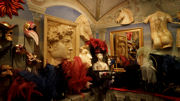 Experience Carnival Like a True Venetian - 01/21/16
This year the Bauer Hotel in Venice, Italy will celebrate Carnevale with special style, as the Atelier Sautter, will open a pop up boutique within the Bauer.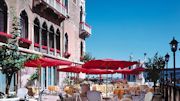 Experience 'La Dolce Vita' at B Bar's Terrace During 71st Venice International Film Festival - 08/26/14
Venice has much to offer to those who will visit in the upcoming weeks, from cultural exhibitions to lively parties and exclusive events. The city celebrates the 71st Venice International Film Festival, taking place at the Lido from August 27th to September 6th, 2014.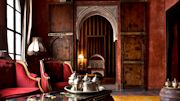 Experience Morocco's Festivals at Dar Darma, Marrakech - 05/13/14
Those who are going to stay at Dar Darma, a private Riad in the heart of the Medina of Marrakech, will have the opportunity to take part in charming traditional Moroccan events and interesting music festivals such as the Rose Festival in El-Kelaa M'Gouna, the Gnaoua Festival in Essaouira and the Holy Music Festival in Fez.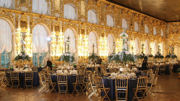 Experience New Year's Eve at the Czar's Ball in St. Petersburg - 07/21/11
MIR Corporation is offering a package that includes admittance to the Czar's Ball in Catherine's Palace or dining in a private Russian home after days full of sleigh rides and strolling through the Hermitage Museum.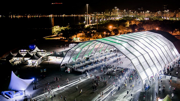 Experience Rio Music Carnival, February 5-9, 2016 - 12/16/15
Rio Music Carnival, the biggest electronic music festival in Rio de Janeiro, has started its presale for the 2016 edition.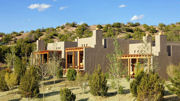 Experience Santa Fe's Arts & Culture in Year-round Events - 02/02/12
The Santa Fe Convention & Visitors Bureau has announced a full calendar of 2012 special events that reflect the destination's continued reputation as one of the nation's premier centers for arts and culture as well as having one of the country's hottest emerging culinary scenes.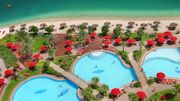 Experience the Abu Dhabi Festival with Rotana - 01/31/13
The tenth anniversary of The Abu Dhabi Festival takes place this March (3rd -31st March 2013), so why not head to the Capital of the United Arab Emirates this Spring and enjoy an impressive cultural line up whilst staying in one of Rotana's well-placed hotels.
Experience the Arts in Scottsdale - 10/20/09
Generations of artists, architects and performers have found their muse in Scottsdale's Sonoran Desert. Today, you'll find art located throughout the city, from monumental public art installations to galleries, museums and artists' studios.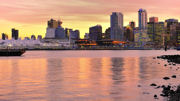 Experience the Bright Lights of Big Cities with Fairmont Hotels - 04/20/16
Magnificent cities inspire travelers and offer an unrivaled sense of discovery; bursting with energy, excitement and exploration.
Experience the Essence of Japan in Palm Beach County, Florida - 10/26/10
The Morikami Museum and Japanese Gardens in Delray Beach, Florida is the place to experience the ambiance of Japan with 16 acres of specially designed gardens, a gallery of rotating exhibits, a charming museum store and a cafe overlooking the spectacular garden view.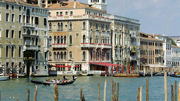 Experience the Magic of a Venetian Carnival with Bauer Palazzo in Venice - 01/29/16
Carnival, Venetian style, at The Bauer Hotel is proud to present Alchemy: an evening of mystery, imagination, and grandeur. International artists will reunite in a magical night with the sole purpose of creating an unforgettable experience.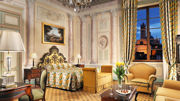 Experience The Palio at Grand Hotel Continental, Siena - 09/25/15
Today marks the release of Palio, a documentary depicting the behind-the-scenes drama of the oldest horse race in the world.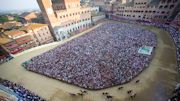 Experience the Palio in Siena with Hotel le Fontanelle - 04/20/15
On a calm spring day in Siena, the square in front of the "Piazza del Campo" in Siena is a pedestrian paradise. Visitors wander among small boutiques selling ceramics and local products like honey and dried legumes.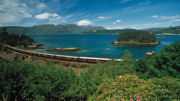 Experience the Scottish Highland Games with Belmond Royal Scotsman - 07/16/14
As the Commonwealth Games approach and Scotland gears up for a summer of sport, Belmond Royal Scotsman is offering its guests a taste of a traditional Scottish Highland Games let by expert Highlanders.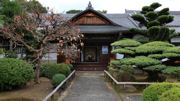 Experience the Soul of Japan: Stay in a Private Temple in Kyoto - 08/17/16
An exclusive chance to stay in temples that are normally closed to the public. The project aims to reacquaint people with the value of Japanese culture and foster an understanding of Japan and appreciation of cultural properties, through a variety of programs for guests.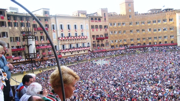 Experiencing the Palio di Siena with Palio Tours - 09/11/16
My favorite travel experiences go beyond just seeing the sights and my recent journey to Siena, Italy for the Palio, was just such an experience.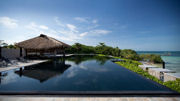 Explore Cancun's Underwater Art Gallery with NIZUC Resort & Spa - 06/22/16
NIZUC Resort & Spa is offering complimentary boat trips to MUSA (Museo Subacuático de Arte), Cancun's only underwater museum, as a new addition to the NIZUC Life program.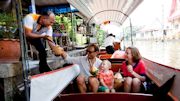 Explore Cultural Riches & Local Life Along Bangkok's Fascinating Canal Maze - 02/04/13
Thailand's waterways were once the nation's lifeline for communication and transport. Today Bangkok's majestic Chao Phraya River and connecting maze of canals, known in Thai as "klong", tempt visitors to explore the capital's thriving age-old lifestyle and rich heritage.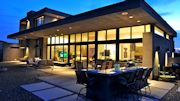 Explore Modern Homes in Tucson, January 19 - 01/05/14
The premier Tucson Modern Home Tour will open doors on, Sunday, January 19th, marking the group's first visit to the Grand Canyon State, as well as the start of the 2014 Modern Home Tour schedule.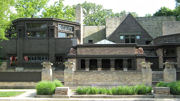 Explore Prohibition, Frank Lloyd Wright and Jazz in Chicago with Tauck - 11/23/15
With Ken Burns's award-winning documentary "Prohibition" set to re-air on PBS in mid-December, Tauck has announced that it will again team with the filmmaker to offer a special five-day, in-depth event in Chicago that explores the Prohibition era as well as the subjects of two additional Burns films; "Frank Lloyd Wright" and "Jazz."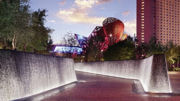 Explore the Las Vegas Art Scene - 05/11/16
Look past the neon lights in Las Vegas and you'll find a rich, vibrant art scene that is on the rise. With much of Las Vegas' art on display in public spaces, the 42 million visitors who visit each year rarely even need to purchase a ticket to enjoy the growing cultural side of the city.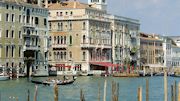 Explore the True Spirit of Venice in 3 Days at The Bauers Hotel - 04/28/14
The Bauers, located ideally just a few steps from the main city center, is the perfect base from which to explore the city of Venice.
Explore the Yucatan's Mayan Culture at AAA Five Diamond Grand Velas Riviera Maya - 07/08/14
Experience Mayan heritage and enjoy the spirit of Mexico with the Mayan Heritage Experience Package at the luxury all-inclusive AAA Five Diamond Grand Velas Riviera Maya.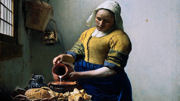 Explore Vermeer and Rembrandt with Your Own Private Art Specialist - 06/16/16
Visit the Rijksmuseum Amsterdam, Holland and enjoy its outstanding 17th century Dutch master paintings, its Delftware and exquisite doll's houses with leading Vermeer specialist and art expert Drs Kees Kaldenbach.
Extraordinary Journeys Offers Unforgettable Chance to Experience Zimbabwe's Mahenye Festival - 07/14/16
Extraordinary Journeys is offering a trip to experience Zimbabwe's annual Mahenye Festival with the Shangaan (Machangana) people.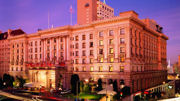 Fairmont San Francisco Offers Tales of the City Packages - 05/26/11
As the official hotel sponsor of the American Conservatory Theater (A.C.T.) world premiere musical production of Armistead Maupin's "Tales of the City," the Fairmont San Francisco is offering two special packages, which are valid from June 1 through the run of the production.
Famous Faces & Fabulous Foliage at Woodstock Film Festival this Fall - 05/31/12
150+ events, celebrities, concerts, and parties during explosion of fall colors, just two hours north of NYC, October 10-14, 2012.
Famous Renaissance Villa Opens as New Luxury Hotel in Florence - 02/11/09
Florence's historic 'Il Salviatino' re-opens as luxury villa retreat. One of Florence's finest Renaissance villas is set to open as a luxury all-suite hotel in May this year, following a multi million dollar restoration.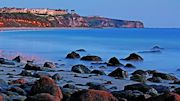 Festival of Arts Exhibit Opens at The Ritz-Carlton, Laguna Niguel - 05/18/15
As the official hotel partner of Pageant of the Masters and Festival of Arts, The Ritz-Carlton, Laguna Niguel is showcasing original works from 25 Festival of Arts artists.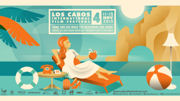 Film Festival Returns to Los Cabos for Fourth International Edition - 10/29/15
Back for its fourth consecutive year, Los Cabos International Film Festival is set to begin on November 11 and continue through November 15.
Finding Artistry in the Everyday: Exclusive New Japan Tours - 03/06/17
Leading luxury tour operator Artisans of Leisure is excited to announce two new comprehensive tours designed for travelers who want an in-depth exploration of traditional art, craft and design in Japan.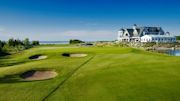 First Ever Cobble Beach Concours d'Elegance Brings World's Red Carpet of Automobile Events to Canada - 03/03/13
Georgian Bay is set to become the backdrop for the newest edition of the concours d'elegance. Heralded as the celebration of the world's finest cars, this prestigious international event has finally found a worthy home in Canada.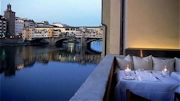 Florence Offers Free Museum Admissions During Spring Cultural Week - 03/22/12
Florence is known as being one of one of the world's finest open air museums and from the April 14-22, 2012 is the perfect place to soak up and explore its phenomenal artistic and cultural heritage during their FREE Cultural Week or "Settimana della Cultura".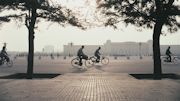 Four Seasons Hotel Beijing Celebrates Chinese New Year - 01/08/13
Four Seasons Hotel Beijing welcomes the Year of the Snake with a sumptuous set menu at its dramatically modern Chinese restaurant, 'Cai Yi Xuan'.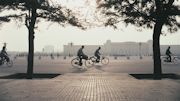 Four Seasons Hotel Beijing Showcases Chinese Art Collection - 12/07/12
Beating to the city's pulse, Four Seasons Hotel Beijing has amassed an outstanding collection of modern artworks that melds the unique appeal of Beijing's centuries-old traditions with the vibrancy of its contemporary art scene.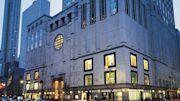 Four Seasons Hotel Chicago Showcases Modern Art in New Lobby & Restaurant - 04/05/12
Four Seasons Hotel Chicago bears a more vibrant and playful side with new modern art collection and renovated lobby, restaurant and bar.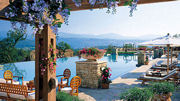 Four Seasons Resort Provence Launches MP3 Tour Showcasing Extensive Art Collection - 06/15/11
More than 110 Sculptures and Paintings by Contemporary International Artists on Display.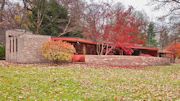 Frank Lloyd Wright's Laurent House to Open in Rockford, Illinois - 05/06/14
The newest Frank Lloyd Wright museum, The Kenneth & Phyllis Laurent House, will be opening to the public in Rockford, Illinois on Friday, 6th June 2014.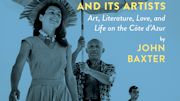 French Riviera and Its Artists: Art, Literature, Love, and Life on the Côte d'Azur - 05/24/15
Get swept up in the glitz and glamour of the French Riviera as author and filmmaker John Baxter takes readers on a whirlwind tour through the star-studded cultural history of the Côte d'Azur that's sure to delight travelers, Francophiles, and culture lovers alike.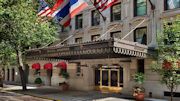 From Matisse to Picasso: Hotel Plaza Athénée in New York launches ART IN MOTION - 11/20/14
The Hotel Plaza Athénée launched "Art in Motion" on November 11th and will exhibit in the hotel top suites and lobby and Bar Seine works by Matisse and Picasso as well as original printer's proofs and signed lithographs of modern artists from the private collection of the Mourlot Archives & Galerie Mourlot.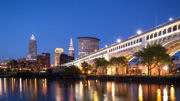 From Monet to Matisse Art Lovers' Experience at The Ritz-Carlton, Cleveland - 10/20/15
Painting the Modern Garden: Monet to Matisse is celebrating its recent unveiling at the Cleveland Museum of Art, where it will offer its only U.S. stop prior to moving to the Royal Academy of Arts in London.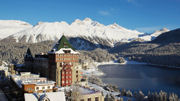 From Opera To Pop: 3 World-Renowned Stars Live In Concert at Badrutt's Palace - 12/03/14
Badrutt's Palace Hotel is a celebration of style, sports, cuisine and fashion, with discreet service and traditional elegance evoking an atmosphere of pampered luxury for all.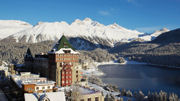 From Opera to R&B, Badrutt's Palace Hotel Launches Concert Series - 11/29/12
Badrutt's Palace Hotel hits the right note this winter thanks to the introduction of In Concert@Badrutt's Palace, a series of performances that will bring exclusive stars to the stage where Marlene Dietrich once performed.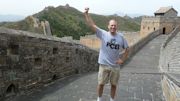 From Pages to Places: Travel Overseas with a Bestselling Novelist - 01/21/14
Interested in traveling overseas with a bestselling novelist? A new luxury tour is offering just such an experience.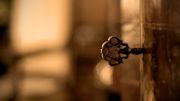 Gain Exclusive Private Access to Sistine Chapel & Vatican Secret Rooms - 05/01/12
Until now, only celebrities and world dignitaries had access to several of the Vatican's special sites escorted by a Vatican guard who opens doors to private chambers, intimate rooms and rarely seen collections.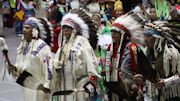 Gathering of Nations: The World's Largest Native American Cultural Event - 02/18/15
The world's largest gathering of Native American and indigenous people will take place on Thursday, April 23, 2015 in Albuquerque, N.M.
Get a Taste of History at Domes of Elounda, Crete - 05/05/16
More and more frequently, today's discerning traveller is looking for something that goes beyond a luxury hotel on holiday, rather they want a unique and memorable experience.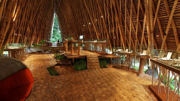 GHM Launches Art-Themed Luxury Stays - 06/18/15
With its new 'Art of Design' initiative launching this month, GHM is ushering hotel guests into the workshops of stone masons and jewelers, onto the chair in painters' studios and into the tents of Bedouins.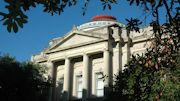 Gibbes Museum of Art New exhibit: Photography and the American Civil War - 09/26/13
The Gibbes Museum of Art has partnered with six select Charleston properties to offer guests a variety of unique packages that celebrate the exhibition, Photography and the American Civil War.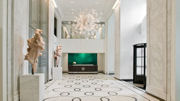 Go 'Beyond the Bedroom' with Van Gogh and Waldorf Astoria Chicago - 01/26/16
Waldorf Astoria Chicago is pleased to announce a partnership with the Art Institute of Chicago to honor Van Gogh's Bedrooms exhibition. For the first time in North America, all three versions of Van Gogh's "The Bedroom" will be reunited under one roof and presented exclusively at the museum, February 14 – May 10, 2016.
Going In Style, The US Open - 07/16/13
Over 700,000 people from around the globe flock to the US Open Tennis Tournament each year in Queens, NY, making it the most widely attended annual sporting event in the world.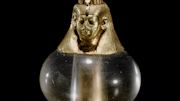 Gold and the Gods: Jewels of Ancient Nubia at MFA Boston - 03/25/14
This July, the world-class collection of jewelry from Ancient Nubia will be the focus of a dazzling exhibition at the Museum of Fine Arts, Boston (MFA).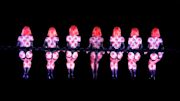 Grand Hyatt Hong Kong Offers Crazy Horse Tickets Package - 07/09/13
Grand Hyatt Hong Kong is delighted to announce its partnership as the official hotel for the Hong Kong debut of legendary Parisian performance "Le Crazy Horse" this September.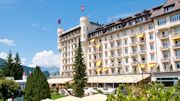 Gstaad Palace Offers 2014 Montreux Jazz Festival Package - 04/29/14
The glamorous, family-owned Gstaad Palace Hotel is the perfect home base to experience the best of the Bernese Oberland this summer, starting with the world-famous 2014 Montreux Jazz Festival along the banks of Lake Geneva.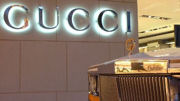 Gucci Museum to Open in Florence, Italy - 09/13/11
Italian luxury house GUCCI, which celebrates its 90th birthday this year, will officially inaugurate its Museum in Florence on September 26th.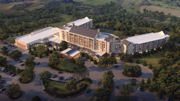 Guest House At Graceland To Open in October 2016 - 08/13/15
With construction of The Guest House at Graceland in full swing along Elvis Presley Blvd., and as thousands of fans gathered at Graceland® in Memphis for the annual Elvis™ Week celebration, it was announced today that the official opening for the new 450-room, full-service resort hotel will take place October 27-30, 2016, with a four-day, star-studded Grand Opening Celebration.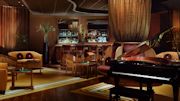 Halekulani Introduces New Jazz Concert Series: Live at Lewers - 09/03/13
Halekulani's Lewers Lounge, consistently ranked as one of the best bars in America and one of Hawaii's best venues for live jazz and cocktails, launches Live at Lewers, a new jazz concert series in partnership with Hawaii Pops, and Artistic Director Matt Catingub.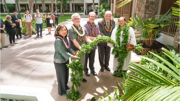 Halekulani Showcases Dedication to the Arts & Culture - 09/23/16
Halekulani, one of the world's finest and most acclaimed independent luxury hotels, pays tribute to the award-winning poet and world-renowned conservationist W.S. Merwin with a dedicated garden on property and an exclusive, photo exhibit by distinguished artist and filmmaker Tom Sewell opening in early September.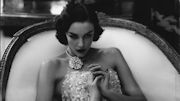 HAUTE COUTURE: The Polaroids of Cathleen Naundorf - 09/08/14
Featuring striking couture images of renowned fashion photographer Cathleen Naundorf's work with Polaroid photography, Haute Couture represents a collection of six years of work with some of the world's most celebrated fashion designers.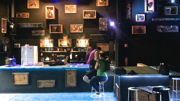 Havana's Hottest Nightclub-Art Gallery: Fábrica de Cubano Arte - 08/14/16
You did it! After sixty years in isolation, at least for Americans, you made it to Havana.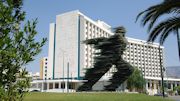 Hilton Athens Offers Cultural Weekend Package - 05/31/12
Take advantage of the "Cultural Weekend" package and enjoy a weekend for two in Athens complete with culture, relaxation and fun.
Hippie Chic Exhibit at MFA Boston in July - 03/03/13
The end of the 1960s and early 1970s was a period of increased social and political unrest, yet it was also an exciting time for fashion as global challenges to authority expressed themselves in new ways of thinking about dress.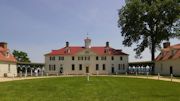 Historic Mount Vernon Opens its Doors for a Special Memorial Day Event - 05/07/13
Historic Mount Vernon invites visitors to sip wine while watching the sunset on George Washington's home! Sunset Celebration at Mount Vernon, an event over Memorial Day weekend (May 25 – 26), offers a rare opportunity to visit Mount Vernon after the daytime crowds have departed.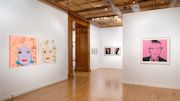 Hotel Art: Hidden Treasures in Las Vegas Resorts - 09/23/13
Pablo Picasso, Andy Warhol and James Turrell. Each a master of art, and all on display on the Las Vegas Strip. Priceless art can be found throughout many Las Vegas resorts – think lobbies, award-winning restaurants and even within guest rooms and suites.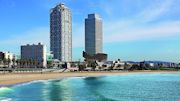 Hotel Arts Barcelona Celebrates Groundbreaking Exhibition at Museu Picasso - 03/09/15
From 19th March to 28th June 2015, more than 80 rarely loaned works by two of the world's most acclaimed artists, Pablo Picasso and Salvador Dali, will be presented side by side at the Museu Picasso, Barcelona.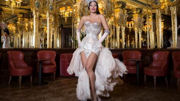 Hotel Café Royal Presents Unique Event 'La Nuit de la Diva' with Immodesty Blaize - 09/24/15
On 7 November 2015, burlesque artist Immodesty Blaize is set to dazzle and entertain with La Nuit de la Diva, a unique and eclectic night featuring an elaborate dinner and extravagant live performances, which will recall the unforgettable bohemian years of Café Royal.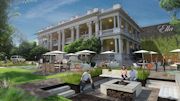 Hotel Ella Debuts Expertly Curated Art Collections in the Heart of Austin, Texas - 02/13/14
Following a multi-million dollar restoration and highly anticipated reopening in October 2013, Austin's Hotel Ella has unveiled its prized art collections.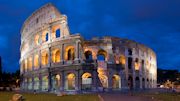 Hotel Hassler Roma Offers New Secret Colosseum Package - 11/25/14
The Hotel Hassler Roma, long known for catering to celebrities and the glitterati who cannot go touring like regular travelers, has created a unique opportunity to take a customized and private tour of the Colosseum with its new "Secret Colosseum" package.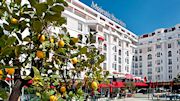 Hotel Majestic Barriere Hosts Cannes Film Festival Closing Party - 05/21/15
The Hotel Majestic Barrière will host one of the most popular events in Cannes – the closing evening of the 68th annual Cannes Film Festival, where the winner of the Palm d'Or will be in attendance.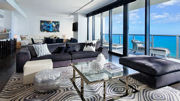 Hotels with Museum-Worthy Exhibits - 07/11/17
While travelers flock to museums on summer vacation, admission fees continue to rise – adults now pay $25 to visit the Museum of Modern Art in New York. In addition to high fees, galleries often come with long lines and pushy crowds.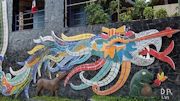 House of Winds Cultural Center To Open In Acapulco - 08/26/13
Mansion Housing Diego Rivera's Last Murals Officially Opens to the Public in September.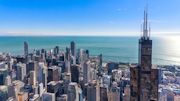 Hyatt Chicago Magnificent Mile Partners with Chicago Architecture Foundation - 02/10/15
Hyatt Chicago Magnificent Mile announces a new, customizable package in collaboration with Chicago Architecture Foundation (CAF) called Building Chicago Block by Block, a first-of-its-kind partnership between CAF and a local hotel allowing guests to explore the city's history and heritage through Chicago's striking architecture.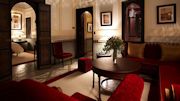 Iconic Hotel La Mamounia Hosts Art Exhibit in Marrakech - 01/24/14
For a limited time, a unique collection of work from Sir Winston Churchill and acclaimed Moroccan artist, Hassan El Glaoui, will be available for public viewing at Le Grand Salon within the iconic hotel.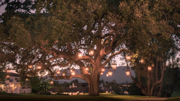 Illume by Paul Ferrante at Ojai Valley Inn & Spa - 08/22/16
In celebration of the unspoiled natural beauty, majestic oak trees and seemingly endless summers of Ojai, Ojai Valley Inn & Spa debuts Illume by Paul Ferrante, a sparkling alfresco evening art installation and champagne lounge.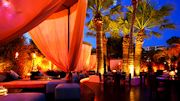 Insider's Guide to Cannes Film Festival 2012 - 04/17/12
Music and Commerce, a premier luxury concierge agency, has compiled an Insider's Guide to the Cannes Film Festival to give you the scoop on where to eat, stay and chill in style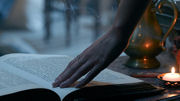 InterContinental Adds New Locations to Exclusive Insider Experiences - 06/17/15
The new Insider Experiences will see InterContinental Hotels in Berlin, Madrid, Porto and Düsseldorf collaborate with carefully-selected local partners from the food, culture, art and fashion worlds to share a special and unique perspective on their city.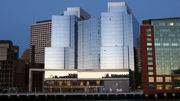 InterContinental Hotels Offers Insider Tips to Navigate High-Season Crowds - 06/08/11
A global hotel brand celebrated for its best-in-class Concierge program featuring "in the know" and highly personalized, authentic recommendations, InterContinental Hotels & Resorts offers summer travelers authentic tips to beat the stress associated with high-season getaways.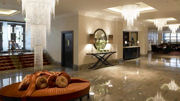 InterContinental London Launches Photographic Experience - 06/08/11
If you're an aspiring Mario Testino, picture yourself as a David Bailey in the making or are inspired by royal wedding photographer Hugo Burnand but your photographic skills are more 'twit-pic' than 'Getty Images', then look no further than the five-star InterContinental London Park Lane's new and exclusive EYE Photographic package.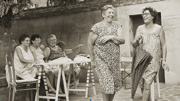 International Center of Photography Offers Venice Workshop - 06/29/11
International Center of Photography, the world's largest photography museum and school, is offering an intensive workshop in digital photography in the ancient city of Venice, Italy, from September 17-28, 2011.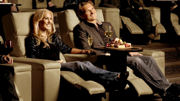 iPic Theaters Brings VIP Movie-Going Experience to Scottsdale - 12/16/10
iPic Theaters transforms Scottsdale's movie-going experience when it opens in Scottsdale Quarter tomorrow, Dec. 17, 2010.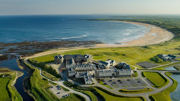 Ireland's Lodge at Doonbeg Highlights Seasonal Festivals - 06/06/11
The Lodge at Doonbeg in Ireland's County Clare, a 400-acre retreat set on Doughmore Bay, is promoting seasonal festivals.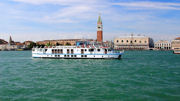 Italian Opera Cruise Features Front-Row Seats to Carmen - 04/14/16
European Waterways announced that its 2016 Opera Cruise will feature front-row seats to watch a performance of one of the world's most beloved operas, Georges Bizet's Carmen, staged at the Arena di Verona amphitheater in Italy.
Italy's Mezzatorre Resort & Spa Displays Contemporary Art - 06/23/11
Pierre-Yves Le Duc takes over the halls and suites of the Mezzatorre Resort & Spa in Ischia
from 11 June to 31 October 2011.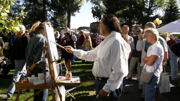 Jackson Hole is Top Cultural Travel Destination in September - 07/11/16
Nature's magnificence is a favorite artistic theme, particularly fitting at the Jackson Hole Fall Arts Festival held in Jackson, Wyoming, with the rugged Tetons as backdrop.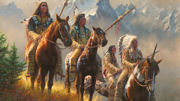 Jackson Hole Showcases Art, Food and Design During September Celebration - 06/28/17
The distinct draw of September in Jackson Hole comes from the fantastic foliage, the fading summer crowds and the tremendous art scene cultivated by the Jackson Hole Fall Arts Festival, a 12-day event providing visitors and locals with a variety of enticing activities this Sept. 6-17, 2017.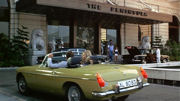 James Bond Photo Exhibit By Terry O'Neill At The Peninsula Hong Kong - 09/21/15
With their twin histories of glamour, refinement and timeless style, James Bond and The Peninsula Hong Kong have long been kindred spirits.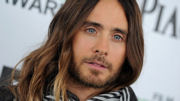 Jared Leto to Appear at Los Cabos Film Festival Opening Gala, Nov. 11 - 11/07/15
Los Cabos International Film Festival confirms the attendance of Academy Award winning actor, producer, director, singer/songwriter, and activist, Jared Leto to the Festival's Opening Night Gala on November 11th.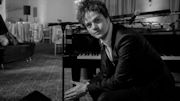 Jazz Legends Series at St. Regis Hotels & Resorts - 04/27/15
From The St. Regis Washington, DC, Starwood Hotels & Resorts kicks off the 'Jazz Legends at St. Regis' series, an intimate set of jazz performances scheduled to take place at St. Regis properties around the world.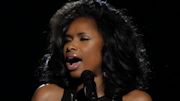 Jennifer Hudson to Perform at Boston Pops July 4th Fireworks Spectacular - 05/29/12
Academy Award and GRAMMY® Award-winning superstar Jennifer Hudson will perform some of her biggest hits with the Boston Pops Esplanade Orchestra under the direction of conductor Keith Lockhart.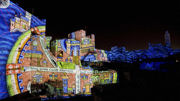 Jerusalem's Festival of Light Transforms Old City Into Multimedia Art Installation - 05/13/11
From June 15-22, Jerusalem will host its second annual Jerusalem Light Festival transforming the Old City into a living light art display with illuminated images projected onto its various ancient sites and attractions.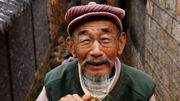 Jumeirah Essex House Exhibits Award-Winning Portraits - 10/05/10
New York Luxury Hotel Celebrates Cultural Connections with New Photographic Exhibition and
Selects Wright as Artist-in-Residence for November 2010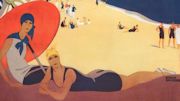 JW Marriott Cannes and Christie's Vintage Poster Exhibition at Film Festival - 05/15/14
JW Marriott Hotels & Resorts and Christie's ongoing series of cultural events across the globe is taking to Cannes for the second time in their three-year partnership.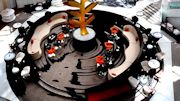 JW Marriott Hosts 'Dark Room' After-Party at Cannes Film Festival - 05/16/12
Adding excitement and mystique to the already dynamic Festival de Cannes, an after party named "Dark Room" will take up quarters within one of the leading hotel event venues in Cannes unveiling an area as a Studio Shoot, a terrace bar concept and a gallery lounge May 16-27, 2012.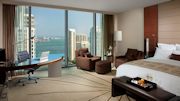 JW Marriott Marquis Miami Offers Art Package - 10/31/13
As an official hotel sponsor for Art Basel, Design Miami, and Art Miami, the JW Marriott Marquis Miami is poised to accommodate the abundance of art enthusiasts who will invade the city during the popular Miami Art Week 2013 with a package that is bursting with art-related offerings.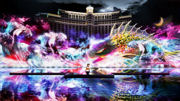 Kabuki Spectacle Debuts on Las Vegas Strip at Bellagio - 07/29/15
The ancient Japanese art form of Kabuki will debut on the Las Vegas Strip in a never-before-seen spectacle this August.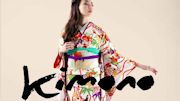 Kimono Now: How Japan's traditional garment is making a comeback - 05/21/15
From the refined homes of Tokyo to the nightclubs of Kyoto; from gangster chic to Harajuku street style; from ateliers and catwalks to city sidewalks and religious festivals--this book shows how the kimono has continued to be one of Japan's most exciting wardrobe elements.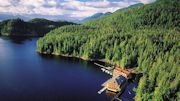 King Pacific Lodge Featured in Sundance Environmental Film - 04/27/12
Inspired by HRH The Prince of Wales (Prince Charles), Harmony, A New Way of Looking at Our World will make its world premiere on April 28th during the inaugural Sundance London Film and Music Festival.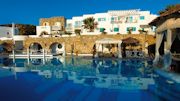 Kivotos Hotel, Mykonos Showcases Emerging Artists - 07/18/13
Kivotos Hotel on Mykonos launches the second of a series of in-house art exhibitions on July 27, proving there's much more to the Cycladic isle than fabulous beaches and nightlife.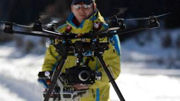 Kulm Hotel St. Moritz Calling All Wannabe Steven Spielbergs - 07/23/15
Ever wondered how directors achieve those swooping aerial shots that so often accompany the start of a film? Or how they edit scenes together to make sure the story flows smoothly?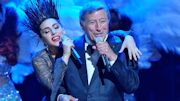 Lady Gaga & Tony Bennett Go 'Cheek To Cheek' at Atlantis, Paradise Island - 01/30/15
World class entertainers and multi-Grammy Award winning recording artists Tony Bennett and Lady Gaga will be performing an intimate concert at Atlantis, Paradise Island on Saturday, June 13, 2015.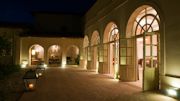 Landscape & Culinary Photography Course at Perugia's Palazzo Seneca - 02/27/14
Learn the art of photography on a landscape and culinary photography course from 4th – 10th May in the majestic Sibillini National Park with Palazzo Seneca in Norcia and the expert guidance of well-known Italian photographer Enzo Barracco.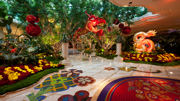 Las Vegas Celebrates Chinese New Year - 02/04/16
Las Vegas will celebrate the 2016 Chinese New Year with a stunning collection of symbolic décor, traditional Chinese cuisine and experiences to commemorate the Year of the Monkey.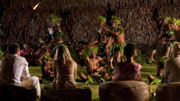 Laucala Island's Cultural Village Showcases Traditions, Crafts, Culture - 06/22/15
Laucala Island's Cultural Village is one of the last remaining traditional villages designed to preserve and showcase local traditions, crafts, culture and architecture to guests.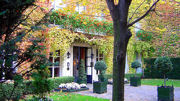 Learn French at Paris' Boutique Hotel, Pavillon de la Reine - 06/13/11
Polish Your "Fr-Englais" at Paris' Pavillon de la Reine with New French Lesson Package.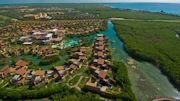 Learn from One of the World's Most Celebrated Photographers at Banyan Tree Mayakoba - 01/06/14
Banyan Tree Mayakoba offers guests the opportunity to discover the immensely diverse species of the resort's stunning mangroves with wildlife photographer, Steve Winter.
Learn Original Czech Glass-Making With Mandarin Oriental, Prague - 12/20/13
Designed for families and travelers seeking something educative and truly out of the ordinary, Mandarin Oriental, Prague's Secrets of Czech Glass-Making package provides entertainment through this celebrated Czech tradition.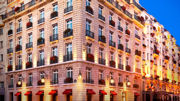 Le Bristol Paris Celebrates 90th Birthday with Roaring Twenties package - 06/22/15
Oetker Collection's Le Bristol Paris turns 90 this year, and has invited guests to celebrate with the Roaring Twenties package. This package allows guests to experience the magic of the 1920s with an unforgettable stay at this Parisian Palace Hotel.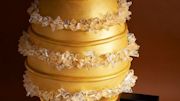 Le Bristol Paris Partners with Maison Piaget for Easter - 03/31/15
Oetker Collection's Le Bristol Paris joins once again with the Maison Piaget for the exclusive debut of Maison Piaget's newest Possession ring, prior to its official launch in May at Piaget's Rue de la Paix boutique.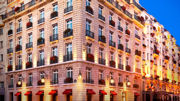 Le Bristol Paris to Host Series of Classical Music Concerts - 08/24/15
Beginning on Oct. 12, Le Bristol Paris will host some of the greatest French musicians and soloists to perform in the hotel's exclusive salon setting for the inaugural season of Classical Music at Le Bristol Paris.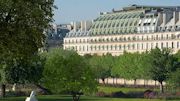 Le Meurice Introduces Dali Experience in Paris - 12/05/12
Le Meurice, Dorchester Collection's iconic Paris hotel, introduces the new "Dalí Experience" as a way to commemorate the hotel's connection with highly-esteemed surrealist painter, Salvador Dalí, and the opening of the Dalí Exhibition at the George Pompidou Centre in November.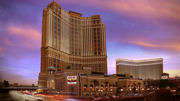 Leonardo Da Vinci Exhibition Extends Las Vegas Engagement Through January - 09/28/12
By popular demand, Da Vinci – The Genius, presented by Imagine Exhibitions at The Venetian, will extend its limited engagement through January 2013.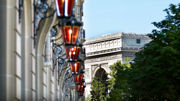 Le Royal Monceau - Raffles Paris Offers Art Lovers Experience - 04/21/16
The most artistic 5-star hotel in Paris, Le Royal Monceau - Raffles Paris, and the Grand Palais have partnered to launch an exclusive VIP Art package for the experienced art-seeking travelers.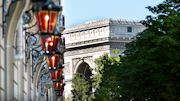 Le Royal Monceau - Raffles Paris Presents 'CELEBS' Exhibit - 05/29/13
In the wake of the 2013 Cannes Film Festival, until June 24th, Le Royal Monceau – Raffles Paris continues to celebrate the movies with 'CELEBS' - an exhibition of photographic portraits at the hotel's gallery, 'Art District'.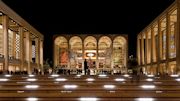 Lincoln Center: A New York Holiday Season Destination - 10/28/13
The newly-transformed Lincoln Center is an irresistible magnet during the winter holiday season.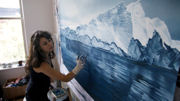 Lindblad Expeditions Visits Antarctica with Landscape Artist Zaria Forman - 08/17/15
Lindblad Expeditions-National Geographic has announced that artist Zaria Forman, acclaimed for her dramatic large-scale drawings of fragile environments, will join two expeditions in Antarctica as a guest speaker.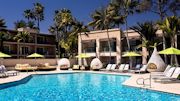 Live Like a Star at the Newport Beach Film Festival - 03/07/14
In partnership with world-renowned Newport Beach Film Festival, the award-winning Balboa Bay Resort and Hyatt Regency Newport Beach announced their film festival packages just in time for the 2014 Festival's eight-day run from April 24 to May 1, 2014.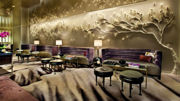 Loews Regency New York Partners with Waitress Musical - 04/27/16
Guests of Loews Regency New York can have the ultimate NYC Broadway experience with the launch of a new partnership and package with the newly opened Broadway sensation, Waitress!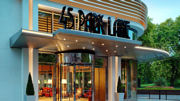 London's 45 Park Lane Reveals New 2017 Art Program - 01/20/17
Dorchester Collection's contemporary Mayfair hotel, 45 Park Lane, today revealed its 2017 art programme will be curated around 'The Uplifting Power of Art' by Ackerman Studios.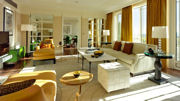 London's Dorchester Hotel to Join Open House Architecture Tour - 06/04/11
The Dorchester will once again participate in Open House London with a behind-the-scenes tour on Sunday, Sept. 18, hosted by Thomas Messel, nephew of renowned theater set designer Oliver Messel.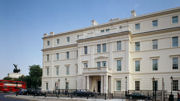 London's Lanesborough Offers Exclusive Paul Simon Concert Package - 05/16/12
The Lanesborough, London's premier hotel, invites travelers to take advantage of an exclusive package featuring VIP hospitality passes to Paul Simon's concert in Hyde Park on July 15th, 2012.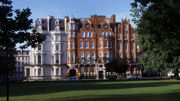 London's Milestone Hotel Offers Royal Ascot Experience - 06/06/11
The Royal Ascot Experience package at the five-star boutique hotel includes two grandstand tickets to Royal Ascot and private Jaguar transfers to the race course.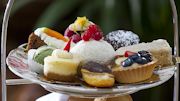 London's Montague on the Gardens Introduces Historic Afternoon Tea Walks - 05/15/14
The Montague on the Gardens has launched a series of historical afternoon tea walks.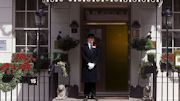 London's Montague on the Gardens Offers Rock of Ages Package - 05/21/12
Fans of Rock Music will love the London production of Rock of Ages, a worldwide smash hit featuring 28 tunes including Don't Stop Believin', We Built This City and The Final Countdown.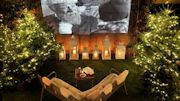 London's The Berkeley Hotel Opens Roof-Top Winter Cinema - 09/18/12
Known as the place to see and be seen during the summer months, The Berkeley's Health Club & Spa is transforming its roof-top terrace into a pine-filled forest cinema this year.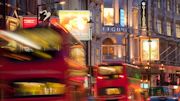 London Theatreland Walking Tours 2014 Season Announced - 03/19/14
Official London Theatre's annual season of walking tours is now on sale for 2014 featuring the classic History of Theatreland Walking Tour starting this spring and the Haunted Theatreland Walking Tour departing later in the year, both led once again by London Blue Badge Guide Diane Burstein.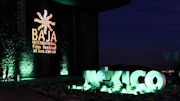 Los Cabos to Host 2nd Annual Baja International Film Festival - 10/22/13
The Los Cabos Tourism Board announced today that from November 13 - 16, the destination will be hosting the 2nd Annual Baja International Film Festival, bringing celebrated artists and A-list personalities from around the world to the tip of the Baja Peninsula for the second consecutive year to celebrate the art of film.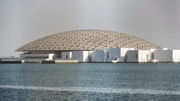 Louvre Abu Dhabi, A new cultural landmark for the 21st century, opens - 11/07/17
The much-anticipated Louvre Abu Dhabi will open to the public on Saturday November 11, with a spectacular week-long series of celebrations.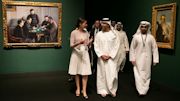 Louvre Abu Dhabi's collection goes on show in the Musée du Louvre, Paris - 03/11/14
In the first major display of its collection outside Abu Dhabi, more than 160 of the finest masterpieces from Louvre Abu Dhabi's permanent collection will be showcased in the Musée du Louvre, Paris at the Napoléon Hall from May 2 until July 28, 2014.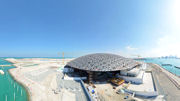 Louvre Abu Dhabi to Welcome Visitors from November - 09/06/17
Louvre Abu Dhabi today announced it will open its doors to the public on 11 November 2017. It is the first museum of its kind in the Arab world: a universal museum that focuses on shared human stories across civilisations and cultures.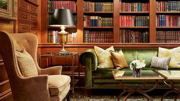 Luxe Libraries for the Cultured Traveler - 04/12/17
For those attracted to sophisticated travel, each property offers a diverse repertoire of novels, nestled in a design-centric, literary oasis.
Luxury Collection's ITC Maurya Hotel Celebrates New Delhi's 100th Birthday - 03/11/11
2011 heralds the centenary of Delhi as India's capital. Steeped in history, this cosmopolitan city in the nation's golden triangle has long been the cultural and commercial gateway to northern India.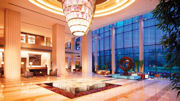 Luxury Hotels Transformed into Art Exhibits - 09/16/15
With historic ties to the hotels' home cities, Regent Beijing and Widder Hotel, a member of Leading Hotels of the World, welcome guests with authentic, well-curated guest rooms and public spaces.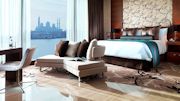 Madonna Mania Takes Over Luxury Abu Dhabi Hotel - 05/22/12
Fairmont Bab Al Bahr, an Abu Dhabi hotel, offers fans the opportunity to Holiday with the Material Girl on 4 June 2012.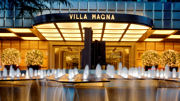 Madrid's Hotel Villa Magna Offers Royal Suite Private Prado Package - 02/08/12
Experience a luxurious, one-of-a-kind "Private Prado" Package at Madrid's Hotel Villa Magna staying in the Royal Suite.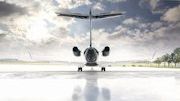 Magellan Jets and Resorts West Team Up To Offer Sundance Film Festival Package in 2015 - 12/02/14
Get your popcorn and ski attire ready. This January, film buffs and seasoned travelers alike will make the trip to the Sundance Film Festival in Park City, Utah, to admire both the work of inspiring filmmakers and the powdery winter snow atop Utah's famous mountains.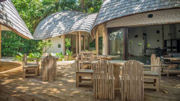 Maldives' Soneva Fushi Launches Glass Studio - 09/08/15
The award-winning luxury resort Soneva Fushi has just announced the launch of its state-of-the-art Glass Studio, the first of its kind in the Maldives.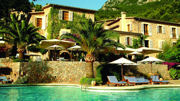 Mallorca's La Residencia Introduces a Sculptor in Residence - 04/29/11
Set in 32 acres of flourishing gardens, in the charming coastal and mountain village of Deià, Mallorca, few places can be any more inspiring than Orient-Express' La Residencia.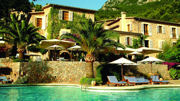 Mallorca's La Residencia Launches Sculpture Garden - 01/28/12
March 8th at La Residencia, Orient-Express' rustic manor house hotel in Deia, Mallorca, will see the inauguration of one of Spain's largest permanent sculpture gardens.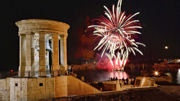 Malta Celebrates Springtime with Array of Festivals - 04/11/16
Malta, a Mediterranean archipelago with beautiful weather and scenic landscapes has earned a name for being a go-to destination to revel in local and international festivals.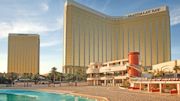 Mandalay Bay Hotel Las Vegas to Feature Carlos Santana - 02/24/12
Musician Carlos Santana will begin a two-year run of performances entitled "An Intimate Evening with Santana: Greatest Hits Live - Yesterday, Today & Tomorrow" - in the House of Blues at the Mandalay Bay Hotel in Las Vegas, beginning in May 2012.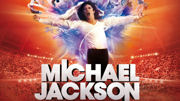 Mandalay Bay Las Vegas to Present Cirque du Soleil Michael Jackson Show - 04/30/11
A permanent Cirque du Soleil production celebrating the life of Michael Jackson has been confirmed at Mandalay Bay in Las Vegas. In addition, several other Jackson amenities are coming to the hotel.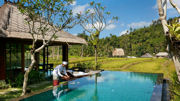 Mandapa, a Ritz-Carlton Reserve Honors Bali's Spiritual Traditions - 06/07/17
Nestled within the lush jungle of Ubud, a destination steeped with rich culture and tradition, Mandapa, a Ritz-Carlton Reserve, invites guests to discover the unique spiritual practices that lend to this region's unparalleled beauty.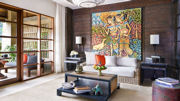 Mandapa, a Ritz-Carlton Reserve Launches Artist In-Residence - 07/06/17
Nestled amidst the Ayung River, Mandapa, a Ritz Carlton Reserve reinforces its commitment to the destination's unique artistic community with the announcement of its 'Artist In-Residence' experience.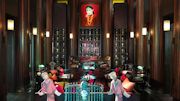 Mandarin Oriental, Bangkok Offers Nostalgic Jim Thompson Package - 12/19/12
In commemoration of the 45th anniversary of the disappearance of the world famous "Thai Silk King," Jim Thompson, Mandarin Oriental, Bangkok is launching a nostalgic Jim Thompson 45th Anniversary Package designed to reveal some of the secrets of the man who brought Thai silk to the world's attention.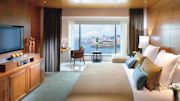 Mandarin Oriental, Hong Kong And Chloé Present A Unique Art Exhibition and Room Package - 06/16/14
With its commitment to the arts, Mandarin Oriental, Hong Kong is delighted to present a unique exhibition throughout the summer of artworks curated from Chloé's archive, to be displayed in the Clipper Lounge.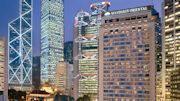 Mandarin Oriental, Hong Kong Introduces Art Exhibition & Package - 07/11/14
A Selection of Artwork from the Maison Chloé Complemented with Artistic Afternoon Tea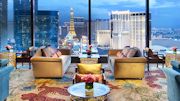 Mandarin Oriental, Las Vegas Celebrates Year of the Snake with Chinese New Year Offerings - 02/04/13
In celebration of Chinese New Year, triple Five-Star Mandarin Oriental, Las Vegas rings in the Year of the Water Snake with the following festive offerings, from February 8 – 11, 2013.
Mandarin Oriental, Miami Celebrates Art Basel Miami Beach 2013 - 11/19/13
Mandarin Oriental, Miami invites art lovers to experience contemporary Latin American art during a special exhibition presented in collaboration with ArtNexus, the iconic art publication for the Americas.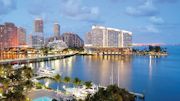 Mandarin Oriental, Miami Exhibits Contemporary Asian Art - 10/11/12
Guests of Mandarin Oriental, Miami have the opportunity to experience contemporary Asian art during a special exhibition titled, "Oriental Charm" on view in the hotel's modern, atrium lobby debuting at the prestigious Art Basel Miami Beach on Dec. 6, 2012.
Mandarin Oriental, New York Offers Exclusive Collection of Original Rodarte Fashion Sketches - 11/30/16
Mandarin Oriental, New York and award-winning designers Kate and Laura Mulleavy, founders of the luxury fashion label Rodarte, are excited to unveil a rare collection of original sketches drawn by Kate Mulleavy exclusively for the property.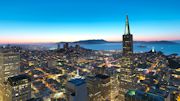 Mandarin Oriental, San Francisco Offers Terracotta Warriors Package - 02/13/13
Mandarin Oriental, San Francisco offers guests access to the prestigious new exhibition "China's Terracotta Warriors: The First Emperor's Legacy," on view at San Francisco's Asian Art Museum from February 22 through May 27, 2013.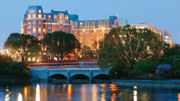 Mandarin Oriental, Washington D.C. Celebrates Cherry Blossom Centennial - 03/14/12
This year marks the centennial celebration of the original gift of 3,000 cherry trees from the city of Tokyo to the people of Washington, DC.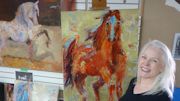 Mane Attraction at Sedona Arts Center - 04/20/15
All trails lead to the Sedona Arts Center in May for the Mane Attraction. This show will feature six award-winning artists who bring together their talents to showcase equine-themed art and other creations.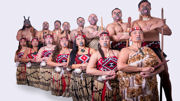 Maori Culture Living Exhibit to Visit Smithsonian - 07/05/17
Bringing the richness of New Zealand's culture stateside, the Tuku Iho | Living Legacy installation will open at the Smithsonian National Museum of Natural History in Washington D.C. from July 22-30.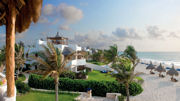 Maroma Resort and Spa Offers New Mexican Immersion Program - 11/14/11
A newly launched program, Maroma's Mexican Immersion, aims to incorporate as much of the local culture into relaxed daily resort life as possible.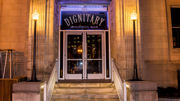 Marriott Marquis Ushers in the Spirit of Summer in Washington, DC - 07/01/16
For the second year, Marriott Marquis Washington, DC has opened its outdoor bar, The Patio at The Dignitary, on the corner of 9th Street NW and Massachusetts Ave. NW in downtown Washington, DC.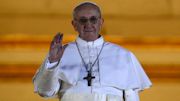 Meet Pope Francis with Italy Vacations' Six-Day Papal Package - 03/28/13
Catholics can join in the celebration of the newest bishop of Rome, Pope Francis, on the six-day / five-night "Meet Pope Francis" package from Perillo's ItalyVacations™.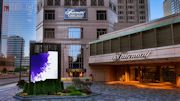 Membership to Chicago Architecture Foundation with Stay at Fairmont Chicago, Millennium Park - 10/08/15
Celebrate the anniversary of a world-renowned city with Fairmont Chicago, Millennium Park's Chicago Architecture Biennial Package.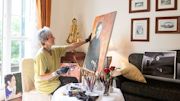 Metropole Hotel Opens a Window Into Hidden Hanoi - 08/07/13
After more than a century of refining tastes in the Vietnamese capital, the Sofitel Legend Metropole Hanoi is unveiling a new cultural itinerary for discerning holidaymakers in 2013.
MFA Boston to Display Leonard Lauder Vintage Postcard Collection - 05/30/12
The Museum of Fine Arts, Boston (MFA), will debut on October 24, 2012 "The Postcard Age: Selections from the Leonard A. Lauder Collection," the first general exploration of the postcard as an artistic medium at a major museum.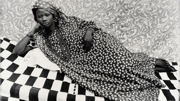 MFA Presents Global Patterns: Dress and Textiles in Africa - 03/22/11
More than any other artistic expression, dress and textile production in Africa demonstrates the continuous links of the Continent with the outside world.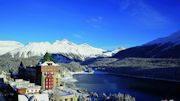 Michael Bolton to Perform at Badrutt's Palace Hotel, St. Moritz - 11/05/13
Pop singer Michael Bolton will perform live in-concert at Badrutt's Palace Hotel on December 27th, 2013, as part of the In Concert@Badrutt's Palace series.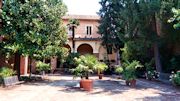 Michelangelo Screenwriting Takes Writers on an Italian Odyssey - 01/23/14
Michelangelo Screenwriting is an experiential travel retreat and writing program where screenwriters expand their creative capabilities against the backdrop of the Italian countryside.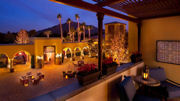 Montelucia Resort & Spa Heats Up the Summer with Concert Series - 05/25/11
This summer, Montelucia Resort & Spa is heating up Friday nights in Scottsdale with the return of its weekly summer concert series.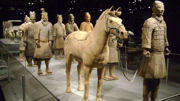 Montreal's Loews Hotel Vogue Offers China's Terracotta Army Package - 03/21/11
Loews Hôtel Vogue offers a Journey through Chinese History with "Warrior Emperor and China's Terracotta Army" Package. Exhibit at Montreal Museum of Fine Arts is just a 5-minute walk from the hotel.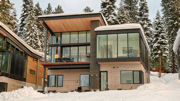 Mountainside at Northstar Introduces Artist in Residence - 02/06/17
Mountainside at Northstar, Lake Tahoe's premier ski-in, ski-out community, heads into winter with new amenities and programs for owners following a successful year of sales and completed residences.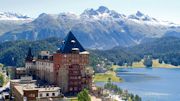 Mozart At Badrutt's - A New Music Festival - 07/31/14
The first ever Musikfestival Badrutt's Palace takes place September 5-7, 2014, introducing a program of pure Mozart compositions.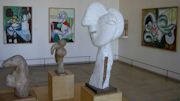 Musée Picasso Re-opens in Paris - 10/20/14
Two Parisian boutique sister hotels, Pavillon de la Reine and Hotel du Petit Moulin, are giving art lovers the chance to enjoy a 'Picasso's Paris' escape, new for autumn 2014, in celebration of the re-opening of the Musée Picasso Paris after a five year renovation on 25 October 2014.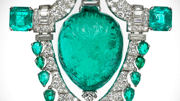 Museum of Fine Arts Boston to Open Jewelry Gallery - 06/23/11
Inaugural Exhibition Jewels, Gems, and Treasures: Ancient to Modern Will Feature Jewelry Spanning Four Millennia, Including Pieces Worn by Mary Todd Lincoln, Marjorie Merriweather Post, and Coco Chanel.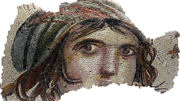 Museum of Roman Mosaics to Open in Turkey - 06/28/11
The Ministry of Culture and Tourism in Turkey is opening a new museum to display priceless mosaics dating back as far back as the 1st century BCE.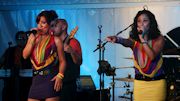 Music Lovers' Guide to the Caribbean - 06/13/14
Music is synonymous with the Caribbean, particularly reggae, ska and dancehall. If you're planning a trip to any of the islands there are plenty of opportunities to experience one of world's richest musical cultures, from reggae festivals to elegant jazz lounges.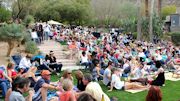 Music Series Returns with Sundays in Paradise at Sanctuary on Camelback Mountain - 02/03/14
Weekend blues be gone! Sanctuary on Camelback Mountain is once again turning Sunday into the best day of the week with the return of its award-winning music series, Sundays in Paradise.
Music Under the Stars: Erfurt's Romantic Cathedral Steps Summer Festival - 06/19/13
It's one of the world's most unusual stages. Climbing up from Erfurt's Domplatz (Cathedral Square) are 70 broad steps leading to the ancient Cathedral of St Mary and the Church of St Severus.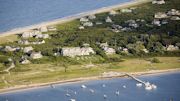 Nantucket Film Festival Returns this June - 04/10/12
The annual Nantucket Film Festival will take place on idyllic Nantucket Island June 20 – 24, and will feature an expanded lineup of films and programs.
Napa Valley Film Festival Announces Captivating Line-Up - 10/03/13
Napa Valley Film Festival (NVFF) returns November 13 – 17 and spans Napa Valley's four postcard perfect towns of Napa, Yountville, St. Helena and Calistoga, NVFF will feature 125 new independent films and Napa Valley's finest wine, food, and hospitality.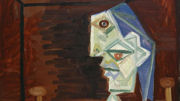 Never-Before-Seen Picasso Original at Bellagio Gallery of Fine Art - 07/21/15
Featuring an original portrait that has never been shown before in public, "Picasso: Creatures and Creativity" at Bellagio Gallery of Fine Art (BGFA) is now open.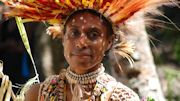 New Book Offers Unique View into the Culture of Papua New Guinea Villages - 10/03/13
Beautiful Tufi is a colorful coffee table book about the people, culture and life at Tufi, Papua New Guinea.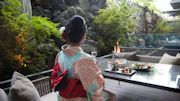 New Cultural Offerings at The Ritz-Carlton, Kyoto - 07/27/15
Highly acclaimed for being the only luxury resort in the cultural heart of Japan, The Ritz-Carlton, Kyoto is debuting a series of new offerings rich in Japanese culture, infusing old traditions with modern luxury and appealing to international travelers around the world.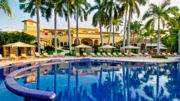 New Cultural Tour Offered by Mexico's Casa Velas - 09/08/15
A tour to San Sebastian del Oeste, founded in 1605 and once one of the gold and silver mining centers of Mexico, is a highlight of the new cultural package at Mexico's Casa Velas in Puerto Vallarta.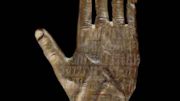 New Exhibit in Abu Dhabi, A History of the World in 100 Objects - 04/22/14
Leading up to the eagerly anticipated opening of Zayed National Museum in 2016, the Abu Dhabi Tourism & Culture Authority (TCA Abu Dhabi) in collaboration with the British Museum, opens A History of the World in 100 Objects – an exhibition that captures a history of the world through a vivid display of compelling objects.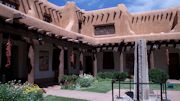 New Goya Exhibit Stops in Santa Fe: First And Only Time in U.S. - 11/11/13
The New Mexico Museum of Art in Santa Fe, New Mexico, is the only American venue for the exhibition Renaissance to Goya: Prints and Drawings from Spain that is literally rewriting the book on Spanish art.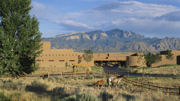 New Mexico Luxury Resort Provides Authentic Native American Experience - 06/04/11
Situated on more than 500 acres of Native American land on the Pueblo of Santa Ana, the Hyatt Regency Tamaya Resort & Spa offers a cultural and educational experience for travelers.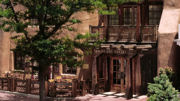 NEW Opera Package from Rosewood Inn of the Anasazi for Santa Fe Opera Season - 06/15/17
Rosewood Inn of the Anasazi, the luxury boutique hotel located in downtown Santa Fe, is now offering an Opera Package for the upcoming opera season.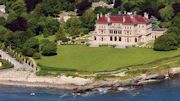 Newport Mansions Now Allowing Interior Photography - 02/04/16
The Preservation Society of Newport County will allow visitors to The Breakers, The Elms and Marble House to use their "smart phones" to take interior photographs of the houses starting Friday, February 12th, the first day of Newport Winter Festival.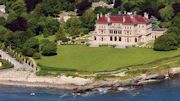 Newport Mansions Open for Season: New Tours, Special Exhibits Planned - 03/21/14
An updated audio tour at Marble House (1892), and Mandarin language audio translations at The Breakers (1895) and The Elms (1901) will be among the new offerings for visitors to the Newport Mansions this season.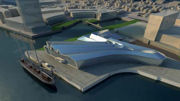 New Surprises in Store for Culture Vultures Across Scotland - 05/25/11
From major new museums to the return of iconic galleries, Scotland is at the center of a cultural revolution this year with by a surprising number of new offerings.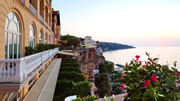 New Train Service Links Five-star Grand Hotel Excelsior Vittoria to Pompeii - 07/23/15
There is a brand-new exhibit in Pompeii that is being hosted through November 2, 2015, as well as new train access to Pompeii from Sorrento (available through October 15).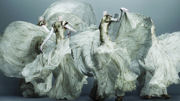 New York's Hotel Plaza Athenee Offers Alexander McQueen Package - 03/26/11
The Hôtel Plaza Athénée, New York, a luxurious independent boutique hotel located in the heart of Manhattan's Upper East Side, is celebrating Alexander McQueen: "Savage Beauty" at the Metropolitan Museum of Art with a "Savage Beauty Package" available May 4, 2011 – July 31, 2011.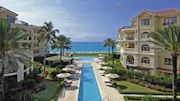 New York Times Best-selling Author, Lee Woodruff, to Host Book Retreat at The Somerset on Grace Bay, Turks & Caicos - 03/11/14
Retreat to one of the world's best beaches with a good book and the author of it, too. New York Times best-selling author Lee Woodruff will be hosting a two-day book retreat this spring at The Somerset on Grace Bay in Turks and Caicos.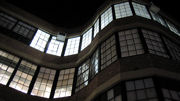 Night Vision at Metropolitan Museum Features 20th-Century Photography Made After Dark - 04/19/11
Night Vision: Photography After Dark, on view at The Metropolitan Museum of Art from April 26 through September 18, 2011, will feature photography of the 20th century inspired by the pleasure, danger, and allure of the night.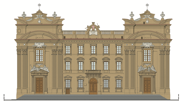 Opening in Florence: The Franco Zeffirelli International Centre for the Performing Arts - 07/06/17
On 1 September 2017 The Franco Zeffirelli International Centre for the Performing Arts will open to the public.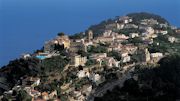 Orient-Express Hotels Introduces New Cultural Experiences in Italy - 05/03/13
Pack your designer sunglasses and this year's must have swimwear, as some of Italy's finest hotels have thrown open their doors for the summer season with a host of new cultural experiences.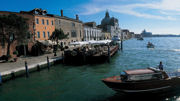 Orient-Express Trains & London's National Gallery Team Up for The Art of Travel - 03/05/11
Two of the top names in travel and art – Orient-Express and The National Gallery, London – have teamed up to combine their fascinating and far-reaching train journeys and extensive art expertise, respectively.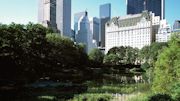 Oscar® Season Countdown Package Offered at New York's Plaza Hotel - 02/14/14
The 86th Academy Awards are almost here, and for movie buffs who haven't yet caught all of the nominated films, The Plaza Hotel is offering a 'Sunday Night Screening' package, kicking off on Sunday, February 16th and available every Sunday and Monday night leading up to the Oscars®.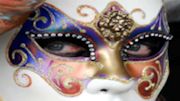 Outstanding Italia Offers Venice Carnival 2014 Package - 01/27/14
The grandest festival of them all - Venice's CARNEVALE – was born in 1162, and is heralded as one of Europe's greatest celebrations of art, food and culture.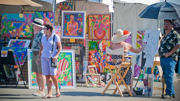 Paint and Prestige: The La Jolla Art & Wine Festival Celebrates 9 Years - 07/06/17
The free La Jolla Art & Wine Festival, Saturday October 7th and Sunday October 8th, marries the best parts of the chic coastal town of La Jolla for a weekend of fine art, delectable wines, craft beers, scrumptious food, and live music.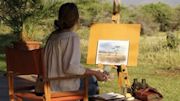 Paintbrush in the Bush: Kenya's Art Safari - 05/02/14
The colors, vistas and landscape of Kenya's Samburu region bring you to a standstill. Sometimes a camera just can't capture what the eyes see.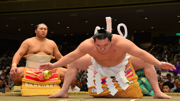 Palace Hotel Tokyo Offers Palatial Pursuits: New Sumo and Kabuki Events - 06/11/15
Palace Hotel Tokyo is rolling out the mat and pulling back the curtain on up close and personal experiences with sumo wrestlers and Kabuki performance artists this summer.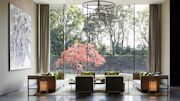 Palace Hotel Tokyo Promotes Artistic Discovery with Tailored Tours - 05/01/14
Bespoke excursions led by Japan's leading art experts are the backbone of a new three-night stay package called Transcendent Tokyo, offered by one of the city's most distinguished hotels.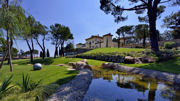 Palazzo di Varignana Resort & Spa, Bologna Hosts 3rd Annual Classical Music Fest, July 8-16 - 05/26/16
Summer is an ideal time to visit the often overlooked Emilian-Romagna region of Italy, when the countryside is in bloom with beauty, gastronomy and culture to spare.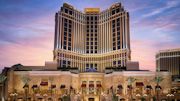 Palazzo Las Vegas to Host America's Got Talent - 02/15/13
"America's Got Talent Live in Las Vegas" is returning to the Palazzo Theatre at the Palazzo Las Vegas beginning Feb. 25.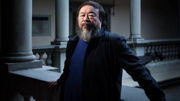 Palazzo Strozzi in Florence to Present Ai Weiwei retrospective - 09/21/16
This autumn, Palazzo Strozzi in Florence will present Italy's first major retrospective dedicated to Ai Weiwei, one of the world's most celebrated and influential contemporary artists, curated by Arturo Galansino, Director General of the Fondazione Palazzo Strozzi.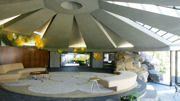 Palm Springs Modern Architecture is Haute - 06/11/11
Palm Springs has one of the largest concentrations of mid-century modern architecture in the country.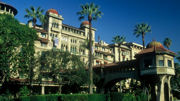 Pasadena Offers Travelers Historical Sites, Museums & Cultural Venues - 05/13/11
Pasadena captures the essence of beauty and style with its historic architecture, world-class art museums, acres of botanical gardens, landmark theaters and three distinct districts offering an eclectic collection of dining, shopping and entertainment.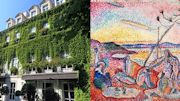 Pavillon de la Reine Paris Offers Marvel at Matisse Package - 03/14/12
Pavillon de la Reine, an ivy-clad boutique hotel is offering guests the perfect Parisian package, including tickets to the Henri Matisse exhibit at the Centre Pompidou, a short walk away.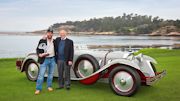 Pebble Beach Resorts Presents Live Insider's Access to the 2013 Pebble Beach Concours d'Elegance - 08/16/13
Since 1950, Pebble Beach Resorts has hosted the annual Pebble Beach Concours d'Elegance, the greatest exhibition of collector automobiles and motorcycles in the world.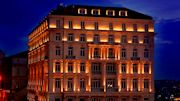 Pera Palace Hotel, Jumeirah Offers Orient Express Experience - 07/12/13
From September 6th - 8th 2013, the elegant Pera Palace Hotel, Jumeirah will give guests the opportunity to embrace its history with a new 'Orient Express Experience' weekend package.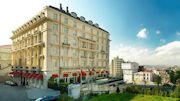 Pera Palace Hotel Jumeirah presents ART International Istanbul package - 08/06/13
Pera Palace Hotel Jumeirah, the historic hotel which first opened its doors in 1895, has announced a new 'ART International Package' to celebrate the launch of the premier art fair in the region.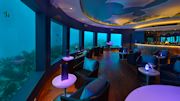 Per AQUUM Features World's First Underwater Resort-based Art Exhibition - 09/27/13
World's first underwater spa, world's first underwater lounge and now, the world's first underwater resort-based art exhibition.
PGA National Resort & Spa to Host 'Tony n' Tina's Wedding' - 01/09/13
PGA National Resort & Spa – South Florida's premier golf, spa and vacation destination – announces the off-Broadway production and dinner show of "Tony n' Tina's Wedding" will be appearing at its new scenic Lakeside Lawn wedding venue on Jan. 20 at 5 p.m.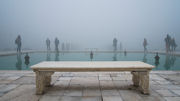 Photographer Oliver Curtis turns his back on the world's most photographed monuments - 08/18/16
On visiting the Pyramids of Giza in Cairo in 2012, Oliver Curtis turned away and looked back in the direction he had come from. What he saw fascinated him so much that he has since made a point of turning his back on some of world's most photographed monuments and historic sites, looking at their counter-views and forgotten faces.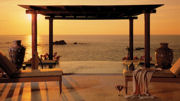 Photography Adventure Offered at Four Seasons Resort Punta Mita - 08/02/16
Four Seasons Resort Punta Mita will welcome photographers of all skill levels to the picturesque landscape of the Riviera Nayarit October 31 – November 4.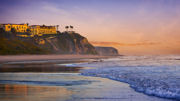 Picasso Exhibit at The Ritz-Carlton, Laguna Niguel - 06/20/17
The Ritz-Carlton, Laguna Niguel provides a unique and rare opportunity for guests staying on The Ritz-Carlton Club Level to experience an exhibit featuring the works of Pablo Picasso.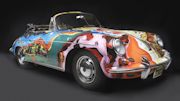 Porsche by Design at the North Carolina Museum of Art in Raleigh - 09/29/13
The North Carolina Museum of Art in Raleigh is preparing an exhibition, Porsche by Design: Seducing Speed, exploring the history and development of the marque from the 1930s to the present day.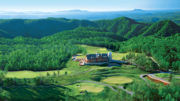 Primland Announces Crooked Road Kick-Off Music Festival, September 15-17 - 08/31/17
Primland announces its official membership as an Affiliated Venue of The Crooked Road, Virginia's Heritage Music Trail.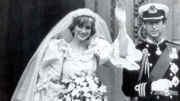 Princess Diana Exhibition at the Mall of America - 01/05/12
The Mall of America in Bloomington, Minnesota will host a large exhibition showcasing Princess Diana from February 4 to June 10, 2012.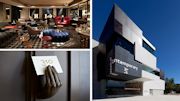 QT Sydney Partners with Museum of Contemporary Art - 03/24/14
With a strong focus on art and design, QT Sydney has already redefined the role art can play within hotels and is now taking its commitment one step further by partnering with the Australian Museum of Contemporary Art (MCA).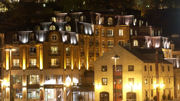 Quebec's Auberge Saint-Antoine Offers Madonna Fans Weekend to Remember - 04/25/12
Auberge Saint-Antoine, Quebec City's premier boutique hotel, is offering a Madonna concert package.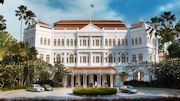 Raffles Hotels & Resorts Celebrates the Arts - 05/07/13
There are many hotels decorated with art – but this is not necessarily the same thing as a hotel with authentic art associations.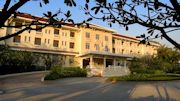 Raffles Hotels & Resorts Journey Through Khmer Culture - 03/05/13
Incredible experiences await in Raffles Hotels & Resorts inspirational new trip entitled A Journey Through Khmer Culture.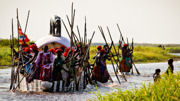 Rare Opportunity to Witness The Kuomboka Festival, Zambia - 03/24/17
The spectacular Kuomboka Festival occurs on Zambia's Liuwa Plains when the Lozi people escape rising floodwaters in a colorful ceremonial procession.
Regent Bal Harbour Gets Contemporary Art Collection - 12/06/08
Joan Warren-Grady, art advisor to luxury hotels worldwide, completes remarkable art collection for Regent Bal Harbour. Joan Warren-Grady Art Advisory has now curated contemporary art collections for more than 200 hotel clients internationally from New York to Dubai, Miami to Tokyo, Atlanta to Cairo, and has curated collections for seven top hotels in Florida alone.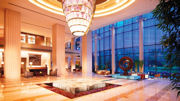 Regent Hotels in Beijing & Taipei Offer Chinese Cultural Packages - 06/06/11
The Regent Beijing and the Regent Taipei are inviting travelers to experience Chinese culture in two of Asia's most historic destinations.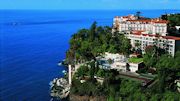 Reid's Palace to Host the Inaugural Madeira Film Festival - 04/11/12
This May the beautiful sub-tropical island of Madeira will join the ranks of Cannes, Berlin and Venice as the island plays host to its very first film festival.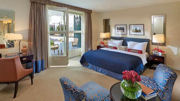 Re-Live Favorite Film Moments with a Movielicious Getaway to Prague - 08/03/15
Mandarin Oriental, Prague's new movie-themed accommodation package gives guests an opportunity to experience Prague, the top international film location.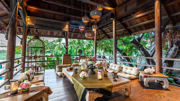 Remote Lands Offers Contemporary Art Journey Through Asia with The Peninsula Hotels - 08/04/16
Remote Lands, the world's leading ultra-luxe Asia travel designer, has teamed up with luxury hotel brand The Peninsula Hotels to offer guests an unforgettable journey into Asia's contemporary art capitals from March 1-15, 2017.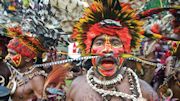 Remote Lands Unveils Web's Largest List of Asia Festivals & Events - 05/08/14
Remote Lands, the world's leading ultra-luxe Asia travel designer, expanded its portfolio of travel experiences this week by launching a huge collection of festivals and events from across the Asia region.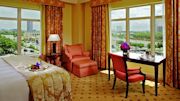 Ritz-Carlton, Dallas Offers Suite Stay Including Bocelli Tix - 11/12/12
The Ritz-Carlton, Dallas has announced a rare one-night luxury package which includes Deluxe Suite accommodations at the hotel and premium in-suite seats for the November 30 performance of Andrea Bocelli at American Airlines Center.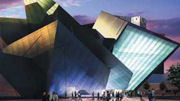 Ritz-Carlton, Denver launches package with VIP tickets to STAR WARS AND THE POWER OF COSTUME at The Denver Art Museum - 11/04/16
The Ritz-Carlton, Denver, located in the heart of the booming Mile High City is thrilled to launch its newest overnight offer paying homage to the legendary films loved by fans of all ages.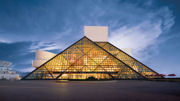 Rock and Roll Hall of Fame & Museum Presents Women Who Rock Exhibit - 03/04/11
The Rock and Roll Hall of Fame and Museum will open a ground-breaking and provocative new exhibit that will illustrate the important roles women have played in rock and roll, from its inception through today.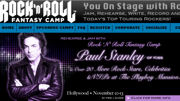 Rock 'n' Roll Fantasy Camp, the Ultimate Travel Destination - 06/20/11
It's a double fantasy and the ultimate travel destination as Rock 'n' Roll Fantasy Camp, the ultimate music-making experience that brings people together with their inner rock star, is back with two new star-studded destination camps.
Rome Cavalieri Launches Exclusive Cultural Experiences - 07/21/11
12 Bespoke Tours have been created for Rome Cavalieri guests, offering Private Art Historians, Access to Private Palazzos, Hidden Sights and more...
Rome Cavalieri Offers Karl Lagerfeld Photography Exhibit Package - 03/04/11
Rome Cavalieri, The Waldorf Astoria Collection has launched an exclusive package in honor of the Chiostro del Bramante's latest photography exhibition, "Karl Lagerfeld: Working Path."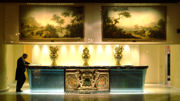 Rome Cavalieri Unveils Six New Tiepolo Frescoes in Ballroom - 02/17/11
The Rome Cavalieri, The Waldorf Astoria Collection added six new large fresco paintings by Gian Domenico Tiepolo, son of artist Giambattista Tiepolo, to its grand ballroom, Salone dei Cavalieri.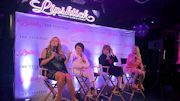 Roseanne Barr Joins The Venetian's LIPSHTICK Female Comedy Series - 08/06/14
After launching LIPSHTICK – THE PERFECT SHADE OF STAND-UP to a sold-out crowd earlier this month, The Venetian continues its successful comedy series by welcoming its newest headliner, Roseanne Barr, to the lineup, Nov. 7th and 8th.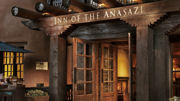 Rosewood Inn of the Anasazi Introduces Opera Concierge - 07/14/16
To coincide with the milestone 60th season of the Santa Fe Opera, Rosewood Inn of the Anasazi, Santa Fe's most luxurious boutique hotel, creates the new role of Opera Concierge and launches special menus and experiences that make the opera season truly memorable.
Rosewood San Miguel Appoints First-Ever Art Concierge - 03/07/17
Rosewood San Miguel de Allende, the luxury hotel nestled in an enchanting artists' village north of Mexico City, has appointed Alexandra Long as the hotel's first-ever Art Concierge.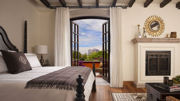 Rosewood San Miguel de Allende Introduces New Inspirational Art Amenity - 09/22/15
Rosewood San Miguel de Allende, Mexico's preeminent luxury boutique hotel located in the charming and historic artists' village of San Miguel de Allende, has introduced a new Inspirational Art Amenity.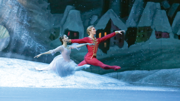 Russian Ballet Stars to Take Center Stage on Silversea's Silver Spirit - 07/16/15
Ultra-luxury Silversea Cruises will welcome Daria Khokhlova and Artemy Belyakov, ballet solo performers of the State Academic Bolshoi Theater of Russia, for an exclusive engagement aboard Silver Spirit's August 19 Mediterranean cruise, sailing roundtrip from Istanbul.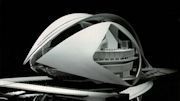 Russia's State Hermitage Museum to Exhibit Santiago Calatrava - 04/26/12
On Wednesday, June 27th, artistic icon, Santiago Calatrava will become the first contemporary architect to have a retrospective exhibition at the world-renowned State Hermitage Museum in St. Petersburg, Russia.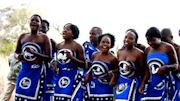 Sabi Sabi Private Game Reserve Offers Community Visits - 04/30/13
Sabi Sabi Private Game Reserve now offers the Shangaan Clan Tour, an opportunity to explore the folklore and traditions of the local tribe from where the majority of Sabi Sabi's employees hail.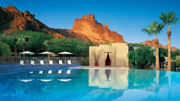 Sanctuary on Camelback Mountain Unveils Artist in Residence Series - 02/16/12
A new masterpiece in the making, Sanctuary on Camelback Mountain announces plans for an ongoing "Artists in Residence" series, launching March 1, 2012.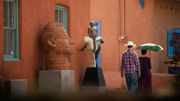 Santa Fe Announces New Museum Exhibits For Spring - 03/15/16
Santa Fe is one of the world's largest and most diverse art hubs. This spring the city's renowned museums are elevating the experience with a slate of special exhibits.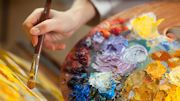 Santa Fe Arts Festival Connects Visitors with Artists and Experts - 10/02/13
One of the world's largest art hubs, Santa Fe, New Mexico is elevating the art experience through the Santa Fe Arts Festival, which features a series of interactive events that not only celebrate art, but are designed to educate and engage.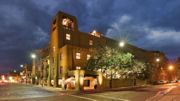 Santa Fe's La Fonda Celebrates Georgia O'Keeffe Birthday with Special Package - 10/22/15
Just in time for the November 15th birthday of one of Santa Fe's most beloved artists, Georgia O'Keeffe, La Fonda on the Plaza is offering a special "Fall of Modernism" hotel package.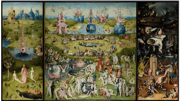 Santa Fe to Display Spain's Masterpiece Paintings From Museo Del Prado - 02/27/17
From May through October of 2017, Cathedral Park in Santa Fe will host a didactic exhibition, The Prado in Santa Fe, featuring 93 full-scale reproductions organized by the Museo Nacional del Prado of Spain – The Prado Museum in Madrid, Spain.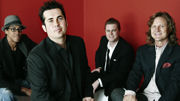 Scottsdale's Hotel Valley Ho Announces Summer Happenings - 03/04/11
This summer, Hotel Valley Ho is starting live music at OH Pool even earlier. March through October, pool goers can enjoy tunes from Elvis Before Noon and DJ P-Body, plus specials from different beverage sponsors. The pool is only open to registered hotel guests.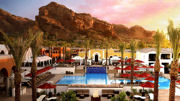 Scottsdale's Montelucia Resort & Spa Announces Outdoor Film Series - 03/14/11
Sunset Cinema, European-Inspired Outdoor Film Series, will run March 27 – June 26.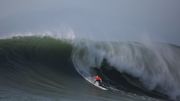 Screening of Surfing Movie 'Chasing Mavericks' at The Ritz-Carlton, Half Moon Bay - 08/14/13
Pro-surfer and Santa Cruz native Adam Replogle will host a complimentary screening of Chasing Mavericks at The Ritz-Carlton, Half Moon Bay on Saturday, August 31.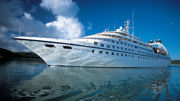 Seabourn Art Collection Reflects Variety, Quality, Refined Taste - 05/24/11
Seabourn built its outstanding reputation on the basis of its intimate, all-suite ships.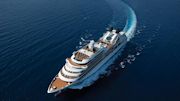 Seabourn Joins UNESCO in New Alliance for World Heritage Sites - 06/16/14
Ultra-luxury, small-ship cruise line Seabourn, has signed an agreement with the United Nations Educational, Scientific and Cultural Organization (UNESCO) in a unique partnership to help protect World Heritage.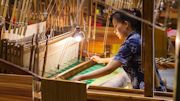 Secrets in Silk Masterclass at The St. Regis Chendgu - 04/14/15
Visitors to Chengdu will find a city steeped in history yet alight with change. The St. Regis Chengdu, which opened last Autumn 2014, offers guests an intriguing insider experience featuring Shu Brocade, one of China's most ancient traditions, with the Weave in Style – Shu Brocade Aficionado package.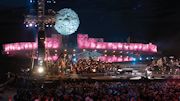 See Andrea Bocelli in Concert in his Hometown - 06/05/14
Live the unforgettable experience of attending the concert of the world's greatest Tenor, in the exceptional setting of Teatro del Silenzio, surrounded by the Tuscan countryside.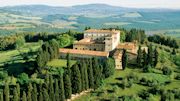 See Andrea Bocelli Live in Tuscany with Hotel Castello di Casole - 04/29/13
Hotel Castello di Casole is offering a dream travel package this July to see famous tenor Andrea Bocelli.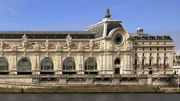 See Paris Through the Eyes of Impressionist Artists - 07/16/11
Explore Paris and surrounding villages via the lens Of Renoir, Manet, Monet, Degas and others.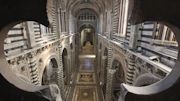 Select Italy Offers Exclusive Small Group Tour of the Siena Cathedral - 06/21/13
Select Italy is offering a small group tour of the legendary Siena Cathedral. Numerous areas of this incredible structure are now available to the public after over 700 years of mystery.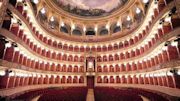 Select Italy Offers Tickets to Experience Opera in the Most Famed Italian Theaters - 09/24/14
Select Italy is a one-stop-shop for accommodations, vacation packages, guided tours, transportation services, museum and opera tickets -- including those to the most exclusive venues where to experience operas in Italy.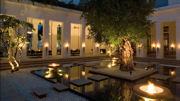 Set-Jetting with the Little Golden Man - 02/02/12
The Academy Award nominations have officially been announced and we're all counting down the moments till the big day. In the meantime, we scooped up seven nomination-worthy spots, so join us on a whirlwind tour of film locations and discover some of the awesome resorts that call them home.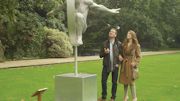 Shakespeare's 450th Anniversary Celebration at Jumeirah Carlton Tower - 02/11/14
In celebration of the birth of Britain's national poet William Shakespeare, luxury London hotel Jumeirah Carlton Tower is offering a unique experience to mark Shakespeare's anniversary; the Midsummer Night's Dream experience.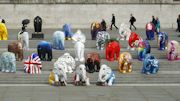 Shangri-La Commissions Artwork in Support of Elephant Parade Hong Kong 2014 - 07/11/14
In support of the Asian Elephant Foundation, Shangri-La Hotels and Resorts has commissioned acclaimed Hong Kong-based contemporary artist Man Fung-Yi to craft a life-sized infant elephant statue for Hong Kong's Elephant Parade.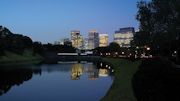 Shangri-La Hotel Offers Explore Tokyo in Style Package - 01/09/13
Shangri-La Hotel, Tokyo has launched the "Explore Tokyo in Style' accommodation package, offering guests the opportunity to experience private chauffeur-driven tours of the city in the hotel's limousine.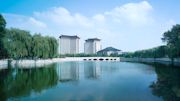 Shangri-La Hotel, Qufu Offers Confucius Cultural Packages - 02/19/14
Located in the home town of Confucius, Shangri-La Hotel, Qufu has launched two Cultural Journey packages designed to offer an in-depth exploration of Confucius heritage.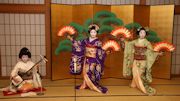 Shangri-La Hotel, Tokyo Offers Enchanting Japan Excursions - 10/02/12
To celebrate the October 2012 completion of Tokyo Station's renovation, Shangri-La Hotel, Tokyo announces a range of "Enchanting Excursions" for guests wishing to explore Japan.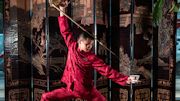 Shangri-La Vancouver Celebrates Chinese New Year By Welcoming Kung Fu Tea Master - 02/10/15
Shangri-La Hotel, Vancouver is ready to ring in the Year of the Goat with an exciting addition to its team. The hotel is thrilled to welcome Che Huadong, tea master and trained expert in the arts of Kung Fu Tea and Chinese Face Changing Opera.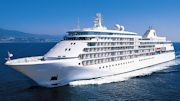 Silversea Cruises Offers Exciting Australian Open Package - 07/11/13
Ultra-luxury Silversea Cruises is offering an optional pre-cruise "2014 Australian Open" land package for tennis enthusiasts sailing on Silver Shadow's January 19, 2014 voyage.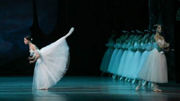 Silversea Reveals Inspiring Enrichment Opportunities on 2017 Voyages - 06/15/17
Opera and ballet fans, food and wine connoisseurs, bridge players, wellness enthusiasts and lifelong learners will appreciate indulging their passions with Silversea's exciting onboard enrichment program in 2017.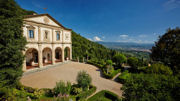 Skip The Museum: Artwork Abounds at Belmond Hotels - 04/11/16
At Belmond properties across the globe, artwork has become part of the identity of each hotel. In honor of World Art Day on April 15, Belmond invites guests to experience the ethereal beauty of the unique pieces of artwork found across the collection, all of which are steeped in local history.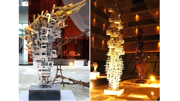 'Sky Mansions' Grace The Opposite House, Beijing - 01/23/17
The Opposite House presents "Sky Mansions" by Ding Hao. A graduate of Central Academy of Fine Arts, Ding Hao has gained numerous national recognitions. "Sky Mansions" may be viewed at the hotel's Atrium from now to the end of March 2017.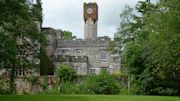 Sleep in a Castle Previously Owned by Henry VIII & Queen Elizabeth I - 07/24/12
Experience Ruthin Castle, a magical, medieval Royal Welsh gem. Nestled in stunning parkland, privately owned Ruthin Castle is a royal Welsh gem of historical intrigue.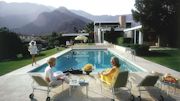 Slim Aarons Exhibition Pays Tribute to the French Riviera - 04/30/14
Beginning May 9, the Oetker Collection's two legendary French Riviera properties, Hotel du Cap-Eden-Roc in Antibes and Château Saint-Martin & Spa in Vence, will collaborate with the Getty Images Gallery in London to display renowned photographer Slim Aarons' original "Slim's Riviera" photography exhibit for the entire 2014 season.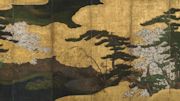 Smithsonian's Museums of Asian Art Celebrate the 2015 Cherry Blossom Festival - 02/18/15
Highlights Include Free Daylong Event March 28, New Commemorative Book and Japanese Art Exhibitions.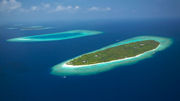 Soneva Fushi to Welcome Renowned British Glass Artist - 07/25/16
Soneva Fushi, the standard bearer for barefoot luxury hideaways in the Maldives, will welcome renowned British artist Clifford Rainey from August 2-20, 2016, as part of Soneva's global Featured Artist program.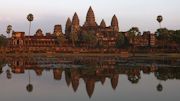 Soneva Kiri Luxury Thai Resort Connects Guests to Wonders of Cambodia's Angkor Wat - 10/27/14
Soneva Kiri, the Thai award-winning resort and standard-setter for Intelligent Luxury, will launch a twice weekly flight by private plane to Siem Reap in Cambodia, home to the captivating world heritage wonders of Angkor Wat. The service will commence on Sunday 16th November 2014.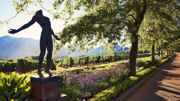 South Africa: Discover the Unexpected Art Scene in the Stellenbosch Winelands - 07/03/17
Looking for an artsy escape? With the imminent opening of Zeitz MOCAA museum in September 2017, South Africa's Cape Town region is fast becoming the leading art destination on the African continent.
Spend St. Patrick's Day in Dublin at The Merrion - 02/12/14
Every year, on 17th March, Ireland turns green for St Patrick's Day. Nowhere more so than in Dublin – and at The Merrion Hotel.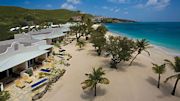 Spice Island Beach Resort Hosts International Music Stars For Luxurious Grenada Escape - 09/02/14
Grenada's world-renowned luxury hideaway, Spice Island Beach Resort, recently had the honor of hosting some of the biggest stars in international music including Julio Ingelsias Jr., Damien Sargue and Nuno Resende of the group Latin Lovers and Russian singers Phillipp Kirorov and Stanislav Mikhaylov, accompanied by his wife, Inna.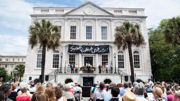 Spoleto Festival USA Announces 2016 Season - 01/04/16
Festival General Director Nigel Redden has announced the program for the 40th annual Spoleto Festival USA, taking place May 27 through June 12, 2016 in Charleston, South Carolina.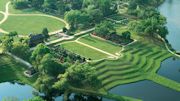 Spring Flower Festivals Across America - 02/03/14
From the daffodils of Rhode Island to the camellias of South Carolina, spring ushers in a colorful medley of garden events, tours and festivals to celebrate the season.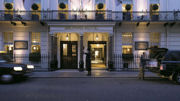 Stay at London's Brown's Hotel and Visit Rubens and His Legacy - 01/12/15
From 24 January until 10 April 2015, Rocco Forte's Brown's Hotel is partnering with the Royal Academy of Arts and the first major exhibition in the UK to examine Rubens' influence on art history.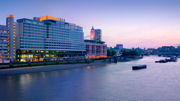 Stay in an Official Installation at Lumiere London - 01/15/18
With Lumiere London's spectacular light festival returning to the capital this January, Mondrian London is providing guests the chance to spend a night in one of the official installations with its Lumiere London package; or enjoy a special Lumiere edition of its Spa Social evenings in agua Spa.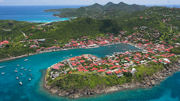 St. Barts Excites Visitors with 2017 Entertainment Lineup - 12/15/16
Renowned for being one of the Caribbean's most varied and upscale islands, St. Barts continues to thrive as a tropical haven for its array of remarkable entertainment and top-of-the-line hospitality.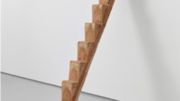 St. Bart's Gallery Opening Features Donald Judd and Richard Nonas - 11/20/14
Fergus McCaffrey announces the inaugural exhibition at its new location on the Caribbean island of St. Barthélemy. The show features a juxtaposition of works by Donald Judd (1928-94) and Richard Nonas (b. 1936).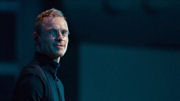 Steve Jobs Movie to Close Los Cabos International Film Festival - 10/07/15
Los Cabos International Film Festival has announced Steve Jobs for its fourth edition closing night, the most recent and acclaimed film of the British director, Danny Boyle (Slumdog Millionaire, Trainspotting, 127 Hours) whose Mexican Premier will take place November 14th as part of the festival's 2015 Galas Program.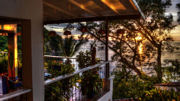 St. Lucia's Anse Chastanet to Host Advanced Photography Workshop - 04/25/17
One of the world's most accomplished photographers is hosting a master class at Anse Chastanet Resort in St. Lucia for National Geographic Expeditions this year.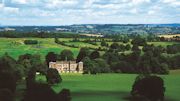 Ston Easton Park to Host Ballet in the Park this Summer - 04/29/13
Ston Easton Park will be hosting "Ballet in the Park" on Friday 19th and Saturday 20th July 2013 in association with The Covent Garden Dance Company.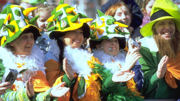 St. Patrick's Day at Dublin's Merrion Hotel - 02/02/16
There is nothing quite like spending St. Patrick's Day in Ireland -- the homeland of St. Patrick.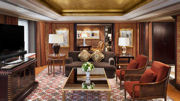 St. Regis Beijing Launches A Guided Tour of Beijing's Contemporary Art Scene with Tom Pattinson - 08/04/15
The St. Regis Beijing has launched an exclusive St. Regis Aficionado art tour of the ancient city for guests with renowned British art expert and Beijing resident Tom Pattinson.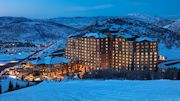 St. Regis Deer Valley & Bentley Motors Partner for Sundance Film Festival - 01/18/13
The St. Regis Deer Valley announces a partnership with Bentley Motors during the 2013 Sundance International Film festival, giving guests exclusive access to drive three signature Bentley models: Continental GT Speed, Continental GT V8 and Continental GT V8 Convertible.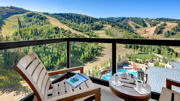 St. Regis Deer Valley Launches VIP Packages for Summer Concert Series - 06/27/16
The St. Regis Deer Valley has created two new packages in conjunction with Park City's famed Big Stars, Bright Nights Summer Concert Series.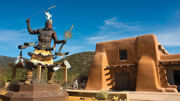 Summer Of Color in Santa Fe, New Mexico - 06/25/15
The inaugural Summer Of Color is underway in Santa Fe, a visionary collaboration of the city's museums, galleries and art districts that also includes hotels and restaurants united around the legendary vibrancy of The City Different color palette.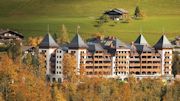 Swiss Alps Are Alive with the Sound of Music This Summer at The Alpina Gstaad - 07/10/14
This summer, the "hills" around a small Alpine village in the Bernese Oberland will be filled with the sound of music thanks to the annual Menuhin Festival Gstaad.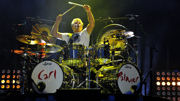 Talking Stick Resort to Present Carl Palmer's ELP Legacy: Celebrating The Music of Emerson Lake & Palmer - 11/17/15
Carl Palmer's ELP Legacy: Celebrating The Music of Emerson Lake & Palmer is heading to Talking Stick Resort for the final leg of the 2015 Rhythm Light Tour.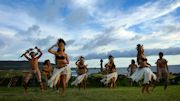 Tapati Rapa Nui 2015, The Biggest Celebration on Easter Island - 12/01/14
The Tapati Rapa Nui was created in 1968 with the aim of promoting the Rapa Nui culture and creating a sense of belonging that is transferred from generation to generation.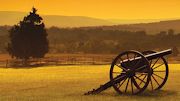 Tauck & Filmmaker Ken Burns Present Civil War Event in Washington DC - 02/29/12
After selling out its inaugural Washington, DC-based Civil War event in just 10 days last year, Tauck has announced that it is repeating the event this spring and adding a second date in the fall.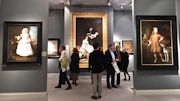 TEFAF Maastricht 2015, Where the Rembrandts, Van Goghs and Picassos are Not Just to Look at But to Buy - 05/21/15
Most travelers to the Netherlands are familiar with Amsterdam, Rotterdam and the Hague. Travel more widely and discover the Holland that locals know and love. Almost on the Belgium border, Maastricht is where people who live in fast-paced Amsterdam come to relax.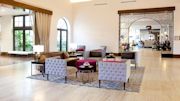 The Alfond Inn Orlando Celebrates Philanthropy & Art on its First Anniversary - 08/18/14
There is reason for celebration this week, as The Alfond Inn marks the anniversary of its opening one year ago in Winter Park, the historic town outside of Orlando.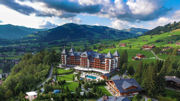 The Alpina Gstaad Offers Classical Music Festival Package in the Swiss Alps - 07/19/17
Classical music lovers should head for the hills. From now through September 2, the "hills" around a small Swiss Alpine village in the Bernese Oberland will be filled with the sound of music thanks to the 61st edition of the Gstaad Menuhin Festival.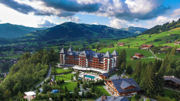 The Alpina Gstaad Offers New Package to Art Basel - 05/19/17
This summer The Alpina Gstaad is offering its guests a wealth of options: hikes up nearby mountains, gondola rides to Glacier 3000 or to Horneggli in Schönried, pampering treatments in its Six Senses Spa, dips in the pool, lunches at the resort's two Michelin-starred restaurants and workshops focused on art and stress management.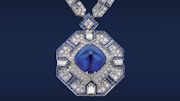 The Art of Bulgari at the de Young Museum in San Francisco - 05/13/13
The Art of Bulgari: La Dolce Vita & Beyond, 1950 – 1990 will be on display at the de Young Museum from September 21, 2013 through February 17, 2014.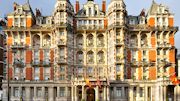 The Art of Luxury at Mandarin Oriental Hyde Park - 12/17/15
Capitalizing on its position in London's cultural district, Mandarin Oriental Hyde Park, London has announced an exclusive partnership with The Royal Academy of Arts for the launch of their new art exhibition, Painting Modern Garden: Monet to Matisse, open from Jan. 30 to April 20, 2016.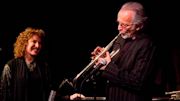 The Carlyle to Feature Grammy Winners Herb Alpert & Lani Hall - 01/22/13
The Carlyle, A Rosewood Hotel welcomes back, by popular demand, the multi Grammy Award-winning duo Herb Alpert & Lani Hall to the Café Carlyle for their repeat engagement at the iconic New York venue beginning Tuesday, March 5 and playing through Saturday, March 16.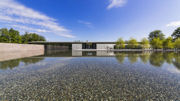 The Clark Art Institute Brings Masterpieces from Spain's Prado Museum to U.S. - 01/20/16
In summer 2016 the Clark Art Institute is the exclusive venue for Splendor, Myth, and Vision: Nudes from the Prado.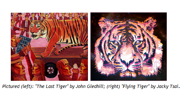 The Club at Hotel Cafe Royal London to Unveil Tiger-Inspired Art Exhibition - 07/22/15
The Club at Café Royal, the private club for members and suite guests at London's luxurious Hotel Café Royal, will unveil "Be Inspired," a major tiger-inspired art exhibition on view from September 22-October 1, 2015, to raise awareness of, and benefit, Save Wild Tigers' global conservation efforts.
The Coolest Venice Carnival Experience is at PalazzinaG - 02/03/14
Three unforgettable nights of sexy chic atmosphere and dancing till dawn, starting with "The Animals", a Saturday-night party on 22 February, continuing on Thursday 27 with the sensuality of the Red Passion evening, and ending on Friday 28 with the 1001 Nights flavor of Saor d'Oriente.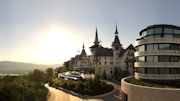 The Dolder Grand Celebrates 9th Zurich Film Festival - 09/24/13
Starting September 26, the Annual Film Festival in Zurich will bring celebrities and glamour to the Dolder Grand.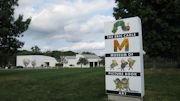 The Eric Carle Museum of Picture Book Art Announces 10th Anniversary Celebration - 02/28/12
In November 2012, The Eric Carle Museum of Picture Book Art in Amherst, Massachusetts, will kick off its 10th anniversary with a year of special events, including parties, exhibitions, festivals, professional workshops, and family activities.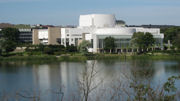 The Finnish National Opera Presents New Ballet and Phantom of the Opera - 09/25/15
In autumn 2015, the Finnish National Opera presents the premieres of The Little Mermaid, a new ballet for the whole family by Kenneth Greve, and of an original production of the world's most popular musical, Phantom of the Opera.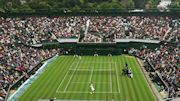 The Grandeur of Wimbledon - 06/11/13
Few sporting events transcend the actual athletic competition itself. Those that do - such as the Olympics, the Super Bowl and the Tour de France - are forever embedded into the popular culture. Wimbledon, the Grand Lady of tennis's four Grand Slams, holds its rightful place among these iconic attractions.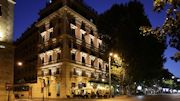 The Great Beauty at the Regina Hotel Baglioni Rome - 03/20/14
It will be definitely an unforgettable experience for all Roman Guests staying at the Regina Hotel Baglioni, on the world renowned Via Veneto.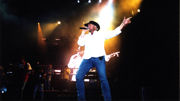 The Greenbrier Announces Summer Concert Lineup - 02/10/12
The Greenbrier announces Concert Lineup for the 2012 Greenbrier Classic, July 4th weekend: Toby Keith, Rod Stewart, Lionel Richie, and Bon Jovi.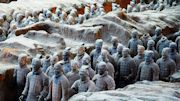 The Home of Terracotta Warriors Welcomes Angsana Xi'an Lintong - 07/31/14
Gaze into the eyes of a Terracotta Warrior, open a gateway into a lost world and unearth a mystery thousands of years in the making.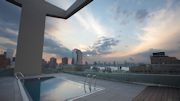 The James Hotels Offer Art Packages - 06/04/13
Two exciting art packages are being featured at The James Hotel Chicago, New York and Miami locations.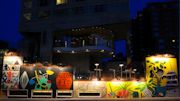 The James New York Debuts New Public Art Installation - 02/12/15
The James New York, a sophisticated, artistically approachable hotel in Manhattan, announces the unveiling of a new public art installation created in partnership with Grey Area.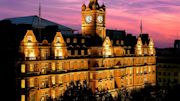 The Landmark London hosts Annual Opera Gala Dinner - 08/19/14
Following the continued success of the Opera Gala Dinner at The Landmark London, the luxurious five-star hotel will once again provide the backdrop for an autumnal operatic evening on 10th October 2014.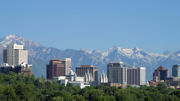 The Leonardo: New Sci+Tech+Art Center Opening This Summer - 05/13/11
This summer, a new kind of museum will open in downtown Salt Lake City.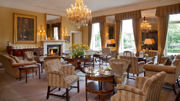 The Merrion Hotel Dublin Launches Audio Art Tour - 06/30/15
Dublin's finest address, The Merrion Hotel, reveals the latest chapter of its story as a true art hotel by launching an in-depth audio guide to 20 paintings from its private art collection, the first in-hotel offering of its kind in all of Ireland.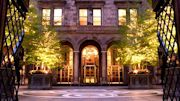 The New York Palace Offers Finding Neverland Package - 03/16/15
The New York Palace announces its new partnership with the highly-anticipated Broadway musical Finding Neverland, produced by Weinstein Live Entertainment and starring Matthew Morrison, Kelsey Grammer and Laura Michelle Kelly.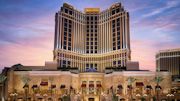 The Palazzo Las Vegas to Present FRANK The Singer The Songs - 12/02/14
Conceptualized by an all-star creative team, FRANK has been called the most authentic re-enactment of a Frank Sinatra concert ever performed on stage.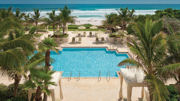 The Palm Beaches Offers Visitors First-Ever Cultural Concierge - 01/19/16
The Cultural Council of Palm Beach County is taking the visitor experience to an unprecedented level with the introduction of the innovative, new Cultural Concierge program.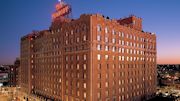 The Peabody Memphis' Bluesy Backstory Revealed with Release of CD - 09/12/14
As the 'home of the blues' and 'birthplace of rock n roll,' there are few cities with musical roots as rich as Memphis.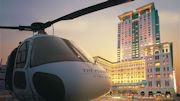 The Peninsula Hong Kong Partners with The Royal Academy of Arts - 01/20/15
In an exciting collaboration that marries one of the world's most established institutional art organizations with Hong Kong's oldest hotel, The Peninsula Hong Kong announces a new creative partnership with Britain's most celebrated artist-led institution, The Royal Academy of Arts (RA).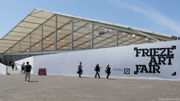 The Peninsula New York Offers Frieze New York Private Collector's Experience - 04/13/16
Art lovers can enjoy exclusive VIP access to Frieze New York, the world's leading contemporary art fair, through a Private Collector's Experience from The Peninsula New York and Circa 1881.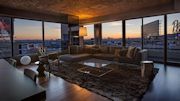 The Residences at W Hollywood Red-Carpet Worthy Hollywood Oscar Festivities - 02/27/14
As the entire world shines a spotlight on Hollywood and the many glam events leading up to the glittering March 2 Academy Awards, those who live at The Residences at W Hollywood (aka RWH) are being tipped to the best local parties and celebration insights by their residents-only concierge.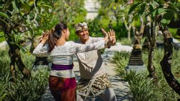 The Ritz-Carlton, Bali Offers Culture Concierge - 07/27/17
From the moment of arrival at The Ritz-Carlton, Bali, a tropical oceanside paradise located on the southern tip of Nusa Dua, guests are surrounded by an overwhelming sense of authentic Balinese hospitality, which is best described as warm and welcoming with an emphasis on tradition and culture.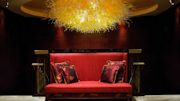 The Ritz-Carlton Denver Offers Yves Saint Laurent Retrospective - 03/08/12
Savvy world travelers and femme fashionistas alike can experience 'Haute Heights at 5280 feet' at The Ritz-Carlton, Denver when Yves Saint Laurent: The Retrospective, the exhibit's only U.S. appearance, struts into the Denver Art Museum, March 25 - July 8, 2012.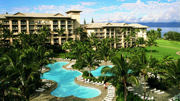 The Ritz-Carlton, Kapalua Continues Iconic 'Celebration of the Arts' Festival - 03/16/17
Returning to the resort for the 25th consecutive year, The Ritz-Carlton, Kapalua will convene Hawaii's most reputable artisans, educators, cultural practitioners, speakers and entertainers, April 14 – 16, 2017 during the annual Celebration of the Arts Festival.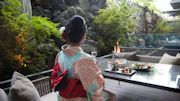 The Ritz-Carlton, Kyoto Launches Kimono Cultural Experience - 05/27/15
Taking its inspiration from the "yukata," or the traditional Japanese summer kimono, The Ritz-Carlton, Kyoto is offering guests the chance to experience the city as a local with a customized fitting and yukata rental.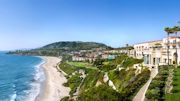 The Ritz-Carlton, Laguna Niguel Hosts The Diamond Ball for Animal Charities - 08/05/13
The Ritz-Carlton, Laguna Niguel will host The Diamond Ball, an evening of inspiration committed to saving lives on Saturday, November 9, 2013.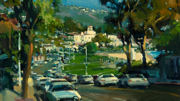 The Ritz-Carlton, Laguna Niguel Presents '85 Years of Art' - 05/15/17
The Ritz-Carlton, Laguna Niguel presents "85 Years of Art," a summer exhibit in honor of the resort's long-term partnership with Pageant of the Masters and Festival of Arts.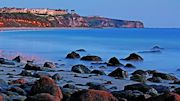 The Ritz-Carlton, Laguna Niguel Presents Exclusive Pageant of the Masters Packages - 03/24/15
The Ritz-Carlton, Laguna Niguel is offering two extraordinary overnight packages for the 2015 Pageant of the Masters season – The Pursuit of Happiness.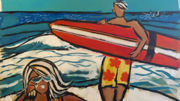 The Ritz-Carlton, Laguna Niguel Unveils an Original Art Exhibit Featuring 15 Local Artists - 01/24/17
Millions are drawn to the beauty, fun, healthy and relaxed way of life in Southern California and the California Fun in the Sun exhibit showcases this quintessential lifestyle.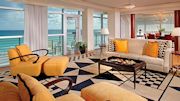 The Ritz-Carlton, South Beach Celebrates Art Basel with the Launch of BaselBikes - 12/04/14
Making a splash in the Miami art scene, The Ritz- Carlton, South Beach hotel presents its first bespoke bike share program, BaselBikes, which features six bikes adorned by three local Miami artists.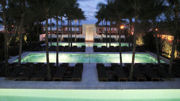 The Setai's Collection of Art & Artifacts Draws Attention - 10/22/09
As host to Art Basel each December and home to some of the world's most outstanding Art Deco architecture, Miami has solidified its place as a major player in the art world.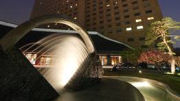 The Shilla Seoul Showcases Contemporary Art - 08/06/09
South Korea's leading luxury hotel The Shilla Seoul is continuing to build on its reputation as a showcase for contemporary, Oriental and international art, alongside its five star, state-of-the-art guest facilities and service.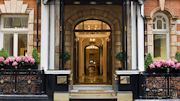 The Stafford London Launches Saturday Literary Salons - 05/22/15
This summer, the literary salon tradition lives on at The Stafford London – one of the remaining bastions of British hospitality – with the launch of "Stafford Saturday Salons", a series of monthly afternoon tea events, featuring various authors who will present their latest book.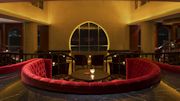 The St. Regis Doha Introduces World-Class Jazz to Qatar - 10/03/12
St. Regis Hotels & Resorts and Jazz at Lincoln Center (JALC) will proudly unveil Jazz at Lincoln Center Doha at The St. Regis Doha on October 4th 2012, with opening performances by the Wynton Marsalis Quintet, featuring members of the Jazz at Lincoln Center Orchestra.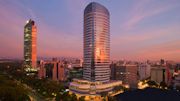 The St. Regis Mexico City's Room Key Now Opens Doors to The City's Acclaimed Museums - 06/23/15
The St. Regis Mexico City, the cosmopolitan hotel setting the highest standard for luxury and bespoke service in Mexico, is pleased to announce new, highly-exclusive experiences added to its signature 48 Hours in Mexico City package, providing guests with customized two-day getaways designed to capture the city's rich culture and best address.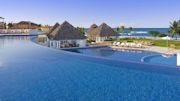 The St. Regis Punta Mita Resort Unveils Punta Mita Beach Festival 2013 - 05/30/13
Located within Mexico's most exclusive beach community along the shores of Riviera Nayarit, The St. Regis Punta Mita Resort, in conjunction with Punta Mita Expeditions, Punta Mita, and the Riviera Nayarit Convention & Visitors Bureau, announced the inaugural Punta Mita Beach Festival 2013.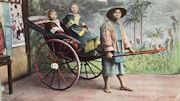 'The Traveler's Eye' Museum Exhibit Envisions Journeys through Asia - 09/16/14
By transforming individual trips and anonymous places into iconic journeys and destinations, images depicting travel reveal and transform ideas about beauty, culture and tradition.
The Venetian and The Palazzo Las Vegas Host Winter in Venice - 09/24/13
The Venetian and The Palazzo Las Vegas are home to Winter in Venice™, the third-annual celebration of the winter holiday season on the Las Vegas Strip, dubbed "A Gift of The Venetian."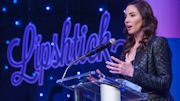 The Venetian Las Vegas Announces First Female Comedy Series on the Strip - 05/19/14
The Venetian Las Vegas has announced LIPSHTICK – THE PERFECT SHADE OF STAND UP, a newly branded resident comedy series that marks the first time in the storied entertainment history of Las Vegas that the comedy stage will be taken exclusively by female performers.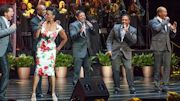 The Venetian Las Vegas to Feature GEORGIA ON MY MIND: Celebrating The Music of Ray Charles - 09/04/14
The Venetian Las Vegas and GOMM Productions, LLC have partnered to bring a special engagement – GEORGIA ON MY MIND: Celebrating the Music of Ray Charles– to The Venetian Theatre this fall.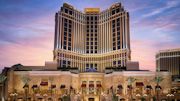 The Venetian & Palazzo Las Vegas' Unmask Summer with Carnevale - 05/03/13
George Clooney, Mario Batali, Emeril Lagasse, Wolfgang Puck, and Curtis Stone bring magic to The Venetian and Palazzo Vegas' Carnevale Celebration.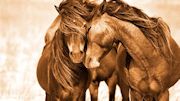 The Wild Horses of Sable Island, Book and Museum Exhibit - 05/27/14
Photographer Roberto Dutesco documents the wild and beautiful horses of Sable Island, off the coast of eastern Canada.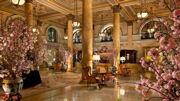 The Willard's National Cherry Blossom Festival Celebration - April 1 - 02/14/17
The Willard InterContinental Washington, DC in partnership with Château d'Esclans, a prestigious estate and winery in Provence, France, will host its inaugural Rosé Romp on Saturday, April 1 from 1pm to 5pm.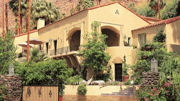 The Willows Historic Palm Springs Inn is Red Carpet Ready for the Palm Springs Film Festival - 12/15/16
With a nod to Hollywood's past, coupled with a guest registry that reads like a Celebrity Who's Who, The Willows Historic Palm Springs Inn is the quintessential red carpet hideaway during the annual Palm Springs Film Festival taking place January 5-16.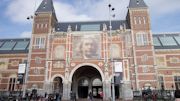 They're Back! Amsterdam's Major Museums are Open and Looking Great - 05/10/15
Amsterdam is a city of world-class museums. Three of the best, the Rijksmuseum, Van Gogh Museum and the Stedelijk Museum, are open after multi-year renovations. Bordering the expansive Vondlepark, the museums attract millions of visitors every year.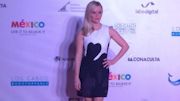 Third Annual Los Cabos International Film Festival Launches with Star-Studded Opening Ceremony - 11/13/14
Last night, the Los Cabos International Film Festival began with an A-list Opening Ceremony of 1,200 attendees, setting the tone for the festival's third edition.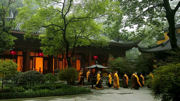 Time Travel: Exploring China's Ancient Hangzhou - 06/11/11
Hangzhou is a city the Chinese know well. Described by Marco Polo as "beyond dispute the finest and noblest city in the world," it was the capital of the Southern Song Dynasty in the 12th and 13th centuries. (Conquering Mongols moved the seat of government north to Beijing).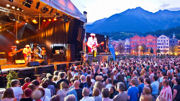 Tirol and Innsbruck Announce Lineup of Top Summer Festivals - 04/20/16
Tirol and its capital city of Innsbruck welcomes summer and celebrates the region's passion for music, food and drink, culture, and more through some of Europe's finest festivals.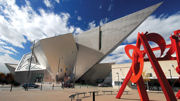 Top 10: Denver Art Attractions - 05/20/11
The Mile High City's cultural renaissance is in full swing, from the world-class Denver Art Museum to the new Clyfford Still Museum, Denver offers art lovers a cultural feast.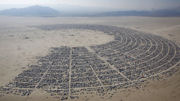 Top 10 Most Popular Music Festivals for Jetsetters - 06/23/17
With the official start of summer, music festival season is kicking into full gear around the globe. As the popularity of these music festivals increase exponentially, creators seek to top the previous years' experience by offering luxury amenities – attracting the mega-rich who are interested in exclusivity.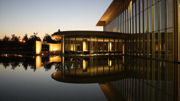 Top 5 Museum Restaurants Around the World - 09/29/17
Around the world, travelers aren't just visiting museums for the art and history. Now, foodies are heading to cultural epicenters around the world to sample chef-driven cuisine in an inspiring setting.
Top Hotels for Literature Lovers - 06/15/17
For many travelers, summer is a great time to polish off a few page-turners or finally finish that classic novel that's been gathering dust on the nightstand.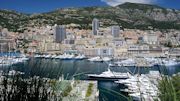 Top Places to be Seen During the Monaco Grand Prix - 05/03/13
Monaco is the byword for glamour, gaming and the globe's greatest Grand Prix. It boasts more bars, cars and Michelin stars per square metre than anywhere else on earth.
Travel + Leisure Global Bazaar Returns to New York City - 08/13/12
Travel + Leisure®, one of the world's leading travel magazine brands, announced that beginning today tickets for the 2012 Travel + Leisure Global Bazaar℠ will be available for purchase through Ticketmaster.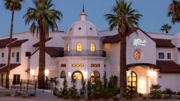 Triada Palm Springs Offers Exclusive $10,000 Desert X Package - 07/21/16
Triada Palm Springs, a new Marriot International Autograph Collection® hotel, is pleased be the first hotel sponsor of Desert X 2017.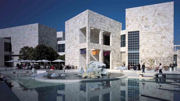 TripAdvisor Names USA's and the World's Top Museums - 09/15/15
TripAdvisor has announced its Travelers' Choice awards for museums around the globe, top tips from contributors for visiting museums, as well as top-rated value hotel options for travelers near award-winning museums.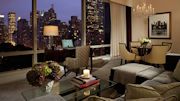 Trump Central Park Lures Guests Back Into Jazz Age with Great Gatsby - 04/08/13
Trump International Hotel & Tower® New York, the flagship of the TRUMP HOTEL COLLECTION™, invites guests to party like it's 1922 with the new Trump Great Gatsby Package.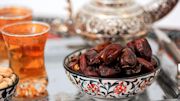 Turkish Cultural Package Offered at Marti Istanbul Hotel - 03/07/14
Located in the cultural and commercial heart of Istanbul, the Marti Istanbul Hotel is offering guests a Turkish cultural experience through the hotel's new Turkish Suite package.
Twin Farms to Host Writers' Retreat on November 15-18 - 09/15/15
The all-inclusive Relais & Chateaux property and only five-star resort in Vermont, Twin Farms is hosting an upcoming writers retreat with author Amy Bloom on November 15-18.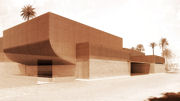 Two Yves Saint Laurent Museums to Open in Paris and Marrakech in 2017 - 06/15/16
Two museums entirely dedicated to French designer Yves Saint Laurent's work and life to open in Paris and Marrakech in autumn 2017.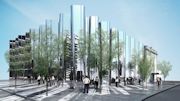 Unique Art Museum to Open in New Zealand - 04/02/15
On July 25, 2015, The Govett-Brewster Art Gallery, New Zealand's museum of contemporary art, will re-open its doors featuring the new Len Lye Centre.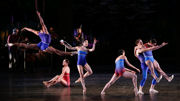 Vail, Colorado – Where Dance Moves Mountains - 04/20/17
I have always loved the words to John Denver's "Rocky Mountain High," and longed to know the sensations that these words evoke: quiet solitude, serenity of a clear blue mountain lake, and yes, the chance to see an eagle fly (I did!).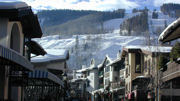 Vail Film Festival Announces 2011 Lineup & Awards - 03/26/11
The 2011 Vail Film Festival presented by Cadillac, announced the complete line-up of films selected to be screened at this year's festival, taking place March 31st – April 3rd, 2011 at America's top-rated ski resort in Vail, Colorado.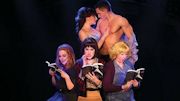 Vegas.com's Top 10 Shows for Valentine's Day - 02/04/15
Vegas is home to some sexy shows–which makes it a go-to destination for Valentine's Day. Online travel booking website Vegas.com has put together a list of their top 10 shows for V-Day–from romantic to XXX.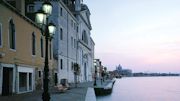 Venice Biennale: What to Do and Where to Stay - 06/28/13
Historically the oldest established in 1895 and perhaps the most illustrious art festival in the world, the Venice Biennale runs from June to November, drawing lovers of art and culture from all over the world, to one of Italy¹s most beautiful cities.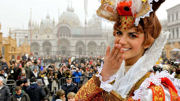 Venice Celebrates Carnival - 02/01/16
Great excitement and suspense for the most important event which opened the 2016 edition of the Carnival of Venice yesterday, the 31st of January.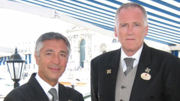 Venice International Film Festival Insider's Guide - 08/24/09
Maurizio Zambon, head concierge at the Hotel Danieli and Guiliano Vibilio, head concierge of the Gritti Palace hotel, both are part of the Luxury Collection, present the insider's guide to this star-studded event.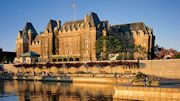 Victoria, BC Hotels Launch Packages for David Foster Foundation Miracle Concert Weekend - 03/15/12
Hotel and ticket packages now available for May 25 - 27 weekend. Confirmed to perform are David Foster, Josh Groban, Ruben Studdard, Kenny G and The Canadian Tenors; more names will be added leading up to the star-studded event.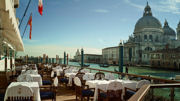 Video Tour of Venice Biennale - 07/30/15
Savannah College of Art and Design (SCAD) Founder and President Paula Wallace takes viewers on a tour of the Venice Biennale 56th International Art Exhibition in Venice, Italy.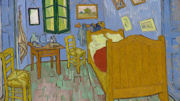 Vincent van Gogh's 'The Bedroom' Brought to Life at The Ritz-Carlton, Chicago - 02/01/16
Arguably the most famous room in the history of art, Vincent van Gogh's The Bedroom is brought to life at The Ritz-Carlton, Chicago in a specialty package "drawn up" to encourage guests to "Explore Their Inner van Gogh."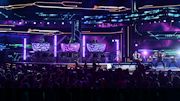 VIP Concierge Offers Latin GRAMMY® Tickets and Party Passes - 10/29/13
Every November, Las Vegas heats up when the Latin GRAMMY® Awards come to town. This year, VIP Concierge Inc., the nation's premiere source for award show tickets and luxury experiences, offers a limited number of VIP tickets directly to music fans.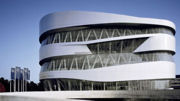 Visit Stuttgart's Amazing Museums this Summer - 06/18/15
Stuttgart has a unique combination of state-of-the-art museums that visitors will find nowhere else in the world.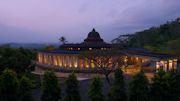 Visit the World's Cultural Landmarks with Aman - 12/11/13
Amanresorts around the world offer truly unique settings, each leaving a lasting impression, an indelible mark.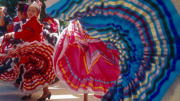 Viva Santa Fe Celebrates Centuries of Culture this September - 08/04/15
Santa Fe invites visitors and locals alike to celebrate the unique richness of the city's extraordinary past and even more extraordinary present in ¡Viva Santa Fe!–a month-long celebration of the best of The City Different.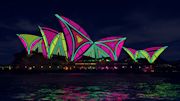 Vivid Sydney returns May 23 - June 9 - 03/13/14
Sydney will once again be immersed in light, music and creative ideas as Vivid Sydney returns May 23 - June 9 with Sydney Harbor and Sydney Opera House as its radiant backdrop.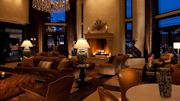 Waldorf Astoria Hotels & Resorts Bring True Waldorf Service to Sundance Film Festival - 01/28/13
Timeless Luxury Hotel Brand Acts as Official Hotel Sponsor of Acclaimed Film Festival.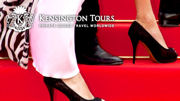 Walk The Red Carpet At The Oscars, Golden Globes & Grammys - 01/12/12
Looking to rub shoulders with the rich and famous? Well brush the dust of your tux and shine those diamonds as Hollywood's award season is upon us and you no longer have to be a celebrity to see it firsthand.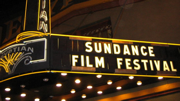 WanderLuxxe Concierge Launches with 2017 Sundance Film Festival - 12/27/16
With a launch timed to the 2017 Sundance Film Festival, WanderLuxxe, a revolutionary new luxury travel experience, offers custom curated travel packages and excursions for both industry insiders and outsiders looking for the ultimate festival experience.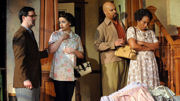 Washington DC Theatre to Feature Pulitzer Prize Winning Drama - 06/15/11
Woolly Mammoth Theatre Company will remount the company's smash-hit production of Bruce Norris' Clybourne Park from July 21 – August 14, 2011.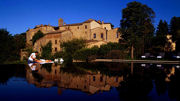 Watch the famous Siena Palio in VIP Style with Castel Monastero, Tuscany - 05/31/11
View the world famous race from an ancient and exclusive Palazzo on 2nd July or 16th August.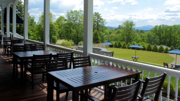 Weekdays are Better #intheBerkshires - 07/13/15
The Berkshires of Massachusetts is a dream destination for culture-holics with a myriad of cultural experiences offered. The Kemble Inn is offering up to two complimentary tickets, per room, per night to a curated list of cultural activities and tours with the 'Weekdays are Better #intheBerkshires' package.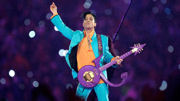 Westin Jackson Honors Music Legends of Mississippi with Guitars for Guests - 07/25/17
In the spirit of fun and local Mississippi pride, The Westin Jackson is offering a music and cultural initiative, Music Legends of Mississippi, which will allow guests to play and enjoy iconic guitars from six of the most famous guitarists in history as part of a special room package.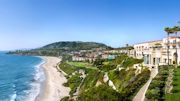 Whales, Wonders, and Wyland at The Ritz-Carlton, Laguna Niguel - 02/24/15
Guests will have the opportunity meet renowned marine life artist Wyland at the Wonders of Wyland Reception on Friday, March 6, 2015.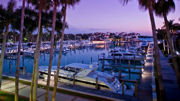 When Art Floats Your Boat - 11/29/17
Those looking to experience the best of Basel by boat this year can book the ultimate Art Week package at the uber-luxe Fisher Island Club Hotel and Resort.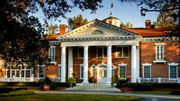 Woodlands Inn Partners with Sculpture in the South - 04/23/11
Woodlands Inn is partnering with the Sculpture in the South Arts Celebration to host a variety of events this year, including a Show & Sale Preview Exhibit, a "Plein Air" painting workshop and a Culinary Academy.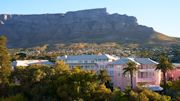 World Design Capital Experience at Belmond Mount Nelson Hotel - 05/23/14
Belmond Mount Nelson Hotel in Cape Town, South Africa, has introduced a pop-up township art gallery and design-themed electric bicycle tour to showcase the city's World Design Capital 2014 status.
World-Renowned Landscape Photographer Jeff Mitchum Unveils New Gallery at MGM Grand, Las Vegas - 06/21/13
One of the most celebrated nature photographers of this generation, Jeff Mitchum, brings his vision and inspiration to MGM Grand with the opening of his second Las Vegas gallery on Thursday, July 4th.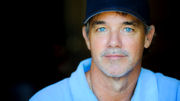 Wyland Returns to The Ritz-Carlton, Laguna Niguel - 08/29/17
The Ritz-Carlton, Laguna Niguel presents a curated exhibition of marine life art by renowned artist Wyland.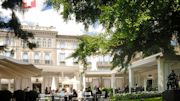 Zurich's Baur au Lac Announces 15th Annual Art in the Park Exhibit - 06/09/17
Art collector and creator of Art in the Park, Gigi Kracht, wife of Andrea Kracht, the sixth-generation owner of Zürich's renowned Baur au Lac Hotel, announces her 15th rendition of Art in the Park, an annual outdoor exhibition held the week before Art Basel.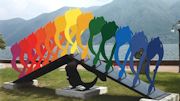 Zurich's Baur au Lac Hotel Announces Ninth Art in the Park - 05/31/12
Zurich's ninth "Art in the Park" outdoor exhibition will take place June 10 through August 6, 2012, in the private park of the city's renowned Baur au Lac hotel.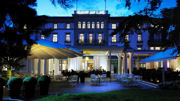 Zurich's Baur au Lac Invites Hotel Guests to Nahmad Art Collection - 10/19/11
Art enthusiasts visiting Zürich's Baur au Lac can now view rare works by artists such as Picasso, Matisse, Kandinsky and Monet at the world's first exhibition of The Nahmad Collection, a family-owned collection spanning two generations that features a remarkable number of works by Picasso.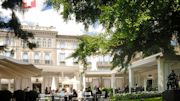 Zurich's Baur au Lac Offers 'In The Footsteps of Marc Chagall' Package - 05/10/15
The Baur au Lac, Zurich's location of choice for the world's elite for over 170 years, has launched a new "In the Footsteps of Marc Chagall" package, in honor of the legendary artist.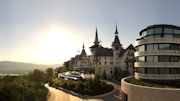 Zurich's Dolder Grand Hotel Offers Expressionist Art Package - 02/27/14
Two-night getaway package with luxury accommodation and tickets to "From Matisse to the Blue Rider" exhibition at Kunsthaus Zurich