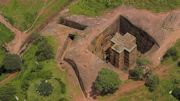 1,000 Places to See Before You Die® Author Patricia Schultz to Guide Tour to Ethiopia - 01/07/13
Veteran travel journalist and author of 1,000 Places to See Before You Die® Patricia Schultz will be a one-time host of ET African Journeys' popular "Imperial Ethiopia" tour, from April 25 - May 4, 2013).
100 Day Countdown to the Return of the Tall Ships - 03/07/17
Today, March 7, 2017, Sail Boston officially began its 100 day countdown to the Return of the Tall Ships.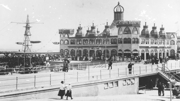 100 Year Anniversary of Santa Monica Pier's Looff Hippodrome - 05/16/16
The Looff Hippodrome, home to the iconic Carousel on the Santa Monica Pier since Charles Looff swung open the doors in 1916, is set to commemorate its centennial exactly 100 years to the day since it opened on June 12, 2016.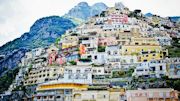 10 Breathtaking Hotels on the Amalfi Coast - 05/22/15
There are few scenic routes as thrilling as the Amalfi Coast. The narrow roads, hairpin bends and vertiginous drops down to the sea will have your heart pounding. This part of the world is as mesmerizingly beautiful as it is achingly glamorous.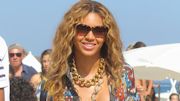 10 Celebrities on Holiday in St Tropez - 05/02/14
Who can you expect to see in and around Saint Tropez this year? We look at the Top 10 Celebrities in Saint Tropez.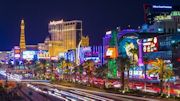 10 Great U.S. Getaways for Memorial Day Weekend - 05/14/15
Signaling for many the unofficial beginning of summer, Memorial Day is a popular weekend for jetting off somewhere near or far for a mini-getaway. From Cape Cod to Hawaii, we've put together 10 of the most popular US destinations for the long weekend.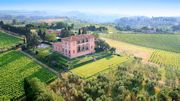 10 Hottest Luxury Travel Destinations Named by Virtuoso - 08/12/14
Virtuoso®, harnessing data from its worldwide luxury travel agency members, reveals where the affluent will be venturing for the remainder of 2014, including the crucial holiday time and winter months.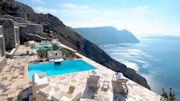 10 Luxurious Hotels in Dramatic Landscapes - 09/13/12
CSky Hotel is an escape to one of the wonders of the world...sitting on Santorini's cliff top with amazing 330° views of the volcano, the caldera and surrounding Aegean islands. This five star deluxe hotel has an outdoor infinity pool with a pool bar, a separate "au natural" outdoor pool and, in addition, two suites with private pools.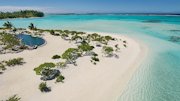 10 Luxury Hotels on the World's Most Beautiful Beaches - 04/08/15
The Brando is a unique luxury resort on French Polynesia's breathtakingly beautiful private island of Tetiaroa – an atoll composed of a dozen small islands surrounding a sparkling lagoon 30 miles northeast of Tahiti.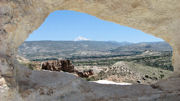 10 Natural Wonders of Cappadocia, Turkey - 06/10/17
If you are a nature lover, you should visit Cappadocia, a stunning and unique place with natural wonders all around the region!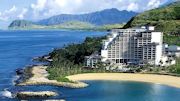 10 Reasons to Escape to Oahu's JW Marriott Ihilani - 11/02/13
Humpback whales and big waves return to Hawaii making the winter months the most spectacular time of year. If you're a fan of natural beauty and outdoor activities, now is the time to get away to Oahu's JW Marriott Ihilani Ko Olina Resort & Spa.

10 Reasons to Visit Chicago - 05/19/10
With world-class art, architecture, restaurants, and hotels, Chicago is a premier destination. In Chicago there is something for everyone, no matter your interest. From theater and museums to shopping and professional sports, Chicago's activities are the perfect recipe for a great getaway.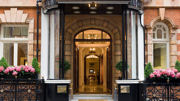 10 Reasons to Visit London this Fall According to Frank Laino - 09/21/15
Ten reasons to visit London in the fall according to Frank Laino, executive head concierge The Stafford London (pictured) who loves and knows his town inside out through all seasons.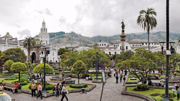 10 Reasons to Visit Quito - 07/30/15
Quito was the first capital city to be named a World Heritage site by UNESCO and recognized for the second consecutive year as "Best Leading Destination in South America" by the World Travel Awards (2013 & 2014). This city will amaze visitors with its cultural and natural wonders.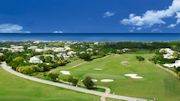 10 Reasons to Visit the Caribbean this Year - 05/29/15
Many vacationers flock to the Caribbean islands each year. With sun soaked beaches and warm azure waters surrounded by stunning scenery, along with sumptuous local dishes and refreshing rum-based cocktails, it is little wonder why.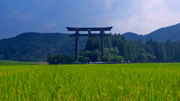 10 Reasons To Walk Japan in 2017 - 04/27/17
The therapeutic experience of walking a country can reveal its truly off-beat hidden gems, from ancient historical rituals to spectacular, untouched landscapes.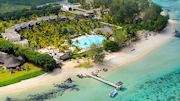 10 Reasons Why Mauritius Should Be On Your Travel Bucket List - 01/21/14
Discerning travelers are always on the lookout for new locations to discover. Exotic and multicultural Mauritius in the Indian Ocean is beautiful and accessible.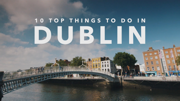 10 Things to do in Dublin - 06/22/16
Check out our 10 top things to do in Dublin. This beautiful city offers something for everyone, from the bustle of Temple Bar to the tranquility of the Phoenix Park.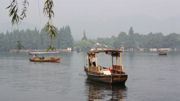 10 Things to do in Hangzhou - 04/10/13
When Marco Polo visited Hangzhou, China 800 years ago, he was so taken with this beautiful city that he observed: "In heaven, there is paradise; on earth there is Hangzhou."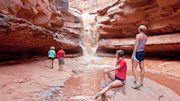 10 Things to Do with Kids in Moab - 06/26/14
Children as young as five can be introduced to an active, adventurous lifestyle with such recreational activities as rafting and rock climbing through the guide and outfitting services of Utah's Moab Adventure Center, hub of a natural playground surrounded by snowcapped mountains, red rock canyons and two national parks.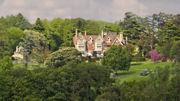 10 Unique Luxury Hotels in England - 11/30/16
What defines a luxury hotel? Is it the food, the design, the service or a combination of it all? If anyone knows it's the Good Hotel Guide, and as the 36 year old institution releases its 2017 edition, they give us 10 of their best luxury hotels in England.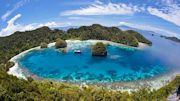 12 Dream Destinations in Asia - 02/25/14
Remote Lands, Inc., the world's foremost ultra-luxe Asia travel designer, has announced its Dozen Dream Destinations for 2014.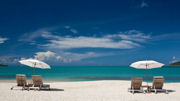 12 Fun-filled Events in Sunny Antigua and Barbuda for 2018 - 01/05/18
Known for its 365-beaches Antigua and Barbuda is a favorite Caribbean destination for year-round events and festivals.
16 Reasons to Visit Puerto Vallarta in 2016 - 11/06/15
With the Mexican Peso at an all-time low, with average exchange rate between $15-$17 pesos to the US dollar, Americans and Canadians looking for last minute deals to Puerto Vallarta will find that this is a travelers market.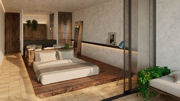 1 Hotels Announces Expansion Plans with 3 New Destinations - 02/06/17
1 Hotels, the mission-driven luxury lifestyle hotel brand, announced that it will expand its portfolio in the U.S. and internationally with three new destinations, including Haitang Bay, Sanya (China), Cabo San Lucas (Mexico) and Silicon Valley (CA).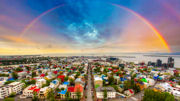 $1 Million Dollar 'Secret Solstice Festival' Experience in Iceland - 04/06/16
If you're after what can be considered the ultimate festival experience, a music festival in Reykjavík has just revealed a one-off ticket sure to blow anyone's mind. However, you're going to need some pretty deep pockets to experience it.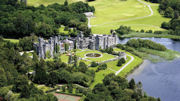 200 Years of Guinness with Ireland's Merrion Hotel & Ashford Castle - 07/18/17
Two of Ireland's most luxurious hotels are teaming up to celebrate the 200th anniversary of Guinness Brewery exporting to the US by offering a package deal for guests to experience both properties and a piece (or pint) of Guinness history.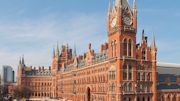 2012: The Year to Celebrate Great Britain - 03/14/12
Packed with unmissable events and unique spectacles, Britain's got heaps of holiday ideas to help you make the most of this very special year. Here are some of the unique, quintessentially British things you can only do in Britain.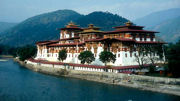 2015 Declared as 'Visit Bhutan Year' - 03/08/15
The Kingdom of Bhutan has declared 2015 as 'Visit Bhutan Year' to celebrate the fourth Bhutanese King's 60th birthday in November.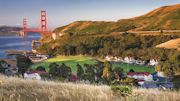 20 Things to do in San Francisco this Spring - 03/11/14
Spring forward in San Francisco...now that daylight savings time is here. The San Francisco Travel Association has some bright ideas to fill those extra 60-plus minutes of sunshine: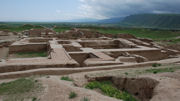 21-Day Journey through Central Asia & the Five 'Stans - 06/07/16
More than 2,000 years ago, the great trade routes that linked Europe and China opened Central Asia to foreign cultures, customs and religions.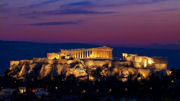 25 Most Interesting Webcams of 2016 - 12/07/16
Spanning 14 countries, EarthCam's 18th annual 25 Most Interesting Webcams list features must-see destinations, funny animals and some things that are just plain bizarre!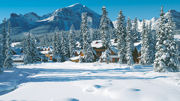 3 Family Winter Vacation Spots in the Canadian Rockies - 10/13/17
These resort hotels are perfect for families wishing to vacation in the Canadian Rocky Mountains this winter.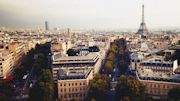 3-Minute Video Tour of Paris Like You've Never Seen It Before - 04/12/15
The next best thing to being there!
3 Reasons to Visit Cusco this Season - 09/30/13
Peru's Largest Art & Craft Fair, Exquisite Holiday Decorations, and Culture Just For Kids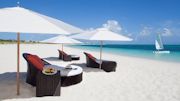 3 Sexy Beaches for a Sizzling Summer - 06/26/14
Bored of family friendly beaches with their sand castle obstacles standing in the way of you and that much needed dip in the sea…. Well fear not! Pack that slinky bathing suit and jet set to Quintessentially Travel's sexiest beaches…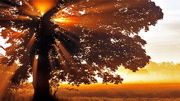 3 Spiritual Places That Every Curious Human Needs To Visit - 01/26/17
Though travel is not a tangible, material object you can keep or anything you could cash in on in the future, the experiences you receive and memories you create while traveling are priceless. Travel is by far one of the most important investments you can make in life.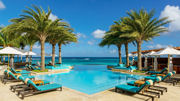 3 Top Winter Destinations by Private Jet - 01/12/17
Jet Linx is a private aviation company which differs from others because of its localized approach through 14 bases across the US (each with their own private terminal), all with the advantages of a national provider with international flight options.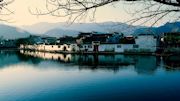 40 Beautiful Places to Visit in China - 01/21/13
Almost all of us are familiar with China's great man-made attractions. The Forbidden City in Beijing. The Terracotta Warriors of Xi'an. Shanghai's skyscraper forest in Pudong.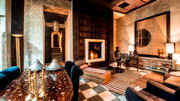 48 Hours in Marrakech at Dar Darma - 03/22/16
To escape from the routine this time of the year and find solace in the warmth of the sun only takes 3 hours of flight and a small bag of light clothing. Spring has now arrived in Marrakech and Dar Darma, the exclusive riad in the medina, is ready to offer a relaxing stay, apt for those who love shopping, excellent dining and a vibrant night life.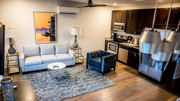 493 King: Vacation with the Comforts of Home in Charleston - 12/13/16
More and more travelers have opted for homestays over traditional hotels when traveling for the convenience of having more space and features such as kitchens and laundry.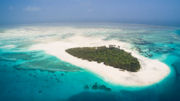 4 of the Most Exclusive Private Islands Around the World - 12/01/16
For the ultimate luxury escape, renting a private island is the best way to enjoy utter seclusion, peace and quiet.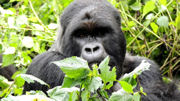 5 African Destinations Trending for 2018 - 11/29/17
New statistics out this month from the United Nations World Tourism Organization (UNWTO) prove that tourism in Africa is reaching new heights!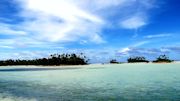 5 Amazing Destinations Hard to Reach by Scheduled Flight - 04/13/15
In the past few years a very noticeable trend has emerged as an increased number of travelers go to great lengths to seek out holiday destinations off the beaten track.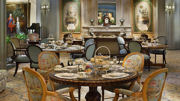 5 Decadent Luxury Experiences in New Orleans - 05/11/16
Enjoy the joie de vivre New Orleans is so well known for by focusing on the sinfully, decadent aspects of New Orleans that are as excessive and exotic as the melting pot of cultures that fuel the city's eclectic mythos.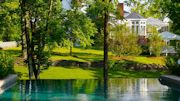 5 Destinations Every American Should Visit - 06/20/14
Orbitz.com suggests the following top five destinations every American should visit based on their natural beauty, historical value, educational draw, and overall appeal as a vacation hot-spot.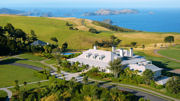 5 Dream Vacations for Lottery Winners - 01/12/16
The Powerball lottery has reached a record high of $1.5 billion, and on Wednesday night some lucky individual might win it all.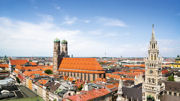 5 Essential Experiences to Have in Bavaria This Fall - 09/13/17
From the vibrant city of Munich to the old charm of Berchtesgaden, Bavaria has something to satisfy all tastes.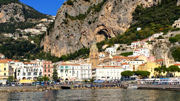 5 Hidden Treasures of the Amalfi Coast Not to be Missed - 02/08/17
The Amalfi Coast is the stretched coastline of Campania, located south of the Sorrento Peninsula, overlooking the Gulf of Salerno; it is bordered to the west from Positano to the east from Vietri sul Mare.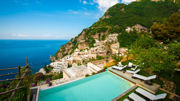 5 Insider Tips for an Authentic Amalfi Coast Experience - 03/03/16
Italy's Amalfi Coast has long been considered a must-see destination, since the golden days when old Hollywood made it their playground, visiting dignitaries used it as a place to unwind, and adventurers flocked to its mountainous peaks and turquoise seas.
5 Luxurious Beverly Hills Hotels Celebrate City's Centennial in Style - 11/01/13
In an unprecedented mutual effort, five of Beverly Hills' most luxurious hotels have joined together to celebrate the city's 2014 centennial in a unique way.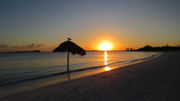 5 Luxury Resorts to Watch Amazing Sunsets - 01/09/18
From Tuscany to the Caribbean to the Pacific and more points in between, these getaways guarantee you incredible sunset views.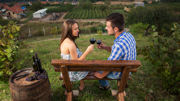 5 Most Beautiful Wine Tasting Destinations in the World - 01/16/18
There are so many wine tasting regions in the world that it is hard to choose which to visit. Here is a list of our most beautiful wine tasting destinations.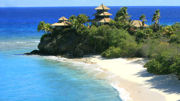 5 of the Best Exclusive Use Resorts in the World - 08/10/17
When staying at the finest resort isn't enough. The ultra luxury world of the highly bespoke Exclusive Use Resort is becoming increasingly popular among that gilded crowd who likes to experience things very much on their own terms and most of all doesn't like sharing the experience with others.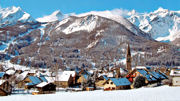 5 of the Most Picturesque Towns in France - 04/11/16
Visit these 5 picturesque towns in France for an insight into a unique variety of authentic French culture and stay at charming hotels.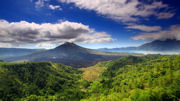 5 Places in Bali to Soak Up The Silence - 06/20/16
If you're a party-going Aussie, Bali is undoubtedly your playground. If you're a luxury-seeking traveler, Bali is unquestionably your paradise. It's all about perspective, but for me Bali has always been the island that has everything.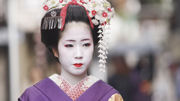 5 Places to Go in Asia this Year - 07/25/17
From flying above ancient ruins in Myanmar to blessings by monks in Cambodia, Andrew Carroll, global head of sales and marketing for bespoke tour operator Exotic Voyages has put together a bucket list travel guide on where to be in Asia over the next five months.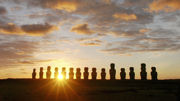 5 Reasons to Visit Easter Island - 04/06/15
Easter Island, known by its natives as Rapa Nui, is the most remote inhabited island in the world -- more than 3,000 kilometers off the coast of Chile.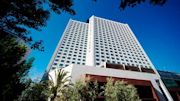 5-Star Corinthia Hotel Launches 'The Ultimate Lisbon Experience' - 04/18/13
The award-winning Corinthia Hotel Lisbon launched "The Ultimate Lisbon Experience," a promotion allowing guests a 50% discount on all room upgrades.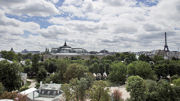 5 Things not to be missed when visiting the Champs-Élysées - 08/16/17
Paris is now the second most popular destination in Europe (after London) according to a recent report by PwC.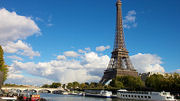 5 Things to Do on a Paris Layover - 08/23/15
Here are our top five activities that will not only make the hours fly by, but also create some long-lasting memories for you to take home.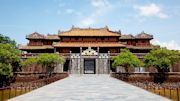 5 UNESCO Experiences Play Out Over 6 Vietnamese Days - 05/11/15
At the center of Southeast Asia's greatest concentration of UNESCO World Heritage sites, La Residence Hotel & Spa is rolling out a package that provides access to five sites and experiences over the course of a five-night stay.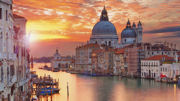 5 Ways to Embrace Summer's La Dolce Vita - Traveling Italy by River - 06/07/17
Italy is known for its dreamy canals and water routes, serving as methods of transportation through the majestic ancient city.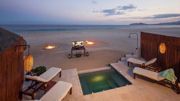 5 Ways to Rejuvenate by Moonlight at Renowned Los Cabos Spas - 09/03/15
Beautifully situated along the southernmost tip of the Baja Peninsula, Los Cabos boasts some of the most luxurious spas in the world. Inspired by the destination's picturesque and romantic atmosphere, several Los Cabos spas are offering signature treatments for couples to enjoy under moonlight.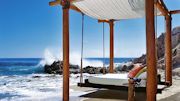 6 Must-Visit Destinations for Summer 2014 - 05/06/14
Bespoke luxury concierge company Pure Entertainment Group presents their six top destinations for where to go next Summer 2014 and beyond.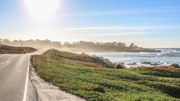 6 Places to Hit the Waves this Summer - 07/16/17
If you can't stand the heat, head for the water. It's what countless vacationers do each summer, seeking relief from the hot summer sun in resort pools, cool lakes and the grand expanse of ocean. Here, we've gathered a few great nautical getaways on both coasts that offer world-class adventure in, on and under the waves: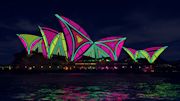 6 Spectacular Light Shows Around The World - 08/25/14
From man made spectacles like Vivid Sydney and Hong Kong's Symphony of Lights to nature's wonders of bioluminescence in the Maldives and the Northern Lights in Norway, these videos are awe-inspiring.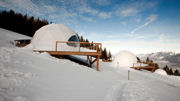 6 Top Luxury Eco Resorts Around the World - 11/01/17
If you would like to help save our environment, why not take a trip to an eco-resort? With things like global warming getting worse by the year, it's important that we keep our planet as safe as possible. These luxury resorts will make your holiday as interesting and relaxing as possible.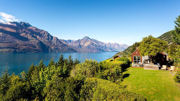 7 Amazing Luxury Lodges Around The World - 07/26/15
These beautiful lodges in destinations around the world offer much to explore and appreciate: stunning design and architecture, incredible views, excellent cuisine, comfortable common spaces, gorgeous grounds and a wide array of activities.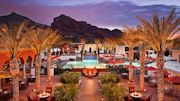 7 Destinations Worthy of Your 2015 Vacation Days - 01/21/15
The following noteworthy destinations provide the perfect reason to splurge on those vacation days this year.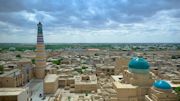 7 Destinations You Wouldn't Have Considered 10 Years Ago - 05/10/15
The worldwide travel landscape has changed dramatically over the past decade. Several countries have opened up to tourism, many have become safer, and a handful of new nations have even been formed.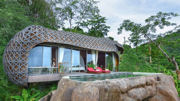 7 Luxury Hotels on Every Continent with Spectacular Views from Every Room - 12/25/15
Dreaming of a getaway with the 'WOW' factor? These seven hotels around the world offer incredible views from every room! Here's some inspiration for you!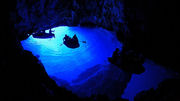 7 Natural Wonders on the Adriatic Coast - 06/15/15
Shimmering sea caves, oceans that sing, mountains of never-melting ice and gladiator stadiums sound more like sets from Game of Thrones than real-life destinations, but these natural wonders (and more) all exist on the Adriatic Coast.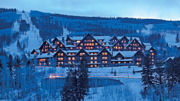 8 Exclusive Winter Wonderland Destinations - 01/04/17
Embrace all that the season has to offer at the world's most exclusive winter wonderland destinations.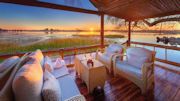 8 Reasons to Visit Botswana in the Green Season - 09/15/14
Botswana's summer 'Green Season', November through March, is an exceptional time to safari in Botswana. Magnificent afternoon thunder and lightening storms transform Botswana's arid landscapes into diverse, verdant green wonderlands.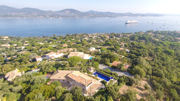 8 Unmissable Events on the French Riviera from St Tropez to Monaco - 03/04/16
As we welcome the spring 2016, it's time to look ahead at some of the most exciting events to take place in the South of France over the coming months.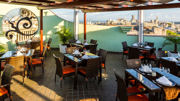 9 Things to Know When Visiting Cuba - 01/28/16
January marks exactly one year since President Barack Obama expanded the categories of authorized travel to Cuba thereby inspiring an increasing number of Americans to add the largest – yet previously forbidden – Caribbean island to their adventure bucket list.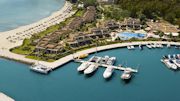 9 Ways to Experience the Most Exciting Region in Greece: Halkidiki - 06/20/13
Traveling to the islands of Greece is by far the most popular way to experience the beaches on the Aegean Sea. But north of Santorini and Rhodes, you'll find a new way to explore the beaches of Greece on the coasts of Halkidiki – the birthplace of Aristotle.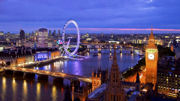 AAA Travel Names Top International Destinations - 09/30/15
Whether travelers are planning an off-season trip this fall, a memorable holiday getaway, or a dream summer vacation, now is an ideal time to plan an international vacation, according to the experts at AAA Travel.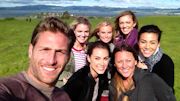 ABC's Bachelor Falls in Love with New Zealand - 02/11/14
New Zealand's Central North Island was the setting for romance on last night's episode of ABC's hit show The Bachelor.

ABC's The Bachelorette Travels to Banff Lake Louise for Ideal Romantic Getaway - 06/17/09
Alberta co-stars alongside ABC's The Bachelorette - Banff and Lake Louise Showcased as Ideal Romantic Date and Rose Ceremony Location - Tune in June 22 for Luxury Hotels and Travel.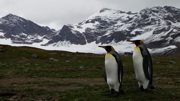 Abercrombie & Kent Expands Cruise Offerings in Antarctica and the Arctic - 09/29/15
Celebrating 25 years of Antarctic cruises, Abercrombie & Kent continues its tradition of delivering innovative and luxurious polar expeditions.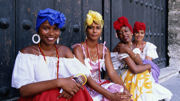 Abercrombie & Kent Launches Signature Cuba: A Private People to People Journey - 10/29/15
Travelers now have the opportunity to experience Cuba as it currently is, still untouched by time, on Abercrombie & Kent's first private journey, Signature Cuba: A Private People to People Journey.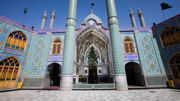 Abercrombie & Kent Launches Trips to Unconventional Destinations - 01/30/12
Abercrombie & Kent is launching a program of expert led journeys in 2012, the emphasis of which is to understand the influences which have shaped the unique personality of a selection of unconventional locations.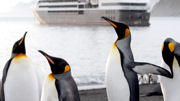 Abercrombie & Kent Offers Antarctica Luxury Family Travel Deal - 08/22/16
Abercrombie & Kent, the luxury tour operator is offering an exclusive family travel deal for those looking to book the ultimate holiday adventure to Antarctica.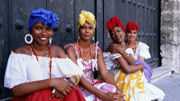 Abercrombie & Kent Offers A Presidential Journey to Cuba - 04/26/16
In October Phil Otterson, president of Abercrombie & Kent USA, will host Cuba: People to People: A Special President's Journey (October 11-20, 2016), an exclusive journey filled with meaningful people-to-people connections designed to reveal the spirit of this fascinating, culturally-rich island.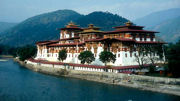 Abercrombie & Kent's Most Desired Destinations for 2011 - 07/22/11
While many who travel are thrilled to simply be in a foreign country, guests of Abercrombie & Kent seek a deeper understanding and appreciation of the world around them.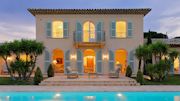 Abercrombie & Kent Villas Offers France & Italy Combined Stays - 08/14/12
If you've dreamed of a European holiday but can't choose between the sophistication of the South of France or the romance of Tuscany, A&K Villas has crafted the perfect itinerary.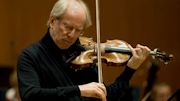 Abu Dhabi Highlights the Finest Classical Music From East and West - 09/02/14
Abu Dhabi Classics – an international cultural concert season staged in the emirate of Abu Dhabi – is back after a three-year break with events bringing some of the most prominent music talent and orchestras to the UAE capital, Saadiyat Island and historic sites in the emirate's heritage heartland of Al Ain city.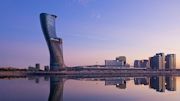 Abu Dhabi Launches as a Travel Brand in the U.S. - 05/16/12
Emirate Celebrates Launch of US Office with Times Square Blitz & Travel Offers.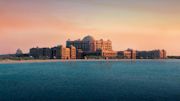 Abu Dhabi Offers A World of Surprises - 06/26/14
Offering a vibrant Arabian oasis, steeped in deep traditions of the past, while simultaneously embracing modern advancement, technology and cutting edge designs, Abu Dhabi is emerging as a must visit destination for savvy travelers looking for new and unique experiences.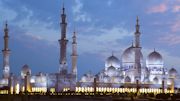 Abu Dhabi on Target to Achieve 2.5 Million Visitors for 2013 - 10/01/13
According to figures just released by Abu Dhabi Tourism & Culture Authority (TCA Abu Dhabi), 251,504 visitors stayed in the emirate's hotels and hotel apartments during August 2013 – a 37 per cent increase on the same month in 2012.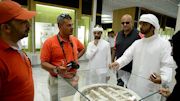 Abu Dhabi to Develop Oasis City of Al Ain as Cultural Tourism Destination - 08/18/14
UNESCO world heritage inscription, deep-rooted cultural experiences and an appealing natural environment have been identified as development levers in for tourism progression in the Oasis City of Al Ain - the heritage heartland of Abu Dhabi emirate.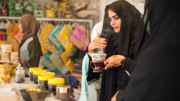 Abu Dhabi: Travel Through Our Emirati Traditions - 03/08/17
Visitors to spend time with Emirati women within their homes and farms to discuss different ways of life and experience Emirati culture first hand.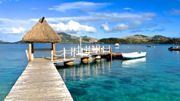 A Couple's Paradise on Turtle Island Fiji – Privacy, Romance and Private Beaches - 09/18/17
We settled into our seats on the overnight flight from Los Angeles to Fiji's Nadi International Airport. It didn't take long to fall asleep. We woke to have a meal, watch a movie and start our novels. Before we knew it, it was time to land.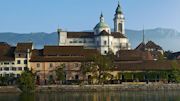 A Cultural Crusade through Basel, Switzerland - 07/05/13
Home to more than 40 museums and housing works by some of the world's most famous artists and designers, it's no wonder that Basel in Switzerland draws stars like Kanye West, Leonardo DiCaprio and Roman Abramovich to its cultural events and yearly art shows, where art buying is serious business.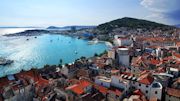 Adriatic Luxury Journeys Offers Private Escapes to Croatia for Valentine's Day - 02/06/15
For couples looking to leave the winter blues behind with a romantic getaway this Valentine's Day, Adriatic Luxury Journeys, the leading global travel provider for small-group and private guided tours to Croatia and neighboring countries on the Adriatic Coast, offers exclusive experiences that haven't yet appeared on many Facebook pages.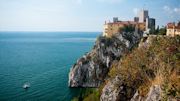 Adristorical Lands: Exploring the History, Culture, Arts and Ancient Crafts in the Adriatic - 10/31/13
Adristorical Lands had its London launch on 29th October 2013 with a photographic exhibition to celebrate this European Union funded project.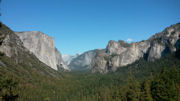 Adventure Meets Luxury at Tenaya Lodge at Yosemite - 09/09/15
Highway 41 from Fresno-Yosemite International Airport is our route to Tenaya Lodge in Fish Camp, just two miles from Yosemite National Park's south entrance.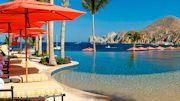 Aeromexico Offers Non-Stop Flight from New York to Los Cabos - 11/06/13
The Los Cabos Tourism Board has announced a new non-stop flight from New York's John F. Kennedy (JFK) airport to San Jose del Cabo (SJD) airport via Aeromexico.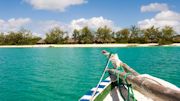 A Far-flung Getaway on Mozambique's Exotic Vamizi Island - 08/08/12
Miles away from almost everything, in the middle of the Indian Ocean, Vamizi Island beckons those who seek the barefoot luxury and adventure that only an African Island can bring.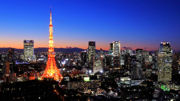 AFAR Travelers Select Tokyo as Top Destination for 2018 - 12/05/17
Japan National Tourism Organization (JNTO) is pleased to share that AFAR Magazine has selected Tokyo as the #1 Asian/Middle Eastern city to visit for 2018 based on survey results of over 160,000 AFAR readers.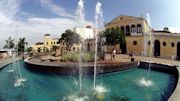 A Gem of an Island: Discovering Brazil's Florianopolis - 05/28/12
In Southern Brazil, a gem of an island and its surroundings are making waves in more ways than one.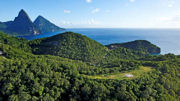 A Heavenly Stay at Jade Mountain St. Lucia - 10/11/17
One can't help but compare Jade Mountain to heaven. The ultra-luxury retreat sits high on a lofty perch on the 600-acre Anse Chastanet resort overlooking St. Lucia's awe-inspiring, World Heritage Piton mountains.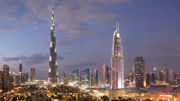 Air France Offers Special Rates to Middle East Destinations - 01/28/16
From today through January 30, Air France is offering special rates on Economy fares to Dubai and Amman. These rates apply on flights leaving out of New York and Boston.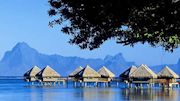 Air Tahiti Nui Offers Free Three-Night South Pacific Hopper Fare, June 1 - 05/29/15
Starting June 1st, Air Tahiti Nui passengers can visit Tahiti for free with the purchase of a round-trip ticket to or from Los Angeles and New Zealand, until June 22, 2015 for travel between August 22, 2015 and March 31, 2016 (blackout period is December 11, 2015 – December 20, 2015).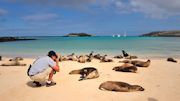 A Jet Setter's Guide to the World's Most Exciting Luxury Travel Experiences - 07/09/14
We've tracked down the most exciting luxury travel opportunities from new hotel openings in the Galapagos and Tel Aviv, to News & Special offers from hotels and resorts around the globe.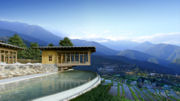 A Journey through The Kingdom of Bhutan with Six Senses - 12/13/16
Six Senses Hotels Resorts Spas announces their latest project, a collection of five individual satellite resorts in five separate locations, but all under the umbrella of one all-encompassing name: Six Senses Bhutan.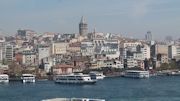 A Journey to Istanbul Savoring a City of Two Continents - 04/26/15
All around, the call to prayer sounded from the mosques. It was noon, Friday, and Istanbul seemed to pause as the faithful filed to worship.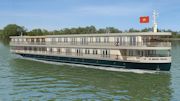 A&K Founder Geoffrey Kent on Where to Go in 2015 - 02/19/15
As the founder of luxury travel company Abercrombie & Kent (A&K) and a pioneer in experiential travel, Geoffrey Kent knows where to recommend for adventure, authentic experiences, and unique cultural interactions -- places that will change the way you look at the world.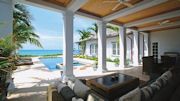 Albany Bahamas Offers a Lavish Family Getaway - 07/30/14
Albany, a luxury resort community in New Providence, the Bahamas is a collective vision of its founders - The Tavistock Group and Joe Lewis, along with golfing greats Tiger Woods and Ernie Els.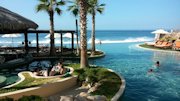 A-List Getaway: The Luxury of Los Cabos - 05/29/14
Set at the southernmost tip of Mexico's Baja Peninsula where the Sea of Cortés meets the Pacific Ocean, Los Cabos is synonymous with the Hollywood jet set. From the days of John Wayne and Bing Crosby to George Clooney and the Kardashians, an endless list of celebrities continues to enjoy luxurious holidays here.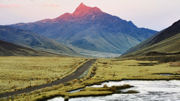 All Aboard: 6 New Luxury Trains to Experience Around the World - 03/28/17
Explore Mexico's Tequila Country, Portugal's Douro Valley, the Peruvian Andes, India's regal landscapes and Japan's scenic coastline with these new locomotives that take train travel to the next level. All aboard!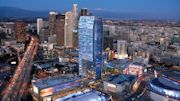 All Eyes on L.A. for Awards Season - 01/10/13
LA is in full swing for Awards Season when the best in entertainment get kudos from their peers and the general public gets an opportunity to check out the celebs in person, whether at the ceremonies or on the red carpet.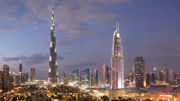 All-new Luxury, Style and Culture Tours in Dubai and the UAE - 01/20/16
Leading luxury tour operator Artisans of Leisure has launched all-new tours of Dubai and the United Arab Emirates for 2016, featuring the best of Dubai, the nearby Arabian Desert and Abu Dhabi.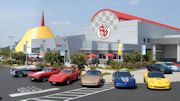 All Roads Lead to Bowling Green as Thousands Caravan to Corvette Museum's 20th Anniversary - 08/25/14
Thousands of Corvette enthusiasts are caravanning across the globe as all roads lead to Bowling Green, Ky., home of America's favorite sport scar, for this week's jubilation of all-things Corvette.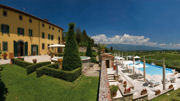 A Luxury Food Tour in Tuscany - 09/28/15
What better way to spend the autumn months and enjoy the foliage than a one-week food tour in Italy: Discover alternative travel that lets you taste Italy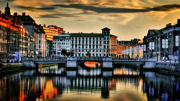 A Luxury Guide to Gothenburg, Sweden - 05/26/17
Gothenburg, known for its beautiful archipelago, great seafood, friendly atmosphere and innovative entrepreneurs.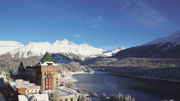 A Luxury Guide to St Moritz, Switzerland - 03/11/16
Saint Moritz celebrated 150 years of tourism last year and its appeal shows no signs of diminishing. Synonymous with glitz and glamour, Saint Moritz is the oldest and most prestigious winter resort in the world.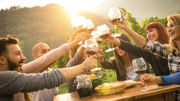 Amalfi Coast luxury villas in high demand as visitors seek 'experiential travel' - 11/07/17
One of the top global travel trends in recent years has been "experiential travel." It's a term that refers to participatory travel experiences where visitors interact with locals, learn about the culture and history of the region, and engage in off-the-beaten-path activities and adventures.
Amelia Island Florida Features Full Events Calendar - 01/17/12
Florida's Amelia Island offers visitors an appealing mix of special events throughout the year, each celebrating the island's colorful past, natural treasures or present day arts and entertainment.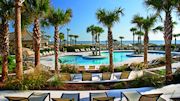 Amelia Island Voted Among Top Islands in the U.S. - 10/16/13
Northeast Florida's Amelia Island has placed among the Top 25 Islands in the World in the 2013 Condé Nast Traveler Readers' Choice Awards.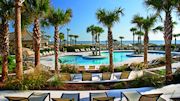 Amelia Island Voted Top U.S. Island for 6 Consecutive Years - 10/18/12
For the sixth consecutive year, Northeast Florida's Amelia Island has placed among the Top 10 US Islands in the Condé Nast Traveler Readers' Choice Awards.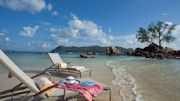 American Express Travel Reveals Where to Getaway in 2014 - 01/15/14
American Express Travel recently surveyed a panel of experts – nearly 200 of its Travel Counselors – on top destinations and travel trends they are seeing from their customers for 2014.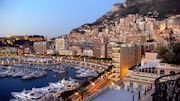 A Millionaire's Weekend in Monaco - 08/27/14
Despite measuring no more than 0.75 square miles along the Côte d'Azur and taking less than an hour to walk across, Monaco is famous across the globe for its unadulterated glitz and glamour.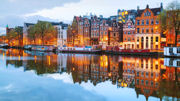 Amsterdam for Lovers of Luxury - 11/04/16
Those who want to experience a taste of luxury in interesting surroundings may want to consider Amsterdam as a holiday destination.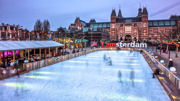 Amsterdam in the Festive Season - 12/13/15
Popular in spring and summer when the tulips bloom and the sun shines brightly, now Amsterdam is a go-to-destination during the holiday season from the end of November through the middle of January.
An Anecdote for the U.S. Presidential Election: George Washington's Nevis Vacation - 11/12/12
Discover the birthplace of Alexander Hamilton and George Washington's Hot Spa Retreat, circa 2012.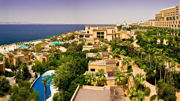 Ancient Sophistication Meets Modern Luxury in Jordan's Dead Sea Region - 12/01/16
The melding of ancient sophistication and modern luxury was the theme of my recent trip to Jordan where I enjoyed a fantastic stay at the Kempinski Hotel Ishtar Dead Sea and got to make a long-time dream come true with a tour of the ancient city of Petra.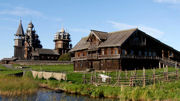 An Epic 26-Day Grand Tour of Russia by Land & River - 08/18/16
Grand Tours don't get much bigger and better than Golden Eagle Luxury Trains' brand new Grand Tour of Russia, introduced for summer 2017.
An Escape to Morocco's Ourika Valley - 09/28/11
Stare out at the Ourika Valley and you find yourself glimpsing back in time.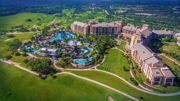 A New Beach Has Arrived in San Antonio - 03/24/16
JW Marriott San Antonio Hill Country Resort & Spa debuts its $16 million expansion to both its world class River Bluff Water Experience and a new additional meeting/convention space.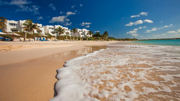 Anguilla - A blend of high style and low-key elegance - 02/23/17
Anguilla is a British overseas island territory that is tucked away in the northern Caribbean and nestled around unrivaled white beaches and deeply turquoise seas.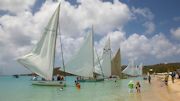 Anguilla & Boatracing: A Celebration of Culture & Tradition Unique to the Caribbean - 10/01/13
While the Caribbean island of Anguilla is best known for its 33 beautiful beaches, culinary flair and appeal to celebrity vacationers, most are unaware of the island's longest seafaring tradition and exhilarating national sport: boatracing. (In Anguilla, boatracing is indeed one word).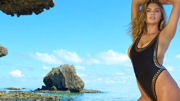 Anguilla Featured in Sports Illustrated Swimsuit 2017 Issue - 02/15/17
Anguilla, the Caribbean's best kept secret, is one of the stunning destinations featured in the highly coveted Sports Illustrated Swimsuit 2017, which launches today, February 15.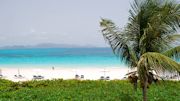 Anguilla Sees Increased Visitor Arrivals Of Over 20% in June of 2013 - 08/02/13
The Ministry of Tourism for the island of Anguilla is celebrating an increase of 20.2% in visitor arrivals during the month of June.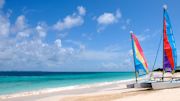 Anguilla's Festival Del Mar Celebrates the Sea - 04/03/14
The island of Anguilla will serve up a 'heavenly helping' of seafood delights at its annual Festival Del Mar culinary fete, Easter weekend, April 19-20.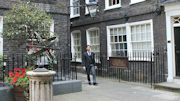 An Insider's Tour of St. James's, London - 11/14/14
The Stafford London, a hidden gem of a hotel tucked away in a quiet corner of St. James's Place provides "Secrets of St. James's" walking tours with London cognoscenti, Frank Laino, the hotel's executive concierge.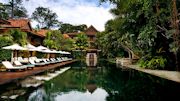 An Insider's Guide to Asia with Belmond - 07/29/14
An Insider's Guide to Cambodia, Indonesia, Laos, Thailand and Myanmar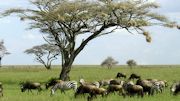 An Insiders' Guide to Serengeti National Park - 07/10/13
Planning a "bucket list" trip to visit world-famous Serengeti National Park can be a daunting task. In a park that is 5,700 square miles, how do you decide which are to see, where to stay, and what highlights you shouldn't miss?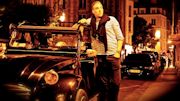 An Insider's Tour of Paris with Midnight in Paris on Wheels - 02/16/15
Enjoy a tour in the city of love with Nicolas Manac'h, a charming guide/driver who will lead you on a unique Paris tour.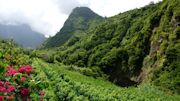 An Island Paradise in a Glass from Madeira, Portugal - 03/10/15
After a long, cold winter who isn't dreaming of a tropical escape? Consider the island of Madeira, situated in the Atlantic Ocean, belonging to Portugal, 400 miles west of the Moroccan coast.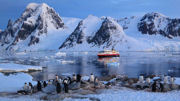 Antarctica: A Dream Journey to the End of the Earth - 12/17/16
Ushuaia, in Tierra del Fuego, Argentina is the southernmost city on our planet known as "Fin del Mundo" or "End of the World." My husband and I have arrived here to embark on a once in a lifetime voyage to Antarctica.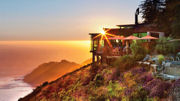 An Update on Big Sur & California Highway 1 for Summer Travel - 06/25/17
The Central Coast is one of the most breathtaking places in California. While the region experienced a winter that severely affected Big Sur, travelers are still able to access some of the best the Central Coast has to offer this summer by traveling the famous Highway 1 from both the north and the south.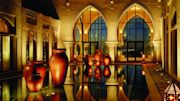 A One&Only Arabian Journey - 03/25/13
One&Only Resorts offers guests an opulent three night/ four day Arabian Journey at their two ultra-luxurious resorts in Dubai–One&Only Royal Mirage and One&Only The Palm.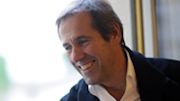 Architect Jean-Michel Gathy's Ingenious Hotel Designs in China - 04/30/15
China can lay claim to some of Jean-Michel Gathy's greatest hotel achievements; award-winning successful properties where the delicate dance between old world opulence and cutting-edge concepts is unparalleled.With a series of eagerly anticipated openings in the pipeline, it has been suggested that the best is still to come.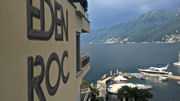 A Resort Getaway at Hotel Eden Roc Ascona on Switzerland's Lake Maggiore - 06/12/17
My last moment at the Hotel Eden Roc Ascona was exactly where I began my stay, standing on the balcony of my room. Both days were identical. The sun was shining. I had a clear view of Lake Maggione and Monte Gambarogno.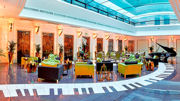 Aria Budapest Mixes Luxury with Jazzy Kind of Wow in City Center - 08/03/17
Aria Budapest, a member of Library Hotel Collection, puts the wow in wow factor with a jazzy wow at every turn starting with a showy keyboard design in the lobby floor.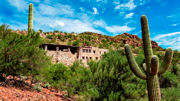 Arizona's Colossal Cave Mountain Park Reopens to the Public - 02/19/16
Colossal Cave Mountain Park, located approximately 15 minutes southeast of Tucson in Vail, Arizona, has officially reopened to the public after completing its first phase of renovations.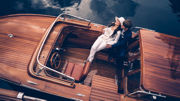 A Romantic Venetian Journey through Berlin - 02/28/17
Regent Berlin, with its luxurious yet intimate atmosphere, is a perfect place to indulge in a romantic getaway. This spring and summer, Regent Berlin welcomes couples to discover Berlin in a unique way with the Romance Package.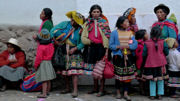 Artisans of Leisure Offers Exclusive New Private Culinary Tour of Peru - 06/24/15
Luxury tour operator Artisans of Leisure is excited to announce the launch of Culinary Tour of Peru, a new, food-focused private tour that immerses sophisticated travelers in Peru's culinary and cultural traditions.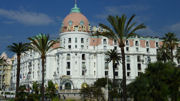 ART & SOUL: A Magical Master's Tour from the Riviera to Provence - 03/25/17
The light shimmers bright and golden on a cerulean sea. The soft, warm breeze stirs the palm trees and threatens to take my napkin off into the blue.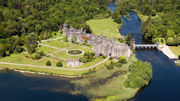 Ashford Castle Invites Guests to Celebrate St. Patrick's Day in Ireland - 02/17/12
Often associated with bar-hopping and grand parades in the U.S., St. Patrick's Day in Ireland offers plenty of festivities as well as first-hand exposure to the Emerald Isle's rich history and cultural traditions around this important holiday.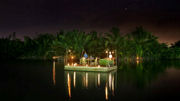 Asian Sweet Spots Increase Odds for Yes on Marriage Proposals - 01/10/17
A recent survey of choice tables, inspiring balconies and powder-white sands across Asia has identified a number of spots where the odds of landing a 'yes' on a marriage proposal are higher than usual.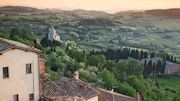 A Slow Food Journey in Italy - 11/27/12
I'm standing in a 1,000 year old wine cellar in the medieval Tuscan hilltop town of Montepulciano, listening to a venerable wine master whose career spans 50 years. This is the beginning of a week long "Boutique Journey" introduced by Brendan Vacations in association with Slow Food Travel and I'm already captivated!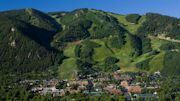 Aspen is For Art Lovers This Summer - 03/28/16
One of the most anticipated events of the season, the Aspen Antiques, Jewelry & Fine Arts Fair, will celebrate its 13th installment as a hallmark for the small mountain community when it returns to the Aspen Ice Garden on July 2 to 10, 2016.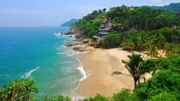 A Stranger in Paradise: Costa Rica - 10/20/16
There's a famous quote that says: "Paradise is not a place, it is a state of mind." Wrong. Paradise is, very much, a place. Once at this "place," your state of mind kicks in and then, voila: Paradise! This was my profoundly pleasurable experience recently on my first visit to Costa Rica.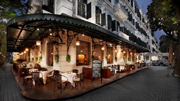 A Tale of Two Capitals: Hanoi and Hue - 03/24/16
The leading hotels in each of Vietnam's most culturally profound destinations have come up with 'A Capital Idea,' a five-day, four-night exploration of cities that each reigned for a spell as the country's capital.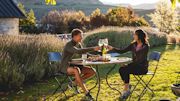 A Taste of New Zealand: Food, Wine, and Festivals - 01/22/15
A trip to New Zealand is high on the list for many travelers and for many, food and drink is a key ingredient; for foodies on a journey of new discovery or simply, visitors looking for the best way to experience the warm, relaxed and unmistakable Kiwi hospitality.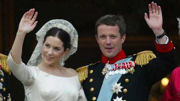 Attend Royal Dinner Celebration for Prince Henrik of Denmark in Solvang, California - 05/25/11
Henrik, His Royal Highness The Prince Consort of Denmark will visit Solvang on Saturday, June 11, 2011, as part of the city's ongoing Centennial celebrations.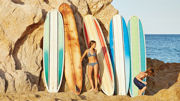 Auberge Resorts Collection Announces Summer Family Vacations - 04/19/17
Auberge Resorts Collection welcomes summer with a host of activities that invite families to escape, reconnect and create cherished memories.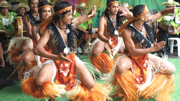 Auckland's Pasifika Festival Celebrates 24 Years - 02/18/16
New Zealand's annual Pasifika Festival is the world's biggest celebration of Pacific Island culture and Heritage.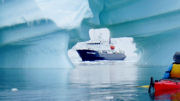 Aurora Expeditions 2017-18 Antarctica Early Bird Sale Now On - 08/19/16
Polar cruise specialists, Aurora Expeditions, have launched their 2017-18 Antarctic program with an exclusive Early Bird sale, offering travelers the chance to save up to 15% on selected expeditions when booked before 31 August 2016.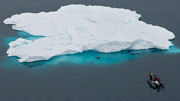 Aurora Expeditions Launch New Snorkeling Adventure in Antarctica - 08/11/15
Replace the warm seas of the tropics with sparkling icy turquoise waters, white sands with iridescent icebergs, and sea turtles with diving penguins and you have one of the most innovative and stimulating sea experiences ever offered; snorkeling in Antarctica!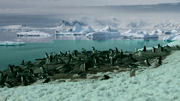 Aurora Expeditions Offers a Sensory Overload in a Frozen Wilderness - 07/01/15
Barely touched and retaining a purity unlike anywhere else, Antarctica is home to icebergs, glacial islands and an abundance of wildlife blissful in their complete isolation.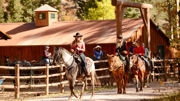 Austin Adventures Introduces Peak Luxury and Iconic Adventures in Colorado - 03/23/16
Hitting the peaks while experiencing the stars may be the best way to describe Austin Adventures' new-for-2016 Colorado 5-Star Wilderness Adventure, a six-day/five-night immersion in what this company does best – making sure the 'wows' are liberally stirred into the vacation feast.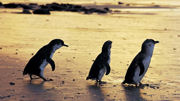 Australia's Famous Phillip Island Celebrates World Penguin Day April 25 - 04/21/16
In celebration of World Penguin Day, Phillip Island is offering a host of activities that brings visitors up close and personal to the colony of more than 32,000 little penguins who call the island home.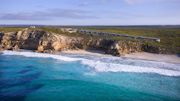 Australia's Kangaroo Island Offers Activities for the Whole Family - 05/17/13
You will never want to leave once you have escaped to Kangaroo Island. Located off the coast of South Australia, it is a perfect place to disconnect from the world, and reconnect with what and who is truly important to you. Here's a list of things to do.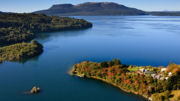 Autumn in New Zealand: A food and wine lover's paradise - 01/18/17
New Zealand is a paradise of fine food and wine–where internationally acclaimed vineyards stretch throughout every region, and fabulous wines are paired with freshly harvested ingredients in creative dishes prepared by brilliant chefs.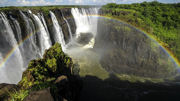 A Vacation For Every Month of 2017 - 12/31/16
If you've got some free time on your hands, why not use it to travel the world? There are so many options for where to go, it's easy to fill an entire year of travel. Here is a trip you can take during each month of 2017.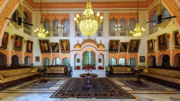 A Visit to Alsisar Palace in Rajasthan - 03/23/16
The desolate roads, the pastoral calmness hung in the air, changing color of the mud-dunes from clay brown to camel yellow, the nomadic hue of the lifestyle, frequent calls of a peacock and the half-forgotten monuments set against the backdrop of an azure, blue sky, this region seemed to have soaked its beauty in the rustic chill of its lifestyle.
A Visit to Argos in Cappadocia - 06/29/16
Mark Nicholls visits Argos in Cappadocia, and discovers a fresh perspective on five-star luxury.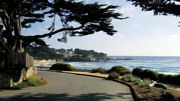 A Visit To Carmel-by-the-Sea Leaves Travelers Healthier, Recharged, and Inspired - 04/11/17
The best way to discover beautiful Carmel-by-the-Sea has always been on foot—and it just got better, especially for today's fitness-minded traveler.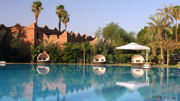 A Visit to Es Saadi Palace in Marrakech - 11/08/15
Mark Nicholls visits the five-star Es Saadi Palace in Marrakech and absorbs the sounds, scents and sentiment of a wonderful city and resort.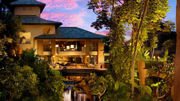 A Visit to Four Seasons Resort Lanai - Hawaii's Magical Gliding Swan - 10/03/17
Something magical happens if you see the same employee twice at the Four Seasons Resort in Lanai, HI. Even if you've encountered this employee for only an instant the first time, chances are good they will address you by name the second time around.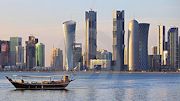 A Visit To Qatar, The Pearl Of The Middle East - 10/03/12
To those in the west, the country of Qatar is an endless source of mystery. While some may have trouble pronouncing the tiny, oil rich nation's name (Kut-tar), even fewer seem to know about its culture.
A Visit to The St. Regis Princeville Resort in Kauai - 09/29/17
Have you ever had a hotel staffer bring a bucket of ice to your room and arrive with a smile that looked like he was holding a winning lottery ticket? This happened at the St. Regis Princeville Resort in Kauai.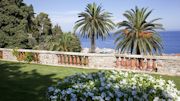 A Visit to Villa della Pergola and its Gardens in Alassio, Italy - 04/18/15
Villa della Pergola and its gardens in Alassio, Italy on the Ponente Ligurian were created at the end of the 19th century. They belonged to wealthy British families and are one of the most glamorous locations on the Italian Riviera.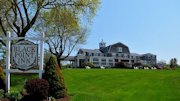 A Visit to Winslow Homer's Maine at Black Point Inn - 05/18/13
Looking out at the peaceful bay in this quiet, picturesque setting, it's hard to imagine the dramatic, weatherbeaten scenes of Winslow Homer's paintings.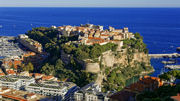 A Walk on the Rock - A Trip through the Old Town of Monaco - 02/24/16
While the concept of Monaco may evoke images of towering skyscrapers in close proximity to one another on the glamorous shores of the Principality, the various quarters of Monaco vary enormously in architecture and atmosphere.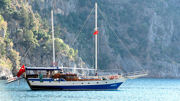 A Wonderfully Relaxing Cruise to a Sunken City - 03/27/17
The Turquoise Coast of Turkey has many treasures. One of them is the sunken city of Kekova on an island close to Demre, a cruise away from the tourist region of Fethiye.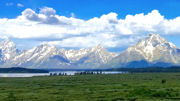 Backroads Names Top 5 Trending US National Parks Trips - 03/29/16
Backroads, a leading active travel company, named the five most popular trips featuring US National Parks for celebrating the park centennial anniversary this summer.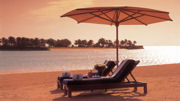 Bahrain - The Middle East's Foodie Traveler Heaven - 10/30/17
A flourishing culinary scene that in recent years has evolved with enormous redevelopment and revitalization, guests of The Ritz-Carlton, Bahrain have an array of faraway flavors at their fingertips.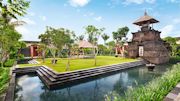 Balinese Bliss: The Island's Top Destinations - 07/25/14
Lush beaches, palm trees and warm blue waters are always appealing on the tail-end of winter, but it's not only the tropical draw cards that make Bali so alluring.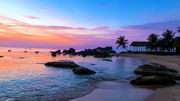 Barbados is this Year's Holiday Villa Destination - 10/02/17
Barbados is by and far one of the most popular tourist destinations in the Caribbean, and has also grown into a hotspot for luxury private Caribbean villa rentals, and for many very good reasons.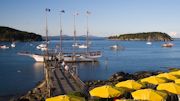 Bar Harbor Events for 2015 - 12/10/14
Looking for even more reasons to plan a trip to Bar Harbor, Maine, and Acadia National Park? If the spectacular scenery, outdoor adventure and fresh lobster aren't enough for you, we have a year full of special events that you can plan your visit around.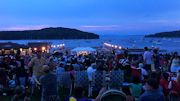 Bar Harbor Readies for a Special Fourth of July Celebration - 06/05/14
Voted one of the top five small town Fourth of July celebrations in America in 2013, Bar Harbor is preparing once again to provide locals and visitors with spectacular festivities.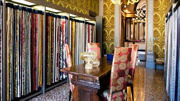 Bauer Palazzo Reveals the Fabric Secrets of Venice - 01/13/16
THE BAUERs will take curious travelers and interiors enthusiasts alike on a whirlwind fabric tour of Venice.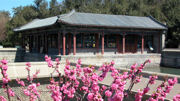 Beautiful Weather Arrives in Beijing - 05/03/11
It is that time of year again in Beijing. The trees are flowering, the wind is blowing lightly and the skies are blue. Perfect time of year to visit the northern capital.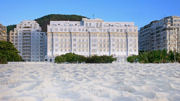 Belmond Unveils The List, A 'Must Do' Guide of Experiences for 2016 - 01/11/16
Belmond kicks off 2016 by unveiling The List, a 'must-do' guide of experiences designed to inspire unforgettable travel moments, exclusively curated by Belmond for the year ahead.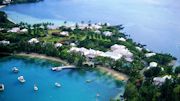 Bermuda Celebrates Heritage Month - 05/05/14
Visitors to Bermuda are invited to celebrate the island's annual Heritage Month in May with activities dedicated to showcase its rich culture.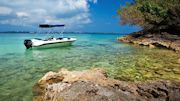 Bermuda Named Number #1 Wreck Diving Destination by Scuba Diving magazine - 03/13/14
Home to more wreck dive sites per square mile than anywhere else in the world, Bermuda has been honored by the readers of Scuba Diving magazine as the No. 1 Wreck Diving destination in the Caribbean and Atlantic.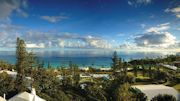 Bermuda Offers 'So Much More Summer' Deals - 04/21/14
Travelers to the beautiful island of Bermuda this summer can save $200 off of their stay of three nights or more at participating hotels by taking advantage of the island's limited-time So Much More Summer offer.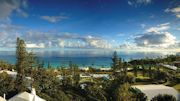 Bermuda's Pink Sale Offers 50% Off Hotel Rates - 12/19/13
Visitors seeking a nearby winter escape can take advantage of a limited-time opportunity to experience Bermuda's famed pink sand beaches and British charm at up to 50 percent off regular rates during the island's special "Pink Sale".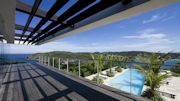 Bespoke Brazil Expands its Luxury Travel Portfolio - 08/06/13
Bespoke Brazil, the specialist Brazil tour operator, has expanded its luxury portfolio to offer its discerning clients a number of exclusive beach villas and luxury yachts.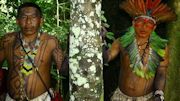 Bespoke Brazil Launches Expedition to the Tribes of Remote Brazil - 09/30/13
Bespoke Brazil, the specialist Brazil tour operator, launches an expedition to the tribes of the Kaxinawá of western Brazil. An exciting itinerary for those looking to really get off the beaten track to an area few tourists visit in Brazil.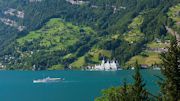 Bespoke Switzerland to Offer Luxury Lifestyle Concierge Service - 07/11/14
Launching this September, Bespoke Switzerland is a Swiss luxury lifestyle and concierge service, offering a range of services, including private jet and helicopter transfers, exclusive experiences and fabulous VIP access to events.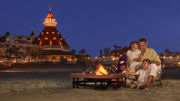 Best Bonfire Destinations For Summer - 05/26/16
With the kick off of summer this weekend, here is a round up of the best destinations to experience summer bonfires this season.
Best Las Vegas Pools for Every Mood this Summer - 06/03/15
Summer in Las Vegas is finally here and the introduction of three new experiences will elevate the city's all-star lineup of pools this season – Delano Beach Club, ARIA Sky Pool and Monte Carlo's Sensation.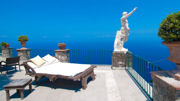 Best of Capri Package at Hotel Caesar Augustus - 04/03/14
With summer quickly approaching, Hotel Caesar Augustus is opening its doors April 18th and introducing 20% savings with the 'Best of Capri' package for guests to get a behind the scenes look at the island of Anacapri and an authentic Italian experience.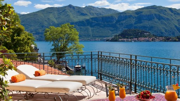 Best Places to Travel in Europe this June - 06/03/16
As the weather warms up, Europe becomes ever more popular as a holiday destination. See where Quintessentially Travel suggests you go this summer...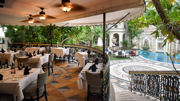 Best Restaurants in Miami Beach - 09/07/16
We have compiled a list of Miami Beach's best restaurants from classics to newbies. Here are 10 of the hottest restaurants to try now.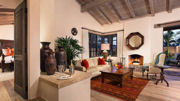 Best Romantic Fireplace Destinations - 10/16/15
With the colder months approaching, we compiled a list of the best destinations to enjoy a romantic getaway while keeping warm with a stunning fireplace and kindling the sparks.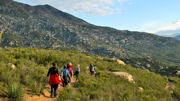 Best Trails for National Take A Hike Day, Nov 17 - 11/09/15
With National Take A Hike Day right around the corner on November 17th, these great destinations offer a variety of some of the best hiking trails to explore this fall and winter. From desert trails to mountain scenery along with a few more hidden paths.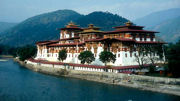 Best Travel Destinations In Asia For Spring 2011 - 03/06/11
Remote Lands, the New York and Bangkok-based Asia private tour operator, names the hottest places for ultra-luxe bespoke holidays this spring, including Japan, Bhutan, South Korea, Nepal, and China.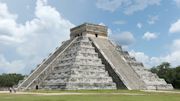 Beyond the Beach, Mexico's Top 10 Cultural Tours Revealed - 07/08/14
It's no secret that most parents want their families to do more than just build sandcastles on their vacations in Mexico. That's why Delta Vacations, a leading provider of world-class, tailored vacation packages, revealed today its list of the top 10 cultural tours and excursions in Mexico.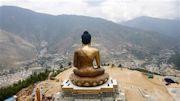 Bhutan Charms, but Shangri-La is no paradise - 05/28/12
Saffron-robed monks wander the streets of Thimphu, where elaborately painted buildings feature lucky symbols like tigers and phalluses, all under the gaze of a huge gold Buddha atop a mountain overlooking Bhutan's tree-lined capital.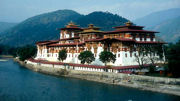 Bhutan Featured in NYTimes 'The 46 Places to Go in 2013' - 01/15/13
Bhutan has long been known as a tiny Eastern country that puts gross national happiness ahead of gross domestic product, but yesterday's issue of the New York Times touted it as much more, highlighting it as destination #5 out of 46 "must-go-to" destinations for 2013.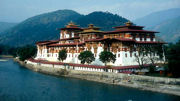 Bhutan: Happiness is a Place - 04/15/11
The Tourism Council of Bhutan (TCB) unveiled "Bhutan, happiness is a place" as the new slogan to be used to present the destination globally.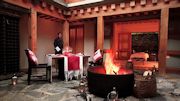 Bhutan Luxury Himalayan Escape by Private Jet - 10/07/13
COMO Hotels and Resorts teams up with air charter specialist Chapman Freeborn to launch an exclusive luxury week in Bhutan.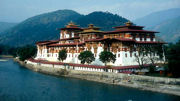 Bhutan: The Land of the Thunder Dragon - 05/22/13
Since opening its borders to tourism in 1974, Bhutan has carefully nurtured its environment and protected its living culture, and Bhutan's people have benefited from the resulting economic growth.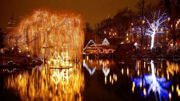 Biggest Light Festivals for the Holidays - 11/28/17
With the holidays right around the corner, destinations are stepping up their game with over-the-top light displays to attract new visitors, Instagrammers and locals alike. Simply going to see decorated store windows doesn't quite cut it anymore.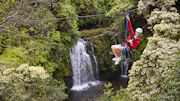 Big Island Zipline Tour Offers Private Waterfall Access and Swimming - 05/15/14
Skyline Eco-Adventures, Hawaii's award-winning zipline company and operator of the first zipline course in the United States, is launching a new Zip-n-Dip Tour option at its Akaka Falls location on the Big Island on June 1, 2014.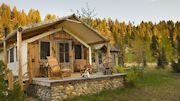 Big Sky Country Provides Room to Roam for Elite Travelers at Top Resorts - 08/08/12
After many years in the private aviation industry, I've witnessed several destinations appear on the short list of elite vacation spots.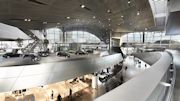 BMW Welt, a Munich landmark - 07/08/14
The BMW Welt has become a Munich landmark. The impressive architecture houses exhibitions of all of the brands of the BMW Group – BMW, BMW Motorrad, MINI und Rolls-Royce Motor Cars.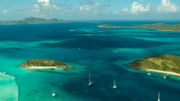 Book a Private Island for a Day in the Grenadines - 07/07/15
Erika's Marine Services, a yacht agent and concierge in St. Vincent and the Grenadines, offers exclusive rental of Jamesby, an uninhabited island in the middle of the Tobago Cays Marine Park.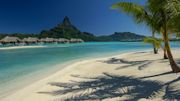 Bora Bora Ranked #1 Island in the World by U.S. News & World Report - 10/10/12
Bora Bora, located in the Islands of Tahiti, was recently ranked the "#1 Island in the World" by venerable news magazine U.S. News & World Report.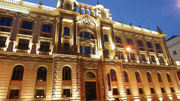 Boscolo Prague Offers Personalized Unique Experiences for Guests - 03/24/16
Boscolo Prague, Autograph Collection will start offering unique experiences for its guests to discover Prague. The experiences were specially designed and tailored to guest's interests and wishes.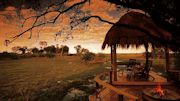 Botswana Safari Camps Make Condé Nast Traveler Gold List 2014 - 12/30/13
Camp Okavango and the Mombo and Little Mombo Camps in Botswana have again been selected by Condé Nast Traveler readers as among their favorite places to stay in the world, according to the Condé Nast Traveler Gold List 2014.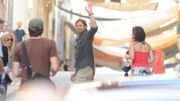 Brad and Angelina in Malta - 06/24/11
Brad Pitt and Angelina Jolie are currently staying on the island of Malta while Brad films his latest movie, World War Z.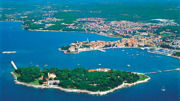 Brad Pitt and Partners to Build Luxury Resort in Istria, Croatia - 02/22/12
An exclusive report in leading Croatian national daily on February 22, 2012 said that Hollywood star Brad Pitt will be involved with partners in building a luxury seafront resort opposite the Brijuni Islands in northern Croatia.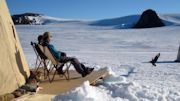 Brand New Five-Star Luxury Ecological Camp Opens in Antarctica - 01/03/13
Antarctica, the world's most southern continent, is on the bucket list of even the most discerning traveller. And now, with White Desert's brand new ecological camp, there is the possibility to reach this magnificent continent in five-star luxury!
Brazil's Baia do Sancho Named Best Beach in the World - 02/19/15
This week Baia do Sancho beach on Fernando de Noronha was chosen as the best beach in the world on TripAdvisor's 2015 Travellers' Choice best beaches list for the second year in a row.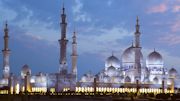 British Guests Help Abu Dhabi Hotels Achieve Double-Digit Growth - 06/03/14
Figures just released by Abu Dhabi Tourism & Culture Authority (TCA Abu Dhabi) show a 29 per cent increase in the number of guests staying in the emirate's 153 hotels and hotel apartments in April.
British Virgin Islands in Sports Illustrated 50th Anniversary Edition - 02/19/14
The British Virgin Islands Tourist Board is proud to announce the destination's appearance in the 50th Anniversary edition of the iconic Sports Illustrated annual Swimsuit production, which premiered worldwide yesterday across the web, mobile and newsstands.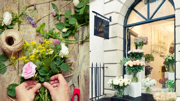 Brown's Hotel Unveils Secret English Garden - 04/25/17
This May Brown's Hotel, a Rocco Forte Hotel, will transform The Library into a Secret English Garden in the heart of May.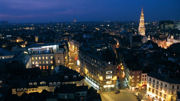 Brussels Terrorist Attacks: What You Need to Know About Travel Insurance Coverage - 03/23/16
Following yesterday's deadly terrorist attacks in Brussels, TravelInsurance.com, the leading travel insurance comparison website, explains what travelers should know when researching terrorism coverage in their trip insurance policies.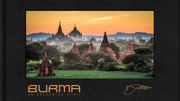 BURMA: An Enchanted Spirit - 06/07/16
Traveling by canoe, plane, boat, train, on foot and hitching a ride on the occasional dump truck, photographer David Heath crossed some of Myanmar's most remote terrain to capture the unique images found in the pages of his book, Burma: An Enchanted Spirit.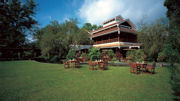 Burma Beckons with Orient-Express - 02/07/12
Now is the time to visit Burma. With travel restrictions loosening, tourism to the country increased by 30% in 2011.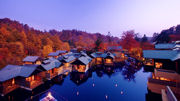 Business Meets Adventure in Japan with Asia Transpacific Journeys - 02/09/16
Business trips are usually just that; strictly business. From conferences to meetings and events, those who travel for business usually don't get to see beyond the four walls of their hotel room or work-related locales.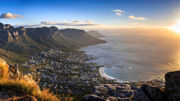 Butterfield & Robinson Reveals New Trips and Destinations for 2018 - 07/19/17
Butterfield & Robinson – the world's premier active travel company – has announced six new trips for 2018, including a self-guided walking trip in the Cotswolds, cycling in South Africa, and a handful of itineraries in new destinations across Europe.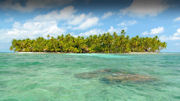 Calala Island – The Caribbean's New Frontier - 05/25/17
I'm sitting on the deck of my tropical bungalow listening to bird calls and gently lapping waves, looking out at a palm-fringed cay across the turquoise water.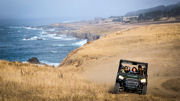 California Luxury Travel Trifecta – Mendocino, San Jose, Santa Barbara - 10/31/17
For those who subscribe to the notion that California luxury travel is isolated to spots within arm's reach of either the Golden Gate or the Hollywood sign, we've got a secret – three actually.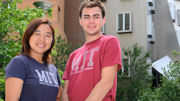 Cambridge's Only Public Tour of MIT Launches - 06/07/16
Trademark Tours has launched a public walking tour of MIT and the Kendall Square area, adding to their other public tour, The Hahvahd Tour, which is currently ranked as the #1 Tour and Attraction in Cambridge on TripAdvisor.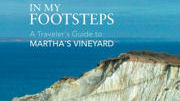 Cape Cod Islands are Calling: Discover Martha's Vineyard & Nantucket - 02/27/16
For centuries, Martha's Vineyard and Nantucket, the Massachusetts islands off the coast of Cape Cod, have attracted everyone from celebrities and presidents to everyday folks seeking a respite from the busier pace of the mainland.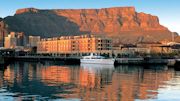 Cape Grace Announces Event Highlights in Cape Town for 2015 - 01/08/15
The multi award-winning Cape Grace in Cape Town the city's crown jewel on the central V&A Waterfront, is the perfect base for visitors during its vibrant festival season in 2015.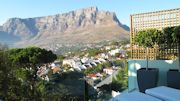 Cape Town Named Favorite City 2013 in Telegraph Travel Awards - 12/02/13
Cape Town has been voted The Telegraph Travel Awards' Favorite City for 2013, at a ceremony held in London on the 27 November 2013.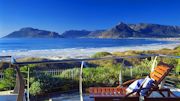 Cape Town Named Top Beach Destination at World Travel Awards - 09/27/12
The annual World Travel Awards took place last week and resulted in a string of accolades for South African tourism brands and a Best Beach Destination place for Cape Town.
Cap Juluca Makes Anguilla a Top Caribbean Vacation Destination - 09/02/13
Cap Juluca already conjures images of five star resort luxury among the rich and famous. But the newly renovated spaces of the Anguilla resort have breathed new life into the much loved resort, making it one of Frommer's top five Caribbean vacation destinations for 2013.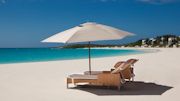 Cap Juluca to Host Master Sand Sculptor in Anguilla - 02/02/16
During March, Matt Long (aka Sandman Matt) will create one of his crowd-pleasing, whimsical sand sculptures on the glittering white sand of Maundays Bay Beach at the exclusive iconic resort Cap Juluca in the British West Indies.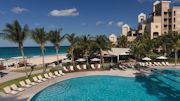 Caribbean Caché: The Good Life Thrives in Grand Cayman - 04/22/15
In Grand Cayman, not even the rare rainstorm can put a damper on the island's sunny disposition and laid back soul. As the heavens decided to pour down on a recent visit during the rainy season, visitors hoisted their umbrellas and soaked in the island's relaxing vibe. Because the sunshine is never gone for long.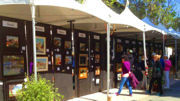 Carmel-by-the-Sea Art Scene Continues to Inspire - 02/09/16
From the town's nearly 100 art galleries to the annual Carmel Art Festival and the popular Carmel Art Tour, Carmel-by-the-Sea is as much a treasure for art lovers today as it has been for the artists for the past century.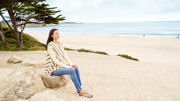 Carmel-by-the-Sea Becomes Mindful-by-the-Sea - 09/12/17
Carmel-by-the-Sea is a long-time favorite getaway for those seeking natural beauty, gourmet cuisine, and premier shopping.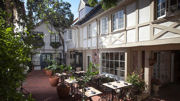 Carmel-by-the-Sea: What's New For Summer - 05/04/16
For 100 years, Carmel-by-the-Sea has been one of America's favorite small towns, enchanting visitors with its spectacular Pacific views, comforting inns, delicious restaurants, and welcoming attitude.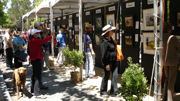 Carmel-by-the-Sea: Where Art Is Alive and Around Every Corner - 03/07/17
Even though Carmel-by-the-Sea's roots as an artists' colony date back more than 110 years, today "art" is around every corner you turn in the village. And visitors to the charming town along the Pacific can make art of their own with a choice of hands-on creative experiences.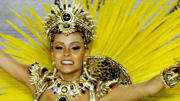 Carnival Time in Rio - A Wonderful City - 11/22/17
Cidade Maravilhosa – Wonderful City. This is the name the Cariocas (residents of Rio) fondly call their town – and with good reason.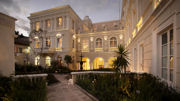 Casa Gangotena Offers Unique Experiences in Quito - 07/30/15
Casa Gangotena keeps a sharp eye on new options and offerings to enrich its portfolio of added-value guest activities in the capital city of Quito, Ecuador.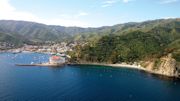 Catalina Island Offers Catalina Adventure Package - 11/12/14
Starting now, guests can book this customizable overnight package to explore the best that Catalina Island has to offer.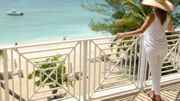 Cayman Islands Luxury at The Caribbean Club - 05/08/16
Vacation travel at its best makes you feel at least a little bit at home in exotic surroundings. Nowhere is this more delightful than at the Caribbean Club Boutique Condominium Hotel on Grand Cayman Island.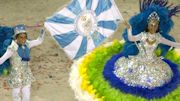 Celebrate Carnaval throughout Brazil - 01/27/16
With the Olympics nearly six months away, Brazil is set to be (once again) the #1 destination for international travelers. Just take a look at its main event: Carnaval.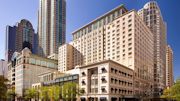 Celebrate Chicago's 175th Birthday with the Chicago Retreat at The Peninsula - 04/11/12
There has never been a better time to visit Chicago than this Spring and Summer with the city celebrating its 175th birthday and the fabulous Chicago Retreat offer at The Peninsula Chicago, with room rates starting at $450 plus a host of other value-added benefits.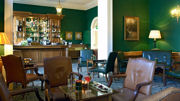 Celebrate Saint Patrick's Day in Ireland at The Merrion Hotel, Dublin - 01/24/12
In celebration of St. Patrick's Day, Dublin's five-star Merrion Hotel is offering two packages for the holiday.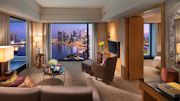 Celebrate Singapore's Golden Jubilee At Mandarin Oriental, Singapore - 02/02/15
Mandarin Oriental, Singapore celebrates the nation's 50th birthday with delightful dining and spa treats, as well as captivating tours, coupled with five-star legendary accommodation.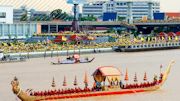 Celebrate Songkran with Sheraton Grande Sukhumvit, A Luxury Collection Hotel - 03/31/15
The Luxury Collection's Bangkok outpost– the Sheraton Grand Sukhumvit - is marking Songkran by offering a special Songkran Escape rate of £93 per night for stays until 19th April 2015.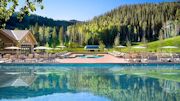 Celebrate Summer with the 12 Wonders of Park City at Montage Deer Valley - 05/26/15
When the ski lifts close in Park City, a fresh new palette of activities comes to life in the Wasatch Mountains and Montage Deer Valley presents the 12 Wonders of Park City: a 12-week long celebration saluting summer in this vibrant town.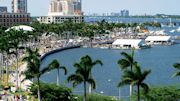 Celebrate SunFest at the Luxurious Chesterfield Palm Beach - 04/09/13
SunFest 2013 is almost here and everywhere you go you can feel the vibrancy of Palm Beach! For five fabulous days the first week of May, this annual Palm Beach music and art festival has great activities day and night in addition to the 50 featured bands!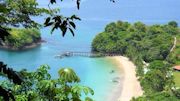 Celebrate The 100th Anniversary of The Panama Canal - 06/17/14
Discover the multifaceted cultural and natural beauty found at the "Crossroads of America" with an exciting new tour package offered by Truly Panama, a sustainable travel tour company that has garnered enthusiastic praise since launching operations last year.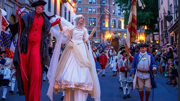 Celebrate the 20th Anniversary of the New France Festival in Québec City from August 3-7 - 07/27/16
The 20th Anniversary of the New France Festival will take place in Québec City from August 3-7 under the theme "Imagine America".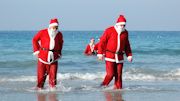 Celebrate the Holidays California-style in Santa Barbara - 11/28/12
In a city that celebrates over 300 days of sunshine every year, it's easy to forget that the holidays are right around the corner.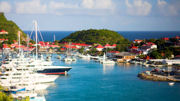 Celebrate the Holidays in St Barts This Winter - 09/21/11
The holiday season in St Barts has an irresistible appeal for travelers from around the world, and jetsetters and lovers of St Barts all congregate on the small island to enjoy the winter months in style.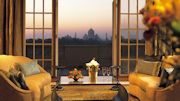 Celebrate Valentine's Day in India's Most Romantic Locations - 01/11/13
This Valentine's Day, actions speak louder than words as The Oberoi Group offers a range of thoughtful and personalized destination experiences, to engage guests with India's spectacular monuments, culture and pastimes, not to mention each other.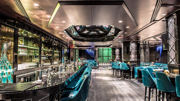 Celebrity Spotting During TED Vancouver - 01/13/16
Some of the world's greatest thinkers, artists, storytellers and entrepreneurs will descend upon Vancouver for the 2016
TED conference, which will take place February 15th-19th.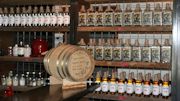 Charleston Culinary Tours Introduces Distillery Tour - 04/08/15
Charleston Culinary Tours has added a Distillery Tour on Thursdays, Fridays and Saturdays from 12:30 p.m. – 4:00 p.m starting at the Charleston Visitors Center Bus Shed and concluding near there.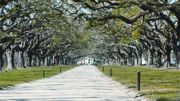 Charleston, South Carolina Announces 2012 Events - 11/30/11
Traditions play an important role in the Charleston area's lifestyle. From historic occurrences to family ties, this distinctive region of America is committed to preserving and protecting its rich culture.
Charlottesville Named in Top 10 List for Most Romantic City - 02/12/13
The Charlottesville Albemarle Convention & Visitors Bureau (CACVB) has announced that their destination ranked number four on the Livability.com top-ten list for most romantic.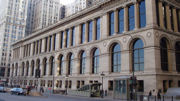 Chicago Cultural Center is a Beautiful Beginning to a Chicago Visit - 05/13/11
Since 1991, the Chicago Cultural Center located at 78 E. Washington Street has been an architectural showplace for the performing, visual and literary arts.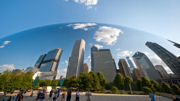 Chicago Fall Events 2014 You Won't Want to Miss - 08/21/14
Chicago's leading cultural institutions gear up for a fall calendar full of endless entertainment celebrating the city's cuisine, music, art, theatre and film. Return favorites, including the Chicago Jazz Festival and EXPO Chicago, are joined by several new events sure to delight residents and visitors.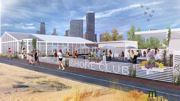 Chicago Gets a New Beach Dining Destination with Multi Million Dollar Shore Club - 07/05/17
Chicago residents and beachgoers will soon have a new upscale dining option opening in August, 2017, with the arrival of Shore Club, a venue that will evoke a coastal vacation-like mindset.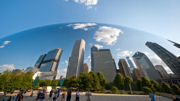 Chicago: Why Go Now - 05/16/11
Located on the shores of Lake Michigan, Chicago is a city of world-class status and beauty, drawing visitors from around the nation and the globe.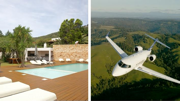 Chic Ibiza Villas & PrivateFly Launch Ultimate Luxury Ibiza Itinerary - 08/06/16
For €100,000 per week, eight can fly by private jet and experience the very best of the White Isle. Staying in an exclusive villa, the trip also includes dinner at restaurant Sublimotion, awarded 'world's best innovation in food and drink'*, plus day hire of a yacht.
Chile Travel Makes The New York Times Places to Go in 2012 List - 01/29/12
The New York Times, recently featured an article listing the top places to go in 2012 and Chile travel was among the article's highlights.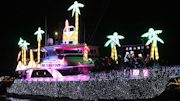 Christmas Boat Parade is 105th Annual Event in Newport Beach - 10/11/13
Escape the cold and celebrate the holiday season in Newport Beach, California for the 105th Annual Christmas Boat Parade, December 18th through the 22nd, 2013 hosted by the Newport Beach Chamber of Commerce.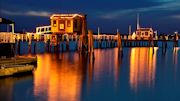 Christmas in Newport, RI is a Month-Long Tradition - 10/01/13
There's a palpable elation throughout the City-by-the-Sea throughout Christmas in Newport, a month-long celebration toasting the non-commercial traditions of the holiday season.
Christmas in Style at Vamizi Island Private Villas - 09/23/15
Christmas is a time for relaxing with friends and family. This year there is no better place to escape to than the sublime barefoot luxury island retreat of Vamizi Island in Mozambique.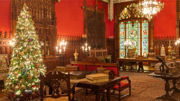 Christmas Preparations Underway at the Newport Mansions - 10/21/15
Christmas at the Newport Mansions is just one month away, and preparations are well underway to dress The Breakers (1895), The Elms (1901) and Marble House (1892) in their holiday finery.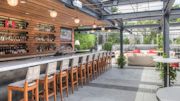 City Chic Meets Classic Charm in Greenwich, Connecticut - 02/14/13
Now that winter has arrived, New Yorkers in the know are apt to trade the city's slushy, gray sidewalks for the glistening white snow in nearby Greenwich, Connecticut.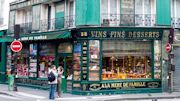 City Secrets Paris: The Essential Insider's Guide - 11/13/14
The best way to see a city is through the eyes of those who know it best. This is the simple idea that led to the celebrated City Secrets travel guides, in which experts have shared insider information about the places they know intimately, secrets that provide a traveler's itinerary with the kind of insight that only someone in-the-know can provide.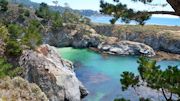 Coastal Living Names Monterey as One of the Top 10 Happiest Seaside Towns - 02/13/15
The Monterey County Convention & Visitors Bureau has announced that Coastal Living has selected Monterey, California as one of its Top 10 America's Happiest Seaside Towns.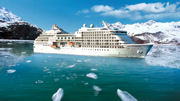 Cold Rush: Cruisers Head To Alaska This Summer - 06/19/17
A new cruise trend is surfacing this summer – a cold rush. More travelers are seeking glacial exploration, rather than sunbathing.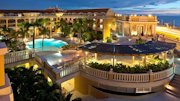 Colombia, Redefining Luxury Travel - 06/12/14
In Colombia, the definition of luxury travel is epitomized by style and experience.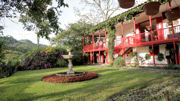 Colombia's Coffee Triangle Declared UNESCO World Heritage Site - 07/27/11
A popular destination for coffee aficionados and leisure tourists, Colombia takes pride in its rich coffee production and fertile land. As a region that blends the green of the mountains and the white of the snow: wake up to the invigorating aroma in Colombia's Coffee Triangle.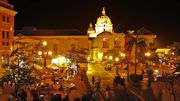 Colombia: Why Visit Now? - 04/05/13
Luis German Restrepo, the U.S. Executive Director of Proexport Colombia, tells us why Colombia is a hot destination right now.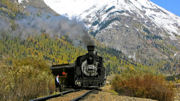 Colorado's Scenic & Historic Railroads Offer Glimpse into Colorado's Storied Past - 05/15/11
Colorado is well-known for its 10 scenic and historic trains and railways, which can take visitors everywhere from mountaintop summits and deep river gorges to rolling valleys and lush vineyards.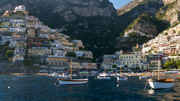 Come September: Benefits of booking a villa in the Amalfi Coast's post-peak season - 08/19/17
The temporary populations in the picturesque towns along the Amalfi Coast famously swell during peak summer travel months when visitors from Europe, America and beyond flock in large numbers to this celebrated region.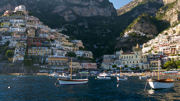 Come September: Seven reasons to book your Amalfi Coast villa in the late season - 09/05/17
Another banner year for tourism along the famed Amalfi Coast has welcomed throngs of travelers to the region this summer, and the picturesque towns dotting the hillsides currently are teeming with visitors from across the globe.
Concours d'Elegance Coming to Amelia Island, Florida - 02/21/12
Concours d'Elegance at The Ritz-Carlton, Amelia Island puts tiny island on the map with international car collectors.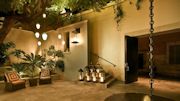 Conde Nast Traveler Names San Miguel De Allende #1 and Hotel Matilda # 2 in Mexico - 10/19/12
San Miguel de Allende has been honored as the star of Mexican tourism for 2012 by prestigious Condé Nast Traveler.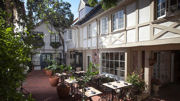 Cool Carmel-by-the-Sea is a 'Hot' Summer Destination - 06/28/16
Don't expect to see the "No Vacancy" signs hanging from lodging properties in Carmel-by-the-Sea this summer.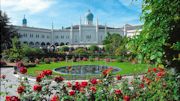 Copenhagen: A Foodie Getaway - 06/14/12
Copenhagen wasn't yet awake as I tiptoed over cobbles in the historic center's colorful streets. The only sign of life was a florist fluffing pots of blooming flowers outside her small shop.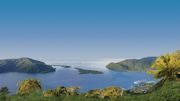 Costa Rica's Newest Superyacht and Tourist Destination Breaks Ground June 2014 - 04/21/14
Golfito Marina Village & Resort, Costa Rica's newest world-class superyacht destination and luxury resort property, broke ground in June 2014.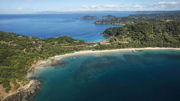 Costa Rica's Peninsula Papagayo to Undergo $100 Million Transformation - 07/11/17
Beginning in December 2017 with the debut of the re-imagined Four Seasons Resort Costa Rica, this investment will signal the launch of a long-term plan to connect and celebrate the sprawling peninsula from end to end for the first time, bringing an unprecedented new level of meaningful eco-luxury and transformative experiences to the Americas.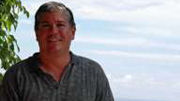 Costa Rica: Why Go Now? - 11/17/11
We interview destination and villa specialist, Mark Mead, for his insider tips about luxury travel in Costa Rica.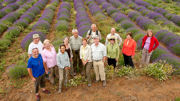 Country Walkers Introduces Lavender in Provence Tour - 06/30/16
Country Walkers has introduced a Lavender in Provence guided walking tour, just in time for fragrant seas of purple to bloom across the Provençal countryside.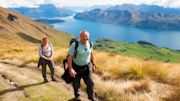 Country Walkers Launches New Asia-Pacific Trips - 08/13/14
Country Walkers, the multi-award-winning provider of active and experiential travel that brings guests to enticing destinations around the globe is heading East in 2015 with new guided walking adventures in the Asia Pacific Region spanning Japan, the South Island of New Zealand, and China.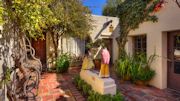 Courtyards, Corridors, and Crannies: Uncovering the Secrets of Carmel-by-the-Sea - 02/25/15
Carmel-by-the-Sea was recently voted the "No. 2 Best Small City in the U.S." by the readers of Conde Nast Traveler magazine. Maybe it would have been No. 1 if the readers had been able to find all the secret passageways and courtyards hidden throughout this charming coastal village.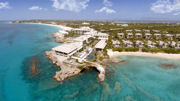 Create Unforgettable Memories This Holiday Season at Viceroy Anguilla - 11/04/15
Last-minute holiday planners looking for the ultimate getaway this season, can still secure a stay at the luxurious and sophisticated, Viceroy Anguilla, a premier lifestyle resort on the celebrity hideaway island of Anguilla.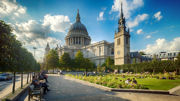 Create Your Own Royal Romance with London Pass - 12/05/17
It may be too late to bag a date with Prince Harry following his engagement to actress Meghan Markle, but visitors to London can console themselves by following in the footsteps of Royal romances with the popular London Pass sightseeing card.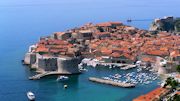 Croatia and Portugal are Trending Destinations According to LuxuryLink - 01/09/14
In a survey of more than 1,600 discerning travelers conducted by leading luxury travel website LuxuryLink.com, Croatia and Portugal were tabbed as up-and-coming destinations for 2014, while adventurous and foodie-focused vacations are being planned this year.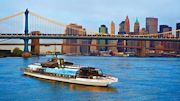 Cruising the Big Apple in Style with Bateaux New York - 08/15/14
It's been estimated that visitors to New York City can choose from over 1,000 sight seeing options, ranging from such iconic attractions as the Statue of Liberty and the Empire State Building to off-the-beaten-path tours of the Seinfeld TV show and the Best of Brooklyn Food and Culture Tour.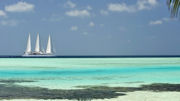 Cuba by Land & Sea with Abercrombie & Kent - 05/11/16
Abercrombie & Kent has brought together unparalleled expertise in small ship cruising and experiential travel to create the most immersive way to experience this island nation, Cuba by Land & Sea: A People-to-People Cruise.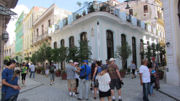 Cuba – Now is the Time - 12/11/17
After President Obama announced a relaxation of restrictions on travel to Cuba in December 2014, demand for the Caribbean island was so potent that the biggest fear of many travelers was that by the time they got there the place would be overrun by Americans.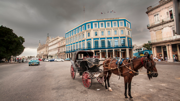 Cuba Travel Network Offers New American Legacy Itinerary - 09/20/16
Cuba Travel Network is offering a new Cuba tour focusing on America's ties with Cuba during the 20th century and what life would have been like for Americans living in Cuba back then.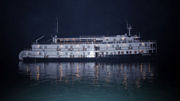 Cultural Heritage Draws Luxury Travelers to Vietnam's Best Hotels - 06/14/11
After the sun sinks among the limestone karsts of Ha Long Bay, the stars come out, to pepper the night sky and to light up the silver screen on the sundeck of the Emeraude, a near-replica of a paddle wheel steamer that plied these waters between 1906 and 1937.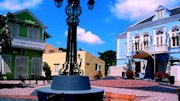 Curacao: This Dutch Treat is a Rhapsody in Blue - 03/09/09
If you've already been to the Caribbean, and want something more authentic, a bit more cultural, and more upscale, this is the hidden treasure you've been looking for.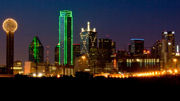 Dallas, Texas: Why Go Now - 05/17/11
Dallas, a city built on big dreams, freshly blazed trails and an attitude that all things are possible, is experiencing a renaissance.
Dancing and Sushi by the Sea on Japan's Shikoku Island - 02/17/17
I didn't know what to say. The master of ceremonies pointed at me. He was dressed in a brightly colored red and white Japanese folk costume. He wanted volunteers to join his Awa No Kaze dancers on the stage.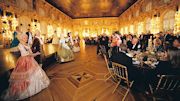 Dancing with the Czars - Spend New Year's Eve in Russia - 09/15/14
New Year's Eve is the most festive holiday of the year in Russia, with parties, presents, and vodka toasts. MIR Corporation has specialized in Russia travel for more than 26 years and offers a one-of-a-kind celebratory tour built around New Year's Day in glorious St. Petersburg, with Moscow merrymaking and a visit to 12th century Suzdal also included.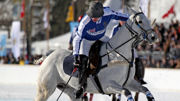 Davos To Host The First-Ever City Snow Polo Tournament - 10/22/15
THE FIRST-ever city snow polo tournament will take place in the highest city in Europe, Davos, Switzerland, from 25-28 February 2016.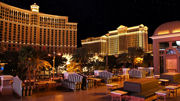 Dazzling Views of Las Vegas from Chateau Nightclub & Rooftop - 08/02/16
No trip to Las Vegas is complete without an incredible view of the strip, and Chateau Nightclub & Rooftop offers just that, while overlooking the famed Fountains at Bellagio.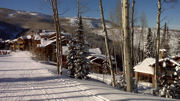 Deer Valley Named #1 Ski Resort Fifth Year in a Row - 10/12/11
Deer Valley Resort has been named the #1 ski resort in North America by the readers of SKI Magazine for an astonishing fifth year in a row.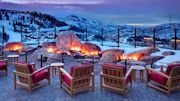 Deer Valley Resort Named United States' Best Ski Resort - 11/18/13
Deer Valley Resort announces that it has won United States' Best Ski Resort in the inaugural World Ski Awards.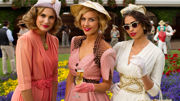 Del Mar Readies to Greet Five-Week Fall Meet - 10/15/15
As another first-class summer season closes, it's all about fall tidings and bringing back the old-school Hollywood vibe the seaside oval was founded on with the 'Bing Crosby Season' taking off on Thursday, October 29.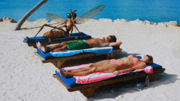 Dengue Fever in Hawaii, Zika Travel Alert - 01/13/16
Nothing brings tropical medicine close to home like one of your own patients getting sick overseas. I received a frantic email the other night from a patient who was vacationing in Hawaii with her daughter, who suddenly fell violently ill.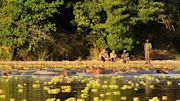 Destination 2014: South Africa and Brazil - 10/18/13
Two of the world's most exotic countries, South Africa and Brazil, will be intriguing travel destinations in 2014.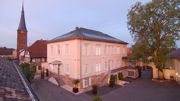 Destination Germany Beats its Own Tourism Record - 02/15/12
Germany is more popular than ever as a travel destination and achieved impressive figures last year despite the tough global economic situation.
Destination: Half Moon Bay, California Summer Happenings - 05/06/12
What's New In Half Moon Bay, California, Events from May to August 2012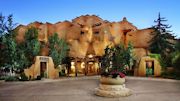 Destination Hotels Announces NEW Destination Discoveries Program - 11/14/14
Destination Hotels, the largest owner and operator of independent, boutique hotels in the country, re-launches its successful Destination Discoveries program today, offering a refreshing new roster of stimulating and distinctively local experiences for hotel guests.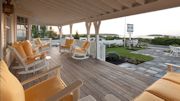 Destination Kennebunkport Website Launched - 04/12/12
One-Stop Source for Kennebunkport Resort Collection Features the Best Local Lodging, Dining, Shopping and more.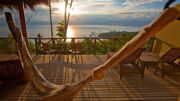 Different Destinations, Same Wonders: Alternative Vacation Spots - 11/17/15
Every traveler has their list of go-to vacation spots and chances are their list may not differ much from the next traveler's list of best vacation options.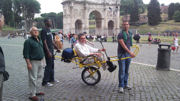 Disabled Travelers Can Now Visit Italy's Historic Attractions Easily - 02/21/12
Disabled travelers are now on "equal footing" with other travelers as they view all of Italy's historic sites from a specially designed trekking-wheelchair, thanks to Rome and Italy Tourist Services.
Discover Ancient Egypt with Your Own Private Egyptologist - 02/09/15
Avoid throngs of tourists and outrageous lines in your 2015 travel destination by considering a primeval land that has been off the tourist radar for while … a magical, historic place like Egypt.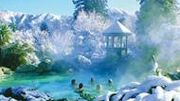 Discover and Explore New Zealand's Winter Wonderland - 05/19/14
Come June, experience the ultimate winter wonderland in New Zealand – a season that brings excitement to tropical dwellers and a host of outdoor activities set against a panoramic backdrop of snow-capped mountains.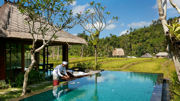 Discover Bali's Magic with Mandapa, a Ritz-Carlton Reserve - 09/22/16
Mandapa, a Ritz-Carlton Reserve has recently announced a new exclusive luxury travel experience in celebration of its upcoming one-year anniversary in September.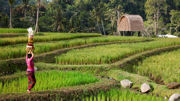 Discover Bali with the Brand New 'Exquisite Bali Experience' Package - 09/18/17
Mandapa, A Ritz-Carlton Reserve and The St. Regis Bali Team Up to Offer Guests an Exclusive Journey Through Two Dynamic Regions of Bali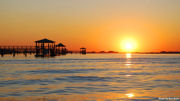 Discover Haig Point on Daufuskie Island, South Carolina - 07/06/17
Imagine waking up on an quaint island, nestled among moss-draped oaks with oceanfront views of the ever-blue Calibogue Sound, without a single sound of a car in the distance.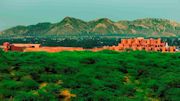 Discover India like a Royal with lebua's 'Royal Retreat' Package - 04/13/15
With an ultra-exclusive private dining experience, regal accommodations, unparalleled services and more, travelers may discover the opulence of India as the royals once did with Royal Retreat Package.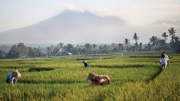 Discovering Bali's Last Wild Frontier: The Tabanan Regency - 07/11/17
Few destinations evoke visions of paradise like Bali. With its stepped terraces of rice, dramatic highland gorges, beaches of volcanic sand and omni-present Balinese dance-drama, the name of the place is a panacea.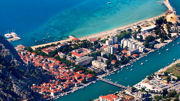 Discovering Croatia's Hidden Beaches - 07/20/15
Between celebrities vacationing on Hvar and sweeping shots of Dubrovnik on Game of Thrones, the secret is out on Croatia's stunning coastlines and turquoise waters.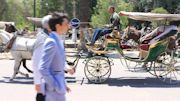 Discovering Moroccan Traditions in Marrakech - 09/09/14
Marrakech clearly unburdened itself of the rule book long ago. Its tortuously twisting streets can rattle even the most adept map reader. The distractions, from sparkling horse drawn carriages in the medina to diaper-clad monkeys in the central square, are bordering on psychedelic.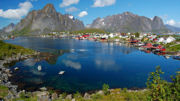 Discovering the Best of Norway with Hurtigruten - 07/18/16
Escaping to unspoiled nature is the ultimate luxury in this world we are living in. Norway, with its mountains, glaciers, and deep coastal fjords is one of the world's most beautiful locations to get away from it all.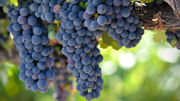 Discovering the Finest Vineyards in Italy - 11/25/15
Italy is a country with a diverse wine heritage dating back more than two thousand years with many different varieties produced across the country.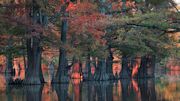 Discover Kentucky's History, Scenery, and Culture - 09/24/14
If you're contemplating a new destination to discover you might consider Kentucky. Chances are that Kentucky may not immediately spring to mind, but have a look at our top reasons why Kentucky is a destination worth visiting.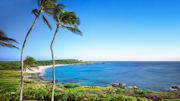 Discover Lanai: The Airfare is Covered this Winter - 02/27/15
This frigid winter, let your Hawaiian adventure take you further with Discover Lana'i, a new experience from Four Seasons Resorts Lana'i offering complimentary round trip transfers to the magical island of Lana'i from Honolulu via Island Air or 'Ohana by Hawaiian Airlines, ensuring a stop on this gem of Hawaii is not to be missed.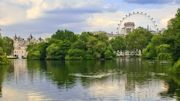 Discover London's Hidden Secrets by Bike this Summer - 06/18/14
There is no better way to get to know London than to hop on a bike.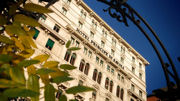 Discover Milan with Hotel Principe di Savoia - 05/13/16
Summer is on its way and with Hotel Principe di Savoia teaming up with Discover Milan, now is the perfect time to start planning a getaway.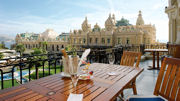 Discover Monaco - The Gem of the Mediterranean Any Time of the Year - 03/03/16
Monaco entices travelers with a year-round calendar of glamorous events in 2016 across sports, culture and entertainment.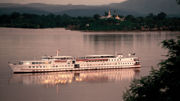 Discover more in Myanmar with Belmond Expert-led Cruises - 04/08/16
Belmond announces expert-led journeys on the rivers of Myanmar with special guest speakers throughout 2016.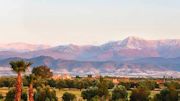 Discover More of Morocco - 07/20/14
Attracting the likes of Salma Hayek, Orlando Bloom and Adrien Brody, Morocco proudly stands as one of the most sought-after exotic getaway destinations in the world.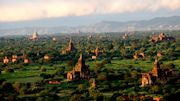 Discover Myanmar by Private Jet with TCS Expeditions - 09/19/14
One of the world's most exciting emerging destinations, Uncharted Myanmar explores seldom-visited ancient cities, majestic stupas and gorgeous Buddhist monasteries.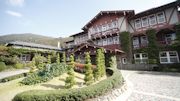 Discover the Beauty of Spring in Japan with Small Luxury Hotels of the World - 03/26/13
Visiting Japan during the cherry blossom season is a memorable experience. The sakura flower (cherry blossom) is deeply rooted in Japanese culture and identity as it has strong connections with the Buddhist concepts of mortality and the transience of life and is also believed to symbolise good fortune.
Discover the Best of Peru with Belmond - 06/30/14
Exploring Peru has become even easier with 'Discover Peru with Belmond', whereby guests booking three consecutive nights at a Belmond hotel can enjoy a fourth night complimentary at a sister property.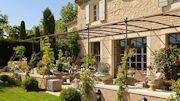 Discover the Best of Provence this Summer - 05/28/15
For those thinking of taking advantage of the low Euro this summer but who haven't gotten around to planning their travel, have no fear – Provence Emotional Escapes has gorgeous luxury villas available for the perfect getaway.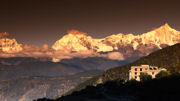 Discover the Charming Yunnan-Tibet Route: Songtsam Lodges Renews the Ancient Tea Horse Road - 10/09/15
The Yunnan-Tibet Route has always been regarded as the dream route by travelers since ancient time. The old Chinese saying 'The Yunnan-Tibet route of the Ancient Tea Horse Road is a natural barrier' indicates how rugged, winding and difficult this route is, especially under bad weather.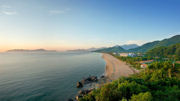 Discover the Exotic Nature of Central Vietnam from the Mountains to the Sea - 06/11/15
Central Vietnam's three UNESCO World Heritage sites are not the only attractions in this part of the country. Guests of Banyan Tree Lang Co can discover nature directly from their private pool villa.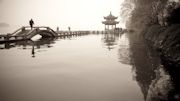 Discover the Fascinating City of Hangzhou - 07/11/14
Hangzhou is a fascinating city, steeped in culture and just 50 minutes outside of Shanghai via high speed rail. Most recently, it has just received its second UNESCO World Heritage listing, for the 2,000 year old Grand Canal.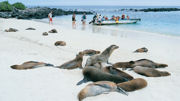 Discover the Galapagos with Aurora Expeditions - 07/19/16
Described as "nature's greatest experiment" by Sir David Attenborough, the Galápagos Islands offer a once-in-a-lifetime travel experience.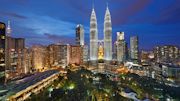 Discover The Uniqueness Of Kuala Lumpur With Mandarin Oriental - 01/20/15
Mandarin Oriental, Kuala Lumpur is pleased to introduce Discover Kuala Lumpur, a truly memorable family getaway to this beautiful city which includes luxurious accommodation, an interesting sightseeing itinerary, family games and breakfast.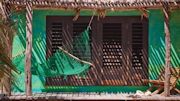 Discover the Unique Wonders of Belize - 04/23/15
Discover the Unique Wonders of Belize with Matachica Resort & Spa and GAÏA Riverlodge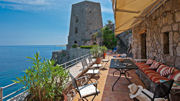 Discover Truly Unique Luxury Accommodations on the Amalfi Coast - 09/15/16
Even the best hotels begin to resemble one another after a while, and today's luxury travelers want something more – something different. When planning their next vacation, travelers seek unique experiences: hidden gems tucked away from the common tourist haunts.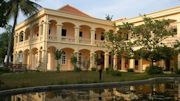 Discover Vietnam's Colonial Charms Riverside at Anantara Hoi An - 06/03/13
Along Vietnam's central coast, the historic port town and UNESCO World Heritage Site of Hoi An is renowned for its colonial architecture, traditional handicrafts, vibrant art scene and romantic café culture.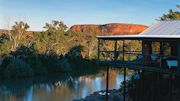 Discover Western Australia - 09/12/12
Western Australia, the largest state in Australia located in the western half of the country, is divided into five distinct regions: Australia's North West, Australia's Coral Coast, The Golden Outback, Perth, and Australia's South West.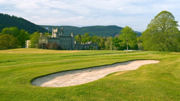 Disney's 'Brave' Oscar Shines Spotlight on Scotland - 02/25/13
Hollywood shines a spotlight on the stunning scenery of Scotland with Disney•Pixar's "Brave" triumphing at the Oscars®.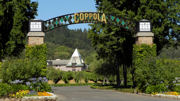 Dive Into Summer at Francis Ford Coppola's Pool & Winery Retreat - 03/10/16
Francis Ford Coppola Winery announced today that the 2016 season of its pool and outdoor Winery Park will officially kick off on April 1st.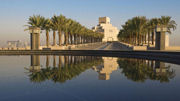 Doha, Qatar: 25 Things Not to Miss - 07/10/11
We have compiled a list of things to see and do in Doha.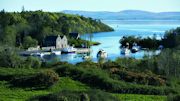 Don't Miss Ireland's 'The Gathering' - 10/30/12
Ireland is throwing a party and Brendan Vacations, the Ireland Specialist, wants to be your official host.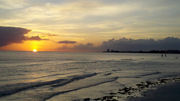 Dr. Beach Names the Top 10 Beaches in the USA - 05/30/17
Dr. Beach has announced his list of the top 10 beaches in America just in time for summertime fun.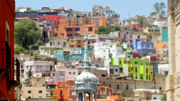 Dreaming in Color in San Miguel de Allende - 06/27/16
Guanajuato, Mexico is a city that is also the capital of the state of the same name and is 175 miles from Mexico City. The origin of this city resulted from the discovery of gold and silver in the mountains surrounding it.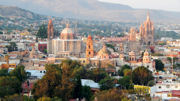 Dreaming in Color: San Miguel de Allende and Guanajuato, Mexico - 10/26/17
A most romantic, starry-eyed way of contemplating color, wouldn't you say? However, I am in the city of San Miguel de Allende and I feel awash in color. Do I dream in color? Right here, right now – oh yes!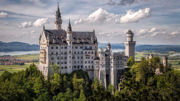 Driving the Castle Routes of SouthWest Germany - 08/29/17
One of the most efficient ways for visitors to take in the breadth and depth of SouthWest Germany's breathtaking castles in one vacation is by driving.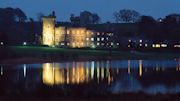 Dromoland Castle: Gateway to the Wonders of Ireland's West - 01/30/14
Majestically set on the shores of Lough Dromoland, the world-renowned Dromoland Castle resort is surrounded by over 410 acres of breathtaking scenery, including a championship parkland golf course.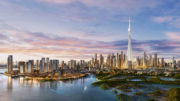 Dubai Creek Tower to Surpass Burj Khalifa in 2020 - 12/31/17
A monument to the world and an icon of the 21st century. Inspired by the lily flower and traditional minarets, the column is also accentuated by more modern architectural lines, unlike anything the world has seen before.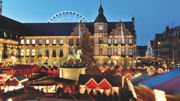 Dusseldorf's Christmas Market Opens November 19 - 09/25/15
Düsseldorf is an example of a European city where a young, modern heart beats behind a historic façade and the streets teem with international life.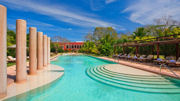 Dust to Stone: the New AeroMayan Pass - 07/21/17
The ancient Mayan civilization created some of the most spectacular cities the world has ever discovered, and many of these sites are located in Yucatán, waiting to be explored.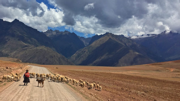 DuVine Announces Peru as New Tour Destination - 07/19/16
DuVine Cycling + Adventure Co., currently celebrating its 20th anniversary, just announced a new destination for this year: Peru.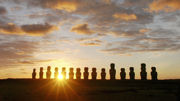 Easter Island: An Expert Reveals Insider Tips - 06/24/11
Jo Anne Van Tilburg, an archaeologist and Founding Director of the Easter Island Statue Project shares her insight about the island's mysteries…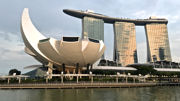 Eat Like a Local on a Culinary Adventure with Bold Food in Singapore and Penang - 11/04/17
On a Bold Food tour, we explored Singapore and Penang, Malaysia to learn about the culture, history and food of the region.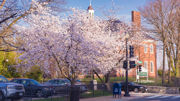 Eat, Sip, Sleep & See Cherry Blossoms with Capella DC - 02/22/16
Like the headline above, Capella invites guests to literally eat and breathe the best that Washington, D.C., has to offer during one of the most picturesque moments of the year, the National Cherry Blossom Festival.
Eco Destination Dominica Attracts Luxury Travelers - 03/25/14
Recently ranked one of the top ten ethical countries in the world by Ethical Traveller, the small island nation of Dominica is fast becoming an exclusive destination for Caribbean travelers.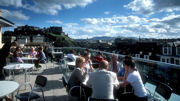 Edinburgh, Scotland: Why Go Now - 05/24/11
Situated on the East coast of Scotland, the extraordinary capital City of Edinburgh is the most enchanting of places, a truly spectacular city to visit. Steeped in history and culture, Edinburgh has an unprecedented reputation for quality and distinction.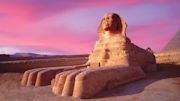 Egyptian Itineraries Unveiled by Insight Vacations - 09/15/14
Insight Vacations® will release their exciting new Egyptian itineraries, set to launch in January 2015. Insight has a legacy of bringing travelers to Egypt spanning more than three decades, and after careful monitoring Insight is celebrating the peaceful completion of elections with an improved selection of itineraries exploring this historically-rich destination.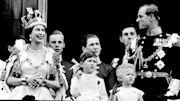 England Celebrates Queen's 60th Coronation Anniversary this Summer - 05/17/13
On June 2, 1953, Elizabeth II was crowned at Westminster Abbey in London.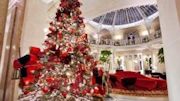 Enjoy a Magical Holiday Season in Monaco - 10/11/13
Monte-Carlo SBM offers a wide selection of Christmas and New Year's packages to enjoy the magical holiday season in Monaco.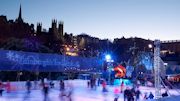 Enjoy a Spectacular Festive Season in Edinburgh, Scotland - 09/15/12
Edinburgh offers the picture-perfect setting to celebrate the festive season, expect twinkling lights, mammoth Christmas trees, a superb selection of independent and high street shopping and non-stop parties including the world's biggest street party at Hogmanay.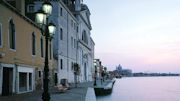 Enjoy Springtime in Venice at Il Palladio Hotel & SPA - 02/27/13
Spring in Venice is surely one of the best seasons. The weather is warm and there are many events happening throughout the city.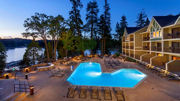 Enjoy Summer at Lake Arrowhead Resort & Spa - 05/31/16
Summer is around the corner at Lake Arrowhead Resort & Spa, a time when the water gets warmer, drinks get colder, nights get longer and life gets better.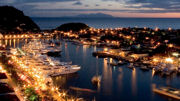 Enjoy Top Cultural Events & Affordable Luxury in St Barts This Summer - 07/27/11
Travelers looking for a glamorous last-minute getaway should look no further than the trendy island of St Barts in the French West Indies.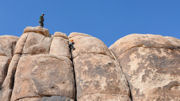 Epic Southern California Adventure: Desert, Mountains and Ocean - 06/26/15
This over-the-top travel package combines the most iconic outdoor spots in California – Joshua Tree, Big Bear and Catalina – with Santa Monica's most luxurious beach bungalow accommodations at Fairmont Miramar Hotel & Bungalows.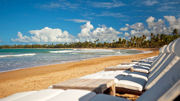 Escape the Cold! Puerto Rico Offers a Worry-Free Beach Vacation - 01/12/17
If your New Year's resolution is to travel more, now is the perfect time for a quick and inexpensive beach vacation.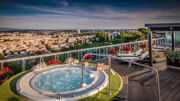 Escape the Crowds in Rome with Rome Cavalieri Private Tours - 06/11/15
Taking advantage of the strong dollar this summer with some European travel? The top tourist attractions are bound to be crowded, and if stopping in Rome, Rome Cavalieri Waldorf Astoria Hotels & Resorts has the insider access to escape the masses at top sites.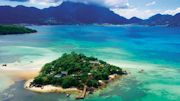 Escape to an Enchanted Island...in the Seychelles - 07/08/13
Enchanted Island Resort, a private 10-villa luxury beach retreat in the Seychelles, is due to open its exclusive resort facilities for guests from 1st August 2013.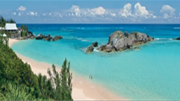 Escape to Some of the World's Best Beaches with Fairmont Hotels - 10/12/15
Travelers who embrace the philosophy "Life's a beach" will find plenty of idyllic beaches to escape to year-round thanks to world-leading brand Fairmont Hotels & Resorts.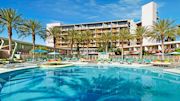 Escape to Sunny Scottsdale this Holiday Season - 10/13/14
Did you know that Irving Berlin penned his legendary holiday tune, "White Christmas," poolside in sunny Arizona? He may have been dreaming of a Sonoran Desert Christmas instead of a white one, while visions of Saguaro blossoms danced in his head.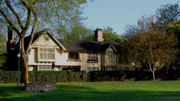 Escape to The Baker House 1650 in the Hamptons Any Time of Year - 11/10/16
The Baker House 1650 is an award-winning boutique Hampton's inn offering casual luxury with a nod to the 17th century history.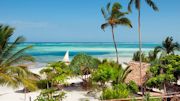 Escape to Zanzibar this Winter - 01/10/14
Zanzibar, a place for rich history and culture, lying just off the coast of Tanzania, boasts beautiful white sandy beaches, festivals and temperatures in the 80's from December to March, making it the ideal spot for a winter escape to warmer climes.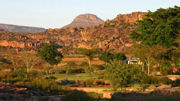 Escape Winter's Chill in South Africa at Bushmans Kloof - 01/28/12
If winter is getting to be too much, Bushmans Kloof Wilderness Reserve & Wellness Retreat offers the perfect escape!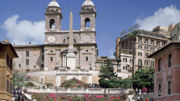 European Destinations Top AAA's 2016 Summer Travel List - 06/08/16
Demand for travel to Europe remains strong, and AAA summer travel bookings show that Rome and London are at the top of many international travelers' itineraries this summer.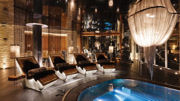 Europe's Most Luxurious Ski Chalets - 11/23/15
See inside some of the most indulgent and luxurious chalets out there from gym, spa and entertainment facilities that are extravagant, to the ultimate in-house ski facilities and unrivaled piste locations.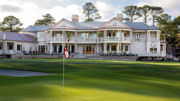 Even The Grass is Greener at The Sea Pines Resort - 04/17/16
Spring is beautiful in South Carolina's Lowcountry, and The Sea Pines Resort on Hilton Head Island has never looked better. Prettiest of all is Harbour Town Golf Links after a major regrassing of every single blade on the storied and admired layout last summer.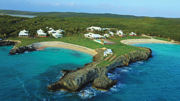 Exclusive Eleuthera: 10 Things to Know About This Chic Island Getaway - 09/08/16
Spanning nearly 110 miles long and just a mile wide, the island of Eleuthera resides on the serene side of the Bahamas and is often a mystery to even the most cultivated travelers.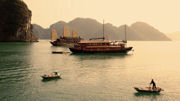 Exotic Voyages Spotlights Otherworldly Beauty of Vietnam with New King Kong Tour - 03/01/17
If King Kong were not a figment of some moviemaker's imagination, there's a very good chance he'd have climbed up out of the wilds of Vietnam, where producers of Kong: Skull Island filmed much of the soon-to-debut movie.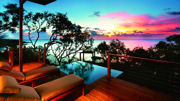 Experience a Rare Total Solar Eclipse on Australia's Great Barrier Reef - 01/28/12
While unseen to the naked eye right now, the moon is slowly overtaking the sun in preparation for a unique and total solar eclipse on November 14, 2012.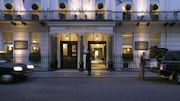 Experience a Vintage British Summer with Rocco Forte's Brown's Hotel - 05/28/13
As part of its 175th anniversary celebrations, Rocco Forte's Brown's Hotel in London has partnered with Lords Cars and Highclere Castle to offer its guests a truly British experience.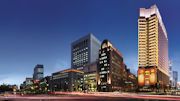 Experience Cherry Blossom Season at The Peninsula Tokyo - 02/25/13
In 2012, The Peninsula Hotels introduced "Peninsula Moments," a new global brand campaign using photography and video to demonstrate how The Peninsula Hotels brings the very best and unique aspects of each destination to its guests with style, sophistication and elegance.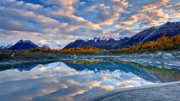 Experience Denali with a New Seabourn Journey Cruise Extension - 03/16/17
Throughout the 2017 Alaska travel season, Seabourn, the world's finest ultra-luxury cruise line, is offering the Denali Experience, an exclusive and optional Seabourn Journey available before or after all Seabourn Ultimate Alaska voyages on Seabourn Sojourn.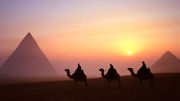 Experience Egypt, From the Pyramids to the Nile - 07/27/16
To see the treasures of Egypt without crowds is an experience not to be missed. Abercrombie & Kent has designed a new itinerary that showcases the highlights of Egypt for just $2,495.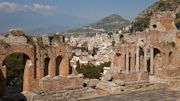 Experience Far-Flung Foodie Destinations with Cox & Kings - 06/15/12
If you think the world's most coveted culinary destinations are France, Italy and Mexico, think again. Cox & Kings expands guests' horizons – and appetites – with these fully customizable gourmet getaways to several of the world's most unexpected, and exquisitely delicious, foodie destinations. Bon appétit!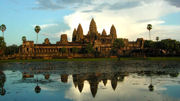 Experience Intimate Group Travel To Asia - 06/24/15
This fall, Asia Transpacific Journeys is releasing a new collection of exciting small group voyages to enticing locations across Asia.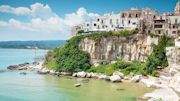 Experience Italy's Best Kept Secret this Summer with Aria Luxury Apulia - 03/23/15
For an authentic Italian holiday destination, serious travellers and culture vultures who love getting off the beaten track should look no further than the region of Puglia in Southern Italy.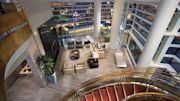 Experience Las Vegas Like a Celebrity - 10/08/12
Ever wonder what it would be like to experience Las Vegas as a celebrity? Lavish suites, extraordinary dinners, pulsing nightclubs, front-row seats – and that's just the first 24 hours!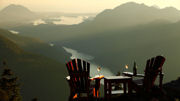 Experience Luxury Gone Wild on Canadian Eco-Safari - 06/19/17
Canadian Confederation is just 150 years young this July 1st, and here on the far west coast, it is still crazy wild. On the edge of that wild, in the heart of a million-acre temperate rainforest biosphere reserve, Clayoquot Wilderness Resort's eco-safari-style outpost embodies luxury gone wild.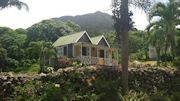 Experience Nevis, One of the Caribbean's Best Kept Secrets - 06/11/13
Fondly referred to as "Queen of the Caribbees" for its prized role as one of Great Britain's leading colonial sugar producers, the island of Nevis, one half of St. Kitts and Nevis, is easily imaginable as the crown jewel of an empire.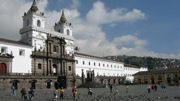 Experience Old Town Quito with an Insider's Tour - 04/18/14
Get an insider's peek at the World Travel Awards "Leading Destination" in South America with Metropolitan Touring's Live Quito Like a Local walking tour of Old Town Quito, Ecuador.

Experience Presidential Chicago - 11/25/08
America's President-elect Barack Obama and his family have made Chicago their home, experience "Presidential Chicago."

Experience Scottsdale in Winter - 12/09/09
Scottsdale's sunny skies and warm winter temperatures create the perfect setting for a robust calendar of special events. From holiday light spectaculars and celebrations of Native American culture to the FBR Open, the PGA TOUR's "Greatest Show on Grass," winter in Scottsdale is a most eventful season!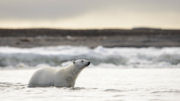 Experience Spitsbergen & the Svalbard Archipelago with ORYX Worldwide Photographic Expeditions - 01/11/16
Spitsbergen and the Svalbard archipelago offer a tremendous wildlife photographic and birding experience, as well as a fascinating lesson in glaciology.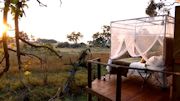 Experience Star Beds & Baths with Abercrombie & Kent in Botswana - 02/11/14
With Valentine's Day right around the corner, we're getting super inspired by all the romance-fueled travel news coming our way. In particular, this Signature Botswana departure from Abercrombie & Kent looks pretty magical.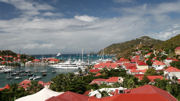 Experience St. Barths in 2013: Where the Possibilities are Endless - 02/05/13
St. Barth has an irresistible appeal for travelers from around the world and there is even more to love in 2013.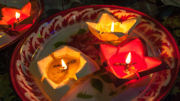 Experience Thailand's Cultural Festivals this Fall - 07/15/15
Thailand is offering a full schedule of festivals and celebrations this fall, all of which present a different way for visitors to immerse themselves into the kingdom's ancient culture.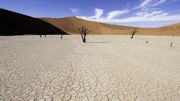 Experience the Best of Namibia on African Travel's Wing Safari - 03/24/13
The Great Sand Sea in Namibia is home to some of the tallest sand dunes on earth, and these spectacular natural wonders are just a part of the amazing adventure travelers will enjoy on African Travel, Inc.'s Best of Namibia Wing Safari Guided Adventure.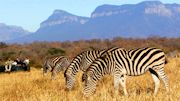 Experience the Distinction of Cape Town with African Travel - 03/17/14
Cape Town is widely regarded as one of the world's ultimate cities to visit, live, eat and play. The quintessential melting pot of creativity, taste and color, it vibrates with natural beauty and unexpected experiences.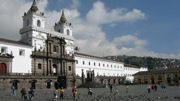 Experience the Intangible Heritage of Quito, Ecuador - 08/01/12
The Historic Center of Quito is alive; in their houses inhabit characters that maintain the essence of a traditional city.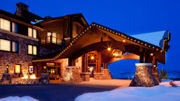 Experience The Luxurious Side of Utah - 02/04/16
While Utah is known for it's scenic drives, national parks and rugged, outdoor adventures, there's also a softer, more luxurious side to the state with activities and accommodations that cater to travelers looking to unwind and be pampered on their next vacation.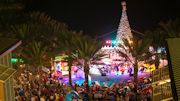 Experience the Magic of Christmas on Grand Cayman - 09/08/14
Few people realize that traveling to one of the Caribbean's most luxurious destinations – Grand Cayman – during the holiday season doesn't have to break the bank.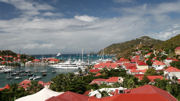 Experience the Other Side of St. Barth This Summer - 04/30/13
St. Barth has an irresistible appeal for travelers from around the world and there is even more to love during the summer.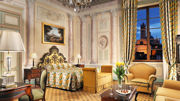 Experience The Palio at Grand Hotel Continental, Siena - 09/25/15
Today marks the release of Palio, a documentary depicting the behind-the-scenes drama of the oldest horse race in the world.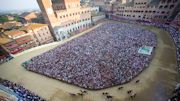 Experience the Palio in Siena with Hotel le Fontanelle - 04/20/15
On a calm spring day in Siena, the square in front of the "Piazza del Campo" in Siena is a pedestrian paradise. Visitors wander among small boutiques selling ceramics and local products like honey and dried legumes.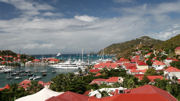 Experience the Real St. Barts This Summer - 06/12/12
St. Barts has an irresistible appeal for travelers from around the world and there is even more to love during the summer.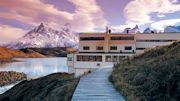 explora Launches Photographic Expeditions in Atacama & Patagonia - 11/22/12
The mountainous majesty of Patagonia and eerie expanses of the world's driest desert are magnificent to behold. But if you can't capture them on film with style and precision, they'll be just memories by the time you return home.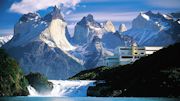 explora Patagonia Dazzles Smack in the Heart of Torres del Paine National Park - 01/09/14
The ONLY luxury lodge within the Park's borders coaxes adventurers with easy proximity to myriad marvels of the 8th Wonder of the World.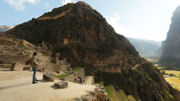 explora Valle Sagrado Inspires Travelers to Reflect on the Beauty and History of Peru's Sacred Valley - 04/05/16
Architecture has always been key to the explora experience, with hotels designed to inspire travelers to reflect on the destination even as they discover it.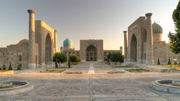 Explore Backstreets & Bazaars of Uzbekistan with Celebrated Food Writer - 12/05/16
Join renowned travel, culture and food writer Caroline Eden as you taste your way through Uzbekistan during the height of the Uzbek New Year, Navruz.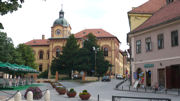 Explore Croatia and Serbia by River with CroisiEurope - 07/20/16
CroisiEurope, the largest river cruise line in Europe celebrating its 40th anniversary this year, continues to introduce guests to new destinations with innovative, one-of-a-kind itineraries.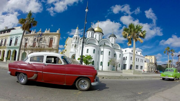 Explore Cuba Through the Artist's Lens with Extraordinary Journeys - 01/12/17
Extraordinary Journeys have expanded their expertise with a new carefully curated 'Cuba at a Crossroads' itinerary -- an intimate look at Cuba through the lens of the country's distinctive artistic accolades.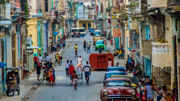 Explore Cuba with Cuba Travel Network - 03/21/16
Just last week, the Obama administration eased travel restrictions to Cuba, and for the first time in 88 years, a sitting American president is visiting the nation.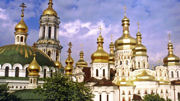 Explore Europe's Unknown Countries with MIR Corporation - 12/30/15
Belarus, Ukraine and Moldova are three of the least frequented and most unknown countries in Europe. On this culturally-rich 13-day tour guests will explore this little-known region, where time slowed dramatically after the devastation of World War II.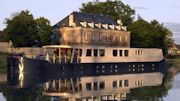 Explore France's Champagne Region this Spring - 01/28/13
American travelers who dream of being truly immersed in one of France's most storied regions, Champagne, should look no further than French Country Waterways to deliver a memorable and uniquely authentic experience.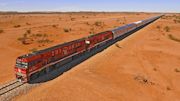 Explore More Australia with New Extended Rail Experiences - 01/20/15
For the 2015/2016 season, Great Southern Rail has extended its legendary Ghan experience by a day, launching a new four-day/three-night service which allows more time to take in iconic Australian sights and destinations.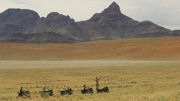 Explore Namibia from its Luxury Lodges - 09/12/11
Namibia is a country that may not be immediately thought of as synonymous with luxury travel. Less renowned for safari holidays than neighboring South Africa and often overshadowed by the glamour of nearby Botswana it occupies a sizeable but at first glance rather unassuming corner of Southern Africa; a territory dominated largely by the Kalahari and Namib deserts.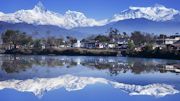 Explore Nepal by Helicopter - 06/30/14
Discover the beauty and tranquility of Nepal from your own personal helicopter on Geringer Global Travel's exclusive 15-day Discover Nepal by Helicopter Itinerary that combines cultural immersion activities, exploration, adventure, luxury and relaxation.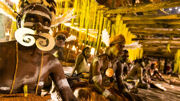 Explore New Guinea with Lindblad Expeditions - 06/24/15
Lindblad Expeditions-National Geographic has added a new itinerary to their 2015 departures aboard the 102-guest National Geographic Orion that explores New Guinea, one of the least explored places on earth.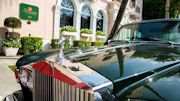 Explore Palm Beach in Style in a Vintage Rolls Royce - 05/09/14
Escape to a glittering Atlantic paradise and indulge in the finest accommodations at The Chesterfield Palm Beach, located on Florida's idyllic island of Palm Beach just steps from the Atlantic Ocean and the world-famous Worth Avenue.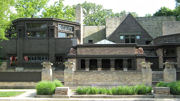 Explore Prohibition, Frank Lloyd Wright and Jazz in Chicago with Tauck - 11/23/15
With Ken Burns's award-winning documentary "Prohibition" set to re-air on PBS in mid-December, Tauck has announced that it will again team with the filmmaker to offer a special five-day, in-depth event in Chicago that explores the Prohibition era as well as the subjects of two additional Burns films; "Frank Lloyd Wright" and "Jazz."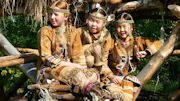 Explore Russia's Kamchatka Peninsula: Reindeer Herders & the Ring of Fire - 05/14/15
MIR Corporation is proud to announce the "Kamchatka Reindeer Herders & the Ring of Fire" tour happening August 21-29, 2015.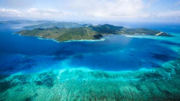 Explore the Depths of the South Pacific in 3 Days at Laucala Island - 05/12/16
Laucala Island is one of the world's most exclusive destinations and has been described as 'Paradise on Earth' in Fiji.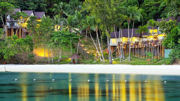 Explore the Diversity of Modern Malaysia - 07/13/17
With ancient traditions, modern metropolises, enthralling adventures and creative cuisine, Malaysia is a country often overlooked on the Southeast Asian circuit yet possesses a wealth of diversity and myriad experiences to tantalize intrepid travelers.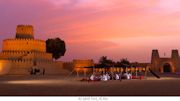 Explore the Hub of Arabian Culture in Abu Dhabi - 07/10/14
Offering a vibrant Arabian oasis, steeped in deep traditions of the past, while simultaneously embracing modern advancement, technology and cutting edge designs, Abu Dhabi is emerging as a must visit destination for savvy travelers looking for new and unique experiences.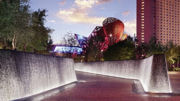 Explore the Las Vegas Art Scene - 05/11/16
Look past the neon lights in Las Vegas and you'll find a rich, vibrant art scene that is on the rise. With much of Las Vegas' art on display in public spaces, the 42 million visitors who visit each year rarely even need to purchase a ticket to enjoy the growing cultural side of the city.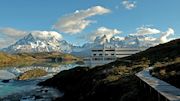 Explore the Soul-stirring Scenery of Torres del Paine National Park - 03/24/15
If the frigid season just past in the U.S. proved anything, it's that winter can be bitter indeed. But contrary to popular belief, the weather in Patagonia at the southern tip of Chile is on its best behavior during winter in the Southern Hemisphere.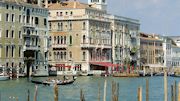 Explore the True Spirit of Venice in 3 Days at The Bauers Hotel - 04/28/14
The Bauers, located ideally just a few steps from the main city center, is the perfect base from which to explore the city of Venice.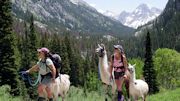 Explore Vail's Backcountry Alongside Llamas This Summer - 04/26/15
Adventure-seekers looking for a unique way to explore Vail's backcountry can take advantage of new llama trekking packages offered by a number of lodging properties this summer.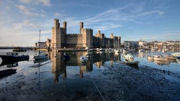 Explore Wales & The Picturesque British Countryside with Cox & Kings - 03/11/16
Known for providing authentic experiences and insider access, Cox & Kings has expanded its offerings within the United Kingdom to include the lesser explored country of Wales, the Lake District of England, and the beautiful region of Yorkshire.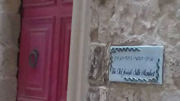 Exploring Jewish Heritage Dating Back to Roman Times in Malta - 10/24/16
Malta, an archipelago located in the sunny Mediterranean, has been one of the best kept secrets for a Jewish Heritage Experience. Not anymore!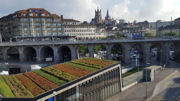 Exploring Lausanne at the Center of the Olympic World - 10/14/16
It is the modern heart of the Olympic ideal. Sitting on the shore of Lake Geneva, Lausanne is the home of the International Olympic Committee, yet is also a vibrant and metropolitan community where lovers of wine, culture and fine food - including chocolate – can savor the flavors of this part of Switzerland.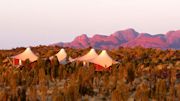 Exsus Adds Australia and New Zealand to its Luxury Portfolio - 03/24/14
The travel experts at Exsus have extended their luxury portfolio of destinations with the launch of their first Australia and New Zealand program.
Extraordinary Journeys Offers Unforgettable Chance to Experience Zimbabwe's Mahenye Festival - 07/14/16
Extraordinary Journeys is offering a trip to experience Zimbabwe's annual Mahenye Festival with the Shangaan (Machangana) people.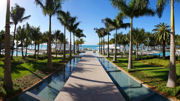 Extravagant $25,000 Key West Experience at Casa Marina - 09/18/15
Casa Marina, A Waldorf Astoria Resort in Key West, Florida introduces an over-the-top land, sea, and air package for $25,000.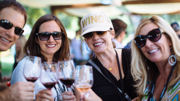 Fall Travel to Sonoma County for the Ultimate Wine & Food Experiences - 08/15/17
Sonoma County is a dream destination for amazing wine, terroir, breathtaking ocean views, spectacular summits, impossibly tall trees, and unforgettable epicurean experiences.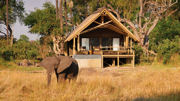 Far-Flung Destinations to Add to Your Bucket List - 02/18/16
With 2016 well underway, now is the time for travelers to dust off their passports and begin planning the year's getaways. For an experience unattainable elsewhere, visit these off the beaten path destinations, that help guests discover new parts of the world, and maybe themselves.
Fashion Breaks in Italy - 03/27/17
Although Paris was once considered to be the undisputed world capital of fashion, it now has many other European rivals, including several Italian cities.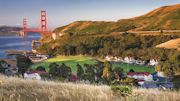 Feel the Love 14 different ways in San Francisco this Valentine's Day - 01/29/14
From fine dining to picnics in the park to sailing the bay at sunset, San Francisco offers romantic experiences to help couples feel the love this Valentine's Day.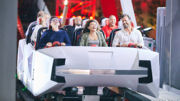 Ferrari World Abu Dhabi Officially Opens its Latest Rollercoaster 'Turbo Track' - 03/30/17
The highly-anticipated rollercoaster "Turbo Track" was officially launched at Ferrari World Abu Dhabi today.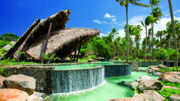 Fiji's Laucala Island Says 'Bula' to Singapore, The Lion City - 04/11/16
Now travelers from the Lion City can enjoy a piece of Fijian private island paradise including airport transfers from SG$21,500 for two.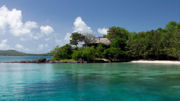 Fiji's Turtle Island Featured in 2011 Sports Illustrated Swimsuit Issue - 02/22/11
Fiji's exclusive and romantic private island resort provided exotic and tropical backdrop for the world's most amazing, bikini-clad models.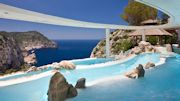 Finding Bliss On The Billionaire Island Playground of Ibiza - 08/24/14
There is only so much Veuve Champagne a human can possibly imbibe, but relaxing on the sparkling Balearic waters aboard a 125 foot yacht docked at the Marina Ibiza, our group is attempting a record.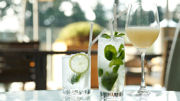 Find Luxury in Tokyo - 06/23/16
Tokyo is a destination well-trodden by the backpacker, the businessman and the family of Disneyland enthusiasts. It's a fast-paced bustling metropolis, catering well to the traveler who always has somewhere to be no matter the time of day.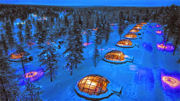 Finnair Adds Flights to Lapland for Winter 2017 - 04/28/17
Finnair announces the increase capacity to Lapland for winter 2017. Due to the continued increase in demand for Lapland as a tourist destination, Finnair is growing its capacity to several Lapland airports for the winter 2017 season.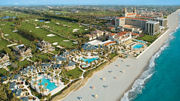 First-ever Non-stop Flight From LAX to Palm Beach - 08/23/13
The Palm Beach County Convention and Visitor's Bureau announces the first-ever, non-stop, year-round daily flight from Los Angeles International Airport (LAX) to Palm Beach International Airport (PBI) via American Airlines.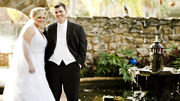 Five of the UK's Best Wedding Venues - 09/28/15
Finding the right location for your wedding is one of the most important activities when planning your big day. This won't just be where you say your vows, but where you celebrate with friends and family, so everything needs to be as perfect as possible.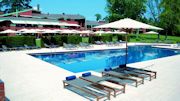 Five Reasons to Visit Geneva, Switzerland this Fall - 09/22/12
As temperatures drop and a crisp fall breeze sweeps across the city, Geneva comes alive with festivals and celebrations and La Reserve Geneve is the perfect base for you to experience it all.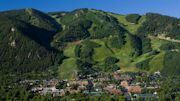 Flexjet Reveals Americans' Top 10 Labor Day Getaways - 08/30/16
Americans are making the most of the last official weekend of summer, traveling to far-flung city, beach and mountain destinations, according to private jet provider Flexjet's Top 10 most popular destinations requested for Labor Day weekend by its more than 2,100 clients.
Flexjet's Top 8 Most Popular Destinations for President's Day Weekend 2017 - 02/18/17
Flexjet, one of the world's largest providers of fractional private jet travel, issued a list of the Top 8 most popular destinations that many of their more than 2,100 owners are heading to for the upcoming President's Day weekend.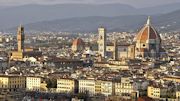 Florence Insider's Guide: Top Hotel Concierges' Recommendations - 10/23/12
Renowned for its exceptional museums and galleries, Florence doesn't lack for cultural attractions. Nor is it short of swarming crowds of tourists eager to visit them.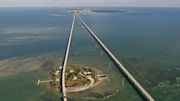 Florida Keys & Key West ... Laid-Back and Legendary - 09/19/14
First-time visitors to the Florida Keys comment almost immediately on the island chain's unique laid-back atmosphere that seems to be a world away from big cities and theme parks.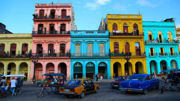 Florida's Sunset Key Offers Cuba Day Trips - 05/23/17
Sunset Key Cottages, the exclusive island resort just off Key West, will offer day trips to Cuba beginning June 1, 2017.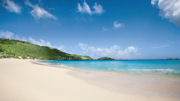 Flying to St.Barth has just become a whole lot easier - 02/07/17
Just as winter seems to have really set in and all we dream about is some sun, we get some news that couldn't have come at a better time.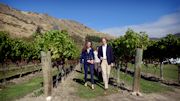 Follow in the Footsteps of the Duke and Duchess in New Zealand - 04/17/14
Although the Duke and Duchess of Cambridge have departed New Zealand after an extensive 9-day royal visit, travelers can take inspiration from their kiwi adventures by booking their own trip to New Zealand!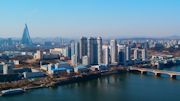 For the Traveler Who's Really Been Everywhere - NORTH KOREA - 05/19/14
Travel in North Korea is unique. The Democratic Peoples' Republic of Korea (DPRK), closed to the outside world for all intents, lives to its own beat. It is architecturally fascinating, socially mysterious, friendly and cordial, yet it remains aloof.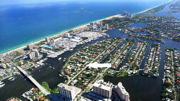 Fort Lauderdale Celebrates 100 Years as a Beach Resort - 03/07/11
This month, Fort Lauderdale celebrates 100 years of sandy beaches, turquoise waters and warm hospitality.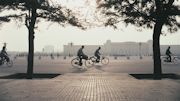 Four Seasons Hotel Uncovers Beijing's Best-Kept Secrets - 04/10/13
Beijing is a fast-changing city and Four Seasons has its finger on the pulse of its incredibly vibrant underground scenes.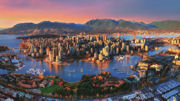 Four Seasons Hotel Vancouver Celebrates Canada's 150th Birthday - 05/29/17
Four Seasons Hotel Vancouver joins Canadians near and far in celebrating the 150th anniversary of the nation's Confederation with distinctly Canadian specials, experiences and ingredients. Get an insider's look at beautiful, delicious and cosmopolitan Vancouver.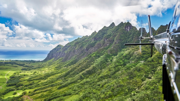 Four Seasons Resort Oahu at Ko Olina Unveils 10 Unique Oahu-Only Experiences - 02/04/16
This year, where will your journey take you? Four Seasons Resort Oahu at Ko Olina, located on Hawaii's famed leeward coast, is ushering in 2016 with a new breed of bespoke Oahu experiences.
France's Champagne Region Toasted with UNESCO World Heritage Status - 07/06/15
The 21 representatives of the State Parties to the UNESCO World Heritage Convention unanimously voted in favor of including the Champagne Hillsides, Houses and Cellars on the World Heritage List in the Living Cultural Landscapes category.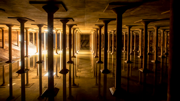 Friday 5/13 Houston Opens Underground Cistern for Visitors - 05/12/16
This weekend Houston is opening a one-of-a-kind underground exhibit for visitors. This underground cistern is the size of 1.5 football fields and has unique sound qualities that will echo a noise for over 17 seconds.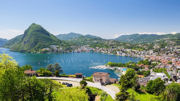 From Milan to the Northern Lakes, Luxury and Romance - 07/24/17
Relais & Châteaux presents the Routes du Bonheur: suggestions for travel itineraries that you can fully customize according to your wishes and the experiences you would like to discover.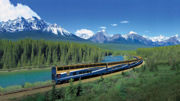 From Sea to Sky on the Rocky Mountaineer - 10/09/16
Arriving in Vancouver is exhilarating. The energy of the city combined with the awesome natural beauty is electric.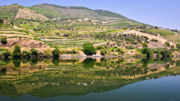 From Water to Wine: A Journey Up The Dramatic Douro River - 10/01/16
It's easy to be enchanted in Porto. Perched on the cusp of the petulant Atlantic, at the mouth of the Douro River, Portugal's ancient wine trading hub has always been a city that knows how to linger in the hearts of visitors.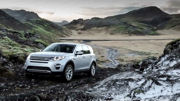 Frontiers Announces Land Rover Discovery 'Self-Drive' Tour Across Iceland - 10/21/15
On this pulse-pounding tour behind the wheel of a Land Rover Discovery 4, discerning travelers will power across glaciers and magma fields, skirt towering volcanoes, lakes and magnificent waterfalls, and tackle stunning snow, ice, and sand surfaces on a 5-day "self-driving" tour designed by Land Rover's experts.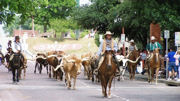 Ft. Worth, Texas: Experience the Authentic American West - 05/14/11
Like no other city in the United States, Fort Worth captures the spirit and authenticity of the American West.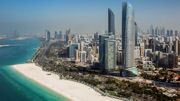 FURIOUS 7 Film Locations in Abu Dhabi and How to Find Them - 08/05/15
As Furious 7 is debuting on Blu-ray & DVD September 15 and many of the most iconic moments from the film were shot in Abu Dhabi, we've put together the filming locations in Abu Dhabi and "how to find them".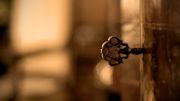 Gain Exclusive Private Access to Sistine Chapel & Vatican Secret Rooms - 05/01/12
Until now, only celebrities and world dignitaries had access to several of the Vatican's special sites escorted by a Vatican guard who opens doors to private chambers, intimate rooms and rarely seen collections.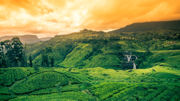 Galle Face Hotel Expands its Reach to the Wonders of Sri Lanka - 10/11/16
One of the oldest and grandest hotels east of the Suez is no longer leaving anything to chance as its staff sing the praises of Sri Lanka.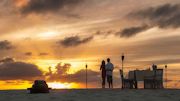 George Clooney and Amal Alamuddin Honeymoon Like the Royals in the Seychelles - 10/04/14
The Clooneys are off from the canals of Venice to the Indian Ocean island paradise of the Seychelles!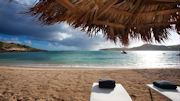 Get Away to St Barths this Winter - 12/20/12
Known as "The Unique Island," this picturesque paradise in the Caribbean Sea is the ideal place to get away this season.
Get the Most Out of South America's Leading Destination: Quito, Ecuador - 08/05/13
Casa Gangotena, a magnificent mansion hotel overlooking Plaza San Francisco puts you front and center for engaging the World Travel Awards' pick for best destination in the continent.
Getting Away, Celebrity Style: Five A-List Destinations - 04/12/12
Do you find yourself enviously clicking through pictures of celebrity homes on your lunch hour? Instead of turning green over the multibillion-dollar estates of George Clooney or Brad and Angelina, why not follow their lead? Plan your own getaway in a place where the stars have found solace, far from the fray.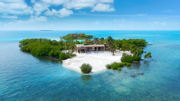 Gladden Caye, The World's Most Private Island - 06/12/17
Developed by Chris Krolow, Host of HGTV's Island Hunters, this picturesque oasis is right in the heart of the Western Hemisphere's largest barrier reef.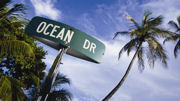 Glamorous Miami Beach: A-List Haunts and Hideaways - 09/07/16
Cosmopolitan and tropical, Miami Beach defines cool and hot! There's definitely an energy here that is palpable.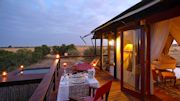 'Glamping' on Safari in Kenya at Olare Mara Kempinski Masai Mara - 05/15/15
Experience the freedom of a vacation with no barriers. Enjoy luxury tent accommodations within the 35,000-acre Olare Motorgi Conservancy at the Olare Mara Kempinski Masai Mara in Kenya.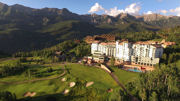 Golf in Telluride: Perfection in the Peaks - 08/13/15
Set amongst the highest concentration of 14,000-foot mountains in the United States, there is no shortage of captivating views, jaw-dropping elevation changes and splendid golf holes at Telluride Golf Club.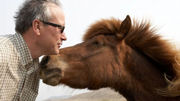 Go off-roading Icelandic-style, on Horseback - 03/31/16
Icelandic Horses are one of the oldest breeds of horse on the globe. Originally introduced to Iceland long before any of the more familiar European breeds, the Icelandic Horse is the closest connection we have to the very first domesticated horses.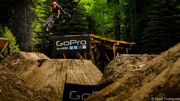 GoPro Renews Resort Partnership with Vail Resorts - 06/04/15
GoPro, Inc., enabler of some of today's most immersive and engaging content, and Vail Resorts, the leading mountain resort operator in the United States, today announced the renewal of a three year partnership that establishes GoPro as the official camera of Vail Resorts.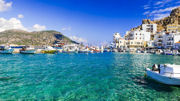 Gorgeous Greek Islands that aren't Santorini - 10/06/17
It's no question that Santorini is one of the most stunning places on Earth, but word has gotten out to the masses.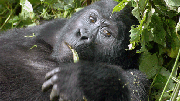 Gorilla Trekking: Seven Tips for the Trip of a Lifetime - 02/18/17
They make their homes in the heart of Uganda's Bwindi Forest National Park. You'll also find them in the mountains of Volcanoes National Park in Rwanda.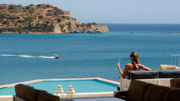 Go to Greece for Your Vacation? Travelers Vote Yes - 07/26/15
There are many reasons why we're still going to Greece this summer. First and foremost, it remains a wonderful holiday destination.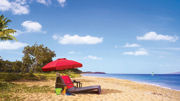 Go Whale Watching in Mexico and Hawaii this Winter - 12/15/15
Get out of the cold this winter and travel to warm, sunny Cabo San Lucas, Mexico or Maui, Hawaii for an unforgettable whale watching adventure.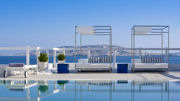 Graceful Greece at Grace Santorini and Grace Mykonos - 01/16/16
Grace Santorini and Grace Mykonos are two exquisite sister hotels on the contrasting, yet equally enchanting Greek islands in the Aegean Sea.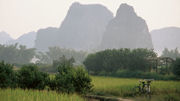 Green Travel with Asia Transpacific Journeys - 04/05/16
Tucked into the comfortable, resource-filled amenities of North America, it's easy to forget that we are apart of a much larger community called humanity, all joined by the water and earth we share.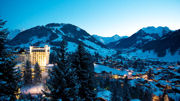 Gstaad - Authentically Glamourous - 02/28/17
Gstaad is the stuff of Swiss fairy tales. Although it has been celebrated, since the 1960s, as a retreat for the rich and famous, this movie-set fairy-tale village resort is so much more.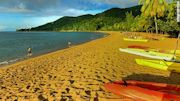 Guadeloupe Islands: 15 Gorgeous Reasons To Go - 02/18/14
Think the old, pre-megaresort Caribbean is gone? It's not on pristine Guadeloupe -- a five-island overseas region of France located in the Leeward Islands -- but the era of relative obscurity there may be coming to an end.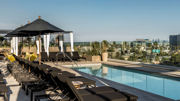 Guide to Los Angeles for the World Series - 10/20/17
Nearly three decades in the making, the Los Angeles Dodgers are back in the World Series. For baseball fans traveling to Los Angeles to catch a game and to celebrate in the City of Angels, here is a useful guide on how to make your visit a home run (even if you are cheering for the other team).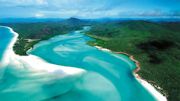 Hamilton Island: Gateway to Award-winning Whitehaven Beach - 03/24/14
Recognized by TripAdvisor as 2014's number one beach in Australia, and one of the best in the world, there have never been more ways to explore Hamilton Island's Whitehaven Beach and the Whitsundays: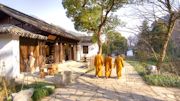 Hangzhou Initiates Open Door Policy for Tourists - 01/14/13
One of China's Most Important Cities Encompassing Rich Culture, History and Stunning Natural Landscapes to Promote Tourism to International Markets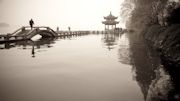 Hangzhou: Living Poetry - 01/09/15
The New 'Go-To' City in China and the Home of Alibaba Whose IPO was Largest Ever in the US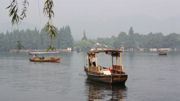 Hangzhou's West Lake Named UNESCO World Heritage Site - 06/29/11
After a 12-year wait, Hangzhou's West Lake has finally made the list of World Heritage Sites. UNESCO recognized the West Lake as a classic landscape reflecting traditional Chinese aesthetics.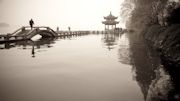 Hangzhou To Host 2016 G20 Summit - 11/18/15
While leaders of the world's nations gathered in Antalya, Turkey to discuss key issues like global economic growth, preparations for the 2016 G20 Summit in China have been underway in Hangzhou, China.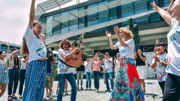 Hangzhou Tourism Commission Officially Sends Off Hangzhou Ambassadors for Global Tour 2015 - 08/07/15
The Hangzhou Tourism Commission (HTC) celebrated the official commencement of Global Tour 2015, a cultural immersion campaign in which two families and two storytellers from the United States and China won the opportunity to become Hangzhou ambassadors and travel west from Hangzhou along the Silk Road for 30 days.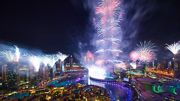 Happy New Year! World's Top 3 Fireworks Displays - 12/31/15
Sydney, Hong Kong and Dubai prove why their New Year celebrations are world famous.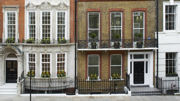 Harley Street & Marylebone: London's New Luxury Medical Hotspots - 12/12/17
When it comes to receiving high quality medical care, you'll want to ensure you're getting your money's worth.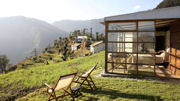 Head in the Clouds Journeys Launch at Shakti Ladakh - 03/22/17
As Shakti Ladakh gets ready to open its doors for the new season in May 2017, the local Tibetan monks and Amchis will be on hand to reconnect the mind and body of the Shakti guests.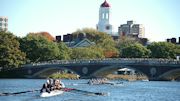 Head to Boston this October for the World's Largest Rowing Event - 07/20/12
The Head Of The Charles Regatta, the world's largest rowing event, sweeps into Boston this October.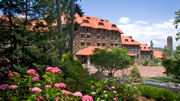 Head to the Blue Ridge Mountains this Summer at the Omni Grove Park Inn - 06/20/16
The Omni Grove Park Inn in Asheville, N.C. is prepped for summer in the celebrated Blue Ridge Mountains, catering to adventurers, foodies and spa-goers alike.
Health Concerns At The Olympics: What You Should Know - 06/15/16
The 2016 Summer Olympics are just a few months away, and Brazil, the host country is currently facing a serious health crisis. You may have heard of it: the Zika epidemic.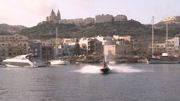 Hidden Gems of Malta Featured in Season Premier of Peter Greenberg's Travel Detective - 01/11/16
The Travel Detective, a weekly TV series on Public Broadcasting Stations (PBS), hosted by award-winning CBS News Travel Editor Peter Greenberg, featured the "Hidden Gems of Malta" in its season premier, January 9, 2016.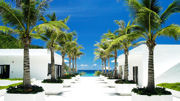 Hidden Gems of Thailand: Top Picks for Luxurious Beach Accommodation - 07/21/16
In a country as beautiful as Thailand, it's only natural that hotels will be everywhere. On the nicest islands, if you stand on the road with your eyes closed, and throw a coconut in any direction (not recommended, by the way), chances are you'll hit one.
Hidden Secrets of Puglia, Italy - 01/31/12
The region of Puglia in southern Italy is a relatively unknown gem, nestled in the heel of Italy's 'boot'.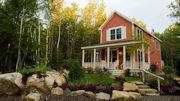 Hideaway in Maine at Hidden Pond - 02/20/15
As its name suggests, Hidden Pond lies secreted away on 60 acres of enchanting woodland in Kennebunkport, Maine, making it a luxurious escape in a bucolic, New England setting.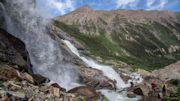 High Flying Summer Adventures from Canadian Canadian Mountain Holidays - 04/09/15
From heli-assisted hiking, to Via Ferrata excursions, zip lining, climbing, backcountry photography, luxury lodging, and painting workshops, these adventures are open to seasoned adventures and families alike. Dates range from July-Sept. 2015.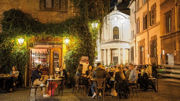 Historical Coffee Houses in Rome - 02/15/16
If we are asked to recommend an historical coffee house in Italy, our mind first goes to the Florian café in Venice. But, what about Rome?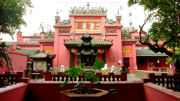 Ho Chi Minh City's District 3 is THE Place to See the Real Saigon - 01/03/18
A neighborhood of leafy avenues, storied palaces and pagodas, meaningful museums and some of Vietnam's most striking colonial architecture, District 3 is one of Ho Chi Minh City's most underrated enclaves.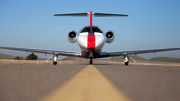 'Hola Havana' JetSuite Introduces Private Jet Service to Cuba - 01/28/16
JetSuite, the nation's fourth largest private jet charter company, has expanded service to include flights to and from Havana (HAV), Cuba.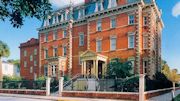 Holiday Events in Charleston, S.C. - 11/06/13
This holiday season, the Charleston Heritage Federation welcomes travelers with tiny tidings from the oldest library in the South, spiritual concerts set amid historic plantations, Antebellum holiday rituals in landmark houses and more.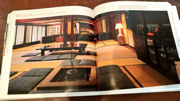 Holiday Gift Ideas for Japan Lovers - 11/18/17
Richly illustrated and exhaustively researched, Japanese Inns & Hot Springs is the definitive guide to Japanese spas and hot springs known as ryokans.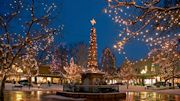 Holidays Blend Cultural Traditions with Santa Fe Charm - 10/09/13
Holidays in Santa Fe, New Mexico are an unexpected pleasure. Most visitors come when the temperatures are warm and the schedule is packed with major art markets, culinary events, and performances.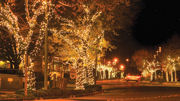 Holidays in Yountville - The Brightest Town in Napa Valley - 10/30/17
From November 20 through December 31, 2017, the Town of Yountville becomes the "Brightest Town in Napa Valley" during Holidays in Yountville, featuring six weeks of holiday-related events, activities and performances in the heart of the Napa Valley.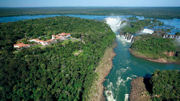 Hotel das Cataratas & Mount Nelson Hotel Represent Wonders of Nature - 12/14/11
The New 7 Wonders of Nature is an initiative started in 2007 to create a list of seven natural wonders chosen by voters through a global poll which attracted 100 million votes from around the world.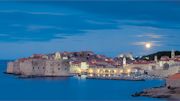 Hotel Dubrovnik Zagreb Introduces 7 Unique Travel Itineraries - 01/18/13
Hotel Dubrovnik in Zagreb introduces a selection of seven unique tour itineraries by Centrum Croatia Tours.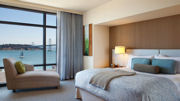 Hotel Vitale at Epicenter of Super Bowl City in San Francisco - 08/24/15
The San Francisco Bay Area will host Super Bowl 50, one of the country's most highly-anticipated sports events, at the new state-of-the-art Levi's® Stadium on February 7, 2016.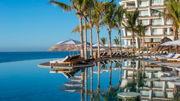 Hot Hotel Pools to Stay Cool This Summer - 06/26/17
We've found five hotels boasting amazing pools so you can keep cool and tanned this summer.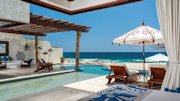 Hot New Offerings Await You at Los Cabos' Top Luxury Resorts - 04/23/14
Located at the tip of the Baja Peninsula, nestled between the Sea of Cortez and the Pacific Ocean, travelers are invited to indulge in a exclusive luxury experiences in Los Cabos.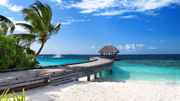 How Is Plastic Pollution Damaging Our Luxury Travel Hotspots? - 10/10/17
When you think of the luxury travel hotspots that exist all around the world, plastic pollution is the last thing that springs to mind.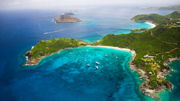 How to Do Saint Barth's Beaches? One Picnic at a Time - 02/10/17
Nothing works up an appetite like a day at the beach. How best to satisfy it?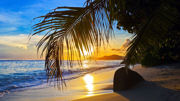 How to Get the Most Out of a Costa Rica Vacation - 12/28/16
Costa Rican Vacations (CRV), a travel agency specializing in personalized, boutique vacations to Costa Rica since 1999, polled its expert vacation planners to create a list of helpful tips for travel to Costa Rica: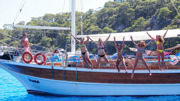 How to Party in Style Along the Turkish Riviera - 03/16/16
As summer is arriving, the desire to celebrate life becomes an overwhelming sensation. While many people prefer to stay on land for their summer holidays, the best way to enjoy summertime in Turkey is on a Turkish gulet.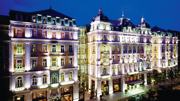 Hungry for a Luxurious Vacation? Try Hungary - 12/09/15
Hungary isn't famous for its ski resorts. However, if you're not an expert who just wants to have some fun in the snow, Hungary offers a unique ski vacation.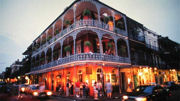 Hurricane Who? New Orleans is Vibrant 10 Years After Katrina - 08/25/15
As a phenomenon, New Orleans is invincible. Her grit and resilience in the face of tragedy, her highs and lows of opulence and poverty virtually side by side, her unfailing embrace of joie de vivre – it is a city that gets more exciting with every chapter.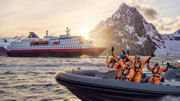 Hurtigruten Introduces Widest Ever Selection of Excursions - 05/11/17
Offering more than 100 unique excursions, the world-leading expedition cruise line invites guests to become fully immersed in the world's most beautiful coastline – at their chosen activity level.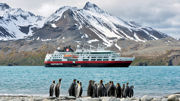 Hurtigruten Invites Travelers to Explore Antarctica - 10/26/17
Explorers can deep-dive into the history and culture of Antarctica while enjoying a host of perks from Hurtigruten.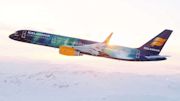 Icelandair Guarantees You See Northern Lights with the Launch of New Aurora Borealis Plane - 03/10/15
Icelandair is helping alleviate the long days of darkness with the launch of their Aurora Borealis-themed plane, the Hekla Aurora.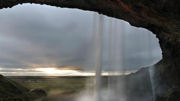 Iceland by Fokion Zissiadis - 04/04/16
Travel and photography have always been intertwined in Fokion Zissiadis's approach to life. This impressive book is his quest to capture the natural beauty and spirit of Iceland.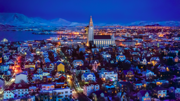 Iceland Naturally Offers Complimentary VIP Refueling Package for Europe-Bound Private Jets - 05/04/16
Private jets generally cannot fly on one tank of fuel from North America to Europe. With a stopover necessary, Iceland–a quick six-hour flight from the East Coast and Midwest, with two airports from which to choose–is a great destination to spend a few hours or a few days.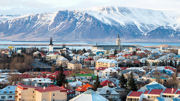 Iceland: Where Nature and Luxury Harmonize - 11/16/17
Iceland, a country where the need for relaxation and a sense for adventure go hand-in-hand. Reykjavik, its capital; the starting point for these adventures, a destination where you know you will find yourself dining and unwinding.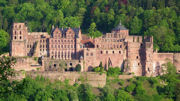 If Stones Could Speak, Stately Palaces and Gardens of SouthWest Germany - 06/20/17
Almost four million visitors each year visit 60 of Baden-Württemberg's monuments and enjoy their very special atmosphere and the range of varied activities on offer there.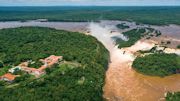 Iguassu Falls is now officially one of the New Seven Wonders of Nature - 05/29/12
Over the weekend of May 25-26th, Iguassu Falls was officially announced as one of the New Seven Wonders of Nature with ceremonies taking place on either side of these incredible waterfalls.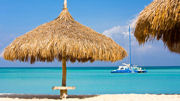 In Aruba, Life's a Beach - 11/29/16
Some people love a parade, some love a rainy night. I love a beach. And as they are predicting a long, hard winter this time around…. Aruba - and your fabulous beaches - here I come!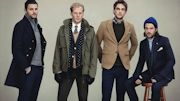 Inauguration Washington DC: Where to Eat, Play & Shop - 12/04/12
This January ditch the museums and tourist traps. Drink, play and get pampered during the Inauguration festivities at some of DC's most popular restaurants, lounges, and beauty salons.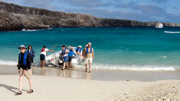 INCA, Galapagos Specialist Announces New 'Safari' for 2016 - 01/30/16
Eight-Day Cruise to Far-flung Islands Aboard Finest Yacht In-depth Exploration of Santa Cruz and UNESCO World Heritage Quito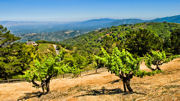 In California's San Jose Two Amazing Restaurants, a Vineyard with a View and Casual Hangouts - 09/06/17
I headed south from San Jose, using my GPS to travel into the hills above Cupertino and the Silicon Valley. After twenty minutes of switchback roads that carried me through thick stands of dusty pine trees and across sunbaked hills, I arrived at my destination.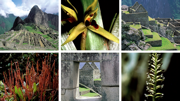 INCA Offers 8-day Wild Orchids of Machu Picchu Tour - 01/14/16
For the first time in 2016, Perú specialist INCA – International Nature & Culture Adventures – will feature a very special botanical adventure to the Andes to search for rare orchids.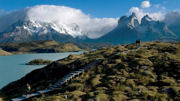 INCA's Luxury Patagonia Adventure: Pampas, Andes, Glaciers, Penguins, Llamas, Elephant Seals - 08/17/15
A private journey to Patagonia with INCA - International Nature & Culture Adventures is sure to include splendid accommodations and excellent service as well as adventurous days of hiking and wildlife viewing.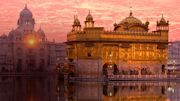 India Allowing Visas on Arrival for U.S. Tourists - 12/01/14
The Indian government is now allowing U.S. citizens a tourist visa on arrival after first applying online, according to a Wall Street Journal article.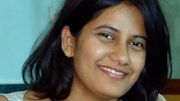 India Luxury Travel Specialist, Maneesha Panicker, Gives Us Her Insider Tips - 06/20/12
Destination specialist and luxury travel outfitter Maneesha Panicker, talks about experiential travel through India - from elephant rides and Himalayan treks to tea-tasting and deep sea fishing.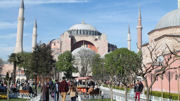 In Istanbul, A Luxurious Cocktail Of East And West Thrills The Senses - 06/02/15
For centuries Istanbul was one of the most pivotal trading ports in the world, connecting Europe and Asia and acting as an incubator for everything from fashion to innovative political thought.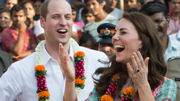 Inside Prince William and Kate Middleton's India and Bhutan Trip - 04/11/16
Prince William and Kate Middleton's trip to Asia is guaranteed to be memorable for myriad reasons, they'll be spending time with elephants, staying in hotel suites adorned with gold, and hobnobbing at glittering receptions.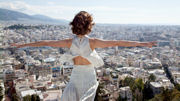 Insider Guide to Athens - 01/18/16
We interview Greek jewelry designer, Yannis Sergakis, for his insider tips on visiting Athens.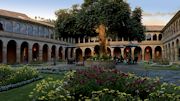 Insider's Guide to Peru with Orient-Express - 05/09/13
Four iconic Orient-Express properties and one luxury train in Peru have joined together to create a six-night "Insider's Peru" tour through ancient cities for the ultimate historically-curated experience.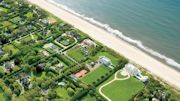 Insider's Guide to The Hamptons - 06/15/12
Known for pristine beaches and ritzy summer weekends, the Hamptons define a luxurious beach vacation. This Insider's Guide to The Hamptons is provided by IntheKnowExperiences.com.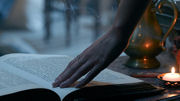 InterContinental Adds New Locations to Exclusive Insider Experiences - 06/17/15
The new Insider Experiences will see InterContinental Hotels in Berlin, Madrid, Porto and Düsseldorf collaborate with carefully-selected local partners from the food, culture, art and fashion worlds to share a special and unique perspective on their city.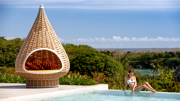 InterContinental Hotels' Best Destinations to Trigger Your Pleasure Sensors - 08/23/16
Similar to the way tasting chocolate or sipping champagne activates your body's pleasure circuitry, spectacular views actually trigger the pleasure centers in our brains, and reward us with a deep sensation of bliss.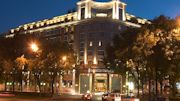 InterContinental Madrid Celebrates 60 Years with 60 Must-See Sights - 04/04/13
To commemorate the 60th Anniversary of InterContinental Madrid, the hotel's team of knowledgeable concierges have prepared a selection of 60 "In The Know" experiences to give visitors a year-long inside look at the historic city of Madrid.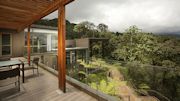 International Living Reveals World's Top Retirement Spot for 2013 - 01/03/13
Ecuador tops InternationalLiving.com's Annual Global Retirement Index for fifth straight year, first among 22 nations ranked and rated.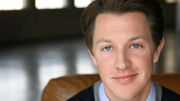 Interview with the Concierge of the Beverly Wilshire, A Four Seasons Hotel - 11/01/11
A conversation with Brandon Perkins, Concierge of the Beverly Wilshire, A Four Seasons Hotel.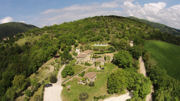 Interview with the Proprietors of Italy's Casa San Gabriel and Chiesa del Carmine - 02/18/17
David and Chrissie Lang operate two properties in beautiful central Italy, north of Perugia -- Casa San Gabriel and Chiesa Del Carmine. We interview them to get insight into the area.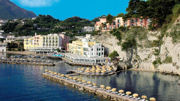 Ischia Voted Best Island in Europe & Third Best Island in the World - 07/12/16
Every year, the much respected Travel+Leisure magazine invites its readers to vote for the world's best hotels, airlines, airports, cruise ships...and islands.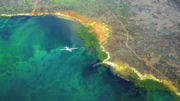 Island Hopping in the Galapagos - 08/05/16
Just as there is no other archipelago like the Galapagos Islands, so there is no other travel opportunity like Island-2-Island Hopping from Metropolitan Touring.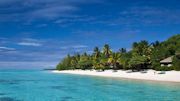 Island Life with Small Luxury Hotels of the World - 05/10/15
Do you spend afternoons dreaming of an island faraway, cocktail in hand, looking out across crystal clear waters? Small Luxury Hotels of the World's diverse portfolio helps make that dream a reality with island experiences all over the world.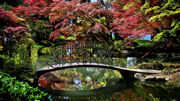 Italy's Most Prestigious Garden Network Celebrates 20 Years - 09/13/17
British owned business 'Grandi Giardini Italiani' (GGI), a network of the finest open gardens in Italy including the beautiful grounds at the Vatican, celebrates its 20th anniversary this year.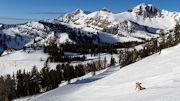 Jackson Hole Mountain Resort Opening Thanksgiving Day with Significant Terrain - 11/21/14
For the fourth year running, Jackson Hole Mountain Resort (JHMR) is ranked the #1 resort in North America by Forbes Magazine.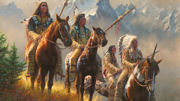 Jackson Hole Showcases Art, Food and Design During September Celebration - 06/28/17
The distinct draw of September in Jackson Hole comes from the fantastic foliage, the fading summer crowds and the tremendous art scene cultivated by the Jackson Hole Fall Arts Festival, a 12-day event providing visitors and locals with a variety of enticing activities this Sept. 6-17, 2017.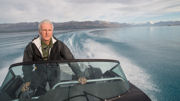 James Cameron Turns New Zealand Tour Guide in New Video - 07/12/16
Most people know James Cameron as an Oscar award-winning filmmaker (Avatar, Titanic), but what they might not realize is that the A-list Hollywood director calls New Zealand his second home.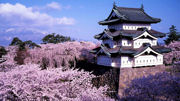 Japan National Tourism Organization Announces Re-emergence of Tohuku - 06/08/17
On June 6, Japan National Tourism Organization (JNTO) and the Embassy of Japan hosted a Japan-U.S. Tourism Seminar at the Ambassador's residence in Washington, D.C.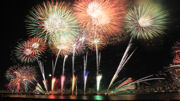 Japan's Multi-Faceted Treasures - 06/26/17
Few countries in this world can lay claim to a multi-faceted treasure trove of travel experiences the way Japan does.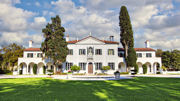 Jekyll Island: A Retreat of History and Wonder - 07/24/17
"Mr. Rockefeller never feels as well as when he's enjoying the secluded and exclusive life which only this Paradise on Earth affords."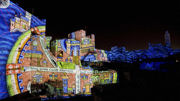 Jerusalem's Festival of Light Transforms Old City Into Multimedia Art Installation - 05/13/11
From June 15-22, Jerusalem will host its second annual Jerusalem Light Festival transforming the Old City into a living light art display with illuminated images projected onto its various ancient sites and attractions.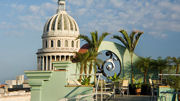 JFI Jets Inaugurates Private Jet Charter Service to Cuba - 08/25/15
JFI Jets, a global leader in private jet charter, aircraft management and maintenance, has begun providing on-demand charter service to Cuba from its aircraft bases in Southern, and Northern California, the New York metropolitan area Wilmington, Delaware and throughout the United States.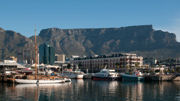 Journey Through South Africa With Odysseys Unlimited - 10/31/17
Wine, diamonds, lions and leopards….such is the glory and seductive nature of South Africa revealed on Odysseys Unlimited's new 17-day small group Journey through South Africa launching February 27, 2018, with 11 scheduled departures through November 2018.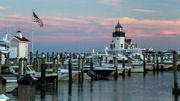 Journey Through the Centuries in Old Saybrook, Connecticut - 11/06/15
Indeed, Old Saybrook is a journey through centuries of time. A quiet, picturesque, Colonial shore town, it's where the River meets the Sound, (Connecticut River and Long Island Sound) and it also happens to be one of "The Last Great Places."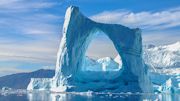 Journey to Greenland with Cox & Kings - 06/19/14
For those wishing to be modern pioneers and venture beyond the traditional European summer hot spots, luxury travel outfitter Cox & Kings is offering a new private journey to Greenland, Greenland: Majestic Glaciers & Inuit Heritage that provides serenity and natural tranquility, far from the tourist trails.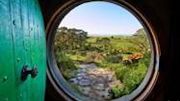 Journey to New Zealand, Home of Middle-earth - 01/07/15
The epic journey for 13 dwarves and one Hobbit concludes with the latest and final installment of the Hobbit Trilogy, The Hobbit: The Battle of the Five Armies, but it need not mean the end of the road for Hobbit fans.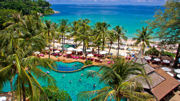 Kata Group Partners Phuket King's Cup Regatta for 17th Consecutive Year - 11/04/15
One of the standout international sporting events in the South-east Asia region, the Phuket King's Cup Regatta Under Royal Patronage prepares to set sail again, swelling Phuket visitor numbers and making a contribution to overall Thai tourism performance.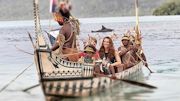 Kate who? The island retreat where the royals were anonymous - 04/23/14
Mary Raboul-Manu has never read a gossip magazine or watched television, so it wasn't surprising that when Prince William and Kate Middleton visited the resort where she works; others had to explain who they were before she served them their meals.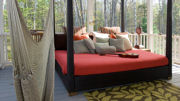 Kennebunkport Resort Collection Offers Spring Savings - 03/23/17
This spring the Kennebunkport Resort Collection (KRC) invites travelers to "Stay & Play" in coastal Maine with resort credits of up to $50 per night for use towards dining, outdoor pursuits, spa and more.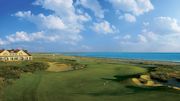 Kiawah Island Named No. 1 Island in North America by Conde Nast Traveler - 10/20/14
Conde Nast Traveler magazine names Kiawah Island No. 1 island in North America and No. 2 island in the world in latest Readers' Choice poll.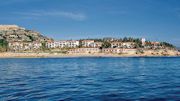 Kid-Friendly Cabo: Experience the Ultimate Family Vacation - 03/13/14
Offering near perfect weather year-round, Los Cabos is the ideal vacation destination no matter the season; and with an abundant list of kid-friendly offerings, this sun-splashed spot is sure to be a hit for families planning to get away this summer.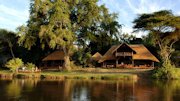 KLM Introduces 72nd Intercontinental Destination: Zambia - 05/15/12
Starting today, KLM Royal Dutch Airlines will initiate direct scheduled service between Amsterdam and Kenneth Kaunda International Airport in Lusaka, Zambia.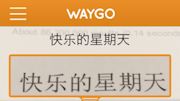 Language Translation App Makes Traveling in Asia Easier - 05/26/15
Waygo translates Chinese, Japanese and Korean characters into English text on restaurant menus, street signs and more by using visual processing and translating technologies.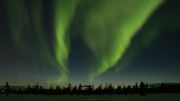 Lapland Luxury in the Arctic Circle - 01/05/15
When thinking of luxury breaks Lapland may not be the region that first comes to mind. Luxury breaks are more synonymous with white sand and blue skies than vast snowy wildernesses, yet something is happening in the northern hemisphere that can't be ignored.
Last-Minute Holiday Destination Ideas - 12/08/17
With its rich culinary and cultural offerings, festive crafts markets, and pleasant year-round climate, Mexico's hidden gem is an ideal destination for those whose holiday planning may have taken a backseat to the more immediate demands of the busy fall season.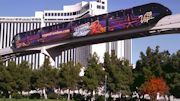 Las Vegas Monorail Launches New User-Friendly Website - 02/21/14
The Las Vegas Monorail has launched an exciting new website at www.lvmonorail.com which offers a new interactive map, Monorail station guides and a comprehensive blog on all things Las Vegas.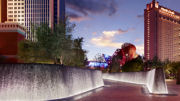 Las Vegas Strip's First Park Debuts - 04/04/16
MGM Resorts International today unveils The Park, a vibrant outdoor dining and entertainment district celebrating the beauty of the surrounding desert landscape and offering visitors a new way to experience the Las Vegas Strip.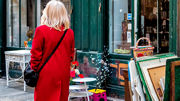 Leading Hotels Debuts Destination Experience Guides - 06/22/17
Calling all curious travelers who are in search of the undiscovered and the uncommon on their next trip to their favorite cosmopolitan city!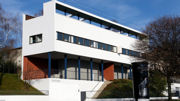 Le Corbusier Houses in Stuttgart Become UNESCO World Heritage Site - 08/01/16
On July 17, 2016, the two Le Corbusier houses at the Weissenhof Estate in the Southern German city of Stuttgart were designated as UNESCO World Heritage Sites, making it the first World Heritage Site for Stuttgart and the 41st for Germany.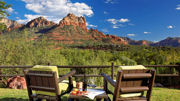 Leef Peeping at Luxury Hotels this Fall - 08/13/15
Luxury hotels across the country are offering the best of the changing leaves - whether it's rooftop views in Newport, biking through foliage for your lobster dinner in Kennebunkport or "picnic peeping" in Los Gatos, we've put together some of the best hotels to get your foliage fix this fall.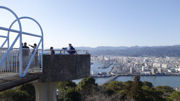 Leisurely Pleasures and Beautiful Food in Kochi on Japan's Shikoku Island - 06/06/17
My visits to Japan always focused on Tokyo, that massively energetic, noisy, wonderful mega-city. And, yet, here I was a 90-minute flight south from Tokyo on Shikoku Island, standing on the Godai-san Observation Deck (Godai-san Tenbodai), looking down on the city of Kochi.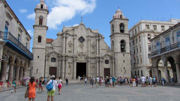 Lindblad Expeditions Announces Cuba Land & Sea - 04/28/16
Lindblad Expeditions-National Geographic has announced Cuba by Land and Sea: Cultural Heritage and Natural Wonders, a 10-night people-to-people program that combines extraordinary people-to-people visits that capture the country's vibrant cultures and political history, with exploring Cuba's remarkable natural history and pristine marine habitats.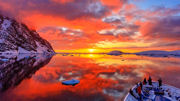 Lindblad Expeditions-National Geographic Announces Two New Antarctica Departures & Free Air - 06/22/16
Lindblad Expeditions-National Geographic has announced the addition of two new departures to their Antarctica 2016 season on November 6 and November 16.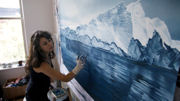 Lindblad Expeditions Visits Antarctica with Landscape Artist Zaria Forman - 08/17/15
Lindblad Expeditions-National Geographic has announced that artist Zaria Forman, acclaimed for her dramatic large-scale drawings of fragile environments, will join two expeditions in Antarctica as a guest speaker.
Lisbon & Sagres: A Town and Country Luxury Itinerary in Portugal - 09/16/14
Embark on this amazing journey to discover the very best Portuguese luxury, culture, gastronomy and nature.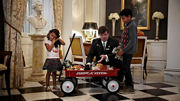 Little Presidents and Their Secret Service Package at The Jefferson, Washington, D.C. - 05/11/16
Summer in Washington, D.C. is the perfect time for families to freshen up on their historical knowledge with such an exciting election year underway!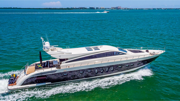 Live Like a Celebrity in Miami with Royal Yacht Charters - 07/18/17
What would you do with an elegant private yacht around Miami, The Florida Keys or the Bahamas for an entire day?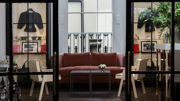 Live Like A Local with New Neighborhood Guides from Small Luxury Hotels of the World - 03/11/16
Small Luxury Hotels of the World has put together a series of neighborhood guides to provide guests visiting nine of its destinations around the world with insider tips on the cool, the cultured and the crazy things to do in the vicinity.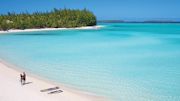 Live Like Brando on his Private Tahitian Island - 05/18/14
Marlon Brando's private island resort, The Brando, is scheduled to open July 1, reachable by the resort's own air strip through private aircraft.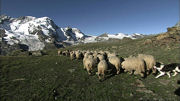 Log off in Switzerland! - 03/04/16
There are reams of sheep in Switzerland. They come with the vast amount of green space that still exists in this beautiful country. However, you won't get a chance to count them.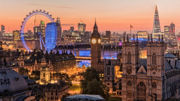 London Luxury - 01/18/18
For travelers who enjoy the finer things in life, visiting the UK and going on a number of London tours probably comes high on their list.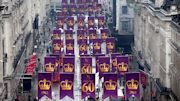 London's Regent Street Turns Purple to Celebrate The Queen's Coronation - 05/28/13
Today, Regent Street, London W1 revealed a spectacular display of purple and gold flags in celebration of the 60th Anniversary of the Coronation of Queen Elizabeth II.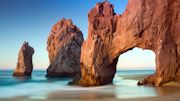 Los Cabos International Airport Welcomes Back International Travelers - 10/11/14
The Los Cabos International Airport (SJD) officially welcomed its first commercial, international flights from the United States and Canada on October 8, following Hurricane Odile.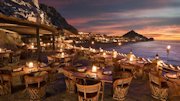 Los Cabos is Back and Better Than Ever with New Hotel Openings - 02/17/15
The Los Cabos Tourism Board has announced that following Hurricane Odile, a category-3 storm that hit the destination in September 2014, Los Cabos is truly back and better than ever, preparing for a successful year ahead.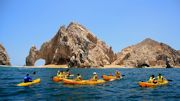 Los Cabos Luxury Resorts Prepare for Sea Turtle Season - 06/03/14
From June to December, thousands of sea turtles will populate the local beaches of Los Cabos for nesting, including the newest beach to be designated with the Blue Flag Certification of Eco-Excellence – Palmilla Beach.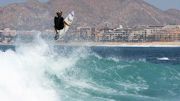 Los Cabos Open of Surf Returns June 16-22 - 04/07/14
Following the success of last year's first ever Los Cabos Open of Surf, the destination known for year-round perfect waves, is pleased to announce the return of the event, taking place June 16 - 22.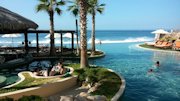 Los Cabos: Why Go Now - 05/14/14
Grand Solmar Land's End Resort & Spa, the hottest new luxury resort in Cabo San Lucas, recommends the best upcoming events in the area.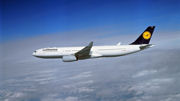 Lufthansa to Launch Nonstop Service Between Denver and Munich - 10/22/15
Today, at a joint press conference, Lufthansa and Denver International Airport announced nonstop service between Denver, Colorado, and Munich, Germany. The service begins on May 11, 2016 and will be operated by an Airbus A330-300 five times per week.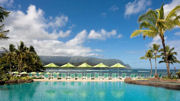 Lush Life on Kauai, The Garden Island - 12/23/17
Is it possible to be homesick for a place you've never been to? You might say I've done Hawaii. I've visited the Big Island, the largest in the Hawaiian chain, I've had a frenzied, fun time on Oahu, the island that calls itself "the Heart of Hawaii", and I've checked out the marvels of Maui, "the Valley Isle."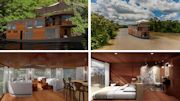 Luxurious M/V Cattleya Riverboat Providing the Ultimate in Amazon Cruises in Peru - 04/23/14
Launching this June, a floating architectural gem, the M/V Cattleya will celebrate its maiden voyage with Rainforest Cruises, a boutique travel company specializing in traditional and authentic Amazon River cruises and riverboat tours.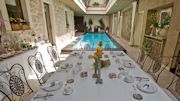 Luxurious Sicilian Stays - 03/06/12
Sicily is an Italian region that's bursting at the seams with delectable foods, charming towns, artistic masterpieces and historic archaeological sites, all set against a backdrop of outstanding natural beauty.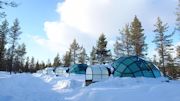 Luxury Action Offers Tailor-made Luxury Holidays in Lapland, Finland - 03/16/15
Luxury Action is the leading tour operator in Finland, specializing in exclusive services and programs, and creating bespoke high-end adventure holidays and packages.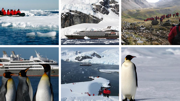 Luxury Adventure Operator INCA Offers New 18-Day Antarctic Expedition - 04/01/16
INCA - International Nature and Cultural Adventures is debuting its newest expedition to Antarctica, one of the planet's premier wildlife spots.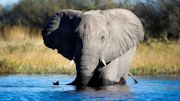 Luxury Botswana with Lion World Tours - 03/12/13
Visit the Okavango Delta's extraordinary wetlands and the remote Linyanti Wildlife Reserve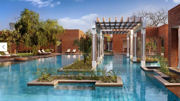 Luxury Collection Hotels & Resorts Unveils India Destination Guide - 05/31/11
The Luxury Collection is featuring a limited-edition India Destination Guide, which is part of a special set of carefully crafted and beautifully bound books published by Assouline.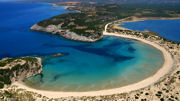 Luxury: Greek Style in Costa Navarino - 11/22/11
Beyond the fascinating history of Athens and the fabulous whitewashed island villages, there is more to see in Greece.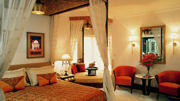 Luxury Hotel Brands W and St. Regis to Make Landmark Debuts in India - 01/12/12
Outpacing the competition in India, Starwood Hotels & Resorts Worldwide, Inc. (NYSE: HOT) today announced it will open nearly 20 additional hotels in this fast-growing market by 2015.
Luxury Insider Guide to Exploring Venice - 07/01/15
Francesca Bortolotto Possati is more than just CEO of The Bauer Hotels in Venice, Italy. Her entrepreneurial spirit has transcended all avenues of Italian culture–she's an author, foodie, interior designer, and philanthropist.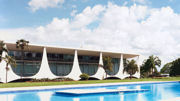 Luxury Lives in Mongolia and Brasilia - 06/24/11
WSJ. Magazine takes on the world in the July/August Travel issue as intrepid travelers take to the four corners of the earth during the summer holiday season.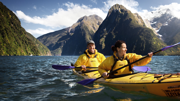 Luxury New Zealand Tour Hosted by Frontiers President - 01/18/17
On this exclusive 10-day luxury tour hosted by Frontiers International Travel President Mike Fitzgerald, guests will experience New Zealand's entertaining mixture of refined lifestyle and cultural excitement.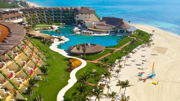 Luxury on the Riviera Maya at Grand Velas resort - 03/04/16
Old, crumbled, faded, a shadow of it's former greatness…. There are plenty of buildings to match that description across the Yucatan Peninsula, this area of southern Mexico being a hotspot for ancient temples and archaeological sites from the mighty Mayan empire.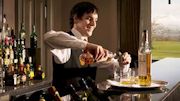 Luxury Properties in Scotland Celebrate Whisky Month in May - 02/05/14
This May, Connoisseurs Scotland properties will toast Scotland's national drink in a month-long, countrywide celebration deemed "Whisky Month."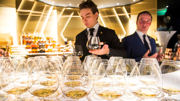 Luxury Scotch Whisky Embassy Lands at Amsterdam Schiphol Airport - 05/27/16
Imagine sampling some of the world's finest Scotch Whiskies with the opportunity to purchase rare blends available nowhere else.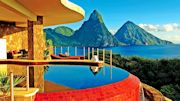 Luxury Travel Bucket List 2013 - 01/22/13
Luxury Travel Magazine recommends these ultimate trips to fill up your travel calendar for the year.

Luxury Travel Frontiers: New Destinations to Discover in 2010 - 12/10/09
Be the first to explore these luxury frontiers! The ten destinations on our 2010 Must-see List are this year's travel trophies. Most of these new hotels, resorts and lodges are found in destinations that haven't previously had luxury accommodations. These are travel experiences of a lifetime!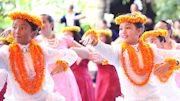 Luxury Travel Guide to Oahu - 11/17/13
The winter months are an exhilarating time of year in Oahu. While temperatures are ideal year-round, the months of November through March bring a heart-pounding mix of natural and cultural events. From humpback whale watching and the Triple Crown of Surfing competition to Honolulu's cultural scene heating up, this is a great time of year to visit Hawaii's capital.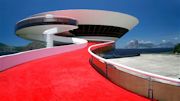 Luxury Travel Guide to Rio de Janeiro - 10/11/12
With World Cup and Olympic fever gaining pace in Rio, Chris Moss provides his guide to the city's most stylish haunts - get there before the crowds do.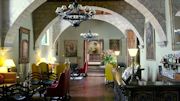 Luxury Travel in Peru - 06/11/13
Peru may not strike you as being particularly well-known as a luxury destination, but in fact its credentials far out stack many other South American countries.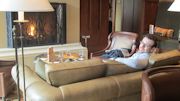 Luxury Travel Specialist Offers Insider Tips for Greece - 04/26/13
We speak to Konstantinos Bastas about his recent trip to Greece and his insider tips about why to go now.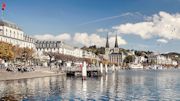 Luxury Travel Switzerland - 03/17/15
LUXURY TRAVEL SWITZERLAND offers hand-picked hotels and restaurants as well as exceptional day trips and exclusive visits.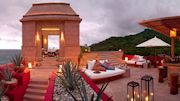 Luxury Travel To The Extreme In Riviera Nayarit, Mexico - 05/27/15
Riviera Nayarit defines luxury through its authentic and outrageous regional adventures, unrivaled levels of gastronomy and high quality services.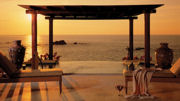 Luxury Travel To The Extreme In Riviera Nayarit, Mexico - 11/25/15
Riviera Nayarit defines luxury through its authentic and outrageous regional adventures, unrivalled levels of gastronomy and high quality services.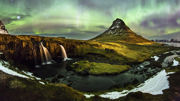 Luxury Travel Trends for 2018: Pristine, Unfrequented & Unique Destinations - 11/09/17
Global luxury travel network Virtuoso has determined 2018 will be the year for discovering less-visited destinations.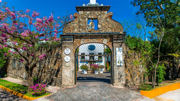 Luxury Travel Trends of the Wealthiest One Percent - 01/25/16
A new study conducted by international travel and tourism consultancy Resonance Consultancy identifies the most appealing destinations and luxury travel trends of the top five percent and one percent of U.S. travelers.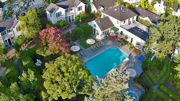 MacArthur Place, Sonoma – A Modern Wine Country 'Throwback' - 04/21/17
If Napa Valley's immense popularity has kept you at bay for fear of crowds, traffic ensnarements, and three-deep wine tasting bars, consider a visit to sister valley Sonoma.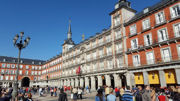 Madrid, Savoring the Sights and Flavors of the Spanish Capital - 10/28/16
The grandeur of Madrid emanates from its expansive beating heart, the incomparable Plaza Mayor.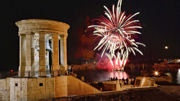 Malta Celebrates Springtime with Array of Festivals - 04/11/16
Malta, a Mediterranean archipelago with beautiful weather and scenic landscapes has earned a name for being a go-to destination to revel in local and international festivals.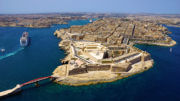 Malta Named #3 on New York Times '52 Places to Go in 2016' List - 01/08/16
The Mediterranean island of Malta was named #3 on the prestigious New York Times "52 Places to Go in 2016" list in its Sunday Travel Section scheduled to come out January 10, 2016.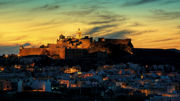 Malta - The Safest Place on Earth? - 09/16/11
The United Nations in its just published World Risk Report 2011, lists Malta and Qatar as the safest nations on Earth.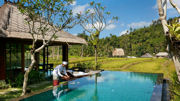 Mandapa, a Ritz-Carlton Reserve Honors Bali's Spiritual Traditions - 06/07/17
Nestled within the lush jungle of Ubud, a destination steeped with rich culture and tradition, Mandapa, a Ritz-Carlton Reserve, invites guests to discover the unique spiritual practices that lend to this region's unparalleled beauty.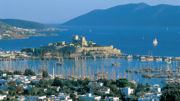 Mandarin Oriental Hotels to Manage Luxury Resort on Turkey's Bodrum Peninsula - 02/07/12
Mandarin Oriental Hotel Group today announced that it will manage a luxurious hideaway resort and branded Residences at Mandarin Oriental on the Bodrum Peninsula in Turkey opening in 2014.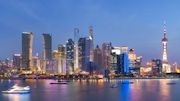 Mandarin Oriental Pudong, Shanghai Offers Segway Tours - 07/31/13
Mandarin Oriental Pudong, Shanghai celebrates its expansive waterfront location beside the Huangpu River promenade by offering an exhilarating and unique-in-Shanghai touring experience – Segway rides.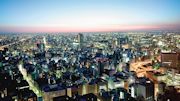 Mandarin Oriental, Tokyo Offers Helicopter Tours of Mount Fuji - 04/08/15
Mandarin Oriental, Tokyo is delighted to announce the launch of its lavish accommodation package, Helicopter Flycation, which includes a private helicopter tour of Mount Fuji.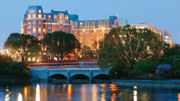 Mandarin Oriental, Washington D.C. Celebrates Cherry Blossom Centennial - 03/14/12
This year marks the centennial celebration of the original gift of 3,000 cherry trees from the city of Tokyo to the people of Washington, DC.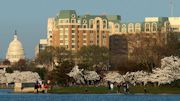 Mandarin Oriental, Washington D.C. Celebrates Cherry Blossom Festival - 03/11/13
On the heels of the centennial celebration of the original gift of 3,000 cherry trees from the city of Tokyo to the people of Washington, DC, Mandarin Oriental, Washington D.C. is offering its Cherry Blossom Bloom package.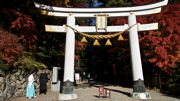 Man's Best Friend Gets His Due at Japan's Hodosan Shrine - 12/02/16
Shrines and temples are at the heart of Japanese culture. Some are in cities like the majestic Meiji Shrine in busy Tokyo or the 1,600 Buddhist and 400 Shinto shrines in quiet Kyoto. Others are tucked away in forests on distant mountain tops.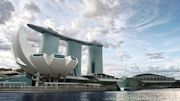 Marina Bay Sands Shifts Into High Gear for Singapore Grand Prix - 08/24/14
Marina Bay Sands will set your heart racing this September for the Singapore Grand Prix with a series of adrenaline-pumping experiences.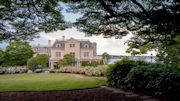 Memorial Day Escapes: Some of the Best from East to West - 05/15/15
A number of luxury resorts across the country are celebrating Memorial Day Weekend with special rates and packages: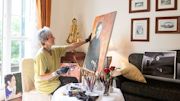 Metropole Hotel Opens a Window Into Hidden Hanoi - 08/07/13
After more than a century of refining tastes in the Vietnamese capital, the Sofitel Legend Metropole Hanoi is unveiling a new cultural itinerary for discerning holidaymakers in 2013.
Mexico City: An Insider's Guide - 07/25/14
Once the epicenter of Aztec Civilization (circa 1325), Mexico City now stands as the country's financial, political and cultural hub and boasts an array of contemporary art galleries, museums and Michelin-starred restaurants.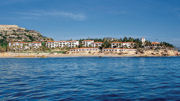 Mexico Resorts & Hotels Honored in Travel + Leisure World's Best Awards - 07/15/11
Four of Mexico's premier resorts and hotels won honors in the prestigious Travel + Leisure World's Best Awards readers' survey.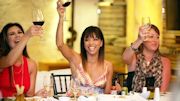 Mexico's Pacific Coast A Favored Destination of the Stars this Summer - 08/17/14
Riviera Nayarit and Puerto Vallarta, two stunningly diverse and picturesque regions on Mexico's Pacific Coast, have played host to a number of well-known celebrities over the past few months.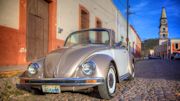 Mexico: When Beetles Meet Butterflies - 09/26/12
Every year, as the days get shorter and the weather cooler, up to one billion Monarch butterflies begin a 2,000 plus mile journey that has them travel from the U.S and Canada to the sunny lands of central Mexico.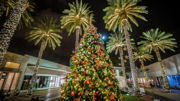 Miami Beach Hosts Seasonal Holiday Offerings - 12/13/17
Snowbirds can easily escape the harsh winter weather and celebrate the holidays in sun-kissed Miami Beach with a number of festive events, luxurious, seasonal spa treatments, and fine holiday dining offers.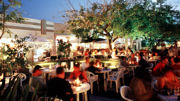 Miami Beach takes Hospitality Service to New Level - 08/28/17
Miami Beach takes serving its guests seriously…really seriously. Miami Beach is like no other place in the world and is dedicated to making its service a major point of distinction.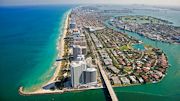 Miami's Most Sophisticated Neighborhood Announces New Restaurants, Shops, Hotels - 11/10/14
As the global jet set get ready for the Florida travel season, Bal Harbour, Miami's ultra-luxe beach destination announces what's new in the tony one square mile destination.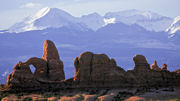 Mighty 5® Tour Launches All-Inclusive Luxury Experiences at Utah's National Parks - 02/18/16
Mighty 5 Tour – an all-inclusive luxury travel experience to Utah's five breathtaking national parks – announces the launch of exclusive "Signature" and "Summer" tour packages.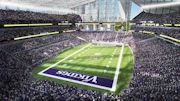 Minnesota Selected to Host Super Bowl LII in February 2018 - 07/08/14
It has been announced that Minnesota will host the Super Bowl LII. The February 2018 contest will be held in the new Minnesota Stadium set to open in 2016. The bid was centered on the theme 'Built for the Bold,' highlighting the new stadium as an iconic centerpiece.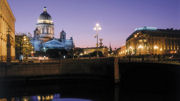 MIR Corporation Unveils NEW Insider's Russia Tour - 04/28/16
To celebrate its 30th anniversary, MIR Corporation has developed a new 11-day itinerary that takes the award-winning travel company back to its roots -- Russia.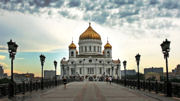 MIR Unveils NEW 'Insider's Russia' Tour - 07/13/17
MIR Corporation first led trips to Western Russia 30 years ago, when it was still the USSR. To celebrate three decades of travel expertise, they've developed a new tour that showcases Western Russia from the inside out.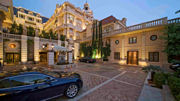 Monaco: An Unexpected Winter Destination - 12/13/16
Monaco is known as a seaside getaway, yet its mild temperatures (50 degrees even in the coldest months) and proximity to ski mountains make it an enticing winter escape.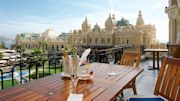 Monaco Tops First Ultra High Net Worth Wealth Density List - 10/30/12
Wealth-X, the ultra high net worth (UHNW) business development solution for Global Private Banks, Luxury Brands, Educational Institutions and Non-Profits, released a list of the top 10 countries with the highest density of ultra high net worth individuals (UHNWIs).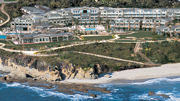 Montage Laguna Beach Unveils Experience California Series - 03/03/16
Montage Laguna Beach has unveiled a new collection of experiential room packages that offers guests the opportunity to truly "Experience California."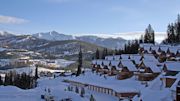 Montana's Big Sky Resort Celebrates 40th Anniversary - 12/02/13
In 1968, the famous NBC newscaster, Chet Huntley, conceptualized Big Sky, the same year the phrase "we've come a long way, baby" was marketed.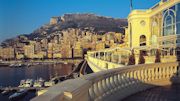 Monte Carlo: The Hottest Place to be this Summer - 05/02/13
Famed for its luxurious hotels, glamorous hot spots and surrounding beauty, Monte Carlo is the glamorous travel destination.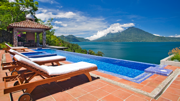 Most Exclusive Places to Catch Some Sun This Summer - 06/03/16
As you start to think about where to relax in the sun this summer, here are some idyllic spots to consider -- a private lakeside villa in Guatemala, on the sundeck while cruising the Galapagos Islands or under the Tuscan sun at a hand-restored, 15th century villa.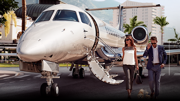 Most Popular Winter Escape Routes by Private Jet - 01/12/16
More and more U.S. travelers will book vacations to hot spot destinations; whether to enjoy their favorite winter sports and activities or to simply escape the cold.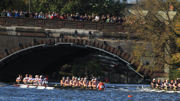 Must-See Events in New England this Fall - 08/22/16
The Head of the Charles Regatta, October 22-23, and The 2016 Audi FIS Ski World Cup, November 26-27, are sure to be exciting events highlighting the variety of New England.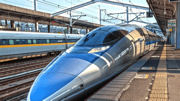 Nagoya - A Great Adventure Awaits in Japan's Heartland - 01/05/18
As we rushed to board the Shinkansen (the "bullet train"), I remembered to buy a bento box lunch at a take-away stand in the train station.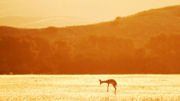 Namibia - A Destination of Contrasting Beauty - 01/26/16
There are a few true wilderness destinations left on Earth where you can truly immerse yourself in the utter beauty of the area, offering you a complete physical and holistic journey.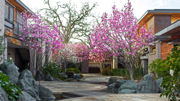 Napa and Sonoma - California Wine Country's Twin Valleys - 08/23/16
Just an hour's drive northeast of San Francisco is one of California's most visited attractions – the world-famous vine-covered hillsides of Napa and Sonoma Counties.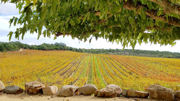 Napa's Most Exclusive View: Pritchard Hill - 12/05/16
Pritchard Hill - Napa's low-key, private community of winemakers is growing in popularity and producing some of the region's most sophisticated Cabernet Sauvignon and Bordeaux varietals. The expansive views from Pritchard Hill are prized by locals and welcome visitors looking to get off the grid while touring Napa Valley.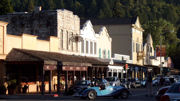 Napa Valley: Why Go Now - 05/13/11
America's Great Wine Capital Pours it On with a rich variety of new travel experiences in Summer 2011.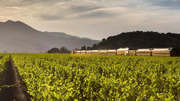 Napa Valley Wine Train Announces 'Rock the Rails' Music Series - 07/16/17
The Napa Valley Wine Train, an engaging and memorable experience that echoes the glory days of train travel, has announced its new "Rock the Rails" music series, slated to begin August 24 at V. Sattui Winery.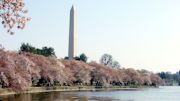 National Cherry Blossom Festival Celebrates 100th Anniversary - 03/05/12
America's greatest springtime celebration kicks off on March 20th, the first day of spring, and goes until April 27th, National Arbor Day.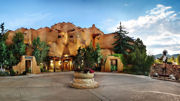 National Geographic Names Santa Fe Winner in World Legacy Awards - 03/08/17
National Geographic unveiled their 2017 World Legacy Awards and Santa Fe is the winner in the highly competitive Sense Of Place category—it is the first destination to receive first place in the award.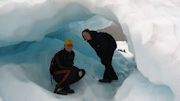 Need to Cool Off from the Summer Heat? Get Away for Some Winter Fun in New Zealand - 06/24/13
As the U.S. welcomes summer, New Zealand cools things down with enticing winter events and activities.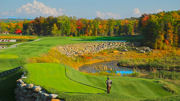 Nemacolin Woodlands Resort, Awe-Inspiring Autumn Golf - 09/28/16
The scenic Laurel Highlands of Western Pennsylvania host one of the most stunning displays of fall foliage east of the Mississippi.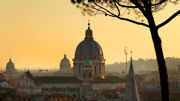 NetJets Highlights Luxury Destinations, Elite Experiences, to Jet Around Europe this Summer - 06/22/15
Traveling to and within Europe may be a challenge this summer as tourists flock to take advantage of the currency exchange rate.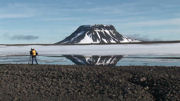 NEW Adventure Cruise to Remote Franz Josef Land - 09/12/17
Located far above the Arctic Circle, the 191 islands that make up Franz Josef Land are some of the most remote and under-explored locales on earth.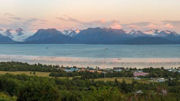 New Alaskan Wilderness Adventure Offered by Cox & Kings - 03/30/16
Known for providing authentic experiences and insider access, Cox & Kings has expanded its offerings within the United States to include the 49th state of Alaska, the Last Frontier.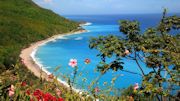 New Caribbean Hot Spots to Add to Your Travel Bucket List for 2015 - 10/14/14
Booming Eco-Tourism, Business Travel and Cultural Offerings Drive Interest in New Destinations in the Dominican Republic and Honduras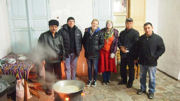 New Cultural and Culinary Tour of Uzbekistan Offered by MIR Corporation - 11/18/17
On this unique 10-day tour travelers will taste their way through Uzbekistan during the height of the Uzbek New Year, Navruz.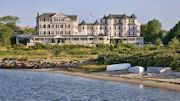 New England Getaways for the Ultimate Autumn Vacation - 08/08/16
While Cape Cod and the islands are popular summer destinations, the peaceful calm and untouched beauty that linger in the off-season reveal a region that is ideal for weddings, family reunions and weekend getaways.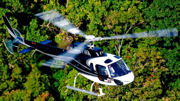 New Experience Showcases the Quintessential Hamptons Lifestyle - 07/12/16
The Hamptonite Club, a Hamptons-based full-service private concierge and luxury lifestyle management firm has partnered with Wings Air Helicopters to offer an exclusive "insider tour" of the Hamptons.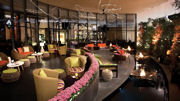 New Face of Luxury in Las Vegas - 09/08/15
Luxury has a new look and feel in Las Vegas. Once seemingly unattainable experiences are now accessible up and down The Strip.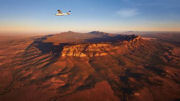 NEW First-Ever Flights to the Flinders Ranges from Adelaide - 10/30/15
Getting to Wilpena Pound Resort and Ikara Safari Camp in South Australia's Flinders Ranges outback is now easier than ever with the first-ever launch of new flights from Adelaide.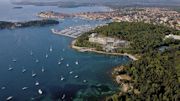 New Full Service Beach Opens in Croatia - 05/14/14
Mulini Beach launches this summer, part of Lone Bay Beach, exclusively for guests of Hotel Lone and Hotel Monte Mulini in Rovinj, Istria.
New Happenings in Santa Fe - 08/12/13
The city of Santa Fe is buzzing with action this summer and that means visitors have new things to taste, see, experience and explore. Photo: Eldorado Hotel & Spa, Santa Fe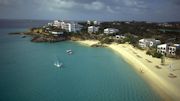 New Happenings on the Tranquil Island of Anguilla - 07/31/13
The tranquil island of Anguilla, best known for its 33 pristine powder-white sand beaches and crystal-clear turquoise waters, is bustling with news this summer as new flight routes make the island more accessible, construction projects renovate the island's most iconic hotels while building new ones and more.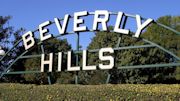 New Hotels, Restaurants, Shops in Beverly Hills - 11/01/12
Beverly Hills has many new hotels, restaurants, shops and salons that have recently opened or are opening soon. This wave of new spaces will bring exciting new experiences to the city.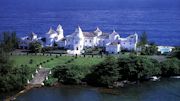 New Luxury Retreats in Jamaica - 04/29/13
The island of Jamaica is sporting new properties throughout the destination such as the newly renovated Trident Hotel in Port Antonio.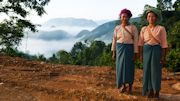 New Myanmar Tour: A Slice Of Sagar, Inle Lake's Best Kept Secret - 01/23/14
Backyard Travel, Asias most innovative tour company, has released news of a new trip taking travelers on an exploratory tour of Sagar to the south of Inle Lake.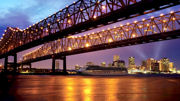 New Orleans to Host NBA All-Star Game 2017 - 08/19/16
New Orleans has been selected to host NBA All-Star 2017, the NBA announced today. The 66th NBA All-Star Game will be played on Sunday, Feb. 19, at Smoothie King Center – home of the New Orleans Pelicans. The game was previously scheduled to be held in Charlotte, N.C.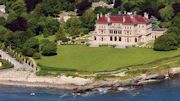 Newport Mansions Season in Full Swing - 05/27/16
All ten historic houses museums of The Preservation Society of Newport County, Newport, Rhode Island, are now open daily for public tours.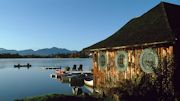 New Tauck Itinerary Explores New York's Lakes, Adirondacks & Hudson Valley - 02/13/13
Tauck is launching a new tour that begins in Montreal, Canada, and then travels south to explore some of New York's most iconic lakes, its scenic Adirondack Mountains, and its historic and culturally rich Hudson Valley.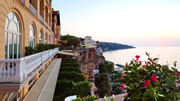 New Train Service Links Five-star Grand Hotel Excelsior Vittoria to Pompeii - 07/23/15
There is a brand-new exhibit in Pompeii that is being hosted through November 2, 2015, as well as new train access to Pompeii from Sorrento (available through October 15).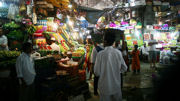 New Travel Website Links Travelers with Local Insider Experiences - 01/31/12
Excursionist.com launches a new era in travel planning, with its web-based service that allows travelers to plan and book from a dynamic menu of exclusive global experiences, designed around personal passions.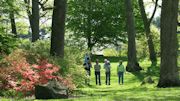 New Website Offers Guide to Botanic Gardens in Massachusetts - 08/16/13
Ask most tourists about what attracts them to Massachusetts, and you're likely to hear references to colonial history, Plymouth Rock, the Freedom Trail, whale watching, and Tanglewood. But how about public gardens?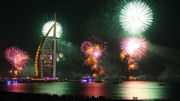 New Year's Eve Getaways from Pure Entertainment Group - 11/18/15
Pure Entertainment Group is a leading global bespoke luxury concierge and event management company based in Montreal, Canada. The company offers premium travel packages and luxury lifestyle experiences to discerning individual and corporate companies all around the world.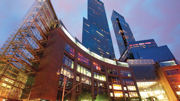 New York City Boasts 7 Most Expensive City Hotels in US - 10/08/15
The seven priciest city hotels in the United States are all located in Manhattan, according to a recent survey. Of them, The Ritz Carlton and the Mandarin Oriental (pictured) lead the rankings.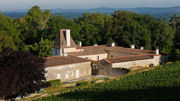 New York Times Names 52 Places to Go in 2016 - 01/10/16
Each January, the editors of the NY Times Travel section publish their Places to Go issue. And each year after they do, readers wonder why their favorite destination was overlooked or why their least favorite made the top 10.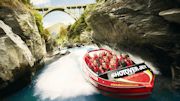 New Zealand, An Unforgettable Family Destination - 06/16/15
Anyone traveling as a family will know the importance of ensuring your journey has something for everyone. Whether it's coastal escapes, city breaks or everything in between, New Zealand offers travelers an itinerary with many more experiences than your mainstream family holiday.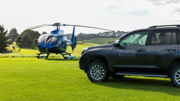 New Zealand Luxury Golf & Lodges by Private Aircraft - 09/29/17
Frontiers International Travel is offering a nine-day tour of New Zealand that includes three of the most luxurious lodges and two of the very best golf courses in the world.

North Korea Considering Allowing American Travelers to Visit Year-Round - 01/13/10
Asia Pacific Travel, Ltd. announced that North Korea is considering allowing American travelers to visit the Democratic People's Republic of Korea (DPRK) year-round and for longer than the current five day limit.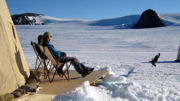 Now You Can Stay in Luxury in Antarctica at White Desert Camp - 08/17/16
Celebrating its 10th anniversary, the most remote hotel in the world has gotten a complete luxury overhaul.
Oberoi Hotels & Resorts Invites Guests to Experience the Colorful World of India - 02/19/13
March is always a month rife with change; spring begins to shine through the clouds and holidays begin to lift people from the drudgery of winter.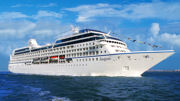 Oceania Cruises Reveals Late 2017 Voyages To Cuba - 02/15/17
Oceania Cruises, the world's leading culinary- and destination-focused cruise line, announced an additional series of journeys to Cuba in November and December 2017.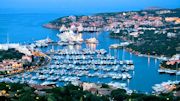 Olbia: A Hot Spot for the Super Rich - 08/12/14
Traditionally, summer sees the super-rich flocking to the French Riviera, however with property prices in Cap Ferrat, and "Billionaires' Bay" in Cap d'Antibes regularly topping €30m for a summer home, Private Jet Charter has reported that today's discerning travelers are heading for the enclaves of Sardinia.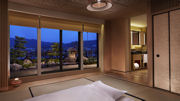 One Journey, Two Capitals: Discover Japan with The Ritz-Carlton Kyoto & Tokyo - 10/05/15
Together, The Ritz-Carlton, Kyoto and The Ritz-Carlton, Tokyo have partnered to launch the 'One Journey, Two Capitals' package this fall.
On Oahu - Nature, Culture and Adventure Abound - 03/29/09
Oahu offers an array of sea, land and air activities, as well as art and cultural museums and attractions.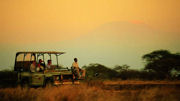 On Safari: The Wonders of Kenya - 01/08/12
Wake up just after dawn at a tented encampment near the chill shadowed slopes of Kilimanjaro, and it's impossible not to feel reborn. The air is cool, filled with the clatter of white-bellied 'go-away' birds, the ground moist with fresh dew. There's a scent of raw nature, and a sense that time has been wound back centuries.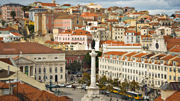 On the Cobblestone Streets of Lisbon, Old and New Waltz Together - 11/30/16
Lisbon, the sun-drenched harbor capital of Portugal, has long been one of Europe's best-kept secrets. Here, antique trolley cars share winding roads with shiny new Peugeots, and historic churches outfitted with tile frescos mingle among modern art galleries, boutique hotels, and chic outdoor tapas restaurants.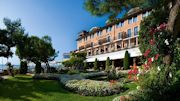 Orient-Express Hotels in Italy Offer Ultimate Romantic Honeymoons - 07/03/12
The Orient-Express collection of iconic Italian hotels - from grand Venetian Palazzos to idyllic hilltop hideaways to cliff-hanging legends of the Amalfi Coast – celebrate the romance of Italy with seductive summer wedding and honeymoon packages, created for that once-in-a-lifetime holiday.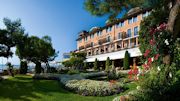 Orient-Express' Italian Gems Gear Up for Summer Season - 04/23/12
To celebrate the opening of the summer 2012 season, Orient-Express' iconic properties in Venice, Portofino, Ravello, Taormina and Florence have created authentic 'off the beaten track' experiences for their guests, to help them discover the unique locations in which the hotels are located.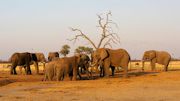 Orient-Express Offers A Journey Like No Other Through Botswana - 12/17/13
Introducing the first luxury self-drive safari in Botswana, Orient-Express Hotels Ltd. now offers guests the adventure of a lifetime.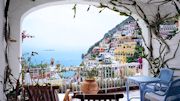 Outstanding Italia Offers A Journey Between Art and Pleasure (Naples and the Amalfi Coast) - 03/22/14
Enjoy a week's journey in Italy discovering the
treasures of Naples and the Amalfi Coast.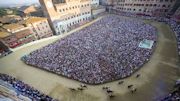 Outstanding Italia Offers a Journey in Tuscany to Experience Siena's Famed Palio Horserace - 04/30/14
Outstanding Italia offers travelers an exciting VIP experience: The Palio of Siena on Aug 16th.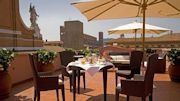 Outstanding Italia Offers Food & Culture Journey to Verona and Bologna - 03/22/14
A unique journey discovering the traditional Italian Flavors and Opera Performances.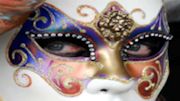 Outstanding Italia Offers Venice Carnival 2014 Package - 01/27/14
The grandest festival of them all - Venice's CARNEVALE – was born in 1162, and is heralded as one of Europe's greatest celebrations of art, food and culture.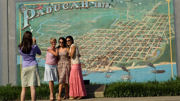 Paducah Offers Spring and Summer Activities - 05/03/16
Paducah, Kentucky, the artistically dynamic and world renowned UNESCO Creative City, invites all to enjoy a variety of spring and summer experiences.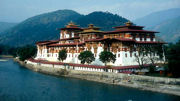 Pandaw River Expeditions Launches 14-night Exploration of Bhutan & the Brahmaputra - 02/09/15
Luxury river cruise adventures company, Pandaw, has announced a new 14-night itinerary which will explore the ancient kingdom of Bhutan, one of the world's most intriguing countries, plus an exciting river expedition aboard Pandaw's partner ship the MV Mahabaahu, on the mighty Brahmaputra.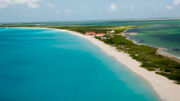 Paradise Lost? Not Here - 09/13/11
Pristine beaches. Untouched beauty. Will the private Caribbean island of Barbuda provide the vacation paradise so often promised, but rarely delivered? It's time to find out.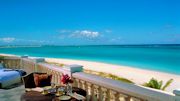 Parents magazine Names 10 Best Caribbean Destinations for Families in 2014 - 02/14/14
Parents magazine has revealed its picks for the 10 Best Caribbean Destinations for Families of 2014.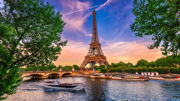 Parisian Persuasions: A Luxury Guide - 01/08/18
For millions of globetrotters, even a passing utterance of the word "Paris" absolutely drips with luxury. An international cultural hub for fashion, fine dining, and the arts, the city of Paris wields significant power over how the rest of the world enjoys the finer things in life.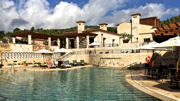 Park Hyatt Mallorca, the Newest All-Season Resort in Spain's Balearic Islands - 11/11/16
Before I left for Mallorca, all I knew about the island was that it was off Spain's Mediterranean coast. And that it was the largest of the four Balearic Islands that are popular destinations because of the beaches, beautiful landscape and warm weather.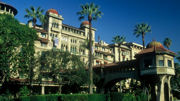 Pasadena Offers Travelers Historical Sites, Museums & Cultural Venues - 05/13/11
Pasadena captures the essence of beauty and style with its historic architecture, world-class art museums, acres of botanical gardens, landmark theaters and three distinct districts offering an eclectic collection of dining, shopping and entertainment.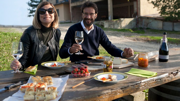 Patricia Kozmann: Your Private Guide in Italy - 07/02/15
Patricia Kozmann is a luxury tour guide specializing in high-end, customized vacations in the Veneto, Tuscany and Piedmont regions of Italy.
Phuket: The Hot A-List Destination this Season - 11/30/15
It's that time of year again, when the jet set head off to exotic locales to discover the best beaches, the most beautiful blue seas and a level of luxury to be remembered and savoured all year long.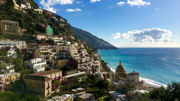 Planning the Perfect Luxury Villa Vacation on the Amalfi Coast (Part Two) - 03/28/17
The Amalfi Coast — la Costiera Amalfitana — is one of the most spectacular stretches of scenic beauty among luxury destinations, with ancient villages tucked into mountainsides and perched above cliffs that plunge into clear turquoise waters.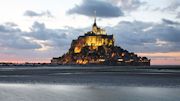 Plan Your Holiday in France Online with a Click of your Mouse - 04/25/13
Planning your holidays is part of the fun, but the task can soon become laborious when faced with the many tourist attractions on offer in a country like France.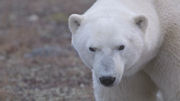 Polar Bear Town: New Smithsonian Channel Docu-series - 10/04/16
Every fall, approximately 10,000 tourists from around the world descend on "The Polar Bear Capital of the World," Churchill, Manitoba.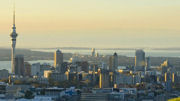 Ponant Ventures Into New Zealand 'The Land of the Long White Cloud' - 08/05/15
In keeping with its image as the specialist for unusual cruises, PONANT has introduced an exceptional itinerary for New Zealand.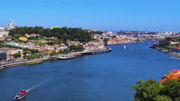 Portugal Named 2016 Destination of the Year by Travel + Leisure Editors - 11/14/16
Travel + Leisure announced today that Portugal is the 2016 Destination of the Year, as selected from among 17 finalists by T+L editors.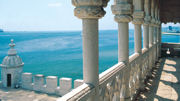 Portugal Named Europe's Best Destination for 2017 at the World Travel Awards - 10/02/17
Portugal was named the Best Destination in Europe at the 2017 World Travel Awards. The recognition was awarded this weekend at a ceremony held in St. Petersburg, Russia, attended by Secretary of State for Tourism of Portugal, Ana Mendes Godinho.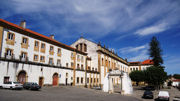 Portugal to Offer Dozens of Castles, Palaces and Convents for Travel Development - 02/02/17
Imagine a hotel set in an ancient seaside fortress. Or an inn built in a 400-year old convent perched above a vibrant city.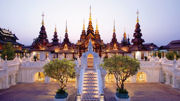 Preferred Hotels & Resorts Presents the Legends of Thailand - 07/16/15
Preferred Hotels & Resorts, the world's largest independent hotel brand representing more than 650 distinctive properties across 85 countries, presents a new special offer to help guide travelers through an unforgettable journey through Thailand.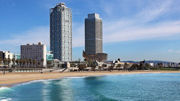 Premium Traveler Barcelona Introduces New Ungoogable Routes - 05/12/16
Active, dynamic, open, cosmopolitan, modern, creative, vibrant... These are just some of the adjectives that describe Barcelona, a globally admired city.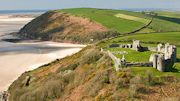 President Barack Obama Encourages Americans to Visit Wales - 09/08/14
President Barack Obama became the first sitting US President to visit Wales when he and 60 global delegates attended the NATO Summit on September 4 and 5. He said, "You have a beautiful country with wonderful people and great hospitality. I'd encourage everybody from the States to come to Wales."
Private Curated Tours at Mandarin Oriental, Hong Kong - 02/02/16
With an unmatched location in the very heart of Hong Kong for over 50 years, Mandarin Oriental, Hong Kong has always been renowned for providing guests with insider tips and information on the best ways to experience this exciting city.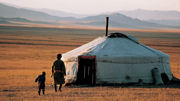 Private Trans-Siberian Railway Tour from Mongolia to Moscow - 04/26/17
From the Mongolian steppe and Siberian taiga to the Moscow Kremlin, this private train journey celebrates three distinctive cultures: the Mongolian Nomad, the Baikal Siberian, and the Modern Muscovite.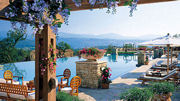 Provence: Why Go Now - 05/11/11
When most travelers hear Provence, they think of Peter Mayle country, with rolling lavender fields and quirky locals.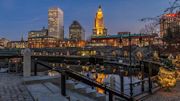 Providence Named Favorite City in America by Travel + Leisure - 10/11/14
Providence has been named the #1 City in America as a result of the Travel + Leisure 2014 America's Favorite Places survey, marking the first time that Providence has been the top vote-getter from the publication.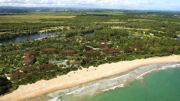 Puerto Rico: Visit the Island of the Stars - 05/25/11
Discover favorite resorts of Hollywood's A-List, celebrity chefs, and famous film locations in Puerto Rico.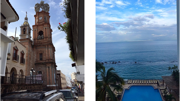 Puerto Vallarta Back to Normal After Hurricane Patricia - 10/24/15
Puerto Vallarta is fully operational with 100% of its hotel and restaurant facilities open, as well as its International Airport (PVR), marina, cruise port and Convention Center.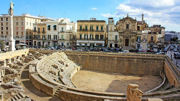 Puglia Hailed as 2016's Hottest Holiday Destination - 01/28/16
Bespoke travel company Aria Luxury Apulia is celebrating the multiple accolades and high coverage of its specialized location, Puglia.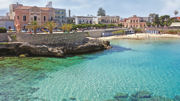 Puglia's Top Celebrity Hang-outs - 08/03/16
For quite some time celebrities have been putting the region of Puglia in southern Italy well into the centre of the spotlight. Once an undiscovered treasure trove, Puglia's stunning secret is now well and truly out in the open.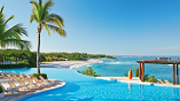 Punta Mita - The Next International Hotspot - 06/28/16
The private peninsula, located just outside of Puerto Vallarta, boasts singular natural beauty and lifestyle amenities, making the destination primed to become one of the next international hotspots.
Pure Luxury: The World's Best Private Islands - 06/16/17
Many people dream of owning their own luxury island, far away from the drudgery of everyday life.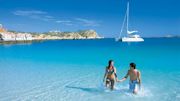 Qantas Vacations Uncovers the Ultimate Australian Luxury Experiences - 08/13/13
Qantas Vacations has launched a "Best of Luxury" campaign to give North American travelers a taste of Australian Luxury.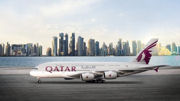 Qatar Airways Launches the First-of its-Kind Travel Festival - 01/11/16
Qatar Airways has launched a first-of-its-kind Travel Festival offering travelers an exceptional choice of dream deals suited for a variety of travel needs.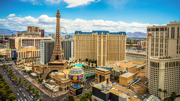 Qatar Airways Prepares to Land in Vegas - 01/12/17
In response to passenger demand, Qatar Airways has announced it will commence four times weekly, non-stop service to Las Vegas, Nevada, starting 8 January 2018.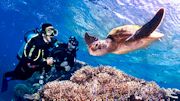 Queensland, Australia Debuts Oceans Away Vacations by Jean-Michel Cousteau - 06/30/14
Queensland, Australia invites aquatic travelers to explore the Great Barrier Reef with Oceans Away Vacations, creative dive-inspired vacation packages launched by French explorer and environmentalist Jean-Michel Cousteau in partnership with Stella Travel Services USA (Islands in the Sun, Travel2, Qantas Vacations and Travelscene).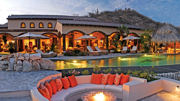 Querencia in Los Cabos - 12/01/16
There's no denying that Cabo is as hot as the Baja Peninsula sun when it comes to international luxury destinations. Easily-accessible from the U.S., Cabo has transformed into a discerning travelers paradise, offering everything from world-class golf to panoramic ocean views amongst unmatched surroundings.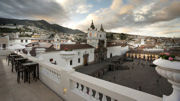 Quito Celebrates its 38th Anniversary as a UNESCO World Heritage Site - 08/22/16
On September 8, 2016, Quito will celebrate its 38th anniversary as a UNESCO World Heritage Site, the first city in the world to be acknowledged with this honor due to Quito's "outstanding universal value."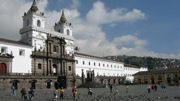 Quito, Ecuador Named 2011 Culture Capital of the Americas - 04/15/11
The capital of Ecuador has been named the 2011 American Capital of Culture and has scheduled a full slate of concerts, festivals, fairs and events through December.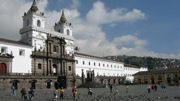 Quito is Named South America's Leading Destination - 08/12/14
Quito, the capital of Ecuador, was named South America´s Leading Destination, on the 9th of August, at the World Travel Awards. This is the second consecutive year the city has won this prestigious award.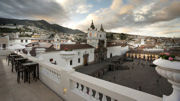 QUITO: Viewing the New Face of Ecuador's Old City - 07/20/16
The "Navel of the World" was the inauspicious and lackluster Quechua name old-time Quitenos called their city. I am delighted to report that Quito lacks luster no more!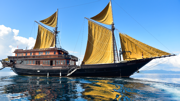 Raja Ampat: The Four Kings of the East - 06/29/16
Nick Walton travels to far eastern Indonesia to dive among the islands of remote Raja Ampat aboard the luxurious Alila Purnama.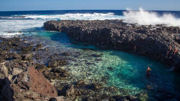 Réunion: An exotic island that you didn't know existed - 12/07/16
Imagine an exotic holiday destination where dense jungles hide icy waterfalls, where mountains climb into the sky, where villages are inaccessible by road, and all enclosed by palm-fringed beaches. It exists.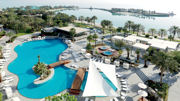 Rediscover The Kingdom of Bahrain, The Pearl of Arabia, with The Ritz-Carlton, Bahrain - 02/02/17
Rediscover The Kingdom of Bahrain, a destination distinct in culture, tradition and untouched natural beauty; with the ultimate escape at The Ritz-Carlton, Bahrain.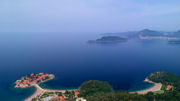 Regent to Manage Luxury Hotel in A-List Yachting Port of Montenegro - 02/07/12
Regent Hotels & Resorts will manage the Regent Porto Montenegro, a luxury, waterfront hotel scheduled to open in May 2014.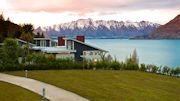 Relax and Rejuvenate at New Zealand's Luxury Lodges - 03/24/14
New Zealand's mountains, lakes and beaches are even more memorable when you stay in one of the country's exclusive, luxury lodges.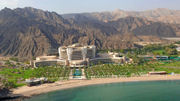 Remote Lands Adds Oman to its Asia Luxury Travel Destinations - 06/11/15
Remote Lands, the world's leading ultra-luxe Asia travel specialist, has expanded its range of Asian destinations to 33 with the addition of the vibrant Middle East nation of Oman - its second Arabian Peninsula destination after the 2013 launch of the United Arab Emirates.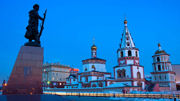 Remote Lands Introduces Luxury Travel Itineraries In Siberia - 10/30/15
Remote Lands, the world's leading ultra-luxe bespoke Asia tour operator, is delighted to announce the addition of Siberia to its extensive portfolio of remote Asian travel destinations.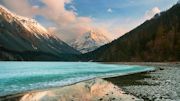 Remote Lands Launches Luxury Siberia Travel - 03/10/15
Remote Lands, the world's leading ultra-luxe bespoke Asia travel designer, has gone truly remote this week with the addition of Siberia to its portfolio of Asia travel destinations.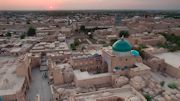 Remote Lands Launches Luxury Uzbekistan Tours - 04/22/14
Remote Lands, Inc., the world's leading ultra-luxe Asia travel designer, expanded into Central Asia this week with the launch of its new range of private luxury Uzbekistan tours.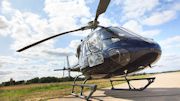 Remote Lands Launches Private Helicopter Experiences throughout Asia - 03/24/14
Remote Lands, the world's foremost ultra-luxe Asia travel designer, today launched an extensive range of private helicopter experiences throughout Asia.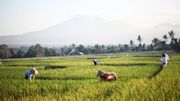 Remote Lands Offers Creative Ideas for Luxury Bali Holidays - 05/31/12
Remote Lands, Inc., the New York- and Bangkok-based luxury private tour operator, abounds with unique ideas for custom Asia holidays throughout the year.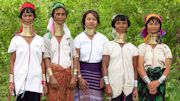 Remote Lands Opens Up New Far-Flung Tribal Region in Myanmar - 07/29/14
Remote Lands, a leading ultra-luxe Asia travel designer, has expanded its Myanmar (Burma) product range by offering cutting edge itineraries taking in newly-opened tribal areas in the remote Loikaw region.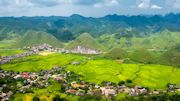 Remote Lands Reveals 2015 Dozen Dream Destinations in Asia List - 02/20/15
Remote Lands, the world's leading ultra-luxe Asia travel designer, has released its Dozen Dream Destinations list for 2015.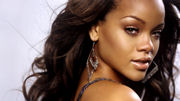 Rihanna Promotes Her Home Island of Barbados - 06/15/11
One of the best-selling artists of all time with more than 30 million records and 100 million singles sold, Rihanna has signed a multi-year deal with The Barbados Tourism Authority (BTA) to exclusively promote her hometown island of Barbados as a tourist destination.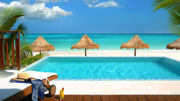 Ring in 2016 Around the World - 12/14/15
We've gathered the best places around the world to celebrate New Year's Eve - from an ocean-front iceskating rink in Montauk to a gondola ball drop in Lake Tahoe and fireworks in Dubai, these are the top ways to ring in 2016.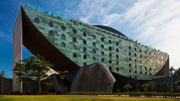 Rio has the Olympics, Sao Paulo is City of Cool - 07/21/16
While Rio may have the Olympics and beautiful natural scenery, Sao Paulo is definitely the capital of Cool in Brazil and South America.
Riverfront Napa is Napa Valley's Newest Destination - 02/20/15
Napa is located in a flat, broad plain on the southern end of Highway 29 where some of California's most famous wineries have their tasting rooms.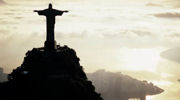 Road to Rio 2016 - 07/21/16
Brazil is an exceptionally beautiful country, home to diverse wildlife, bustling cities and a rich colonial heritage; not to mention, the host of the first Games in South America.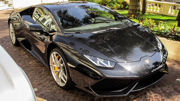 Roar Through Italy in Every Lamborghini Model - 07/27/17
Imagine life as a long series of personal choices. Your partner, your hobby or even the way you've decorated your home. At the background of each of these choices lies a simple truth – we seek pleasure, fulfillment, in all things.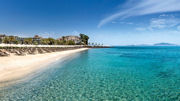 Robb Report Unveils Top 21 Luxury Travel Destinations for 2016 - 01/12/16
Robb Report, the international luxury lifestyle authority, has released its annual selection of the year's hottest travel destinations.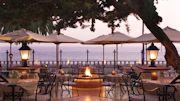 Romance on the American Riviera: Santa Barbara is a Couple's Paradise - 01/22/14
On Sunday, January 26 (8:00-10:00 p.m., ET) ABC will live telecast the wedding of former Bachelor Sean Lowe and fiancée Catherine Giudici at Four Seasons Resort The Biltmore Santa Barbara.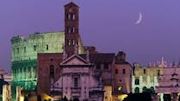 Rome Cavalieri Introduces Exclusive Tour Revealing Secret Rome - 05/07/14
Inspired by the 2014 Oscar and BAFTA award-winning Italian film 'La Grande Bellezza' (The Great Beauty) by Paolo Sorrentino, Rome Cavalieri, Waldorf Astoria Hotels & Resorts is launching an exclusive tour inviting guests to explore the magnificent, undiscovered locations throughout the Eternal City featured in the film.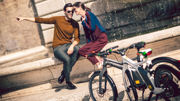 Rome's Hotel de Russie and Mercedes-Benz Team Up for Eco-bikes - 07/24/15
Exploring cities with ease and comfort is a crucial part of a traveler's journey. Skift released a podcast earlier this month about how bikes are transforming the way we experience cities.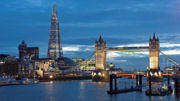 Room with a View at the Tallest Hotels in Europe - 09/29/17
While most people associate China, Hong Kong, the United States, and the United Arab Emirates as countries with towering hotels, little do they know that historic Europe has their own fair share of hotels that also rise high above their respective cities.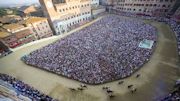 Rosewood Castiglion del Bosco Offers Private Palio Experience - 07/27/15
Rosewood Castiglion del Bosco, the bucolic resort in Montalcino owned by Massimo Ferragamo, is offering the Private Palio Experience to the wildy popular Il Palio di Siena horserace in Italy this August 16th.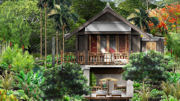 Rosewood Luang Prabang to Open in Laos in 2017 - 11/24/15
Rosewood Hotels & Resorts® has been appointed by Waterfall Management Sole Co., Ltd. to manage Rosewood Luang Prabang in Laos, scheduled to open 2017 as a luxury escape that will epitomize the collection's A Sense of Place® philosophy.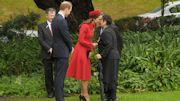 Royal Welcome in Wellington, New Zealand - 04/07/14
After much excitement and anticipation, New Zealand welcomed Their Royal Highnesses the Duke and Duchess of Cambridge and Prince George on their first ever official tour as a family today.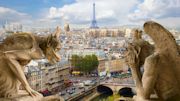 Sacrebleu Paris Fulfills Discerning Travelers' Dreams - 05/04/15
Sacrebleu Paris, an incoming travel service catering to the wants and needs of discerning tourists, has launched to fill the gap in the high-end international market for exclusive local insights and experiences.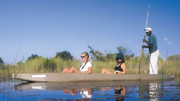 Safari Special Offer: Royal Botswana with Victoria Falls - 01/06/16
Award-winning luxury safari outfitter Great Safaris has announced today that their best-selling Royal Botswana Safari including a visit to Victoria Falls is offered at a 35 percent discount.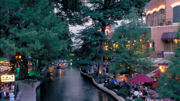 San Antonio: Why Go Now - 05/14/11
It's an exciting time for San Antonio. Here are just a few of the city's recent and upcoming projects.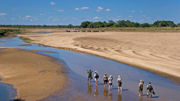 Sanctuary Retreats Introduces African Walking Safaris with a Difference - 06/24/11
One of Travel + Leisure's Hottest Destinations of 2011, Sanctuary Zebra Plains opened on 1 June.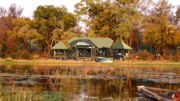 Sanctuary Retreats: Location, Location, Location - 11/30/15
Three short words distinguish Africa's award-winning safari camps and lodges Sanctuary Retreats: location, location, location.

San Francisco Voted #1 U.S. City to Visit - 03/27/10
Condé Nast Traveler announced that its readers have voted San Francisco the #1 city to visit in the United States. More than 25,000 Condé Nast Traveler readers participated in the 2009 Readers' Choice Survey.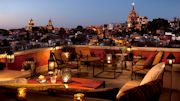 San Miguel de Allende and West Palm Beach Became Sister Cities - 03/18/14
San Miguel de Allende became the Sister City of the Florida's West Palm Beach, Florida last night when the Mayor of San Miguel de Allende, Mauricio Trejo Pureco, and the Mayor of West Palm Beach, Jeri Muoio, signed a commitment at an official ceremony held at the City Commission Meeting of the City of West Palm Beach.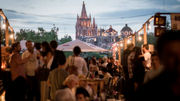 San Miguel de Allende Named a Top International City for Food - 08/26/16
Mexico's iconic colonial city, San Miguel de Allende, was the only city in the Americas to be included in Travel + Leisure magazine's World's Best Awards 2016 reader survey of the 10 Best International Cities for Food, thanks to its world-class restaurants and unique cuisine.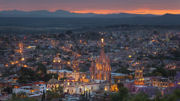 San Miguel De Allende Named Best City in the World - 07/11/17
Travel + Leisure announces the World's Best Awards 2017, revealing the top travel destinations and companies in the U.S. and around the globe.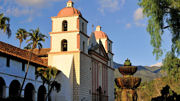 Santa Barbara: Experience the Allure of the American Riviera - 05/13/11
Webster could run out of adjectives trying to describe Santa Barbara.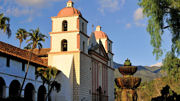 Santa Barbara Welcomes the Duke and Duchess of Cambridge - 06/15/11
The Santa Barbara Conference & Visitors Bureau and Film Commission (SBCVB&FC) announced today that the Duke and Duchess of Cambridge (Prince William and Kate Middleton) will visit Santa Barbara on their trip to California, July 8-10.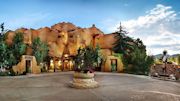 Santa Fe, New Mexico To Be Featured On ABC's The Bachelor - 01/27/15
The breathtaking city of Santa Fe, New Mexico will be featured on an upcoming episode of The Bachelor.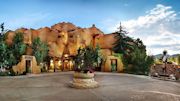 Santa Fe Recognized As Best Small City In America - 07/25/14
Santa Fe, New Mexico has been named the Best Small City in America by Condé Nast Traveler's 26th annual Readers' Choice Awards, a ranking of the best cities, islands, cruise lines, airlines, hotels and resorts in the world.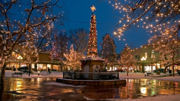 Santa Fe Season of Joy Alights with Tradition, Culture, Dance & Song - 11/04/15
Santa Fe, which means 'Holy Faith', welcomes everyone of all faiths to celebrate the season with dozens of special events closely tied to the city's centuries of diverse history and culture.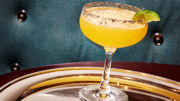 Santa Fe to Launch Margarita Trail - 02/17/16
On February 22, National Margarita Day, a press reception and official announcement of the new Santa Fe Margarita Trail will be held at Maria's New Mexican Kitchen, which has been called "The Motherlode of American Margaritas," from 4:00 p.m. to 6:00 p.m. sponsored by Sauza Tequila.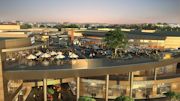 Santa Monica to be Transformed Over Next 5 Years - 04/03/12
In the next five years, Santa Monica will be transformed by a variety of improvements that will provide new hotels, amenities and entertainment for locals and visitors alike.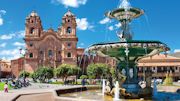 Savor Authentic Latin America With Cox & Kings - 10/04/12
Between the majestic peaks of the Andes mountains and the scenic shores of Rio de Janeiro lies ancient traditions and culinary secrets passed down through hundreds of years.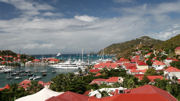 Say I Do in Paradise: U.S. Visitors Can Now Officially Wed in St. Barth - 10/18/12
US visitors can enjoy an unforgettable wedding or honeymoon in one of the world's most exclusive destinations, home to everything from the traditional and private to the festive and stylish.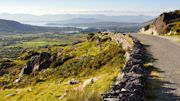 Sceptre Tours Offers A Luxurious, 5 Star Ireland Getaway This Fall - 08/07/13
Discerning travelers who want to see Ireland at their own pace, on their own schedule, and according to their own luxurious tastes will love Sceptre Tours' Ireland in Style vacation.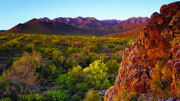 Scottsdale, Arizona: Why Go Now - 05/14/11
Imagine a desert oasis where you can pamper your body at a luxurious resort spa, engage your mind at a world-renowned museum of Native American art, and take in some of the world's finest golf.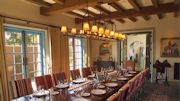 Scottsdale, AZ Named a Top 10 Foodie City, 2014 - 06/16/14
City residents embrace restaurants and take pride in knowing where their food comes from. With this in mind, Livability.com has named Scottsdale a Top 10 Foodie City, 2014.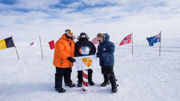 Seabourn Takes Guests to The South Pole - 07/20/16
Seabourn, the world's finest ultra-luxury cruise line, is launching new pre-cruise experiences taking guests to the South Pole on select Antarctica & Patagonia itineraries during the 2016-2017 season.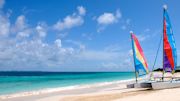 Seasonal Specials and More This Summer in Anguilla - 06/19/14
Anguilla entices travelers with fun, festivities – and special summer savings – on the tranquil Caribbean island.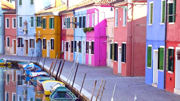 Secret Italy to be Discovered - 02/07/16
Castles, fishing villages, mines, and a natural oasis. A book reveals 101 'unusual' places in Italy worth visiting at least once in a lifetime.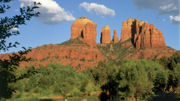 Sedona: A Hidden Gem in the Heart of Arizona - 02/24/17
With a population of only about 10,000 residents, the small city of Sedona is often overshadowed by more famous Arizona destinations like the Grand Canyon or Scottsdale and Phoenix.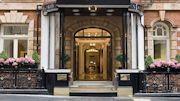 Seeking Luxury in London - 10/07/13
What does luxury mean to you? For some of us it's the prospect of exploring some of the UK's finest historic houses; for others, all it takes is a spa day and a cream tea.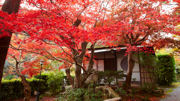 See the Splendour of a Japanese Autumn at Suiran, a Luxury Collection Hotel - 10/22/15
Nestled in the idyllic Ukyo-ku, Suiran, A Luxury Collection Hotel, Kyoto is the perfect spot to observe the city's autumn foliage transform from verdant greens to rich, vibrant crimsons.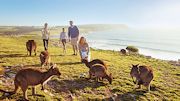 Self-Drive in Stunning South Australia - 08/07/14
Self-driving is one of the best ways to cover the landscape of South Australia. Enjoy the dramatic views on your drive, from tranquil seaside roads, cozy country villages to twisting mountain passes. Here's a list of ideas to get you into first gear…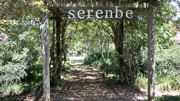 Serenbe: A Luxury Eco-Travel Destination in the U.S. - 11/08/15
Serenbe is a luxury eco-conscious and fully sustainable travel destination just 25 minutes from Atlanta airport that is focused on health/wellness and reconnecting Americans to nature–known to make for a happier and healthier life.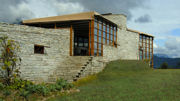 Shakti Kumaon and Shakti 360 Leti - Himalaya Season Begins - 09/20/16
Shakti Kumaon and Shakti 360° Leti re-open for the season on 1 October 2016, with news of new culinary experiences for guests including learning to make Chef Yeshi Lama's popular mountain snack momos - a delicious dumpling native to Tibet, Sikkim, Bhutan and Nepal.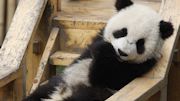 Shangri-La Hotels and Resorts' Care for Panda Project Launches in China - 12/20/12
Shangri-La Hotels and Resorts planted the first bamboo tree this month in a new 1.6-hectare bamboo plantation it is sponsoring in Sichuan province in China as part of Shangri-La's Care for Panda project.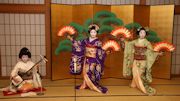 Shangri-La Hotel, Tokyo Offers Enchanting Japan Excursions - 10/02/12
To celebrate the October 2012 completion of Tokyo Station's renovation, Shangri-La Hotel, Tokyo announces a range of "Enchanting Excursions" for guests wishing to explore Japan.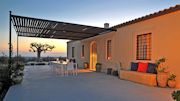 Sicily's Town of Noto is Full of Baroque Charm - 05/07/14
Head to the very south eastern corner of Sicily, in the province of Syracuse (Siracusa) and you will come to Noto. This Italian city is a treasure of Baroque-style after a devastating earthquake in 1693 caused a rebuilding process with the collaboration of many notable architects of the time.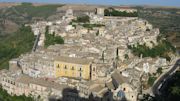 Sicily Travel Tips from Massimo Villa Collection - 10/29/13
If you are planning a holiday to Sicily, Ragusa (pictured) would make the ideal choice for many good reasons. This is an area steeped in history and it provides you with the chance to visit the lower and upper parts of the town.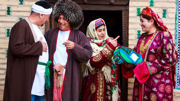 Silk Route Odyssey: Caravan across Uzbekistan - 06/19/17
Uzbekistan is home to some of the most renowned Silk Route sanctuaries – Samarkand, Bukhara and Khiva.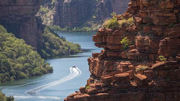 Silversea Expeditions to The Kimberley Reveal Australia's Best Kept Secret - 02/09/17
Luxury expedition cruise specialist Silversea is featuring exceptional opportunities this year for adventure enthusiasts to explore Australia's amazing Kimberley Coast.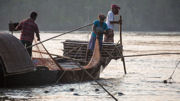 Silversea Makes First-Ever Cruise Ship Call to Bangladesh - 03/08/17
Luxury expedition cruise specialist Silversea made history with the first-ever cruise ship call to Bangladesh on February 22, when Silver Discoverer visited Maheshkhali Island.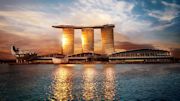 Singapore Introduces New Kids' Attractions for 2013 - 01/31/13
Singapore is kicking off 2013 with exciting new attractions to add to Singapore visitors' lists. Recently included in the New York Times "Top Places to Go in 2013", the Lion City's to-do list continues to grow with attractions such as a family edu-tainment center to the world's largest oceanarium.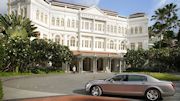 Singapore: Luxury Travel Insider Guide 2012 - 08/16/12
The Royal Couple, William and Kate, are packing their suitcases and heading to Singapore from Sept. 11-13 for the 2012 Diamond Jubilee Tour. Here is our recommendation for an itinerary fit for royalty: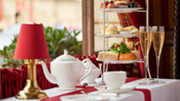 Six of the Best 'Royal' Experiences That You Can Book in London - 09/22/17
With Judi Dench's new film "Victoria and Abdul" hitting cinemas next week, the new season of the Emmy award-winning show "Victoria" now showing on PBS, and the second series of "The Crown" to be released on Netflix in November, monarch-mania is sweeping the U.S. yet again!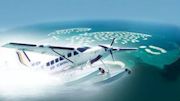 Six Senses Zighy Bay & Seawings Seaplanes Offer Thrilling Experience Oman to Dubai - 05/01/15
Six Senses Zighy Bay has joined forces with renowned seaplane operator, Seawings, to present guests with the unique experience to combine their resort stay with a day trip to the city, making the most of their journey to the Middle East.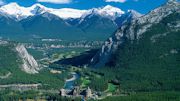 Ski's Out for Summer but Mountain-Top Adventures Continue in Banff & Lake Louise - 06/02/14
Banff National Park, a renowned powder paradise for skiers and riders, has just wrapped up its 7-month snow season – one of the longest in North America.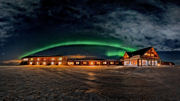 Small Luxury Hotels of the World Introduces New Destinations - 03/06/17
With two new luxurious retreats in Iceland, a historic gem in Armenia, and the ultimate island hide-away in Nicaragua, independently-minded travelers will be spoiled for choice by these new SLH offerings.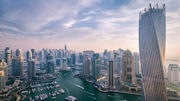 Sofitel Signs Milestone Project in Dubai with Sofitel Dubai Wafi - 06/05/17
Sofitel has announced the largest Sofitel property in the Middle East with development partner MKM Commercial Holdings LLC. Expected to open in late 2019, Sofitel Dubai Wafi will join the luxury brand's growing portfolio of 14 hotels and 4,400 rooms in operation and under development in the Middle East.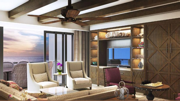 Solmar Group to Open Two New Luxury Resorts in Cabo San Lucas - 04/24/17
The Solmar Group is expanding its footprint in Los Cabos with the opening of two new luxury resorts on the region's Pacific coast.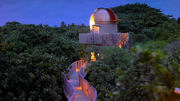 Soneva Launches World's First 3D Astronomy Resort Program in the Maldives - 01/18/18
Soneva, the world-leading luxury resort operator, is the first in the world to bring the 3D astronomy experience to its guests, with the introduction of a brand-new Meade telescope at the Observatory at Soneva Fushi, its flagship resort in the Baa Atoll of the Maldives.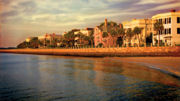 South Carolina Offers a Lot to Discover in a Relatively Small Space - 05/13/11
Shaped roughly like a diamond by geography, polished by more than 300 years of American history and made gracious by a tradition of hospitality as diverse as its people, South Carolina offers visitors a broad array of attractions and accommodations limited only by the imagination.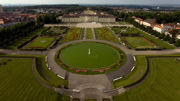 SouthWest Germany Celebrates Year of the Garden - 02/22/16
The Year of the Garden 2016 is blossoming in SouthWest Germany as the State's Heritage Agency celebrates the beauty and history of the state's most beautiful places.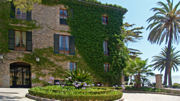 Spain's Gran Hotel Son Net Offers Unforgettable Helicopter Experience - 05/12/11
This summer stay 5 nights at Gran Hotel Son Net, a historical 17th century mansion and take home lasting memories.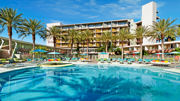 Spend Labor Day Weekend in Scottsdale at Hotel Valley Ho - 08/13/15
Celebrate Labor Day with a weekend stay at Hotel Valley Ho, Downtown Scottsdale's hip hideaway. The Stay2Play Package is the best deal of summer, including $30 in hotel gift cards nightly, two welcome drinks, upgraded Internet, and much more.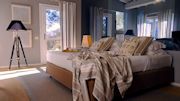 Spend Valentine's Day in Southern Tuscany at Argentario Resort Golf & SPA - 01/23/14
If you are looking for a romantic spot in Tuscany to spend Valentine's Day, consider the Maremma: it combines the medieval and artistic charm of the most famous Tuscan cities, the peaceful scenery of the rolling hills, but also a touch of uniqueness: sea villages, rugged coastlines, nature parks, and a mild climate.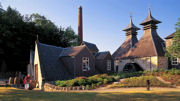 Spirit of Place: Scotland's Great Whisky Distilleries - 09/29/15
Spirit of Place: Scotland's Great Whisky Distilleries takes readers on a tour of Scotland's fifty finest distilleries, and it details the ingredients, practices, and unique traditions that have led to the region's wide range of whiskies.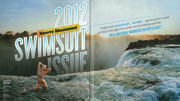 Sports Illustrated Swimsuit Models Brave Zambia's Devil's Pool at Victoria Falls - 02/17/12
This is an historic time for the Southern African nation of Zambia: it has scored top billing as a destination in the newly-released Sports Illustrated's Swimsuit Issue (2012).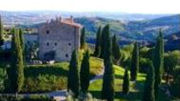 Spring Escapes in Tuscany - 11/08/17
Easter marks the start of the glorious summer season in Tuscany, with the warmth of the spring sunshine bringing new life to the Tuscan hills.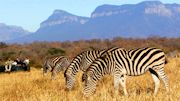 Spring into South Africa with African Travel, Inc. - 03/15/15
South Africa is renowned for its nearly eternal sunshine, a subtropical coastal playground boasting warm temperatures and utopian beaches.
Spring into Southern Africa with African Travel, Inc. - 02/24/16
It's almost springtime in the US, which means it's the perfect time to start planning a safari to southern Africa's subtropical coastal playground.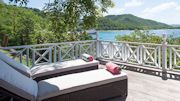 Spring is the Perfect Time to Visit the Island of Mustique - 03/12/15
As Easter and Spring Break are upon us, the island team has been busy creating an Events Calendar that will keep even the most energetic of guests busy.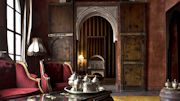 Stay at Dar Darma to Discover the Modern Marrakech - 05/14/12
Marrakech, a magic town rich in tradition and history and with thousand-and-one-nights atmospheres, now shows its modern and international side.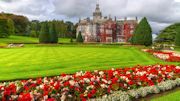 Stay In Five-Star Castle Hotels Throughout Ireland with Aer Lingus Vacations - 06/19/14
Everyone dreams of staying in a castle hotel or manor house, but few feel they can actually afford it...until now that is.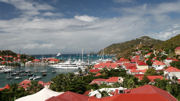 St. Barth's Begins High-Season with 3 Hotel Renovations Complete - 11/01/12
St. Barth is open for business and ready for the high-season to begin. Three hotels have been renovated: The Hotel Carl Gustaf, Le Sereno Hotel & Villas and Hotel Le Toiny.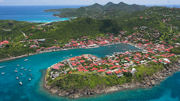 St. Barts Excites Visitors with 2017 Entertainment Lineup - 12/15/16
Renowned for being one of the Caribbean's most varied and upscale islands, St. Barts continues to thrive as a tropical haven for its array of remarkable entertainment and top-of-the-line hospitality.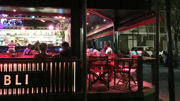 St. Barts Is Back And Open For Business - 10/26/17
Wonderful news to everyone with a passion for the Caribbean and a love for the very best of life.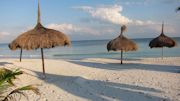 St. Barts or Tulum? The new emerging jetsetter destination of the Caribbean - 01/20/15
There are several glamorous hotspots around the world that are on the list of the jet-setting crowd. St. Barts has been on the glam list since 1960s, when Rockefeller bought land there and designated it as an exclusive vacation spot for the elite.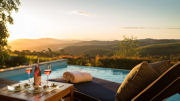 Stellenbosch, South Africa: A Top Wedding and Honeymoon Destination - 12/17/15
With destination weddings all the rage now, Stellenbosch, South Africa's leading wine region just 40 minutes from Cape Town, is the ideal spot to wrap up celebrations and honeymoon in one fabulous break.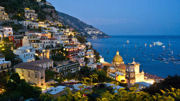 Step Back in Time to Ageless Positano and Experience the Jewel of the Amalfi Coast - 01/10/17
An adventurous spirit will be a welcome companion when visiting the coastal town of Positano, Italy. For travelers who want to indulge in a luxurious resort stay in a timeless village, Positano is the perfect getaway.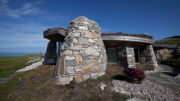 Storm Watching, Star Gazing and Northern Lights at Borve Lodge Estate - 11/07/16
Winter at Borve Lodge Estate, West Harris, is a holiday like no other as the season for storm-watching, star-gazing and the northern lights kicks in from November through to February when guests can experience the full power of the Atlantic.
Stylish Destinations: Discover the Secret Hideaways of the Fashion Elite - 12/12/12
Ever wonder where the world's trendsetters take time off to relax and unwind in between the coveted global Fashion Weeks?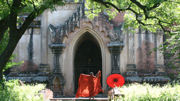 Summer Adventures with Asia Transpacific Journeys - 05/03/16
As the snow melts and makes way for sunshine, plans for summer vacation are likely underway. Reach far above status quo, and adventure somewhere that will leave you with memories of an exhilarating and educational experience abroad.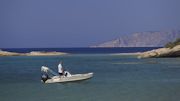 Summer Highlights from Aman Resorts in the Mediterranean - 04/21/15
Explore The Mediterranean and North Africa this summer with Aman's exquisite properties in Greece, Italy, Montenegro, Turkey, and Morocco.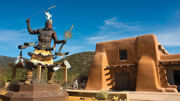 Summer Of Color in Santa Fe, New Mexico - 06/25/15
The inaugural Summer Of Color is underway in Santa Fe, a visionary collaboration of the city's museums, galleries and art districts that also includes hotels and restaurants united around the legendary vibrancy of The City Different color palette.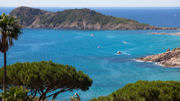 Summer on the French Riviera - 06/15/17
France's glamorous Mediterranean coastline has long been regarded as the ultimate European summer hotspot. With glorious sunshine, delicious food, and beautiful beaches in abundance, it is easy to see why.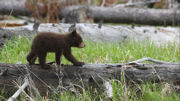 Summer Safaris in Jackson Hole, Wyoming - 06/24/17
Teton Mountain Lodge & Spa and Hotel Terra Jackson Hole announce 2017 summer activities and safaris, in collaboration with in-house naturalist Kurt Johnson of Wild Things of Wyoming.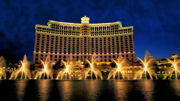 Survey Reveals Top Destinations for the Super-rich - 04/15/16
The top rated hotels, airlines, trains, and fly-fishing spots in the world are listed, based on a recent New World Wealth survey which focused on the preferences of the super-rich.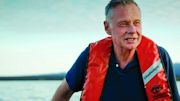 Sven Lindblad Appointed Cultural Ambassador of Seychelles - 04/16/15
The Seychelles Ministry of Tourism has appointed Sven-Olof Lindblad, CEO of Lindblad Expeditions, as Cultural Ambassador of Seychelles.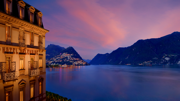 Switzerland's Hotel Splendide Royal, Lake Lugano and 1,000 Long Stemmed Roses - 11/03/16
Palm trees, bright skies, bruschetta, burrata, pear tarts, cannoli and espresso on a hotel terrace facing a lake. Italy, right? Sure, but that also describes Switzerland in the southern region known as Ticino.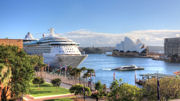 Sydney's Sensual Side: A Luxury Guide - 12/07/17
For most travelers, a Sydney tour is a bridge too far. And, for those that do make it, it's a once in a lifetime trip.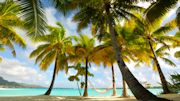 Tahiti Super Sale: Air Tahiti Nui Offers Paradise-Bound Travelers Savings Greater Than 50% - 04/20/15
Travelers seeking an idyllic tropical paradise can book a dream escape to Tahiti for $1,198* including direct, round-trip flights on Air Tahiti Nui (ATN).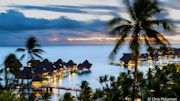 Tahiti Tourisme Launches New Global Brand Positioning and Identity - 06/19/14
Tahiti Tourisme launches its new global brand positioning and identity for the Islands of Tahiti, simultaneously in 14 key markets across the world today.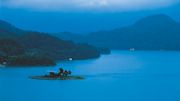 Taiwan Locals Reveal Favorite & Hidden Spots for Visitors - 06/01/12
Taiwan locals revealed for the first time during a nationwide voting campaign conducted by Taiwan Tourism Bureau (TTB) of their favorite top ten hidden spots for tourists to visit when planning trips to the island.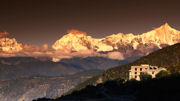 Take a Spiritual Tibetan Journey Through Shangri-La with Songtsam Lodges - 07/13/15
Guests can now experience the very best of Songtsam Lodges, a stunning collection of five boutique lodges and one luxury retreat threaded across the fabled 'Shangri-La' region in China's Yunnan Province, with a spirited journey of discovery: the 'Songtsam Circuit'.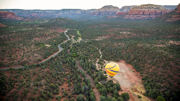 Taking Sedona Outdoor Adventure to the Skies - 11/03/15
Sedona is a city known for its illustrious views of red rocks and majestic peaks, but there is truly no better way to capture its beauty than with a birds-eye view.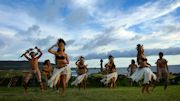 Tapati Rapa Nui 2015, The Biggest Celebration on Easter Island - 12/01/14
The Tapati Rapa Nui was created in 1968 with the aim of promoting the Rapa Nui culture and creating a sense of belonging that is transferred from generation to generation.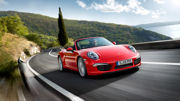 Taste of Tuscany – Luxury European Driving Tour from Autobahn Adventures - 01/06/16
Have you ever wanted to explore the spectacular landscapes of Tuscany? What better way than from the cockpit of the latest model Porsche 911 Carrera.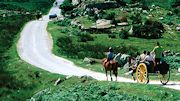 Tauck Celebrates St. Patrick's Day with New Ireland Family Itinerary - 03/13/13
New 8-Day "Ireland Forever" Journey Part of the
Tauck Bridges Collection of Family Travel Adventures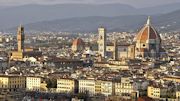 Tauck Explores 'The Heart of Italy' with New Culturious Journey - 02/19/13
Tauck is introducing a new in-depth, 8-day itinerary for 2013 that explores Italy's three most iconic cities, Venice, Florence and Rome.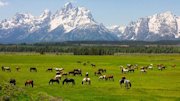 Tauck Partners With Grand Teton National Park To Create American Indian Artist-in-Residence Program - 05/20/15
Tauck and Grand Teton National Park have announced a new American Indian Artist-in-Residence program that will support traditional and contemporary American Indian arts, while also educating Tauck guests and other park visitors through direct interaction with the participating artists.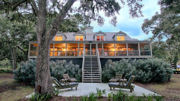 Ted Turner Expeditions Adds St. Phillips Private Island to Collection - 01/12/16
Ted Turner Expeditions has added St. Phillips Island, South Carolina, to its newly created collection of nature and wildlife experiences in some of America's most iconic natural landscapes.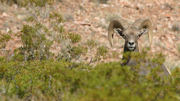 Ted Turner Expeditions Launches Hot Air Balloon Adventures Over New Mexico's Armendaris Ranch - 06/30/16
Ted Turner Expeditions, the newly launched eco-adventure and hospitality company, has announced the addition of hot air balloon tours over Armendaris Ranch in southern New Mexico to its growing list of activities for visitors.
Ted Turner Expeditions Offers Immersive Spaceport Excursion - 01/14/16
Ted Turner Expeditions and Spaceport America Have Developed an Exclusive, Behind-the-scenes, Immersive Tour of the Iconic Commercial Spaceport in New Mexico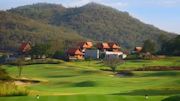 Thailand set to be World's Top Golf Destination - 03/14/13
Thailand will become the world's leading golf tourism destination within three years if current growth trends continue.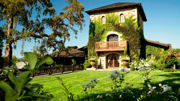 The 10 Best Napa Wineries to Visit - 05/22/17
What are the best Napa Valley wineries to visit? This isn't an easy question to answer because there are so many truly amazing Napa wineries.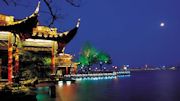 The 10 Mystical Sites of Hangzhou's West Lake - 05/10/13
No other lake in history has had as many legends arise from it…as many tales of love and woe…as many artists daring to capture its translucent beauty…or as many poets writing of its serenity and romance as has West Lake.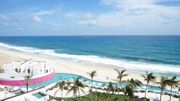 The 4 Most Instagrammable, Envy-Inducing Spots in Cabo San Lucas - 11/28/17
In 2017, social media has dictated many of our travels with influencers, friends and family inspiring our daily newsfeed with bucket list-worthy destinations.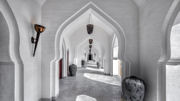 The 50 Best Places to Travel in 2017 Announced by Travel + Leisure - 12/06/16
Bermuda; Rotterdam, Netherlands; La Paz, Bolivia; Madagascar and the Cambodian Coast are among the 50 Best Places to Travel in 2017 according to the editors of Travel + Leisure.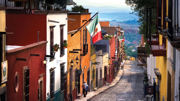 The Best Destinations to Experience Mexico's Dia de los Muertos - 10/04/17
Dia de los Muertos is an annual Mexican holiday when family and friends gather to pray for and remember friends and family members who have died and help support their spiritual journey.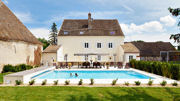 The Best European Luxury Villas for Every Kind of Vacation - 04/11/16
What does the perfect vacation mean to you? Maybe it's taking your kids on the adventure of a lifetime, maybe it's fine dining every night, or maybe it's all about the jaw-dropping romantic views.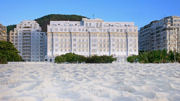 The Best Hotels in Brazil 2016 - 01/20/16
"There's never been a better time to visit Brazil", says Simon Williams, founder of Bespoke Brazil.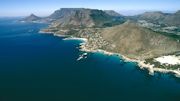 The Best of Luxury in South Africa - 09/19/13
There are several misconceptions western travelers often have about visiting South Africa. The most popular being that the country has issues with crime, is difficult to navigate, or is inhospitable to tourists.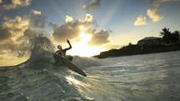 The Best Places to Kick Off a New Year's Resolution - 12/09/15
Keeping a resolution is hard, but these locales provide the perfect environment to set guests up for success. Whether it's starting a new fitness regimen, spending more time with family, taking on a new challenge or just disconnecting from the stress of the modern world, these luxurious respites are well-suited to starting the new year off right.
The Beverly Hills Hotel Celebrates its City's 2014 Centennial in Style - 10/31/13
The Beverly Hills Hotel, a member of Dorchester Collection, has joined with Montage Beverly Hills, The Beverly Hilton, L'Ermitage Beverly Hills and The Peninsula Beverly Hills, to celebrate Beverly Hills' 2014 Centennial with Suite 100, a hospitality promotion created by the Beverly Hills Conference & Visitors Bureau.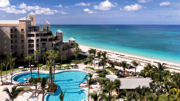 The Cayman Islands Announces Annual Fall Travel Promotions - 08/06/16
The Cayman Islands invites travelers to trade the crisp air of autumn for the warm breezes of Grand Cayman's Seven Mile Beach with its annual fall travel promotion.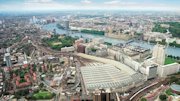 The Changing Face of South London - 01/08/13
"It is a city without a municipality, without a center, without a civic history; it has no journals; it has no university, it has no colleges, apart from medical; it has no intellectual, artistic, scientific, musical, literary center; its residents have no local patriotism or enthusiasm." So wrote the Victorian novelist Walter Besant about south London. That sure has changed.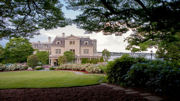 The Coziest Beach Escapes this Fall - 09/13/16
While most travelers think that summer is prime-time to visit seasonal destinations like the Hamptons, Newport and Nantucket, those 'in the know' will tell you that fall is the best time to visit these beach towns when you can beat the traffic and experience the true beauty of the destination.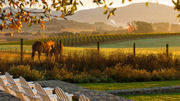 The Famous Wine Regions of Sonoma County California - 05/11/10
Sonoma County, located 30 miles from San Francisco, is America's premier wine, spa and coastal destination, featuring more than 300 wineries and 50 miles of stunning Pacific coast.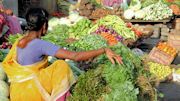 The Five Great Bazaars of India Revealed - 06/07/12
All the perfumes of Arabia may be found in the Middle East, but for everything else look no further than the markets of India, where merchants have been plying their wares for centuries, in bazaars that seem straight out of The Thousand and One Nights.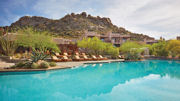 The Four Seasons Scottsdale at Troon North Perfectly Echoes its Sonoran Sense of Place - 02/15/17
The Four Seasons brand is distinguished by the 'sense of place' aesthetic demonstrated at each of its resorts worldwide.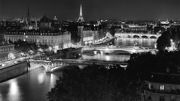 The Glow of Paris: The Bridges of Paris at Night - 08/20/15
Paris at night. Already we're expecting something special. And that's exactly what Gary Zuercher gives us in this gorgeous collection of photographs.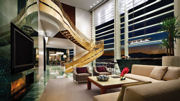 The Golden Guide to Las Vegas - 06/19/17
Las Vegas is home to a bevy of gold-plated adventures, including—most recently—the 2017 NBA World Champion Golden State Warriors celebrating at ARIA Sky Suites and across the Strip.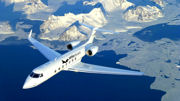 The Greatest Day in Antarctica - November 28, 2017 - 08/06/17
This is the chance to experience the real interior of Antarctica in a single day.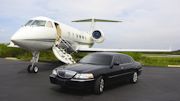 The Hamptonite Club Launches as Premiere Luxury Lifestyle Management Company in the Hamptons - 04/10/14
This Spring sees the launch of The Hamptonite Club, the premiere members-only luxury lifestyle management company in the Hamptons.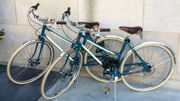 The Hay-Adams Debuts 4 New Shinola Bikes to Tour Sites of Nation's Capital - 04/22/16
This spring, the award-winning Hay-Adams, located steps away from the White House at 800 16th Street, NW, 20006, is pleased to debut four new three-speed Shinola bicycles available for guests staying on-property.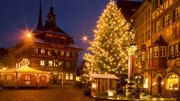 The Insider List to Swiss Christmas Markets - 11/04/15
Time flies so fast and soon it's Christmas once again – the time for Christmas Markets. In Switzerland, they are as much part of the holiday tradition as chocolates, butter cookies and mulled wine.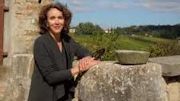 The Italian Concierge Named a Condé Nast Traveler Top Travel Specialist - 02/05/13
For the fifth consecutive year, Joyce Falcone-The Italian Concierge, has made Condé Nast Traveler's List of Top Travel Specialist Collection for Italy.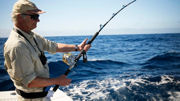 The King of Sweden, Carl XVI Gustaf Visits Los Cabos - 02/02/16
The King of Sweden, Carl XVI Gustaf arrived in Los Cabos on January 23rd, staying at Grand Solmar Land's End Resort & Spa to spend a week-long fishing vacation.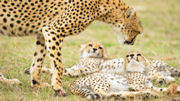 The Masai Mara National Park and its Amazing Photographic Opportunities - 11/17/15
Masai Mara National Park -- It is a destination that has been written about, filmed, dreamed about, and traveled to by visitors from across the planet.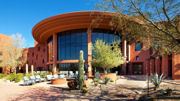 The Moments You Live For, Live Here - 12/27/16
Dream Catcher extraordinaire – the Sheraton Grand at Wild Horse Pass, located in Chandler, is Arizona's only Native American-owned GeoGreen-designated luxury resort.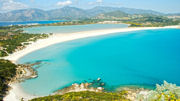 The Most Beautiful Beaches in Italy - 04/13/17
If it is true the words of the French writer Jean-Claude Izzo that "in front of the beach happiness is a simple idea" the Rabbit Beach in Lampedusa, Cala Mariolu and Cala Goloritze in Ogliastra are the true "kings" of Italy.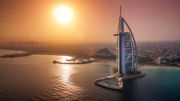 The Most Expensive Luxury Hotels in the Middle East - 11/03/16
The Burj Al Arab located in Dubai is the most expensive luxury hotel in the Middle East, according to a recent survey conducted by Luxury-Hotels.com.
The Most Important Archeological Site in Sardinia - 04/19/17
The Nuragic complex in Barumini is one of the largest and well preserved Nuragic compounds, therefore it is the most important archeological site of Sardinia.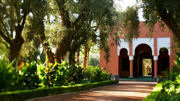 The Mystical Magic of Marrakech - 10/01/15
Prepare to lose yourself along with your sense of direction in Marrakech's manic maze of streets that sprawl out to form the world's largest souk, at the foothills of the majestic Atlas mountains.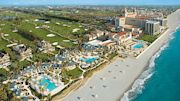 The Palm Beaches Announce Winter Season Calendar of Events - 09/15/14
From December to April, the season's events in Palm Beach enhance your visit: Food & Wine, Polo, Art, Equestrian, Car Auctions, Tennis, Golf, Film, Yachts...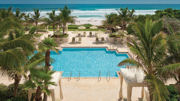 The Palm Beaches Offers Visitors First-Ever Cultural Concierge - 01/19/16
The Cultural Council of Palm Beach County is taking the visitor experience to an unprecedented level with the introduction of the innovative, new Cultural Concierge program.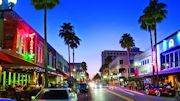 The Palm Beaches: The Best Way to Experience Florida - 03/19/12
Discover The Palm Beaches, an exciting collection of luxury resorts, boutique and trusted-brand hotels, an innovative culinary landscape, trendy shops and boutiques of worldwide fame, and a nightlife that thrives year-round.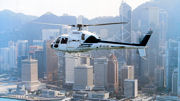 The Peninsula Hong Kong Offers Sky High Champagne Breakfast - 01/18/12
Guests begin with breakfast at The Peninsula Hong Kong's aviation themed lounge, The China Clipper, followed by a bird's eye view tour of Hong Kong in an Aerospatiale twin-engine Squirrel AS355N helicopter, departing from The Peninsula's own helipads.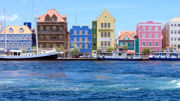 The Perfect Week On Curacao - 09/09/15
The ABC islands, part of the greater Dutch Antilles, hover just above South America on a sunny stretch of the Caribbean miraculously outside the region's Hurricane belt.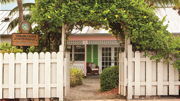 The Real Cayman at The Ritz-Carlton, Grand Cayman - 11/01/16
The Ritz-Carlton, Grand Cayman has introduced several Real Cayman offerings to its already robust, locally-inspired resort experience, allowing guests to touch, taste and fall even more in love with the welcoming Caribbean island.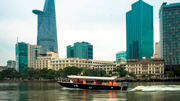 The Reverie Saigon Shifts Into High Gear With 'Cruising Saigon' - 12/15/16
The hotel that once and for all re-defined Vietnam as a destination for the glitterati and the one-percent is popping the champagne bottle on how best to maneuver Saigon after dusk.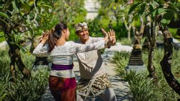 The Ritz-Carlton, Bali Offers Culture Concierge - 07/27/17
From the moment of arrival at The Ritz-Carlton, Bali, a tropical oceanside paradise located on the southern tip of Nusa Dua, guests are surrounded by an overwhelming sense of authentic Balinese hospitality, which is best described as warm and welcoming with an emphasis on tradition and culture.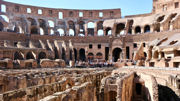 The Roman Guy Launches Italy Trip Planning Service - 01/17/18
The Roman Guy, a tour operator in Italy, recently launched Italy Trip Planning. The Roman Guy is known for the unforgettable experiences they provide visitors, delivered with the highest standards of customer service in Italy and a modern approach to tourism.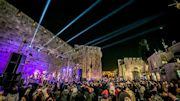 The Sounds of the Old City Festival Returns to Jerusalem in March - 01/07/15
The Sounds of the Old City Festival will be held for the fourth time this year in Jerusalem from March 9-12, 2015, and will be open to the general public free of charge.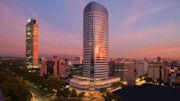 The St. Regis Mexico City Debuts Exclusive 48 Hours in Mexico City Package - 08/07/14
Mexico City's Premier Address Reimagines Two-Day Stays as Transformative Cultural Getaways in Latin America's Most Vibrant City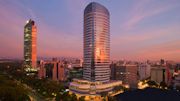 The St. Regis Mexico City's Room Key Now Opens Doors to The City's Acclaimed Museums - 06/23/15
The St. Regis Mexico City, the cosmopolitan hotel setting the highest standard for luxury and bespoke service in Mexico, is pleased to announce new, highly-exclusive experiences added to its signature 48 Hours in Mexico City package, providing guests with customized two-day getaways designed to capture the city's rich culture and best address.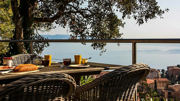 The Ultimate Guide to The South of France - 03/31/17
France is renowned for being a holiday destination for the rich and famous, and rightfully so. The cities and town which make up France are spectacular and lavish and are a playground for travelers.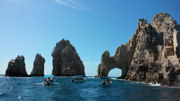 The Ultimate Guide to Whale Watching in Los Cabos - 12/04/15
Each year in early winter, one of nature's most delightful signs of seasonal change occurs - the migration of hundreds of whales from the frigid waters of the arctic to the warm, calm waters surrounding the Baja Peninsula.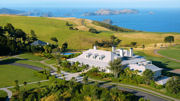 The Ultimate New Zealand Experience - The Annual Tiger Tour 2015 - 02/06/15
The Tiger Tour is the personal vision of Julian H. Robertson, the creator of three of New Zealand's most acclaimed lodges - The Lodge at Kauri Cliffs, The Farm at Cape Kidnappers, and Matakauri Lodge.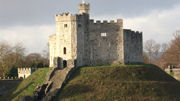 The Ultimate Wales Bucketlist - 03/31/17
We take a look at the best things you can do during a holiday to Wales to make the most out of your time in the beautiful country.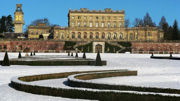 The Ultimate Winter Escapes at UK's Iconic Luxury Hotels - 10/31/17
This season, the super luxe and cozy Iconic Luxury Hotels' are offering memorable experiences at each one of their unique and multi-million dollar properties in the UK.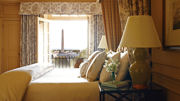 The Unofficial Guide to Washington D.C., An Insider's Guide - 02/02/16
The Unofficial Guide to Washington, D.C., is the insider's guide to Washington at its best, with more than 75 restaurants reviewed and 40 hotels reviewed and ranked for value and quality.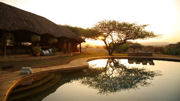 The Wilderness Charm that is Lewa Safari Camp - 03/07/16
I descended from the 'green capital of the sun' as Nairobi is fondly called to the lush greens of the Lewa wildlife conservancy, Kenya's largest private wildlife conservancy, and the canvass of this place was enough to transport me to a different world.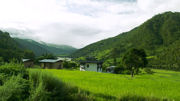 The World's 25 Best Travel Experiences - 08/15/17
Chad Clark, principal and owner of Chad Clark Travel Ventures and an authority on experiential travel, announces the winners of the inaugural CHAD CLARK CERTIFIED 25, the first-of-its-kind travel initiative that annually lists the top 25 travel experiences and products throughout the world.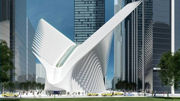 The World's Most Expensive Train Station - 03/05/16
New York City is home to the world's most expensive train station. Almost ready for its grand opening, the World Trade Center Transportation Hub is designed by Spanish architect Santiago Calatrava.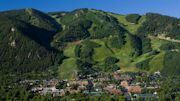 Things to Do in Aspen Besides Ski - 05/30/11
What else is there to do besides Ski & Snowboard in Aspen/Snowmass?...A lot!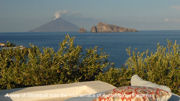 Think Sicily Releases Destination Travel Guide App - 06/13/11
Sicily has never been easier to discover, thanks to the release of Think Sicily's A Portrait of Sicily App, available for both iPhone and iPad.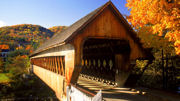 This Romantic Setting - Stowe, Vermont - 09/25/17
The gorgeous lyrics of "Moonlight in Vermont," the 1944 standard, perfectly extol the enchantment one finds in "this romantic setting."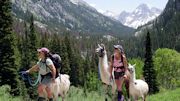 This Summer Big Adventure Heats Up in Vail, Colorado - 05/20/15
Memorial Day weekend is the unofficial start to summer. Many families will heat up the grill, head to the beach or take in a big blockbuster movie. Why not visit your favorite winter destination during summer months when the snow melts and the fun heats up?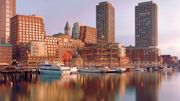 This Summer, Make Memories on Boston Harbor - 03/23/12
Summer is the perfect time to explore Boston. The history of the city comes alive with the annual Fourth of July celebration while a wide array of music and art festivals draw people into the city.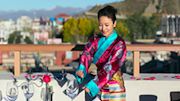 Tibet Vista Offers Tibet Luxury Travel Experiences - 08/12/14
Tibet Vista (http://www.tibettravel.org) launches Tibet luxury tour program to meet the rapidly rising market demand. This program is expected to attract more high-end customers who are eager to experience a luxury journey in Tibet.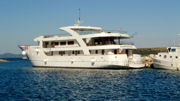 Time and the Sea in Croatia - 06/19/17
You say you like your cruises small and intimate, not one of those gigantic "floating cities" with 5,000-6,000 passengers where chaos reigns and one needs a sign in the elevator telling you what day it is.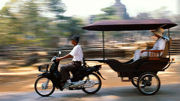 Time Travel: Exploring Cambodia's Ancient Khmer Culture - 06/30/09
Cambodia, the ancient Khmer culture, a lost world, a modern tragedy -- we hardly know what to expect. Bunsak, our Cambodian representative from the Amansara meets us at the Siem Reap airport. He is kind, respectful, welcoming, proud, even joyful in the face of an uncertain future. He whisks us into the comfort of a waiting automobile for the short trip to the hotel. The odyssey begins.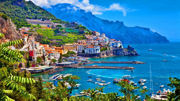 Tips for Enjoying the Beaches of the Amalfi Coast - 02/23/17
Although a seaside location, the Amalfi Coast's beaches are generally made up of pebbles and rocks with deep sea. To find long stretches of sand, you must walk down long cliffside paths or steps. The best way to reach the beaches is to rent a boat.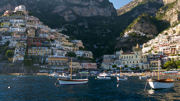 Tips for Planning Your 2018 Amalfi Coast Luxury Villa Vacation - 12/29/17
Is 2018 the year you and your family take that dream villa vacation to Italy's famed Amalfi Coast? Molto bene! Very good. Let's get started.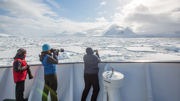 Tips for Taking the Best Polar Photography from Aurora Expeditions - 01/18/17
Aurora Expeditions introduces its very own Polar Photography Handbook, a guide written by expert photographers on how to achieve the best possible shots in the polar regions.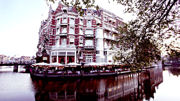 Tiptoe Through 7 Million Tulips in Amsterdam - 02/08/12
Every spring, global travelers flock to Amsterdam to revel where the world's most lush gardens flourish.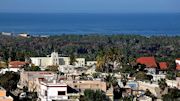 Todos Santos: Mexico's Hidden Gem - 05/06/14
Todos Santos is a charming, unspoiled 250-year-old coastal fishing village and beach town about 45 minutes north of Cabo San Lucas that offers the kind of unaffected hospitality that's become rare in the modern world.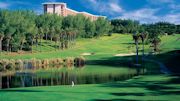 Top 10 Best Places to Travel in March - 02/27/13
As a curator of luxury, LuxeInACity.com has created this hand-picked holiday destination guide covering the must-go places of March 2013.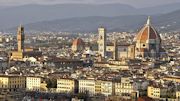 Top 10 Countries for Luxury Travel in 2013 - 02/05/13
Europe has long been the premier destination for the discerning luxury traveler, and a new survey conducted by Resonance Consultancy confirms that Italy is the affluent American traveler's destination of choice for 2013-14.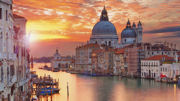 Top 10 Destinations Upscale Americans Will Travel This Fall - 08/15/17
International luxury travel network Virtuoso® revealed which 10 destinations are top of mind for U.S. jet-setters for the rest of this year.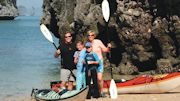 Top 10 Family Adventure Destinations for 2015 - 02/12/15
Journeys International, the first adventure travel company to offer trips designed specifically for families, has announced their Top 10 family destinations for 2015: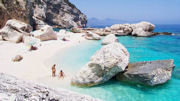 Top 10 Places to Visit in Sardinia - 11/30/16
People living in Sardinia were asked to vote for their favorite places on the island through a Facebook page. The response created a list of 56 different places, but some spots are more loved than others, so here are the top 10 "must see" places in Sardinia.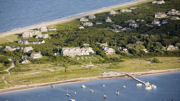 Top 10 Private Jet Destinations for 4th of July 2016 - 06/30/16
Private jet provider Flexjet has issued a list of the Top 10 most popular destinations that their more than 2,100 customers are heading to this weekend for the Fourth of July.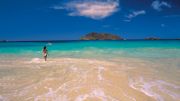 Top 10 Reasons to Rendezvous in the Guadeloupe Islands - 11/20/14
No other journey is like a stay in the Guadeloupe Islands. This stunning archipelago consists of five islands – Basse-Terre, Grande-Terre, Marie-Galante, Les Saintes and La Désirade – closely strung together across beautiful waters by an efficient ferry network.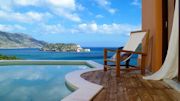 Top 10 Reasons to Visit Crete this Summer - 04/26/15
1) Currently experiencing a modern renaissance. This summer marks the return of Greece as the ultimate luxury destination for 2015: Greece is back, bigger, better and bolder than ever.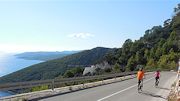 Top 10 Romantic Places for Cycling in 2014 - 02/12/14
Randonnee Cycling Tours, with the help of Lonely Planet, Frommer's and Travel + Leisure, names the Top Ten Most Romantic Places.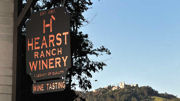 Top 10 Secret Destinations Revealed on Ultimate California Road Trip - 07/01/15
This Fall, the California Central Coast reveals the road less savored and invites travelers to take the ultimate culinary road trip on the California Highway 1 Discovery Route.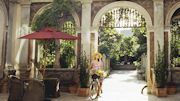 Top 10 Summer Activities in Southern Italy Presented by Coppola Resorts - 06/10/15
Located in the Southern Italian region of Basilicata, Francis Ford Coppola's Palazzo Margherita has recently added several new experiences for your summer bucket list!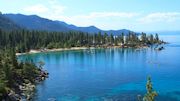 Top 10 Things To Do in Lake Tahoe this Summer - 05/19/15
The Landing Resort & Spa, Lake Tahoe's only five-star boutique lakeside resort, offers an intimate connection with the famously azure waters of North America's largest alpine lake – ideally situating it to offer top ideas for making the most of a Lake Tahoe vacation.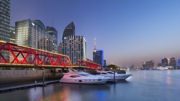 Top 10 Things To Do In Shanghai This Autumn Curated By Mandarin Oriental Pudong, Shanghai - 09/18/15
One of the world's top travel destinations, Shanghai offers a thrilling blend of future-focused architecture, glamorous Art Deco heritage and cosmopolitan, East-meets-West culture.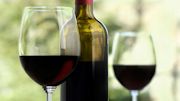 Top 10 Ways to Experience California Wine Country - 08/21/14
Wine lovers who want to go beyond the tasting room during the 10th Annual California Wine Month this September will find hands-on and unique experiences throughout the Golden State.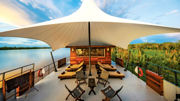 Top 21 Trips for 2017 from Robb Report - 01/09/17
Robb Report has released its annual hot list of THE trips to take in 2017.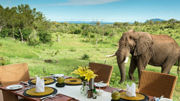 Top 3 Exotic Christmas Experiences in Africa - 12/13/16
December 25th in the Northern Hemisphere isn't Christmas without hoping for snow, layering up in coats and scarves, sitting around the fireplace sipping Glühwein and, of course, the winter solstice.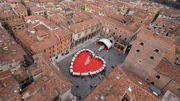 Top 4 Events in Europe to Attend By Private Jet in February - 01/16/17
SupremeFly, a private charter company located in the heart of Europe in Vienna, Austria, recommends these four events for jet setters in February: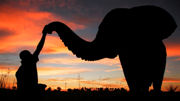 Top 5 Reasons to Visit Botswana - 03/23/16
Botswana is a peaceful, beautiful country with an incredible array of wildlife, birds and incredibly diverse landscapes; from one of the world's largest inland deltas, to incredible rivers, swamps, grassy plains, deserts, and salt pans.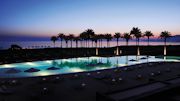 Top 5 Reasons to Visit Sicily this Summer - 04/27/15
In honor of the new direct flight access from JFK to Palermo (launched this month), we've rounded up the top five reasons to travel to Sicily this summer, and why Rocco Forte's Verdura Resort is the ideal property to experience the best of the destination.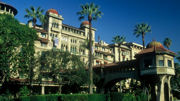 Top 5 Things To Do In Pasadena, California - 05/24/11
Old Pasadena - The Old Pasadena Historic Area is a National Historical Landmark dating back to the 1870s.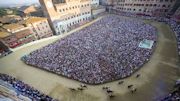 Top 5 Ways To Experience Siena's Palio In Style - 07/20/16
VillaRental.com reveals how visitors to the Palio, the hottest event and horse race in Siena, Tuscany, can take their experience to the next level.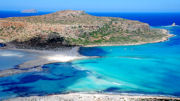 Top 7 Things To Do in Greece - 06/30/16
From wine and cheese tasting to finding hidden coves and beaches and much more, Greece has it all for a luxurious vacation.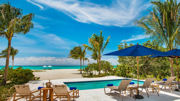 Top Beach Retreats Around the World - 06/16/16
Summer is here and it's time to hit the beach. Here is our selection of exquisite beach retreats for you to enjoy this summer…
Top Destinations to Unwind for National Relaxation Day - 08/04/14
With National Relaxation Day approaching on August 15th, we've compiled a coast to coast list of the best places to fully relax and unwind from the stress of everyday life.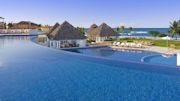 Top Luxury Brands Recognize Riviera Nayarit's Appeal For Discerning Travelers - 06/08/15
The Riviera Nayarit leads the way when it comes to luxury tourism destinations and is endorsed by high profile brands as well as the top international industry organizations. It is the destination of choice by luxury travelers who seek the finest facilities and services, from business leaders to celebrities.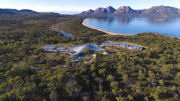 Top Luxury Travel Destinations for 2012 - 12/15/11
Has riding a camel through the Arabian Desert always been a wish-list item? How about shucking oysters fresh out of the ocean? Or getting up close and personal with a gorilla?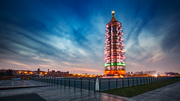 Top Reasons to Plan a Trip to Nanjing, China - 07/20/16
The city of Nanjing has played a significant role in the history and development of China, having served as the country's capital on 10 occasions since ancient times.
Top Reasons to Rendezvous in France in 2015 - 11/20/14
The exchange rate has quite dramatically improved for Americans since February 2014 when the euro was at one dollar and 39 cents.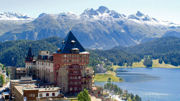 Top Sporting, Cultural & Arts Events this Summer in St. Moritz - 06/21/12
St. Moritz is poised for another spectacular summer season, thanks to a calendar bursting with first class events. From renowned music festivals through classic car meetings to the international sailing regatta on Lake St. Moritz, summer in the Engadin Valley is always entertaining.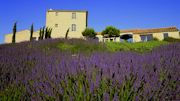 Tour de France Champion Shares Favorite Places to Bike and Stay in Provence - 06/26/13
With the Tour de France upon us, we are all dreaming of being trackside as the cyclists whizz by in France. Now you can create your own "Tour de France" holiday, with an itinerary designed by the first ever Australian cyclist to win the Tour, Cadel Evans.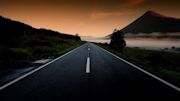 Touring Scotland's Top 5 Driving Routes in the World's Most Prestigious Cars - 02/19/13
Where can you find classic cars, an exclusive society, stunning countryside and stately homes? It might sound like something from a spy film but actually, it's in Scotland.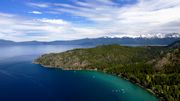 Tour Lake Tahoe by Helicopter - 09/06/12
When it comes to sweeping helicopter tours across deep blue water, over towering mountain canyons and above pristine waterfalls, there's nothing quite like being 3,000 feet above Lake Tahoe.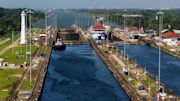 Tour the World-Changing Panama Canal as it Turns 100 - 06/30/14
Experience the Panama Canal at its century mark of changing the course of history with a dynamic collection of boutique tours by Truly Panama, a sustainable travel tour introducing the world to the wonders of this culturally rich 'Crossroads of America.'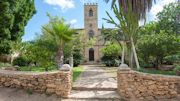 Trapani: A Favorite Italian Destination on the West Coast of Sicily - 02/03/14
Trapani, the Italian province on the west coast of Sicily is fast becoming one of the top Italian holiday destinations.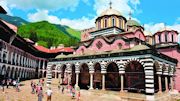 Travcoa Announces its 10 Most Desirable European Travel Destinations - 03/19/14
Travcoa, a world leader in luxury travel, has revealed its 10 most desirable European travel destinations for 2014. Each journey offers a unique luxury travel opportunity to explore hidden corners of this rich and varied continent.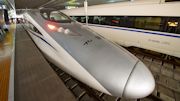 Travel Boom: China Opens Three New Express Trains For 2013 - 01/21/13
As part of their continuous effort to have the most express trains in the world, China has opened three new lines for the new year. Traveling from Beijing to Guangzhou, Xi'an and Luoyang just got a whole lot easier.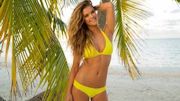 TravelChannel.com Announces 4th Annual BEST BEACH AWARDS 2015 - 02/11/15
If you're dreaming of sunshine, warm tropical breezes and sinking your toes in the sand, TravelChannel.com names its fourth annual 'Best Beach Awards' for 2015 to help you escape the winter weather.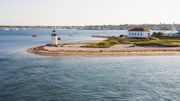 TravelChannel.com Names Top 10 All-American Vacations of 2014 - 06/02/14
Whether you want some quiet time alone with nature or are looking for the ultimate family road trip, this year's 10 best will take you across the country to must-see U.S. destinations that will make you proud to be an American.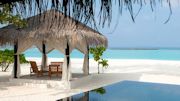 Travel Channel Names Best Beaches for 2014 - 02/19/14
With snow in 49 states last week, many are daydreaming of getaways to somewhere warm. Offering some beachy inspiration, TravelChannel.com names its third annual "Travel's Best: Beach Awards" for 2014.
Travel Destinations Charleston, Myrtle Beach & Cuba Receive the Most Negative Reviews - 06/21/12
Acapulco, Cabo San Lucas and Napa Valley are the top destinations, according to General Sentiment's inaugural Top Travel Destinations report.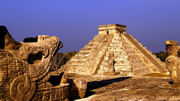 Travel Health Tips for Mexico - 09/18/15
Mexico has the most foreign visitors of any Latin American country and is the country most frequently visited by US tourists.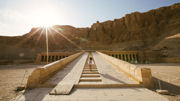 Travel Insider Geoffrey Kent's Tips on Where to Go in 2018 - 12/08/17
Having dedicated his life to travel, Geoffrey Kent, founder, chairman and CEO of luxury travel company Abercrombie & Kent (A&K) is often asked what his favorite trip is. "Without question, the next one," is always his reply.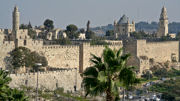 Travel + Leisure Names Jerusalem One of the World's Top 10 Cities - 07/10/15
The readers of Travel+Leisure magazine have named Jerusalem one of the World's Top 10 Cities as part of its annual World's Best Awards.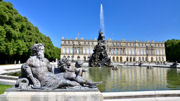 Travel through Aristocratic Bavaria as the Royals Did - 11/22/15
While the Bavarian state coat of arms is familiar to most travelers, it is not widely known that the white and blue diamond shapes date back to the Counts of Bogen and were later adopted by the House of Wittelsbach, both among the oldest noble houses in Germany.
Travel Through Gorgeous Northern Spain with Insight Vacations - 03/30/13
Insight Vacations takes you on a tour of discovery in stunning Northern Spain. This scenic tour journeys through this beautiful and often forgotten part of Spain, from Madrid through the misty green hills of Galicia and Asturias to the laid back beach resorts of the Basque Country. Finish by the beach in Barcelona within walking distance to Las Ramblas and myriad restaurants.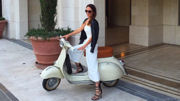 Travel Tips in Beautiful Montenegro by Alexa Taylor - 08/19/15
Lifestyle expert, Instagram sensation, model and fashion stylist Alexa Taylor recently visited Montenegro and shares travel tips and details about how to experience this amazing country like a VIM – a Very Important Montenegrin.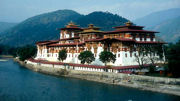 Travel to Bhutan with Former UN Ambassador, Lhatu Wangchuk - 01/15/15
Discover the natural splendor and captivating culture of the last Shangri-La, Bhutan, on Geringer Global Travel's exclusive 13-day guided group tour led by Bhutan's former UN Ambassador, Lhatu Wangchuk.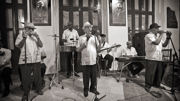 Travel to Cuba with Jay Seldin Photo Tours - 01/18/16
Jay Seldin has been photographing Cuba since 2008, leading small group sold-out photography tours centered on a "People to People" cultural exchange and has built relationships with many Cuban families over the years.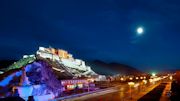 Travel Trend: Tibet Receives Record Number of Tourists in 2012 - 12/21/12
The total number of tourists visiting Tibet in 2012 (through November 30, 2012) has surpassed 10 million for the first time ever (up 22.6% from last year).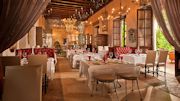 TRAVEL VIDEO: Cartagena, Columbia - 09/13/14
From afar, Cartagena's skyline is deceptive. Its white towers rise above the Caribbean from a peninsula of tan sand and concrete, making it look like a bigger, beachier metropolis than it is. But with fewer than a million people, Cartagena is a sliver of the size of Rio de Janeiro or Los Angeles.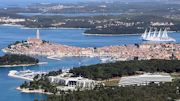 TRAVEL VIDEO: Rovinj, Croatia - 08/27/14
Nestled on the north Adriatic Sea, charming Rovinj is a treasure trove just waiting to be discovered.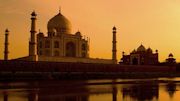 TRAVEL VIDEO: Touring India Onboard the Maharajas' Express - 08/31/14
The golden era of luxury train travel in India dawned when Maharajas' Express - an initiative of Indian Railways Catering and Tourism Corporation (IRCTC) - was introduced in 2010.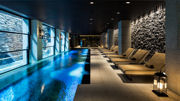 Treasure 3 Years of Authentic Japanese Luxury with The Ritz-Carlton, Kyoto - 02/02/17
The Ritz-Carlton Kyoto, the first international luxury resort to arrive in Japan's cultural city, is celebrating its third anniversary this year having officially opened its doors to the public on February 7, 2014.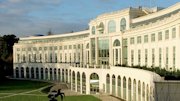 Treat the Family to the Ultimate Luxury Chauffeur Vacation In Ireland - 07/10/13
For those travelers who have been seeking a luxurious vacation getaway that is completely worry free, Sceptre Tours has the Ultimate Luxury Chauffeur Ireland vacation which features stays in five-star hotels and transportation via private chauffeur-driven car.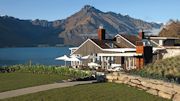 Trio of Luxury Lodges Offer Ultimate New Zealand Experience - 08/01/12
The Lodge at Kauri Cliffs, The Farm at Cape Kidnappers and Matakauri Lodge (pictured) announce Tiger Tour 2013.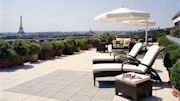 TripAdvisor Names Top 25 Travelers' Choice World Destinations - 05/23/13
The Travelers' Choice Destinations awards honor top travel spots worldwide based on millions of valuable reviews and opinions from TripAdvisor travelers. Award winners were determined based on the popularity of destinations, taking into account travelers' favorites and most highly rated places.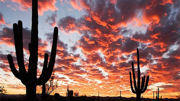 Tucson & Southern Arizona: Welcome to the Real American Southwest - 05/13/11
Surrounded by majestic saguaro forests and dramatic mountain peaks, Tucson blends the beauty and tranquility of the natural world with the amenities and excitement of a sophisticated city.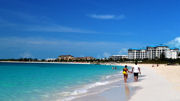 Turks & Caicos' Regent Village: An Enticing Meeting Place - 07/17/11
The best meetings showcase a dynamic business topic, a compelling speaker, or an incentive that will motivate your audience. What if your next meeting was located on Grace Bay Beach in Turks and Caicos, voted the number one beach in the world by Trip Advisor?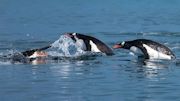 Ultimate Adventure: Snorkeling in Antarctica - 10/02/13
Expedition cruise and adventure company Aurora Expeditions announced they will be offering passengers the chance to snorkel in Antarctica this season.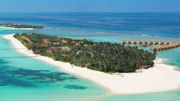 Ultimate Escapism in the Maldives at Kanuhura Resort - 05/10/17
A collection of three islands within the heart of the Indian Ocean, the reimagined iconic Kanuhura resort in the Maldives has undergone a $42 million design overhaul.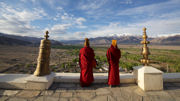 Ultimate Family Adventure in Ladakh with Shakti - 07/10/17
The ultimate back-to-school brag: an exhilarating family adventure in Ladakh, Summer 2017.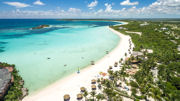 Ultimate Relaxation at The Abaco Club on Winding Bay - 01/06/18
Our getaway to the exclusive Abaco Club on Winding Bay begins with a short private flight from Ft. Lauderdale to Marsh Harbour on Great Abaco Island in The Bahamas, 180 miles east of southern Florida.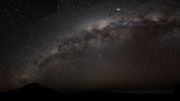 Ultimate Star Gazing Experience in Namibia - 05/17/13
We have all looked up at the night sky and been fascinated by the dark sky filled with stars, yet, very few of us have seen what is really out there.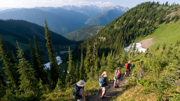 Ultra Fitness Destinations for National Fitness Month in May - 05/11/16
With the summer season approaching and efforts ramping up toward getting summer-fit, travelers can experience the following destinations while staying true to summer fitness goals.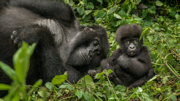 Ultra Luxury Travelers Can Now Visit Rwanda with One&Only Nature Resorts - 05/05/17
Ultra luxury experts One&Only are launching two 'One&Only Nature resorts' in Rwanda, the One&Only Nyungwe House and One&Only Gorilla's Nest.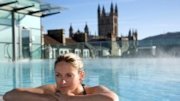 Under The Surface Of Bath - 11/14/13
Nourished by natural hot springs, Bath is a city that offers its visitors an array of things to do, incredible architecture and iconic attractions.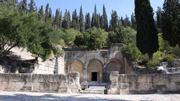 UNESCO Adds Galilee Jewish Burial Site to World Heritage List - 07/14/15
UNESCO has just added the Necropolis of Beth She'arim in Western Galilee to its list of World Heritage sites.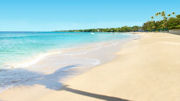 UNESCO Confirms Barbados Heritage Site - 07/05/11
Barbadian heritage has been officially acknowledged on the world stage as Historic Bridgetown and its Garrison are now included in the United Nations Educational, Scientific and Cultural Organization (UNESCO) World Heritage Site list.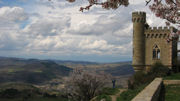 UNESCO's World Heritage List Adds Sites in Southern France - 07/25/11
On June 28, 2011, UNESCO added the scenic Causses and Cévennes territory in the South of France's Mediterranean backcountry to its renowned World Heritage List.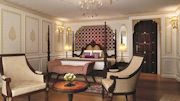 Uniworld Adds Exotic New Destination, India, and Luxury All-Suite Ship in 2016 - 04/02/15
Uniworld Boutique River Cruise Collection debuts their newest destination, India, in January 2016.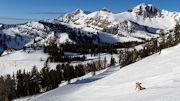 Unprecedented Access to Jackson Hole this Winter with Ski Free Stay Free Packages - 09/19/14
Jackson Hole Mountain Resort will open for the 2014-15 winter season on Thanksgiving Day, November 28th, 2014.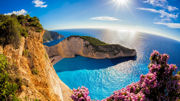 Unusual Mediterranean Superyacht Charter Destinations - 02/29/16
Discover the more unusual destinations in the Mediterranean by chartering a yacht and exploring idyllic peninsulas, secluded shipwrecks and hidden coves.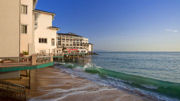 Up Close and Personal with the Ocean's Bounty on Cannery Row, Monterey Bay - 03/09/16
"There! Do you see it?" Deirdre Whalen from the Monterey Bay National Marine Sanctuary called out, but I didn't hear her in time. I turned but missed seeing the baby humpback whale breach not far from two groups of student kayakers just off shore.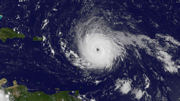 U.S. Virgin Islands Resorts Damaged by Hurricane Irma - 09/08/17
The U.S. Virgin Islands Department of Tourism has advised that full assessment on the impact of Hurricane Irma is underway and while St. Croix is getting back to business, visitors are being encouraged not to visit the district of St. Thomas and St. John.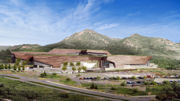 Utah Welcomes New One-of-a-Kind Museum and Dinosaur Exhibits - 05/25/11
Utah will introduce a brand new Natural History Museum and a newly renovated Dinosaur National Monument this fall.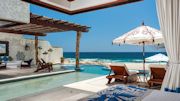 Vacation Like a Celebrity in Los Cabos - 04/21/15
Recognized as Mexico's busiest destination for private aviation and known as a favorite vacation spot among A-list celebrities such as George Clooney, Jennifer Aniston and Enrique Iglesias, Los Cabos is pleased to share a variety of luxury offerings that can provide travelers the feeling of vacationing like Hollywood's finest.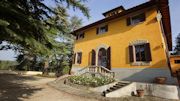 Vacation Like a Medici in Tuscany at Villa Poggio Bartoli - 12/20/12
Located just 30 minutes outside the historic city of Florence in the town of Vicchio di Mugello, birthplace of famous artists Giotto and Beato Angelico, is the stunningly rustic Villa Poggio Bartoli.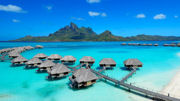 Vacation Like the A-List: Where Rihanna, the Clooneys, and the Kardashians Go - 09/03/15
Taking inspiration from celebrity travel destinations this year, Quintessentially Travel brings you the A-list of hotels and villas from around the world. Feel like a total VIP and get a taste of celebrity life while you are waited on hand and foot in the highest of luxury.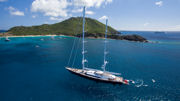 Vacation Like The Stars During The Cannes Film Festival and Monaco Grand Prix - 04/26/16
Y.CO, the luxury yachting and boat charter specialist have several yachts chartering the Mediterranean for the Cannes Film Festival 11th - 22nd May and Monaco Grand Prix on the 26th – 29th.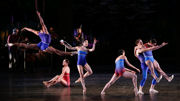 Vail, Colorado – Where Dance Moves Mountains - 04/20/17
I have always loved the words to John Denver's "Rocky Mountain High," and longed to know the sensations that these words evoke: quiet solitude, serenity of a clear blue mountain lake, and yes, the chance to see an eagle fly (I did!).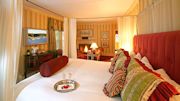 Valentine's Day Destinations Around the World - 01/07/14
Valentine's Day is just around the corner, but it's not too late to plan a special getaway with your valentine this year. Here are a few Valentine's Day destinations with romantic packages for every couple - snow bunnies, beach babes, spa lovers and more.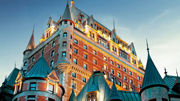 Venture North of the Border with Fairmont Hotels & Resorts - 05/02/16
With the current exchange rate extremely favorable to the U.S. dollar and fresh off the heels of tax refunds, now is a perfect time for American travelers to venture to their neighbor to the north.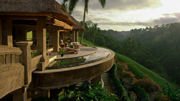 Viceroy Bali is The Ultimate Base Camp for Exploring Bali - 01/27/14
Poised on a ridge overlooking the verdant Valley of the Kings, Viceroy Bali is a revered retreat for discerning visitors to the extraordinary island nation of Bali.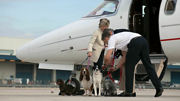 Victor Launches Direct Private Jet Service to Cuba from 19 U.S. Cities - 10/01/15
Victor, the global on-demand private jet charter service that recently debuted in the U.S., has announced direct flights to Cuba will begin on October 5, 2015 from major U.S. cities along with curated itineraries that allow guests to experience the best the country has to offer.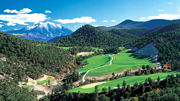 Victor Private Jet Charter Company Announces Adventure in Aspen - 06/30/16
Victor, the global jet charter pioneer, has announced the next phase of its 'Art of Curated Travel' series - fliers given the opportunity to fly to Aspen before embracing incredible new adventures in one of America's great mountain towns.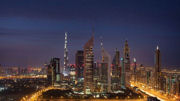 VIDEO: 12 Things Not to Do in Dubai - 06/21/15
Dubai is a fun and frivolous playground on the Persian Gulf, but don't consider it the Vegas of the Middle East. While this eclectic city is one of the most permissive, relaxed, cosmopolitan destinations in the region, you do have to watch your behavior.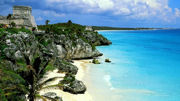 VIDEO: 7 'Must Do' Things on the Riviera Maya - 07/30/15
The video highlights include swimming in a cenote and exploring the archaeological sites at Tulum, XCaret, Chichén Itzá, and more.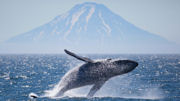 VIDEO: Alaska with Silversea Expeditions - 01/05/16
Alaska is a feast for the senses. A glacier calving with the roar of a thousand canons. Diamond-blue icebergs floating on a glassy bay. A humpback breaching in a spectacular display.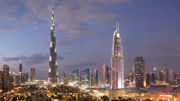 VIDEO: Dubai in 24 Hours - 08/26/15
See the world's tallest building, shop the world's biggest mall metropolis and get a taste of Arabian life in 24 hours. All you have to do is get off the plane.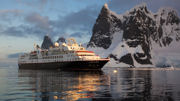 VIDEO: Silversea Expeditions - Antarctica - 12/11/16
Experience this glittering white wilderness, observing the same sights early explorers saw over a century ago.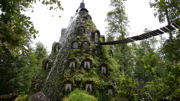 VIDEO: The Amazing Huilo Huilo Biological Reserve in Patagonia, Chile - 10/19/15
In this episode of Eco Postcards Powered by Atwell, Richard Crawford visits the spectacular Huilo Huilo Biological Reserve in Patagonia, Chile.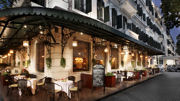 Vietnam Sharpens Appeal for the 1% - 06/04/15
A group of Vietnam's most exclusive hotels in each of the country's most compelling stops is working to position the destination as a brighter lure for the world's most upscale travelers.
View the Northern Lights from an Ice Hut in Sweden - 09/25/15
Northern Lights experts, Off the Map Travel, introduce an exciting way to experience the Aurora Borealis with the Aurora Village overnight experience in northern Sweden.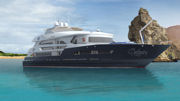 VIP Journeys Unveils Fleet of Four Luxury Yachts Set to Explore the Galapagos Islands - 12/08/17
Luxury tour operator VIP Journeys is set to redefine travel to the beautiful Galapagos Islands with the launch of four new state-of-the art- yachts, each the pinnacle of luxury.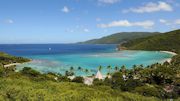 Virgin Gorda Named Top Caribbean Island - 07/11/14
Virgin Gorda was just named the Top Island for the Caribbean, Bermuda and the Bahamas as part of Travel + Leisure's 2014 World's Best Awards.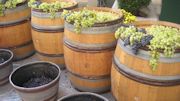 Virginia Celebrates October Wine Harvest with Festivals & Travel Packages - 07/11/12
Virginia is a "Commonwealth of Wine" – with more than 200 wineries that stretch across every region of the state, from the waters of the Chesapeake Bay to the Appalachian Mountains.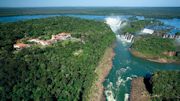 Virtuoso Announces Top Destinations for 2014 - 05/05/14
Luxury travel network, Virtuoso®, harnessed the data of its worldwide travel agency members to reveal 2014's top destinations during its annual Symposium taking place in Berlin this week.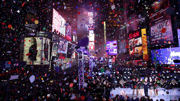 Virtuoso Picks Top Places to Ring in the New Year 2018 - 12/16/17
The most festive night of the year is almost upon us, and to help globetrotters maximize their opportunities for fun, Virtuoso has surveyed its expert travel advisors to discover the in-destinations and savviest tips for New Year's Eve celebrations.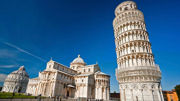 Virtuoso Reveals Family Travel Trends & Top 10 Hottest Family Destinations - 04/13/17
Virtuoso®, the global network specializing in luxury and experiential travel, reveals what's trending in family travel this summer vacation season.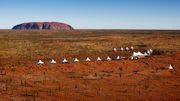 Virtuoso Reveals 'Travel Dreams' Survey Results - 06/27/13
Virtuoso®, the luxury travel agency network renowned for creating exceptional experiences, has revealed findings from its seventh annual "Travel Dreams" survey, a poll launched earlier this year through the network's award-winning magazine, VIRTUOSO LIFE®.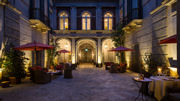 Visit 3 of Italy's Most Iconic Villas on Grand Tour of the South - 05/11/17
The Family Coppola's Palazzo Margherita partners with La Posta Vecchia in Rome & Villa TreVille on the Amalfi Coast to offer travelers a taste of true Italian luxury!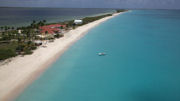 Visit Antigua and Barbuda for the Perfect Family Holiday - 04/11/13
Explore Antigua as a family with a jeep safari tour across the islands rugged countryside, journey through the rainforest on a zipline or explore the beaches on a segway, visit the local villages and photograph the many picturesque spots along the way or take a look from the water as a pirate for the day!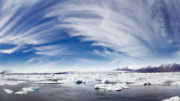 Visit Iceland's Glorious Glacier Lagoon with Hotel Ranga - 08/02/16
Jökulsárlón which literally means "glacial river lagoon" is a located on the edge of Vatnajökull National Park.
Visiting Europe's Festive Christmas Markets - 09/21/16
During the Christmas season, typically from mid-November through 23 December, all Europe comes alive with holiday festivities and none are more joyous and all-encompassing than the Christmas markets. I had the opportunity to experience these merry events when I joined a Uniworld River Cruise sailing down the Rhine to visit cities from Cologne, Germany all the way to Basel, Switzerland.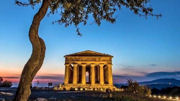 Visiting Sicily's Valley of the Temples - 03/11/17
One of the most fascinating areas of Sicily is undoubtedly the famous Valley of the Temples, impressive testimony of the Magna Grecia in Sicily.Since 1997 the Valley of the Temples is on the list of World Heritage.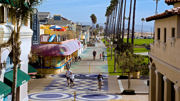 Visit Newport Beach - 03/16/17
The coastal cool city is nestled among golden stretches of pristine Pacific coastline between Los Angeles and San Diego and epitomizes the casually sophisticated lifestyle of Southern California.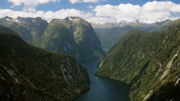 Visit New Zealand's Most Remote Places by Boat & Helicopter with 'Retreats without Roads' - 03/07/17
If you've ever imagined leaving your car behind and only traveling to places not reachable by roads, New Zealand In Depth's "Retreats without Roads" itinerary is just the ticket.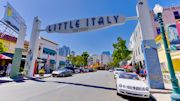 Visit San Diego's Little Italy - A Great Winter Travel and Culinary Destination - 12/03/14
One of the most popular neighborhoods in San Diego is Little Italy, and it is becoming the most iconic and famous Little Italy in the country – plus it has some of the best, most authentic food and wine around.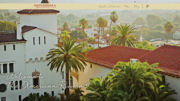 Visit Santa Barbara Relaunches Website, SantaBarbaraCA.com - 03/09/16
Visit Santa Barbara announces the launch of its newly redesigned website, SantaBarbaraCA.com. The site showcases the Santa Barbara South Coast's many irresistible offerings for visitors, from upcoming festivals to new attractions, while serving as an indispensable tool for trip planning.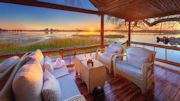 Visit the 1,000th UNESCO World Heritage Site with Belmond Botswana - 06/26/14
This week, Botswana's Okavango Delta was voted the 1,000th UNESCO World Heritage Site thanks to its extraordinary wetland system and rare wildlife.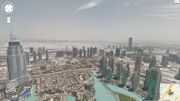 Visit the world's tallest building without leaving your living room - 07/05/13
Fancy a stroll around the observation deck of the tallest building in the world?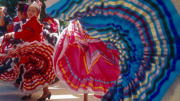 Viva Santa Fe Celebrates Centuries of Culture this September - 08/04/15
Santa Fe invites visitors and locals alike to celebrate the unique richness of the city's extraordinary past and even more extraordinary present in ¡Viva Santa Fe!–a month-long celebration of the best of The City Different.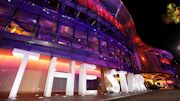 Vivid Sydney Lights Up The Star - 05/05/14
The Star, Sydney will light up from 23 May – 9 June, as a new feature attraction in the annual celebration of light, music and ideas – Vivid Sydney.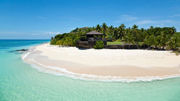 Vomo Island Fiji Has Record Year - 01/31/12
By all counts 2011 was a milestone year at Vomo Private Island Resort, highlighted by the taping of ABC's Bachelorette finale where Ashley accepted J.P.'s marriage proposal on Vomo's Rocks beach, that later aired in front of over 10 million TV viewers.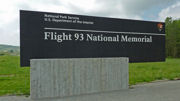 Watch Flight 93 National Memorial Time-Lapse Video - 09/12/15
EarthCam partnered with the National Park Service, National Park Foundation and Friends of Flight 93 to document the site from August 2010 to August 2015. Watch over 1,800 days of construction with this time-lapse!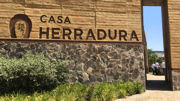 Weekend Away: A Visit to Mexico's Tequila Country - 04/26/17
We're aboard the luxurious new Tequila Herradura Express, on a scenic 90-minute ride from Guadalajara to Amatitán in Mexico's Jalisco state, renowned as the birthplace of tequila making.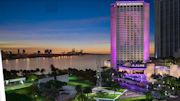 Weekend Away: Downtown Miami - 10/02/14
For so long Miami has only been known for South Beach, but now downtown is stepping into the light and becoming the popular place to stay and play in the city.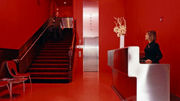 Weekend Away: San Diego - 07/16/11
The scene was one that could only be California: two pale New Yorkers fresh off the plane and a convertible with the top down. As I placed the car into gear, it was official: not only had we arrived in sunny San Diego, but we were about to check into the one hotel that has brought sophistication and sex appeal to the Gaslamp Quarter.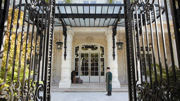 Weekend Away: Shangri-La Hotel, Paris - 05/24/16
As a child, Paris was a city stop on family holidays as we ferried across the Channel from England and drove down to the beaches in the south of France.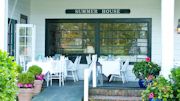 Weekend Away: The Summer House, Nantucket - 08/14/13
A short 30 minutes after the 8-seat plane touched down in Nantucket, a colossal silver tray was placed in front of me. I kicked off my sandals and with feet in the sand, tucked into a seafood platter of oysters, clams, and chilled lobster, right in time for an electric orange sunset.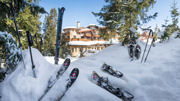 Weekend of Luxury in Courchevel - 03/14/16
Rent a luxury SUV to travel to Courchevel this ski season. Read on to discover the best way to spend 48 hours in the exclusive ski resort.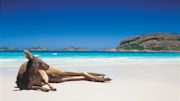 Western Australia's Sunny Capital on Offer to Americans - 02/18/15
From February 19, 2015 – April 30, 2015, Tourism Western Australia, Etihad Airways, Tourism Australia and Swain Destinations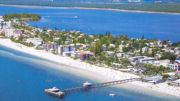 What's Happening at the Beaches of Fort Myers and Sanibel - 02/22/17
Just a short flight away, East Coasters can easily escape to this unspoiled sanctuary for a relaxing getaway with the best the destination has to offer- from island hopping sans passport and world-class shelling on Sanibel Island, to kayaking, fishing and much more.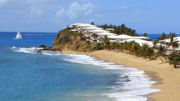 What's New in Antigua and Barbuda? - 06/03/13
Antigua and Barbuda has some fantastic events on the horizon with resorts offering affordable packages to make the most of everything the twin-island destination has to offer.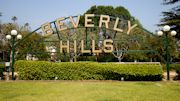 What's New in Beverly Hills? - 08/26/14
2014 marks the 100th anniversary of Beverly Hills. Plan a visit and celebrate as the Centennial year comes to a close.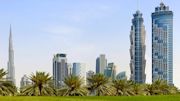 What's New in Dubai 2013 - 01/24/13
Dubai has made strides in the tourism and travel industry by positioning itself as a luxurious tourist destination as well as a vibrant international business center.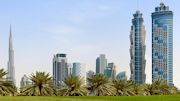 What's New in Dubai in 2012 - 07/12/12
Dubai's ideal positioning, luxurious hotels, prestigious business locales and pristine shopping centers have allowed it to establish itself as one of the world's most elite travel destinations. Today, Dubai is steadily growing as an oasis for vacationers seeking a unique cultural experience.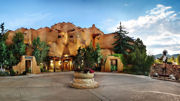 What's New In Santa Fe, New Mexico - 06/24/17
At over 400 years old, Santa Fe is a city with a rich history that continues to evolve. Here are the latest happenings from the city's famed cultural and culinary scenes.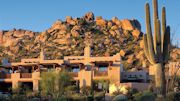 What's New in Scottsdale this Fall? - 09/09/14
There's something for everyone in beautiful Scottsdale this fall.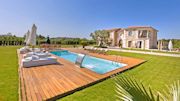 What's the difference between Majorca and Mallorca? - 02/16/15
You might just think it's a case of spelling (and you'd be right) but it goes a little deeper than that – Majorca is the British appropriation of the Spanish Mallorca, and which one you decide to visit will ultimately define your holiday, even if it's actually the same island!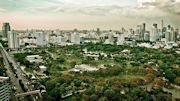 What To Do In Bangkok Before Breakfast? - 08/07/14
Stop us if this sounds familiar: You've just flown hours, maybe even a full day, to get to Bangkok. You clear immigration, transfer to your hotel and check in. It's late, and you're exhausted. So you slide into bed, and try to sleep.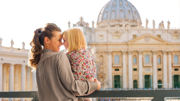 What to do in Rome with the Kids - 04/17/16
Family Twist is all about having each member of a family, both kids and adults, learn while having fun when traveling together abroad. They take pride in turning a family's travel highest expectations into an unforgettable bonding experience.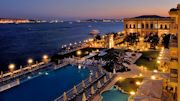 What to Do, See, Eat in Istanbul - 08/05/13
Travel + Leisure readers recently voted Istanbul the #1 city in Europe and #2 in the world in its 18th annual World's Best Awards survey.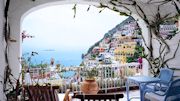 What to pack for your honeymoon in Italy - 12/03/14
You've set the date, the arrangements are covered, and you're ready for the big day... But what about the romantic Italian honeymoon that follows?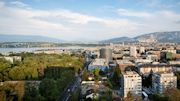 What You Didn't Know About Geneva - 07/27/14
The birthplace of the World Wide Web surprises visitors along the road less traveled.
Where the Locals Go: More than 300 Places Around the World to Eat, Play, Shop, Celebrate, and Relax - 01/24/14
For travelers craving authentic experiences, not just any travel guide will do.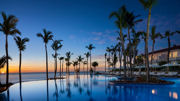 Where the Wealthy Will Travel in 2016 - 02/02/16
It makes sense that the wealthiest among us would travel the most, but just how much the top 5% of households travel may surprise you.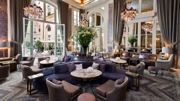 Where to Dine and Drink During Paris Fashion Week - 09/08/17
Paris Fashion Week begins September 26th, and Hôtel de Crillon, A Rosewood Hotel is one of the most fashionable venues at which to eat and drink in the city of lights.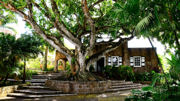 Where to go after Maria and Irma - 10/09/17
Over the last few weeks, six tropical storms and seven hurricanes have ravaged the Caribbean causing widespread damage that could take months if not years to repair.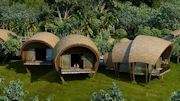 Where to Go in 2014? - 12/18/13
It's a great big world out there so pack your bags and explore it! Here are our top recommendations of what's happening and where to go in 2014: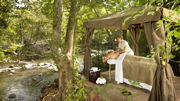 Where to Travel for Silence - 04/25/17
These three profound properties are making a mark in the mindfulness realm and allowing guests the option to participate in a variety of "silent" programming.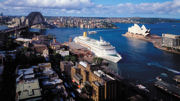 Which Countries Top the Luxury Travel List for 2015? - 07/01/15
Australia is the most popular bucket list destination and the fastest-growing place of interest for wealthy travelers flush with cash, according to the results of a new survey.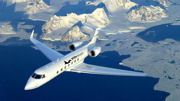 White Desert Antarctica Launches Private Jet Service - 06/14/17
White Desert, Antarctica's first and only luxury camp, is launching an exclusive private jet service from Cape Town, South Africa to Antarctica.

Why Park City Makes Up the Traveler's Ideal Wish List - 04/11/10
Bluebird skies with perfect, low humidity weather – check; the very best of sports and adventure – check; exciting new luxury, from spas to dining – check, and the ease of travel – check; off-season rates at one of the country's most acclaimed new resorts – check.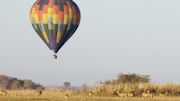 Wilderness Safaris Kicks Off Hot Air Ballooning Season in Zambia - 09/04/14
Wilderness Safaris has announced the start of its hot air ballooning season in the Busanga Plains of Zambia's Kafue National Park.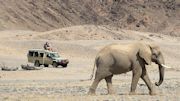 Wilderness Safaris Launches New Guided Namibia Exploration - 09/18/14
Wilderness Explorations, the guided journey division of Wilderness Safaris, announces the launch of a new exploration for 2015, the Desert Dune Safari.
Wilderness Touring Introduces ELITE Touring Offering - 10/14/15
Wilderness Touring has introduced its new ELITE Touring offering in Cape Town. With the acquisition of two new Land Rover Discovery 4s, the ELITE Touring option affords guests the opportunity to tour the Western Cape in extraordinary luxury.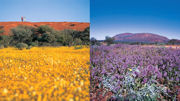 Wildflower Season is in Full Bloom in Western Australia - 08/20/15
With nearly 60 percent of the 12,000 species of wildflowers found nowhere else in the world, Western Australia offers a chance for visitors to experience extraordinary flora six months out of the year.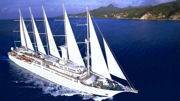 Windstar's New Islands of Italy Voyage Features Some of Europe's Most Exclusive Islands - 01/12/12
Windstar Cruises, which operates a fleet of three luxury sailing yachts that explore hidden harbors and secluded coves of the world's most treasured destinations, offers a new Islands of Italy voyage featuring some of Europe's most exclusive islands.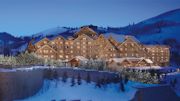 Winter Destinations for Skiers and Non-Skiers Alike - 08/12/14
Ski vacations are a winter staple, but with so many resorts and destinations catering to the snowboard and ski set, choosing a hotel that will keep the non-skiers on the trip happy can be tricky.
Winter in Santa Fe, New Mexico: Skiing, Sake, Shops & More - 12/10/13
Winter snows have fallen in Santa Fe and have blanketed the nearby mountains, meaning the festive holiday season has officially begun and the city is bustling with energy.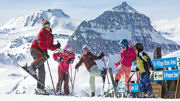 Winter in Telluride Brings Warm Memories - 01/24/17
Snowflakes are one of nature's most fragile things, but just look what they do when they stick together. In Telluride, Colorado, their sticking together has produced a magnificent, world-class resort for all manner of winter sports.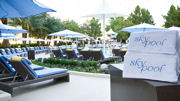 Winter Pools Keep Las Vegas Hot - 11/09/15
In Las Vegas, pool days never have to end, not even when summer is over. Among several pools that remain open year-round, ARIA Resort & Casino's Sky Pool transforms its luxurious summer offerings to keep guests cozy during their winter vacation.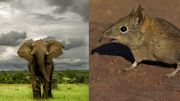 Witness Africa's 'Big and Little Five' with African Travel - 05/27/15
Africa is celebrated for its coveted "Big Five," and the ability to witness elephant, lion, rhinoceros, buffalo and leopard is a major reason many travelers choose to embark on an enthralling safari.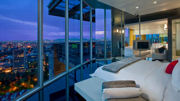 W Mexico City Presents a Specially Curated 'W Insider' Guide - 04/29/16
W Mexico City, recently transformed through a multi-million dollar renovation, presents its 2016 'W Insider Guide to Mexico City' – a specially curated guide to the best places to eat, drink, play, shop and experience in Mexico City this year.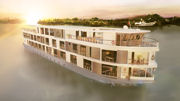 Yangon's Legendary Strand Hotel Launches Waterways Of Myanmar Cruise - 07/23/15
The heritage of the iconic Strand Hotel in Yangon now extends to the Ayeyarwady River in Myanmar with the launch of The Strand Cruise.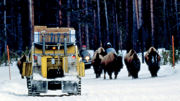 Yellowstone National Park Lodges Announces Winter Season Packages - 10/28/11
Yellowstone National Park Lodges and the Yellowstone Association Institute will offer five "Lodging & Learning" packages this winter in Yellowstone.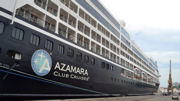 Your Dream Destination? Azamara Cruises Takes You There - 05/31/16
Some dream of exploring the mysterious, the exotic, the tropical - locales rich with cultural ruins and vibes that are decidedly laid-back. Machu Picchu and Angkor Wat come to mind. But for me, what floats my boat – and always has – is to feel the exhilarating pulse of Rio de Janeiro at Carnival time.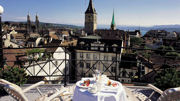 Zurich's Widder Hotel - Up Close and Personal in Zurich's Old Town - 08/30/16
The best hotels are prized as much for their locations as for their creature comforts. You will certainly choose the Widder because of its 5-Star qualities and because it is located in the heart of Zurich's Old Town.