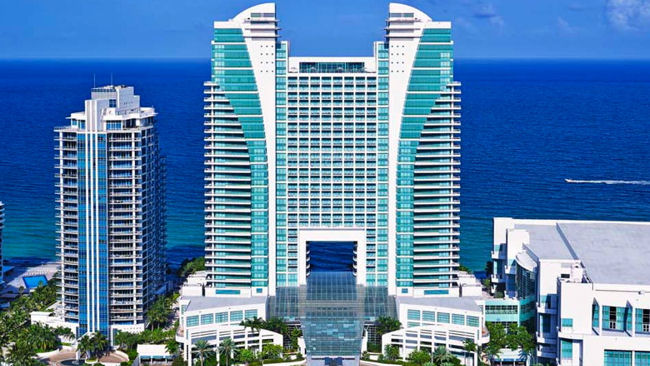 Hollywood – Florida – is a classic beach town that has been enchanting visitors since the 1920s.

It features a one-of-a-kind ocean promenade called the Hollywood Broadwalk that stretches nearly two and a half miles along the Atlantic and has been named by Travel + Leisure as one of America's Best Boardwalks. The town is characterized by quaint sidewalk cafés, six blocks of unique boutiques, art galleries, dozens of great restaurants, and is a mere 11 miles from the Fort Lauderdale Airport.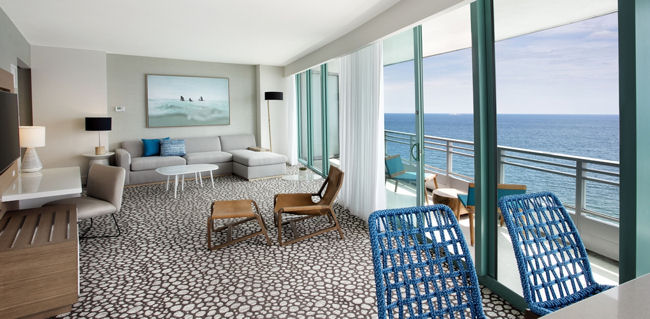 A Storied Past – and New Stories To Be Made

In this Hollywood, one authentic star reigns supreme. She's breathtaking, sophisticated, desirable, and best of all, she's just had a $100 million-dollar transformation! I'm speaking, of course, of the incomparable Diplomat Beach Resort, an oceanfront experiential property offering a fresh new take on vacationing. This reinvented resort pays homage to the hotel's colorful past which began in 1958, filling a cultural void between Miami Beach and Fort Lauderdale. Bing Crosby, Maurice Chevalier, Xavier Cugat, Milton Berle, Danny Thomas – these name acts and many more appeared at the hotel regularly. In fact, Lawrence Welk filmed his first TV show from the property. Sinatra's Rat Pack walked its halls and more recently, Bill Clinton, Shaquille O'Neal, and Jerry Seinfeld have been welcomed here. Now – lucky day – the hotel is eagerly waiting to welcome you, too!

The Resort is part of Curio Collection by Hilton, a global set of remarkable upscale hotels hand-picked for their unique character. Perhaps Shai Zelering, Managing Director and Head of Asset Management, Thayer Lodging Group, expresses it best: "We are excited to introduce a revolutionary way to vacation through the introduction of the newly-redesigned Diplomat Beach Resort. We have created a destination for all travelers, offering un-paralleled experiences through a variety of activities, dining destinations and spaces meant for celebrations."




Something New Under the Sun

I visited the hotel to experience The Grand Reveal – and what a reveal it was! Just walking into the newly re-imagined lobby was an otherworldly experience. The sparkling enclosure rose to the heavens and I was surrounded by creamy marble, shimmering glass and towering palm trees; the space flowed smoothly into small seating areas. The lobby is colossal but intimate. How does that happen? Designed by the world's leading hospitality interior design firm, Hirsch Bedner Associates, they've seemingly accomplished the impossible: cozy, comfy spaces while retaining sophistication and chic, a place where you want to linger, kick-back, and

s l o w l y sip your strawberry daiquiri. That's exactly what I did – several times during the next few days! And I must mention this area's riot of colors that enfold you. Florida colors, coastal colors, bright, beautiful – and so unique that Pantone itself has yet to create them.

The Diplomat Beach Resort's bright, beachy guestrooms offer views of either the Atlantic Ocean or the Intracoastal Waterway and my guestroom – ahh, my guestroom! It was the size of a small NYC apartment decorated in soothing colors, driftwood accents and nautical touches. One entire wall was glass and faced the Atlantic Ocean, my balcony so long that walking it a few times could be considered a workout, and my bed – clearly crafted in heaven.

Perfect blue skies were a welcomed complement to my visit as was my pool-side cabana with large-screen TV, tasty morsels to accompany drinks, playful, whimsical furniture, and mere steps to the Lagoon Pool. The property also boasts 10 new culinary concepts led by celebrity chefs Geoffrey Zakarian, Michael Schulson and Sue Torres, a 24-hour fitness studio, golf, tennis and water activities such as jet skiing, kayaking and paddle boarding. Ideal for family-focused guests, there is truly something for everyone here: the Water Works, the supervised Diplomat Kids Club with sand castle building and bounce houses, not to mention the property's newest addition, the Dip + Slide water play area where a gaggle of kids gather all day long.

The Resort has 1,000 re-imagined guestrooms and suites and indoor and outdoor public spaces that bring this sunny beachfront location to life. How about a deluxe, full-service, 30,000 square foot spa that directly overlooks the ocean to relax and recharge; and for business travel and large-scale conferences, there are no less than 209,000 square feet for meetings, weddings and milestone celebrations.

The big evening, the hotel's grand unveiling and ribbon-cutting ceremony, finally arrived and I, for one, can happily attest that, oh yeah, this hotel really knows how to party! Attended by South Florida's top influencers and city officials, we grooved to wonderful live Salsa music, chowed down on delicious bites, imbibed beautiful beverages, and had an unexpected surprise in the form of a flashy, fabulous team of synchronized swimmers gracing a seductively-lit pool. Fire pits blazed around the entire outdoor space and a mood of unadulterated happiness and sense of accomplishment touched all of the guests. It's here, it's done, three cheers for the all-new Diplomat Beach Resort!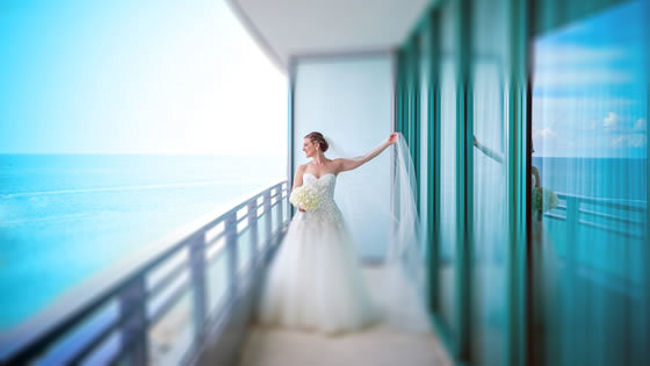 A Vacation for Everyone

The Diplomat Beach Resort is the largest hotel in Broward County – and that's precisely why it can offer a vacation for everyone. However, as large as it is, the Resort successfully maintains its strong welcoming sense of place. Guests have 1,000 professional, thoughtful and considerate staff (called Ambassadors) who have perfected the art of not being seen, not being heard, and yet always being nearby when you need them. An example of their connection with the guests: As I was leaving Playa, the poolside restaurant, two workers emerged from the kitchen and we crossed paths. "How's the food?" they asked. I was happy to report that my lunch of charred corn tacos topped off with a Margarita was lovely. Their broad smiles showed that they really cared. Nice.

This Resort offers a new and novel take on vacationing, an experience so happy you may just want to make it a "staycation." But no need for that. The Diplomat has been here a very long time and intends to remain right here - a storied icon – one that we can all return to again and again.

Visit website: www.diplomatresort.com