1,000 Ultimate Adventures from Lonely Planet - 11/01/13
Want to know where to experience the world's ultimate adventures? With 1000 Ultimate Adventures, Lonely Planet, the world's leading travel authority, has brought together a collection of 1000 ideas, places and activities to inspire adventure.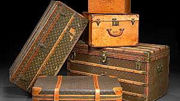 100 Legendary Trunks from Louis Vuitton - 09/16/10
Louis Vuitton's roots are in travel. The brand began by making monogrammed trunks for the nineteenth century elite to take on their voyages overseas, and they've been reinventing luxury luggage ever since.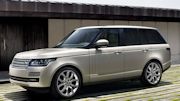 10 Best Luxury SUVs of 2013 - 07/17/13
SUV shoppers searching for a just-right high-end combination of style and comfort can see which models the experts recommend most in the list of 10 Best Luxury SUVs of 2013 from Kelley Blue Book www.kbb.com, the leading provider of new and used car information.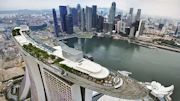 10 Most Expensive Things In The World - 04/10/15
Here are 10 of the most expensive things in the world from hotels and yachts to some unexpected things.
10 Most Expensive Watches in the World 2014 - 08/13/14
Wearing expensive watches are becoming an indispensible part of individuals who are meticulous about the brand that their wardrobe projects. In fact, some of the notable celebrities and public figures are wearing luxurious timepieces that would match their purported financial states.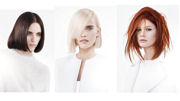 10 Resolutions for Healthy, Beautiful Hair in 2016 from Sassoon Salon - 01/19/16
Celebrate the New Year and enjoy healthy, beautiful hair with 10 Radian/t Resolutions from Sassoon Salon. Here are the ultimate tips and tricks, plus our favorite products to help you refresh your look and achieve effortless, gorgeous hair for 2016.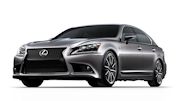 2013 Lexus LS 460 Luxury Sedans Unveiled at World Premiere Event - 07/31/12
With high-style photography, chic furniture and fun neon flair as its background, the new 2013 LS Luxury sedans had their world debut at the "Lexus Laws of Attraction" exhibit in San Francisco last night.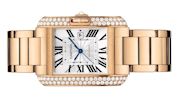 3 Luxury Watches for the Man Who Has Everything - 11/21/12
Men are notoriously difficult to buy for and when the man in question already has everything (or at least you perceive him to) then this buying becomes all the more difficult.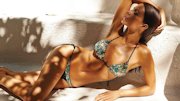 5 Hot Swimwear Brands To Know for 2015 - 10/12/14
Beach wear from AguaClara, Rose Bule, Karo Swimwear, LoveSurf, and BeachCandy.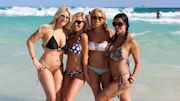 A Bikini A Day - 02/22/14
From the suburban beaches of Sydney, Australia and the tropical shorelines of Maui, Hawaii come Natasha Oakley and Devin Brugman, the bikini addicts behind your daily bikini dose.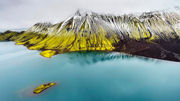 Above the World: Earth Through A Drone's Eye - 09/04/16
Sometimes, all that is needed to change someone's mind is a change of perspective. Flying cameras, freed from the constraints of gravity, redefine how we perceive the world we live in and reveal previously unseen moments of beauty.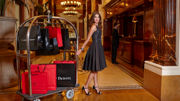 Acqualina Resort Offers VIP Shopping Experience - 10/26/16
If you dream of fashion, long for luxury, and feel most inspired when shopping, then Acqualina's new VIP Shopping Package was designed specifically for you.
Adirondack Guideboat Handcrafts 34lb Ultra-Light Solo Packboat for Individual Adventurers - 04/27/16
For a nearly two centuries, Adirondack guideboats have been regarded as one of the highest examples of the boat-builder's art.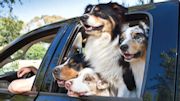 Adventure story teaches families about safe pet travel - 12/03/13
Four dogs and their families tell a story of training and competition in the new book by Marcella Bursey Brooks "Four Dogs and Their Tales".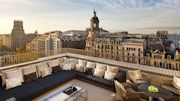 A Fashionable Getaway in Barcelona - 04/13/12
Ideally located on Passeig de Gràcia, at the very centre of the city's shopping and cultural district and with its own Manolo Blahnik and Tiffany flagship stores, Mandarin Oriental, Barcelona's new Friends for Life shopping package provides the perfect fashionable getaway.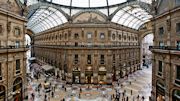 A Fashionista's Guide to Milan - 07/21/14
Milan never fails to disappoint visiting fashionistas with its wealth of apparel from superstar designer names and those that delve a little deeper are rewarded with amazing discoveries from the city's abundance of emerging designers, artisans and craftspeople.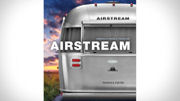 Airstream: America's World Traveler - 06/22/16
Iconic, aluminum-bodied Airstream trailers have been around for 85 years--get the full story in this photo-rich book.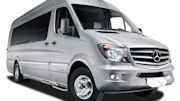 Airstream Introduces Autobahn, An All-New Luxury Passenger Van - 06/05/14
Airstream, maker of the iconic silver-bullet travel trailers, has unveiled its all-new luxury passenger van – the Airstream Autobahn® – a vehicle that delivers a new standard in VIP travel.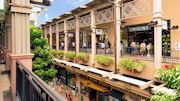 Ala Moana Center's The Fall Fashion Event Returns for Hawaii Fashion Month - 08/28/13
Ala Moana Center, a premier fashion and shopping destination in the Pacific, presents The Fall Fashion Event.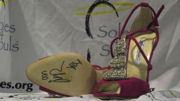 A-List Celebrities Take Off Their Shoes for Shoe Auction Benefit - 05/31/11
Stars, including Sir Elton John, the Kardashian family, and Yankee All-Stars donate their shoes for charity auction launching May 31st on CharityBuzz.com.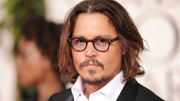 A-List Hollywood Stars Wear Shirts by Anto Beverly Hills - 02/20/11
Johnny Depp, Michael Douglas, Eric Stonstreet and many more wear Anto Distinctive Shirtmaker for the 68th Annual Golden Globe Awards.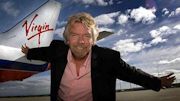 A-List Icons Offer Ultimate Access in Charitybuzz 2013 Father's Day Auction - 06/03/13
From a champagne-filled evening with Sir Richard Branson to a private dinner with President Clinton, Ben Affleck and Eddie Vedder, more than 90 coveted experiences hit the auction block today at global charity auction site Charitybuzz for its 2013 Father's Day Auction.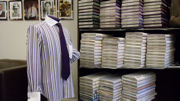 A-List Shirtmakers: Anto Beverly Hills - 06/21/11
You don't have to travel to Europe to have a distinctive custom shirt made. Anto Beverly Hills is a legendary custom tailor who has been working with Hollywood for the past 50 years providing custom shirts to everyone from Frank Sinatra to Johnny Depp.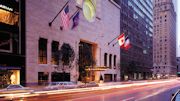 All Access Fashionista Package at Four Seasons Hotel New York - 12/03/14
You don't need to walk the runway in order to experience first-hand the exciting world of fashion in New York City. In fact, the venerable Four Seasons Hotel New York is making it easy to "walk the walk" and "talk the talk" of high fashion design.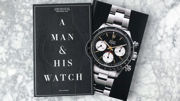 A Man and His Watch: Iconic Watches and Stories from the Men Who Wore Them - 11/27/17
Paul Newman wore his Rolex Daytona every single day for 35 years until his death in 2008. The iconic timepiece, probably the single most sought-after watch in the world, is now in the possession of his daughter Clea, who wears it every day in his memory.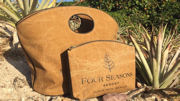 Andria Mitsakos Launches Wanderlista Hotel Collection Accessories - 02/07/17
Merging her 20+ years in the hospitality industry with her six years of luxury handbag design, Wanderlista's founder, and travel/hotel expert Andria Mitsakos, launches the Wanderlista Hotel Collection.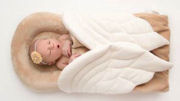 Angels On My Pillow - Baby Receiving Blanket - 07/20/15
Angels On My Pillow is a luxury receiving blanket with angel wings. The "wrapaboo" blanket is perfect for holding, nursing, comforting and passing a new baby in fashionable style to family and friends.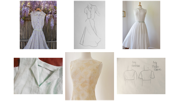 Anikka Becker - The Fine Art of Everyday Dress - 01/11/17
Anikka Becker makes the dress a woman puts away with regret at the end of the day.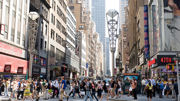 An Insider's Guide to New York's Diamond District - 10/01/15
In New York and finding yourself near 47th Street? With so much expertise in one place, a breakdown of top recommendations by what you are looking for can be helpful.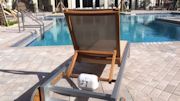 AquaVault: Portable Safe for Beach & Pool - 12/30/14
The Aqua Vault attaches to your lounge chair and locks on with a 3 digit personal combination lock.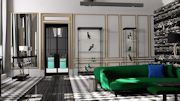 Aquazzura to Open Flagship Store in Palazzo Corsini in Florence, Italy - 06/17/14
On the occasion of the 60th anniversary of "Firenze hometown of Fashion" Aquazzura, the Italian luxury footwear brand by designer Edgardo Osorio, announces the opening of its first flagship store in October 2014.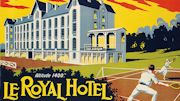 A Rare Auction of Tennis Posters - 07/24/14
A trove of some 70 tennis posters will be auctioned off by Swann Auction Galleries in New York City on August 6, 2014.
Archpoetry: Urban Architecture of the Maldives - 03/05/16
Dhivehi Raaje - the authentic local word for Maldives, has always been a fascinating place for visitors who love the sunny, white sandy beaches, underwater beauty and the hospitality they get from islanders while they are on a resort.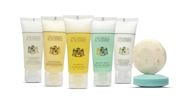 Are You Packing Right? The Top 5 Products Every Traveler Shouldn't Leave Home Without - 09/23/14
Packing is one of the easiest parts of an experienced traveler's trip. No matter where they may travel, they know exactly what and how much to pack.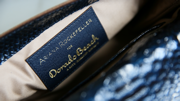 Ariana Rockefeller Announces the Dorado Beach Limited Edition Handbag Collection - 03/13/17
Fashion designer and esteemed member of the Rockefeller family, Ariana Rockefeller, unveils a new limited edition handbag capsule inspired by Dorado Beach, a Ritz-Carlton Reserve.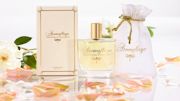 Aromaflage, A botanical fragrance with a function - 11/20/14
Aromaflage is a fine fragrance that doubles as insect repellent -- free of deet, chemicals, and parabens. Inspired by the ancient Southeast Asian practice of using aromatic essential oils to repel insects, Aromaflage™ is a botanical fragrance with a function.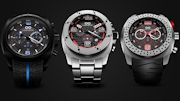 A Selection of Men's Timepieces for the Sporty Type - 09/30/14
These watches from Laptiza, Bertucci, Dakota and Breitling offer style and function for the active man.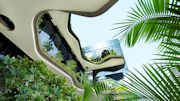 Asia Hotel Design Awards to Launch in Singapore - 03/13/14
Sleeper Magazine, organizer of the European Hotel Design Awards, has announced it is to launch the Asia Hotel Design Awards in Singapore next year.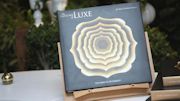 Asia's Award-Winning Architectural Design Studio Brings The Language of Luxe to U.S. - 03/26/13
The award-winning design firm of AB Concept has released The Language of Luxe, a 300-page limited-edition hardcover collection chronicling their vast, notable portfolio of work.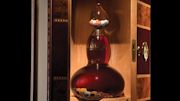 AsomBroso: The World's Most Exclusive Tequila - 11/25/14
AsomBroso Tequila has launched the latest edition to their Ultra-Premium Fine Line of Tequilas – the one of a kind Ultra-Premium 11 Year Old, Double Barreled, Cabernet Sauvignon Anejo rested exclusively in Silver Oak American Oak barrels.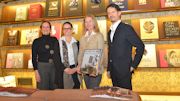 Assouline Boutique Opens Next to BAUERs Hotel in Venice, Italy - 06/17/14
Assouline, internationally renowned publisher of luxury lifestyle literary works, opens its new boutique on the ground level of the historic Bauer Hotel.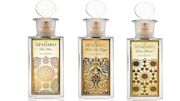 A Trio of Luxury Fragrances Inspire Journeys of Discovery - 08/05/12
Captivating fragrances by Kim Spadaro celebrate the spirit of adventure and inspire journeys of self discovery.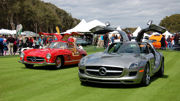 Attend the Concours D'Elegance at The Ritz-Carlton Amelia Island, Florida - 03/07/11
Now in its second decade, the Amelia Island Concours d'Elegance is among the top automotive events in the world. The 16th annual Amelia Island Concours d'Elegance is scheduled for March 11-13, 2011.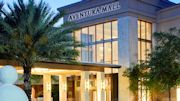 Aventura Mall Enhances its Luxury Retail Lineup - 06/25/14
Aventura Mall, Miami's premier fashion destination and ranked one of the most visited shopping malls in the U.S., continues to expand retail offerings to satisfy its increasing number of international visitors and their desire for luxury goods.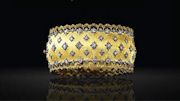 A Voyage Designed to Dazzle: Silversea to Host Rare Buccellati Jewelry Exhibition - 07/31/14
Ultra-luxury Silversea Cruises' Silver Cloud will welcome Luca Buccellati, of the legendary jewelers' family Buccellati, on board her October 13 sailing. He will present a rare exhibition of one-of-a-kind jewelry creations.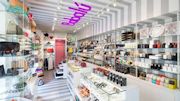 Babalu Opens in Palm Beach: Your One-Stop Shop for All Things Luxurious and Unique - 03/21/14
Anyone who's had a ball at the original Babalu Miami location in the famed 11 11 Lincoln Road, a.k.a. the world's most famed retail, dining and parking precinct designed by Herzog & De Meuron, understands Babalu is no ordinary retail experience.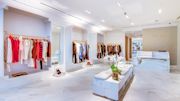 Bal Harbour Shops Adds New Luxury Brands - 05/30/14
The nation's premier shopping destination just got better! Home to the world's most luxurious brands, and THE place to find one of a kind items, the celebrated Bal Harbour Shops has unveiled a lineup of new stores: Maje (pictured), Nicholas Kirkwood, Charlotte Olympia, Rag & Bone, and John Varvatos.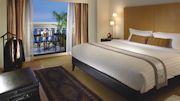 Bangkok's Tower Club at lebua Introduces Acca Kappa Luxury Amenities - 06/18/12
Bangkok's finest 5 star executive all-suite, all-club hotel, Tower Club at lebua introduces a new brand luxury bath amenity from Italy "Acca Kappa", a well-known favorite of celebrities worldwide.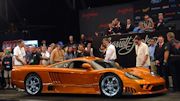 Barrett-Jackson Announces Highlights for Upcoming Scottsdale Auction 2013 - 12/11/12
Barrett-Jackson, The World's Greatest Collector Car Auctions™ announced the return of the company's flagship Scottsdale auction, taking place January 13-20, 2013 at WestWorld of Scottsdale.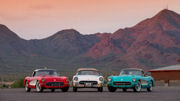 Barrett-Jackson's 2016 Auction Comes to a Close with Millions in Sales - 01/31/16
From the first hammer drop a week ago, the world's most sought-after, unique and valuable automobiles have crossed the block at Barrett-Jackson's collector-car auction in Scottsdale.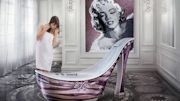 Bathing in a Shoe: The World's Most Expensive Bathtub - 09/02/14
Italian-based SICIS Art Mosaic Factory has designed a bathtub in the shape of a sky- high stiletto and dubbed it the "Audrey".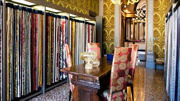 Bauer Palazzo Reveals the Fabric Secrets of Venice - 01/13/16
THE BAUERs will take curious travelers and interiors enthusiasts alike on a whirlwind fabric tour of Venice.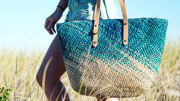 BEACH'D Sustainable Seagrass and Cotton Beach Totes - 06/13/17
These beautiful bags are lightweight and packable perfect for travel, yoga, boating and of course the beach! A secret feature...they even have a wine bottle holder inside!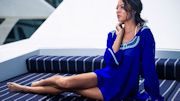 Beach Glam® - Chic Summer Style for the Glamorous Woman - 04/29/14
Beach Glam® is a New York City based lifestyle beachwear brand that offers complementary beachwear accessories for women.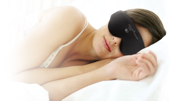 Beat Jet Lag Blues with ILLUMY Sleep and Wake Mask - 04/10/17
Everyone loves to travel, but all too often holidays are marred by that bane of a flyer's existence: jet lag.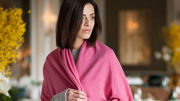 Beautiful Luxury Wraps and Scarves from The Travelwrap Company - 10/12/15
The Travelwrap Company makes luxurious wraps and scarves crafted from the finest cashmere in one of the leading mills in Scotland.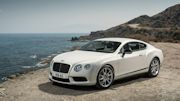 Bentley Continental GT V8 S Officially Unveiled - 09/03/13
The appeal of the world's most stylish, luxury grand tourer is enhanced with the introduction of the new, sporting Continental GT V8 S.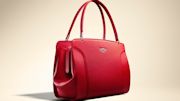 Bentley Motors Launches Luxury Handbag Collection - 08/18/13
This week Bentley Motors announced the launch of the Bentley Handbag Collection at the prestigious Pebble Beach Concours d'Elegance, the world's premier event for automotive enthusiasts and connoisseurs of culture.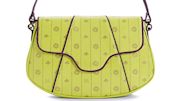 Berry Brown luxury handbag collection - 04/03/14
Handmade in New York, the Berry Brown Collection encapsulates refinement and tradition infused with the vibrancy of this high energy city.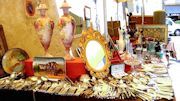 Best Antique Shops in St Tropez - 08/04/14
There is something very French about browsing through antiques shops, picking up a precious heirloom or unique piece of furniture that you had not planned on taking home with you.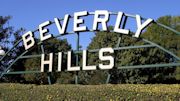 Beverly Hills Celebrates Valentine's Day with Special Events - 01/30/13
Beverly Hills, California celebrates the day for sweethearts with luxurious events and offers meant to set the mood. Take that special someone on a romantic getaway, experience a unique treatment at one of the city's spas or enjoy an intimate dinner with themed menu.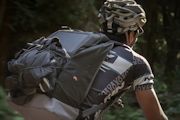 BirkSun Solar Backpacks - 12/01/13
In our increasingly connected world, mobile electronic devices are a necessity for effective communication. Many of the electronic devices we rely upon do not have sufficient battery life to make it through the day.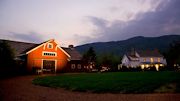 Blackberry Farm Announces 2014 Holiday Gift Items - 10/17/14
Blackberry Farm, a Relais & Chateaux, 69-room property located in the foothills of the Smoky Mountains, has issued products (both new and established favorites) that are currently available for purchase this holiday season.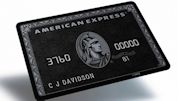 Black Magic: The Invite-only Credit Card You Wish You Had - 11/01/13
Once an individual reaches a certain financial status, they often surround themselves with where the prestige is much higher than the function. Of course a Camry would get them from point A to point B, but a Rolls-Royce Phantom is much more enjoyable.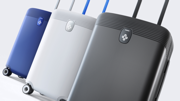 Bluesmart Introduces World's First Smart Luggage System - 07/10/17
Bluesmart - the creators of the world's first smart suitcase - unveils Series 2, a new smart travel products system. The line includes: a carry-on luggage, a checked bag, a laptop bag, and a passport pouch.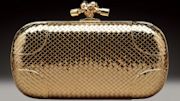 Bottega Veneta Gold Knot Minaudière - 12/04/13
This limited edition, mega-watt take on Bottega Veneta's iconic Knot minaudière promises to light up the holiday party circuit.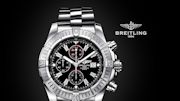 Breitling Announces Bespoke Timepiece Wedding Registry for Brides & Grooms - 11/17/14
Swiss watch manufacturer Breitling announces the launch of its exclusive Grooms' Gift Registry program at their flagship New York Boutique.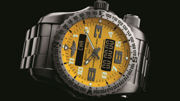 Breitling Launches Life Saving Emergency Watch Available in U.S. - 06/26/15
Breitling joined members of the media to celebrate the U.S. launch of the Emergency, a watch that literally saves lives. The watch is the first wrist-worn beacon with a dual Personal Locator Beacon (PLB) in the world.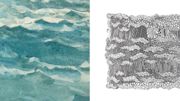 Buccellati Celebrates New York City Flagship with Jewelry Exhibition - 03/09/15
On Thursday, March 12th Milanese fine jewelry brand, Buccellati, will celebrate its New York City flagship space with an exhibition of one-of-a-kind jewelry creations inspired by masterpieces from Claude Monet, Pierre Bonnard, Winslow Homer, Mikhail Larionov and Odilon Redon, kindly provided by Wildenstein & Co., Inc.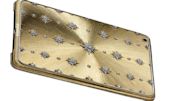 Buccellati Unveils World's Most Expensive iPhone Case - 04/13/14
The gold case topped with sunburst designs is priced at approximately $208,000.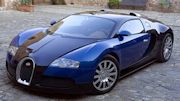 Bugatti opens its first lifestyle boutique in London - 11/20/14
The luxury automaker has opened its first lifestyle boutique on Brompton Road in London's exclusive Knightsbridge district.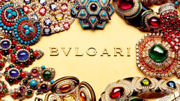 Bulgari Joins Forces with LVMH-Louis Vuitton Moët Hennessy - 03/07/11
The Bulgari Family, majority shareholder of the renowned Italian House established in 1884 by Sotirio Bulgari, has decided to join forces with the LVMH Group.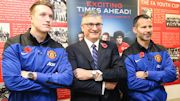 Bulova & Manchester United Introduce Co-Branded Timepiece - 03/27/14
Leading Timepiece Brand Introduces Specially-Crafted Swiss-Made Watch Collection Celebrating Global Partnership with Legendary Football Club
Burberry Launches Travel Line of Menswear - 10/06/13
THE British luxury brand has unveiled a new menswear offer – suits designed for men who travel. New suits feature lightweight construction and flexible fabric.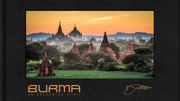 BURMA: An Enchanted Spirit - 06/07/16
Traveling by canoe, plane, boat, train, on foot and hitching a ride on the occasional dump truck, photographer David Heath crossed some of Myanmar's most remote terrain to capture the unique images found in the pages of his book, Burma: An Enchanted Spirit.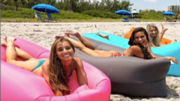 Bye bye Hammock, Hello New Summer Lounge Essential - 06/12/16
The Dumbo Lounge Sack is a portable, multi-use lounge chair that is being called the hammock of the future!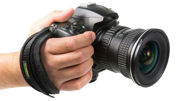 Camera Carrying Systems for the Adventurous Traveler - 04/22/17
Adventurers who love photography will love Cotton Carrier's professional grade carrying systems.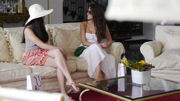 Canfora - Iconic Sandals Made in Capri Since 1946 - 04/02/16
Canfora sandals have been handmade in Capri since 1946 and made iconic by Jackie Kennedy, Grace Kelly, Maria Callas, Princess Margaret, and many more famous clients.
Canfora - The Original Sandal from Capri - 10/13/14
Canfora, a favorite of Jackie Kennedy's was founded in 1946 by Amedeo Canfora. Each pair of sandals is made entirely by hand in the company's workshop and store on the historic Via Camerelle in Capri.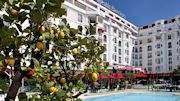 Cannes' Hotel Majestic Barriere Awarded Best Looking Guests by Jetsetter - 06/24/14
Hôtel Majestic Barrière, a luxury and historic property in Cannes, has been awarded 'Best Looking Guests' in Jetsetter's 2014 'Best of the Best' Hotel Awards, as selected by Jetsetter's editors.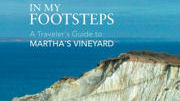 Cape Cod Islands are Calling: Discover Martha's Vineyard & Nantucket - 02/27/16
For centuries, Martha's Vineyard and Nantucket, the Massachusetts islands off the coast of Cape Cod, have attracted everyone from celebrities and presidents to everyday folks seeking a respite from the busier pace of the mainland.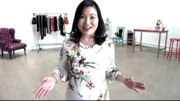 Capsule Wardrobe: Get The Most Out of Your Suitcase This Summer - 03/25/17
When it comes to travel, there's nothing more enjoyable than being able to soak in the sights unencumbered by hordes of luggage and clothes you will never wear.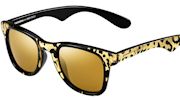 Carerra by Jimmy Choo Sunglasses - 12/04/13
Jimmy Choo and Carrera have taken luxury to a new level by using gold plated lenses for a truly decadent finish.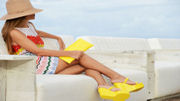 CARMEN SOL - Chic Luxury Resort Accessories Made in Italy - 07/15/17
We love these chic new accessories from CARMEN SOL for summer beach-going, yacht excursions and resort getaways!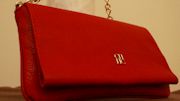 Casa Velas' Handbag Bar Features Designer Bags on Loan Complimentary for a Special Evening - 08/18/14
No room to pack a handbag for a special evening? Or forgot it? Never fear. The luxury all-inclusive Casa Velas Boutique Hotel and Ocean Club has the solution: a 'handbag bar'.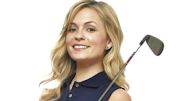 Catherine Wingate Apparel: Golf Collection from the Course to the Clubhouse - 05/14/14
Golf fashionistas looking to add statement pieces that will last to their wardrobe can now do so with Wingate's sophisticated collection.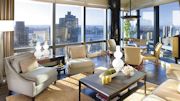 Celebrate Fashion Week with Mandarin Oriental, New York's Runway Ready Package - 02/05/15
With coveted tickets to the hotly-anticipated Altuzarra runway presentation, Mandarin Oriental, New York's Runway Ready package is sure to bring out the inner top model for two sartorially savvy guests.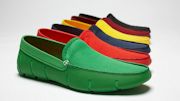 Celebrate Father's Day with SWIMS Loafers - 05/28/13
The SWIMS loafer, a classic shoe that's both fun and functional, is a fresh alternative to the ties and tools typically gifted for this special occasion.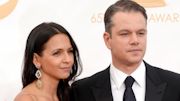 Celebrities Dazzle at the 65th Primetime Emmy® Awards Red Carpet - 09/22/13
Hollywood's most striking starlets shined on the red carpet donning haute couture gowns and sparkling diamonds and gemstones valued at more than $10 million at the 65th Primetime Emmy® Awards that took place at the NOKIA Theatre L.A. LIVE on Sunday, September 22, 2013.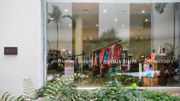 Celebrity Fashion Popup at Grand Velas Riviera Nayarit - 09/09/15
On September 22nd, renowned Mexican fashion designer Alejandro Carlín will debut his new beach collection at Mexico's AAA Five Diamond Grand Velas Riviera Nayarit.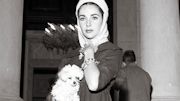 Celebrity Pets On the French Riviera in the 1950s and 60s - 07/31/14
Photojournalist Edward Quinn captures the shining stars of the day in a new book to be published by teneues in fall 2014, Celebrity Pets: On the French Riviera in the 50s and 60s.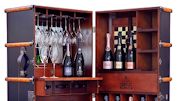 Charles Heidsieck Launch the Ultimate Travelers' Christmas Gift - 10/01/13
Make his Christmas this year with the ultimate gift for the discerning sophisticate – a highly covetable travel trunk, filled with a selection of rare vintage champagnes from award-winning Champagne House, Charles Heidsieck.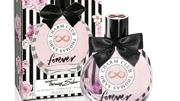 Charm Club Forever NEW Fragrance from Thomas Sabo - 04/24/16
German jeweler Thomas Sabo has created a new fragrance called Charm Club Forever, just in time for Mother's Day.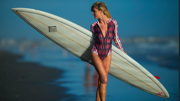 Check Out These Beach Vacation Essentials - 02/20/16
When heading on the next sun-filled vacation, hitting the beach this spring or going out for a breezy evening, pack a lightweight, sleek SlipIn outfit.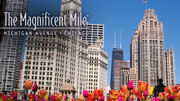 Chicago's Magnificent Mile Presents the Nation's First Shopping Festival - 08/17/11
Carson Kressley, celebrity stylist and TV star, launches two-weeks filled with exclusive retail and fashion events, culinary happenings and more.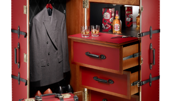 Chivas 'Made for Gentlemen' by Globe-Trotter - 09/10/15
Craftsmanship, generosity and a passion for travel are at the heart of the new collaboration between British luxury brands Chivas Regal and Globe-Trotter.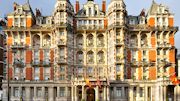 Chloé Debuts at Mandarin Oriental Hyde Park for London Fashion Week - 02/04/15
To celebrate London Fashion Week Mandarin Oriental Hyde Park, London is offering a luxurious accommodation package in partnership with French fashion house, Chloé, from Thursday 12th February 2015.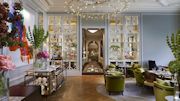 Chloé Debuts at Mandarin Oriental Hyde Park, London - 01/08/15
Capitalizing on its position in London's most fashionable district, Mandarin Oriental Hyde Park, London announces an exclusive partnership with French luxury fashion brand, Maison Chloé, as the Spring/Summer 2015 collections arrive in stores, commencing Thursday 12th February 2015.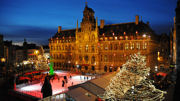 Christmas Markets in Flanders & Brussels Offer Yuletide Spirit - 08/12/11
With summer slowly coming to a close, Flanders is once more gearing up for yet another spectacular display of Christmas cheer.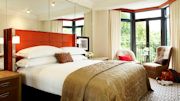 Christmas Shopping From Your 'London Home' at The Athenaeum Hotel & Apartments - 11/13/14
The most distinguished and characterful hotel in London's fashionable Mayfair, The Athenaeum Hotel and Apartmentshas some fantastic offers this festive season to help shopaholics and lovers of a London Christmas make the most of their time in the capital.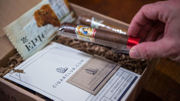 CigarClub.com - A Classic for the Man with Damn Good Taste - 11/29/17
Cigars have long been associated with celebrations, sporting events and enjoyed as a recreational hobby. In fact, 17.4 million U.S. adults enjoy cigars, but anyone willing to set aside their pride will admit the in-store selection process is an intimidating experience.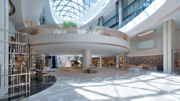 City of Dreams and DFS Introduce the Most Unique Luxury Retail Experience in Macau - 06/24/16
City of Dreams and DFS have created a luxurious, contemporary and inviting atmosphere within City of Dreams' expanded retail area, headlining the T Galleria by DFS brand.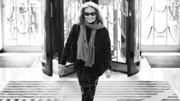 Claridge's Announces Diane Von Fustenberg Designed Rooms - 03/13/10
Diane von Furstenberg's signature style and flair will be the talk of London in June 2010 as the designer and Claridge's unveil her first interior design project with a series of rooms and suites.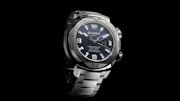 CLERC Hydroscaph: A New Breed of Swiss Luxury Diving Watches - 02/12/15
Founded in 1874 and based in Geneva, Switzerland, CLERC expresses the culmination of 140 years of watchmaking know-how with its new Hydroscaph collection.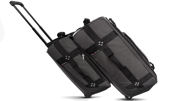 Club Glove Debuts New Luggage Feature - 01/16/17
Club Glove® - The leader in premium travel luggage, club covers, towels, and accessories adds another prominent feature to what is now the number one luggage on the PGA Tour: adjustable luggage connecting straps.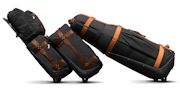 Club Glove USA Awarded Patent for Train Reaction Luggage System - 03/11/15
The leader in premium American-made travel luggage, golf bags, club covers and accessories – officially confirms the patent for its Train Reaction System that will forever change the way travelers transport their multiple luggage pieces.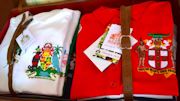 Coats of Arms, a Premier French-Caribbean Fashion Brand - 12/27/13
Coats of Arms, the premier French-Caribbean fashion and accessories brand, invites you to take an historical tour of the Caribbean with its elegant collection of heritage inspired Golf and Polo apparel for men and women.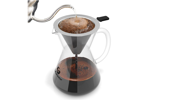 Coffee Gator - Delicious Coffee, Minimal Effort & Eco Friendly! - 05/07/17
If you're a real coffee connoisseur, then you'll love this innovative Pour Over Coffee Maker, creating a coffee with maximum flavour, every time.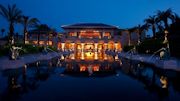 Conrad Sanya Haitang Bay Wins Hospitality Design Award - 05/09/12
Cannes do: Conrad Sanya Haitang Bay, on Hainan Island, China, evokes the individual spirit of the French Riviera's great icons.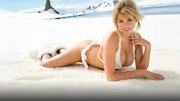 Coolest Cover Ever: Abercrombie & Kent and SI Swimsuit in Antarctica - 02/12/13
The icebergs of Antarctica looked like they were melting a little faster this past November as supermodel Kate Upton posed for the 2013 cover of Sports Illustrated Swimsuit and was the focus of the first fashion shoot ever to take place on the white continent.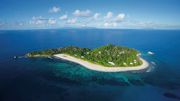 Cool Private Island Resorts: The World's 101 Best Islands - 03/20/14
Private islands have always inspired fantasies – no wonder they top the list of dream travel destinations.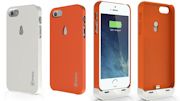 Cool Travel Gadget: Jackery Rechargeable Phone Batteries - 08/19/14
Not having any battery power left in your phone or tablet while away from home or traveling can be a major inconvenience. Jackery is the new external battery that allows you to fully charge your phone (android, iPhone, windows, blackberry…) and tablets on the go.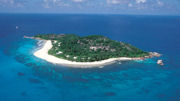 Cousine Island Seychelles Releases Book - 04/10/10
Cousine Island released the first edition of the book called 'TROPICAL ISLAND RECOVERY Cousine Island, Seychelles' by Wiley-Blackwell.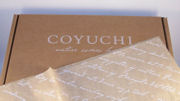 Coyuchi: Eco-Friendly Finds for Everyone on Your Holiday List - 11/30/15
Coyuchi, the first company to bring 100% organic cotton bedding to the U.S., offers comfy organic throw blankets for the home, his and her robes, an eco-friendly travel set for your jet-setting friends and family, and more gifts perfect for the holidays...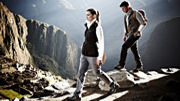 Craghoppers Outdoor Clothing For All Your Adventures - 04/08/16
Producing outdoor clothing for over 50 years, Craghoppers offers resilient outdoor clothing that's proven to protect you from the elements, whatever the weather.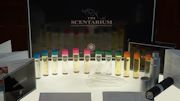 Create Your Own Custom Fragrance with The Scentarium - 09/05/14
Customization is all the rage in the world of fashion and beauty–ranging from handbags to jewelry, and Sue Phillips, CEO and inventor of Scenterprises, is proud to introduce the latest in perfumery tailored to YOUR needs.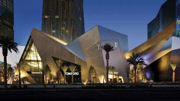 Crystals at CityCenter in Las Vegas Debuts New Luxury Brands - 08/19/10
Prada, GUCCI, Ermenegildo Zegna, Christian Dior, Yves Saint Laurent, Balenciaga, Stella McCartney, Donna Karan, Emilio Pucci, Harry Winston, Brunello Cucinelli and Social House join CityCenter's Outstanding Retail and Entertainment District.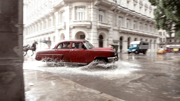 Cuba's Car Culture: Celebrating the Island's Automotive Love Affair - 06/22/16
The story of how Cuba came to be trapped in an automotive time warp is a fascinating one.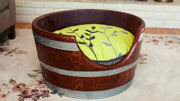 Custom Pet Beds Made From Wine Barrels - 06/18/15
P.L.A.Y. (Pet Lifestyle and You) has partnered with a fellow California company, Wine Barrel Concepts to create a series of customized beds that are specially outfitted from wine barrels.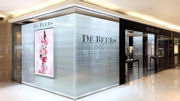 De Beers Diamond Jewelers Opens First Store in Mainland China - 06/01/11
De Beers Diamond Jewelers, the ultimate destination for diamond jewelry, opened its first China store on May 31st at Skin Kong Place Beijing.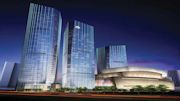 Designer Vivienne Tam Creates Signature Fan for Mandarin Oriental - 09/22/12
Vivienne Tam, the world celebrated fashion designer and one of Mandarin Oriental Hotel Group's celebrity "fans," has created a signature fan to convey the uniqueness and personality of the soon-to-open Mandarin Oriental, Guangzhou.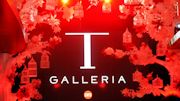 DFS Elevates the Luxury Shopping Experience in Waikiki - 09/12/13
DFS Group, the world's leading luxury travel retailer, majority owned by LVMH Moët Hennessy Louis Vuitton, has unveiled the new T Galleria by DFS with a gala celebration in Waikiki.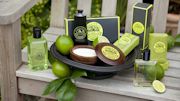 Discover Crabtree & Evelyn's 'Best of' Collection - 09/08/14
Get acquainted with the best sellers, award winners, picks of the crop and the undeniably must-have beauty products that should be added to your collection – if they are not already there.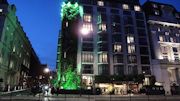 Discover The Best of British Luxury Shopping at The Athenaeum London - 12/18/13
To make London's legendary January sales even better for its guests, The Athenaeum is offering exclusive special access and discounts to some of Britain's best known brands, including Fortnum & Mason, The Burlington Arcade and Covent Garden.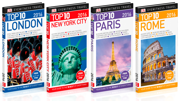 DK's Bestselling Pocket Travel Guides Just Got Better - 02/26/16
Since 2002, DK has shown travelers to the best of everything in more than 80 global destinations with the bestselling DK Eyewitness Travel Top 10 Guides.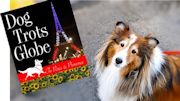 Dog Trots Globe To Paris and Provence - 09/15/12
Dog Trots Globe–To Paris & Provence gives Francophiles and dog lovers alike a reason to smile. In this light-hearted travelogue told from the dog's-eye view, author Sheron Long recounts French adventures with her 9-year-old Sheltie, Chula.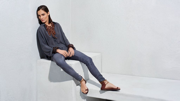 Donna Karan's Urban Zen Partners with New York Luxury Hotels - 07/17/15
Donna Karan's Urban Zen presents an exclusive experience, partnering with local luxury hotels in New York City including The Lowell, St. Regis, Gramercy Park Hotel, Crosby Street Hotel and Smyth Tribeca- A Thompson Hotel.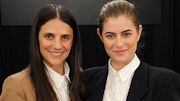 Dorchester Collection Fashion Prize Winner Launches Exclusive Line at The Beverly Hills Hotel - 01/23/14
Anndra Neen, recipient of the 2011 Dorchester Collection Fashion Prize, has introduced a new jewelry line available exclusively at The Beverly Hills Hotel starting this month.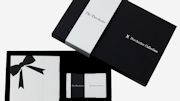 Dorchester Collection Introduces New eGift Cards - 10/17/13
With a choice of value ranging from £50 to £2,000 (approximately $80 to $3,180), Dorchester Collection eGift Cards provide access to some of the world's most sought-after, memorable experiences at iconic hotels in outstanding locations.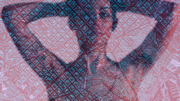 Down-To-Earth Fashion From NASA Satellite Images of World Capitals - 07/29/15
Many air passengers gain a new appreciation of the world when viewed from 30,000 feet in the sky. Cityzen by Azin designer Azin Valy uses NASA satellite imagery of cities from around the world printed on the finest fabrics and materials to create women's and men's apparel and accessories.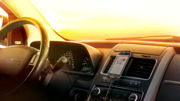 Drive Sleek - In-Vehicle Cell Booster for Cars, Vans, RVs & Boats - 11/04/17
Wilson Electronics' has launched the most powerful and versatile 4G in-vehicle cell phone signal booster — the weBoost Drive Sleek.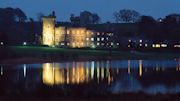 Dromoland Castle Launches Bespoke Gift Shop - 03/05/12
Dromoland Castle, one of Ireland's finest castle hotels, announced that it is rolling out a new concept in gift shopping.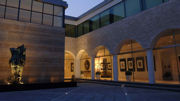 Dubai's Desert Palm Offers Personal Stylist Package - 01/12/11
Desert Palm by Per AQUUM has introduced a personal styling getaway with Marissa Woods and her team from Image Factor.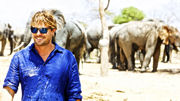 Dundas London: For the Love of Linen - 10/12/15
Dundas London offers a stunning range of linen shirts in 6 vibrant colors. Paolo Pirazzi walks with elephants in a Dundas Navy colored shirt.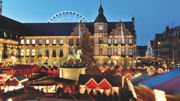 Dusseldorf's Christmas Market Opens November 19 - 09/25/15
Düsseldorf is an example of a European city where a young, modern heart beats behind a historic façade and the streets teem with international life.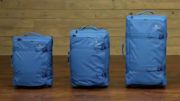 Eagle Creek Introduces New 'No Matter What™' Flatbed Duffels - 12/05/14
Mixing the need for lightweight, durable gear with the need for wheels, at a price under $200 and a little Eagle Creek magic, the result is the new, durable and endlessly useful No Matter What™ Flatbed Duffel.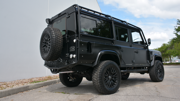 East Coast Defender Unleashes Beast - 04/26/16
American built from start to finish, East Coast Defender's bespoke Land Rover Defender builds combine precision craftsmanship, luxury, and one-of-a-kind details.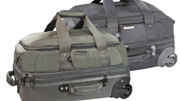 ecbc Falcon Wheeled Duffle carry-on with TSA-friendly FastPass® System - 10/08/15
We love this bag! The first wheeled duffle bag of its kind features the ecbc FastPass® System allowing you to unzip the Falcon's specialized electronics compartment, lay the wheeled duffle bag flat on the security conveyer and go through TSA without having to unpack your laptop, tablet and cables.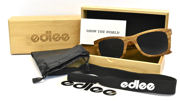 edlee Floating Bamboo and Wood Sunglasses Perfect for the Beach - 05/27/16
edlee Designs founder and creator Garrett Gustafson has traveled a long way in a short period of time, designing a new way for everyone to SHOW THE WORLD they live in by wearing a pair of lightweight, polarized, real Bamboo and Wooden sunglasses.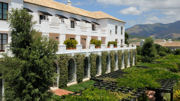 Eighty Four Rooms: A unique collection of the most stylish & individual boutique hotels - 09/04/16
The Eighty Four Rooms Collection invites you to enjoy 84 of the world's most beautiful and unique boutique hotels. Regardless of your budget, it should always be possible to travel with an eye for style and comfort.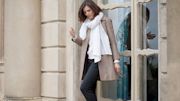 Elegant Travel Style from St. Regis & The Travelwrap Company - 11/25/14
St. Regis Hotels & Resorts in Asia has collaborated with The Travelwrap Company, purveyor of luxury knitted cashmere wraps, to create a range of limited edition designs to cosset travelers from home to hotel room.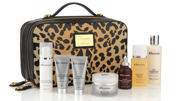 Elemis & Alice Temperley Launch Safari Travel Collection - 07/10/11
British designer Alice Temperley has designed an exclusive his 'n' hers Safari Traveler collection, filled with all the specially selected lotions and potions from Elemis Spa and skincare products for the perfect summer essentials kit.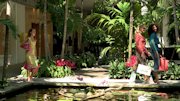 Enrique Iglesias to Perform Concert at Miami's Bal Harbour Shops - 10/12/12
Enrique Iglesias, Tom Brokaw, Tommy Lee Jones and Nacho Figueras team up for star-studded event at Bal Harbour Shops in South Florida.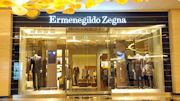 Ermenegildo Zegna Unveils New Flagship Store in Abu Dhabi - 09/26/12
Ermenegildo Zegna has unveiled its new Flagship store in 'Avenue at Etihad Towers'; Abu Dhabi's first standalone high-end luxury shopping destination.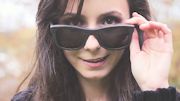 Escape to Italy in Woodzee's Milano Collection Sunglasses - 02/12/15
Woodzee's ode to Italy -- Milano is crafted to capture the sentiment of a culture known for fashion. Featuring a classic wayfarer shape and arched brow line, these sunglasses are refined and sleek.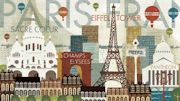 Everyone Loves Paris - 02/10/15
There are as many reasons to love Paris as there are people who love it. The new book Everyone Loves Paris includes tributes from over 50 illustrators from around the world.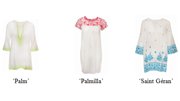 Exclusive Fashion Label Launched by One&Only Resorts - 07/22/15
One&Only Resorts is expanding its renowned fashion portfolio by launching its own fashion label.
Exclusive Jewelry Line Available at The Beverly Hills Hotel - 10/18/13
The 2011 Dorchester Collection Fashion Prize winner partners with the iconic LA property to create an exclusive line with a one-of-a kind bracelet, available for sale at the eve
of the holiday season.
Exclusive Shopping Package by Regent Berlin and KaDeWe - 06/23/15
Regent Berlin has teamed up with KaDeWe, Germany's dazzlingly luxurious department store, to offer guests a private shopping package that will turn their stay in the Capital into a glamorous and unforgettable experience.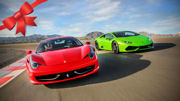 Exotics Racing Offers the Perfect Holiday Gift for the Auto Enthusiast - 10/21/15
Finally, the perfect gift for the auto enthusiast on your list. This holiday season, give your special someone the chance to drive the car of his or her dreams on a real racetrack.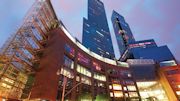 Experience New York Fashion Week at Mandarin Oriental, New York - 01/31/14
Mandarin Oriental, New York, an award-winning hotel known for its style and sophistication, celebrates New York Fashion Week with an array of runway-inspired offers from February 6 to 13, 2014.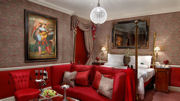 Experience the Best of Knightsbridge at The Egerton House Hotel - 03/25/13
Harrods, Harvey Nichols, Prada, and Jimmy Choo are just a few of the famous names only steps away from The Egerton House Hotel, a lovely five-star country house hotel in the heart of up-market Knightsbridge.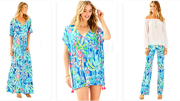 Explore Lilly Pulitzer's Jungle Hoppin' Print in Support of the Rainforest Alliance - 04/19/17
The resort wear fashion brand Lilly Pulitzer is a new supporter of Rainforest Alliance, just in time for summer. Lilly Pulitzer has launched a new collection of five styles in a "Prints with Purpose" hand-painted print called Jungle Hoppin' specifically designed for a Rainforest Alliance collaboration.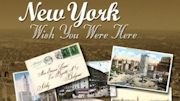 Explore New York City as you never have before in New York: Wish You Were Here - 09/24/14
Take a journey through Manhattan neighborhoods with this colorful collection of New York City photographs and postcards.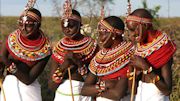 Extraordinary Journeys Africa Launches Trips for Fashion Designers - 05/07/12
Applications are now being accepted to participate on this 7-night trip Kenya, which is $5,000 per person, double and includes accommodations, most meals, workshops, and activities.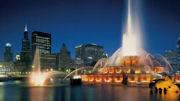 Fairmont Chicago Offers $10,000 Luxury Shopping Package - 07/28/11
The Fairmont Chicago, Millennium Park offers the "Luxury on the Mile Package" that includes a $10,000 shopping gift card.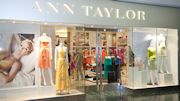 Fashionable Scottsdale Gets New Ann Taylor Concept Store - 06/28/12
Ann Taylor will open a new concept store at Kierland Commons in Scottsdale on Friday, August 17, 2012, following the brand's first concept store in Chandler, Arizona last summer.
Fashion Breaks in Italy - 03/27/17
Although Paris was once considered to be the undisputed world capital of fashion, it now has many other European rivals, including several Italian cities.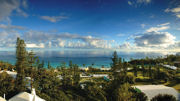 Fashion Festival at Elbow Beach Bermuda Resort, July 10 – 16 - 06/30/16
The Elbow Beach Bermuda Resort is encouraging the fashion forward to experience the Bermuda Fashion Festival, July 10 – 16, in style with a hotel package that offers luxurious accommodations, a VIP experience at the Festival, exclusive amenities from the Lili Bermuda Perfumery and more.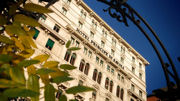 Fashion Week at Milan's Hotel Principe di Savoia - 09/08/16
Let your taste buds share this year's entertainment at Milan's Fashion Week by feasting and drinking at the iconic, Hotel Principe di Savoia located on Piazza della Repubblica 17.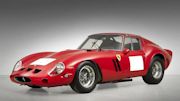 Ferrari 250 GTO Berlinetta, World's Most Expensive Car to be Auctioned - 08/13/14
This Ferrari 250 GTO Berlinetta owned by the scion of a wealthy Italian family for 49 years may race off as the world's most expensive car when it's auctioned for as much as $75 million.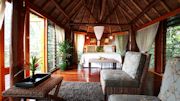 Fiji's Namale Resort & Spa Named One of Oprah's Favorite Things 2012 - 12/07/12
For the first time since 2010, "Oprah's Favorite Things" returned for a two-hour special event on OWN: Oprah Winfrey Network.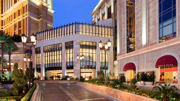 Find the World's Premier Luxury Brands at Las Vegas' The Shoppes at The Palazzo - 05/14/11
The Shoppes at The Palazzo remains one of Las Vegas' finest destination luxury retail centers.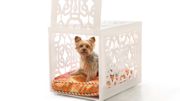 Fine Artist Creates Luxury Pet Crates & Gates - 04/01/14
Fine artist, Maricela Sanchez, uses her artwork to design chic and contemporary pet crates and gates that enhance any space with high-end, functional design and artisan workmanship.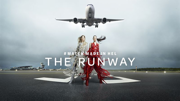 Finnair and Helsinki Airport Present The Ultimate Runway Fashion Show - 02/29/16
Finnair and Helsinki Airport announced today that Runway 2 of Helsinki Airport will transform into the ultimate fashion catwalk where seven top designers from China, Korea, Japan, the UK, Sweden, Denmark and Finland will present their collections.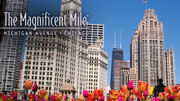 First Shopping Festival in U.S. Scheduled for Chicago's Magnificent Mile - 05/12/11
Carson Kressley, celebrity stylist and TV star to kick off two-week shopping festival August 26th.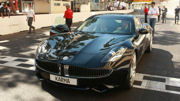 Fisker Karma Makes European Debut at Monaco Grand Prix - 05/31/11
Head of State, HSH Prince Albert of Monaco joined company co-founder Henrik Fisker to drive Karma around Monaco Grand Prix circuit.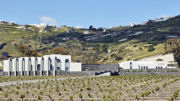 Five Interesting Facts about the Volcanic Wines of Santorini - 05/22/17
As one of the oldest-wine growing regions in the world and home to some of the most elegant wines, Greece produces wines from some of the oldest growing regions, such as Santorini.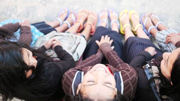 Fleeps - Colorful flip flops you design yourself - 06/30/16
It's just about that time again where swan floats rule, pool hangouts are the activity du jour, white parties are the must be seen at event and long days of fun begin to start trending again.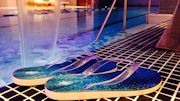 flopZ Introduces Massaging Flip Flops - 03/09/15
flopZ is a brand new luxury line of luminescent flip flops with a unique gel insole that treats your feet to a soothing massage sensation while you walk.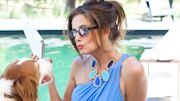 Flutter Eyewear: Gorgeous Reading Glasses for Stylish Women - 08/29/14
Flutter's sun readers make a perfect addition for what to pack on your next holiday trip! They're especially nice since they solve the awkwardness of six-eyes, that is, sunglasses atop reading glasses – a total buzz killer when you're decked out in your chic new swimwear.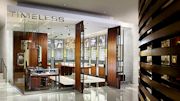 Fontainebleau Miami Beach Celebrates Opening Of New Retail Store, Timeless - 11/08/13
Fontainebleau Miami Beach officially welcomed watch and jewelry boutique, Timeless, to The Shops at Fontainebleau. The iconic hotel ushered in the opening with a celebration and vintage watch exhibit in the Fontainebleau lobby on Wednesday, Nov. 6.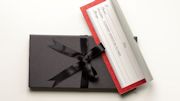 Foodie-Trips Gift Certificate the Perfect Holiday Gift for Food & Travel Lovers - 09/08/14
If your loved one, family member or friend is a food and travel lover, then Foodie-Trips has created the perfect gift for them this holiday season.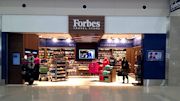 Forbes Opens First-Ever Newsstands in Airports - 03/31/14
Atlanta-based Paradies, consistently recognized and awarded "Best Airport Retailer" by Airport Revenue News (ARN), has signed an exclusive license agreement to operate the first-ever Forbes newsstands in airports in North America.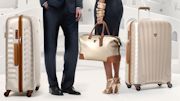 For the Traveler Who Has Everything: Deluxe Italian Luggage, from Roncato - 08/22/14
Who doesn't crave all things Italian? One of the most admired Italian luggage brands, Roncato, has finally come to the U.S. And two of its most unique collections make welcome holiday gifts for even jaded luggage connoisseurs.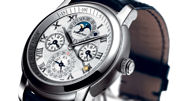 Four Seasons Hotels and Resorts Partners with Audemars Piguet - 05/20/11
Guests at hotels in Buenos Aires, Beverly Hills, Chicago, Houston, Las Vegas, Miami, Mexico City, and New York City will be greeted by iconic Audemars Piguet Royal Oak clocks located strategically throughout the properties.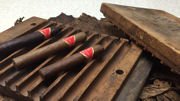 Four Seasons Resort Nevis offers its own branded premium Cuban-style cigars - 01/21/16
Nestled along the golden sands of Pinney's Beach and the turquoise waters of the Caribbean Sea, sits the elegant Four Seasons Resort Nevis.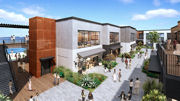 FRED SEGAL Opens Newest Location in Yokohama, Japan - 03/14/16
Celebrated Los Angeles retail brand Fred Segal® has opened its second Japanese location, in MARINE & WALK YOKOHAMA, located in Kanagawa prefecture.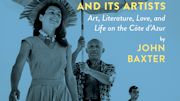 French Riviera and Its Artists: Art, Literature, Love, and Life on the Côte d'Azur - 05/24/15
Get swept up in the glitz and glamour of the French Riviera as author and filmmaker John Baxter takes readers on a whirlwind tour through the star-studded cultural history of the Côte d'Azur that's sure to delight travelers, Francophiles, and culture lovers alike.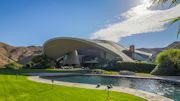 From Paris to Palm Springs: Louis Vuitton Unveils Cruise Collection - 04/28/15
Louis Vuitton announced Monday that the company is leaving Paris for Palm Springs to present its second Cruise collection at the iconic Bob and Dolores Hope estate on May 6th.
Gearing Up For Seabourn's Ultimate Antarctica Voyage - 07/23/13
Seabourn has launched "Seabourn's Adventure Outfitter," a convenient online site providing suggested lists of equipment and clothing for guests preparing to join the company's "Ultimate Antarctica & Patagonia" voyages later this year on the Seabourn Quest.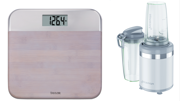 Gear Up for a Healthy 2017 with Products from Taylor and Juiceman - 11/01/16
A new year brings new resolutions, and 2017 should be your best year yet! Rather than resolve to make hard-to-reach goals, start with simple swaps like introducing juicing to your daily routine and regularly tracking your weight!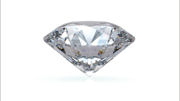 Gem: The Definitive Visual Guide - 10/19/16
A dazzling visual guide to precious and semiprecious stones, organic gems, and precious metals, Gem showcases beautiful, specially commissioned images as well as science, natural history, mythology, and true stories of adventure and discovery.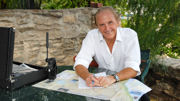 Geoffrey Kent, Founder of Abercrombie & Kent Recounts Life of Adventure in New Memoir - 07/20/15
Safari, A Memoir of a Worldwide Travel Pioneer: In this breathtaking travel memoir and adventure guide, the legendary founder of the world's premier luxury travel company, Abercrombie & Kent, takes readers on a whirlwind tour around the globe, sharing his best-kept secrets and the story of his success and his life.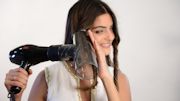 Get Beach Waves & Curls Without Heat Damage with Twister - 05/17/15
Twister is the innovative, easy to use, DIY hair curler that is truly damage-free. Twister allows you to style and dry your hair simultaneously to avoid excessive heat damage caused by traditional styling techniques such as curling irons or hot rollers.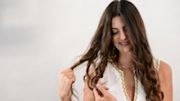 Get Beach Waves & Curls with Twister - 09/22/14
Twister attaches to any blow dryer and provides soft, natural looking waves and curls in five simple steps. Get celeb inspired, Hollywood tousled tresses with Twister.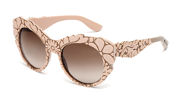 Get Ready for Summer with Dolce & Gabbana's Extravagant Sunglasses - 03/16/16
Fed up with the doom and gloom of the winter already? You're not alone. One way to shake the winter blues, though, is to plan ahead now for those heady days of summer. Start dreaming about a magical getaway – and piecing together the perfect look for sunnier and happier times in summer 2016.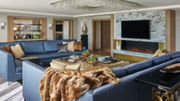 Get Red Carpet Ready at Viceroy L'Ermitage Beverly Hills - 01/04/17
The nominations are in! With the major events of Red Carpet season quickly approaching, Viceroy L'Ermitage Beverly Hills is introducing their "GET GLAM" package to make the preparation process just a little bit more enjoyable.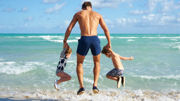 Get Your Feet Wet with Sea Star Beachwear - 04/27/17
Sea Star Beachwear has created the ultimate summer and resort shoe for men, women and children that can take you from the street to the beach.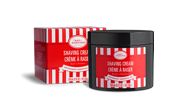 Gift Ideas for the Whole Family from The Art of Shaving, Vilebrequin, and Clarins - 10/29/16
These special gift options range from new fragrances and seasonal peppermint shaving offerings from The Art of Shaving, to holiday printed and themed offerings from Vilebrequin and Clarins.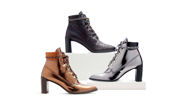 Gigi Hadid Collaborates with Stuart Weitzman to Create the Gigi Boot - 10/25/16
Gigi gives us the boot! This fall, Stuart Weitzman has collaborated with Gigi Hadid, the face of the Fall 2016 ad campaign, on an exclusive design for the brand -- the Gigi Boot.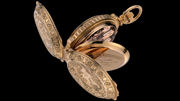 Girard-Perregaux Presents Exclusive Masterpieces in New York - 11/10/11
On the 17th of November 2011, Girard-Perregaux showcases for the first time its most iconic and classic set of timepieces in the Madison Boutique in New York City.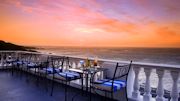 Give the Gift of Luxury with the Award-Winning Red Carnation Hotel Collection - 03/27/13
The Red Carnation Hotel Collection offer pure luxury in the world's most spectacular and inspiring settings from South Africa and the USA to Europe.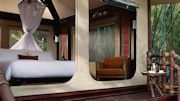 Glamping Top Tips From Celeb Events Guru - 07/05/13
Sir Elton John, Adele and Leona Lewis among his clientele, Creative Celebrity Event Planner Steven Duggan is a fountain of knowledge when it comes to all things entertainment.
Glam Up for Award Season at Montage Beverly Hills - 12/10/14
This morning, nominations for the 2015 Screen Actors Guild Awards were announced, so with award season finally upon us, Spa Montage at the Montage Beverly Hills is getting glammed up with the ultimate "Red Carpet Ready" package.
Golf Gear for the Luxury Traveler - 01/28/14
Our readers seek only the finest luxury accommodations, amenities and experiences and we've learned over the years that frequently includes golf.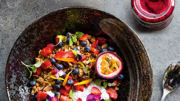 Good to Glow: Feel-Good Food from the World's Healthiest Cafes, Hotels, Spas - 05/25/16
Delicious, nourishing recipes from the world's healthiest cafes, hotels, spas, experts and celebrities.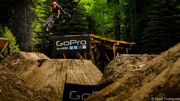 GoPro Renews Resort Partnership with Vail Resorts - 06/04/15
GoPro, Inc., enabler of some of today's most immersive and engaging content, and Vail Resorts, the leading mountain resort operator in the United States, today announced the renewal of a three year partnership that establishes GoPro as the official camera of Vail Resorts.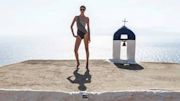 Grace Mykonos Offers Boutique Greek Fashion Label - 06/11/14
This summer, the boutique at Grace Mykonos will exclusively host contemporary Greek fashion label Zeus + Δione, making the luxury hotel the ultimate stylish stop-off for guests and visitors to the vibrant Greek island.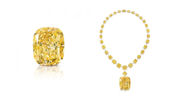 Graff Unveils 132.55 Carat Yellow Diamond - 07/01/15
Graff has unveiled their latest jewel - a 132.55 carat intense yellow diamond.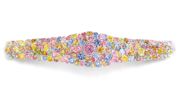 Graff Unveils $55 Million Hallucination Timepiece at BaselWorld 2014 - 03/27/14
'Hallucination', which is estimated to be the most valuable watch ever created, features a kaleidoscope of over 110 carats of extremely rare colored diamonds.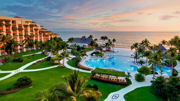 Grand Velas Expands Commitment to Mexican Art and Fashion with New Craft and Jewelry Offerings - 03/01/16
Expanding the commitment to showcasing Mexican art and fashion, the "Beyond All Inclusive, Beyond All Compare" Grand Velas Riviera Nayarit now offers Oaxacan wood sculptures by Hoja Verde and fine Mexican jewelry with precious and semiprecious stones by Lyne Jewels at its boutique.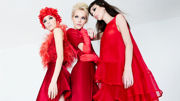 Grand Velas Riviera Nayarit Showcases Art & Fashion of Mexico - 05/03/16
On June 10th, renowned Mexican fashion designer Benito Santos will introduce his 2017 Cruise Collection at the AAA Five Diamond Grand Velas Riviera Nayarit.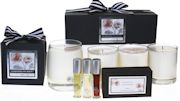 Gwendolyn-Mary: An eco-friendly candle to burn - 02/16/15
With Gwendolyn-Mary candles you don't have to sacrifice quality or luxury to be green.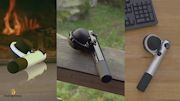 HANDPRESSO, Your Espresso Outdoors - 04/03/14
Spring is in the air and the first glimpse of warm sunshine may make you want to get outdoors and have a picnic. Whether for far away destinations or the forest close by, sea excursions or hiking in the mountains, Handpresso travels with you!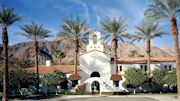 Harper's BAZAAR and Waldorf Astoria Hotels & Resorts Merge Fashion + Travel - 04/20/15
Since the dawn of glamorous on-location fashion shoots, travel and fashion have never been so closely intertwined. Now in this age of global fashionistas and the influence of social media, everyone is watching where you go, and what you're wearing.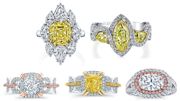 Harry Kotlar, Exquisite Handcrafted Diamond Jewels - 04/30/14
Harry Kotlar, established in 1948, specializes in stunning, larger diamonds of exquisite proportion, color and clarity.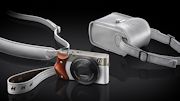 Hasselblad Launches 3 New 'Stellar Special Edition' Compact Cameras - 11/01/13
Hasselblad has followed up the summer launch of Stellar, its second camera aimed at the amateur and enthusiast market, with the unveiling of three new 'Stellar Special Edition' compact cameras.
Hasselblad Makes Camera for Just 200 Aficionados - 01/10/14
Hasselblad has announced the launch of a brand new camera - but only 200 people in the world will ever get to own one.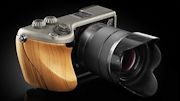 Hasselblad's Lunar Camera Goes Global - 05/07/13
For over half a century Hasselblad has been making cameras for the world's top professional photographers. Now this June will see the company spread its wings and launch the Lunar - a state-of-the-art, Italian-designed, ultimate luxury consumer camera.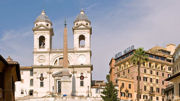 Hassler Roma Provides Complimentary Chauffeured Electric Car for Guests' Shopping Excursions - 04/14/16
The iconic Hassler Roma has become one of the first hotels in Italy to offer an electric car to shuttle its guests to and from shopping excursions.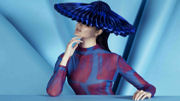 Hats of European Royalty and Hollywood Celebrities - 03/15/16
The Season Hats, designed by Paul Stafford, are as popular with European aristocrats as with Hollywood celebs and high fashion catwalk collections.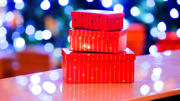 Haute Couture Holiday Dresses Arrive in Grand Fashion to The Ritz-Carlton, Bal Harbour - 12/17/16
The fine art of couture arrives in grand fashion this season, decking the halls and main lobby of The Ritz-Carlton, Bal Harbour, Miami with fashion-inspired couture Christmas gowns by Miami floral designer Ines Naftali. The haute couture holiday gowns will be on display at the resort through Sunday, January 1, 2017.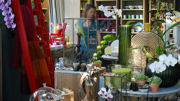 Haut Marais: Exploring Paris' Hottest New Shopping Neighborhood - 05/25/11
The Haut Marais is buzzing. Roughly the area between the Musée National Picasso and the Place de la République, it's a perfect place to explore for its galleries, cute one-off boutiques and plenty of funky cafés and restaurants for refueling.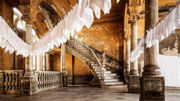 Havana by Bernhard Hartmann - 09/11/16
Havana. Just saying the name evokes images of bright Caribbean colors, American cars with fins from the 50s, and once-glorious buildings fallen into ruin.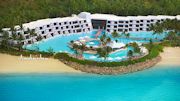 Hayman Island Australia Hosts Sports Illustrated Swimsuit Photo Shoot - 02/11/13
Hayman Island, a private island resort in Australia's Whitsunday Islands, is a backdrop of the 2013 Sports Illustrated Swimsuit issue that hit the newsstands on Tuesday, Feb. 12.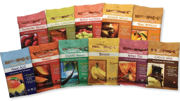 Healthy Travel Treats from Matt's Munchies - 06/06/16
Whether you're exploring a tropical island or touring a new city this summer, there's a little-known travel essential you shouldn't leave home without – healthy snacks!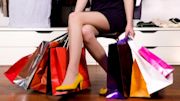 Heathrow Airport: Redefining Shopping While Traveling - 04/10/13
Where can you find Mulberry, Cartier, Chanel, Dior, Dolce & Gabbana, Gucci, Salvatore Ferragamo, Valentino, Hermès, LK Bennett, Longchamp and Jimmy Choo under one roof?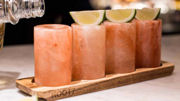 Himalayan Salt Shot Glasses - A Unique Gift or Party Idea - 05/29/17
Give your tequila a natural Himalayan Salt taste, or take the edge off any spirit with these beautifully hand carved shot glasses, showcasing 100% pink rock salt mined from the Himalayas.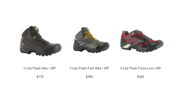 HI-TEC SPORTS' Spring 2016 Men's Footwear Collection Now Available - 03/15/16
HI-TEC SPORTS enjoys worldwide recognition as being one of the world leaders in sports and outdoor footwear with distribution in approximately 85 countries.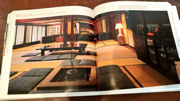 Holiday Gift Ideas for Japan Lovers - 11/18/17
Richly illustrated and exhaustively researched, Japanese Inns & Hot Springs is the definitive guide to Japanese spas and hot springs known as ryokans.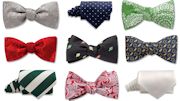 Holiday Gifts from Beau Ties Ltd. of Vermont - 11/20/14
Beau Ties Ltd. of Vermont is the premier source of silk bow ties, neck ties, menswear, accessories for men and more.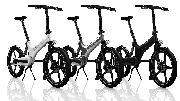 Holiday Gift: The VanDutch Electric Gocycle G2 - 12/09/14
Begin the New Year with the award-winning electric Gocycle G2–VanDutch's newest addition to its deluxe lifestyle collection and designed by former McLaren industrial designer Richard Thorpe.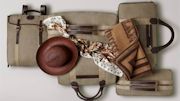 Holland & Holland Introduces New Luggage Collection - 03/11/15
This brand new collection of bags features a ruck sack, two bolster bags and two of Holland & Holland's classic fold down bags. The bags are made in England by highly skilled craftsman with each bag design being exclusive to Holland & Holland.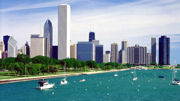 Hollywood Glamour Revealed at the First Annual Chicago Antique Jewelry & Watch Show - 02/16/12
Debuting on April 20-22, 2012 at the Sheraton Chicago Hotel & Towers this inaugural event will include iconic pieces from celebs such as Elvis Presley's 1950's wrist watch to Marilyn Monroe's white crystal earrings.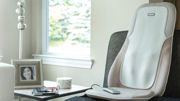 HoMedics for the Holidays - 09/19/15
As an innovative leader in self-care, wellness and personal health, HoMedics provides products that promote overall well being. The extensive line of personal wellness products allows you to relax your body, renew your spirit and simplify your life.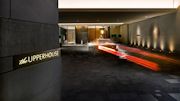 Hong Kong's Upper House Offers Men's Shopping Experience - 09/05/13
The Upper House has joined forces with NET-A-PORTER.COM and MRPORTER.COM to provide the ultimate service and shopping experience to hotel guests.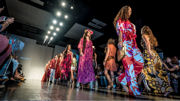 HONOLULU Fashion Week Announces Designer Lineup - 11/01/16
HONOLULU Fashion Week presented by Hawaiian Airlines has announced the strong lineup of designers that will present in 11 runway shows during the three-day event spanning Nov. 10, 11 and 12 at the Hawai'i Convention Center.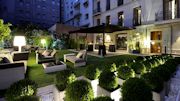 Hotel Único Madrid, The perfect spot for an exclusive getaway - 04/09/15
Hotel Único Madrid, nestled in the heart of the Salamanca District, is the perfect spot for a different, unique getaway to Madrid. This 44-room boutique hotel is housed in a historic mansion built in the 19th century.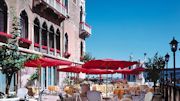 Hotel Bauer Venice to Honor Fashion World's Diana Vreeland - 02/29/12
International connoisseurs, fashion experts and press will all be meeting in Venice on March 9th, 2012 for the inauguration of the "Diana Vreeland after Diana Vreeland" exhibit, followed by an exclusive cocktail at the Hotel Bauer, hosted by Venice's premier hotelier Francesca Bortolotto Possati.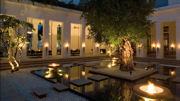 Hotel de la Paix, Siem Reap Presents Haute Couture Fashion Designs - 02/10/12
Hôtel de la Paix, a five-star boutique hotel dedicated to the support of Khmer artists and the revival of art in Siem Reap, Cambodia, will host the opening of 'EMOTIONAL', a special presentation featuring the latest haute texture collection by Cambodia-based designer Eric Raisina on Friday, February 10, 2012.
Hotel de Russie Introduces AVenue of Style - 07/11/17
Rocco Forte Hotels has launched AVenue of Style, a VIP experience to take Hotel de Russie's guests inside the heart of fashion creativity, with behind the scenes access to some of the best boutiques in the city.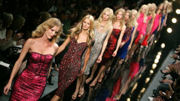 Hotels to See and Be Seen During Fashion Weeks - 09/05/10
As fashion week kicks off in New York and continues through Paris, we have all the spots where you'll want to be seen outside the tents and a few tips on staying fresh throughout the fall's big events.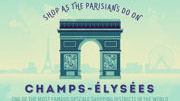 How to Make the Most of Your Champs-Elysees Shopping Experience - 03/07/16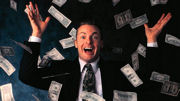 How to Turn 100K Into 1 Billion - 12/01/11
Billionaire Tycoon game shares ideas, skills and strategies used by some of the richest and most successful businessmen in the World.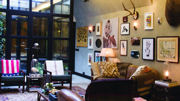 How We Live: Designers' and Artists' Homes Around the World - 09/30/15
How We Live is an intimate photographic journal of designers' and artists' homes from around the world, including Mumbai, Beirut, Marrakech, Reykjavik, Mexico City, and Amsterdam, amongst others.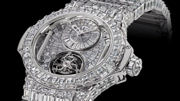 Hublot Introduces 2 Million Euro Diamond Watch - 06/21/11
More than 140 carats, 637 baguette diamonds, 1 rose cut diamond on the crown, A Vendôme Tourbillon movement to appeal to more expert eyes.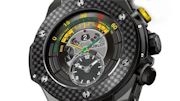 Hublot Launches World Cup Inspired Big Bang Timepiece - 03/27/14
Swiss watchmaker Hublot has created a new addition to its ultra-popular Big Bang range of timepieces called the Unico Bi-Retrograde Chrono.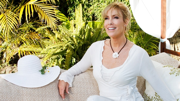 Hug of Nature: Eco Friendly Lounge Wear Made in the USA - 06/21/15
Hug of Nature is a new brand of earth-friendly loungewear made 100% in Los Angeles, California. This heavenly soft first collection includes graceful pajamas, delicate lingerie, and lovely beach wear designed with French flair.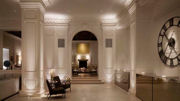 Ian Schrager's PUBLIC Chicago Partners with J.Crew Style - 09/20/12
On the heels of New York's Fashion Week, Ian Schrager's PUBLIC Chicago welcomes guests to The Windy City with sophisticated style - both in the hotel and with the clothes on their back!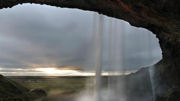 Iceland by Fokion Zissiadis - 04/04/16
Travel and photography have always been intertwined in Fokion Zissiadis's approach to life. This impressive book is his quest to capture the natural beauty and spirit of Iceland.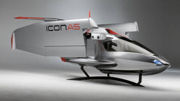 ICON Aircraft Wins Prestigious Design Award - 03/07/11
ICON Aircraft was awarded the prestigious red dot Product Design award 2010 for its ICON Aircraft A5 Amphibious Sport Plane.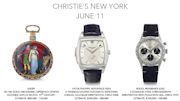 Important Watches Offered at Christie's New York - 05/28/14
Christie's New York auction of Important Watches on June 11 will offer over 360 rare timepieces valued in excess of $9 million.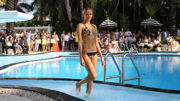 Inaugural Vieques Swimsuit Fashion Week at W Retreat & Spa – Vieques Island - 06/05/16
From NYC to Paris and Milan, national and international travel is synonymous with luxury fashion but there are other alluring destinations that have an abundance of emerging designers and fashion enthusiasts.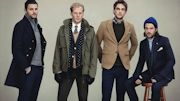 Inauguration Washington DC: Where to Eat, Play & Shop - 12/04/12
This January ditch the museums and tourist traps. Drink, play and get pampered during the Inauguration festivities at some of DC's most popular restaurants, lounges, and beauty salons.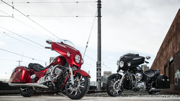 Indian Motorcycle Announces 2017 Chieftain Limited & Elite - 04/09/17
The new standard in bagger design and style is here. That's what Indian Motorcycle accomplished with the new custom-inspired Chieftain Limited and Chieftain Elite.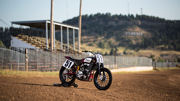 Indian Motorcycle Offers Chance to Own and Experience Luxury Bike - 07/11/17
Indian Motorcycle has created a bike, the Scout FTR750, that has dominated the sport of flat track racing this year and established its place in history as one of the best racing bikes ever made.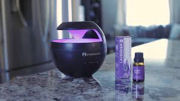 Infuse Your Love Life this Valentine's Day with a Zen Bluetooth Diffuser - 02/05/17
This stylish Bluetooth diffuser is a beautiful addition to any home or table top. It's one-of-a-kind contemporary look will become one of your favorite products.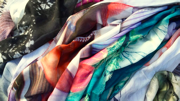 ink & tailor: One-of-a-kind Luxury Accessories - 12/18/15
ink & tailor is a luxury accessories company that cleverly blends art and apparel; transforming a static image, a captured moment, into fluid works of art meant to be draped, wrapped and worn.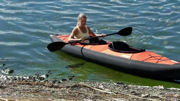 Innova Swing 2 kayak: A boat in a bag - 10/07/16
Normally if you wanted to gift someone a boat for the holidays, you'd have to have extremely deep pockets and they would have to have a place to store that vessel -- either in the garage, at a dock, in a storage facility, or at the very least along the side of the house.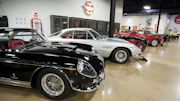 Inside One of the World's Most Prized Car Collections - 02/16/15
RM Auctions, the industry leader for private collection sales, is delighted to present the Paul and Chris Andrews Collection in Fort Worth, Texas, April 30 – May 2.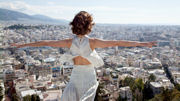 Insider Guide to Athens - 01/18/16
We interview Greek jewelry designer, Yannis Sergakis, for his insider tips on visiting Athens.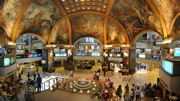 Insider's Shopping Guide to Buenos Aires - 04/12/17
The stylish city of Buenos Aires is one of South America's fashion capitals. It boasts everything from history and traditional culture to innovative artists and cutting-edge designers.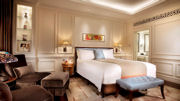 InterContinental Singapore Unveils Signature Peranakan Living Experience - 01/07/12
The Peranakan community (also known as the Straits Chinese) is a thriving force that has left an indelible mark on Singapore's dynamic culture.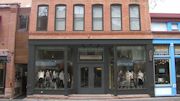 INTERMIX to Open Store in Aspen this November - 10/20/14
On November 15th, fashion's leading multi-brand retailer, INTERMIX, opens its newest boutique in Aspen, Colorado.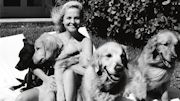 Interview with Cornelia Guest About Her New Cookbook and Vegan Product Line - 06/11/12
Cornelia Guest, author of Cornelia Guest's Simple Pleasures: Healthy Seasonal Cooking and Easy Entertaining, is an activist, philanthropist, and businesswoman.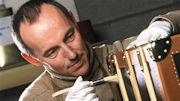 Interview with Franck Tressens, Founder and Head Designer of EPHTEE Luxury Trunk Makers - 01/27/15
EPHTEE is one of the best French crafts workshops making very high quality trunks. Located in Bordeaux their work is entirely handmade in the finest French arts tradition.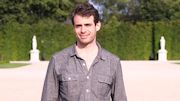 Interview with Gemologist Michael Abraham About His World Travels - 09/13/13
We spoke with Michael Abraham – A modern day Indian Jones, who travels the world in search of exquisite gemstones for his New York City clients.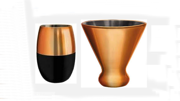 In Time for Summer & Father's Day Gift, NEW Copper Cups Chill Favorite Wine or Cold Beverage - 05/18/16
Cork Pops recently released a new line of copper products that would make an on-trend component of either feature - the Copper Martini Glasses and Copper Beverage Cups.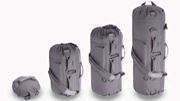 Introducing The Adjustable Bag - The world's most versatile multi-size bag - 11/04/17
The Adjustable Bag™ is the only multi-size duffle that can be your day, weekend, and travel bag - all in one.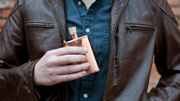 Jacob Bromwell - World Famous Flasks - 05/22/17
The pride and honor of owning a quality Jacob Bromwell® flask cannot fully be explained until you experience the difference firsthand. These world-famous flasks are elegant, timeless, and functional works of art.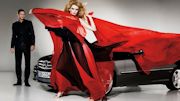 James Caan's Agency Designs Mercedes-Benz Club 60th Anniversary Campaign - 06/28/12
The Mercedes-Benz Club is celebrating its 60th Anniversary with a high-profile event on July 13th at Mercedes-Benz World in the UK.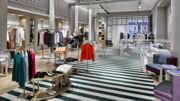 Japan's TOMORROWLAND Opens First U.S. Boutique in New York - 09/22/15
Japanese-based fashion powerhouse TOMORROWLAND is delighted to announce the opening of its highly-anticipated first U.S. boutique.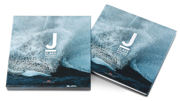 J Class by Franco Pace, A Stunning Yacht Tribute in New Coffee-table Book - 07/21/17
Nostalgia, fascination and a passion for sailing; the yachts featured in this book were built in the 1930s and have not lost their magic.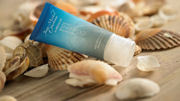 Jean-Michel Cousteau Launches Ocean-themed Bath & Body Collection - 08/31/11
Famed ocean explorer, environmentalist and filmmaker Jean-Michel Cousteau is partnering with Concept Amenities and Maricoid to introduce a carefully crafted environmental collection of bath and body care products for planet-savvy hotel guests across the world.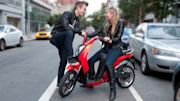 Jetson Electric Bike: Travel in Eco-friendly Style - 07/27/14
The best electric bike on the streets, Jetson e-bike is the #1 consumer brand choice for electric motor bicycles.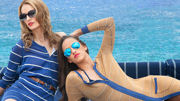 Jia Collection: Luxury Reversible Clothing Line Perfect for Traveling - 11/07/16
There are many benefits to reversible clothing… especially while traveling. Designer Jia Li was quick to recognize the many benefits high quality reversible items could offer travelers and decided to make her vision a reality.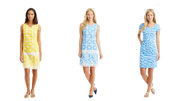 J.McLaughlin Spring/Summer: Great Ideas for Mother's and Father's Day - 04/08/16
J.McLaughlin sells classic women's and men's clothing and accessories with an uncompromising commitment to quality.
johnnie-O Brings West Coast Prep to Life - 11/11/16
Over the past decade John O'Donnell, brother of actor Chris O'Donnell, has built his namesake johnnie-O clothing line, uniquely blending styles of Southern California surfer with East Coast popped-collar prep.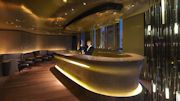 Join the Fashion Set at Mandarin Oriental, Paris - 07/14/14
Mandarin Oriental, Paris has announced its participation in this year's prestigious Vogue's Fashion Night Out taking place in Paris on 16 September 2014.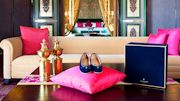 Josefinas Portugal Creates The World's Most Expensive Ballet Flat - 02/08/15
Josefinas Blue Persian Salt – inspired by the rareness and beauty of this mineral – are the highlight of Josefinas' most recent collection, inspired by the luxurious journeys of the
tales of the 1001 Nights.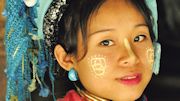 Journey to Thailand with New Coffee Table Book - 08/21/13
Thailand is a country full of mystery and incredible wonder, with brilliant explosions of color and sights around every turn.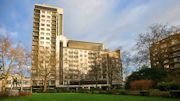 Jumeirah Carlton Tower Combines Stylish Suites and Shopping - 10/22/13
The luxurious Jumeirah Carlton Tower, Knightsbridge has created the Suite Style package for the sartorial set to make the most of their stay in the world's shopping capital.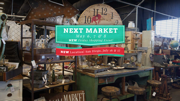 Junk in the Trunk Vintage Market Adds Dates, Expands to California - 02/29/16
After welcoming a record 35,000 people to Junk in the Trunk Vintage Market in 2015, the Scottsdale-based business is announcing expansion plans for 2016.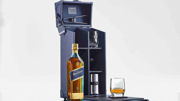 Just in Time for the Holidays: TUMI Johnnie Walker Tasting Case - 10/12/15
Inspired by the rare casks selected to create Johnnie Walker Blue Label, this limited edition offering from two world-class brands leaves no detail behind.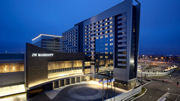 JW Marriott Minneapolis Mall of America Offers Exclusive Shopping Package - 08/01/17
Continuing to provide guests with luxurious and enriching experiences, JW Marriott Minneapolis Mall of America, has announced their new 'Nordstrom Exclusive Shopping Package.'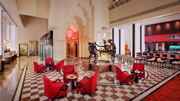 JW Marriott San Francisco & Bloomingdale's Offer Fashionista Insider Shopping Package - 02/29/16
The JW Marriott San Francisco Union Square and Bloomingdale's have introduced the "Fashionista Insider Shopping Package," which makes everyday in San Francisco an adventure in style.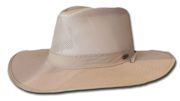 Keep the Pests Away with Stetson No Fly Zone Hats - 12/30/14
Stetson No Fly Zone Hats by Dorfman-Pacific combine function and fashion. These unique and innovative hats protect against all kind of pests including mosquitoes, ticks, ants, and flies - making this the ideal accessory for the outdoors.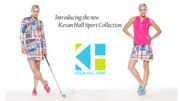 Kevan Hall Sport Brings Fashion to the Fairways - 09/06/15
Kevan may be the first couture fashion designer to make his mark on the golf links with Kevan Hall Sport.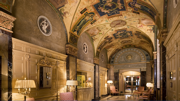 Kick-Off Holiday Shopping with the Sherry-Netherland Hotel - 10/06/16
Few cities deck themselves out for the holidays like New York, making it the perfect place to capture the spirit of the season and shop for the perfect gift.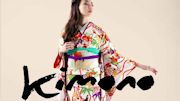 Kimono Now: How Japan's traditional garment is making a comeback - 05/21/15
From the refined homes of Tokyo to the nightclubs of Kyoto; from gangster chic to Harajuku street style; from ateliers and catwalks to city sidewalks and religious festivals--this book shows how the kimono has continued to be one of Japan's most exciting wardrobe elements.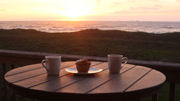 King's Row Coffee: High-end Coffee Blends Custom Tailored for Different Environments - 12/03/15
King's Row Coffee (KRC) blends the finest coffee beans from around the world to create a unique, multi-layered drinking experience hand-crafted by world-class Chef Craig Shelton. These luxury blends are uniquely tailored for specific drinking environments resulting in superior aroma and taste in every setting whether you're by the sea, in the mountains or outdoors in the countryside.
King's Row Coffee Offers World's First Destination Coffees - 10/09/15
King's Row Coffee (KRC), the world's first destination coffee company, has launched its luxury blends, perfected over the past quarter century by a world-renowned chef, direct to consumer for the very first time.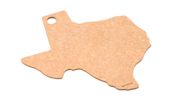 Kitchenware Company, Epicurean, Offers Unique State-shaped Cutting Boards - 09/30/14
These novelty boards pull double duty, because they can be used for both chopping and serving.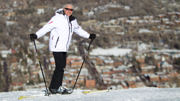 Klaus Obermeyer's Secrets to a Long, Vibrant Life - 12/02/11
Ski industry pioneer Klaus Obermeyer turns 92 today. Klaus founded Sport Obermeyer 64 years ago in 1947 in Aspen, Colorado.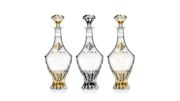 Kors: The World's Most Prestigious Vodka Brand - 03/17/15
There is new luxury product on the market, the world's most prestigious vodka brand (price range: $12,500.00 - $24,500.00 USD).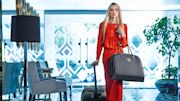 LA Closet Design Introduces LAMove Mobile Closet - 03/25/15
Los Angeles' hottest luxury closet designer, Lisa Adams of LA Closet Design and star of the TV show Million Dollar Closets has created the ultra-luxurious signature line, LAMOVE Mobile Closet.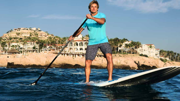 Laird Apparel Offers 3 Collections Perfect for Getaways - 04/05/16
From fitness, outdoor to surfing getaways this Spring and Summer, Laird Apparel is the go to brand for all outfitting needs.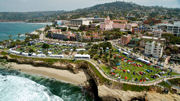 La Jolla Concours d'Elegance Returns for Its 12th Year - 02/26/16
The La Jolla Concours d'Elegance is a weekend-long premier celebration of fine classic automobiles, high end soirées, and so much more. Hundreds submit their classic and exotic cars to be shown in the elite Concours but only 125 make the cut.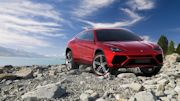 Lamborghini Announces a Luxury SUV - 05/28/15
Automobili Lamborghini announces a luxury SUV as a third model to join its product range. The market introduction of the series model is planned for 2018. A concept of the car was first presented as the Lamborghini Urus in 2012 at the Beijing auto show.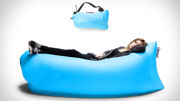 Lamzac - Wherever you go, make yourself comfortable - 06/30/16
The Lamzac Hangout is a revolutionary portable chair that uses air to inflate in only a few seconds and has the ability to create instant comfort that consumers can take anywhere – hanging on the beach, at a music festival or just relaxing at home.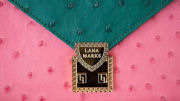 Lana Marks Opens Flagship Store at Dubai's Atlantis, The Palm - 12/18/17
For over 25 years, the Lana Marks brand has been synonymous with unsurpassed luxury products and a stylish and discerning portfolio of celebrity clientele, including Diana, Princess of Wales, Angelina Jolie, Sarah Jessica Parker, Helen Mirren, Kate Winslet and Charlize Theron.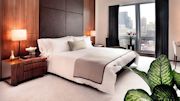 Langham Place, Fifth Avenue Teams Up with Richard James Savile Row - 10/04/13
Langham Place, Fifth Avenue, the newest 5-star luxury hotel in New York City, announces an exclusive partnership with Richard James Savile Row.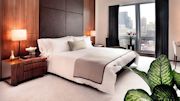 Langham Place, Fifth Avenue Welcomes Savile Row Tailor Richard James - 04/29/14
Langham Place, Fifth Avenue, the newest 5-star luxury hotel in New York City, announces an exclusive partnership with Richard James of Savile Row.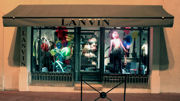 Lanvin Launches Pop-up Boutique in Saint Tropez - 06/23/11
For the second consecutive year, LANVIN opens a pop up store in the port city of Saint Tropez, along the glamorous coast of the French Rivera.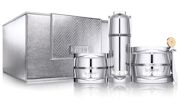 La Prairie Limited Edition Luxurious Platinum Moments - 12/04/13
La Prairie's Platinum Collection is the pinnacle of luxury and skincare technology.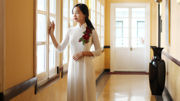 La Residence in Hue, Vietnam Unveils Fashion Package - 07/20/17
The long, lithe national dress of Vietnam, the ao dai, is at the heart of an alluring new package from La Residence Hue Hotel & Spa.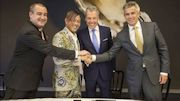 Largest ever fleet of Rolls-Royce Phantoms ordered for Louis XIII Hotel in Macau - 09/16/14
Luxury entrepreneur Stephen Hung has purchased the largest Rolls-Royce Phantom fleet in the world, placing an order for 30 Bespoke Extended Wheelbase Phantoms for his Louis XIII hotel in Macau.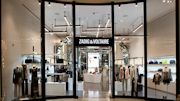 Las Vegas' The Forum Shops Offers Distinctive Brands and Exclusive Retailers - 05/11/15
CHANEL Fragrance, Beauty and Sunglasses, Giorgio Armani, Moncler, Polo Ralph Lauren, Jaeger le-Coulter, Charlotte Olympia, Zadig et Voltaire, Alexis Bittar, open at the iconic luxury retail destination in Las Vegas.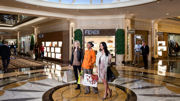 Las Vegas: The Ultimate Shopping Destination - 05/17/11
The Grand Canal Shoppes at The Venetian, The Shoppes at The Palazzo and Fashion Show unite to showcase a retail, dining and entertainment powerhouse.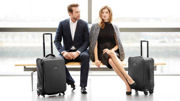 LAT_56 Luggage: The Height of Style - 01/16/16
An edgy and exclusive luggage brand for the modern traveler that focuses on streamlined functionality and bold styling. Combining exceptional functionality with strong aesthetics to create bags which will last a lifetime.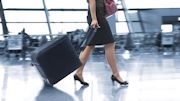 Lazenne - Wine Check Luggage - 04/05/15
Are you planning a trip to France, Belgium, Italy, Spain, Portugal, the UK or elsewhere in Europe? Meet the Wine Check.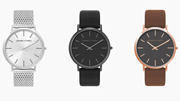 Leonard & Church: A New Upscale Watch Brand - 06/18/15
Leonard & Church was born out of New York with a small group of friends. The new upscale watch brand is a contemporary, hipster take on classic, clean watch designs.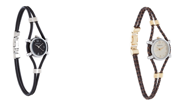 Less is More with Dakota Watches - 10/07/15
Minimalism is a trend that we have seen grow in popularity. Clean simplistic designs and accents add a crisp finish to finish to any outfit.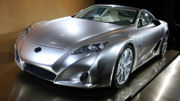 Lexus Ranks Highest of Any Luxury Brand in 2011 J.D. Power Survey - 03/12/11
Lexus ranked highest in customer satisfaction among luxury brands in the J.D. Power and Associates 2011 Customer Satisfaction Index (CSI) Study.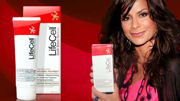 LifeCell - The Perfect Confidence Booster for the Holiday Season - 11/26/15
The Holidays are a time for numerous celebrations and get-togethers. While it can be exciting seeing friends and family you haven¹t seen in awhile, it can also be stressful if you are not comfortable with your appearance, especially your skin.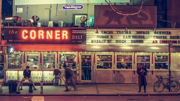 Light on New York City - 09/04/16
Franck Bohbot's Light On New York City is a sentimental and nocturnal exploration of "the city that never sleeps."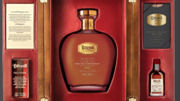 Littlemill Distillery Offers Rare 25 Year Old Single Malt Whisky - 03/21/16
Established nearly 250 years ago, the Littlemill distillery was rumored to be one of the oldest distilleries in Scotland, situated just outside Glasgow.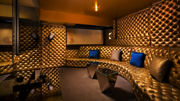 Live Like A-List Celebs on Award Show Night - 01/05/17
Today W Los Angeles – West Beverly Hills and W San Francisco announced a special synergy with leading on-demand beauty provider, beGlammed.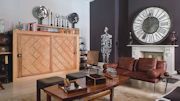 Living in Style: City - 04/10/15
Cities are fascinating places that attract growing numbers of people every year. They offer seemingly unlimited opportunities and a vibrant cultural life. And people's homes are as varied as the cities themselves.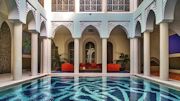 Living in Style: Morocco - 04/30/15
In the 1960s Morocco was a hot destination for hippies who tripped out on the magic of North Africa. Today, the international jet set meets in Marrakech.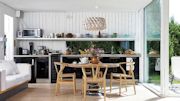 Living in Style: Scandinavia - 04/30/15
Nordic countries are frequently listed as having the highest quality of life worldwide, according to multiple studies. But Northern Europe doesn't just score high in social issues. Sweden, Norway, Finland, and Denmark are known for their spectacular fjords, untouched nature, and their clean interiors.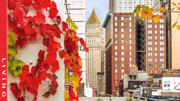 Living Roofs - 05/23/16
This beautiful coffee table book showcases public and private rooftop gardens and terraces from around the world.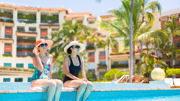 Locally-Handcrafted Sunhats are Newest Suite Amenity at Mexico's Grand Velas Resorts - 10/08/15
The perfect fashion and skincare accessory for the Mexican sun, new handcrafted sunhats are now gifted as a VIP welcome amenity to guests staying in Presidential, Family or Grand Class suites at Grand Velas Resorts in Riviera Maya and Riviera Nayarit.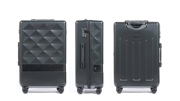 LOMS Luggage: 1 Style, 3 Colors, 4 Sizes - 02/02/16
LOMS is dedicated to manufacturing high-end luggage that is both cutting edge and durable.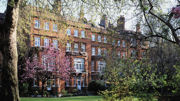 London's Draycott Hotel Offers New Styled in Chelsea Experience - 12/14/12
Guests of the Draycott Hotel can now experience firsthand how to embody the famous Chelsea, London fashion.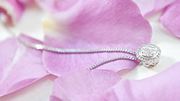 London's Milestone Hotel Celebrates Queen's Diamond Jubilee with Diamond Necklace Turndown - 04/30/12
This June, London will be buzzing with Jubilee fever. While the crowds will be bringing out the bunting as Britain celebrates HRH Queen Elizabeth II's sixty years on the throne, the Milestone Hotel will be bringing out the diamonds.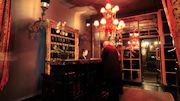 London's No.11 Cadogan Gardens Offers Discounts at Local Shops - 12/13/13
No.11 Cadogan Gardens announced its partnership with many retailers in the local area, providing all in-house guests with fantastic privileges and discounts during their stay.
London's The Berkeley Launches Fashionista Winter Afternoon Tea - 11/01/12
Sponge cakes, ginger biscuits and macaroons are all set for the annual couture makeover inspired by the world's top fashion designers such as Manolo Blahnik, Prada and Lanvin, as The Berkeley in Knightsbridge launches its new Winter 2012 / 2013 Prêt-à-Portea collection.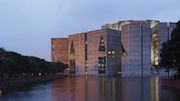 Louis Kahn's House of the Nation - 12/30/14
Louis Kahn' National Assembly building in Dhaka, the capital of Bangladesh, is regarded by many as his greatest masterpiece and one of the wonders of modern architecture.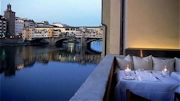 Lugarno Collection Guests Offered Ferragamo Classics - 03/27/12
Suite guests checking into Hotel Lungarno (pictured), Gallery Hotel Art, Continentale and Lungarno Suites in Florence have the opportunity to purchase ready-to-wear Ferragamo Creations.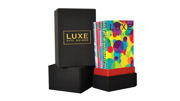 LUXE City Guides Introduces Bespoke Gift Box Sets - 08/17/11
LUXE City Guides, the stylish travel guides famous for their fun covers and hyper-opinionated reviews offer the perfect travel gifts with just a simple click away.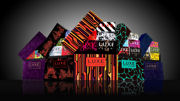 LUXE City Guides Offer Gifts for Luxury Travelers - 11/16/11
Share your love for style and your passion for travel and gift your friends and family a LUXE City Guide this holiday season.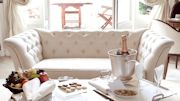 Luxury Concierge Company Releases Holiday Gift Guide - 12/09/13
Bespoke luxury concierge company Pure Entertainment Group has released its 3rd annual Holiday Gift Guide with selected travel experiences and luxury presents for her and him.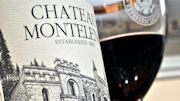 Luxury Gift: Chateau Montelena 2010 Estate Cabernet Sauvignon - 09/17/14
In 1972, James Barrett sought to produce premium, California wines that could rival those from the finest Châteaux in France.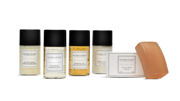 Luxury in a To-Go Bottle from Gilchrist & Soames - 12/16/15
Gilchrist & Soames, the leading provider of cosmetic-grade toiletry collections for the luxury hotel market, just launched their new packaging for consumer products.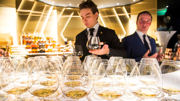 Luxury Scotch Whisky Embassy Lands at Amsterdam Schiphol Airport - 05/27/16
Imagine sampling some of the world's finest Scotch Whiskies with the opportunity to purchase rare blends available nowhere else.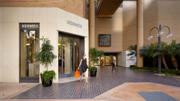 Luxury Shopping Experience at The Ritz-Carlton, Laguna Niguel - 09/09/15
The Ritz-Carlton, Laguna Niguel has joined with South Coast Plaza to provide an opportunity for guests to enjoy a seamless shopping experience.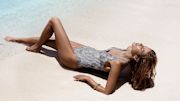 Luxury Swimwear Brand Partners with Antiguan Private Island to Launch Jumby Bay Collection - 02/10/14
Luxury Antiguan private island retreat Rosewood Jumby Bay is excited to announce the launch of its first designer collaboration, in partnership with luxury swimwear brand heidi klein.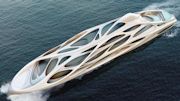 Luxury Toys for Men, The Ultimate Collection - 09/17/14
A must-have for every lover of luxury. This crowning volume in the Luxury Toys series is more expansive than ever before.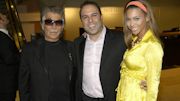 Madame Paulette...Valet to the Rich and Famous - 08/01/14
We interview John Mahdessian from Madame Paulette, the only company that can solve your wardrobe needs no matter where you are in the world.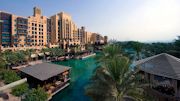 Madinat Jumeirah Dubai Offers Exclusive Shopping Package - 03/20/14
For a limited time, guests at Madinat Jumeirah can experience the ultimate in luxury with the new and exclusive Jumeirah 'Bespoke Shopping Retreat' package in conjunction with Harvey Nichols Dubai.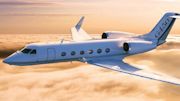 Magellan Jets Announces 5-Hour Cards for Father's Day - 06/05/14
This Father's Day, give your Dad the gift of time with Magellan Jets' special 5-hour card. Magellan Jets' offers the 5 Hour Getaway Card, the only one of its kind in the industry exclusively for Father's Day.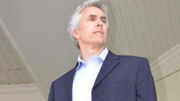 MagnaReady Dress Shirts - Looking Stylish in a Jiffy - 09/02/17
When traveling, whether for business or pleasure, there is often a schedule to follow. If for a business retreat, golf outing, or simply catching the shuttle to the airport, every minute can count. So why not save time getting dressed with the MagnaReady shirt?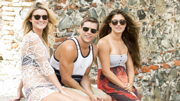 Maho Shades - Shatterproof Sunglasses under $100 - 07/21/16
Maho was founded by and for lovers of the outdoors. Maho offers classic handmade frames, the world's lightest and strongest polarized polyamide nylon lenses, and a lifetime warranty, all at a $95 price with free shipping and risk-free home try-on.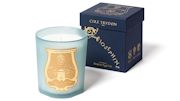 Maison Cire Trudon Launches New Scented Candle for Spring: JOSEPHINE - 02/17/15
Joséphine, Cire Trudon's new candle, tells the tale of Napoléon's first wife's passion for flowers.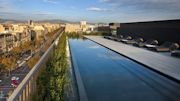 Mandarin Oriental, Barcelona Offers Friends for Life Shopping Package - 05/17/12
Ideally located on Passeig de Gràcia, at the very center of the city's shopping and cultural district and with its own Manolo Blahnik and Tiffany flagship stores, Mandarin Oriental, Barcelona's new Friends for Life shopping package provides the perfect fashionable getaway.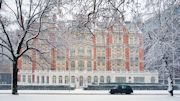 Mandarin Oriental Hyde Park, London Celebrates Festive Season with Harrods - 09/05/13
For the festive season 2013, Mandarin Oriental Hyde Park, London is partnering with Harrods, the world's most famous luxury department store and Knightsbridge neighbor, to sprinkle sparkle on the hotel and bring the magic of Christmas dreams' alive.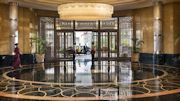 Mandarin Oriental, Kuala Lumpur Offers Personal Shopper Experience - 04/01/15
Remaining true to its commitment for providing high quality and innovative services, Mandarin Oriental, Kuala Lumpur is proud to introduce its Personal Shopper Experience Programme.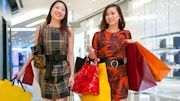 Mandarin Oriental, Macau Presents Shop, Spa And Stay In Style - 06/25/14
Mandarin Oriental, Macau invites guests to experience an all-around, indulgent shopping getaway, Shop, Spa and Stay in Style.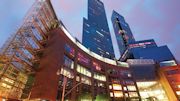 Mandarin Oriental, New York Celebrates New York Fashion Week In Style - 08/25/14
In celebration of New York Fashion Week, Mandarin Oriental, New York, an award-winning hotel renowned for its style and sophistication, welcomes the sartorially saavy from around the world to experience an exciting line-up of fashion-forward offers this September.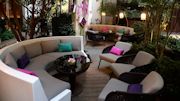 Mandarin Oriental, Paris Celebrates Fashion with Glamorous Gala - 09/26/13
On Sept. 23, Mandarin Oriental, Paris celebrated fashion and its stars of tomorrow with a glamorous gala "Street Fashion" event attended by more than 200 celebrities, dignitaries and society guests.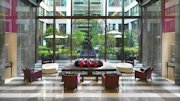 Mandarin Oriental, Paris Celebrates Opening of Chloe's Flagship Store - 01/31/13
Calling all fashionistas...Mandarin Oriental, Paris announces a new fashion offer J'aime Chloé, inviting guests to celebrate the opening of the first Maison Chloé on 253 rue Saint-Honoré.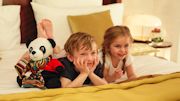 Mandarin Oriental, Paris Introduces Exclusive Children's Sleepwear Collection - 01/30/15
Mandarin Oriental, Paris, one of only eight hotels in the city honored with the prestigious 'Palace' distinction, has launched the first children's sleepwear collection by Mandarin Oriental, Paris + Paul Smith Junior.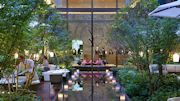 Mandarin Oriental, Paris Introduces Exclusive Shopping Package - 02/10/14
Mandarin Oriental, Paris is delighted to announce the launch of a new luxury shopping experience with a package that allows guests VIP access to the city's prestigious department store, Printemps Haussman.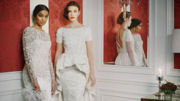 Marchesa Creates Couture Bridal Collection for St. Regis Hotels & Resorts - 09/21/15
St. Regis Hotels & Resorts reveals four one-of-a-kind bridal gowns designed by St. Regis Connoisseurs Georgina Chapman and Keren Craig, the co-founders of fashion house Marchesa.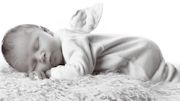 Marie-Chantal, Luxury Children's Boutique Opens in Guam - 09/22/13
Luxury children's wear label, Marie-Chantal, has opened at DFS Galleria in downtown Guam. Marie-Chantal was founded in 2001 by H.R.H. Marie-Chantal, The Crown Princess of Greece, Princess of Denmark, who is also the Creative Director for the brand.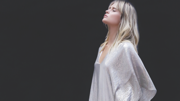 Marie France Van Damme Opens Boutique at La Mamounia, Marrakech - 12/14/17
Marie France Van Damme, the Hong Kong-based designer known for her globally influenced line of luxury resort, swim, and ready-to-wear, continues to expand her presence worldwide with the opening of the brand's tenth boutique in December, 2017.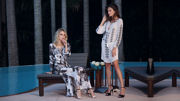 Marie France Van Damme - Style from Singapore to Santorini - 03/29/16
On the heels of a successful launch of a City To Resort travel capsule collection for One&Only Resorts (available now) and her fifth boutique in Singapore in November and only European boutique in London, Marie France continues to expand her presence worldwide focusing on cities that not only inspire the designer, but also appeal to her sophisticated, jet-set clientele.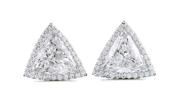 Martin Katz Jewels to Make Online Debut on Moda Operandi - 04/26/17
World-renowned jeweler Martin Katz will make a handpicked special capsule collection of 30 couture-quality pieces available online for the first time ever exclusively through luxury e-commerce site Moda Operandi.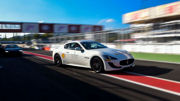 Maserati Launches Master GT 1 Driving Courses in the US - 05/16/16
This summer, Maserati will bring expert-designed Master Driving courses to the United States for the first time.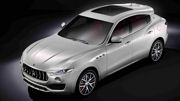 Maserati Unveils Eagerly-awaited Levante SUV - 02/19/16
Maserati reveals the exterior form of the Levante, the first SUV in the brand's more than one hundred year history: the new model completes the existing range of saloon and sports cars, extending the offering together with the Quattroporte, Ghibli, GranTurismo and GranTurismo Covertible models.
MASTERING SAUCES: The Home Cook's Guide to New Techniques for Fresh Flavors - 11/06/15
The definitive cookbook on contemporary sauces that highlights fresh flavors and updated classics.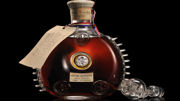 Master of Spirits Event Features World's Most Rare & Prestigious Champagnes, Wines & Spirits - 03/04/11
Cognac LOUIS XIII to reach sublime heights
at an exceptional sale in Singapore.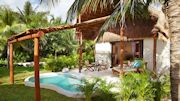 Mexico's Viceroy Riviera Maya Offers Exclusive Resort Wear Collection - 11/09/12
Acclaimed Mexican designer Alexia Ulibarri and chic resort hideaway Viceroy Riviera Maya have announced a collaboration on an exclusive collection of resort wear – the Alexia Ulibarri and Viceroy Riviera Maya 'Astris de Mar' Resort 2013 Collection.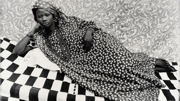 MFA Presents Global Patterns: Dress and Textiles in Africa - 03/22/11
More than any other artistic expression, dress and textile production in Africa demonstrates the continuous links of the Continent with the outside world.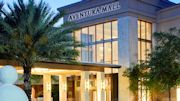 Miami's Aventura Mall Announces Major Expansion of Luxury Shopping - 02/26/14
Aventura Mall, Miami's premier fashion destination, has announced a significant expansion that will include a new three-level, 241,000-square-foot retail wing and parking garage. Construction is expected to begin this year.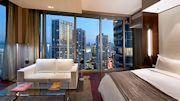 Miami's Hotel Beaux Arts Offers Haute Couture Shop & Stay Package - 03/17/12
While every fashionista needs an occasional break from reality, a true trend maven never takes a vacation from style. And with Miami's "hautest" hotel offer, fashion lovers can feed their luxury label addictions all while enjoying a sun-soaked getaway.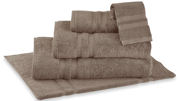 MicroCotton® Bath Towels for a Perfect Holiday Gift - 10/27/15
MicroCotton, the makers of the softest, most absorbent towels on the market, offers a variety of towel lines in an array of colors.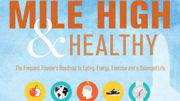 Mile High & Healthy: A Guide for the Frequent Traveler - 12/18/15
According to the U.S. Department of Transportation, Americans make more than 405 million long-distance trips per year. This means that millions of people are often away from their routine, including making their diet and exercise a priority.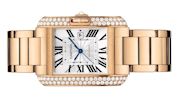 Millionaire Survey Reveals Best and Worst Holiday Gifts for the Wealthy Man - 11/19/13
A holiday survey conducted by SeekingMillionaire.com reveals what to get the man who has everything--straight from the source.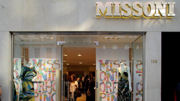 Missoni Opens New Bond Street Flagship Store in London - 07/05/11
Celebrated Italian fashion house Missoni has announced the opening of its second UK stand-alone store in the heart of London's exclusive shopping district.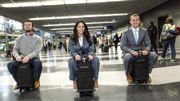 Modobag: World's First Motorized, Rideable Luggage - 08/05/16
MODOBAG is a revolutionary new concept in luggage that is changing the way the world travels.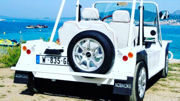 Moke - From British Classic to Caribbean Icon - An Emblem of Carefree Chic - 05/15/17
The open top car that is reminiscent of everything from a beach buggy and go cart to a jeep and a golf cart with a cult-like status all over the world, MOKE AMERICA has just landed stateside is now making a US exclusive version.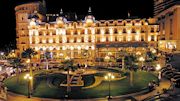 Monaco's Legendary Hotel de Paris Announces Furniture Auction - 10/06/14
As part of the Hotel de Paris renovation project, Monte-Carlo Société des Bains de Mer will auction off part of the establishment's furniture.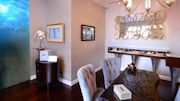 Montage Laguna Beach Unveils Lugano Diamond Salon - 07/23/13
Lugano Diamonds, a world premier jeweler based in Newport Beach, Calif., announced the unveiling of its Salon at Montage Laguna Beach, which is now open.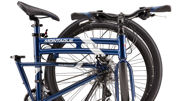 Montague Launches New Folding Touring Bike for Travelers on the Go - 06/29/16
Montague Bikes, the leader in full-size folding bikes, has launched the all-new Navigator, a multi-use bicycle designed to deliver a comfortable riding experience for travelers setting off on their next adventure.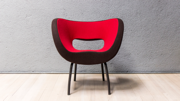 Moroso Featured in Public Spaces of The Watergate Hotel - 08/03/16
Ron Arad, world renowned designer and longtime Moroso collaborator, is the mastermind behind the renovation of The Watergate Hotel in Washington D.C., a $125 million project spearheaded by international New York-based real estate developer, Euro Capital Properties.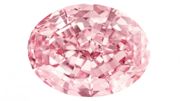 Most Expensive Diamond Ever Sells for $83 Million - 11/20/13
The world's most expensive ever diamond has sold at auction for $83 million. The Pink Star, a 59.60-carat oval cut pink diamond, now holds the world record for any jewel.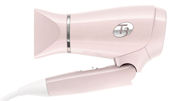 Mother's Day Exclusive - T3 Compact Dryer in Colors - 04/21/16
Mom knows best! And for all the beauty wisdom she has shared over the years, give back this Mother's Day with the exclusive Featherweight Compact Folding Dryer from T3.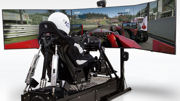 Motion Pro II - The Ultimate Gift for Auto Enthusiasts - 10/08/15
CXC Simulations engineers and manufactures the only professional-level automotive racing simulator practical for home and commercial use: the revolutionary Motion Pro II.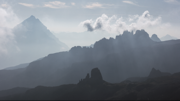 Mountains: Beyond the Clouds - 10/18/16
Mountains, one of nature's greatest masterpieces, in their rugged beauty, breathtaking views from the top, clear air, green pastures, mountain lakes and glaciers, have captivated mankind all along.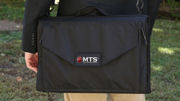 MTS Multi Threat Shield - A Travel Bag That Can Keep You Safe - 02/10/17
When preparing for a major trip people often take precautions like purchasing travel wallets and small safes to secure their money and passport when abroad.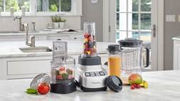 Must-haves for Summer Entertaining: Cuisinart's Line of Blenders & Mixers - 06/20/16
Summer is here and that means it's time for poolside smoothies, cocktails, healthy frozen treats, and more.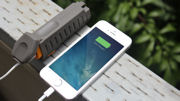 myCharge All-Terrain Powers Your Fun - 03/02/16
From the hardcore outdoor enthusiast on a two-week backpacking trip to the executive ditching the office for a weekend family rafting adventure, going off the grid does not necessarily mean leaving all electronics at home these days.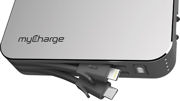 myCharge Hub Plus Portable Charger - 10/19/15
The new myCharge Hub Plus portable charger eliminates the need to bring many of the cords you are now lugging around.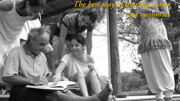 My Special Book: The Ultimate Souvenir for the Luxury Traveler - 10/17/15
In a day and age where technology allows us to document and know almost anything, jet setters are looking for new ways to turn their luxury trips into timeless memories outside of traditional photo albums.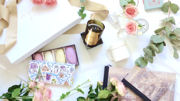 My Stylish French Box - The Ultimate Luxury Gift for Many Occasions - 08/04/17
My Stylish French Box is a quarterly subscription box shipping directly from France. It includes 8 luxury gifts, all reflecting inspired refinement and elegance. An excellent and unique idea for thoughtful gifts.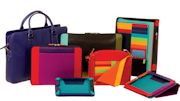 mywalit Offers Stylish, High Quality Travel Accessories - 01/26/15
mywalit is an Italian brand of designer leather wallets, bags, coin purses and handbags.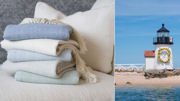 Nantucket Looms: A Hidden Shopping Gem on the Island - 05/09/16
If you have plans to visit Nantucket this summer or fall, be sure to make your way to the heart of the island's downtown district where you'll find Nantucket Looms - a hidden shopping gem and charming home store on beautiful cobblestoned Main Street.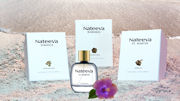 Nateeva Offers Exotic Destination-Inspired Scents - 08/15/17
We sat down with Hope Freeman, creative director, and co-founder of Nateeva®, the new niche fragrance house that's all about exotic destination-inspired scents to learn about the very nature of the fragrance collection.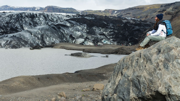 National Geographic and Eagle Creek Partner on Gear for Adventure Travelers - 05/19/17
Two of the world's preeminent adventure travel brands—National Geographic and Eagle Creek—have teamed up to create exclusive licensed travel gear and accessories for North America.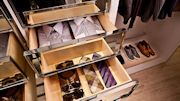 Neiman Marcus Closet to Debut at The St. Regis Washington, D.C. - 02/17/15
Guests utilizing the exclusive service will enjoy a bespoke closet and innovative, convenient personal shopping experience during their stay at the iconic hotel.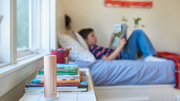 Netatmo Launches Healthy Home Coach - 10/09/16
Netatmo, the revolutionary smart home company, has just launched Healthy Home Coach, the smart indoor climate monitor that provides smart advice to create a healthier home environment.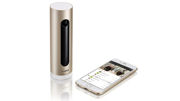 Netatmo Welcome - Indoor Security Camera with Face Recognition - 06/13/16
Welcome does home security better thanks to revolutionary face recognition technology.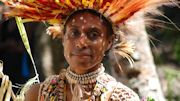 New Book Offers Unique View into the Culture of Papua New Guinea Villages - 10/03/13
Beautiful Tufi is a colorful coffee table book about the people, culture and life at Tufi, Papua New Guinea.
New Caffe Baglioni Milan is a Hub of Design, Art & Fashion - 10/16/13
Following the recent re-design by the Milanese atelier, Rebosio+Spagnulo, the newly refashioned Caffè Baglioni of the Carlton Hotel Baglioni in Milan is even more a hub of design, art and fashion than ever before.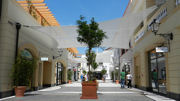 New Designer Shopping Outlet Opens in Athens, Greece - 06/06/11
The first McArthurGlen Designer Outlet in Greece opens in Athens today with 110 top brands on offer.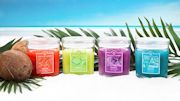 New Destination-Inspired Candles Provide an Instant Vacation - 03/15/13
Along with photographs and souvenirs, travelers now have another way of remembering their favorite trips: through the scents of the Destinations Collection from Colonial Candle.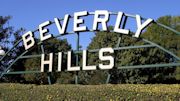 New Hotels, Restaurants, Shops in Beverly Hills - 11/01/12
Beverly Hills has many new hotels, restaurants, shops and salons that have recently opened or are opening soon. This wave of new spaces will bring exciting new experiences to the city.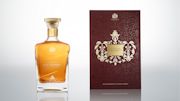 New John Walker & Sons King George V Limited Edition Now Available to Luxury Travelers - 02/12/15
An elegant, limited edition design of the award-winning JOHN WALKER & SONS™ KING GEORGE V™ Blended Scotch Whisky has been made available exclusively to global travelers in time for Chinese New Year.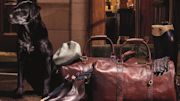 New Launch: The Gleneagles Collection - 04/23/15
The iconic Gleneagles Hotel, Perthshire, has taken a step forward into the world of luxury accessories, with the launch of an exclusive new range of leather goods.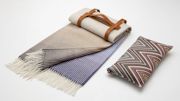 New Luxury Travel Sets from MissoniHome - 12/10/14
New for 2015 MissoniHome introduces Beach and Travel Sets for the stylish jetsetter, the one who likes to feel inspired and at home on every journey.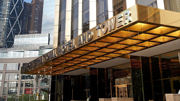 New Offers from Trump International Hotel & Tower New York - 02/09/16
The 176 magnificent luxury suites and guestrooms at this Manhattan hotel feature fully equipped kitchens, and floor-to-ceiling windows designed to frame the unparalleled views of Central Park to perfection. Here are the latest wellness & fashion offerings: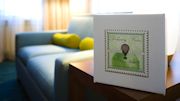 New Service, Tailored Arrival, Delivers Comforts of Home to Your Hotel Room - 09/19/12
Newly-launched Tailored Arrival introduces an innovative new service to travelers; managing their personal effects for easier travel.
New Styles from Sassoon are Radiant for Fall - 10/19/15
Vidal Sassoon believed that inner health impacted hair health, a principle that grounded his six decades of color and cutting expertise. The result is a technique perfected to unleash hair's natural vitality.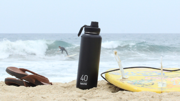 New Takeya Thermoflask Keeps Cool Beverages Cold All Day Long - 02/26/16
Expanding its array of carefully crafted, eco-friendly drinkware for hydration on the go, Takeya® USA debuts Thermoflask™, a new collection of stainless steel beverage bottles with double-wall vacuum insulation.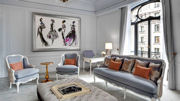 New York's Best Fashion Focused Hotels - 02/16/16
With New York Fashion Week in full swing, we have been inspired by the catwalk designs and have gathered some of the city's best fashion focused suites, from the highly opulent, to the out of this world hotels, in the perfect locations to find your fashion treats.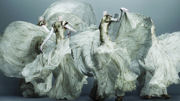 New York's Hotel Plaza Athenee Offers Alexander McQueen Package - 03/26/11
The Hôtel Plaza Athénée, New York, a luxurious independent boutique hotel located in the heart of Manhattan's Upper East Side, is celebrating Alexander McQueen: "Savage Beauty" at the Metropolitan Museum of Art with a "Savage Beauty Package" available May 4, 2011 – July 31, 2011.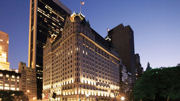 New York's The Plaza Offers Fall Fashion Week Package - 08/23/12
Located at New Yor's most fashionable address and just moments away from the festivities of Lincoln Center, The Plaza is ideally situated for guests to take in the glitz and glamour of Fall Fashion Week 2012.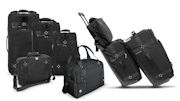 NFL, MLB, PGA Sports Superstars Go Ballistic - 03/31/14
Club Glove® – a worldwide leader in the design and manufacture of Made-in-the-USA golf travel bags and premium luggage – announces more than 150 top athletes from the NFL, MLB, and PGA Tour are now traveling with the company's ultra-premium TRS Ballistic luggage line.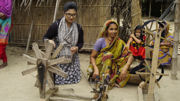 Nokshi Crafts - World's First Ethically Produced Hand-Painted Scarfs - 11/02/16
Nokshi Crafts is the first fashion line in the world that will sell ethically produced hand made and hand painted scarves made by artisans in Bangladesh.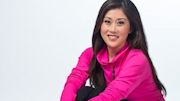 Olympian Kristi Yamaguchi Showcases Her Active Lifestyle Line in The Ritz-Carlton Spa, Half Moon Bay - 03/10/15
Olympian, fashion aficionado, active mom and philanthropist Kristi Yamaguchi showcases her Tsu.ya clothing line at an exclusive Trunk Show in The Ritz-Carlton Spa, Half Moon Bay on Saturday, April 18 from 10 a.m. to 5 p.m.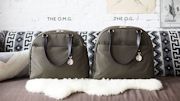 O.M.G: A Must-Have Travel Bag - 02/04/15
Resort travel season is upon us, and it's imperative to keep fashion and function top of mind while packing for your trip.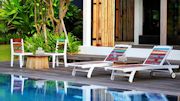 One-of-a-Kind Designs from EcoChic Lifestyles - 02/17/15
EcoChic Lifestyles is a new line of interior and outdoor furniture made from reclaimed tropical fishing boats salvaged from tsunamis in Southeast Asia. EcoChic is helping clean up the coasts with its beautiful line of reclaimed wood furnishings.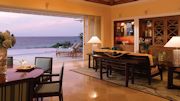 One&Only Ocean Club Launches Exclusive New Fashion Boutique in The Bahamas - 12/08/14
One&Only Ocean Club, the Bahamian resort getaway for the jet set elite on a former private estate on Paradise Island, has just unveiled the latest NEO, a collection of iconic fashion boutiques within One&Only Resorts that showcase a fully curated selection of resort wear and accessories from leading international designers.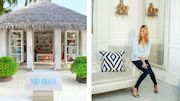 One&Only Reethi Rah Unveils Melissa Odabash Luxury Swimwear Pop-Up Shop - 01/08/15
One&Only Reethi Rah, the ultimate Maldivian luxury hideaway, has partnered with designer Melissa Odabash to launch an exclusive pop-up store at the on-property NEO Beach boutique through April 30, 2015.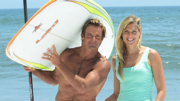 One&Only Resorts Partners with Laird Apparel - 01/07/16
One&Only Resorts have teamed up Laird Hamilton's apparel line, Laird Apparel. As the exclusive resort launch partner of the collection, One&Only Resorts is the only resort company to carry Laird Hamilton's newly-debuted collection of functional, technically crafted, performance-based apparel for men.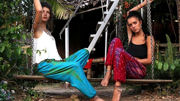 One Tribe Apparel – A Bohemian Fashion Brand - 07/09/17
One Tribe Apparel – a Bohemian fashion brand that began when two travelers fell in love with Thailand's Bohemian styles, and decided to bring them back to to the west in a socially conscious way.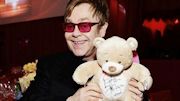 Operation Bobbi Bear Auction Benefits Children - 12/05/14
A South African organization fighting for the rights of abused children, Operation Bobbi Bear, is putting on an auction in New York on Monday, December 8th at Sotheby's to sell bears designed by the likes of Bruno Mars, Alicia Keys, Heidi Klum and Roberto Cavali to raise money for this otherwise unfunded cause.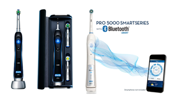 Oral-B PRO 5000 SmartSeries Electric Toothbrush with Bluetooth - 11/21/15
Discover the next level of oral care innovation with the Oral-B PRO 5000 SmartSeries with Bluetooth Connectivity electric rechargeable toothbrush.
Organize your Eyewear Collection in Style with OYOBox - 02/29/16
Store and organize your eyewear collection in style in the OYOBox luxury eyewear organizer.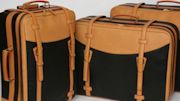 Orient-Express Train Launches Exclusive Luggage Line - 12/09/08
Swaine Adeney Brigg, the St James's Street retailer of luxury leather goods and supplier to the Royal Family since the early 1800s, is known for classic umbrellas and equestrian accessories.
Oscar de la Renta and The Peninsula Hotels Partner for New Line of Amenities - 10/02/13
This autumn sees the introduction of a collection of brand new bathroom amenities conceived by renowned international fashion designer Oscar de la Renta for The Peninsula Hotels around the world, featuring a bespoke fragrance created by Mr. de la Renta.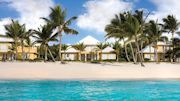 Oscar de la Renta to be Honored at Tortuga Bay with Fashion Show - 12/11/12
PUNTACANA Resort & Club announced that it will be honoring resort resident and chairman Oscar de la Renta with a special fashion show of the designer's resort fashions to celebrate his first ever resort boutique, located among the villas of Tortuga Bay, and to raise funds for The Puntacana Foundation.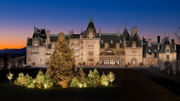 Oscar-winning Titanic Fashion Designs to be Displayed at Biltmore, America's Largest Home - 01/16/18
On the heels of the 20th anniversary of 1997's blockbuster hit "Titanic," Biltmore will launch a new exhibition, Glamour on Board: Fashion from Titanic the Movie.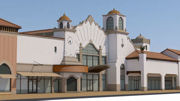 Outlets at San Clemente to Celebrate Grand Opening in November - 09/11/15
The first and only ocean-facing outdoor outlet shopping and dining destination in Orange County, Outlets at San Clemente invites Southern California families to the November 12-15, 2015, grand opening weekend of the outlet shopping and lifestyle center developed by Craig Realty Group of Newport Beach.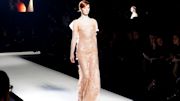 Outstanding Italia Offers Exclusive Milan Fashion Week Experiences - 12/01/13
Outstanding Italia is offering 3- and 5-day exclusive experiences for Milan Fashion Week. You'll be welcomed at the Fashion Shows with the best reserved seats and exclusive private showings to select from the new collections. More information: http://outstandingitalia.com/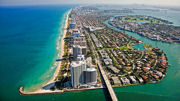 Over-the-Top Black Friday Experience at Bal Harbour Shops - 11/19/15
The Ritz-Carlton Bal Harbour, Miami just minutes from the Bal Harbour Shops, the most productive luxury shopping center in America, is offering designer divas the 'Ultimate Shopaholic Package' perfect for Black Friday in opulent style.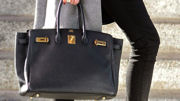 Owning a Birkin Bag Is Easier with Privé Porter - 08/25/15
Privé Porter is the world's largest secondary-market purveyor of the world's most iconic, sought-after handbag - the Hermès Birkin.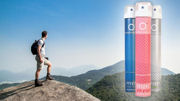 Oxygen Plus (O+) Can Make Traveling Easier - 06/30/16
Traveling can be tough. Getting from point A to point B might seem easy on paper, especially when you finally find that flight that gets you there the quickest – but the reality can be much more distressing.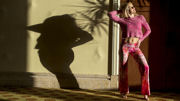 Pack Light with SlipIns for Beach Travel - 01/29/16
When heading on the next sun-filled vacation, hitting the beach this spring or going out for a breezy evening, pack a lightweight, sleek SlipIn outfit!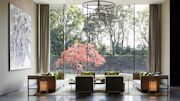 Palace Hotel Tokyo, a Modern Masterpiece of Nature & Culture - 12/11/12
Six design houses collaborate on a modern masterpiece of Japanese aesthetics.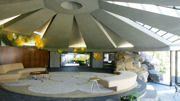 Palm Springs Modern Architecture is Haute - 06/11/11
Palm Springs has one of the largest concentrations of mid-century modern architecture in the country.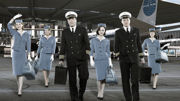 Pan Am: The Allure and Intrigue of the Early Sixties - 07/06/11
Sixties Trend Takes off with Jet Age Bags and Travel Accessories.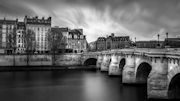 PARIS - by Serge Ramelli - 04/10/15
Paris is the City of Light, love, and savoir vivre. And this world-class capital is surely one of the planet's most photographed destinations, whether by tourists snapping a quick souvenir shot or professionals with high-end cameras.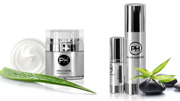 Paris Honore Creates Bespoke Organic Skincare Products for Women and Men - 05/26/16
Paris HONORÉ specializes in creating the finest luxury organic skincare and hair care products with bespoke fragrancing for both men and women.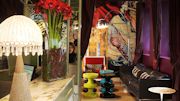 Paris' Hotel du Petit Moulin Offers New Fashion Package - 02/15/13
As Fashion Week winds down in New York and continues on, escape to Paris, the city that is home to Chanel, Hermes, Dior, and Louis for your own Fashion Week experience.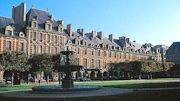 Paris Hotels Offer a Hit of Haute Couture - 09/10/12
Fall in Paris means sunny days, cool breezes, and, of course, Fashion Week.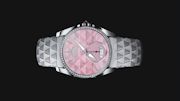 Parmigiani Fleurier Becomes Premier Watchmaking Partner of Luisa Via Roma - 06/17/14
Parmigiani Fleurier presents an exclusive collaboration with Luisa Via Roma, Italy's most influential international luxury fashion retailer and to launch an exciting partnership.
Parmigiani Fleurier Celebrates Sponsorship of Montreux Jazz Festival with Unique Timepiece - 07/08/14
Pharrell Williams, Jamie Cullum, Van Morrison, Stevie Wonder and Herbie Hancock are just a few of the amazing names ready to set the stages alight at the 48th Montreux Jazz Festival this summer.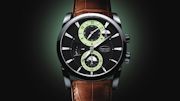 Parmigiani Fleurier New Tonda Hémisphères Super-LumiNova Futuristic Elegance - 08/29/14
Parmigiani Fleurier presents a new version of its top selling Tonda Hemispheres updated with a Super-LumiNova glowing dial.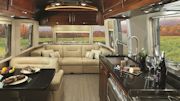 Passionate Airstream Customers Inspire All-new 2015 Classic Travel Trailer - 09/25/14
Airstream today announced the latest addition to the brand's legendary travel trailer model line with the 2015 Airstream Classic.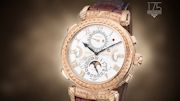 Patek Philippe Unveils $2.6 Million Dollar Watch - 10/16/14
To celebrate its 175th anniversary, Swiss luxury watchmaker Patek Philippe unveiled a stunning $2.6 million wristwatch.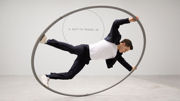 Paul Smith - A Suit To Travel In - 09/22/15
British Olympic medalist, Max Whitlock, demonstrates the incredible flexibility of A Suit To Travel In as he puts the suit through its paces with a series of demanding gymnastic moves, all without causing a single crease.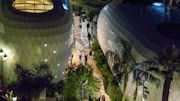 Pavillons Monte-Carlo Brings A Unique New Luxury Shopping Experience to Monaco - 10/05/14
The five magnificent and much anticipated Pavillons Monte-Carlo, heralds the era of a new and exclusive shopping experience in the very heart of Monte-Carlo.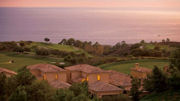 Pelican Hill Opens Online Store as Holiday Season Approaches - 11/16/11
Pelican Hill® luxury resort located along the coast of Newport Beach, today announced the opening of its new online store, ShopPelicanHill.com.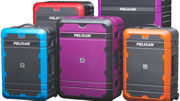 Pelican ProGear Elite Luggage is Virtually Indestructible - 11/16/15
Pelican Products, Inc. produces high-quality luggage engineered to withstand wear and tear resulting from constant travel and baggage handling.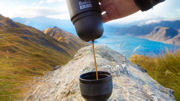 Perfect Espresso On The Go! - 11/04/17
Minipresso is a compact, hand-powered portable espresso maker for coffee lovers on the move.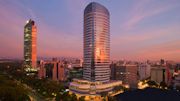 Personal Shopping Experience at The St. Regis Mexico City - 04/27/15
The St. Regis Mexico City has added a Personal Shopping Experience to the hotel's signature Cultural Curator service, which launched last year and affords guests curated experiences and exclusive access to the region's most intriguing cultural destinations.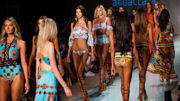 Peruvian Swimwear Company Aguaclara Takes Us To The Amazon For Their Runway Show - 07/27/17
The FUNKSHION tent was buzzing with excitement on July 22, 2017 as Aguaclara debuted their exotically sophisticated 2018 collection at Miami Swim Week.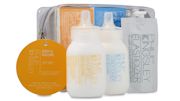 Philip Kingsley Jet Sets, Christmas Stocking Stuffers for Travelers - 10/08/13
Holiday shopping can be stressful, and finding that perfect stocking stuffer can be even more of a challenge. Make this task easy and gift the Philip Kingsley Jet Set, a clever combination of products approved for air travel to boot!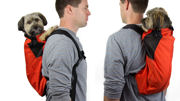 Plan a Trip with Your Pet with K9 Sport Sack - 04/15/17
Why worry about your furry friend left behind, when you can have them with you on vacation? With a number of airlines, cruises and Amtrak routes allowing pets on board, it's hard not to consider bringing them along on your getaway.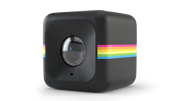 Polaroid Cube: Lifestyle Action Camera - 11/21/15
Now with Wi-Fi, the new Polaroid Cube+ lifestyle action camera makes sharing your favorite photos and videos even easier.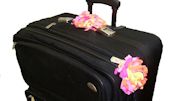 Pomchies Lets You Find Your Luggage Easily in a Sea of Suitcases - 01/14/15
Pomchies 'Pom-ID' is the most festive way to ID your luggage in a sea of black, gray or red bags! These luggage tags come in an endless number of colors and can even be customized for a favorite team, school etc.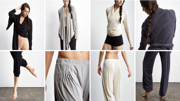 PonyBabe: Luxurious layers perfect for traveling and resort wear - 10/24/16
PonyBabe is a collection of ethically produced, easy-to-wear clothing for women, designed for ultra comfort, versatility and layering.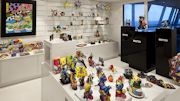 Pop Artist Romero Britto Launches Onboard Concept Store on Oasis of the Seas - 12/04/14
Internationally renowned pop artist, Romero Britto, launched his fourth Royal Caribbean concept store onboard Royal Caribbean's Oasis of the Seas, featuring limited editions, collectibles, mixed media sculptures and digital prints.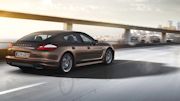 Porsche Launches Panamera Platinum Edition, a Special Sport Sedan Series - 10/30/12
Porsche is offering a particularly exclusive and elegant version of the Panamera: the Platinum Edition.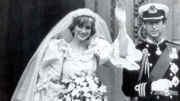 Princess Diana Exhibition at the Mall of America - 01/05/12
The Mall of America in Bloomington, Minnesota will host a large exhibition showcasing Princess Diana from February 4 to June 10, 2012.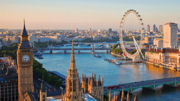 Quintessentially Travel's Guide to London Fashion Week - 02/18/16
Fashion week is well under way and moving on to the next city, London! Here at QTravel we have been inspired by the runway designs and gathered some of the city's best hotels that are offering a unique experience to stay at during this week.
Radisson Blu Mall of America Unveils Kids Club - 02/02/15
Radisson Blu Mall of America today announces the launch of a complimentary Kids Club for children who are staying at the hotel.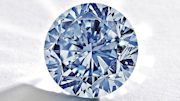 Rare Blue Diamond for Sale in Hong Kong - 10/07/13
The Premier Blue is an incredibly rare, one of a kind diamond at 7.59ct.
Record Amazing Footage with the Vivitar DVR 786HD ActionCam - 01/29/16
This camera can keep up with every dynamic adventurer as they embark on mountain climbing trips, extreme biking trails and underwater escapades.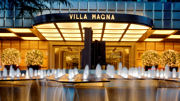 Recreate the Luxury Hotel Experience at Home from Madrid's Hotel Villa Magna - 04/01/13
Madrid's Hotel Villa Magna launches boutique for at-home indulgence offering Luxe Asprey amenities and more.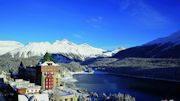 Red Carpet Beauty Package Offered by Badrutt's Palace Hotel - 10/17/13
Whether for an approaching wedding day, an appearance on the red carpet, a few days of rest and relaxation surrounded by best friends, or simply a little personal time, there are plenty of reasons to let the Palace Wellness experts at Badrutt's Palace Hotel work their magic with the Shape Up Deluxe package.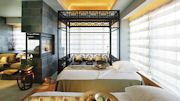 Refresh for the Runway with Amala for NYC Fashion Week - 02/09/15
The first stride to getting runway-ready is a fresh face. In step with NYC's Spring Fashion Week, guests of the Mandarin Oriental New York can put their best complexion forward, thanks to Amala Beauty's BioRadiance Facial featured in the hotel's five-star spa.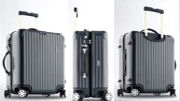 RIMOWA Wins Travel & Leisure Design Award - 03/04/10
RIMOWA, the renowned German luxury luggage-maker, has been voted "best luggage" by Travel & Leisure Magazine for the new Salsa Deluxe Multiwheel case.
Ritz-Carlton, Dallas Surprises Guests with Bulgari Watches - 03/08/11
The Ritz-Carlton, Dallas and the newly-unveiled Bulgari boutique at NorthPark Center in Dallas have partnered to offer a "surprising" new guest experience, March 9, 2011 - September 2, 2011.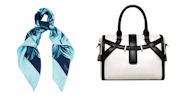 Riviera Ready - Cannes & Cote d'Azur Looks from Sevda London - 05/20/15
As a British label, SEVDA LONDON combines elegant, classy, and timeless 'Designed in London' creativity, brought to life in Italy by the world's top artisans, using only the highest quality materials and traditional hand crafted techniques.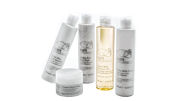 Rocco Forte Hotels Launches Forte Organics - 04/13/16
Rocco Forte Hotels has launched Forte Organics, the bio-cosmetic line created by Effegi Lab exclusively for Rocco Forte Spas.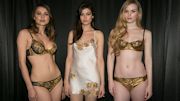 Rococo Dessous: 24-Karat Gold Lingerie - 08/10/13
Gold has been the ultimate expression of luxury since ancient times. Royal and imperial houses around the world have worn gold as a symbol of distinction and indulgence.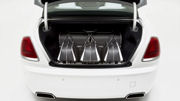 Rolls-Royce Launches Wraith Luggage Collection - 04/29/16
Rolls-Royce have released an elegant Luggage Collection in perfect time for summer! This is the ultimate luxury luggage collection, meticulously designed to be housed in the luggage compartment of a Rolls-Royce Wraith.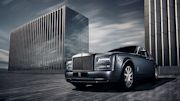 Rolls-Royce Motor Cars Debuts Phantom Metropolitan Collection - 11/26/14
The Phantom Metropolitan Collection, unveiled at the Mondial de L'Automobile in Paris, features exquisite hand-crafted design inspired by the modern metropolis. Just 20 of these beautifully crafted motor cars will be available to commission.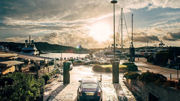 Rolls-Royce Motor Cars Summer Studio Returns To Porto Cervo - 07/22/15
A grand-opening party on 18 July signaled the official start of the Sardinian season and the opening of the Rolls-Royce Summer Studio at Porto Cervo, Sardinia on the island's stunning Costa Smeralda.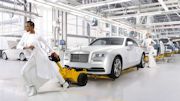 Rolls-Royce Motorcars Unveils Wraith Inspired By Fashion - 05/10/15
Rolls-Royce Motor Cars and the world of Haute Couture have long been bound by a common philosophy – to take the very finest materials and craft them into the most exquisite and desirable luxury goods, appointed to the customer's exact specifications.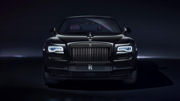 Rolls-Royce Subverts Iconic Design with the new Black Badge - 03/07/16
Introducing The Rolls-Royce Black Badge. Arguably the most dynamic creation yet – Black Badge represents an electrifying alter ego to the Rolls-Royce Wraith and Ghost Motor Car.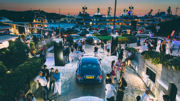 Rolls-Royce Summer Studio in Porto Cervo, Italy - 06/07/16
Rolls-Royce will once more be opening their Summer Studio in the heart of Porto Cervo.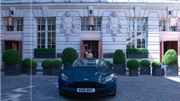 Rosewood Hotels & Resorts Launches 12 Days of Rosewood Holiday Gift Guide - 09/15/17
Rosewood Hotels & Resorts debuts 12 Days of Rosewood, an uncommon annual holiday gift guide featuring 12 one-of-a-kind, immersive experiences from Rosewood properties throughout Asia, Europe and the Americas.
Rosewood's Caribbean Collection Extends Partnership with Luxury Swimwear Brand Heidi Klein - 06/11/14
Following the success of the collaboration between its private island resort Jumby Bay, Rosewood Hotels & Resorts' Caribbean collection and luxury swimwear brand heidi klein announce they will be continuing their partnership, this year with Rosewood Little Dix Bay in the British Virgin Islands.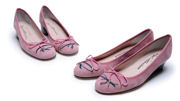 Royal Hawaiian Celebrates 90th Anniversary with Paul Mayer Shoe Collection - 02/28/17
This year marks the 90th anniversary of the famed Royal Hawaiian Hotel and for this special occasion the hotel has turned to one of its most loyal patrons, Paul Mayer, aka the Master of Ballet Flats.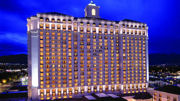 Salt Lake City's Grand America Hotel Opens Toy Boutique - 11/15/11
New fantastical boutique offers unusual, handcrafted toys and interactive activities to inspire children of all ages to dream, believe, wonder, explore and play.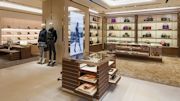 Salvatore Ferragamo Boutique Reopens at Bal Harbour Shops - 08/20/14
Salvatore Ferragamo, the Italian luxury fashion House, announces the re-opening of boutique store at Bal Harbour Shops in Bal Harbour, South Florida.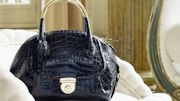 Salvatore Ferragamo Introduces New Bag, Fiamma - 05/20/14
The luxury brand Salvatore Ferragamo recently launched Fiamma, a new satchel-style handbag dedicated to Ferragamo's eldest daughter, Fiamma.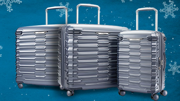 Samsonite's Stylish New Luggage Design Makes Travel Easier - 12/02/16
Holiday travel can be stressful, but this year Samsonite is here to help with first-ever technology and design in their STRYDE Glider series luggage.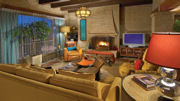 Sanctuary on Camelback Mountain Offers 12 Christmas Gift Ideas - 11/21/11
Whoever said "It's the most wonderful time of the year" wasn't in charge of gift-giving. To the rescue is Sanctuary on Camelback Mountain in Scottsdale, Arizona, which is bringing back its "Twelve Days" gift card program, offering solace to the retail-fatigued.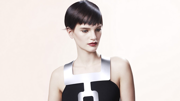 Sassoon Creates 'The Total Look' with TORQUE - 03/03/16
Combining inspiration from Vidal's iconic collaborations with the rising Parisian Ye-Ye fashion and jewelry designers of the '60s, TORQUE reinterprets the classic Space Age style, and showcases beauty in simplicity, to complete "The Total Look."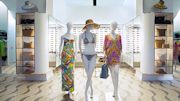 Savvy travelers' best-kept-shopping-secret: their hotels - 02/12/15
For travelers who like to shop for distinctive merchandise, some of their best finds are no further than their own hotel. No need to drive anywhere, when hotels and resorts have ramped up their onsite retail amenities to a level of allure, tapping into their clientele on the hunt for a variety of distinctive merchandise.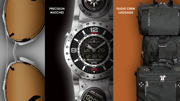 Scheyden: Precision Eyewear, Watches & Luggage - 10/27/15
For those whose lifestyle demands precision, Scheyden delivers. At Scheyden, they understand your dedication and perseverance; failure is not an option. This is why Scheyden is passionate in creating the finest handcrafted eyewear, watches and flight crew luggage in the world to fit your lifestyle.
Schiller Bikes: New and revolutionary line of water bikes - 10/07/16
Schiller Bikes are a new line of water bikes that provide a dynamic cycling experience and a unique way to explore aquatic frontiers.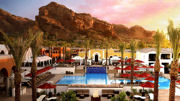 Scottsdale's Montelucia Resort & Spa Debuts High-End Fashion Boutique - 03/24/12
Montelucia Resort & Spa has unveiled its newest luxury offering with the opening of Dulcinea, a high-end women's fashion boutique.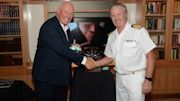 Seabourn Names Hublot Official Timekeeper - 09/03/12
Hublot, the luxury Swiss brand which brings the "Art of Fusion" to watchmaking, has been named the Official Timekeeper of the award-winning ultra luxury cruise line Seabourn.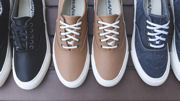 SeaVees - The Sneaker as a Legend - 11/09/16
Established in 1964, SeaVees is the original way to go casual. With a groundbreaking advertising campaign throughout the 1960s, SeaVees pioneered the transformation of the sneaker from gym shoe to casual shoe.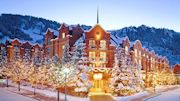 Seeing a Different Side of The St. Regis at the 4th Annual Aspen Fashion Week - 03/28/12
Sometimes it is possible to make a good thing even better. Known as one of the most luxurious hotels in a town already synonymous with breezy good taste and rustic elegance, The St. Regis Aspen has been offering guests a uniquely haute-homey mountain retreat since 1992.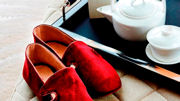 Shangri-La Hotel, At The Shard, London Introduces Luxury Slippers by Beatrix Ong - 10/07/15
Following her recent appearance at Shangri-La Hotel, at The Shard, London's third Cultural Salon, London-based designer, Beatrix Ong, MBE introduces a new limited edition luxury slipper created exclusively for the guests and residents of the hotel.
Shangri-La Hotel, Toronto Unveils New Look for First Anniversary - 08/28/13
Shangri-La Hotel, Toronto in collaboration with luxury women's wear label VAWK unveiled the new Lobby Lounge wardrobe marking the hotel's one year anniversary last night during a celebration with media, partners, and special guests in attendance.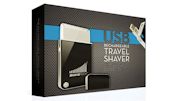 ShaveTech USB Electric Shavers for a Man on the Go - 03/31/13
Any man who has ever tried to get a good, close shave while traveling knows just how frustrating the endeavor can be.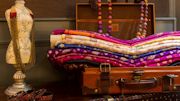 Shop at Taj Khazana's August Rush Sale 2014 - 08/07/14
Taj Hotels' in-house lifestyle store Taj Khazana, announces it's much awaited sale from the 15th to 25th August, 2014.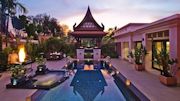 Shop Like a Local in Thailand with Banyan Tree Hotels & Resorts - 10/13/14
Thailand's famous markets and unique handmade crafts make this country a must-visit destination for shopaholics.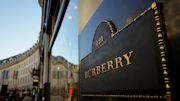 Shopping London's Luxury Quarter - 08/20/13
London Luxury Quarter is a collection of 42 world famous streets and lanes in the heart of London's prestigious West End. Home to over 1,000 retail and leisure venues.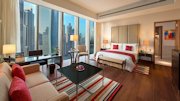 'Shop Till You Drop' at The Oberoi, Dubai - 12/09/14
Make the most of one of the biggest shopping and entertainment extravaganzas in the Middle East, the Dubai Shopping Festival, with the 'Shop Till You Drop' package at the award-winning hotel, The Oberoi, Dubai.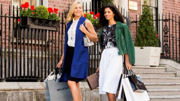 Shop 'Til You Drop in Dublin with The Merrion Hotel - 07/20/16
Dublin's five-star Merrion Hotel is offering the perfect indulgent Shop 'Til You Drop excursion, a stellar deal for American guests hoping to take advantage of the current exchange rate.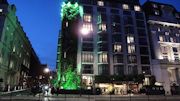 Shop til You Drop With The Athenaeum Burlington Arcade Shopping Experience - 01/19/16
To celebrate the start of the new year, the Athenaeum Hotel and Apartments is treating guests to an exclusive experience at some of the capital's most chic shopping destinations including the Burlington Arcade and Covent Garden.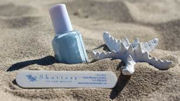 Shutters on the Beach Launches 'My Heart Shutters' Nail Polish - 07/22/16
Santa Monica's iconic Shutters on the Beach has partnered with iconic nail brand essie, announcing the launch of its exclusive "My Heart Shutters" nail polish.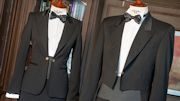 Silversea Cruises' Debuts Haute Couture Uniforms - 07/08/14
Ultra-luxury Silversea Cruises' newly designed uniforms were previewed in a fashion show held aboard Silver Wind in Venice recently.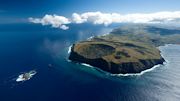 SI Swimsuit Models Visit World's Most Remote Island Address - 02/12/13
It has been nearly four decades since the first Sports Illustrated Swimsuit Issue hit the newsstands, creating a remarkably enduring media phenomenon and catapulting some of the world's most beautiful fashion models to everlasting celebrity.
Skinnygirl Cocktails: 100 Fun & Flirty Guilt-Free Recipes - 10/16/14
Hosting a holiday party or planning a girls' night and don't know what to serve? The leading lady in effortless entertaining, Bethenny Frankel, best known for her delicious, health-conscious recipes and Skinnygirl cocktail line, presents her first cocktails book, Skinnygirl Cocktails.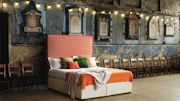 Sleep in Luxury Hotel Style at Home with a Savoir Bed - 05/31/14
Each Savoir Bed is custom-made by one superior craftsman. Often times taking up to 100 hours to complete.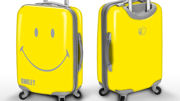 Smiley ® Luggage Spreads Good Times Everywhere It Travels - 08/28/15
Airlines are winning the war against lost luggage, according to a recent Wall Street Journal story.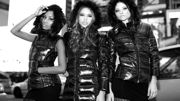 SNOWMAN Reinvents The Winter Coat - The Puffer Without the Bulk - 08/07/17
SNOWMAN New York is reinventing outerwear with the release of their Fall/Winter 17 "New Yorker" collection this September.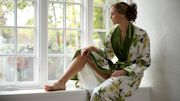 SoffiaB Luxury Holiday Robe Collection - 10/08/14
British designer Sophie Burkart created SoffiaB based on her own personal quest to find the perfect dressing gown. After many years of searching on both sides of the Atlantic she decided to design her own exclusive collection.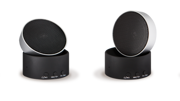 Sound of Sleep's LectroFan Micro is a Travel Must-have - 02/27/17
Research in Current Biology found that difficulty sleeping in a new location isn't just in your head – it's actually in your brain.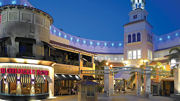 South Florida's Aventura Mall Offers Shoppers Popular Rewards Card - 05/24/11
A "must see" South Florida destination with 300 stores and 10 restaurants, Aventura Mall Rewards provides access to fabulous savings and special offers when presented at many of the mall's premier stores.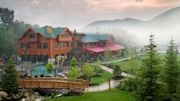 Spa and Retail Therapy at Lake Placid's Whiteface Lodge - 05/06/14
Whiteface Lodge, the award-winning resort tucked into the majestic Adirondack Mountains, awakens the mind, body and wardrobe from a long winter hibernation with its Spring Renewal package.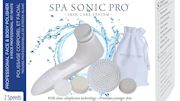 Spa Sonic Introduces New Spa Sonic Pro - 12/30/14
The Spa Sonic Pro Skin Care System Professional Face and Body Polisher is a 2 speed waterproof device which is ideal for use in the shower, bath and sink.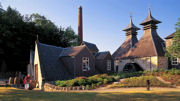 Spirit of Place: Scotland's Great Whisky Distilleries - 09/29/15
Spirit of Place: Scotland's Great Whisky Distilleries takes readers on a tour of Scotland's fifty finest distilleries, and it details the ingredients, practices, and unique traditions that have led to the region's wide range of whiskies.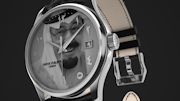 Splendore Unique Releases King Abdullah AlSaud Patek Watch - 02/09/15
Only 18 pieces will ever be produced in either white gold, yellow gold, rose gold or all black edition.
Stars, Cars and Rare Memorabilia at Motostalgia in Austin, TX - 11/04/13
As if the 75+ collector cars already announced for the Motostalgia Auction d'Elegance was not enough, the organizers of one of the most highly-anticipated auction events announced the extraordinary addition of the 1977 Shadow DN8 Formula One Race Car.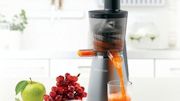 Stay Healthy with Juicepresso - 05/22/15
Beyond it's sleek design, Juicepresso has the smallest footprint of any in-home slow juicer.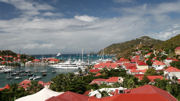 St Barths to Host Shopping Festival in August - 07/21/11
Famed for being the playground of the rich and famous, St Barths' legendary sales are due to start next month (August 8-20, 2011) allowing savvy travelers to bag designer gear at just a fraction of the price.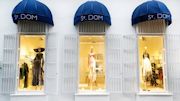 St DOM, The first design concept store in Cartagena, Colombia - 02/08/15
Situated in a 300-year-old, 700 square meter fully restored colonial house in the heart of Cartagena, Colombia.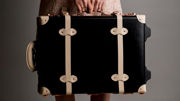 SteamLine Introduces 2 New Styles to their Line of Luxury Luggage - 04/17/16
The SteamLine Luggage brand has become synonymous with luggage that merges vintage glamour with modern luxuries. SteamLine Luggage was created to fuse travel and fashion, and inspire consumers to make jet-setting look as chic as it sounds.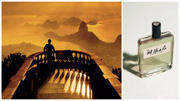 Still Life in Rio - The Perfume for Summer 2016 - 05/26/16
Olfactive Studio, the fragrance brand that intersects the art of photography with the art of perfumery captures the sunny light and exotic essence of this global city.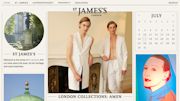 St James's, London, SW1 Launches a New Consumer Website - 07/30/12
St James's reveals its stylish new website, stjameslondon.co.uk, an online portal offering detailed information about this prestigious and historic shopping and lifestyle destination.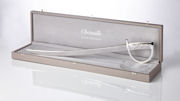 St. Regis and Christofle Unveil Bespoke Champagne Saber - 02/26/16
Honoring St. Regis Hotels & Resorts' evening ritual of sabrage, the brand is delighted to collaborate with luxury Parisian silversmith Christofle to debut the St. Regis Saber by Christofle, a bespoke saber designed specifically with the spirit and heritage of St. Regis in mind.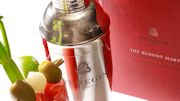 St. Regis Bottles their Famed Bloody Mary - 10/06/14
St. Regis Hotels announces for the first time they will bottle and retail their beloved Bloody Mary cocktail, born in the King Cole Bar at The St. Regis New York in 1934.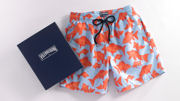 St. Regis Hotels & Resorts and Vilebrequin Launch Exclusive Swim Trunk Collection - 08/16/17
St. Regis introduces an exclusive swim trunk collection designed in partnership with Vilebrequin, the celebrated St-Tropez swimwear brand.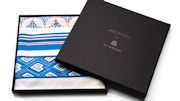 St. Regis & Jason Wu Debut the Grand Tourista Scarf - 12/02/14
The Grand Tourista Scarf by Jason Wu for St. Regis Hotels & Resorts celebrates the coming opening of The St. Regis Istanbul and is inspired by the vibrant city of Istanbul and today's grand tour.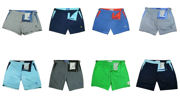 Sttarwish: Tailor-made Swim Shorts for Men and Boys - 11/16/15
Sttarwish are tailor made swim shorts using the finest quality fabrics and hardware. They are not just a swim short, but a short you can swim in and wear out day or night.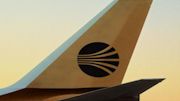 Stunning New Book Captures the Glory Days of Airlines - 03/17/15
The 1960's marked the height of print advertising, as well as the glory days of airlines. The intersection of those two industries revolutionized the travel industry, creating some of the most visually stunning corporate art of the period.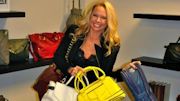 Style Room, The Ultimate Private Shopping Experience in NYC - 06/04/13
Style Room offers exclusive New York City showroom shopping experiences throughout various fashion enclaves in the city, granting guests exclusive access to major designer showrooms.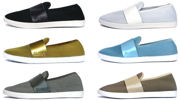 SUAVS - The Comfiest Shoes for Traveling - 07/25/16
Whether you're traveling near or far, let SUAVS take you every step of the way. Known as "the comfiest shoes on the planet", these versatile shoes provide extreme comfort whether you're waiting for that unexpected layover or sprinting towards your gate.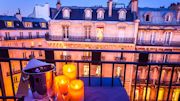 Suite Deals & Shopping Sprees from Preferred Hotel Group - 02/01/13
All new for 2013, the "Preferred Suites" and "I Love Paris" offers from Preferred Hotel Group™ are ideal for travelers who want to splurge – and save – on suite accommodations or who long for a dose of world-class culture and couture.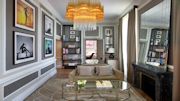 Suite Dreams: The St. Regis Rome Unveils Couture Suite - 11/02/12
The majestic St. Regis Rome announced the latest addition to its collection of signature suites at the landmark hotel with the debut of the Couture Suite.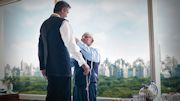 Suit Up with Bespoke Tailor Marco Inzerillo at Trump Hotel Central Park - 09/09/14
This month only, for a limited time, bespoke tailor, Marco Inzerillo, is partnering with the Trump Hotel Central Park to offer travelers a special package titled, 'Suit Up.'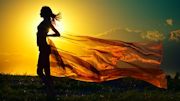 Summer's Here: Does Sun Exposure Really Cause Skin Cancer? - 06/24/13
A great video that explains the fallacy behind the commonly held myth. Learn the truth about melanoma, sunscreen, and more.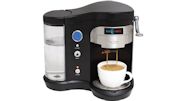 Suncana Brewer by Blu Tigres, An Artisan Coffee Maker - 06/25/13
Now there's an easy way to get a high quality single serve cup of coffee. Eco friendly and fair trade, the coffee used in the new Blu Tigres coffee machine makes all the difference.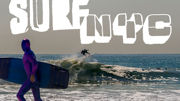 Surf NYC - 02/14/16
New York surfing is mad. Breaks are hard to access, waves are inconsistent, winter (which produces the best waves) is brutal. You might risk almost anything just so you don't hear those famous words, "You should have been here an hour ago."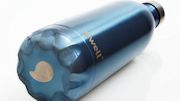 S'Well Bottle as the Ultimate Beauty Item - 10/28/13
S'well is a reusable and sustainable water bottle that keeps you looking healthy and chic -- while also helping the beauty of the environment.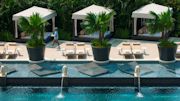 Swim In Style At Mandarin Oriental, Singapore - 03/23/15
Explore the sunny island city with Mandarin Oriental, Singapore's newly launched Swim in Style room package.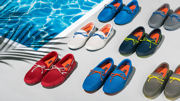 Swims Introduces Spring Summer 2017 Collection - 04/10/17
The Breeze loafer is the perfect accessory to brighten up any outfit. From day to night, beach to city, and rain or shine, SWIMS offers a complete range of footwear to complete any summer wardrobe.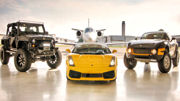 Taggart Autosport: Providing the Best High-Performance Vehicles - 05/16/16
In 2014, Jim Taggart merged his passion for fast cars with his successful business background to found Taggart Autosport.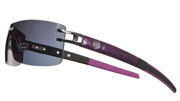 TAG Heuer Introduces Cool Purple Alligator Sunglasses - 07/02/11
TAG Heuer Eyewear L-TYPE LW (lightweight) glasses are designed to showcase the brand's most innovative and advanced patents in one product.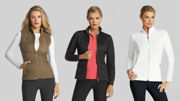 Tail Activewear: Fashions for the Stylish Active Woman and the Luxury Jetsetter - 11/06/16
For the fashion forward female golfer or tennis player, to the everyday active woman, or the luxurious jetsetter who enjoys feeling comfortable while wearing the latest seasonal styles, Tail Activewear offers flattering fit for women of all sizes.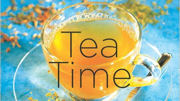 Tea Time: Delicious Recipes, Fascinating Facts, Secrets of Tea Preparation - 10/25/15
Tea is a plant with many beneficial qualities for one's health and spirit. In fact, the long life span of people in China has been associated with the population's regular intake of green tea.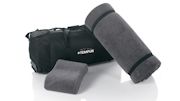 Tempur-Pedic Gifts for the Traveler - 10/27/13
On the road and sleeping away from home,
take along better support and comfort in sizes
that fit in a carry-on.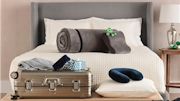 Tempur-Pedic Gifts for the Traveler this Season - 12/03/14
This holiday season, shoppers can give the gift of rest and wellness to their loved ones whenever, wherever – whether they're relaxing at home or on the road.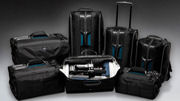 Tenba Cineluxe Collection - Travel with the best of your equipment worry-free - 04/22/17
With Tenba's Cineluxe collection, be prepared to travel with the best of your equipment without worrying if it will pass the Airline bag regulations.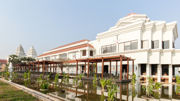 T Galleria by DFS, Angkor Opens in Siem Reap, Cambodia - 03/31/16
DFS Group, the world's leading luxury travel retailer, opened its doors today at the first T Galleria by DFS store in Cambodia.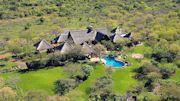 Thanda Private Game Reserve's Charitable Foundation Auctions Life-size Statue of Nelson Mandela - 06/09/14
A life-size bronze sculpture of Nelson Mandela commissioned by Thanda Private Game Reserve's charitable arm, the Thanda Foundation Trust, in partnership with Mvezo Development, led by Chief Zwelivelile Mandela, the grandson of Nelson Mandela, is to be sold at auction next week in Copenhagen.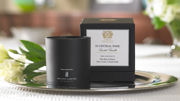 The Air of Luxury at The Ritz-Carlton New York, Central Park - 08/03/17
Embodying one of the most celebrated verdant settings in the world, The Ritz-Carlton New York, Central Park has introduced a new aroma, 50 Central Park, as well as enticing hotel experiences that capture the essence.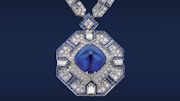 The Art of Bulgari at the de Young Museum in San Francisco - 05/13/13
The Art of Bulgari: La Dolce Vita & Beyond, 1950 – 1990 will be on display at the de Young Museum from September 21, 2013 through February 17, 2014.
The Berkeley, London launches New Pret-a-Portea Collection - 11/18/08
The world's top fashion designers, such as Yves Saint Laurent, Giambattista Valli and Dior as The Berkeley in Knightsbridge launches its new Autumn/Winter 2008 Pret-a-Portea collection.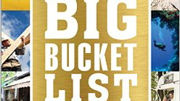 The Big Bucket List Book: 133 Experiences of a Lifetime - 12/20/15
Everyone has a daunting "bucket list" of things to complete before they die. The problem? We spend too much time creating lists of what we want to achieve instead of just doing it.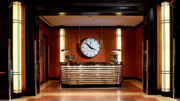 The Chatwal New York Introduces Ladies' & Gents' Bespoke Shopping Packages - 06/02/11
The Chatwal New York has created two exceptional packages harking back to a time when social graces, etiquette and grooming were common place.
The Fairmont Acapulco Princess to Host High-End Fashion Event - 12/23/13
The iconic Fairmont Acapulco Princess will host a high-end fashion event featuring Frank Lyman Design on December 28.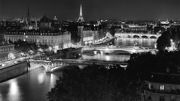 The Glow of Paris: The Bridges of Paris at Night - 08/20/15
Paris at night. Already we're expecting something special. And that's exactly what Gary Zuercher gives us in this gorgeous collection of photographs.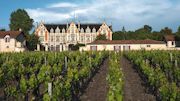 The Grand Châteaux of Bordeaux - 03/27/15
This beautiful coffee table book is a wonderful gift for wine connoisseurs or anyone learning to appreciate wine. The legendary châteaux and their great wines, history, and architecture are featured in magnificent photographs.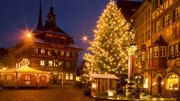 The Insider List to Swiss Christmas Markets - 11/04/15
Time flies so fast and soon it's Christmas once again – the time for Christmas Markets. In Switzerland, they are as much part of the holiday tradition as chocolates, butter cookies and mulled wine.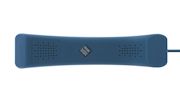 The Jet Setter's New Travel Essential - 02/22/13
From long phone calls in airport terminals to Skype chats with loved ones from the hotel room, there's no doubt mobile devices have become a necessity during travel.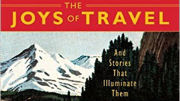 The Joys of Travel: And Stories That Illuminate Them - 03/03/16
In his upcoming book, The Joys of Travel: And Stories That Illuminate Them (Skyhorse Publishing; May 3, 2016; $24.99), Veteran travel writer Thomas Swick has identifies and shares what he calls "the seven joys of travel" in his a uniquely humorous and venerate voice.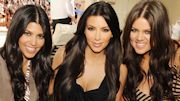 The Kardashian Sisters On How Fame Pays - 06/15/12
The Kardashian Sisters (Kourtney, Kim and Khloe) sat down with WSJ's Lee Hawkins to discuss their show, social media, growing a business and building a brand. In this clip from the full interview, Kim discusses how the Kardashians use their personalities to build their empire.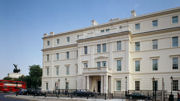 The Lanesborough Announces Auction - 11/14/13
The Lanesborough announces the unprecedented opportunity to acquire existing furnishings, artefacts and decorations, with over 3,000 lots at auction between December 9th and 13th, 2013.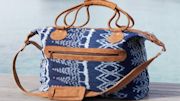 The Little Market Offers Handcrafted Products from Around the World - 05/22/15
THE LITTLE MARKET is a great organization founded by Lauren Conrad and Hannah Skvarla who established this online marketplace to help empower women all over the world.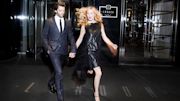 The London NYC's Fashion Week Runway Package Offers Guests Exclusive Access - 08/12/14
For the third consecutive season, The London NYC presents The Runway Package, offering guests an exclusive opportunity to experience a coveted runway show.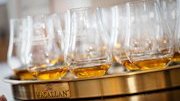 The Macallan: World's Most Expensive Whisky Sold at Auction - 02/25/15
Guinness World Records has awarded The Macallan the accolade of most expensive whisky sold at auction.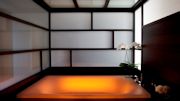 The May Fair Hotel Unveils London's Most Lavish Loo - 05/18/12
The May Fair Hotel, London, a luxury retreat for the world's most famous and distinguished faces, providing them with the superlative in surprising experiences, has now unveiled the ultimate treat for the world's most pampered derrieres; the UK's most innovative hotel lavatory.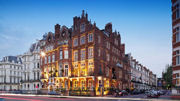 The Milestone Hotel Offers VIP Access to Major London Fashion Event - 09/13/17
The Milestone is offering the ultimate girls' night out with VIP access to one of London's biggest fashion events of the year.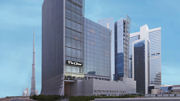 The Oberoi, Dubai: 'Shop Till You Drop' at the Dubai Shopping Festival 2016 - 01/06/16
Make the most of one of the biggest shopping and entertainment extravaganzas in the Middle East; the Dubai Shopping Festival with the 'Shop Till You Drop' package at the award winning The Oberoi, Dubai, available from January 02, 2016.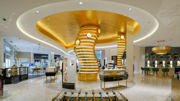 The Palazzo Las Vegas Unveils New Retail Concept, The Atrium - 10/28/16
The Palazzo® Las Vegas has opened "The Atrium," a new luxury retail concept that offers curated luxury including rare pieces, accessories, fine jewelry and watches, beauty and fragrance, electronics, and spirits from premier brands.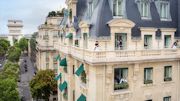 The Peninsula Hotels Partners with Net-A-Porter for Stylish City Guides - 03/31/15
The Peninsula Hotels has partnered with online luxury fashion retailer NET-A-PORTER.COM to create a series of stylish mini guides to the world's most dynamic gateway cities, beginning with The Peninsula Paris in March 2015.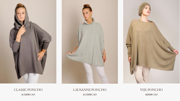 The Perfect Travel Garment: Artigiani Milanesi's Classic Cashmere Poncho - 02/02/16
The Classic Poncho is the signature cashmere garment by Artigiani Milanesi, embodying the glamour of travel.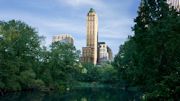 The Pierre Hotel Launches Emerging Designers Showcase - 01/31/13
In celebration of February Fashion Week, The Pierre, A Taj Hotel on New York's Central Park, is launching its new partnership with Parsons The New School For Design.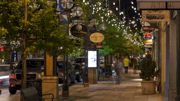 The Ritz-Carlton, Denver Offers Shopping Escape for the Holidays - 12/03/15
'Tis the season to shop 'til you drop in the Mile High City! Visitors can now experience an urban version of a winter wonderland in vibrant downtown Denver.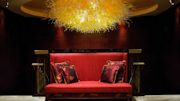 The Ritz-Carlton Denver Offers Yves Saint Laurent Retrospective - 03/08/12
Savvy world travelers and femme fashionistas alike can experience 'Haute Heights at 5280 feet' at The Ritz-Carlton, Denver when Yves Saint Laurent: The Retrospective, the exhibit's only U.S. appearance, struts into the Denver Art Museum, March 25 - July 8, 2012.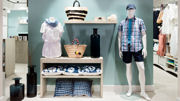 The Ritz-Carlton Key Biscayne, Miami Opens New Exclusive Boutique - 12/11/17
Luxury 5-star beach resort, The Ritz-Carlton Key Biscayne, Miami has unveiled a completely new designer shop Coastal Boutique, providing guests and locals with the ability to dress themselves from tip to toe in vibrant island couture, inspired by the breezy, tropical sun and sand of the exclusive island.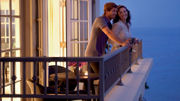 The Ritz-Carlton, Laguna Niguel Asks How Would You Spend $50,000? - 01/16/17
The Ritz-Carlton, Laguna Niguel is offering an exclusive opportunity to splurge and be pampered with a $50,000 shopping spree and stay in The Ritz-Carlton Suite in celebration of South Coast Plaza's 50th Anniversary.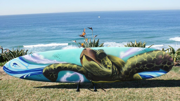 The Ritz-Carlton, Laguna Niguel Presents Annual Holiday Surfboard Auction - 11/30/15
Honoring the resort's Community Footprints commitment to supporting worthy causes, this seasonal auction supports Surfers Healing whose mission is to enrich the lives of people living with autism by exposing them to the unique experience of surfing.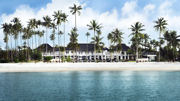 The Sanchaya Forays Into Fashion with Debut Clothing Collection - 03/22/17
Travelers know hotels manufacture their own bath and beauty products, their own signature scents, and occasionally their own bathrobes, but a show-stopping, runway-worthy collection of apparel is something quite rare. The Sanchaya is about to cultivate that rare ground.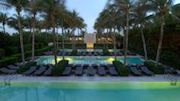 The Setai, Miami Beach Unveils Signature Fragrance - 12/10/13
The Setai, Miami Beach and ROJA PARFUMS announced an exclusive alliance that has seen Master Perfumer Roja Dove, of ROJA PERFUMES, curate a bespoke fragrance for the luxurious oceanfront property.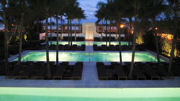 The Setai, South Beach Launches New Star Style Package - 01/24/12
Get Caught Up in Glamour at The Setai South Beach with New 'Star Style Experience'. The perfect Valentine's Day surprise, guests can immerse themselves and a loved one in high fashion, stylish accommodations, and ultimate epicurean experiences with new package available February 1, 2012.
The Shops at Crystals in Las Vegas Set to Debut Five New Luxury Stores - 07/08/13
The Shops at Crystals, the only retail destination in the world dedicated exclusively to high-end luxury brands, soon will welcome five new luxury brands.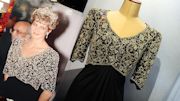 The Stafford London Presents a Rare Exhibit of HRH Diana, Princess of Wales Dresses - 11/12/14
The Lyttelton at The Stafford London has announced the launch of a Chef's Spices Afternoon Tea with a rare exhibit of HRH Diana, Princess of Wales dresses which will be presented by world famous Julien's Auctions.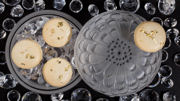 The St Regis Bal Harbour & Lalique Offer World's Most Expensive Macarons - 05/15/17
The St. Regis Bal Harbour Resort introduces a series of exceptional luxury experiences for guests in partnership with LALIQUE, the renowned French glassmaker and jeweler, reinforcing the resort's position as Miami's best address at the intersection of art, fashion and design.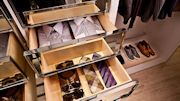 The St. Regis Bal Harbour Resort Introduces Neiman Marcus Closet - 03/25/13
Further reinforcing its appeal as Miami's newest luxury resort at "the intersection of art, fashion and design," The St. Regis Bal Harbour Resort and Residences introduces the Neiman Marcus Closet at The St. Regis Bal Harbour Resort in partnership with Neiman Marcus at The Bal Harbour Shops.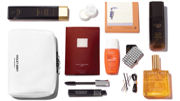 The St. Regis Princeville Resort Debuts Exclusive Island Essentials Beauty Set - 07/12/16
The St. Regis Princeville Resort is delighted to announce that the property has partnered with Violet Grey, the world's leading curator of prestige beauty, to create an exclusive set of beauty products for the resort.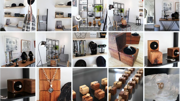 The Studio Opens at Ellerman House - 04/28/16
As a private & exclusive luxury hotel in Bantry Bay, Ellerman House is one of Cape Town's finest accommodations for the discerning traveler.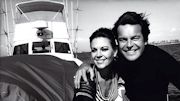 The Stylish Life, New Coffee Table Book Series Explores Luxury Lifestyles - 03/10/15
The Stylish Life series explores the lifestyles of yachting, tennis, golf, and football through sumptuous celebrity, fashion, and retro images and informative texts.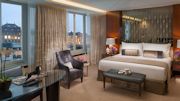 The Suite Luxury Of Time - Discover the Mastery of Fine Watchmaking at Mandarin Oriental, Geneva - 05/30/13
Ideal for those looking to indulge in today's ultimate luxury, Mandarin Oriental, Geneva has partnered with Swiss luxury watchmaker Hublot offering an exclusive package which combines a relaxing overnight stay in one of the hotel's stunningly renovated suites with a private visit and an exclusive "Watch Academy" workshop at the watchmaker's atelier.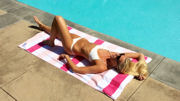 The Tillow - The must-have luxurious 'smart towel' - 08/26/16
The Tillow is the new must-have towel. This 'smart towel' is equipped with all the extras you could dream of having on your beach/pool/lake day or even a tropical vacation getaway.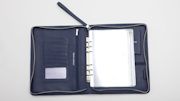 The Travel Org: The Must-Have Organizer - 04/18/15
If you are taking the family away this summer or venturing on another essential business trip then listen up! Does the thought of organizing your family's passports and travel documents fill you with dread?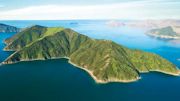 The Ultimate Christmas Gift Idea: A Private Island from VLADI PRIVATE ISLANDS - 11/12/14
It's a common misconception that private islands are the exclusive domain of millionaires and celebrities – a status symbol out of reach of the average Joe.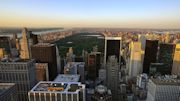 The Ultimate Gift: Baccarat Hotel & Residences New York - $60 Million Penthouse - 11/13/13
A beacon of refined style and true French glamour, Baccarat Residences New York takes the art of luxury living to new heights with its five-bedroom Penthouse.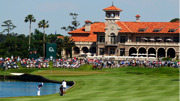 The Ultimate Gift for the Golfer - 12/17/15
What do you get someone who's already had a suite at the Super Bowl, has been to Millionaires Row at the Kentucky Derby, and just can't find another big sporting event to see in ultimate-VIP fashion?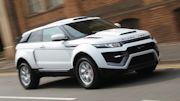 The Ultimate Luxury Gift - An exquisite, bespoke designed supercar - 11/19/13
Diamonds may be a girl's best friend, but having a completely unique and stunning supercar designed and created just for you, must be up there on the wish list for many a discerning gentleman or indeed lady.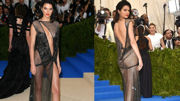 The Upper House Presents La Perla Season of Indulgence - 07/06/17
Remember Kendall Jenner's showstopping La Perla at the Met Ball? The Upper House celebrates the summer months in high style with exclusive room packages and a curated fashion showcase by La Perla.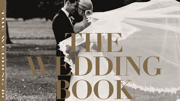 The Wedding Book: Everything You Need to Know - 10/24/15
Your wedding day is one of the most important days of your life. The Wedding Book - Everything You Need to Know will guide you every step of the way until you walk down the aisle.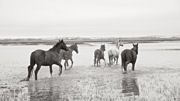 The Wild Horses of Cumberland Island - 08/03/17
The Wild Horses of Cumberland Island captures the dramatic scenery and breathtaking wildlife of Cumberland Island (site of the wedding of John F. Kennedy Jr. and Carolyn Bessette), a treasured coastal preserve along Georgia's Atlantic coastline.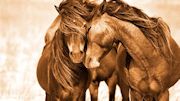 The Wild Horses of Sable Island, Book and Museum Exhibit - 05/27/14
Photographer Roberto Dutesco documents the wild and beautiful horses of Sable Island, off the coast of eastern Canada.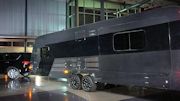 The World's First Carbon Fibre RV, the GCT CR-1 - 08/09/14
This first-ever lightweight carbon fiber RV is loaded with luxury features, and will weigh about 6,000 pounds with a price tag of $770,000.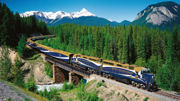 The World's Most Exotic Railway Journeys - 10/01/15
A portrait in words and photographs of over 50 of the most exotic railway journeys across the globe, in Asia, Africa, Australia, North, Central and South America, and Europe.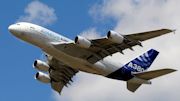 The World's Most Expensive Luxury Items - 06/16/14
It is every traveler's dream: being whisked away to far-flung destinations in a private jet decked out with a sumptuous interior.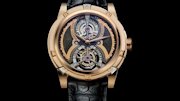 The World's Most Expensive Timepieces - 02/11/13
Despite the economic downturn, sales of luxury timepieces are growing in the men's sector. Evidence of this can be seen in official reports from the Swiss watch industry.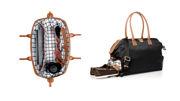 This Travel Bag Takes You from Airport to Office, and Everywhere in between - 03/14/17
If you're constantly on the go, nothing slows you down faster than an awkward or overly bulky travel bag. Whether you're rushing from the office to an early evening workout, strategically packing your carry-on for a cross-country business trip, or preparing for a fun weekend adventure, a good travel bag is essential.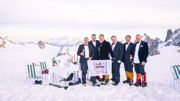 Thomas Pink Launches The Travel Collection with Explorer Neil Laughton - 11/03/15
British brand Thomas Pink - a part of the Moet Hennessey Louis Vuitton group - have just launched a travel inspired collection featuring a range of innovative non-crease pieces.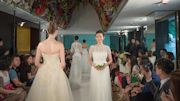 Tiffany & Co. Showcases the Hong Kong Dream Wedding - 05/21/13
World renowned jeweler, Tiffany & Co. presents their first ever spring bridal fair this month, co-hosted with the stylist restaurant SEVVA, where the event will take place.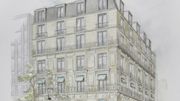 Tiffany & Co. to Open Flagship Store in Paris - 11/12/12
Tiffany & Co. announced plans to open an important European flagship store in Paris. The 10,000 square foot multi-level store will be located at 62, Avenue des Champs Elysées and is expected to open in 2014.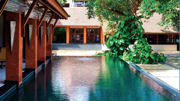 Timeless Resorts: 11 Captivating Projects Across Asia & the Seychelles - 01/13/16
Timeless Resorts is the first major monograph of the multi-disciplinary design practice Stapati, established by Architect Tony Joseph.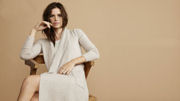 Time to Update Your Wardrobe with The Reset - 10/13/17
Your Reset is your journey — and R|Label is here to outfit you for the road ahead.
Tips for Hydrating Skin While Traveling - 11/05/13
Skin care expert and eraclea Chief Scientific Officer, Janet Denlinger, offers these tips for effectively hydrating skin in preparation for and during air travel: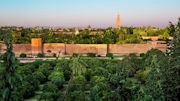 Tips for Smart Shopping in Marrakech - 12/14/13
The souks in Marrakech have long charmed visitors with miles of closet-size shops selling Skittles-colored slippers; carpets intricately woven from camel wool and cactus silk; embroidered, buttery soft leather purses; and other wares that mark the city's distinctive style.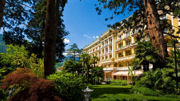 Too busy to detox? Try the Body Balance Energetic Kit - 01/03/14
Palace Merano Espace Henri Chenot is widely recognized as one of the leading medical spas in the world, favored by professional sports stars, royalty and leaders in international business.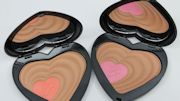 Too Faced Soul Mates Blushing Bronzer for Your Valentine - 02/08/15
Two Hearts, One Lovely Glow Bronzer and Blush: the power couple of beauty. A duo made in makeup heaven to add warmth, contour and a pop of color for the radiant look of true love.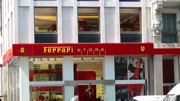 Top 10 Luxury Gifts for Father's Day - 06/05/11
With Father's Day fast approaching on June 19th, Quintessentially, a global private members' club and 24 hour concierge service, recommends some of the most unusual and exciting gifts and experiences for father's day this year.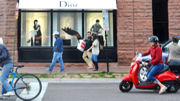 Top 10 U.S. Cities for Shopping, According to Travel + Leisure - 08/18/16
Travel + Leisure is out with a new list of the Top Cities for Shopping in the U.S., based on data from the World's Best Awards 2016 survey. New York City comes out on top, followed by Chicago and Charleston, SC.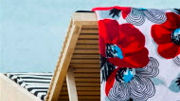 Top Australian Fashion Designer Creates Limited Edition Beach Towel for qualia - 03/11/11
Australian fashion designer Collette Dinnigan has designed a new limited edition beach and pool towel for Queensland's luxury resort of qualia which is now exclusively available for purchase by guests and qualia devotees.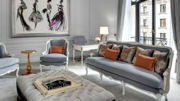 Top Fashion Inspired Hotels - 09/18/15
From the runway to the reception desk, the design and luxury from fashion week now doesn't just stick to the catwalk!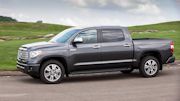 Top-of-the-Line Toyota Tundra & 4Runner Offer Luxury & Adventure - 08/06/13
We recently had the chance to test-drive the top-of-the-line 2014 Toyota Tundra 'Platinum' and the 4Runner 'Limited' at Nemacolin Woodlands Resort. We find a surprising combination of luxury and adventure in the vehicles and the resort.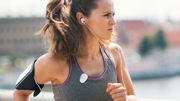 Traveling Alone? You Need This Device For Safety - 07/19/16
The Wearsafe Tag, a pioneering new wearable safety tag that calls for help at the press of a button, has launched with its first subscription-based model.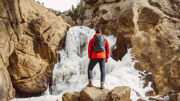 Travel Light with Matador's Ultra Packable Tech Backpack - 02/02/17
For travelers aiming to explore the mountains, rivers, and deserts of the world, the Beast28 Technical Backpack is part of a new category in the travel luggage sector – packable adventure gear.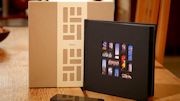 Travel Memories Made Easy with Montage and Mosaic Photo Books - 09/30/14
Now that the summer has officially come to a close, with tons of photos stored on your phone from awesome summer day trips and family vacations, the questions is what to do with these photos?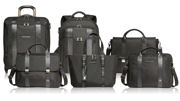 Travelpro - High Quality Luggage for the Experienced Traveler - 07/17/17
Whether it's a business trip, weekend away, or a longer vacation, Travelpro offers the highest quality luggage from suitcases and garment bags to rolling duffels, backpacks, totes, executive briefcases and more.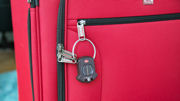 Travel Smart with AirBolt - the Bluetooth-Enabled Luggage Lock - 09/07/17
Travel intelligently with AirBolt. Control this Bluetooth luggage lock straight from your phone and keep tabs on your luggage.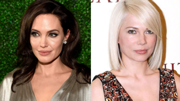 Trophy Skin: Starlet Skin Without a Trip to the Spa - 11/06/15
From Angelina Jolie to Michelle Williams, A-list stars have a little secret up their sleeve for maintaining their camera-ready perfections – microdermabrasion.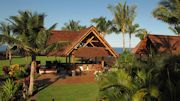 Tropical Experience: Architecture + Design, Coffee Table Book - 10/12/12
A beautiful coffee table book for lovers of the tropics, architecture and design. Many of the properties showcased in Tropical Experience: Architecture + Design have graced the pages of top luxury publications including Architectural Digest and Robb Report.
Trump SoHo Announces Fall Partners for 'Retailer of the Month' Program - 09/16/15
Trump SoHo New York, the neighborhood's only AAA Five Diamond-rated hotel, announces Veda, Andrianna Shamaris and Stella McCartney as its fall partners.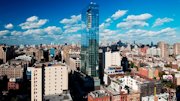 Trump SoHo Announces Shopping Card Retailer of the Month Program - 04/15/15
Trump SoHo® New York, the first Trump Hotel Collection property in downtown Manhattan and the neighborhood's only AAA Five Diamond-rated hotel, is excited to announce the launch of the Retailer of the Month program as an extension of the Trump SoHo Shopping Card, which provides insider access and exclusive discounts to the neighborhood's premier shops.
Trunkster: Zipperless Luggage with GPS + Battery + Scale - 12/06/14
Meet the world's most innovative luggage for the discerning traveler.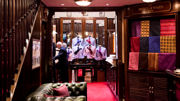 Turnbull & Asser Exclusive Bespoke Event Washington DC, March 22 - 03/21/16
Tomorrow, Turnbull & Asser will host an Exclusive Bespoke Event at The Mayflower Hotel located at 1127 Connecticut Avenue NW.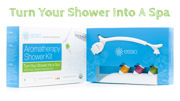 Turn Your Shower into a Spa with ESSIO Aromatherapy Diffuser - 01/29/16
ESSIO - the world's first aromatherapy diffuser turns your shower into a spa.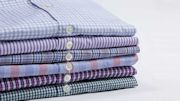 Twillory, Menswear Brand Creates Fabric From Scratch - 02/01/15
The creators of Twillory believe that state of dress is state of mind. Presenting over breakfast… rolling up your sleeves for a brainstorm… grabbing a cocktail with a colleague… it's all about looking the best at each moment, throughout each day.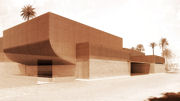 Two Yves Saint Laurent Museums to Open in Paris and Marrakech in 2017 - 06/15/16
Two museums entirely dedicated to French designer Yves Saint Laurent's work and life to open in Paris and Marrakech in autumn 2017.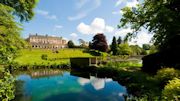 UK's Cowley Manor Offers Boutique Shopping - 07/29/14
Lifestyle shop The Hambledon will open at Cowley Manor making the luxury, contemporary country house hotel from A Curious Group of Hotels the go to retail destination in the Cotswolds.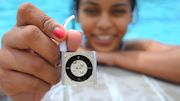 Underwater Audio Offers Unique Gift for the Music-Loving Swimmer - 09/19/14
Underwater Audio has waterproofed the iPod Shuffle, perfect for aquatic sports lovers.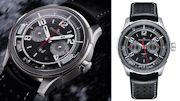 Unlock Your Aston Martin with Your Luxury Watch - 04/05/14
The sports car manufacturer Aston Martin and fine watch manufacturer Jaeger-LeCoultre, have developed a revolutionary timepiece, resulting in the closest bond of high-tech engineering and the most innovative horological expertise.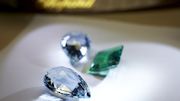 Unveiling the Mastery Behind High-End Jewelry by Chopard at Mandarin Oriental, Geneva - 05/19/15
Mandarin Oriental, Geneva and Swiss luxury jeweler Chopard are offering suite accommodation with an exclusive, behind-the-scenes private atelier visit.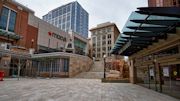 Utah Becomes World-class Shopping Destination with Opening of City Creek Center - 03/12/12
Salt Lake City, Utah will become the nation's newest shopping destination on March 22 with the opening of City Creek Center, a one-of-a-kind, dual-purpose shopping and dining destination in the heart of downtown.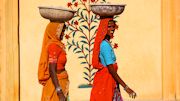 Venture to Asia for the Ultimate Shopping Experience - 02/18/15
A trip to Asia can be enriching in more ways than one. With its dense cultural history and vibrant population, Asia is the ultimate destination for those in search of a once-in-a-lifetime luxury and cultural experience.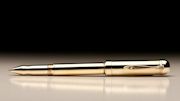 Vermont Pen - Ultra Luxurious Writing Instruments - 03/15/14
The Vermont Pen Company makes hand-crafted writing instruments to make your desk more handsome and your signatures more powerful, hand built by some of America's most legendary pen artisans.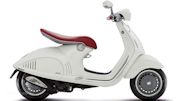 Vespa Introduces All-new Model in time for Christmas - 10/08/13
After more than 6 years, Vespa USA is introducing an entirely-new model. Enter the all-new handcrafted Vespa 946, the most well equipped, styled/designed and technologically advanced Vespa ever.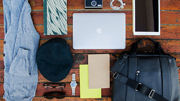 Vessel Bags: The Perfect Gifts for Travelers - 10/26/16
Vessel is the top custom bag maker for professional athletes and celebrities offering the best in quality and innovation. Each custom bag is handcrafted to reflect the unique personality of every Vessel customer.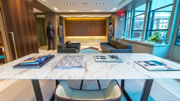 Vesture, New Made to Measure Menswear Destination in NYC - 07/15/15
Vesture is a new luxury business in men's fashion and wardrobe management located on Fifth Avenue and 56th Street.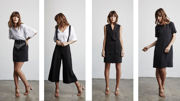 VETTA: The Perfect Travel Capsule Wardrobe 5 pieces = 30 outfits - 03/09/16
VETTA launched on March 1st with a versatile five-piece capsule collection that can be worn thirty ways.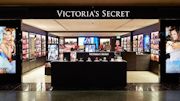 Victoria's Secret to Open at Helsinki Airport - 05/25/15
Victoria's Secret, the leading specialty retailer of lingerie and beauty products, will open its first Beauty and Accessories store on Finnish soil at the Helsinki Airport. The brand already has an onboard shop on the Viking Grace ferry.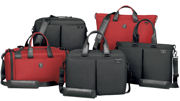 Victorinox Swiss Army Holiday Gifts for the Traveler - 11/03/15
As we approach the holiday season, we know how difficult it can be to find a gift that's practical and enjoyable. Victorinox Swiss Army offers a range of giftable items for that special person that fit within any budget–under $100, under $250 or under $500.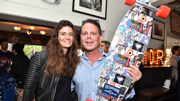 Vilebrequin Unveils Rolling Stones Collection at Launch Party - 05/31/16
Unveiling the collaboration collection with the Rolling Stones, Vilebrequin hosted a unique launch party where guests viewed the collection that was displayed on-models throughout the space.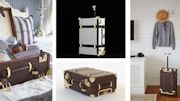 W1 Suitcase from Wilkens for the Discerning Traveler - 05/16/15
Upgrade your trip to first class with the exclusive vintage-classic W1 Suitcase from Wilkens. Whether your destination is fashion week in Milan, holidaying in the Seychelles or important business in New York, the W1 Suitcase is your new travel companion.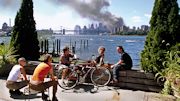 Wanderlust: 60 Years of Travel Images by Thomas Hoepker - 09/15/14
The very best photographic books whisk us away from familiar surroundings in search of far-flung places-and none more so than this impressive volume, a retrospective of photographer Thomas Hoepker's wide-ranging work.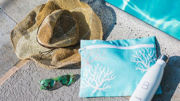 Wander Wet Bags - Holiday Gifts For The Stylish Jetsetter - 10/18/17
Created for the style conscious explorer, Wander Wet Bags are super cute, water-resistant and eco-friendly option for all your travels. Choose from gorgeous, 100% cotton prints that are Made in USA.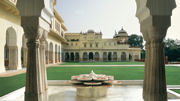 Wealthy European Consumers Rank Luxury Hotel, Handbag & Fashion Brands - 11/03/11
Loro Piana Loved by Women and Men, Hermes Earns Highest handbag score and Taj Hotels Resorts and Palaces wins in hospitality.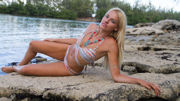 Wear Your Suncreen, but Bring the Heat in Lumé Swimwear - 03/04/16
Taking off to paradise for spring break next month? You can lather on that sunscreen and block the sun but still bring the heat in the beautiful swimwear from Lumé.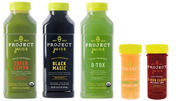 Weekend Recovery Kit From Project Juice - 06/15/15
Combining Project Juice's most effective alkalizing and detoxifying juices with its Wellness Shots, the Weekend Recovery Kit is designed to undo even your most 'guilty' of weekends.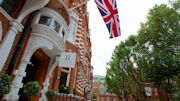 Weekend Shopping in Knightsbridge at No.11 Cadogan Gardens - 08/07/14
No. 11 Cadogan Gardens is a luxury boutique hotel, located in the heart of Knightsbridge, a few steps away from Harrods, Harvey Nichols and Sloane Street.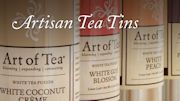 What To Buy The Tea Loving Traveler This Holiday Season? - 09/17/14
For the tea loving traveler, Art of Tea, a tea purveyor based in Los Angeles offers an extensive selection of organic and hand blended teas, and has a number of gifts perfect for the traveler in the family.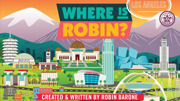 Where is Robin? - Travel Picture Books for Children - 01/05/18
Where is Robin? are picture books for children ages 4 to 8 years old to enjoy at home, school, or during travel. They tell adventure stories with the central character Robin to teach geography, culture, and history.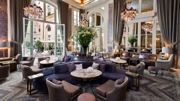 Where to Dine and Drink During Paris Fashion Week - 09/08/17
Paris Fashion Week begins September 26th, and Hôtel de Crillon, A Rosewood Hotel is one of the most fashionable venues at which to eat and drink in the city of lights.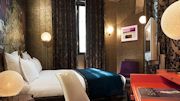 Where to Sleep, Eat and Party During Europe's Fashion Weeks - 08/12/13
From September 13-October 2, fashionistas will take over London, Milan, and Paris for each city's Fashion Week.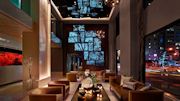 Where to Stay During Fashion Weeks - 09/09/14
Whether you're fashion conscious or not, September is the most famous month in the fashion calendar. With fashion weeks taking place in New York, London, Paris and Milan, take a look the most luxurious places to stay in the most stylish capitals of the world.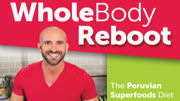 Whole Body Reboot: The Peruvian Superfoods Diet - 08/13/15
For two decades Manuel Villacorta has been helping thousands improve their life with Peruvian power foods, and now in Whole Body Reboot: The Peruvian Super Foods Diet to Detoxify, Energize, and Supercharge Fat Loss, Manuel provides the vital elements that make his dieting plan a recipe for long-lasting health.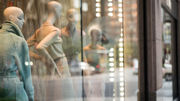 Who Says Shopping Isn't Exercise? The Ritz-Carlton, Chicago Offers 'Shopping is my Cardio' - 04/11/16
Spring is shopping season and it's nearly time to put away the heavy coats and clunky boots for light fabrics and open-toed shoes and The Ritz Carlton, Chicago has the perfect opportunity to update your spring wardrobe - with a wellness twist - with the "Shopping is my Cardio" getaway package (starting at $429 / night).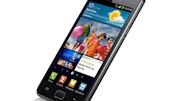 Windows Phone Makes Summer Travel Simple - 06/28/12
Whether you're hitting the beach, taking a road trip, or exploring exotic locales this summer, it is smart to travel lightly.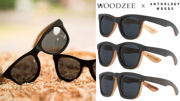 Woodzee's Sunglasses: Bridging the Gap Between Style & Nature - 08/23/16
The Woodzee Anthology Woods collection features twice-recycled reclaimed hardwood flooring transformed into numbered pairs of limited edition sunglasses.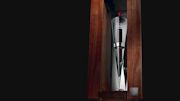 World's Most Expensive Bottle of Wine - 07/17/12
Penfolds, the South Australia based winery, has released what is said to be the world's most expensive wine, selling for a staggering AUD$168,000 (approx. US$172,718) per bottle.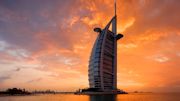 World's Most Expensive Cocktail - 10/12/12
The most expensive cocktail commercially available is "27.321", costing 27,321 United Arab Emirates Dirham (£3,766.52, US$7,439) and featuring on the menu of The Skyview Bar of Burj Al Arab Hotel, Dubai, United Arab Emirates.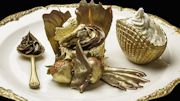 World's Most Expensive Cupcake at Bloomsburys, Dubai - 10/06/14
The Golden Phoenix Cupcake, the world's most expensive cupcake was introduced to sweet-toothed spectators in Dubai's new Bloomsbury's cafe on 5 July 2012.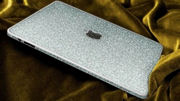 World's Most Expensive iPad Worth $1.2 Million - 06/24/11
Camaél Diamonds, the experts in bespoke diamond and precious metal accessories, announced their latest luxury line of exclusive handmade products.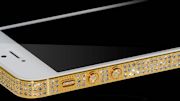 World's Most Expensive iPhone - 09/16/14
The world's most expensive Apple iPhone 6 has been made with a price tag of $2.7 million dollars.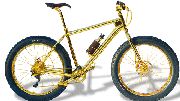 World's Most Expensive Mountain Bike Is Made With 24K Gold - 06/03/14
The House of Solid Gold offers the first 24K Gold Extreme Mountain Bike, "The Most Expensive Extreme Mountain Bike in the World".
World's Most Expensive Purse Worth $3.8 Million - 03/08/11
The House of Mouawad unveiled the Mouawad 1001 Nights Diamond Purse in February 2011, the world's most expensive handbag, valued at a staggering $3.8 million.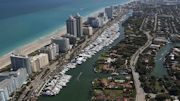 World's Premier Boat Show Docks in Miami February 14-18 - 12/11/12
Shop and compare thousands of boats and accessories; see hundreds of product debuts, experience on-water fun at Progressive Insurance Miami International Boat Show's Three Locations.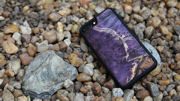 WUDlife - One-of-a-Kind Real Wood & Rock Phone Cases - 07/10/17
WÜD Life specializes in natural design and style, creating unique American-made technology accessories inspired by nature.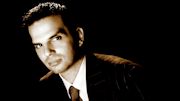 Zaharoff Opening Flagship Luxury Menswear Store in Chicago - 10/10/12
George Zaharoff, designer of fine tailored menswear and accessories, announces the opening of the Zaharoff brand's first flagship retail store in Chicago at 110 E Oak Street.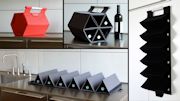 ZEbag: The Ultimate Wine Bottle Carrying Case - 04/02/15
Inspired by the wine merchants in France, the ZEbag is a convenient and elegant option to transport and house your favorite wines.