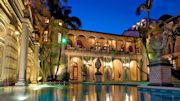 10 Best Celebrity Homes on the Market - 06/23/12
10 properties being sold by celebrities, including Oprah Winfrey, Billy Joel and Derek Jeter.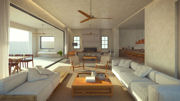 1 Hotel & Homes - Hottest New Luxury Community in Cabo - 06/03/17
Hacienda, the 22-acre private residential community in the heart of Cabo San Lucas, has just unveiled plans for its next phase of residences, a limited offering of 55 for-sale branded luxury "1 Homes" within the recently announced 1 Hotel & Homes Cabo.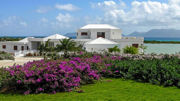 $30K Insiders Experience From Anguilla's Sheriva Luxury Villas - 07/22/17
This August & Beyond, A Luxury Sailing Experience Aboard A Traditionally Crafted Carriacou Sloop Complements Opulent Villa Accommodations, Champagne Bar, Local Surf and Turf Private Chef Dinner, Fine Rum Tastings & more.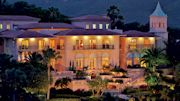 3RD HOME and The Ritz-Carlton Destination Club Announce a Unique Affiliation - 06/12/14
3RD HOME, the premier reciprocal travel club for luxury second homeowners, and The Ritz-Carlton Destination Club® announced a unique affiliation that will allow both brands to expand the luxury travel options available to their respective members.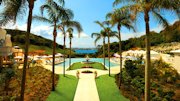 3RD HOME Expands Affiliate Portfolio with Addition of Three Premier Residence Clubs - 10/03/13
3RD HOME, the pioneering reciprocal travel club for luxury second homeowners, continues to set the standard among luxury home exchange programs with the announcement of three new affiliates.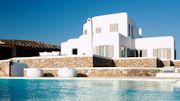 3RD HOME Redefines Luxury Home Exchange - 10/05/12
3RD HOME (www.3RDHOME.com) sets a new standard in home exchange programs, enabling members to access limitless premier vacation experiences.
3 Reasons to Stay at a Luxury Oceanview Villa in Koh Samui - 08/15/16
Koh Samui is a real gem, surrounded by pristine waters. Located in the Surat Thani Province of Thailand, this island is one of the best vacation spots on Earth. Its pearly white beaches, lush rainforests, breathtaking waterfalls and majestic temples are fantastic.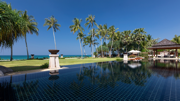 4 of The Finest Luxury Villas in Phuket for Your Family and Friends - 10/14/16
Thailand is known for its exotic islands, crystal clear waters, and extremely fine, white sand. Phuket is an island in southern Thailand where you can have the best Thai experience of your life.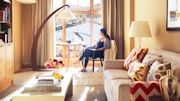 $5,000 Spa Credit for New Buyers at The Residences Viceroy Snowmass - 03/19/14
The Residences Viceroy Snowmass, a Related Colorado development, is indulging new condo buyers with the introduction of its "Retreat and Relax" program.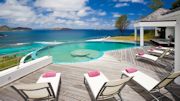 5 Contemporary Villas on St. Bart's - 08/20/14
The Caribbean is filled with travel destinations that fit all vacation styles, but those looking for uncompromising luxury find themselves in St. Bart's, often regarded as the most beautiful Caribbean island.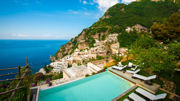 5 Insider Tips for an Authentic Amalfi Coast Experience - 03/03/16
Italy's Amalfi Coast has long been considered a must-see destination, since the golden days when old Hollywood made it their playground, visiting dignitaries used it as a place to unwind, and adventurers flocked to its mountainous peaks and turquoise seas.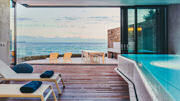 5 Luxury Family Vacation Rentals Courtesy of Kid & Coe - 03/23/16
The team at Kid & Coe know what it is like to travel with kids and aim to provide a service that exceeds every family's needs.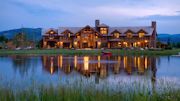 5 Luxury Lodges for an All American Mountain Getaway - 06/09/14
From classic log cabins to water-side retreats and modern lodges, these 5 homes from The Clear Creek Group are the perfect home-base for a classic (and very luxurious) summer a la' Americana.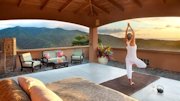 5 Luxury Wellness Villas - 09/12/14
For many of us, vacations are when we really want to relax and be pampered. Renting out a luxury villa provides a list of perks including privacy, extra space, and attentive service.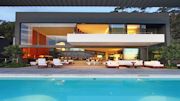 5 of the Most Exclusive Villas in Cape Town - 09/18/14
Visit the breathtaking, cosmopolitan city of Cape Town on South Africa's southernmost tip and make yourself at home in a private villa rental.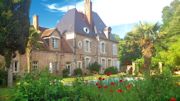 6 Great French Chateaux to Rent for Summer 2015 - 01/27/15
France gets mentioned time and time again when talk turns to the most luxurious destinations in Europe.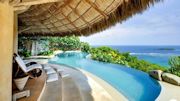 6 Luxurious Villas with Amazing Infinity Pools - 08/09/14
Renting a staffed private villa provides a relaxing and pampering vacation experience beyond compare. These villas feature infinity edge pools for even more of the WOW factor. These sleek, stylish pools take swimming and relaxation to a whole new level of luxury – check out these 5 exquisite villas that feature ultimate infinity pools.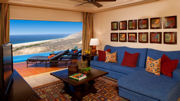 6 Top Luxury Timeshare Resorts in Mexico - 07/13/16
If you've always wanted to go to Mexico, but still haven't made the trip, the beauty of these top luxury timeshare resorts might be enough to persuade you into going. Take a look.
Abercrombie & Kent Adds Mustique Villas to Portfolio - 03/26/11
Abercrombie & Kent Villas have added over 20 luxurious villas on Mustique to their increasing portfolio of private holiday homes.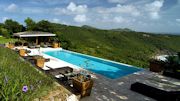 Abercrombie & Kent Launches A&K International Estates - 10/02/12
Abercrombie & Kent, leading luxury travel company, has announced the launch of a new venture, Abercrombie & Kent International Estates. The new business will market and sell exclusive residential properties from around the world, including private homes and resort residences.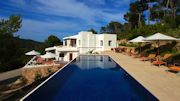 Abercrombie & Kent Launches Sophisticated Ibiza Villas - 08/14/12
A&K Villas have expanded their Balearic portfolio of Menorca and Majorca to include seven stunning new villas in Ibiza, which are available to rent in July and August.
Abercrombie & Kent Offers Incredible Summer Promotion on Tuscany Villas - 01/12/12
Abercrombie & Kent, the leading provider of luxury villa accommodation, is launching a range of savings on a selection of private homes for bookings of 2 weeks or more during spring/summer 2012. The considerable savings apply to a number of properties in Tuscany, one of A & K Villas most popular destinations.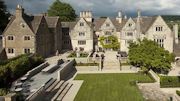 Abercrombie & Kent Villas Announce Addition of Magnificent Painswick Court to Portfolio - 05/13/13
Abercrombie & Kent Villas announces the addition of Painswick Court to the Cotswold Collection. Home to King Charles I during the Siege of Gloucester in 1643, Painswick Court is a superb example of stately English style and picturesque beyond belief.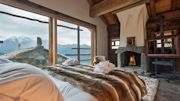 Abercrombie & Kent Villas Announce Best of the Best Chalet Awards 2013 - 12/03/12
A&K Villas announces an overall winner this year for Chalet of the Season and a number of other awards for Best in Class categories… Best for Families, Design, Spa, Party Lovers and Best for Romance.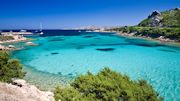 Abercrombie & Kent Villas Launches New Destination: Sardinia - 04/04/12
Marine Reserves, UNESCO heritage sites, wildlife and unspoiled beaches with rugged coastlines…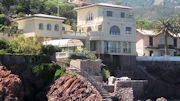 Abercrombie & Kent Villas Offer Beachfront Luxury - 06/04/13
Direct, easy access to a sweep of soft golden beach and a stretch of clear blue sea, what could be better?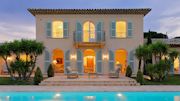 Abercrombie & Kent Villas Offers France & Italy Combined Stays - 08/14/12
If you've dreamed of a European holiday but can't choose between the sophistication of the South of France or the romance of Tuscany, A&K Villas has crafted the perfect itinerary.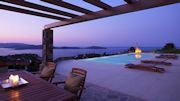 Abercrombie & Kent Villas' Six Sensationally Sexy New Villas - 02/13/13
If Greece is one of our favorite destinations, Crete is the jewel in the crown. Lyrical landscapes, atmospheric towns, beautiful beaches, translucent waters, ancient culture, beguiling charm – Crete has it all.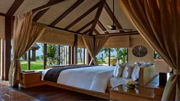 A Customized Villa Journey At The Ritz-Carlton, Bali - 08/18/16
Redefining the traditional retreat into a transcendent tropical journey, The Ritz-Carlton, Bali has debuted an enhanced villa experience, allowing guests to embrace all of the local touches and luxuries the resort has to offer.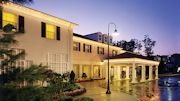 Affordable Luxury Via the Marriott Vacation Club - 08/28/13
Rarely can you find affordable luxury at a family vacation destination. All too often, luxury comes with a high price tag. The Marriott Vacation Club is intent on changing that perception.
AKA Mobile Suite Takes Glamping to the Next Level - 11/23/14
Residents of AKA can now rent the AKA Mobile Suite, a sleek, top-of-the-line Airstream from Airstream 2 Go, outfitted with AKA signature comforts and colorful Trina Turk accessories, for a curated road trip up the California coast while cruising behind the wheel of a premium GMC Yukon Denali.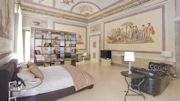 A&K Villas Florence Apartments Offer a Taste of Renaissance Culture for Budding Historians - 09/03/12
Nowhere is more inspiring for keen young art historians than the city of Florence, where at every turn visitors stumble across fascinating museums, art exhibitions and magnificently frescoed churches.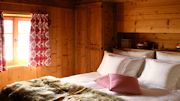 A&K Villas Launch Into The Divine Dolomites for Winter 2013/2014 - 09/03/13
This winter, Abercrombie & Kent Villas is expanding its portfolio of luxury ski chalets to include a collection of world-class properties in Italy's glorious Dolomites.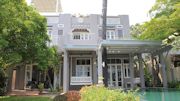 Aleenta Hua Hin Adds Luxe 3-Bedroom Private Villa with Butler - 03/24/14
Aleenta Hua Hin-Pranburi Resort and Spa just became bigger and better, adding a lavish private beachfront villa with three spacious bedrooms to its selection of beachfront villas and suites.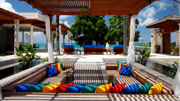 Aleenta Phuket Launches Exclusive Villa - 03/29/11
Aleenta Resorts Thailand has added to its exclusive collection of private luxury villas at its resort in Phuket – Phang Nga, with the stunning new Grand Villa Satis.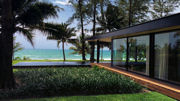 Aleenta Phuket Unveils Five-Bedroom Villa Residence - 11/18/15
Aleenta Phuket Resort & Spa, Phang Nga, has added the award-winning Grand Villa Noi to its collection of Grand Villas.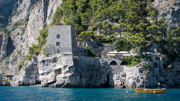 A-List Villas on the Amalfi Coast - 06/09/11
Amalfi Coast Dream offers a selection of the most beautiful Villas on the Amalfi Coast, Sorrentine peninsula, Capri and Ischia.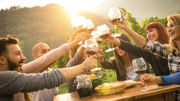 Amalfi Coast luxury villas in high demand as visitors seek 'experiential travel' - 11/07/17
One of the top global travel trends in recent years has been "experiential travel." It's a term that refers to participatory travel experiences where visitors interact with locals, learn about the culture and history of the region, and engage in off-the-beaten-path activities and adventures.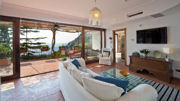 Amalfi Coast luxury villas uniquely suited to multigenerational travel trend - 10/18/17
With the 2017 peak travel season coming to a close this month, it's the right time for families to plan their 2018 multigenerational vacations, according to Carrington Italia, the only luxury villa specialists with a local office in the heart of Positano.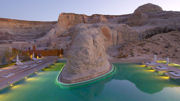 Amanresorts Unveils Plans for Luxury Villas in Utah's Canyon Country - 11/02/10
It's not oceanfront; it's not ski-in-ski-out; neither is it St. Moritz, Turks & Caicos, Bali or the plains of the Serengeti. It's deep in the heart of America's wonderland.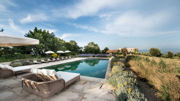 A.M.A Selections Expands Villa Portfolio to Tuscany and Umbria - 02/23/17
A.M.A Selections, French Riviera's premier luxury vacation rental agency, has expanded to Tuscany and Umbria. The company began in the South of France where it quickly gained an unrivaled reputation of reliability and superior service.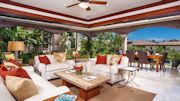 A Maui Luxury Villa - with Your Own Concierge - 11/29/12
After 14 years working as a Concierge for Four Seasons Hotels & Resorts, Irene Aroner had an entrepreneurial vision. Why not represent the best villas on the island of Maui and include her concierge expertise as part of a luxury vacation package?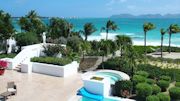 Amazing Arushi Villa in Anguilla - 03/09/15
On Anguilla's most private piece of Rendezvous Bay oceanfront sits the ultra-luxurious Arushi Villa. This marbled-white five-bedroom residence features 15 distinct vantage points showcasing epic views of the neighboring island of St. Maarten.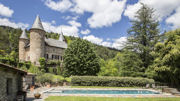 Amazing Summer Villa Deals with Oliver's Travels - 06/30/15
Oliver's Travels is offering amazing summer holiday deals, with idyllic French Chateaux rentals up to 90% off.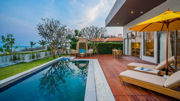 Ananda Hua Hin Launches with Elite Beachfront Pool Villa Collection - 04/20/17
Featuring a collection of elite private beachfront pool villas, Hua Hin's most exciting new opening, Ananda Hua Hin Resort & Spa opened on 1st April 2017, setting a new standard for privacy and exclusivity across the royal region.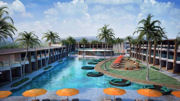 Ananda Hua Hin to Launch with Elite Beachfront Pool Villa Collection - 03/09/17
Hua Hin's most exciting new opening, Ananda Hua Hin Resort & Spa is to open on 1st April 2017, featuring a collection of elite private beachfront pool villas expected to set a new high watermark for privacy and exclusivity in the royal destination.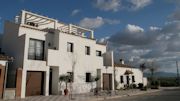 An Architect's Escape: A Cultured Retreat in Andalucia, Spain - 03/15/12
Los Angeles Architect-Designed Vacation Villas Meld Modern Aesthetic with Spanish Charm in the Heart of Andalucia.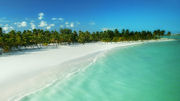 An Escape to Cap Cana, Dominican Republic - 03/08/11
No sooner have you entered the gates of Cap Cana than you feel like someone has flipped a switch. During the one-mile drive leading up to the Caleton Beach Club & Villas, an unmistakable feeling of hushed anticipation will have you inching forward to the edge of your seat.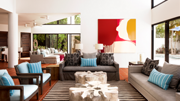 Anguilla's Altamer Resort Unveils Blue Diamond Villa - 03/24/16
The 13,000 square foot oceanfront villa was designed by Linda Warren, the designer behind the resort's Antilles Pearl villa, as well as the first phase of Cap Juluca and the Cerulean Villa.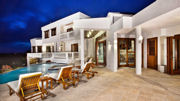 Anguilla's Sheriva Luxury Villas & Suites Celebrates 10 Years with 30% Off - 07/10/17
A hidden gem in the Caribbean's British West Indies, Sheriva Luxury Villas & Suites is celebrating a decade of service with its current Anniversary Promotion.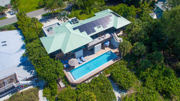 A 'One of a Kind' Brings Something Completely New to Anna Maria Island - 01/14/16
Over a million people discovered the 'hidden' gem of Manatee County last year, seven communities that makes up Florida's Gulf Islands, where guests come from all over the world to experience 'Real. Authentic. Florida'.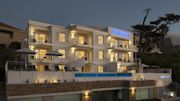 Apartment Living and Long Stay Holidays at Cape Town's South Beach Camps Bay - 01/15/15
For guests visiting Cape Town in search of more than hotel life, South Beach Blue Views in Camps Bay offers the comforts of home in the luxury of a 5-star self-catering apartment.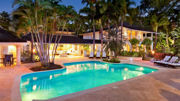 A Private Escape to Villa Bluff House, Barbados - 10/10/17
Villa Bluff House is a magnificent six bedroom Bajan Palace in Barbados, located a short walk from the legendary beach paradise of Sandy Lane.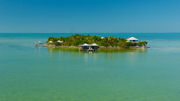 Arrive In Style For A Private Island Villa Vacation At Cayo Espanto - 05/16/17
Cayo Espanto, the ultra, all-inclusive private island resort off the east coast of Belize, is offering the ultimate summer romance package that allow couples to arrive in style on a private helicopter, accommodations in luxurious oceanfront villas and aquatic excursions to the world's second largest coral reef system in the world, Belize Barrier Reef.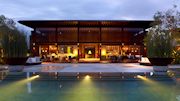 A Study in Opulence…Featuring the Largest Residence in West Bali - 08/02/12
Perched on 5,250sqm of beachfront landscape, amongst verdant rice terraces and a beautiful black sand beach, the Ten-bedroom Residence at Alila Villas Soori offers the most exquisite views of Bali's South West coast, not far from the island's famous Tanah Lot Temple.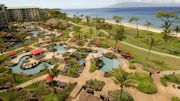 At Home at Maui's Honua Kai Resort & Spa - 09/15/12
Honua Kai Resort & Spa is the first new full-ownership resort opportunity on Ka'anapali Beach in more than 25 years.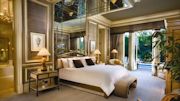 Attainable Luxury in Las Vegas at The Villas at The Mirage - 02/11/14
The Villas at The Mirage, Las Vegas' first ultra-luxury accommodations once reserved only for VIPs, are now open to the public for reservation.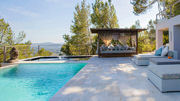 Atzaró Ibiza Villas - The Perfect Way to Experience Luxury on the Island - 02/04/16
Beginning in the 1960s Ibiza has enjoyed an amazing tourism expansion gaining the status of a paradise on earth. The amazing beauty of its beaches and the excitement of its nightlife has made Ibiza a highly desired destination among the jet set.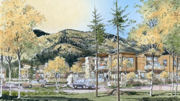 Auberge Resorts and The Aspen Club & Spa Partner to Develop Luxury Residences - 03/10/11
The unique new residence club will provide owners with Auberge Resorts' signature style of affluent living with the unparalleled wellness lifestyle of The Aspen Club.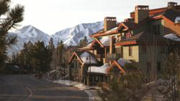 Auberge Resorts Announces Management of Mammoth 8050 Residences - 11/16/11
Auberge Resorts, owners and operators of award-winning luxury resorts and private residence clubs throughout North America, has continued its expansion into ski country.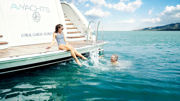 AvYachts Partners with Elite Alliance for Luxury Home Exchanges - 11/06/17
AvYachts, the foremost provider of fractional yacht ownership, is doing for yachting what NetJets and Flexjet have done for private jet travel: Selling shares to make an exclusive experience more affordable and accessible.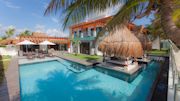 Azul Hotels by Karisma Unveils 11,000 Square-Foot Oceanfront Villa - 10/24/12
11,000 Square-Foot Oceanfront Villa Combines the Privacy of a Residence with the Services and Amenities of a Luxury Boutique Resort. Azul Villa Esmeralda features a Private Spa, Fitness Center, and Conference Room on the Riviera Maya, Mexico.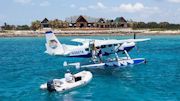 Bahama's Nandana Villa Adds Seaplane Transfers - 08/16/13
Nandana Villa has announced the addition of private seaplane transfers to its extensive list of resort amenities.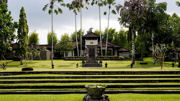 Bali's Storied Hadiprana Villa Relaunches After Renovation - 09/03/15
More than a decade after Hendra Hadiprana transformed his sprawling Balinese retreat into a luxurious 20-villa resort, The Chedi Club Tanah Gajah has wrapped up renovations on the most stunning villa of all – the Hadiprana Villa.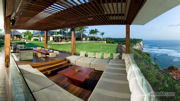 Bali's Three Most Extravagant Luxury Villas - 02/15/12
Vilondo Villa Rental agency announces their list of the most extravagant villas in Bali. If your own private staff of more than 20 people, fragrant flower gardens, private open air bathrooms or endless luxury captures your interest, you should take look at these amazing Bali villas.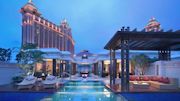 Banyan Tree Macau Invites You to Experience Their Pool Villas - 03/24/15
Banyan Tree Macau features ten Pool Villas located in the midst of Macau's buzzing Cotai Strip. These Thai-inspired havens allow guests to enjoy traditional Asian hospitality, providing the ultimate in resort living and chic weekend getaways only a short ferry ride or helicopter hop from Hong Kong.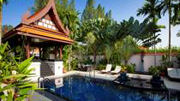 Banyan Tree Phuket Re-Launches as an All-Pool Villa Resort - 08/24/15
A tranquil oasis in Thailand's pearl of the Andaman, Banyan Tree Phuket invites guests to join in celebrating its highly anticipated re-launch as the island's most recognized five-star retreat in its 21st year.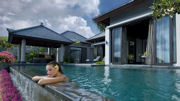 Banyan Tree Private Collection Offers Access to Luxury Villas and Apartments - 05/04/11
Targeting discerning individuals, Banyan Tree Private Collection offers members bespoke travel experiences as well as the luxury of a second home without the hefty expense or hassles of owning a property.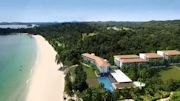 Banyan Tree Unveils Cassia, Hotel Residences of the Future - 06/05/14
The award-winning hospitality group, Banyan Tree, announced today the launch of a new brand, Cassia, in a completely new space for the group.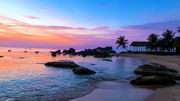 Barbados is this Year's Holiday Villa Destination - 10/02/17
Barbados is by and far one of the most popular tourist destinations in the Caribbean, and has also grown into a hotspot for luxury private Caribbean villa rentals, and for many very good reasons.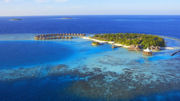 Baros Maldives Adds 5 New Pool Villas - 03/31/11
Baros Maldives has added five new Pool Villas to give a total of 10 elegantly furnished beach Villas, each with it's own private plunge pool.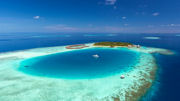 Baros Maldives Reveals Renovated Deluxe Villas with New Luxurious Upgrades - 11/28/17
Recently awarded "Resort of the Year 2017" by Small Luxury Hotels, Baros Maldives continues its reputation of always staying ahead of guests' expectations with new sophisticated upgrades to its Deluxe Villas.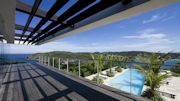 Bespoke Brazil Expands its Luxury Travel Portfolio - 08/06/13
Bespoke Brazil, the specialist Brazil tour operator, has expanded its luxury portfolio to offer its discerning clients a number of exclusive beach villas and luxury yachts.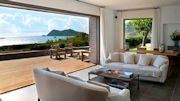 Best Luxury Villas for Romantic Stay in St Tropez - 08/04/14
There are few places as romantic as Saint Tropez, where the sun throws an extraordinary light over the Provencal countryside and beautiful azure coastline.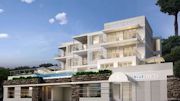 Blue Views to Open New Luxury Apartments in Camps Bay - 07/09/14
The Blue Views Collection announced the opening of a newly acquired property, South Beach Camps Bay, situated less than 50m from the vibrant and chic beachfront, consisting of nine 1 bedroom apartments, all sea facing.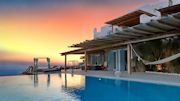 Blue Villas Collection Offers Wellness Vacations in Greece - 04/03/15
For the past decade, most of the world has developed a better understanding on the importance of being fit and healthy, and Blue Villas Collection has been following this trend.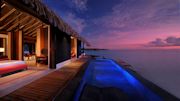 Brand New Water Villas with Pools Unveiled by One&Only Reethi Rah in the Maldives - 11/25/14
One&Only Reethi Rah, the ultimate Maldivian luxury hideaway, has just unveiled six new Water Villas with Pools, offering guests a sleekly designed new over-water accommodation option and an absolutely unprecedented level of privacy.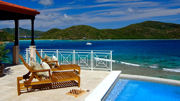 BVI's Scrub Island Resort Completes Hillside Villas - 02/09/12
The Scrub Island Resort, Spa & Marina in the British Virgin Islands has completed construction of its seven hillside villas.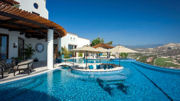 Cabo's #1 Private Villa Debuts Personal Wellness Retreat - 07/06/17
Fancy wellness camps and retreats were a top trend last year but the ultra-rich require a higher level of privacy and security that only a private villa can offer and only one villa truly understands how to satisfy this demanding clientele…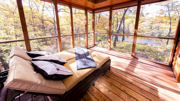 Canoe Bay ESCAPE Village Debuts In Northwest Wisconsin - 12/05/17
ESCAPE Homes - a pioneer in the design of quality, handcrafted tiny portable houses - unveils the first phase of its namesake Canoe Bay ESCAPE Village in northwest Wisconsin this month.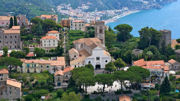 Carrington Italia Launches Offering Amalfi Coast Luxury Villas - 01/12/16
The Carrington Companies has launched Carrington Italia, a dedicated booking website for luxury villas on Italy's renowned Amalfi Coast.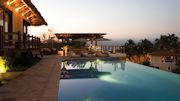 Casa Colina Offers Families Private Ultra-Luxe Mexico Getaway - 05/17/12
Casa Colina is luxurious private villa located along Mexico's Pacific Coast between Puerto Vallarta and Acapulco.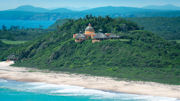 Casa Cuixmala Reopens February 1 - 01/11/16
The first view of Casa Cuixmala can be startling. An exotic palace rising from the jungle in a remote part of the Mexican Pacific.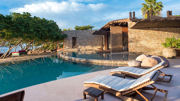 Casa Majani, A Trophy Getaway in Exclusive Punta Mita - 10/17/16
I'm lying in the same bed that Oscar winners have slept in, gazing out at my private pool and listening to the waves of the Pacific Ocean. With a touch of a button the blackout shades come down and I'm off to dreamland. I awake before dawn and step into the infinity-edge pool right from my suite. Floating, I gaze up at the star-filled sky. I'm not sure if I'm awake or still dreaming. This is what it feels like to stay at Casa Majani.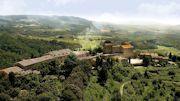 Castelfalfi Resort & Residential Complex Revives Medieval Village in Tuscany - 08/26/13
An inspirational story of revitalization and restoration, Castelfalfi, an 800-year old medieval hamlet that has risen and fallen several times throughout its history, is in the midst of a new renaissance.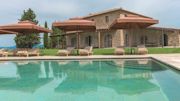 Castiglion del Bosco Introduces Villa Oddi, Luxe Restored Farmhouse - 09/12/14
Tuscany's Castiglion del Bosco has unveiled its tenth villa, Villa Oddi, housed in a refurbished 18th- century farmhouse.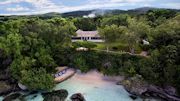 Celebrate Bond and Follow in the Footsteps of Ian Fleming at GoldenEye - 02/13/15
As the first footage is released from the new Bond film Spectre, premiering October 2015, Bond fans prepare to once again pay homage to infamous author, Ian Fleming.
Celebrate Easter the European Way with Abercrombie & Kent Villas - 03/12/13
Elaborate processions, papier maché giants, cheese rolling races, exploding doves, burning effigies and parties; Easter in Europe is a whole new ball game.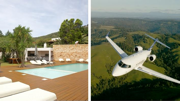 Chic Ibiza Villas & PrivateFly Launch Ultimate Luxury Ibiza Itinerary - 08/06/16
For €100,000 per week, eight can fly by private jet and experience the very best of the White Isle. Staying in an exclusive villa, the trip also includes dinner at restaurant Sublimotion, awarded 'world's best innovation in food and drink'*, plus day hire of a yacht.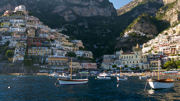 Come September: Seven reasons to book your Amalfi Coast villa in the late season - 09/05/17
Another banner year for tourism along the famed Amalfi Coast has welcomed throngs of travelers to the region this summer, and the picturesque towns dotting the hillsides currently are teeming with visitors from across the globe.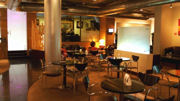 Complimentary Access to Airport VIP Lounge for Mead Brown Costa Rica Villa Guests - 02/02/11
Guests of Mead Brown Costa Rica Vacation Rentals who stay in a Mead Brown villa will receive complimentary passes to the VIP Lounge at Juan Santamaria International Airport (SJO) San Jose, Costa Rica.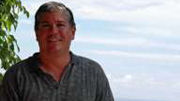 Conde Nast Traveler Names Mark Mead Villa Rental Specialist - 03/18/11
Mark Mead, CEO of Mead Brown Costa Rica, was named THE Costa Rica villa rental specialist by Condé Nast Traveler magazine. Mead is one of 44 in the world to earn the distinction and the only expert recognized for Costa Rica.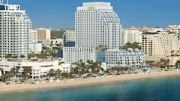 Conrad Fort Lauderdale Beach Residences Launches - 08/25/14
Orchestra Hotels + Resorts, developers of the award-winning Hilton Fort Lauderdale Beach Resort, launches Conrad® Fort Lauderdale Beach Residences, a condominium and hotel project, located in the enviable oceanfront address of 551 North Fort Lauderdale Beach Boulevard.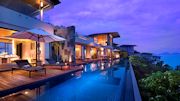 Conrad Koh Samui Unveils Three Bedroom Pool Villa - 05/22/13
Conrad Koh Samui is delighted to introduce its newest residence, the Oceanview Three Bedroom Pool Villa. Designed for the most discerning travellers, this luxury residence will create a memorable experience for those who appreciate the finest in resort living.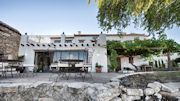 Cortijo Bujio: A Villa Hotel in Andalucia, Spain - 03/06/12
Lovingly restored and beautifully furnished, the cortijo captures the magic of the Moorish influence that has contributed so much to Spain's history.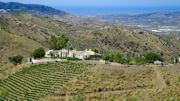 Cortijo El Carligto Claims Top Spot as Private Andalucian 'Gastro-Villa' - 09/18/12
Since welcoming singer George Michael as the first guest in 2009, private rental estate Cortijo El Carligto has steadily expanded its in-house service offerings and A-list appeal to emerge as the premiere "gastro-villa" in Andalucia.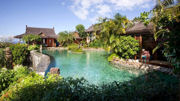 David Bowie's Mandalay Estate Available for Rent on Celebrity Island of Mustique - 03/23/16
For the first time ever, The Mandalay Estate, a beautiful hill top villa on the stunning Caribbean island of Mustique, and one of the island's most iconic homes is available for rent.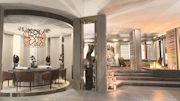 Debut of Lavish Nobu Villa Marks Completion of World's First Nobu Hotel Caesars Palace Las Vegas - 09/10/14
Defined as the highest point or utmost level, The Nobu Villa is the pinnacle of the world's first and currently the world's only Nobu Hotel Caesars Palace Las Vegas – both literally and figuratively.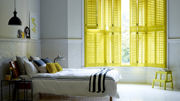 Designing a Luxury Holiday Villa for Rental - 02/26/17
Holiday villas are popular travel destinations for visitors from around the world. The combination of peace, quiet, and luxury attracts discerning travelers looking for a break from their busy lives.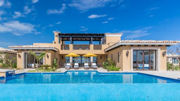 Diamante Launches Direct Booking for Cabo Vacation Residences - 09/12/17
Diamante Cabo San Lucas, a master-planned luxury resort community, now offers direct booking for stays in their vacation residences.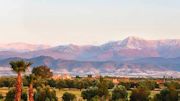 Discover More of Morocco - 07/20/14
Attracting the likes of Salma Hayek, Orlando Bloom and Adrien Brody, Morocco proudly stands as one of the most sought-after exotic getaway destinations in the world.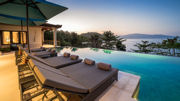 Discover Phuket with New Residential Villa Offerings from Trisara - 06/09/15
Phuket – Discerning travelers seeking a most indulgent holiday escape can now experience the best of Trisara. These two enhancement packages for guests staying in 2- to 6-bedroom Trisara Residential Villas offer unparalleled island luxury.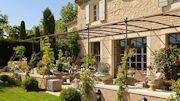 Discover the Best of Provence this Summer - 05/28/15
For those thinking of taking advantage of the low Euro this summer but who haven't gotten around to planning their travel, have no fear – Provence Emotional Escapes has gorgeous luxury villas available for the perfect getaway.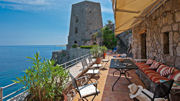 Discover Truly Unique Luxury Accommodations on the Amalfi Coast - 09/15/16
Even the best hotels begin to resemble one another after a while, and today's luxury travelers want something more – something different. When planning their next vacation, travelers seek unique experiences: hidden gems tucked away from the common tourist haunts.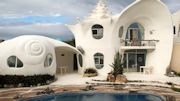 Disney Princess Dwellings Come to Life as Vacation Rentals - 06/09/14
For more than 75 years, Disney princesses have captured our imaginations and transported us into magical worlds that only exist in our wildest dreams.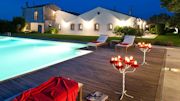 Dream Houses and Villas in Baroque Sicily - 04/12/12
Sicily has proved to be an astonishing movie location throughout time.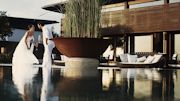 Dream Retreat at Alila Villas Soori, Bali - 05/26/13
Alila Villas Soori is where paradise resides, but nowhere more so than in the resort's residences.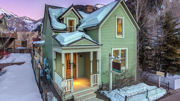 Dunton Life Announces Opening of Dunton Town House in Telluride - 11/14/16
Dunton Town House, a beautifully appointed five-bedroom bed & breakfast in the historic mining town of Telluride, has officially opened for guests, just in time for the 2016-2017 ski season the area is known for.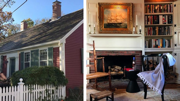 Eben House Unveils Provincetown's First Full-service Luxury Rental - 02/14/17
Making its debut for the 2017 season and offering Provincetown's first full-service luxury rental, "The Residence at Eben House" is a four-bedroom home adjacent to the Inn and available for exclusive use starting April 15, 2017.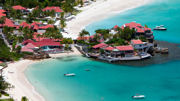 Eden Rock - St Barths To Reopen Summer 2018 - 10/05/17
Oetker Collection's Eden Rock – St Barths will reopen summer 2018, following repairs to damage caused by Hurricane Irma.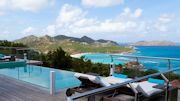 Eden Rock Villa Rental Introduces Exclusive Villas & Services - 05/12/15
Eden Rock Villa Rental introduces a range of new luxurious services provided to the portfolio of more than 80 of St. Barths most exclusive villas, all directly linked to the legendary services of the five star hotel Eden Rock - St Barths.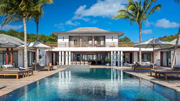 Eden Rock Villa Rental Program Open for Service With New Features - 01/19/18
Eden Rock Villa Rental offers a portfolio of more than 100 carefully selected rentals and is currently welcoming guests despite many island closures.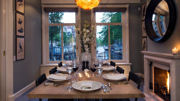 Eleven Experience Announces Opening of Canal Huis 58 in Amsterdam - 07/16/15
Eleven Experience, a unique collection of lodges and chalets paired with experiential travel adventures around the world, has announced the opening of its first-ever urban property, the Canal Huis 58 in Amsterdam.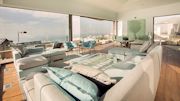 Ellerman House Unveils Wine Gallery and Villa Two in Cape Town - 12/02/13
Ellerman House has announced the opening of its highly anticipated Wine Gallery and second luxury villa to be known as Villa Two.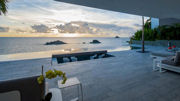 Enjoy 2018 in St. Barts as the Caribbean Jewel Reopens to Guests - 01/10/18
Bouncing back in typical St. Bart's fashion, this island and its amazing people have worked eagerly and tirelessly to make way for the grand reopening of their island in the wake of Hurricane Irma.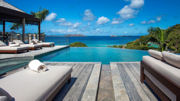 Enjoy Amazing Views from Villa Castle Rock St. Barts - 11/09/17
Expansive, immaculate and boasting one of the single greatest assortment of amenities of any private villa rental property anywhere, St. Barts' Villa Castel Rock makes five-star hotels look like hostels and could bring a Saudi prince to tears!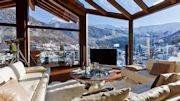 Enjoy Summertime in the Swiss Alps with A&K Villas - 08/14/12
If you're more of a Julie Andrews than an Eddie 'the Eagle' Edwards then a summer trip to the Swiss Alps could be just for you.
EROSANTORINI Debuts as the Island's Most Exclusive Resort Estate - 10/24/16
Total privacy, exquisite natural beauty, and bespoke hospitality, amidst one of the world's most popular island destinations -- that's the promise of EROSANTORINI, a new exclusive-use year-round estate opening in September 2016 on the island of Santorini.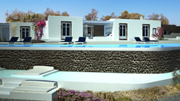 EROSANTORINI - The Island's Most Private Luxury Estate Opens in July - 04/01/16
Universally known for its azure waters and white washed architecture, the one thing lacking on the iconic island of Santorini is privacy. Until now.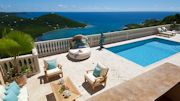 Escape the Chill at Eco Serendib Villa & Spa on St. John and Warm Up With Exclusive 'Get Acquainted' Savings - 01/07/14
Eco Serendib Villa and Spa, a sumptuous retreat with breathtaking views of the Caribbean Sea and St. John's southwestern coast, is offering a get acquainted "Pay Six, Stay Seven" special on already reduced rates.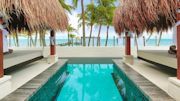 Escape the Cold and Spend Christmas in a Luxury Villa - 11/21/13
Passepartout Homes, an exclusive travel club, is offering guests the ultimate in luxury villa living this holiday season and has shortlisted three villas perfect for a winter escape.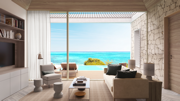 Escape The Winter Cold at These Tropical Homes - 01/13/18
Here are a few sun-drenched properties located in destinations that all boast year-round sunshine and warm temperatures to get you out of the cold.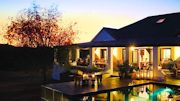 Escape to Koro Lodge in South Africa's Bushmans Kloof - 09/09/12
Meeting the increased need for 'private villa vacations', Koro Lodge at Bushmans Kloof Wilderness Reserve & Wellness Retreat is fast gaining popularity as a private wilderness retreat for couples or friends travelling together, as well as the perfect family getaway.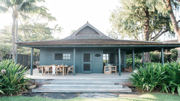 Escape to the Beach Cottage Maui on the Island's North Shore - 07/31/17
Located on Maui's North Shore, Beach Cottage Maui is a newly renovated plantation cottage owned by Bay Area residents George and Angela Hensler.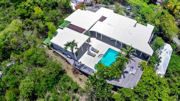 Escape to Villa Ylang Ylang St. Bart's - 12/05/17
Villa Ylang Ylang is a beautiful, modern and chic Caribbean vacation destination located in Flamands on the island of St. Barts.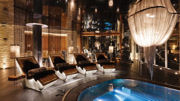 Europe's Most Luxurious Ski Chalets - 11/23/15
See inside some of the most indulgent and luxurious chalets out there from gym, spa and entertainment facilities that are extravagant, to the ultimate in-house ski facilities and unrivaled piste locations.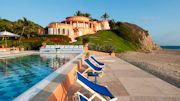 Exceptional Beach House in Cuixmala, Mexico Available for First Time - 03/08/12
Casa la Playa, one of Cuixmala's exceptional private houses, is available for rent in for the very first time.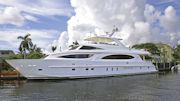 Exclusive Resorts Adds a Private Luxury Yacht to Its Portfolio of Vacation Experiences - 05/06/14
Exclusive Resorts, the preeminent destination club specializing in bespoke villa and experiential vacations, announced that it has joined forces with Monocle*, the pioneer in fractional yacht ownership, to add a private 100' foot yacht to its $1 billion dollar portfolio.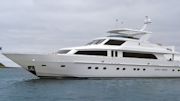 Exclusive Resorts Adds Second Ultra-Luxury Yacht To Its Collection Of Experiential Vacations - 09/04/14
114-Foot All-Inclusive Yacht Moored in the Caribbean Joins the Club's Carefully Curated Portfolio of Travel Options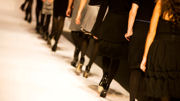 Exclusive Resorts Announces New Collection of Distinctive Member Events - 10/06/11
Exclusive Resorts, the world's leading private club for luxury travel experiences, has announced a collection of exceptional new events planned for 2012 through its distinctive Member Events program.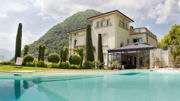 Exclusive Resorts Announces New European Villa Collection For Summer 2016 - 07/14/15
Exclusive Resorts, the nation's premier vacation Club, is adding to its renowned collection of over 400 luxury residences and experiences by introducing a brand new European Villa Collection for 2016.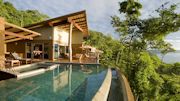 Exclusive Resorts Introduces New Ways To Access Its Private Luxury Residence Portfolio - 05/28/14
Exclusive Resorts' New Product Suite Provides Consumers and Corporations New Ways To Access the Club's $1 Billion Dollar Portfolio with No Membership Fee or Long-term Commitment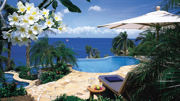 Exclusive Resorts Named Best Destination Club by Robb Report - 05/25/11
Exclusive Resorts, the world's leading luxury destination club, has been recognized in Robb Report's 23rd annual "Best of the Best" issue as the top "Destination Club" in the world.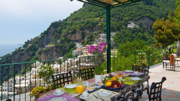 Exclusive Resorts To Launch New European Collection - 08/02/17
Exclusive Resorts is the world's leading destination club, providing members with access to a $1 billion-dollar portfolio of more than 300 multi-million dollar vacation homes worldwide.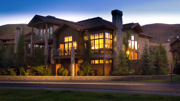 Experience the Best of Sun Valley with Natural Retreats - 11/06/15
New on the Sun Valley scene, luxury experiential travel company Natural Retreats has expanded their exclusive Handpicked Home Collection to offer over 136 exquisite vacation rental homes.
Experience The Hamptons Most Exclusive Oceanfront Property - 04/29/12
Oceanfront properties in the Hamptons are usually valued in the tens of millions, but luxury residences at the Panoramic View, an exclusive full-service luxury complex in the Hamptons, are a more accessible option for second-home owners.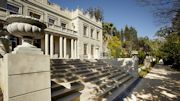 Fairlawns Launches Victoria Tea Lounge and Private Villa Residence - 03/05/14
Fairlawns Boutique Hotel & Spa has launched its new Private Villa Residence as well as the new Victoria Tea Lounge as part of its 2014 expansion plan.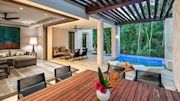 Fairmont Heritage Place, Mayakoba to Open as New Residential Development - 03/12/15
The official opening of Fairmont Heritage Place, Mayakoba on March 20, 2015, will mark the completion of the first phase of the project and includes the debut of six of 30 planned private residence club homes, which are located in Mexico's most exclusive master-planned resort community.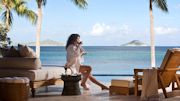 Family Villa Escape to Virgin Gorda this Summer - 05/13/13
The ideal summer vacation should be a dreamy time to relax, indulge and escape everyday cares. That's the concept behind Villa Aquamare's Summer Escape package, which offers 9 nights in one of Villa Aquamare's luxury villas for the price of just a 7-night stay.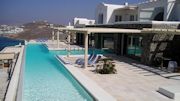 Fancy following the Kardashian troupe to Mykonos? - 05/21/13
Perfectly Chilled Villas for Curious and Style-Savvy Travelers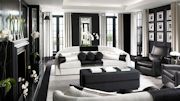 Feel at Home in London at Jumeirah Grosvenor House Apartments on Park Lane - 08/30/12
Jumeirah Group, the luxury hotel company, has unveiled a new concept in luxury accommodation on Park Lane in London - The Grosvenor House Apartments by Jumeirah Living.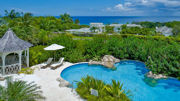 Feel Like Royalty at Villa Calliaqua, Barbados - 11/23/17
Villa Calliaqua is beyond magnificent in its' design, décor, locale and atmosphere. Without a doubt one of the finest luxury private villa rental properties in all of Barbados and will effortlessly make guests feel like royalty.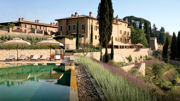 Ferragamo's Tuscan Resort Reopens for the Season with New Villa & Easter Offerings - 03/30/17
Rosewood Castiglion del Bosco, the historic Tuscan resort located in Montalcino, Tuscany and founded by Massimo and Chiara Ferragamo, will reopen for 2017 on April 13 with a special In-Villa Easter Getaway Package, as well as plans to launch a new luxury accommodation, Villa Agresto, in June.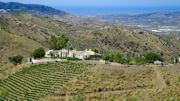 Five Star Hotel or Private Luxury Villa? Have the Best of Both at Cortijo El Carligto - 10/15/12
Cortijo El Carligto, the private Andalucian hideaway, bridges the gap between privately owned rental properties and exclusive hotels and resorts by offering boutique service packages and personal concierge service to rival the 5 star hotels.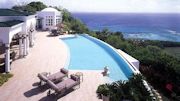 Follow @preferredescape for your $100 Villa Credit - 06/10/14
Many luxury villa vacationers follow @preferredescape on Twitter to stay in touch with the best villas and special offers in the Caribbean, Mexico, Hawaii, Central America and Europe.
Forest Court: Is This the Most Exclusive Holiday Home in England? - 08/18/15
Nestled in the historic and literary county of Hampshire (birthplace of both Jane Austen and Charles Dickens) you'll find one of the most enticing and exclusive holiday homes found in all of Southern England.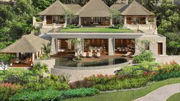 Four Seasons Bali To Open New Imperial & Royal Villas - 03/29/17
As it completes a dramatic, two-year renovation of 147 villas, Four Seasons Resort Bali at Jimbaran Bay has saved the best for last with the upcoming opening of the Imperial and Royal Villas.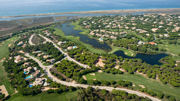 Four Seasons Fairways Unveils New Designer Villas in Portugal - 07/08/17
In Quinta do Lago, one of Europe's finest destinations, nestled within the privacy and security of the Ria Formosa nature reserve, lies Four Seasons Fairways.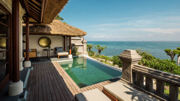 Four Seasons Jimbaran Bay Unveils Premier Villas for Balinese Experience - 01/12/16
Experience a new era of authenticity as Four Seasons Jimbaran Bay unveils its fully-renovated Premier Villas and Deluxe Villas, enriching the sense of place and sanctuary that has guests feeling 'at home in Bali'.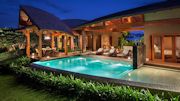 Four Seasons Launches Villa Vacation Rental Website - 06/20/14
Four Seasons just made it easier to plan the perfect getaway with the launch of the Four Seasons Vacation Rental website.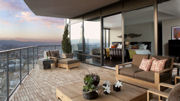 Four Seasons Private Residences Denver Unveils New Pricing Structure for 2012 - 01/29/12
Four Seasons Private Residences Denver is starting 2012 off with a bang by making a dramatic move to re-price some of the luxury condominiums in the project.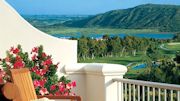 Four Seasons Residence Club Aviara To Debut Multi-Million Dollar Renovation This April - 02/15/15
Four Seasons Residence Club Aviara, located in Carlsbad, California, today announced it will debut a redesigned lobby, spa and restaurant this April, following a three-month, $6 million dollar renovation project.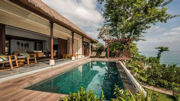 Four Seasons Resort Bali Unveils New Two-Bedroom Villas & Cultural Center - 07/12/16
Since its 'discovery' by European artists and celebrities in the 1930s, Bali has evolved into a chic destination with world-class resorts, restaurants, spas and designer boutiques.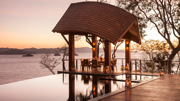 Four Seasons Resort Costa Rica Launches Exclusive Villa & Suite Experiences - 10/31/16
Spilling down a coastal hillside to an isthmus of golden sand, Four Seasons Resort Costa Rica at Peninsula Papagayo creates an ambience of simple luxury in a pristine natural setting.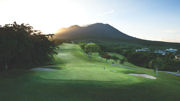 Four Seasons Resort Estates Nevis' Villas at Pinney's Beach Ideal for Golfers - 07/12/16
Four Seasons Resort Estates Nevis' newest real estate development is the Villas at Pinney's Beach.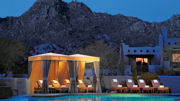 Four Seasons Resort Scottsdale Offers Luxury Lifestyle Memberships - 03/26/11
North Scottsdale's Privada Residents The First To Join Four Seasons Pinnacle Club Enhances the Custom-Crafted, Green-Built Luxury Community.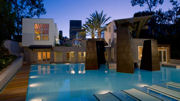 Frank Gehry's Schnabel House Offered for $13 Million - 04/18/11
Frank Gehry's Schnabel House has been meticulously restored and renovated with the master architect's guidance and with the highest degree of craftsmanship and purpose.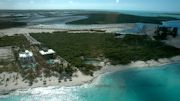 From Rock Star to Yacht Club Developer: Jim Gillette and The North Caicos Yacht Club - 07/02/12
In the 1980s Jim Gillette was the lead singer of Nitro and known for his hair-raising stage persona and extensive vocal acrobatics.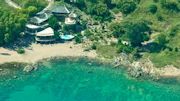 Fully-staffed Private Villa Offered in Favored New Destination, Malawi - 11/09/12
Kaya Mawa, an eco-luxe beach resort on Likoma Island in Lake Malawi, offers Ndomo Point House, a private villa for those travelers desirous of total seclusion and personal service, but who don't want to relinquish the benefits of being at a lodge.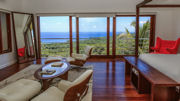 Geejam Collection, Port Antonio, Jamaica Introduces Lavish Six-Bedroom Cocosan Villa - 07/15/15
The Geejam Collection owned by music industry veterans Jon Baker and Steve Beaver, announces the completion of Cocosan, the newest addition to its private villa development.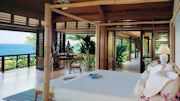 Geoffrey Kent Adds Wakaya Island to his Private Collection - 07/15/13
Geoffrey Kent announces the addition of Wakaya Island and the owner's sensational villa, Vale O, to his Private Collection.
Get Two Free Nights in a Luxurious Exclusive Resorts Villa - 06/11/14
This summer, Exclusive Resorts, the nation's premier destination club, is offering travelers two complimentary nights at its luxury villas in some of the world's most popular destinations when a four-night stay is booked this fall.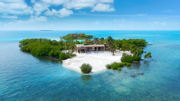 Gladden Caye, The World's Most Private Island - 06/12/17
Developed by Chris Krolow, Host of HGTV's Island Hunters, this picturesque oasis is right in the heart of the Western Hemisphere's largest barrier reef.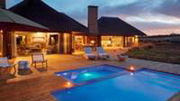 Gondwana Opens Exclusive-Use Luxury Safari Villa - 04/06/16
Gondwana Game Reserve has added a new luxury lodge to its portfolio, Ulubisi House, named after the Black Harrier that hunts in the grasslands surrounding the private lodge.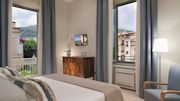 Grand Hotel Excelsior Vittoria, Sorrento Introduces New Villa - 08/22/13
The Grand Hotel Excelsior Vittoria, Sorrento, announced their new Excelsior Vittoria Villa, a stunning two bedroom apartment incorporating the style and hospitality of an intimate hotel with a sophisticated design.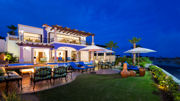 Hacienda Encantada, Los Cabos Resort Debuts Luxurious Private Villas - 11/02/15
With a family history steeped in hospitality, Hacienda Encantada is pleased to now offer guests another luxurious option for accommodations at The Residences.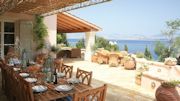 Handpicked Luxury Villas on the Greek Island of Corfu - 04/04/12
The scenery-rich Ionian island of Corfu is swathed in olive, lemon and orange trees, elms and tall cypresses, giving it a distinctive luscious beauty that has inspired many.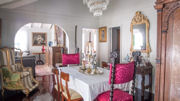 Historic Convent Cottage is Saba's Newest Villa Rental - 05/09/17
Convent Cottage, the newest luxury villa rental on Saba in the Dutch Caribbean, marries Dutch Colonial charm and Old World elegance with a strong sense of island heritage.
Hollywood Proper Residences, A New Luxury High-rise Now Open in L.A. - 05/31/17
LA's newest injection of unique hospitality experiences has finally arrived: Hollywood Proper Residences, a luxury high-rise designed by Kelly Wearstler.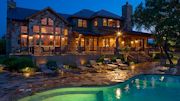 HomeAway Unveils Luxury-focused Vacation Rental Website - 10/30/13
HomeAway, the world's leading online vacation rental marketplace, today introduced Luxury Rentals from HomeAway®, a collection of high-end vacation rentals for travelers seeking the ultimate in luxury accommodations and the privacy, space and amenities of a home.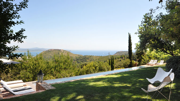 Home in Italy Offers 5 Star LE FARFALLE Villa on the Tuscany Coast - 02/19/16
With a commanding panoramic view over the Tyrrhenian sea, this cozy and elegant villa is an inviting retreat in the total tranquility of the countryside, while close to the sea and the lovely port of Porto Ercole.
Home In Italy Offers Special Promotions on Villa Rentals - 02/08/17
The Home in Italy portfolio includes handpicked properties located in the most beautiful regions of Italy; a team of specialists personally selects each villa and only the finest properties become part of the exclusive Home in Italy collection.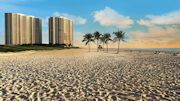 HotelHomes.com Launches Global Guide to Hotel Branded Residences - 02/07/13
For anyone that has ever dreamed of living large in a hotel, HotelHomes.com has launched - providing luxury real estate consumers and professionals with the world's first comprehensive directory and complete information source on hotel-branded residences worldwide.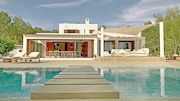 Ibiza's Top Luxury Villas from Oliver's Travels - 03/30/15
It's often referred to as a billionaire's playground, so it's hardly surprising that the standard of accommodation and services on Ibiza is pretty high.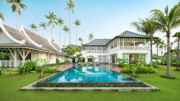 Inside the Bintan Villa Priced at US $10,000 A Night - 07/28/16
As the ranks of the ultra-wealthy swell across Southeast Asia, heightening expectations for accommodation that costs thousands of U.S. dollars per night, one Indonesian resort has just priced its top suite at US $10,000 per night.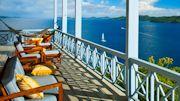 Inspirato Adds 10 New Properties to Its Portfolio of Luxury Vacation Homes - 03/31/12
Inspirato -- the destination club for a new generation of luxury consumers -- announced the addition of Tortola, British Virgin Islands to its rapidly expanding vacation portfolio.
Inspirato Adds 5 Destinations to its Growing Luxury Portfolio - 07/28/11
Inspirato, the new luxury vacation solution and next generation destination club, announces the addition of five destinations to its growing portfolio of luxury residences and suites.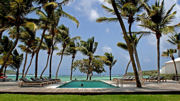 Inspirato Announces 100% Growth in Luxury Vacation Portfolio Offerings - 10/04/11
Inspirato, the new lifestyle standard in luxury travel, announces that it has achieved more than 100 percent growth in new vacation properties since its launch in January 2011.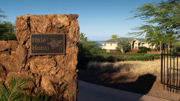 Inspirato Introduces Jackson Hole, Peru, Provence and South Florida to its Destination Portfolio - 12/23/11
Inspirato, the destination club for a new generation of luxury consumers, announced this week the addition of four new destinations and eight residences to its rapidly growing, members-only vacation portfolio.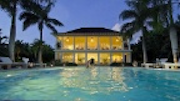 Inspirato Surpasses 10,000 Nights in Member Stays - 05/15/12
Recently named one of America's Most Promising Companies by Forbes magazine and fueled by investments from Kleiner Perkins Caufield & Byers and Institutional Venture Partners, Inspirato has been growing at an impressive rate since opening in January 2011.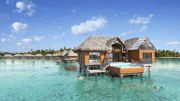 InterContinental Bora Bora Resort & Thalasso Spa Unveils 10 Pool Overwater Villas - 07/11/17
InterContinental Bora Bora Resort & Thalasso Spa, which is located on Motu Piti Aau with breathtaking views of Bora Bora's majestic Mount Otemanu, has unveiled 10 Pool Overwater Villas.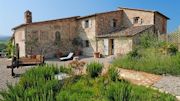 Interview with Abercrombie & Kent Villas General Manager, Adam Coates - 04/09/14
Adam has been with the company for 10 years and has a wide knowledge of the villa industry and the A&K programme in particular.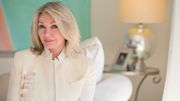 Interview with Coldwell Banker Beverly Hills Real Estate Agent Jade Mills - 06/11/13
Jade Mills is a Beverly Hills real estate agent (think the west coast version of Barbara Corcoran) who has sold Jennifer Aniston, David Foster, and Charlie Sheen's homes among many other A-listers.
Interview with Frank Rejwan from Abercrombie & Kent Villas - 11/26/12
Luxury Travel Magazine interviews Frank Rejwan, Managing Director Specialist Businesses, Abercrombie & Kent about A&K Villas.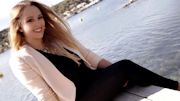 Interview with Mariek Anselme of A.M.A Selections, French Riviera Villas - 03/17/15
A.M.A Selections is the new premier luxury vacation rental agency on the French Riviera. We interview co-founder Mariek Anselme to get the inside scoop.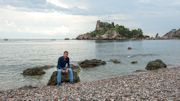 Interview with Massimo Villa Collection Founder, Massimo Provenza - 09/29/13
With Italy as his inspiration, Massimo Provenza decided to jump head first into starting his own villa vacation company, Massimo Villa Collection. We uncover what makes his company different from the rest.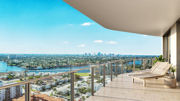 Introducing Four Seasons Private Residences Fort Lauderdale - 06/19/17
Four Seasons Private Residence Fort Lauderdale, where luxury and legendary Four Seasons service combine to create a new oceanfront destination for Four Seasons living.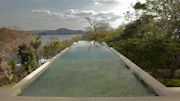 Introducing Villa Manzu in Costa Rica - 05/09/13
Opened this month, this new sprawling villa estate is located on the grounds of the Four Seasons Costa Rica in Guanacaste on the Pacific Ocean.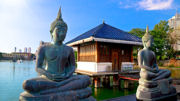 Investing in Property in Sri Lanka - 02/24/16
Sri Lanka is paradise on earth. A dot of an island that dramatically punctuates the vast Indian Ocean, it is covered in lush rainforest and magnificent mountains that contain some of the world's rarest animal species.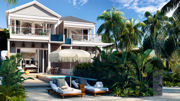 Itz'ana Resort & Residences Adds More Beachfront Living in Belize - 08/03/16
Itz'ana Resort & Residences in Placencia, Belize, has released a limited inventory of one-bedroom lofts and two-bedroom villas located directly on the beach.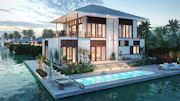 Itz'ana Resort & Residences, Belize Offers a New Home for Adventure and Luxury - 05/01/15
Itz'ana, named after the Mayan god of day and night, celebrates the contrast from which it was born, offering residents a new way to live and experience the soul of Belize. The brand is pleased to announce the launch of sales for Itz'ana Resort & Residences.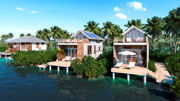 Itz'ana Resort & Residences in Belize Announces 27 New Listings - 03/03/16
Itz'ana Resort & Residences in Belize has launched its second and final phase of waterfront cottages and villas. Phase One produced exceptional sales of the first 39 residences, ranging from $295,000 to $1 million.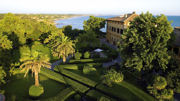 J. Paul Getty's Italian Villa Opens as La Posta Vecchia Hotel - 05/14/11
When he moved to Europe, J. Paul Getty purchased La Posta Vecchia, a historic site facing the Tyrrhenian Sea, about 35 minutes to Rome, 25 minutes to the international airport and 25 minutes to Civitavecchia Port.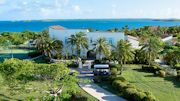 Jumby Bay, A Rosewood Resort Debuts Evangeline Estate Home - 02/27/15
Jumby Bay, A Rosewood Resort is pleased to introduce Evangeline, the newest addition to the resort's luxurious collection of private estate homes that are now available to rent.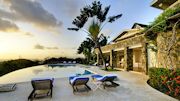 Just Released! 5 Exclusive Mustique Villas for the Festive Season - 07/30/13
The festive period in Mustique is by far the busiest time of year on this super exclusive villa island paradise.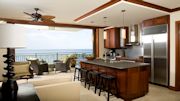 Ko Olina Beach Villas Offers Ideal Home Away From Home on Oahu - 09/20/13
Family vacations meet luxury accommodations and round-the-clock service at Ko Olina Beach Villas Resort.
Kura Design Villas Brings Minimalist Design to Costa Rica's Pacific Coast - 07/04/12
Kurà Design Villas, opening in November 2012, launches a new level of eco-friendly, boutique hotel design to the southern Pacific Coast of Costa Rica, thanks to the creative passions of its owners and their combined expertise in architecture and biology.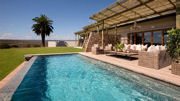 Kwandwe Introduces Exclusive Safari Villa - 02/28/17
South Africa's award winning Big Five private game reserve, Kwandwe, has announced the addition of a private safari villa to its accommodation offering.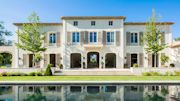 La Bergerie, Private Villa in Tourrettes, Cote d'Azur Launches in the U.S. - 01/21/14
Making its U.S. debut, La Bergerie villa located amidst beautifully landscaped gardens within the exclusive Terre Blanche resort in Tourrettes, is just 30 minutes from Cannes and its beaches in the South of France.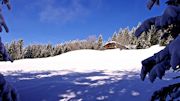 La Ferme des Petites Frasses, Luxury Ski Chalet in Megève - 08/19/13
Speeding through the mountains to Megeve by helicopter, it's not hard to see why this beautiful part of the French Alps attracts sophisticated urbanites from London for an exclusive ski break.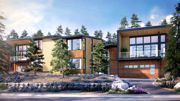 Lake Tahoe's Newest Development: Boulders - 07/11/17
Mountainside at Northstar, Lake Tahoe's exclusive on-mountain ski-through community, announces ground breaking on a new $60m neighborhood, Boulders.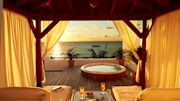 La Samanna in St. Martin Launches Sea & Sand Luxury Villa Offer - 10/27/12
Located on the crescent-shaped, private Baie Longue beach, La Samanna by Orient-Express is an idyllic destination for a winter escapade.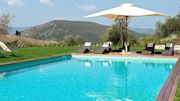 Last Gasp of Summer: Head to an A&K Villa in Portugal or Italy - 09/18/12
Half term is a little later than usual this year but surprisingly there are still a few corners of Europe where you can catch that last glimpse of summer sun.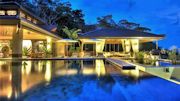 Last-minute Villa Availability for Christmas & New Year's Weeks - 12/17/13
Due to two cancellations, Mead Brown Costa Rica is offering two amazing last minute Villa Rentals for Christmas and New Year's weeks.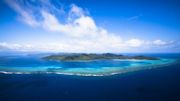 Laucala Island Offers The Million Dollar Getaway - 05/21/14
The World's Most Exclusive Island Resort in the South Pacific Now Available for Private Hire … at a Cool US$150,000 a night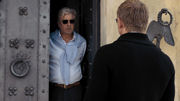 License To Thrill: The Ultimate Bond Villas - 10/29/15
There's no need to join the British Secret Service to stay at one of the extraordinary villas used as filming locations for James Bond's daring international exploits.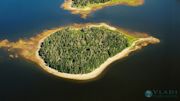 Live large on a small budget: 12 private islands that won't break the bank - 12/13/13
Have you ever dreamed of owning your own private island? It may be more affordable than you think! Just in time for the holiday season, Vladi Private Islands presents the world's least expensive private islands, with prices starting from just over USD $60,000!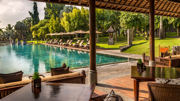 Live like a Billionaire ... Buy out The Chedi Club Bali - 06/20/17
If you have ever dreamt to have an entire luxury resort to yourself, just for you, your family and friends, then this is your chance.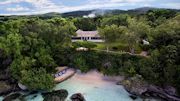 Live Like Bond in Ian Fleming's Private Villa at Goldeneye - 05/16/14
In celebration of Ian Fleming's birthday on the May 28, the Fleming villa is being launched as a private full serviced villa with private pool, chef and staff in Jamaica.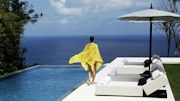 Live the Dream at Alila Villas Uluwatu - 05/26/13
Alila Villas Uluwatu is where paradise resides, but nowhere more so than in the resort's Three-bedroom Cliffside and Hillside Pool Villas.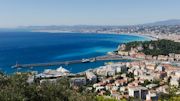 Live the High Life at Cannes Film Festival in a Celebrity Villa - 05/16/14
New 'Celebrity in a Cannes' package from www.oliverstravels.com takes the notion of VIP to epic proportions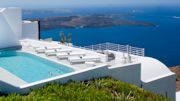 Live the High Life in The Villa at Grace Santorini - 04/07/14
For the ultimate luxury escape and to enjoy the warm spring of Greece, Grace Santorini is inviting guests to enjoy the high life at the most exclusive of its accommodations, The Villa.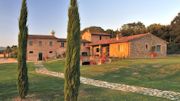 Live the Italian Dream this Summer with Abercrombie & Kent Villas - 04/16/13
Set your own pace for exploring Italy's charms this summer. Live the Italian dream by driving a luxury classic car following whatever route takes your fancy.
Luxurious Vermont Ski Homes Are A Little Piece of Paradise - 02/19/14
Staying at luxurious accommodations enhances any ski vacation. Staying at your "own" luxurious accommodations is quite another thing.
Luxury Accessible Villa Holidays in Europe - 12/13/17
When it comes to traveling with a disability, finding a luxury, accessible villa holiday in Europe is easier than you might think.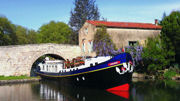 Luxury Hotel Barging a Great Alternative to Villa Rentals - 04/04/16
Chartering a luxury hotel barge from European Waterways can be a great alternative to renting a villa in Europe.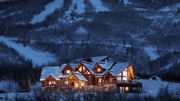 Luxury in the Rocky Mountains with Natural Retreats - 10/12/15
If you're looking for the ultimate in luxury in the heart of the Rocky Mountains, Natural Retreats' exclusive Handpicked Homes Collection in Steamboat Springs, Colorado is calling your name!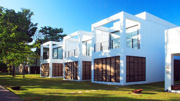 Luxury Pool Villas To Open at The Library Koh Samui - 06/08/17
November 2017 will see The Library unveil 20 new luxury pool villas collectively known as Secret Chapters and consisting of three options – the Secret Pool Villas, the two-bedroom Secret Pool Villa, and The Writer, a large, exclusive, beach fronted villa.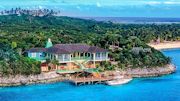 Luxury Rentals from HomeAway Becomes World's Largest Luxury Villa Website - 11/11/14
HomeAway, the world's leading online vacation rental marketplace, has launched Luxury Rentals from HomeAway, hosting the largest collection of high-end vacation rentals available in one place.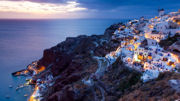 Luxury Retreats and Auto Europe Partner for a Special Offer - 03/01/17
Luxury Retreats, the global leader in luxury rental villas, announces a new promotion with partner Auto Europe, a leader in worldwide car rental services.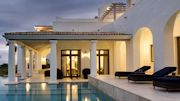 Luxury Vacation Provider Time & Place Re-Launches With More Glamorous Locations - 06/18/13
Time & Place today unveiled its refreshed concierge vacation rental service, just in time for an unforgettable summer vacation. As the industry founder, Time & Place offers new destinations, highly personalized services, and more exclusive experiences.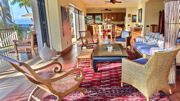 Luxury Villa Special Offers from Exotic Estates - 11/04/15
Exotic Estates International offers discerning travelers a curated collection of exceptional vacation estates and villas. Here are some special offers!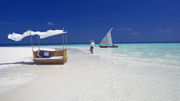 Maldives' Baros Residence Named Indian Ocean's Leading Villa - 10/08/11
Baros Maldives has won an award for the fifth consecutive year in the annual World Travel Awards.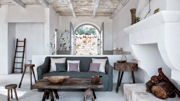 Masseria Petrarolo: Farm to Table and the Sunblushed Harvest - 09/30/15
The tastes of Puglia are wonderful at this time of year, as summer turns to autumn, and the sun-blushed harvest results in a crop of fruits and vegetables to make the mouth water. Stay at the family-owned Masseria Petrarolo and discover just how delicious Apulian cuisine can be.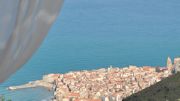 Massimo Villa Collection Launches Luxury Portfolio in Sicily - 01/16/15
The Italian island of Sicily is upping its game with a host of chic properties opening their doors to vacationers and a new holiday rental specialist on the scene.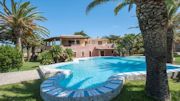 Massimo Villa Collection Offers the Best Luxury Villas in Italy - 12/18/13
Word of mouth and local recommendation is the best way to find the right villa for a holiday in Italy.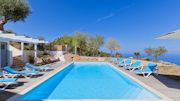 Massimo Villa Collection Offers the Best Luxury Villas in Sicily - 03/17/14
If you are seeking a luxury villa in Cefalu or any other part of Sicily, local specialist Massimo Villa Collection can help.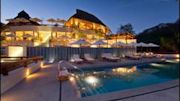 Matlali Hotel Opens in Puerto Vallarta Offering 40 Villa-style Accommodations - 06/27/14
Matlali Hotel has opened in the tropical hills of Banderas Bay, just north of Puerto Vallarta. With 40 private villa-style accommodations.
Maui Villa Expert Named One of the World's Best - 04/05/12
Irene Ann Aroner, owner of Maui-based Tropical Villa Vacations, has once again been recognized by Conde Nast Traveler as one of the "Top Villa Rental Specialists" in the world.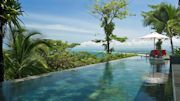 Mead Brown Costa Rica Honored by Conde Nast & Travel + Leisure - 02/27/13
Conde Nast Traveler names Mark Mead of Mead Brown Costa Rica Vacation Rentals to their 2013 list of "villa specialists" for the third year in a row. Additionally, Travel + Leisure magazine announced their selection of Mead Brown as the "Best Villa Rental Agency" for vacation rentals in Costa Rica.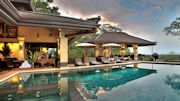 Mead Brown Costa Rica Offers 12,000 sq.ft. Luxury Balinese-style Villa Rental - 11/21/12
On the occasion of its five-year anniversary, Mead Brown Costa Rica Vacation Rentals announced their expansion to Dominical on Costa Rica's Central Pacific Coast with the addition of two new villas to their lush portfolio.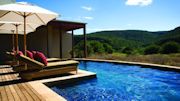 Melton Manor, Luxurious Safari Villa Opens in South Africa - 08/13/13
Kwandwe Private Game Reserve, the pristine 22 000 ha (54,000 acre) reserve situated in South Africa's malaria free Eastern Cape, has reopened Melton Manor as an exclusive use villa.
Mexico's First Ritz-Carlton Reserve Slated For Los Cabos - 07/12/16
The developer of West Enclave, a Ritz-Carlton Reserve Residence, located in Los Cabos, Mexico, has opened sales to the public this week for a limited collection of 27 single-family Residences, following $70 million in pre-sales.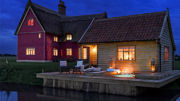 Moat Cottage at Wilderness Reserve Opens - 07/22/16
Wilderness Reserve has opened Moat Cottage, a Tudor farmhouse surrounded by a moat set atop a hill which has been lovingly restored and includes five bedrooms plus a sixth in its own bothy perching over the moat.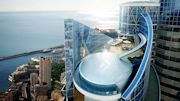 Monaco's Odeon Tower to Feature $400 Million Super Penthouse - 08/24/14
When completed in September 2015, the Odeon Tower will be 170 meters (558 feet) tall and will include the world's most expensive apartment: a 38,000-square-foot "Sky Penthouse" with a price tag of $400 million.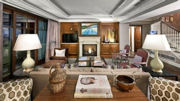 Montage Deer Valley Debuts One-of-a-Kind Mountain Residence - 10/24/11
Montage Residences Deer Valley has unveiled a mountain home curated for a modern family in an alpine setting.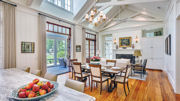 Montage Palmetto Bluff Now Accepting Reservations for Montage Residences - 12/05/17
Nestled in a lush, 20,000-acre nature preserve between Hilton Head Island and Savannah, Montage Palmetto Bluff – the newest and first East Coast location from Montage Hotels & Resorts – is pleased to announce its exclusive collection of Montage Residences are now accepting reservations.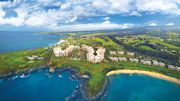 Montage Residences Kapalua Bay Sales Top $42 Million in Four Months - 12/09/14
The spacious, ocean-front homes at Montage Residences Kapalua Bay on Maui have been met with enthusiastic demand with phase one real estate transactions in this iconic locale totaling over $42.5 million in just four months.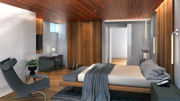 Mr.C Beverly Hills Debuts Residences by Ray Kappe - 03/29/16
This summer, the luxurious, Venetian-inspired hotel Mr. C Beverly Hills by fourth generation Cipriani brothers Ignazio and Maggio will introduce five, 4-story private residences – one of which will be used as a hotel penthouse suite – and the first residences for the renowned hospitality family on the West Coast.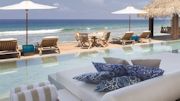 Naladhu Maldives Unveils New Two-Bedroom Pool Residence - 09/09/14
Nestled in the aquatic setting of the Maldives, one of the world's most celebrated tropical havens, the new Two Bedroom Pool Residence at Naladhu, Maldives offers a unique lifestyle to those who appreciate privacy, sophistication and charm of times past.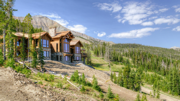 Natural Retreats Acquires Big Sky Rentals, 60+ Luxury Home Rentals in Big Sky, Montana - 02/22/16
Natural Retreats, a luxury experiential travel company specializing in unique vacation destinations spanning the United States and Europe, has launched their newest destination, Big Sky, Montana.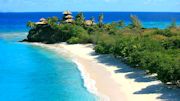 Necker Island Great House to Re-Open in September - 07/03/13
Necker Island, Sir Richard Branson's private island and part of the Virgin Limited Edition collection, announced that the island's new Great House will be completed in September 2013.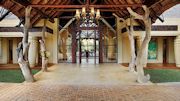 Nelson Mandela's Former Home Reopens as a Private Villa - 04/28/15
This May Nelson Mandela's former home on Shambala Private Game Reserve opens to the public for the first time. A place of quiet reflection, the property welcomes guests looking for an authentically African retreat steeped in history.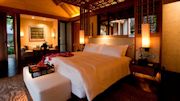 New Beach Villas Open at The Datai, Langkawi - 04/25/13
Catering to an A-list group of cultural cognoscenti, The Datai is located on the northwestern tip of Langkawi, Malaysia, a mystical island of jungle-covered mountains, lakes, caves and waterfalls, where the ancient rainforest spills onto an endless strip of shoreline creating a lush, green-to-blue Elysium.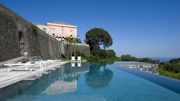 New Luxury Retreats for Summer 2013 - 05/27/13
From rustic charm to contemporary style, 2013 is seeing a variety of new and exclusive luxury holiday properties available for vacationers.
Newly Refurbished Private Villas at Raffles Grand Hotel d'Angkor, Siem Reap - 10/30/12
The significant refurbishment and upgrading of the two enormous private villas in Raffles Grand Hotel d'Angkor's lush tropical gardens has created the most distinctive, impressive and private accommodation in Siem Reap, Cambodia.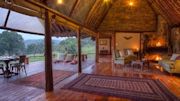 New Masai Mara Villas Engage Guests' Passions - 09/28/12
Saruni Mara, a luxury safari lodge located in Kenya's Masai Mara, opened the doors of a brand new family villa and completed the refurbishment of its existing villa's in to six beautifully designed, themed rooms.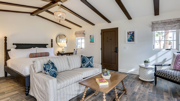 New Palm Springs Hotel Opens, La Serena Villas - 06/30/17
This magical gem of a property has opened its 18 villas in the heart of Palm Springs.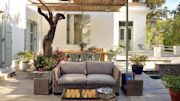 New Private Island 30 Minutes from Athens - 02/19/15
Athens is within easy access by speedboat (30 minutes) or ferry (1h) – close enough to be back on the terrace enjoying the beautiful sunset after a day of sightseeing. It's very unique to find something so close to Athens, but still so pure.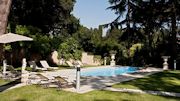 New 'Villa Nocetta' Opens in Rome with Private Gardens & Pool - 05/02/13
Villa Nocetta is a contemporary and spacious new villa which has reopened after a complete refurbishment.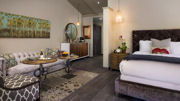 New Villas at Bernardus Lodge Carmel to Debut June 2016 - 03/23/16
A long-term dream realized one nail at a time, The Villas & Suites at Bernardus Lodge & Spa is poised to be the West Coast's most anticipated opening this summer, with 14 exclusive suites and villas designed from the ground up.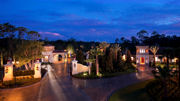 New Walt Disney World Residential Community Announces Perks for Home Buyers - 07/29/11
Early homebuyers in Disney's unique residential resort community, Golden Oak at Walt Disney World® Resort, will receive special perks.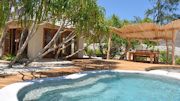 New White Sand Luxury Villas Celebrate Opening in Zanzibar with 30% Off - 03/21/14
The lavish Zanzibar White Sand Luxury Villas & Spa opens in June with 30% off inaugural offer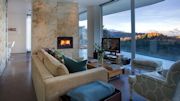 New Zealand Sotheby's Offers Luxury Rental Homes - 02/08/13
With Queenstown experiencing the strongest three months of residential property sales since 2007, New Zealand Sotheby's International Realty launched its Luxury Rental Homes division in November 2012 to compliment the company's established property sales team.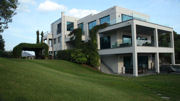 No.10 Seafront Villa Launches in Greece - 08/11/15
No.10 Seafront Villa is a contemporary 4 bedroom luxury villa that has just come on the rental market and is located in the Peloponnese region of Greece, just minutes away from the renowned Amanzoe.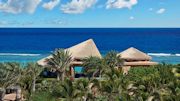 Oil Nut Bay: The Caribbean's Newest Luxury Suites - 09/18/13
Luxury in the Caribbean Islands just keeps getting more luxurious.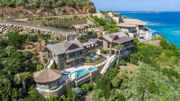 Oil Nut Bay Unveils Oceanfront Villa and Cliffside Spa - 03/17/17
Poseidon's Perch Villa features outdoor showers, three private terraces and infinity pool overlooking Oil Nut Bay. The Spa uses exclusive, organic products from London's internationally celebrated beauty brand, The Organic Pharmacy.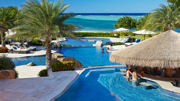 Oil Nut Bay, Virgin Gorda Set to Re-Open for the Holidays - 11/21/17
Oil Nut Bay, a luxury residential and resort community located on the eastern tip of Virgin Gorda, will be one of the first resorts in the British Virgin Islands to reopen following cleanup and repairs from Hurricane Irma, which swept through the territory this September.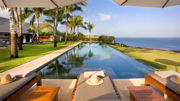 Once in a Lifetime Chance to Own One of the World's Best Villas - 06/06/11
One of Indonesia's most iconic private villas – The Istana – is on the market.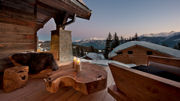 Opening of Chalet Seven in Crans Montana Sets New Benchmark in Alpine Luxury - 11/23/11
December 2011 will see the opening of a groundbreaking concept in ski accommodation which promises to set a new benchmark in Alpine luxury.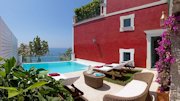 Outstanding Italia Offers Exclusive Amalfi Coast Villa Rental - 07/29/12
Villa Penelope is a unique property with four double bedrooms on the Amalfi Coast. The villa is situated on the seaside in the fishing village of Praiano, between Amalfi and Positano just a few kilometers away.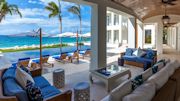 Over-the-Top Villa Opulence in Anguilla - 02/19/14
When money is no object, the possibilities for a luxurious, indulgent vacation are endless. Three lavish villas on the Caribbean island of Anguilla plunge travelers into a world of opulence and luxury.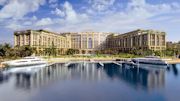 Palazzo Versace Dubai to Open in 2014 - 06/13/13
The world's second Palazzo Versace Residences and Hotel are set to open in Dubai, with every detail from the curtains to the crockery designed by the world famous fashion house.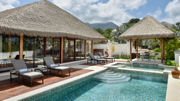 Paradise Beach Nevis Opens Seven Spacious Thatched Villas - 10/19/15
Paradise Beach Nevis, a sophisticated seven-villa resort, has opened on the Caribbean island of Nevis, providing a chic and discreet beachfront retreat for couples, families and groups of friends. The privately owned property offers the only beachfront villas in Nevis, including concierge and butler services.
ParisLuxeApt.com Offers Luxury Apartments for Rent in Paris - 09/06/11
The newest sensation to hit the tourism and travel industry, Paris Luxe Apartments, announced today the tremendous success and growth of their unique agency.
Paris Made Perfect: The Ultimate Apartment Rental Service - 10/05/15
PARIS MADE PERFECT is utterly unique and provides an unprecedented level of service. Its all-day concierge service promises travelers the resources of a "clef-d'or"-standard hotel concierge while they enjoy the phenomenal opportunity to live in a luxury apartment as a real Parisian.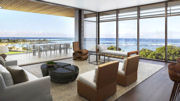 Park Lane Ala Moana Offers Grand Penthouses at $26M - 03/05/16
At $26,420,000, Hale Mahina is comprised of 4 bedrooms, 4.5 bathrooms, an interior of 5,668 square feet and three lanais (2 ocean-facing makais at 439 & 440 s.f. and 1 courtyard at 309 s.f.). There's nothing like this in Hawaii as of yet, so this Penthouse is a "first" in so many ways.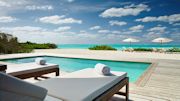 Parrot Cay by COMO Unveils NEW Beach Houses - 04/10/13
Parrot Cay by COMO has recently opened three new two-bedroom Beach Houses for rent in the Turks and Caicos, adding to their 72 guest rooms, suites, villas, and a small collection of private residences.
Parrot Cay's Private Residences Now All-Inclusive for Limited Time - 06/23/11
Summer Perks at Parrot Cay -- Enjoy added seclusion this summer and save up to $1500 per day including personal butlers and private chef service.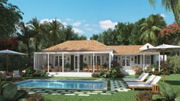 Pink Sands Announces Sales of Luxury Cottages - 10/06/16
For the first time in its illustrious history, Pink Sands Resort, Harbour Island's first and most iconic resort, will be offering new and existing luxury cottages to a limited number of buyers with prices starting at $1.5 million USD.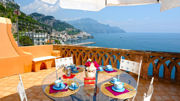 Planning the Perfect Luxury Villa Vacation on the Amalfi Coast (Part One) - 03/01/17
Location and seasonal considerations should factor into travelers' choices when arranging the trip of a lifetime.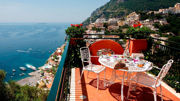 Planning the Perfect Luxury Villa Vacation on the Amalfi Coast (Part Three) - 05/25/17
Gastronomic delicacies, culture, fashion and more: A guide for the discriminating gourmand and shopping enthusiast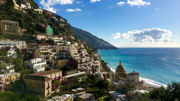 Planning the Perfect Luxury Villa Vacation on the Amalfi Coast (Part Two) - 03/28/17
The Amalfi Coast — la Costiera Amalfitana — is one of the most spectacular stretches of scenic beauty among luxury destinations, with ancient villages tucked into mountainsides and perched above cliffs that plunge into clear turquoise waters.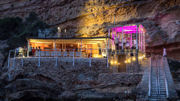 Planning the Ultimate Party? Top 10 Party Pads - 07/08/15
Only the ultimate party pads around the world make the cut in Quintessentially Travel's Top 10 Party Pads. Check them out and get planning your exuberant, adventurous, wild or debonair party of the year...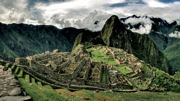 Portico Introduces New Excursions Series - 08/14/13
Portico, a worldwide leader in luxurious vacation home experiences, launches its new Portico Excursions to three of the world's most treasured destinations - Machu Picchu, the Galapagos Islands and Yellowstone National Park in Wyoming.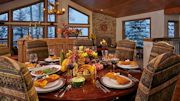 Portico Luxury Villa Collection Launches Food-Focused Vacations - 06/11/13
Portico™, a private club featuring luxury residences in the world's most sought-after destinations, announced that it has teamed up with national housewares chain, Sur La Table, to create a distinctive new vacation option for its more than 2,500 members.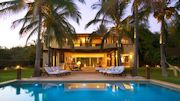 Portico Names 2013 Best Family Spring Break Vacations - 02/01/13
Whether your family is looking for a week to build sandcastles on a secluded beach in Punta Mita or a spring ski adventure in the Rockies, Portico, a luxury vacation home company, has the top five family getaways to ensure that parents get a vacation, too.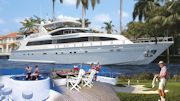 Portico Partners with Monocle for Luxury Yacht Experiences - 09/18/13
Portico, a private club featuring luxury residences in the world's most sought-after destinations, announced today that it has joined forces with Monocle, the pioneer in fractional yacht ownership, to add a nautical element to its expertly curated collection of vacation homes and excursions.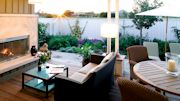 Preferred Hotel Group Introduces Preferred Residences - 02/03/15
As today's luxury consumers weigh the pros and cons of renting a private residence versus booking a hotel for their next vacation, Preferred Hotel Group introduces a solution that alleviates the need for compromise.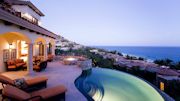 Private Villas Now For Rent at Los Cabos' One&Only Palmilla Resort - 05/28/14
Located in Los Cabos – a municipality at the southern tip of Mexico's Baja California Peninsula – One and Only Palmilla Resort is one of the most prestigious vacation sanctuaries in the world.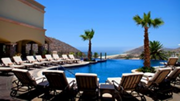 Private Villa, Spectacular Golf, Personal Chef at Pueblo Bonito's Montecristo Estates - 03/15/16
Avid golfers who want to savor the luxury of a private villa with friends and family while teeing it up to their heart's content at Quivira Golf Club, the dazzling world-class course at Land's End, can take advantage of an exclusive new package.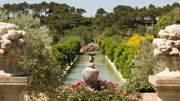 Provence Emotional Escapes Introduces 3 Gorgeous Luxury Villas - 06/29/15
It's not too late to book the ideal Provence vacation this summer. Provence Emotional Escapes introduces three new gorgeous luxury villas for your dream vacation.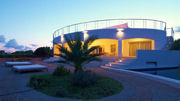 Quintessentially Launches Luxury Villas Portal - 06/15/11
As demand for extraordinary villa rentals intensifies across the globe, the Quintessentially Group responds with the launch of Quintessentially Villas.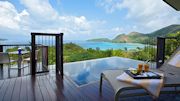 Raffles Praslin, Seychelles Named World's Leading Luxury Villa Resort - 12/05/13
Raffles Praslin, Seychelles emerged victorious at the 2013 World Travel Awards' Grand Final and was named the "World's Leading Luxury Villa Resort."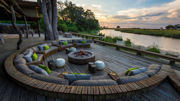 Rental Escapes Introduces New Luxury Villa Packages in the Caribbean and Africa - 06/16/15
Rental Escapes, a leading provider of luxury vacation villas, has introduced new luxury packages for discerning travelers.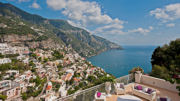 Rent a Stunning Villa on the Amalfi Coast this Summer - 02/14/12
Abercrombie & Kent Villas has expanded its Italian portfolio and announced the launch of six stunning new properties on the much sought after Amalfi Coast.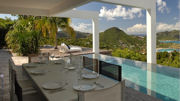 Rent a Villa in St. Barth this Holiday Season - 07/15/15
If you've been dreaming of spending the holidays in St. Barth, it's time to start planning! While many popular villas are often booked for the holiday season a year in advance, St. Barth Properties still has a number of properties throughout the island available to book.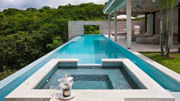 Rent the Four Seasons Nevis' Largest Compound for the Ultimate Vacation - 08/17/16
A true gem, Nevis is one of the smallest islands in the Caribbean. The little-known wonder has dramatic landscapes featuring a dormant volcano and ruins of historic sugar plantations.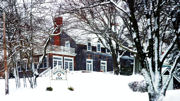 Rent the Ram's Head Inn on Shelter Island for a Winter Weekend - 11/02/15
The Ram's Head Inn on Shelter Island, NY may close its doors to the public from January through March, but that doesn't mean you still can't have your own picturesque winter weekend there!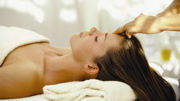 Ritz-Carlton Destination Club Offers Wellness Concierge to Members - 05/11/11
The Ritz-Carlton Destination Club has designed a new 'Wellness Concierge' program to help guide Members on their journey to a more healthy lifestyle.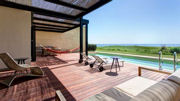 Rocco Forte's Verdura Resort Launches New Villas in Sicily - 08/15/17
Verdura Resort, the Rocco Forte Hotel in Sicily, has just unveiled its three new luxurious villas.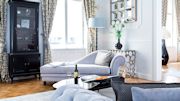 Rocksure Group Offers Innovative Way to Own a Vacation Home - 12/03/14
The Rocksure Group, a world leader in shared equity ownership of villa and vacation home portfolios, announced today its expansion into the United States, launching its Manhattan and Liberty Apartment Funds.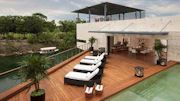 Rosewood Mayakoba Unveils Casa Laguna, Three Bedroom Luxury Villa - 09/16/13
Situated on its own private lagoon with views stretching to the brilliant Caribbean Sea, the serenely private Casa Laguna combines the private escape of a personal villa with the unparalleled services and amenities of the legendary Rosewood Mayakoba.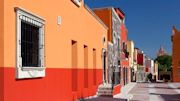 Rosewood San Miguel de Allende Unveils Stunning NEW Private Residences - 08/25/14
Rosewood San Miguel de Allende, Mexico's preeminent luxury boutique hotel, has added a collection of spectacular residences to its current offerings.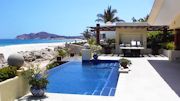 Safely Renting a Luxury Villa. What You Need to Know - 11/13/13
Luxury Travel Magazine takes a moment with licensed and registered luxury villa wholesaler Preferred Escapes Luxury Villa Rentals.
Samsara Phuket Wins Southeast Asia's Best Private Villa Award - 11/02/15
The ultra-sleek, luxurious Villa Fah Sai at Samsara Phuket has been awarded the prize of Southeast Asia's Best Private Villa by the 2015 World Boutique Hotel Awards, the first and only international awards scheme exclusively dedicated to recognizing unique excellence among boutique hotels.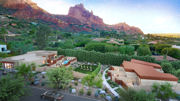 Sanctuary on Camelback Mountain Nears Completion of One-of-a-kind 'Spa House' - 02/29/16
A unique guest enclave dedicated to complete wellness is in the final stages of development at Sanctuary on Camelback Mountain, one of Arizona's most esteemed spa hideaways.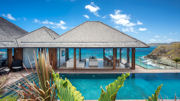 Savor Exclusive Taste of St. Barth Villa Packages from St. Barth Properties - 09/23/15
Following the success of last year's inaugural event, the second edition of the Taste of St. Barth Festival is coming this fall.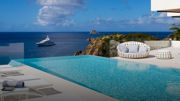 Savor St. Barth's Gourmet Festival with St. Barth Properties - 09/22/16
The third edition of the St. Barth Gourmet Festival (previously known as Taste of St. Barth) will take place November 3-6, 2016. Once again, St. Barth Properties is offering an exclusive gourmet package to travelers looking to get a taste the island's flavors during the festival.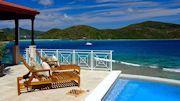 Scrub Island Resort Showcases Private Hillside Villas - 10/04/12
Since Scrub Island Resort, Spa & Marina, the first Caribbean resort to join Autograph Collection, opened in July 2010, the travel scene has been buzzing about the resort's lavish hillside villas designed for the ultimate private island escape.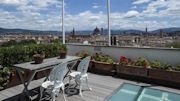 Sea, City and Countryside: The Real Estate Gems of Tuscany's Landscape - 12/22/14
Tuscany is known the world over as the heart of Italian culture, delicious food, chic fashion and gorgeous landscapes. People hail from all over the world to see what Tuscany has to offer, and it never disappoints.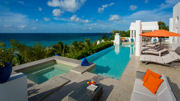 Sea Villa in Anguilla: Island Luxury is Your Reality - 07/14/16
The road to the Sea Villa on Long Bay Beach in Anguilla is unmarked… on purpose. For now, this luxurious oceanfront secret is only yours to know.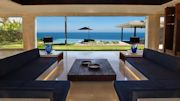 Semara Luxury Villa Resort Uluwatu Offers the perfect family holiday - 01/16/14
Semara Uluwatu ranks amongst the very best holiday escapes in a land renowned for its spectacular villas.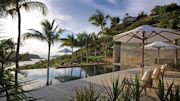 Sibarth Guests Receive Personalized Yoga Instruction this Summer - 06/28/13
Picture it: Morning Kriyas on empty Saline beach, snacking on mangoes in a private villa, and a personal concierge team to arrange it all.
Sicily's Best-Kept Secret: Tenuta Borgia, A Rural Island Retreat on Pantelleria Island - 05/30/13
Tucked away on the island of Pantelleria, Tenuta Borgia is the quintessential Italian agriturismo chic retreat featuring seven individual villas over 12 hectares of vineyards, olive groves and majestic palm trees. This exclusive destination is the go-to posh escape for Georgio Armani and Italy's jet set.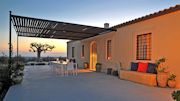 Sicily's Town of Noto is Full of Baroque Charm - 05/07/14
Head to the very south eastern corner of Sicily, in the province of Syracuse (Siracusa) and you will come to Noto. This Italian city is a treasure of Baroque-style after a devastating earthquake in 1693 caused a rebuilding process with the collaboration of many notable architects of the time.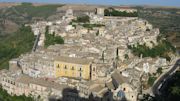 Sicily Travel Tips from Massimo Villa Collection - 10/29/13
If you are planning a holiday to Sicily, Ragusa (pictured) would make the ideal choice for many good reasons. This is an area steeped in history and it provides you with the chance to visit the lower and upper parts of the town.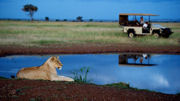 Singita Launches Exclusive Serengeti House in Tanzania - 02/17/12
Singita Game Reserves, the grand dame of Africa's safari lodge collections and private lands, introduces a new property to the vast Singita Grumeti Reserves in Tanzania.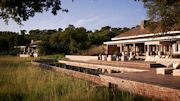 Singita Launches New Serengeti House in Tanzania - 01/31/13
Singita Serengeti House, an exclusive-use retreat designed for families and friends, has opened in the 350,000-acre Grumeti Reserves in the heart of the Serengeti in northern Tanzania.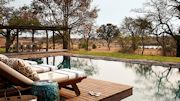 Singita Unveils Castleton, Private Safari Lodge Available for Exclusive Use - 10/08/13
Singita, Africa's leading safari specialist and conservation company, has introduced the new Singita Castleton in the heart of South Africa's Sabi Sand Game Reserve.
Six Senses Residences Courchevel Premieres this December in the French Alps - 11/20/15
December marks the opening of Six Senses Residences Courchevel, the renowned hotel and spa group's first residential project in Europe which features 53 beautifully appointed apartments, a Six Senses Spa, an exclusive private ski-in-ski-out concierge service plus all of the storied services that Six Senses brings to its guests.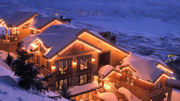 Ski Pro Launches Vacation Real Estate Website - 12/18/11
New Website Allows Travelers to Bid On Ski Homes Throughout North America.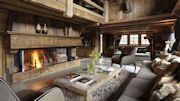 Small Luxury Hotels of the World (SLH) Launches Private Residences by SLH - 10/01/14
Small Luxury Hotels of the World™ (SLH) responds to the demands of the luxury hotel sector with the launch of Private Residences by SLH.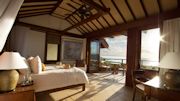 Sneek Peek: Necker Island's New Great House - 10/09/13
The Great House on Necker Island, the private home of Sir Richard Branson and part of the Virgin Limited Edition collection, is now complete and ready to welcome its first guests.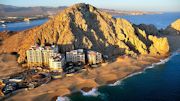 Solmar Group Announces Expansion in Los Cabos with Exclusive Rancho San Lucas Community - 09/25/15
Dating back to the early 1970's, the Solmar group has pioneered Los Cabos tourism, starting with the original 20-room Solmar Resort and ultimately expanding to a five-resort group with the completion of its most luxurious property to date, Grand Solmar Land's End Resort & Spa, in 2015.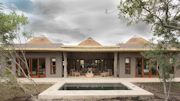 South Africa's Sabi Sabi Opens Luxury Villas at Bush Lodge - 04/30/15
Sabi Sabi, one of South Africa's premier private game reserves, announces the opening of Bush Lodge Luxury Villas. Each of the two opulent villas comprises two bedrooms, two full bathrooms, a lounge, library, dressing room, patio and pool.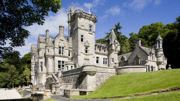 Spend the Holidays in a Spectacular British Country Home - 07/28/11
Landedhouses.co.uk lists grand country manor houses and estates available to hire throughout the UK.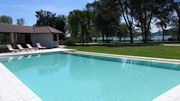 Spend the World's Fair in a Villa on Lake Como - 11/12/14
The next World's Fair will be held in Milan, Italy from May 1-Oct. 31, 2015. Called Expo 2015, the fair is expected to attract 29 million visitors with its theme 'Feeding the Planet, Energy for Life.'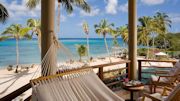 Spring into Summer at Virgin Gorda's Villa Aquamare - 05/07/14
Virgin Gorda, British Virgin Islands - For those who can't wait for summer to finally arrive, Villa Aquamare is offering a terrific Spring into Summer Getaway.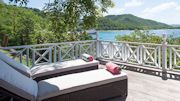 Spring is the Perfect Time to Visit the Island of Mustique - 03/12/15
As Easter and Spring Break are upon us, the island team has been busy creating an Events Calendar that will keep even the most energetic of guests busy.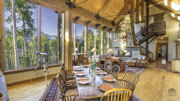 Spring Skiing With InvitedHome - 01/23/17
California and Colorado's top mountain towns are known to keep snow late into the season (spring skiers rejoice). And there's a new way to stay and play…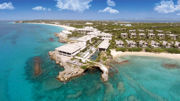 Starwood Capital Group Introduces Four Seasons Private Residences Anguilla - 07/29/16
In October 2016, Four Seasons Hotels and Resorts will assume management of the Viceroy Anguilla resort and Starwood Capital Group will unveil Four Seasons Private Residences Anguilla.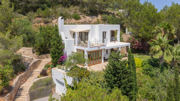 Stay in Five Breathtaking Homes for Absolutely Nothing - 04/10/17
From a private villa atop a Spanish mountainside to a Cape Town beach house, GuesttoGuest (the world's largest free peer-to-peer home exchanging network) puts no limits on a traveler's imagination.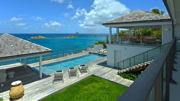 St. Barth Properties Adds 3 Exciting New Villas - 12/04/15
Luxury villa rental specialists St. Barth Properties unveil their 2016 edition of their Live Your Dream® catalog.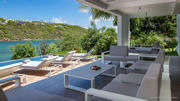 St. Barth Properties Adds New Villas - 01/18/18
St. Barth Properties has been hard at work helping visitors to the picturesque island live their dream.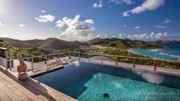 St. Barth Properties Adds Two New Villas to Portfolio - 06/09/15
St. Barth Properties, a boutique travel company specializing in vacations to St. Barth in the French West Indies, announces the addition of two new luxury villas to its portfolio: Villa Brume de Mer and Villa Orion.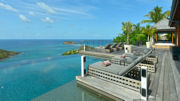 St. Barth Properties Announces Addition of Villa Jade - 07/30/15
The island of St. Barth has long been known as a destination for the beautiful, rich and famous. Now, St. Barth Properties is pleased to announce the addition of Villa Jade in Marigot to its portfolio.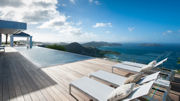 St. Barth Properties Announces Two New Villas - 02/04/16
For travelers looking to escape the winter blues to a sunny and warm destination, St. Barth Properties is excited to announce the arrival of two new villas to their expanding portfolio.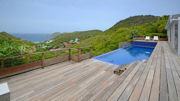 St. Barth Properties Introduces Two New Villas - Shadowfax and La Lune - 07/21/16
St. Barth Properties, the villa rental and travel concierge specialists in St. Barth, has introduced two new villas to their expanding portfolio: the 3-bedroom Villa Shadowfax in Flamands and the 2-bedroom Villa La Lune in Pointe Milou.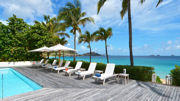 St. Barth Properties Introduces Villa ELA, a Rare Beach-Front Gem - 07/27/17
St. Barth Properties introduces Villa ELA, a new addition to St. Barth Properties' ever-expanding portfolio. This exquisite villa compound is one of those rare St. Barth-gems located directly on Flamands, one of the island's most popular beaches.
St. Barth Properties Launches New Luxury Villa Collection - 12/17/10
St. Barth Properties has launched Grand Cru, a collection luxury villas, featuring spectacular views, the latest in technology and electronics and offer a wealth of creature comforts.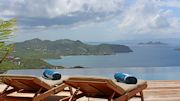 St. Barth Properties Offers Drive, Dine & Relax Package - 04/26/15
St. Barth Properties, a boutique villa rental company specializing in vacations to St. Barth in the French West Indies, is taking reservations for its Drive, Dine & Relax package for travel beginning April 16, 2015.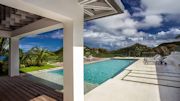 St. Barth Properties Welcomes 'Villa Why Not' and 'Villa My Way' to Portfolio - 01/20/15
St. Barth Properties, a boutique travel company specializing in vacations to St. Barth in the French West Indies with a portfolio of more than 190 carefully selected private villas, welcomes two new luxury villas to its portfolio: Villa Why Not and Villa My Way.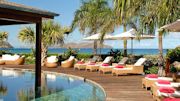 St. Barth Seven Bedroom Beachfront Estate Available For Christmas-New Years - 06/28/14
Just in time for holiday travel planning season, St. Barth Properties, Inc., the island's leading provider of luxury villa rentals, has unveiled a fantastic opportunity for those looking to bid adieu to 2014 on a high note.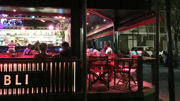 St. Barts Is Back And Open For Business - 10/26/17
Wonderful news to everyone with a passion for the Caribbean and a love for the very best of life.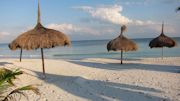 St. Barts or Tulum? The new emerging jetsetter destination of the Caribbean - 01/20/15
There are several glamorous hotspots around the world that are on the list of the jet-setting crowd. St. Barts has been on the glam list since 1960s, when Rockefeller bought land there and designated it as an exclusive vacation spot for the elite.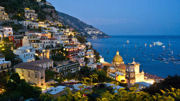 Step Back in Time to Ageless Positano and Experience the Jewel of the Amalfi Coast - 01/10/17
An adventurous spirit will be a welcome companion when visiting the coastal town of Positano, Italy. For travelers who want to indulge in a luxurious resort stay in a timeless village, Positano is the perfect getaway.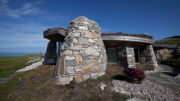 Storm Watching, Star Gazing and Northern Lights at Borve Lodge Estate - 11/07/16
Winter at Borve Lodge Estate, West Harris, is a holiday like no other as the season for storm-watching, star-gazing and the northern lights kicks in from November through to February when guests can experience the full power of the Atlantic.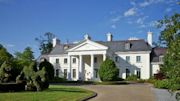 Straffan House, Private Estate on Famed Irish Golf Resort Now Available for Exclusive Use - 08/20/13
For the first time since it was meticulously constructed, Straffan House, an elegant private residence nestled on 550 acres of idyllic Kildare countryside on the grounds of The K Club Hotel, Spa and Country Club in Kildare, Ireland is available for exclusive use.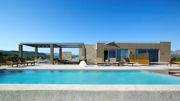 Stunning Villas offer Cretan Contemporary Living by the Aegean Shore - 07/24/17
Three stunning new beach front properties have been unveiled by Youphoria Villas in western Crete.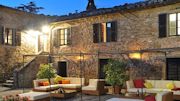 Stylishly Lavish Tuscan Retreats - 02/28/12
The picturesque Italian region of Tuscany is a luxury-lovers' dream, with the fine wines of Chianti, the delectable Italian food and stunning sights; this is where the Renaissance was born.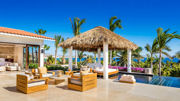 Suite Dreams: One & Only Palmilla Unveils 'Villa One' - 04/23/16
A spectacular new villa for those seeking absolute privacy. Distinctively modern with natural materials from Mexico, endless views and clean architectural lines, all showcasing the splendor of the surroundings of the resort.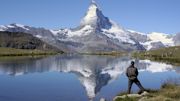 Summer Holidays in the Alps Just Get Better and Better with A&K - 05/28/13
New world class trails, mountain biking around Zermatt, fabulous family packages - there's so much more to the mountains than snow and winter sports.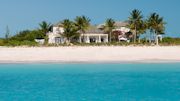 Take Your Resolutions on Vacation with Villas of Distinction - 12/31/13
The New Year is here and so are those coveted resolutions. Whether it is to spend more time with family and friends, get fit or be less stressed, Villas of Distinction®, the world's premier villa rental company as part of World Travel Holdings, has resolution vacations that will help you realize your 2014 resolution and stick to it.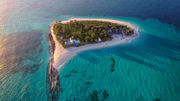 Thanda Island Is First Villa To Join Leading Hotels - 10/12/16
Welcomed into its collection of luxury properties, Thanda Island in Tanzania has become one of The Leading Hotels of the World's latest members.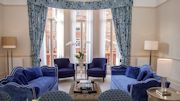 The Apartments by The Sloane Club Debuts in London - 04/30/13
Providing the services of an exclusive hotel but with the space and privacy of a luxury residence moments from Sloane Square, The Apartments by The Sloane Club offers those seeking their own front door in one of London's most coveted neighborhoods.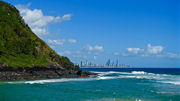 The Benefits of Renting a Luxury Villa for a Gold Coast Getaway - 10/16/16
Want to create beautiful memories, get away from it all, and experience unique moments in one of the most enthralling cities in the world?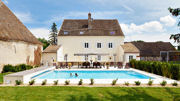 The Best European Luxury Villas for Every Kind of Vacation - 04/11/16
What does the perfect vacation mean to you? Maybe it's taking your kids on the adventure of a lifetime, maybe it's fine dining every night, or maybe it's all about the jaw-dropping romantic views.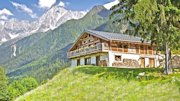 The Best Luxury Mountain Villas in Europe - 05/18/15
A trip to the Alps doesn't have to be about skiing, and neither do you have to skimp on the creature comforts if you're looking for somewhere to stay.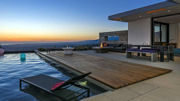 The Best Vacation Home Rentals in Sand or Snow - 11/09/17
This holiday season, travelers are escaping to either sand or snow, and opting for the privacy and amenities offered by a high-end home.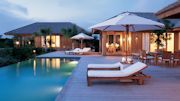 The Best Villas to Rent Around the World This Summer - 04/28/12
Whether you're traveling as a family, looking for a romantic escape, or planning to jet off with your friends, we have some fresh options for rentals that stretch from the Caribbean to the Maldives.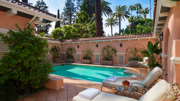 The Beverly Hills Hotel Restores Bungalows - 07/12/16
Steeped in history as the preferred "home away from home" for generations of Hollywood royalty, the historic bungalows at The Beverly Hills Hotel are undergoing a comprehensive restoration and thoughtful redesign.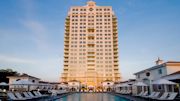 The Carnegie Abbey Club: Exclusive Waterfront Retreat in Rhode Island - 05/17/13
The Carnegie Abbey Club is one of the finest private clubs and one of the most exclusive destinations in the Northeast.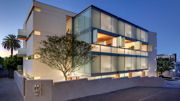 The Cipriani Family Unveils First Mr. C Branded Residences Beverly Hills - 07/11/17
The fourth generation Cipriani brothers, Maggio and Ignazio, continue to expand the renowned hospitality family's brand with the debut of the Mr. C Residences. Situated next to the family's flagship hotel Mr. C Beverly Hills, the five freestanding, four-story homes represent California architect Ray Kappe's first hotel-attached project.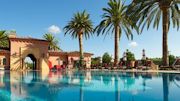 The Grand Del Mar Offers Grand Villa Getaway and more - 02/19/14
The Grand Del Mar, recently voted the number one hotel in the U.S. by TripAdvisor reviewers, is heralding the arrival of spring with special packages, spa treatments and outdoor activities galore.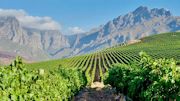 The Homestead: Luxury Winefarm Villa in South Africa - 05/18/15
The independent boutique winery Oldenburg Vineyards in Stellenbosch, South Africa's leading wine region, has recently transformed an original Cape Dutch family home into a luxury villa and for the first time is offering farm stays.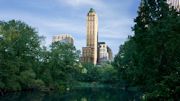 The Pierre, A Taj Hotel, New York Introduces Residential Stays - 01/28/14
The Pierre, A Taj Hotel, New York has just introduced private residential stays for guests looking for a distinguished Manhattan pied-a-terre with the added luxuries of an iconic Forbes Five-Star and AAA Five-Diamond New York City hotel.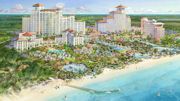 The Residences at Baha Mar Offer Private Residences in the Bahamas - 09/26/13
The Residences at Baha Mar are set within the largest single-phase, luxury resort project in the history of the Caribbean and the largest currently in development in the Western Hemisphere, Baha Mar.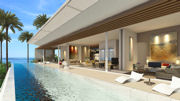 The Residences at Mandarin Oriental Bali to Open 2018 - 07/12/16
Mandarin Oriental Hotel Group will manage a portfolio of luxury Residences at Mandarin Oriental adjacent to Mandarin Oriental, Bali.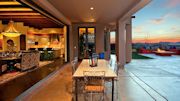 The Residences at The Ritz-Carlton, Dove Mountain Announce $18 Million in Sales - 07/22/15
The Residences at The Ritz-Carlton, Dove Mountain, a private Southern Arizona community nestled high in the Sonoran Desert, announced a total of nine property sales to date in 2015 totaling $18 million, its highest volume in a biannual sales period.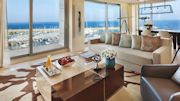 The Residences at The Ritz-Carlton, Herzliya Opens on Mediterranean Coast in Israel - 12/04/12
Built on a prime sea location, often referred to as the "pearl" of Israel's real estate, The Residences at The Ritz-Carlton, Herzliya are designed as exclusive luxury vacation residences ideal for overseas buyers.
The Residences Viceroy Snowmass: 50% Sold with Two New Designer Units - 01/21/15
Fresh color palettes…Bold elements…Refined textures…capture the elevated interiors of The Residences Viceroy Snowmass, a Related Colorado development, this 2014-2015 winter season as the 152-unit condo-hotel introduces two designer residences to add a modern flair to ski resort living in one of the world's finest resort destinations of Snowmass, Colorado.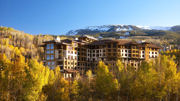 The Residences Viceroy Snowmass Offers Buyers New Incentive - 02/26/16
With record snowfall from El Niño dusting the mountain tops since the onset of November, the Aspen/Snowmass ski season shows no signs of letting up, urging buyers who have always dreamed of owning a ski home anxious to cash in on a permanent lift ticket at The Residences Viceroy Snowmass, a Related Colorado development located at the base of one of the world's finest resort destinations in Snowmass, Colorado.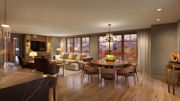 The Residences Viceroy Snowmass Reveals New Penthouses for the Winter Season - 10/22/15
The Residences Viceroy Snowmass, a Related Colorado development, announced two newly designed three- and four-bedroom penthouse units scheduled for completion this winter season.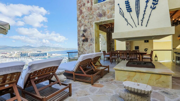 The Resort at Pedregal Introduces New Casa Bella Vista - 04/01/16
The luxurious Resort at Pedregal in Cabo San Lucas offers discerning travelers the ultimate in exclusivity with the debut of its distinctive new Villa Collection -- sumptuously-appointed private villas, including three 3-bedroom suites and four 4-bedroom suites, all nestled into the picturesque mountainside along Mexico's Baja California Peninsula.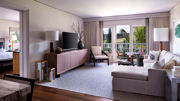 The Ritz-Carlton, Kapalua Unveils Reimagined Residences - 07/20/16
World-renowned for its outstanding location and services, the AAA Five-Diamond Ritz-Carlton, Kapalua on Maui, unveils its newly refreshed one- and two-bedroom Residences along with several additional enrichments.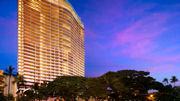 The Ritz-Carlton Residences, Waikiki Beach Opens - 07/18/16
The Ritz-Carlton Residences, Waikiki Beach opened its doors on Fri., July 15, to a new wave of global travelers on the majestic island of Oahu in world-renowned Waikiki.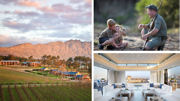 The Royal Portfolio Launches Villa Escape Itinerary in South Africa - 01/16/18
The Royal Portfolio, a collection of iconic hotels and private residences in South Africa has launched an eight-night, all-inclusive Villa Escape package.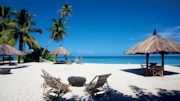 The Seychelles' Most Expensive Villa Opening on June 1st - 05/30/12
The exclusive Madame Zabre Spa Retreat at Desroches Island, a stunning, luxurious private island in the Seychelles will cost € 12,000 per night. Named after the famous Madame Zabre beach on the island, the decadent 637 square metre retreat is the ultimate hideaway in paradise.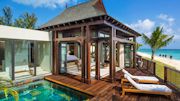 The St. Regis Mauritius Resort Unveils Largest Luxury Villa - 11/20/13
The St. Regis Mauritius Resort, which officially opened its doors in November 2013, is celebrating the unveiling of The St. Regis Villa.
The Thinking Traveller Adds New Luxury Villas in Italy and Greece - 06/24/13
Travelers who have yet to book a vacation during the peak summer season in Europe, holidays later in the year or even in 2014 can take advantage of The Thinking Traveller's new additions as well as its superior collection of over 140 Mediterranean villas.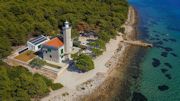 The Top Quirky Villas in Europe - 05/10/15
Centuries of history (and pretty turbulent history at that!) means that Europe's architectural landscape is as varied as it is venerable.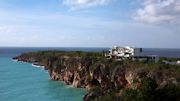 The Ultimate Connoisseur Beach Escape in Anguilla - 12/05/13
Ani Villas, Anguilla, the luxury Caribbean hideaway, has selected the Moët Hennessy portfolio of fine wines and Champagnes to offer the holiday season's most glamorous private gift, available for $250,000.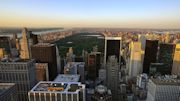 The Ultimate Gift: Baccarat Hotel & Residences New York - $60 Million Penthouse - 11/13/13
A beacon of refined style and true French glamour, Baccarat Residences New York takes the art of luxury living to new heights with its five-bedroom Penthouse.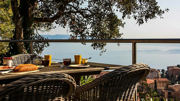 The Ultimate Guide to The South of France - 03/31/17
France is renowned for being a holiday destination for the rich and famous, and rightfully so. The cities and town which make up France are spectacular and lavish and are a playground for travelers.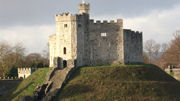 The Ultimate Wales Bucketlist - 03/31/17
We take a look at the best things you can do during a holiday to Wales to make the most out of your time in the beautiful country.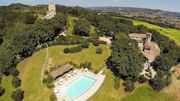 The Virtues of a Villa Vacation in Umbria for a Multi-Generational Family - 01/30/15
The Pieve Quirico Castle Villa (PCV) is a superb Italian retreat on a 1500-acre historic estate and nature reserve in Umbria, ideally suited to multigenerational families.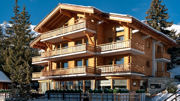 The World's Best Ski Chalet? - 01/06/12
Recently described in the press as "The world's greatest chalet", Verbier's No.14 underwent a major refurbishment and reopened in December 2010. The result is one of stylish, yet understated alpine chic.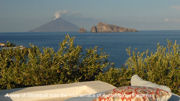 Think Sicily Releases Destination Travel Guide App - 06/13/11
Sicily has never been easier to discover, thanks to the release of Think Sicily's A Portrait of Sicily App, available for both iPhone and iPad.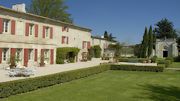 This Summer, Let the Train Take the Strain of getting to Aix-en-Provence - 04/08/13
This summer, traveling to Provence will be easier than ever before. From May 4th Eurostar will leave London St Pancras every Saturday morning, skimming through the French countryside and whisking passengers in comfort and ease to the heart of Provence.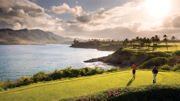 Timbers Resorts Announces New Level of Luxury Partnerships - 07/17/17
Timbers Resorts, one of the world's largest independent resorts and residence club developers, just announced several luxury partnership additions to their already existing high-end benefits package exclusively offered to Timbers Collection members.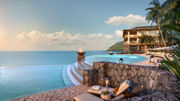 Timbers Resorts Launches Sales for New Luxury Residences in Kauai - 03/16/17
Timbers Resorts, one of the largest independent developers and operators of private boutique resorts and residence clubs, has announced the first public offering of ownership opportunities within Timbers Kaua'i - Ocean Club & Residences at Hōkūala.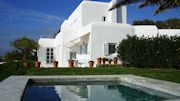 Time & Place Adds 15 New Destinations to Vacation Rental Portfolio - 08/06/13
Time & Place announced it has added 15 new destinations for a total of 43 to its portfolio of luxury vacation home rentals.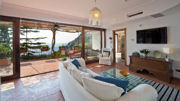 Tips for multigenerational travel on the Amalfi Coast - 10/12/17
In recent years, multigenerational (or multigen) travel has emerged as one of the top travel trends among Americans — spanning two, three and even four generations — and luxury villas are a great way to accommodate family members across the entire age spectrum.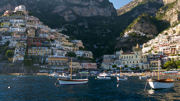 Tips for Planning Your 2018 Amalfi Coast Luxury Villa Vacation - 12/29/17
Is 2018 the year you and your family take that dream villa vacation to Italy's famed Amalfi Coast? Molto bene! Very good. Let's get started.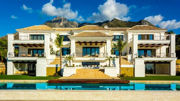 Top 10 Luxury Villas To Buy Around The World - 03/31/17
A luxury property in the sun is everyone's dream. So, with the help of Prestige Property Group, we have compiled ten luxurious villas that could be yours. Which luxury villa will you fall in love with?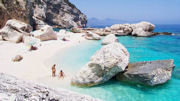 Top 10 Places to Visit in Sardinia - 11/30/16
People living in Sardinia were asked to vote for their favorite places on the island through a Facebook page. The response created a list of 56 different places, but some spots are more loved than others, so here are the top 10 "must see" places in Sardinia.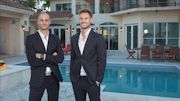 Top 10 Tips for Buying a Vacation Home - 04/11/14
According to Dan Hechtkopf and Reid Heidenry of South Beach Investment Realty, the 10 Investment Tips for Buying a Vacation Home include: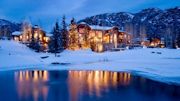 Top 10 Vacation Home Markets - 04/04/12
Here's a list of some of the most popular and promising places for vacation-home shopping, with recent median list prices from real estate shopping site Zillow.com.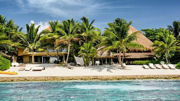 Top 5 Trending Villa Vacation Destinations - 01/13/16
Full-service premier luxury villa provider, Villas of Distinction releases insight into what destinations are trending for villa vacations in 2016.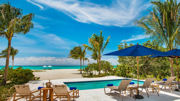 Top Beach Retreats Around the World - 06/16/16
Summer is here and it's time to hit the beach. Here is our selection of exquisite beach retreats for you to enjoy this summer…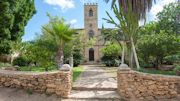 Trapani: A Favorite Italian Destination on the West Coast of Sicily - 02/03/14
Trapani, the Italian province on the west coast of Sicily is fast becoming one of the top Italian holiday destinations.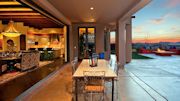 Tucson's The Ritz Carlton, Dove Mountain Offers Estate Homesites - 06/11/14
The Residences at The Ritz-Carlton, Dove Mountain announce the release of its estate homesites located in the community's coveted Rockpoint Ridge enclave.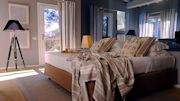 Tuscany's Argentario Resort Golf & SPA Offers Luxury Golf Villa - 02/19/14
Surrounded by a beautiful olive-tree garden, the villa is located on a hill, just 200 metres away from the resort's main building.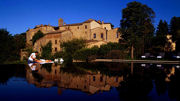 Tuscany's Castel Monastero Offers Luxury Villas & Apartments For Sale - 11/30/11
Castel Monastero, Tuscany has launched a selection of stunning villas and apartments available for purchase.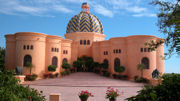 Tycoon Sir James Goldsmith's Luxury Villa Rents for First Time in History - 02/18/10
The suites and bungalows at La Loma, Sir James Goldsmith's private home at Cuixmala on Mexico's famed Costa Alegre, are now available to rent individually at several select weeks in the year.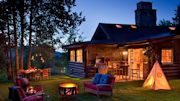 Uber-Luxe Fall Travel Packages in Jackson Hole - 08/22/12
Jackson Hole, Grand Teton and Yellowstone National Parks are some of the most awe-inspiring and "must-see" destinations in America. The majestic scenery, wildlife and activities create a travel experience that will be treasured for years to come.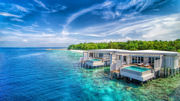 UltraVilla Adds 3 New Members in time for the Winter Holiday Season - 10/01/15
UltraVilla, the ultimate 'little black book' of luxury villa rentals, welcomes three new members to the portfolio, offering even more options for those seeking the perfect spot to celebrate the holidays, New Year's or that perfect winter getaway.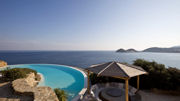 UltraVilla: The Little Black Book of Holiday Rentals Launches - 07/22/15
The ultimate 'Little Black Book' of luxury villa rentals is now available to all with the launch of UltraVilla.com.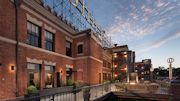 Unique Housing at Chocolate Factory Turned Private Residence Club - 06/03/14
Due to popular interest from prospective buyers, coupled with limited inventory in San Francisco's real estate market, Fairmont Heritage Place, Ghirardelli Square – the former chocolate factory turned award winning private residence club – has announced the release of its fourth and final residence available for whole ownership.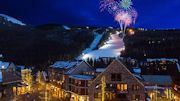 Vail Resorts Debuts Legendary Lodging -- Exclusive Benefits Program for Homeowners - 07/29/14
Vail Resorts has unveiled the Legendary Lodging Homeowner Affinity Program. Effective immediately, homeowners active in the Vail Resorts rental program will receive various benefits and discounts to enhance the value of their rental program membership.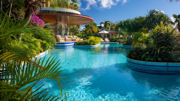 Valley Trunk, Caribbean Estate Offers Secluded Luxury on Virgin Gorda - 10/12/15
Private Caribbean estate Valley Trunk is now accepting reservations for its fall/winter 2015 seasons, as well as 2016.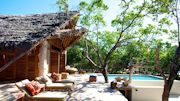 Vamizi Island Unveils New Private Villas - 02/04/14
Award winning Vamizi Island, Mozambique's most celebrated luxury private island resort, situated in the beautiful Quirimbas Archipelago this year re-launches its expanding Private Villa Collection and a fantastic new website.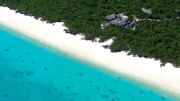 Vamizi Island Villas: Privacy & Exclusivity in the Indian Ocean - 06/09/11
Vamizi Island Villas offer a sustainable piece of paradise off the Mozambique coastline.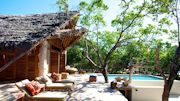 Vamizi Private Villa Collection Expands - 01/28/15
The Vamizi Private Villa Collection goes from strength to strength, and the sixth (and largest) villa on Vamizi Island is being finalised ready for opening in May 2015.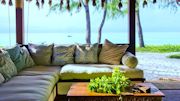 Vamizi Private Villa Collection launches two brand new villas, Autumn 2014 - 07/10/14
Vamizi Island has a well-established reputation as a stunning hideaway gem synonymous with indulgence and escapism on an unrivalled scale.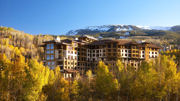 Viceroy Snowmass Residences Give Buyers Forest Therapy - 07/02/15
The Residences Viceroy Snowmass, one of Colorado's most luxurious mountainside condo hotels with 152 wholly-owned units, is re-engaging owners and buyers this summer with a new treatment for the mind, body and soul -- Forest Therapy.
Villa 25: Luxury in Vanuatu - 03/27/14
Recognized and lauded last year by the World Travel Awards which are hailed as 'The Oscars of the Travel Industry" Villa 25 in Vanuatu truly is 'luxury personified'.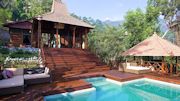 Villa Borobudur Opens New Luxury Villas in Indonesia - 06/16/14
Villa Borobudur, a private five star villa hotel, is thrilled to announce their expansion with the opening of three new luxury villas.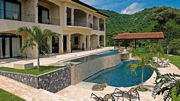 Villa Buena Onda: Luxury and Privacy on Costa Rica's Pacific Coast - 11/17/15
Some places you enjoy while you are there. Other destinations stay with you long after you have come home. Villa Buena Onda is one of those places that does both.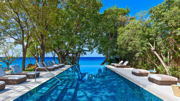 Villa Crystal Springs - An Enchanting Beachfront Villa in Barbados - 09/29/17
It is not an easy task to convey the majesty and opulence of Villa Crystal Springs into words.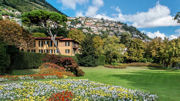 Villa d'Este Unveils its Third Private Villa: Villa Garrovo - 01/20/16
Villa d'Este, which will re-open its 144th season on March 10th 2016, unveils a third private villa within the Hotel's parkland: Villa Garrovo. The elegant villa offers both garden and lake views and is located just a few steps from the Cardinal Building.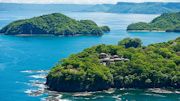 Villa Manzu, A Luxury Estate Available for Private Rental in Costa Rica - 10/10/13
Villa Manzu is a luxury estate available for private rental only located on the Peninsula Papagayo in Costa Rica. Opening winter 2013, the 30,000 square-foot property sits atop five acres of lush surroundings, with commanding 180-degree sea views.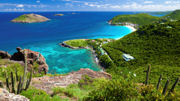 Villa Marie Saint-Barth, As Stylish as the Island Around It - 12/13/16
The island of Saint Barth in the French West Indies has a style all its own. So, too, does its newest destination, Villa Marie Saint-Barth.
Villa Michaela: Villas, Cooking Classes & Weddings in Lucca, Italy - 11/20/15
Nestling in 50 acres of olive groves, pine clad hills and gardens, Villa Michaela is a Magnificent 18th century villa in the Lucca foothill village of Vorno with 12 large double bedrooms for rent for two nights or longer.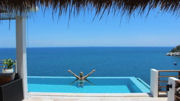 Villa Sabai Jai Debuts in Koh Tao, Thailand - 08/18/15
Villa Sabai Jai has just debuted two new exclusive luxury pool Villas, Turtle Villa and Gecko Villa on the small island Koh Tao in Thailand, in addition to their popular Eagle pool villa.
Villa Sabai Jai Launches 2 New Exclusive Luxury Pool Villas in Thailand - 08/04/15
Villa Sabai Jai has opened two more exclusive luxury pool villas, Turtle Villa and Gecko Villa, on the small island Koh Tao in gulf of Thailand in addition to Eagle Villa. Villa Sabai Jai is the resort name for these three villas.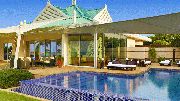 Villas at Ritz-Carlton Bahrain: Stately havens of luxury and tranquility - 06/12/14
Set amidst lush gardens and overlooking the serene Manama Bay, the villas of The Ritz-Carlton, Bahrain Hotel & Spa bring home the signature sophistication of The Ritz-Carlton brand, imbued with an effortless coastal vibe.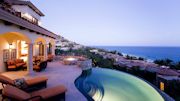 Villas Del Mar Offers Private Villa Experience in Los Cabos - 05/21/14
Villas Del Mar, the lavish villa resort neighboring the One and Only Palmilla Hotel has announced new summer getaway options for travelers looking to unwind in luxury this year.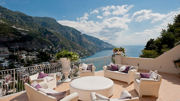 Villa Vacations: Which Destinations are Trending Now? - 01/12/17
Villas of Distinction®, the world's premier luxury villa rental company as part of World Travel Holdings, announces this year's most sought after villa vacation destinations for 2017 based on industry insights – Italy, Hawaii, Jamaica, St. John, and Florida.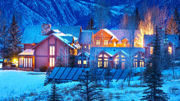 Villazzo Reopens Aspen Office - 02/02/11
Villazzo, the world's leading ultra luxury villa rental company known for servicing distinguished clientele globally, has re-opened its Aspen office with a spectacular inventory of premium ultra luxury estates.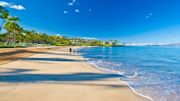 Wailea Beach Villas Named One of Hawaii's Top 5 Resorts - 11/01/12
Conde Nast Traveler's prestigious annual Reader's Choice Awards has ranked Wailea Beach Villas as #5 in the "Top 25 Resorts in Hawaii" for 2012.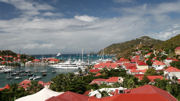 Wall House Restaurant & Wimco Villas Offer Perfect St. Barts Getaways - 03/15/12
The Wall House Restaurant and Wimco Villas together are offering visitors to St. Barts the perfect getaway experience year around.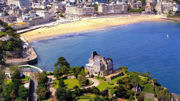 Waterside Villas – The Perfect Way to Experience Europe - 10/02/15
There are many fantastic ways to experience everything a trip to Europe has to offer, from amazing hikes around the breathtakingly beautiful landscapes of the Loire Valley and Tuscany to vineyard tours and mountain biking – you can even head to the skies and enjoy a new perspective on your holiday with a hot air balloon ride.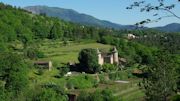 Welcome to the Drone Zone - Oliver's Travels Takes the Travel Industry to New Heights - 12/22/14
Oliver's Travels is now giving its customers a brand new way to take a tour of their villas, chateaux and holiday homes without even leaving home!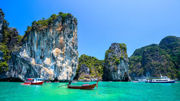 What Phuket Offers Luxury Travelers Looking for Adventure - 10/14/16
Phuket is Thailand's largest island, situated in the Andaman Sea. It is one of the best places to visit in the world. Luxury travelers will be amazed by what the island has to offer.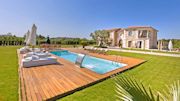 What's the difference between Majorca and Mallorca? - 02/16/15
You might just think it's a case of spelling (and you'd be right) but it goes a little deeper than that – Majorca is the British appropriation of the Spanish Mallorca, and which one you decide to visit will ultimately define your holiday, even if it's actually the same island!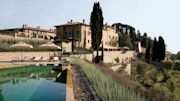 Winter Villa Escape at Ferragamo's Tuscany Resort - 10/12/16
This winter, Rosewood Castiglion del Bosco, the bucolic Tuscan resort founded by Massimo and Chiara Ferragamo, will give guests the opportunity to stay at the estate for the first time ever during the colder months with the Winter Villa Escape.