The travel and constant motion represent a unique type of luxury, which is why it's so exciting to see rocker Brent Kutzle, Director Doug Clevenger and philanthropist Fraser Kershaw form a tri-force for the greater good, brining communities clean water and bringing awareness to us folks in leather chairs, through their upcoming documentary, called, "Behind the Water."
Recently we took our lavish Land Rover down the ocean coast to catch up with Kershaw. His wheels were literally halted in the sand during a layover in Florida, alongside friend and Canadian community organizer Melanie Levesque.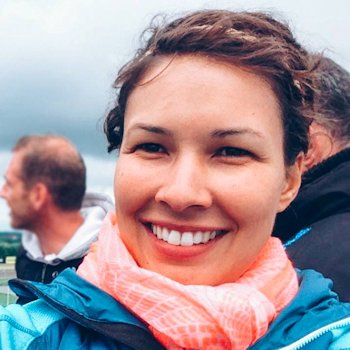 Designer Rebecca Taylor
Immediately, Kershaw waves us over. "Do you want a view of the world? He opens his suitcase, and coins from around the world fall out onto the sand. Smiling, he tells us, "they're for the people combing the sand in search of possessions."
We ask Kershaw if the suitcase is all he brought with him. He nods and says that he doesn't really have a choice. "Needing nothing more is a beautiful thing. Owning less and using less, living a less for me lifestyle, will show you a side of yourself you didn't know existed."
He pauses for a moment before adding with a laugh, "but then again, with my current schedule, I think it just makes me feel better to say those things, because I only have two hands and it's all I can carry. In fact, my old way of traveling was terrible; my slanted suitcase with wobbly wheels matched my evil black duffle bag that left red marks across my chest and neck.
Full disclosure: we are people of luxury. But we couldn't help but be intrigued by Kershaw's admission. Living out of a suitcase, constantly traveling from place to place, is likely something that the average person dreads. It lacks the comfort, the familiarity, of a luxurious lifestyle. As creatures of habit and ease, we are always searching and looking for the next well-appointed comfy adventure.
Not Kershaw. Standing in the sand, he tells us that "it's humbling at first, but living out of a suitcase and spending a slice of life traveling, away from the regular everyday world, will hopefully pay off and impact others forever."
It turns out, there are plenty of reasons to live out of a suitcase, including two that Kershaw says are the most important to him:
1. Living out of this bag teaches you the difference between needs and wants. "It is by no means the comfort of home," Kershaw says. "It can be difficult to find things. And it certainty doesn't allow for any extra conveniences but I do enjoy it."
2. It provides focus. "Living out of a this bag helps you focus more on the rest of the world and other areas of your life." He added, "I recently met a homeless man dragging his titanic bag. He looked frail, but when we shook hands he about broke my hand. I never put to much thought into luggage, but as soon as it becomes your house on wheels, the way it performs and moves becomes central to you."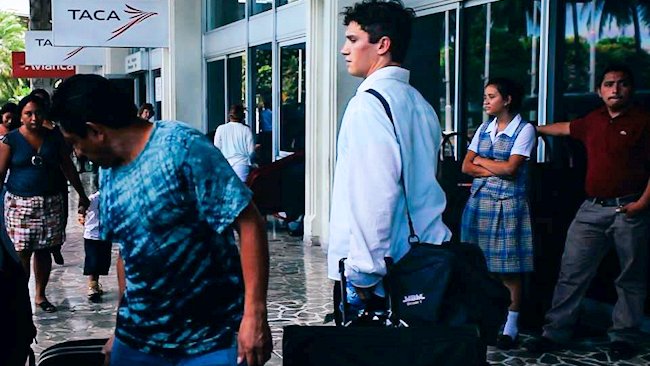 Fraser Kershaw
The particular bag that Kershaw stands by is a Rebecca Taylor design. Taylor has 16 years under her belt, envisioning one-of-a-kind creations with Thule, and receiving numerous industry and international awards for both her innovation and design. When Taylor and Kershaw met, she gave him one of her designs, which seems to be the perfect test for her new bag that is now available for anyone. Kershaw puts thousands of world miles on his wheels through airports, hotels, jungles, and the unknown helping communities with clean water.
Of Taylor, Kershaw says, "Rebecca has such a great heart, and I'm thankful for her in my life. I banged her bag up through my travels, and it still holds its shine, and moves like the first day I rolled it."
At this point, Kershaw stops us, and kindly asks that we focus on Levesque. He had a long flight, he says, and he wants to jump into the ocean.
Levesque laughs and says, "Ok, but then I want your bag!"
Amused, Kershaw looks over at Levesque and says, "My house on wheels is your house, and my house is currently filled with dirty underwear." He sticks out his tongue. It looks to us like these two will get along just fine on the road.
Currently, Levesque and Kershaw are in the midst of making future plans to team up in Latin America. Levesque tells us, "The idea that you can make a difference in a life of somebody you have never met, in a foreign country, sounds amazing. But to actually do it is the best feeling I have felt thus far. It makes you feel like you're doing something really useful with your life. By helping people you also tend to find yourself at the same time. Of course it can be difficult sometimes," she concedes, "but at the end, you're a winner - you made people happy by helping them, and you've lived through a wonderful experience."
Clearly, a luxurious life is not only found in comfort and possessions. It is also found in passion, commitment, and in the hearts of Kutzle, Clevenger, and Kershaw. We hope they keep their wheels spinning until change is accomplished. We look forward to seeing the effect that their combined powers can have on the world.
Fraser Kershaw hosts the new film called, "Behind the Water" directed by National Geographic's Doug Clevenger and One Republic's rocker Brent Kutzle.

Brent Kutzle, Doug Clevenger, Fraser Kershaw
Catch their film at
http://www.behindthewater.com
Alexis Palmquist contributed to this article. Email her at
ac.palmquist@gmail.com
.
Top photo: Fraser Kershaw & Melanie Levesque / Photo Credits: Brian Roberts