Titled 'The Expanding Universe' and completed in 1969, the concrete and mosaic sculpture, decorated with doves, Madonna and child, and an open hand atop, is a celebrated symbol of peace and harmony – and your perfect welcome to this hippy-chic seaside retreat.
Timber Cove has long been known as a rustic refuge at which to refuel, relax, and reconnect. And now, newly reimagined and renovated by architectural firm
Gensler
and Los Angeles-based designers
Robert and Cortney Novogratz
, this iconic property has added posh modern amenities without losing its former bohemian vibe. 'Legacy' guests - those who have been visiting since the 1960's - will still recognize the hospitable warmth and free-spirited character they've known and loved, but now they'll also find indulgences that combine to place Timber Cove in the luxe hotel big leagues.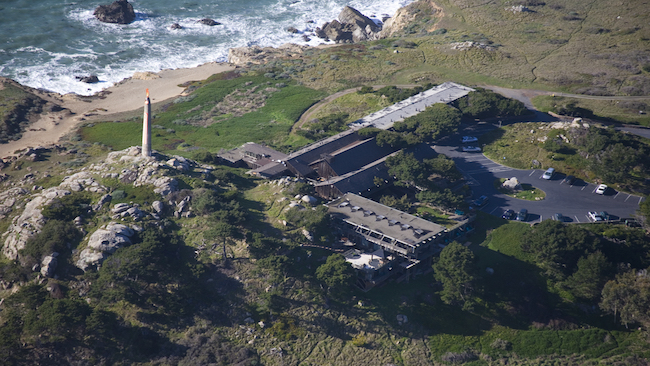 Nearly all of the 46 rooms (each with original layout) have cove or ocean views and feature throw-back LP players (with a LP lending library in the lobby), yoga mats, cozy robes, modern fireplaces, Nest heating/cooling systems, and Russian River Roasters coffee. Comfy beds feature sumptuous linens, down comforters, and Pendleton throw blankets. Original pieces from established artists such as Jimmy Mezei, Jeff Canham and Emily Nathan grace the walls, and binoculars are provided for sea-life sightings. Book one of the eight suites, and enjoy snacks and a beverage-stocked refrigerator (including local craft beers) – all complimentary.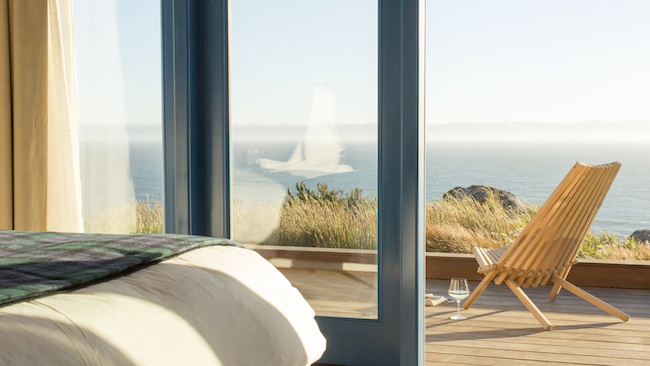 Common areas feature redwood and stones preserved from the resort's former life. The expansive
Great Room
retains its floor to ceiling stone fireplace and welcomes visitors with a visually stunning entryway inspired by classic 1960 Frank Lloyd Wright architecture. Modern and retro furnishings feature tribal textiles, white fabrics, worn leather, and preppy plaids. An
Outdoor Living Room
offers porch swings, billiards, ping-pong, and one of two on-property fire pits.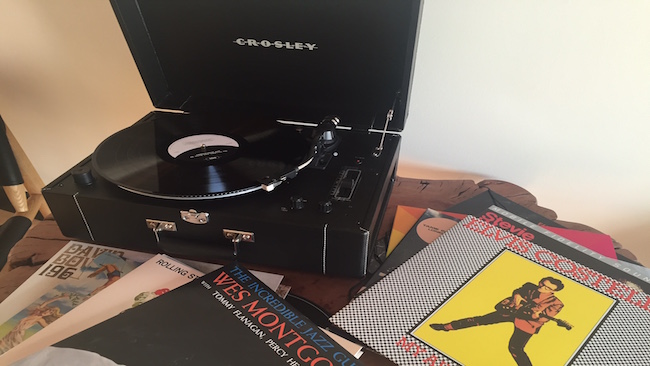 Situated on 23 acres, the property begs to be explored, and the best and most entertaining way to do so is to follow
Sophia von Gierke's
'Treasure Hunt.' (Ask for it when you check-in.) The 11-year-old daughter of co-owner
Jens von Gierke
(Michael Barry is the other owner), Sophia directs guests to 19 interactive vantage points. Examples: #5 - Sit on the green bench and name three things you see. #7 - How wide is the base of the biggest Eucalyptus tree in the grove? #10 - How many faces do you see on Bufano's obelisk? Sophia winds you through the property, past the events lawn, the bocce ball court, and Cupid's Wall, and on through to the Coast Kitchen dining room, the resort's destination level restaurant.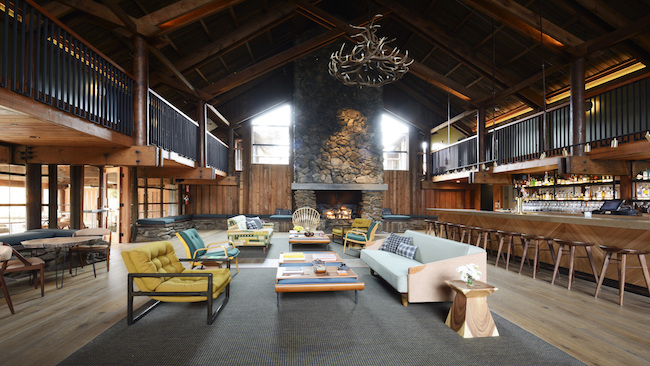 Like its resort surroundings,
Coast Kitchen's
tangible connection to nature is palpable. The kitchen, led by hospitality veteran and chef of 30 years
Phillip Kaufman
, celebrates local fisherman and foragers. Serving breakfast, lunch, and dinner, Coast Kitchen's changing menu embraces the coastal location; many items come from the sea, including the Poke Duet with Ahi Tuna Poke and Salmon Poke with avocado and Nori, Seared Farm Raised Baby Abalone with pickled herb salad and caper brown butter and the Shellfish Sampler highlighting hyper-seasonal fish and seafood, such as oysters, mussels, lobster, crab, and ahi poke, served with Migonette and Tabasco Jellies.
Timber Cove Bar
offers an extensive list of spirits, local wines and beers. Try one of their delicious craft cocktails while sitting at the fire pit that overlooks the resort's namesake inlet.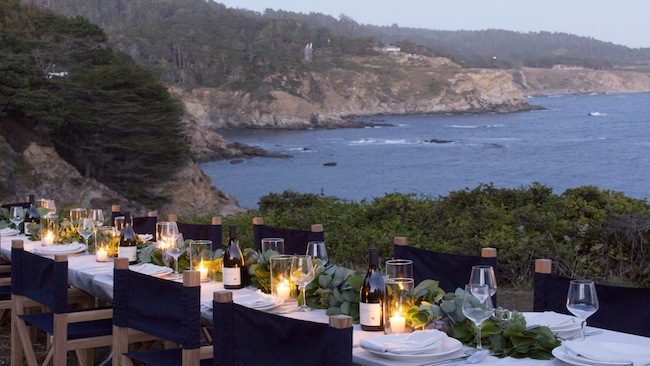 Timber Cove was originally constructed in 1963 by famed architect and original owner Richard Clements Jr. (a fourth generation San Franciscan and developer of many of the City's public monuments) who was inspired by Frank Lloyd Wright's organic architectural style. Clements sought to design a dramatic A-Frame structure that blended into the natural surroundings, creating a timeless experience; he would no doubt be pleased to see that his original vision continues to be honored.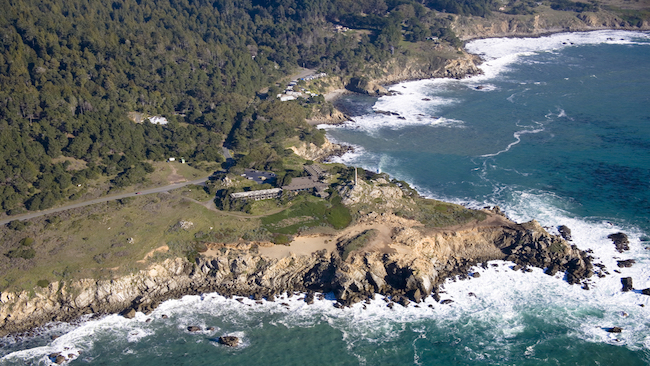 Visit website:
http://www.timbercoveresort.com
Photos by Emily Nathan and Staci Marengo