In fact, the start of the new year has also brought new record breaking low temperatures all over the country. So, don't put away your long johns or ski gear just yet, as there's still plenty of time to take
book a luxury getaway
to some of the country's most amazing winter getaway destinations.
Vail Colorado
Vail serves as the perfect destination for skiers of all levels, but it often lures those with more advanced levels due to its seven legendary Back Bowls offering boundless and vertical slopes for an unparalleled experience. Though Vail itself offers a myriad of wonderful accommodations, we recommend looking in the charming and conveniently located city of Jefferson, Colorado. The surrounding region offers much in the way of outdoor recreation and scenic beauty, with a magical drive up the snow capped mountains.
Big Bear California
Though most often coveted for its long stretches of golden sand filled beaches and laid back vibes, California also has plenty to offer for those looking to shred some powder rather than some waves. Set in the San Bernardino Mountains, Big Bear Mountain Resort offers two amazing destinations for those looking for year-round scenic getaways and high-energy outdoor experience. The great thing about Big Bear is that the resorts offer skiing and snowboarding trails and passes for those with all levels and abilities.
Park City Utah
Framed by the craggy Wasatch Mountain Range,
Park City, Utah
is surrounded by the Deer Valley Resort on one side, and the huge Park City Mountain Resort on the other. Both of these destinations are considered world class resorts that offer some of the most adrenaline pumping and extensive trails in the country, maybe even the world. Aside from the winter sport opportunity, Park City hosts the annual Sundance Film Festival which draws visitors and tourists from all over the world for a week of celebrating film and the creatives behind the works. Year after year, Park City continues to draw some of the most famous and wealthy crowds from all of the world.
Located in a beautiful gated community at Deer Valley Resort, this luxury villa offers ski-in and ski-out access via a private trail making it the ideal location for those looking to squeeze in as much skiing as possible. Guests will never want to leave this villa with amenities such as a gas fireplaces, a pool table, a theater room, a wet bar,a breakfast bar, a hot tub, and so much more!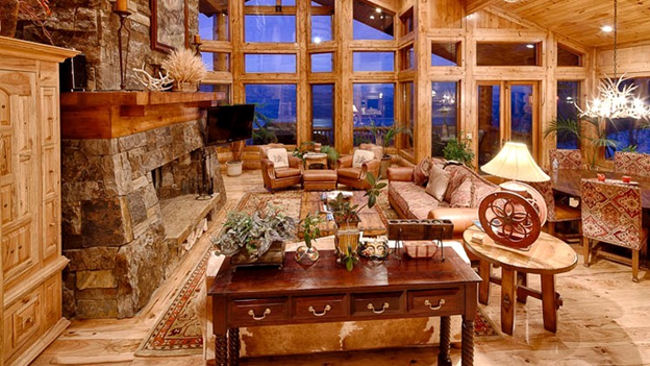 Sun Valley, Idaho
Frequently touted as one of the best ski destinations in the world, Sun Valley continues to strengthen and maintain that reputation. Sun Valley Ski resorts were actually the first destination ski resort in the Country, and are also home to the the world's first chairlifts. It is truly an iconic destination that set the precedence for American ski culture. Like many other resorts on this list, Sun Valley attracts many celebrities and high profile regulars, but there is a heavy focus on the skiing and snowboarding over the glitz and glam of many other resorts.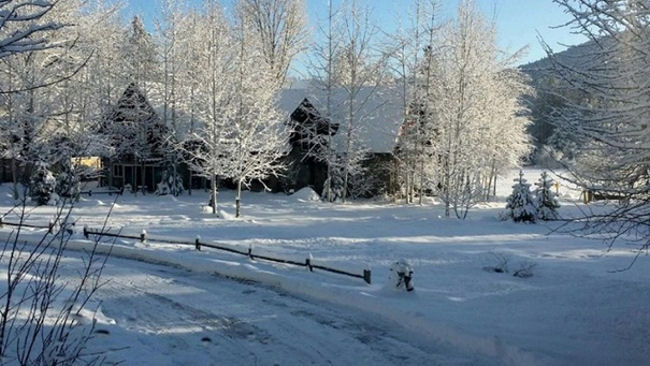 Leavenworth, Washington
There's no need to travel across the pond for a ski getaway, with the charming Bavarian inspired city of Leavenworth, Washington provides a European experience without the language barrier. Set amidst the stunning Cascade Mountain Range, Leavenworth is frequently touted as the Washington's Best winter destination with plenty of ski resorts within close vicinity. Thus it not only provides great opportunity for ski and winter sports, but it offers a magical experience that will have visitors feeling like they have boarded a plane to southeast Germany.
So what are you waiting for? Winter won't last too much longer, so there is truly not better time than now to start booking your winter wonderland getaways.
Article by Giovanna Tapia