Having long been considered merely a pass-through to other popular wine country locales such as Yountville and St. Helena, Downtown Napa is now considered a glamorous wine country destination unto itself. The formerly staid little town overlooking the banks of the Napa River has in recent years undergone a stunning transformation that has elevated its stature as the 'in' place to be. Now featuring world class cuisine, boutique shopping, public art, live entertainment venues, chic lodging options, and of course a multitude of wine tasting venues, downtown Napa is now every bit as beguiling as the notable towns that surround it, with an added bonus: a nightlife scene not found elsewhere in the Valley. With so much to see and do, we've narrowed down the area's offerings to a few of our favorites: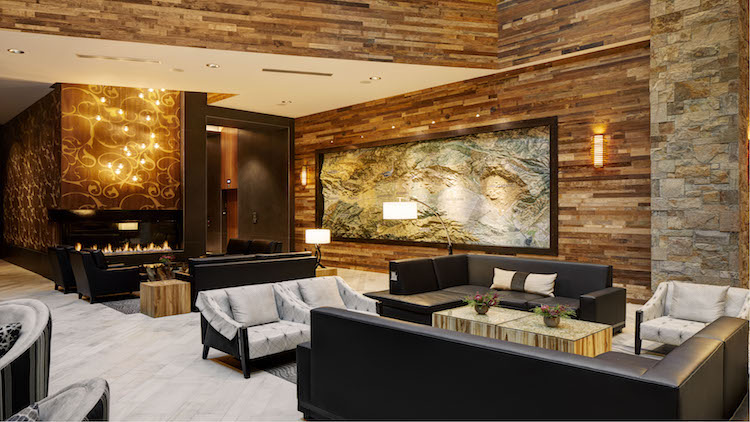 STAY: At the heart of this renaissance is the new Archer Napa, the 1st Street anchor for an historic, mixed-use space considered ground zero for the area's renaissance. Wine country artistry abounds at Archer Napa, from the vine-like laser cut ceiling entry, to the custom grapevine chandelier inset into the lobby sky light, to quarried Napa stone walls. Every detail is curated to reflect the hotel's viticultural setting. And if guests experience a "where am I?" lapse, the large, topographical map lining one entire lobby wall detailing the Valley's AVA districts provides a distinct reminder.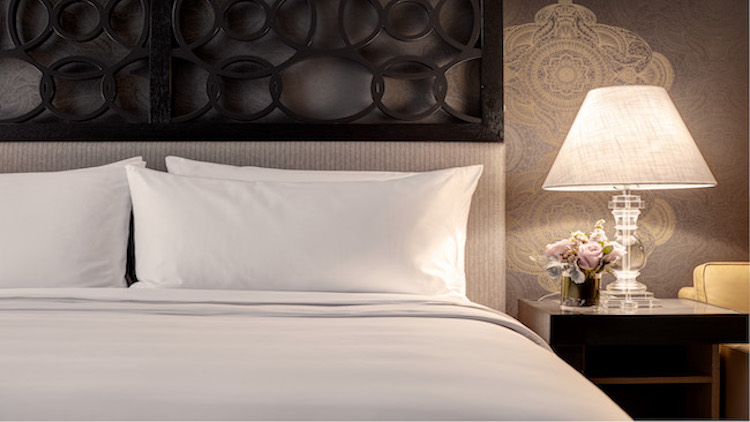 Six varied room styles (each in shades of cream, gray, and gold) feature original art and luxury amenities such as Frette bathrobes, Malin +Goetz bath products, his-and-hers slippers, Nespresso coffee machines, temperature-controlled wine coolers, and fully-stocked refreshment bars featuring varied treats. Bottles of water and salted caramels greet each guest upon room arrival. A signature element of the Archer brand is the nightly turndown ritual spanning an eight-item rotation of locally curated goodies. Forty-nine of the 183 rooms and suites offer private balconies and/or fireplaces with lounge seating and signature Archer blankets to ward off nighttime chill.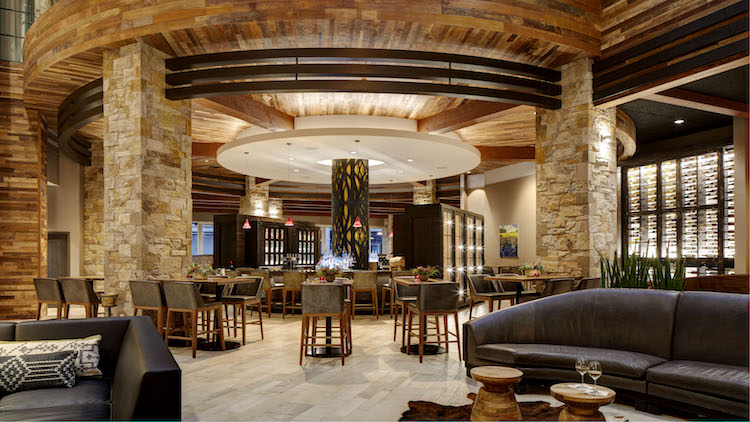 The lobby's large, center stage, circular bar has become the area's 'go-to' spot for evening happy hour, and the soon to open Rooftop venue will further elevate Archer's profile. The sky high space provides the only vista of its kind in downtown Napa – affording 360° views of the Valley. Overnight and spa guests will enjoy special access to the rooftop terrace, fitness studio, and shallow ledge pool - a tranquil oasis with chaise sun-loungers and private cabanas flanked by luxurious stone fireplaces and privacy curtains.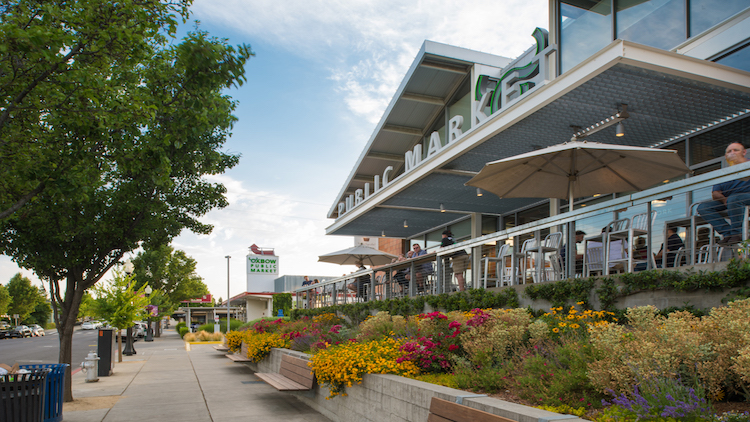 EAT: If varied appetites make restaurant choices a challenge, head to Oxbow Public Market where everyone finds something to love. Just a short walk down 1st St. from Archer, this lively food hall brims with artisanal offerings perfect for every meal – from breakfast to dinner - and is a gathering spot for both locals and tourists. Assemble a picnic of fresh oysters, artisanal charcuterie, gourmet cheeses, chocolates, wine, and coffee and head outside to the scenic outdoor deck with seating along the Napa River.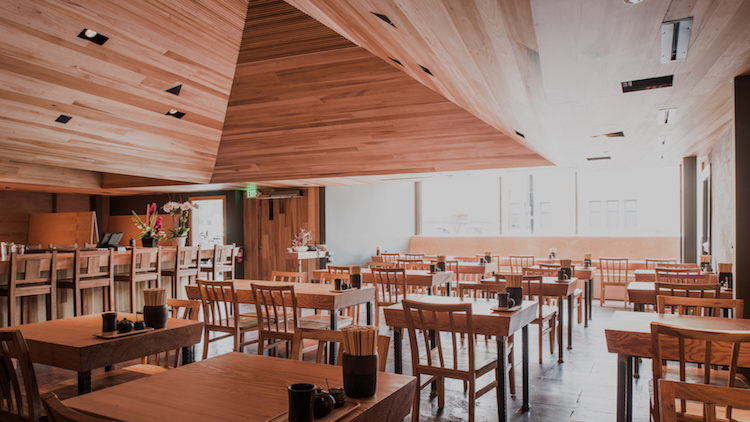 For an outrageously original meal, head to Miminashi across from the Napa Courthouse. Napa's first Izakaya-style eatery – essentially a Japanese gastro pub in the fashion of an American tavern – this casual spot is a feast for the senses. Every dramatic design element, from the tactile front door to the dual-peaked interior ceiling, is evocative of Japanese elements. The varied menu offerings satiate both the gastronomic thrill-seeker and the less adventuresome: threaded skewers featuring nearly every part of a chicken - from crispy skin, to gizzard, to heart, neck, and mundane breast and thigh. Beef tongue – either the base or the tip – is also a choice. Thumb through the cocktail Rolodex, a menu of 125 recipes of well-known and forgotten favorites. And save room for dessert and the selection of 'soft cream' flavors such as espresso, apple cider, vanilla bean, or matcha green tea. Top your choice with cookie crumble, candied ginger, sesame honeycomb candy, whiskey butterscotch sauce, or hot fudge. So popular is this item that the restaurant has installed a street-side window for sidewalk service.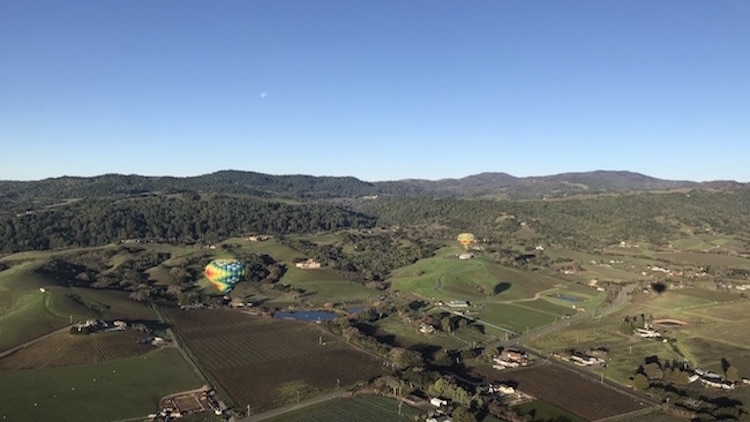 DO: Survey the happening downtown grid as well as local mountain ranges, rolling hills and vineyards from a unique vantage point. If you're an early bird, there is no better way to 'tour' the Valley than from above, via a Napa Valley Aloft hot air balloon ride. Lift-off takes place at sunrise, but anyone who has ever experienced the bird's eye views agrees that the early morning wake-up is worth it. When winds are favorable, the balloons can climb to higher altitudes for a glimpse of the San Francisco skyline and even the Sierras to the east.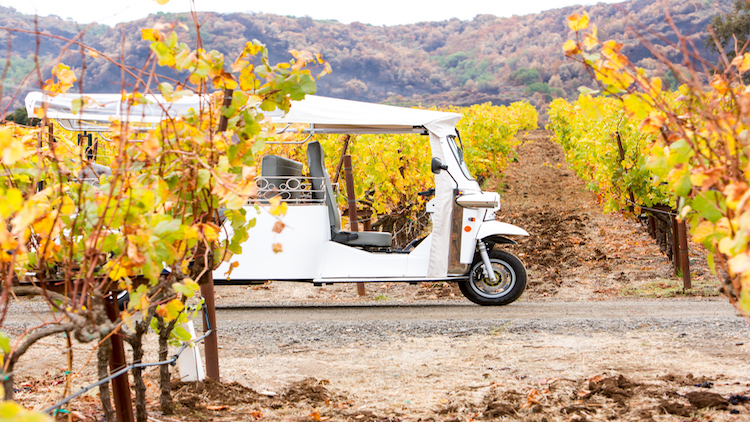 Eliminate the need for a designated driver while wine tasting by booking transport with a Laces and Limos Tuk-tuk tours. These open-air, tri-wheel, electric vehicles seat up to six people and come equipped with heated seats and rain covers. Your driver will pick you up right in front of Archer in the photo-ready modern rickshaw and lead the way to varied downtown wine tasting hot spots, allowing everyone in your party to freely sniff, swirl, and sip. Choose from one of four packages ranging from 2.5 hour tours to full day adventures, or customize your own itinerary.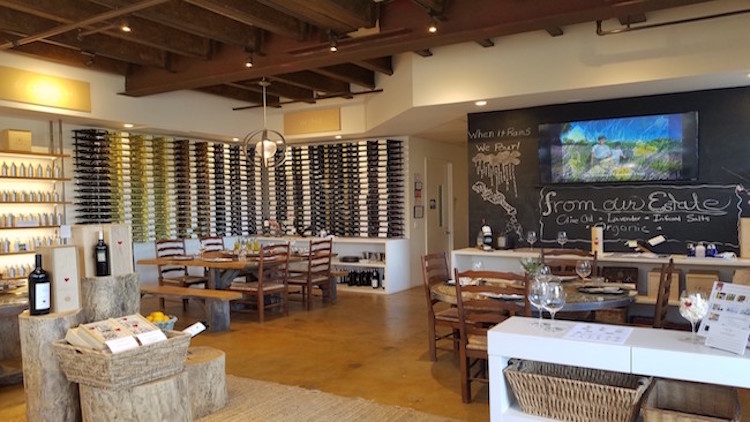 With wine tasting a must when in Napa, we suggest two spots – one within walking distance of Archer, and another just a short drive away. Experience the best of the casually sophisticated wine country lifestyle at Gabrielle Collection where vintners Gabrielle and Wayne O'Connell offer exceptional food and wine pairings as well as handcrafted culinary, home, spa, and pooch products, all of which echo the couples' sustainable philosophy. Enjoy pours from O'Connell Family Wines' varied labels, paired with either chocolate, gourmet popcorn, or nibbles featuring O'Connell Vineyard Estate certified organic ingredients and signature GC Napa Valley Culinary products. A jazzy compilation playlist featuring Sinatra and Simone further adds to the charming ambiance.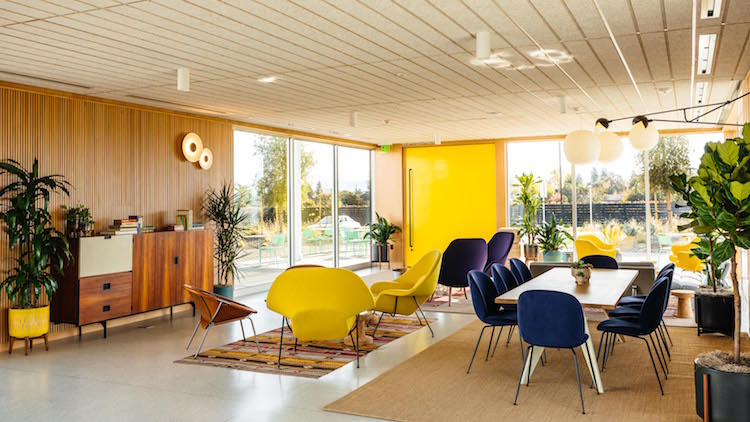 Experience a true modern throwback at Ashes and Diamonds, situated behind Bistro Don Giovanni off of Highway 29 and a mere 8-minute drive from your downtown home base. It's worth the jaunt. This impressively designed winery and tasting room that hints at both Napa's future and past is the vision of Kashy Khaledi, a Los Angeles based multimedia creative executive who is known for bringing together brilliant personalities from eclectic backgrounds to collaborate on new cultural experiences, be it in advertising, editorial, and now, wine. Khaledi's innovative and quixotic touch is evident throughout, from the mid-century/postcard fantasy design, to the soundtrack pumping through the modly furnished tasting room, to the winery's name itself – taken from a 1950s Polish film of the same name. (Click here for the full origin.) The vintage vibe is a love letter to the Napa Valley of the 1960's when it found its place on the world's winemaking map. In homage to this golden era and its pioneers, Khaledi and his winemakers Steve Matthiasson and Diana Snowden Seysses adhere to an ethos of light-handed winemaking and transparency of terroir in their Burgundian approach to their delicious Bordeaux varietals. Book one of three different wine tasting experiences – our favorite is the 'wines + food' which includes bountiful plates of seasonal, locally-sourced items prepared by talented in-house chef Emma Sears.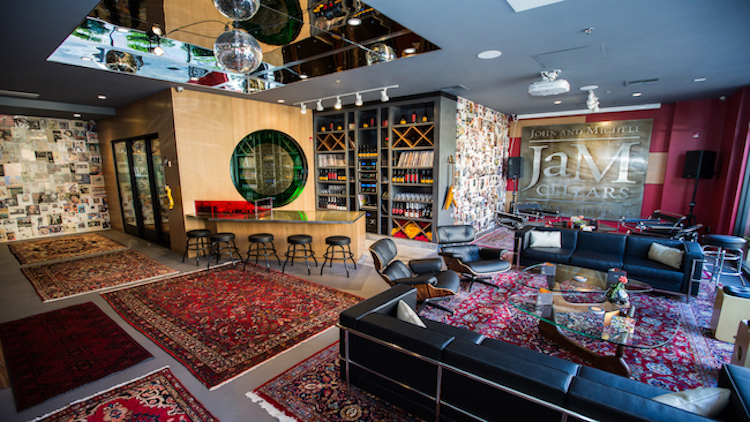 And that nightlife scene? Enjoy music and wine at JaM Cellars, a few steps from Archer's entrance. Settle in at the bar counter, on low slung couches, or in classic booths and toast to JaM's state-of-the-art sound system and classic vinyl collection. JaM features weekly live-music JaMSessions and movie and music tribute nights. If you're seeking marquee names, head a few blocks from Archer to Blue Note Napa to hear national and international artists along with Bay Area and regional favorites in an intimate 100-seat setting. Part of the iconic Blue Note Entertainment Group network, Blue Note Napa takes its cues from the famed Blue Note Jazz Club in New York's Greenwich Village. Whether seated in a four-person premier booth, at a table, or in the general admission bar area, there's not a bad seat in the house.