Celebrities of all levels have some incredible mansions. Singers, actors, and others are living in the lap of luxury—and you don't even know it. Here is a list of a few of the top mansions owned by celebrities. They're over the top in every way, which is why they're worthy of housing some of the biggest names in Hollywood.
1. Jupiter Island, Florida
Celine Dion owns a vast and beautiful 20,000 square foot mansion in Jupiter Island, Florida. The mansion contains a number of impressive features, including 13 bedrooms and 14 bathrooms. It also has two swimming pools, several waterslides, a river, and even a treehouse on the property to offer a certain level of unmatched decadence. The singer's home is quite the estate to tour.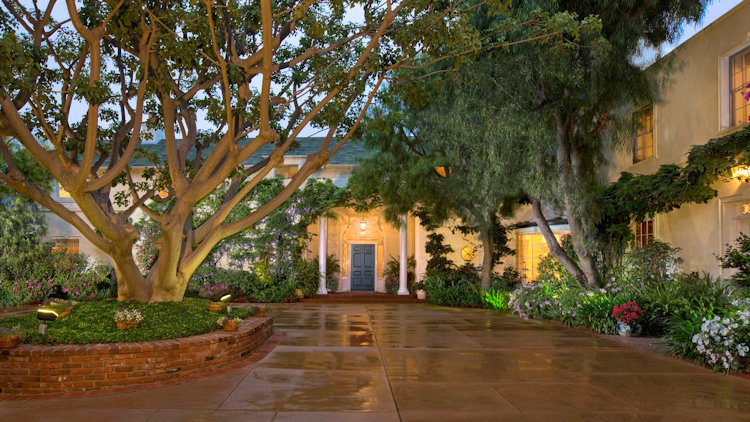 2. Beverly Hills, California
Taylor Swift owns an incredible $25 million mansion in Beverly Hills, California that measures 10,982 square feet. It's located in the same neighborhood as many Hollywood legends, including Charlie Chaplin and Clark Gable. Her house is the former state of Samuel Goldwyn, the founder of Metro-Goldwyn-Mayer. The incredible mansion is currently in the process of receiving landmark status.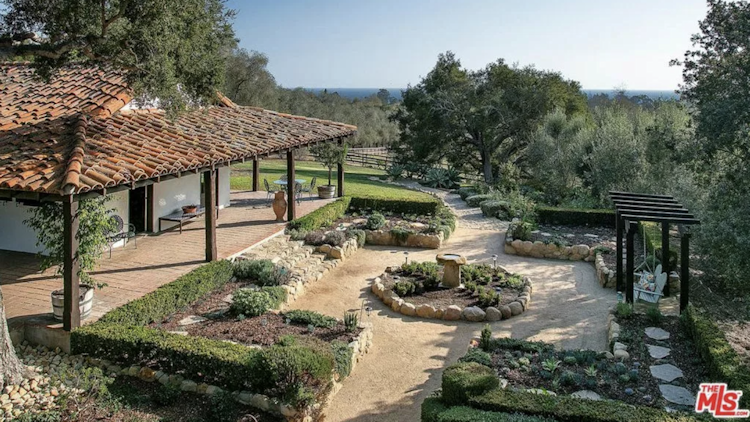 3. Montecito, California
Ellen DeGeneres, the famous talk show host, enjoys a 10,500 square foot mansion in Montecito, California. It has a beautiful view that overlooks the mountains and the ocean. Both the tennis court and pool are on the property. Plus, the house has recently been redecorated to provide a relaxed style to meet Ellen's own personal style. The historic home was built in 1845 but has experienced a number of additions over the years.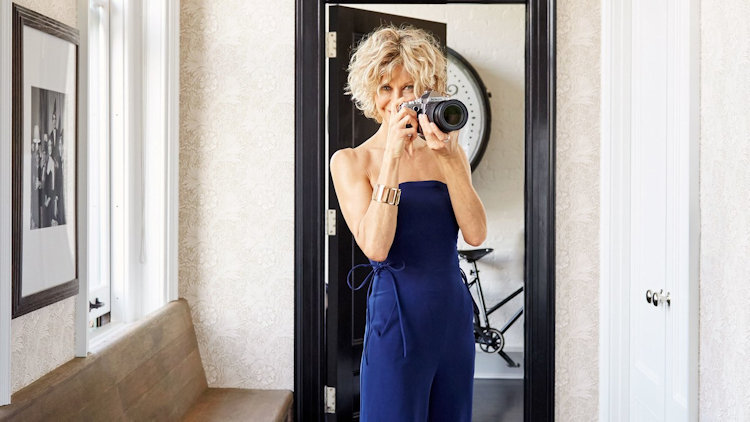 4. SoHo, New York
Meg Ryan owns a beautiful 4,100 square foot mansion, which is actually a loft in the luxurious SoHo neighborhood of New York. It is a casual, modern style with a lot of exposed brick, as well as an open kitchen design with a significant amount of natural lighting. The NYC loft is the ninth home that the actress has renovated. She will likely continue to renovate many more places.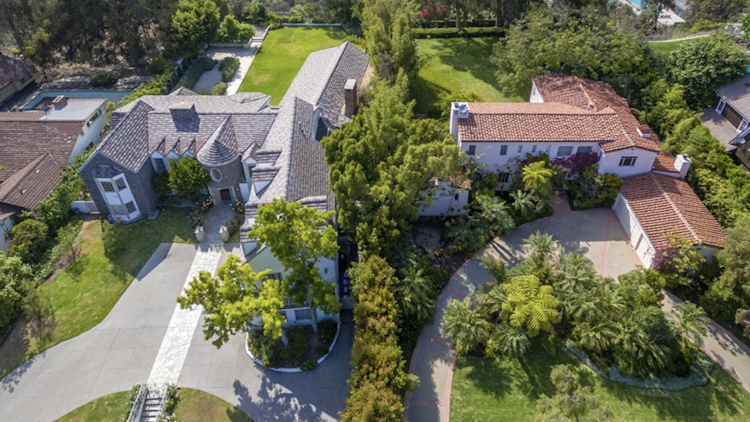 5. Pacific Palisades
Tom Hanks owns two mansions in the Pacific Palisades neighborhood of Los Angeles, California. Incredibly, the two-time Oscar winner is selling the mansions, which are located side by side. The mansions have a significant amount of land to enjoy, lush landscaping, and beautiful chandeliers hanging inside. The stunning homes are currently on the market for $7.3 million and $10.1 million.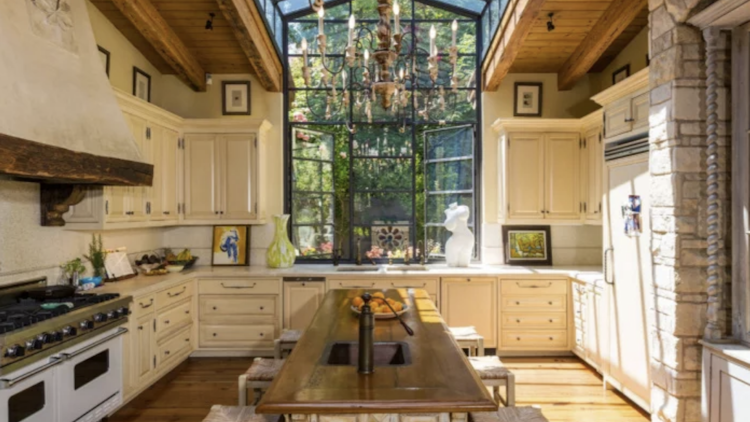 6. Los Angeles, California
Jennifer Lopez is no longer just "Jenny from the Block" with her sprawling mansion in Los Angeles. It holds nine bedrooms and 11 bathrooms. A 20-person home theater is an added splurge, as well as a personal gym along with eight fireplaces. She also has a recording studio inside the mansion, which should come as no surprise. She purchased the mansion with Marc Anthony.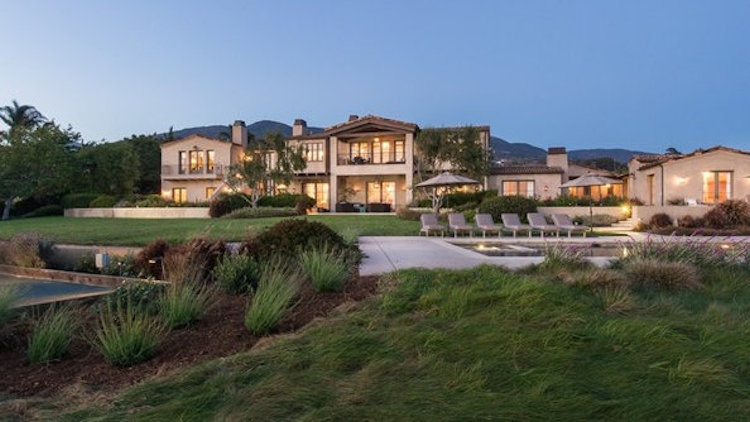 7. Malibu, California
Lady Gaga proudly owns a sprawling $23 million mansion in Malibu, California. Sitting on nearly six acres, the mansion includes a Batcave, views of the ocean on an expansive balcony, and a modern stone finish. Everything is high-class with this beautiful home.
You're bound to be envious of all of these mansions. But here's the good news: there are mansions for rent in Los Angeles, allowing you to feel like a Hollywood A-lister from time to time.
Luxury Mansion Rentals is a company that rents beautiful mansions to vacationers interested in the luxurious lifestyle.