Set on 500 plus acres blessed by views of the Atlantic and the quieter harbor side where swaths of turquoise, cobalt and aquamarine dazzle the eye, the property is graced by low limestone walls, tropical flowers, palms and sea grapes that frame cottages and estate homes staggered up a cliff and running along the shore.
The Abaco Club is not about glitz, valets or nightlife. Rather it is about relaxing on a two-mile crescent of powdery white sand, fishing for Marlin and bonefish, playing golf on a world-class seaside course designed by Donald Steel and Tom Mackenzie, indulging in spa treatments and dining on wonderful island-inspired food including fresh fish–if you catch it, the chef will cook it for you.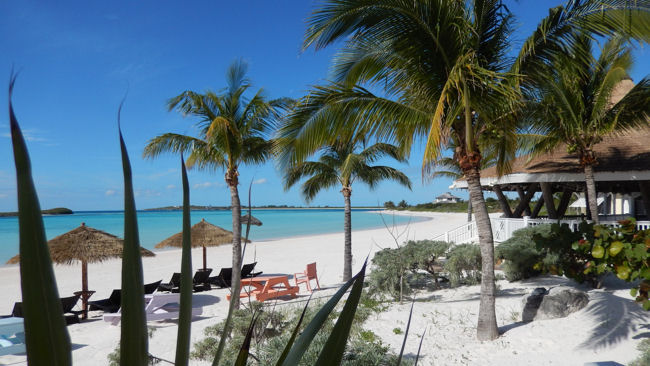 Founded a dozen years ago, it was acquired by Southworth Development in 2014 and under this highly respected Massachusetts-based company, promises to get even better in subtle ways that will not infringe on the original concept. This is a place where you can always find a chaise, enjoy stunning views of sea and beach and get used to little things like having your golf cart turned around and ready to go in the morning; like receiving a friendly wave from everyone from the guy cleaning the pool to the sales director walking to Buster's Beach Bar with a guest; and taking a picnic lunch with you to the island beach within kayaking distance of the shore.
David Southworth, president and CEO of Southworth says, "The Abaco Club is everything money can't buy." And he's right on. At the Cliff House circular bar perched high above the sea, Archie Simmonette, who has been serving drinks here since the Club opened, knows what the owners drink and whether they prefer a Cohiba or Hoyo de Monterey. But whether you're an owner, guest or renter, you receive the friendly waves and attention from Archie and others on the property.
Purchase prices for homes except for a few golf-side cottages are about $2 million and up. Still you can visit this special bit of heaven from about $500 and up per night with homes ranging from one-bedroom Cabanas to three- and four-bedroom Cottges and oceanfront Estate Homes.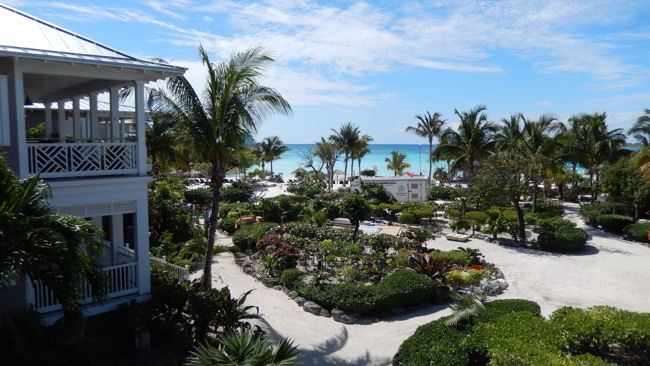 Ttraditional Bahamian architecutre reflects Bahamian style with French doors, open kitchens, covered porches and beautiful exterior railings and detailing. Paint colors, artwork, fabrics and other features are rendered in upbeat, island colors.
Each cottage is supplied with a club golf cart to take you wherever you want to go on the property. Cabanas have mini kitchens and are but a short walk through a sandy path to the beach. "It's the closest places I've found to Polynesia," adds Southworth.
Getting there
Direct flights (about 40 minutes) are available between Marsh Harbour and several Florida gateways including Miami, Fort Lauderdale and West Palm Beach. Direct flights are also available from Atlanta on Delta Airlines. And of course you can come by boat.
Visit website:
http://theabacoclub.com/