From north to south, the Golden State is ripe with luxe, atypical travel adventures to match your moods and varied states of mind. Seeking rustic serenity? The north coast beckons. Searching for urban energy? Simply follow the trail created by tech industry titans. Yearning for the relaxation imparted by swaying palms and a beach view? Hawaii's got nothing on The American Riviera. If your heart is continually left in San Francisco, and if Los Angeles makes you blissfully starry-eyed again and again, break free from your travel routine and give the following locales a go. Each offers lavish, over-the-top accommodations and adventures to luxuriously fulfill your every whim. For optimal results, plan an entire week, visit each, and experience the full effect of your soul being stirred in three very differing ways.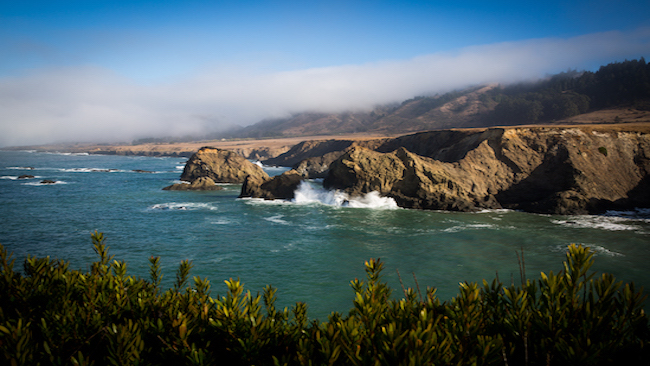 MENDOCINO COUNTY
Bucolic, tranquil, and scenic. These Mendocino County attributes lure travelers seeking to truly get away from it all. Located roughly 150 miles north of San Francisco and known for its miles and miles of untouched coastline, redwood forests, wineries, and microbreweries, the area's vibe is low-key, laid-back, and mellow. But lurking beyond the unassuming nature are little pockets of luxury, as decadent and pampering as you'll find anywhere. Don't bother packing cocktail attire and heels though. Fleece, jeans, and beanies will do just fine, no matter where you stay or dine.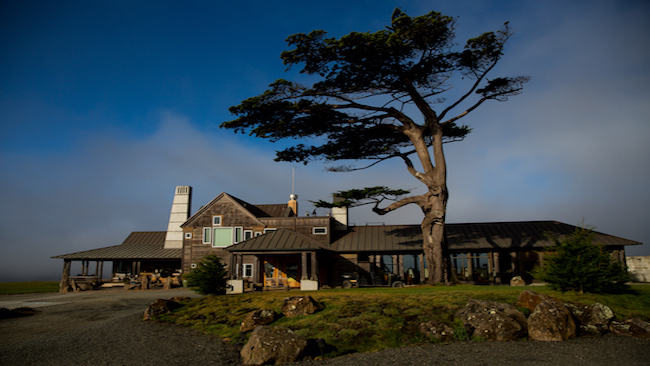 STAY:
The enchanting
Inn at Newport Ranch
is part of a 2,000 acre coastal cattle ranch with more than a mile of oceanfront, three miles of ridge tops, panoramic coastal views, and 20 miles of world class hiking and biking trails threading through the redwoods. Founder Will Jackson sought to replicate the spirit of nineteenth century westward expansion when he bought this land more than 30 years ago. His desire to share the beauty and adventure of the topography culminated in his building of the sumptuous and intimate Inn. Stunning artisanal design that reflects the area's shipping and logging heritage includes headboards and furniture crafted from enormous felled redwoods, a 20-foot-wide walk-in stone fireplace, and a building supported by 24 individual redwood trees from base to cathedral-like ceiling. Four guest rooms and three suites, all uniquely decorated in various themes, are furnished to provide the ultimate in comfort. A six-person hot tub, located on top of a water tower, presents commanding views of the landscape. Stays include a complimentary cooked-to-order breakfast with locally sourced ingredients, and complimentary evening appetizer and libation hour featuring Mendocino beers and wines. An on-site spa offers massage and facial services.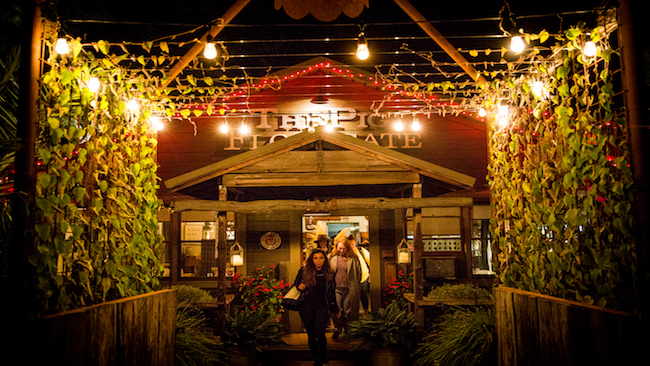 EAT:
Take a scenic one-hour drive from The Inn at Newport Ranch to
The Bewildered Pig
in Philo for dinner. Trust us. It's worth it. This restaurant gem exists harmoniously within its rugged terrain and aptly reflects the beguiling charm of owners Daniel Townsend and Janelle Weaver. Vintage chandeliers, white table cloths, and an 18
th
-century Hungarian fountain set the stage. The unpretentious spot features the duo's uniquely rustic yet refined culinary artistry. Hyper-local dishes, such as a deep fried coddled Blue Bell egg, or the confit chicken crepe with chanterelles, are prepared with impeccable skill by Chef Weaver, who seeks to represent the best of Mendocino County. You'll leave with your soul equally as satisfied as your appetite.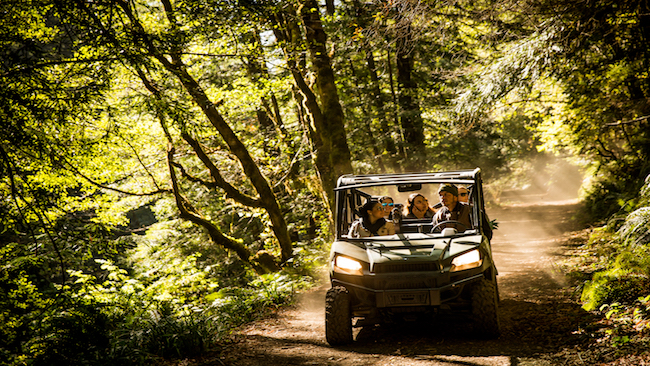 DO:
Hike, bike, and horseback ride on The Inn at Newport Ranch's many trails, or better yet, explore the entire property via
ATV
(all terrain vehicle). Throughout the two hour adventure the Inn's pro driver/guide will whisk you through cattle-grazed pastures, to coastline, to shaded redwood forests. Few other California locations provide this topographical diversity. For a more hands-on forest experience, head to
Hendy Woods State Park
and its two groves of towering redwoods, some more than 300 feet tall and 1,000 years old. If you have an hour, hike the 0.6-mile wheelchair-accessible Discovery Trail through Big Hendy Grove to see the park's finest old-growth coast redwoods. If you've more time, try Big Hendy's 1.6-mile Upper Loop Trail, which includes the highlights of the Discovery Trail as well as the splendid old-growth trees that lie just beyond.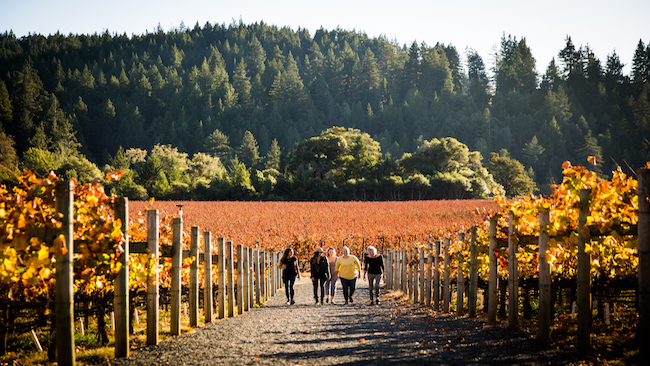 Over the past two decades, the Mendocino Coast's Anderson Valley has emerged as one of the world's great wine regions and is part of the North Coast AVA, one of the largest and most climatically diverse wine growing regions in California. Set against a spectacular backdrop of rolling hills, redwood forests and vineyards,
Goldeneye Winery
is a beautiful representation of the region's viticultural bounty. The setting provides memorable guest experiences, and visitors are encouraged to explore not only the wines, but also the beauty of the Goldeneye grounds and the surrounding area. Enjoy a seated Essentials Tasting that highlights several current release wines, or a unique Elevated Tastings in a smaller more intimate setting.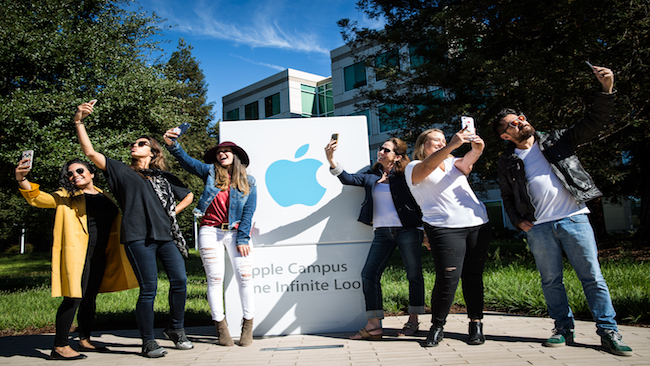 SAN JOSE/SILICON VALLEY
San Francisco may get all of the attention in this neck of California's proverbial woods, but it is the metropolis of San Jose, just 30 miles south, that buzzes with a palpable energy and entrepreneurial spirit that is contagious. Known as Silicon Valley, the world's epicenter of innovation and technology, the area is not necessarily top-of-mind when plotting vacation time. It should be. With fine dining, boutique shopping, exhilarating activities, a Mediterranean climate, and a creative vibe, San Jose and the towns of Silicon Valley inspire. Best of all, the luxe hotels that cater primarily to weekday business travelers tend to spoil their weekend guests in the same manner to which the VCs and 'treps are accustomed. Whether exploring Santana Row, cruising through the marine layer atop Skyline Drive, learning more about the origins of your laptop, or reading
Wired
magazine poolside, a Silicon Valley stay invigorates mind, body, and soul.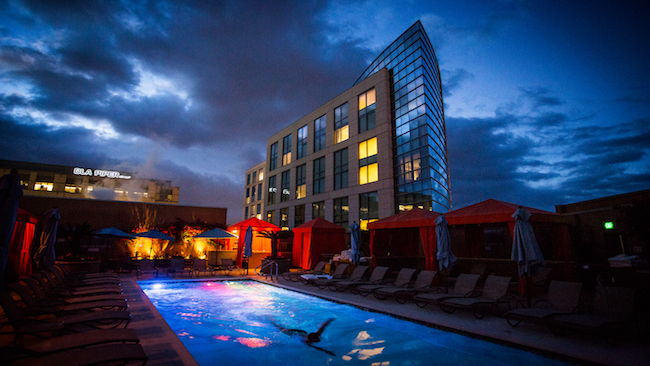 STAY:
Nestled at the rear of a large business park off of University Avenue in Palo Alto, the gleaming
Four Seasons Silicon Valley at East Palo Alto
is the area's best R&R secret. A business traveler mainstay, the urbane five-star spot welcomes exacting Silicon Valley high rollers during the week who relish the spacious and sleek rooms and suites, and large, well-appointed bathrooms. Or maybe it's the in-room Plum wine dispenser that attracts. (The hotel is the only in the nation to offer in-room this on-demand wine-by-the-glass amenity.) Come Friday, the hotel's lighter side is revealed when its red carpet is rolled-out for weekend guests. A new lobby lounge, [esc], features a Friday evening oyster bar and indie pop tunes spun by the hotel's resident DJ. The space converts in the morning to a coffee bar with delicious house made pastries. Work-out in the hotel's fitness center where you can schedule a private yoga session. Book an afternoon massage at the hotel's tranquil spa. Or simply relax by the 3
rd
floor rooftop pool, where unobtrusive but attentive staff cater to your every need.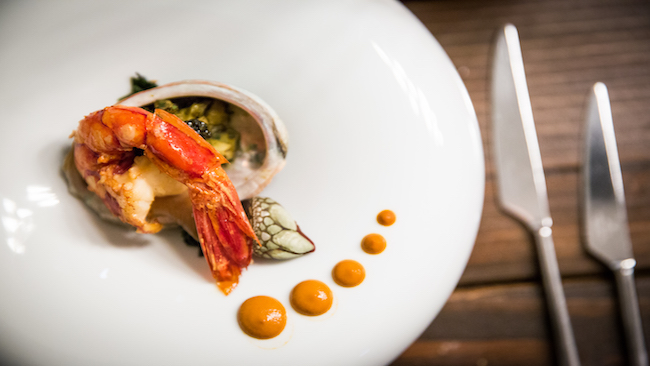 EAT:
Don't miss dining at the Four Seasons' signature restaurant Quattro, considered a South Bay under-the-radar gem. Quattro features modern northern Italian cuisine and a famed wine list including more than 300 bottles from around the globe. Don't be surprised to find a tech idol seated at the adjacent table. If beef is your game, head to
LB Steak
in San Jose's Santana Row shopping district, where you'll find every cut cooked to perfection. Enjoy a glass of hearty cab within the warm and contemporary interior as you watch interested Tesla buyers parade in and out of the automotive innovator's showroom across the way. Michelin rates restaurants in only four US cities: Chicago, New York, Washington D.C., and the San Francisco Bay Area. San Jose is home to one such starred spot –
Adega
.
This lauded, family-owned restaurant is headed by San Jose native Jessica Carreira and her fiancé David Costa. The duo presents a modern approach on classic Portuguese cuisine with dishes made from seasonal ingredients sourced locally. Try either the seven or five course chef's menu with wine pairings for the full Michelin-esque effect. Adega is only the second Portuguese restaurant in the country to be honored by Michelin.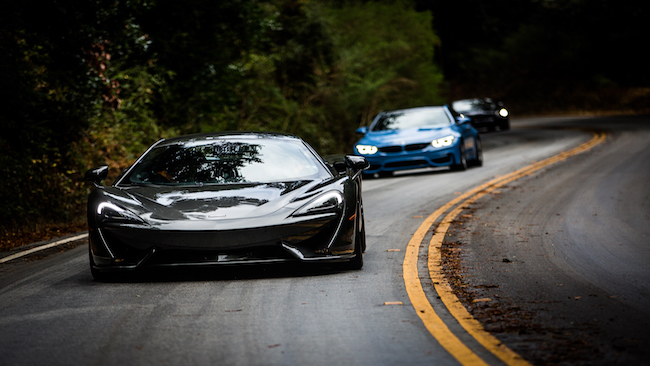 DO:
You'll spot many an exotic car on the roads in Silicon Valley. But you need not be a mere bystander. Step into the hot seat yourself at San Jose's
Club Sportiva
, the nation's leading performance car rental service. Get behind the wheel of a McLaren, a Bentley, a Tesla-S and more, and cruise scenic Silicon Valley back roads in style. Browse the high-end shops at
Santana Row
.
This shopping district is a model for the urban lifestyle and features residential units, restaurants, a European boutique hotel, fountains, garden areas, and parks within its 42 acres. Gucci, Marine Layer, and Scotch & Soda are just a few of the many shops waiting to fulfill your retail dreams. Explore the origins of the computing revolution and of your own personal tech devices at Mountain View's
Computer History Museum
.
The Museum is dedicated to preserving and presenting the stories and artifacts of the information age in an engaging and interactive manner. Play a game of pong, learn how animators do their thing, and watch a video detailing Paul Allen and Bill Gates' rise to high-tech stardom. Then head over to the Google campus, grab a brightly colored Google bike, and cruise the hallowed grounds. Finally, a visit to Silicon Valley isn't complete without a stop at the
Apple
campus for a few selfies in front of the iconic Apple logo.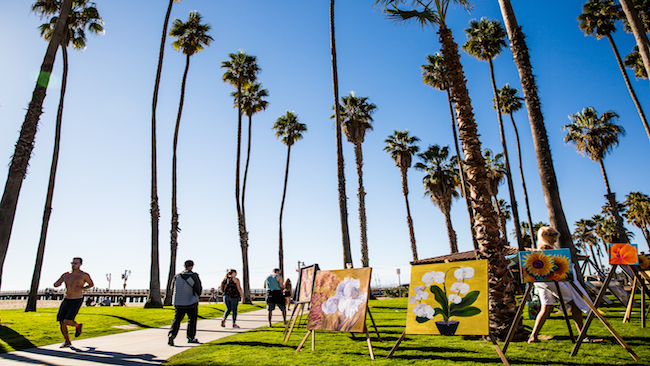 SANTA BARBARA
With its Mediterranean inspired architecture, expansive beaches, enveloping Santa Ynez mountains, and year-round sunshine, no other United States locale so well mimics the aesthetic of the European Riviera. Hence Santa Barbara's nickname – The American Riviera. Though not quite as 'off-the-radar' as our two other locales, this self contained paradise truly has it all. Simultaneously sophisticated and bohemian, easy-going and energetic, this last stop on our California luxury tour combines the best of both previously suggested travel itineraries. With its hyper-local gourmet dining, sumptuous hotels, celebrated wineries, a thriving art scene, boutique shopping, outdoor activities, and of course, the beach, there is truly something to please everyone in this beautiful oceanfront hamlet. It's no wonder that many fortunate individuals, who can live anywhere in the world, choose to call it home.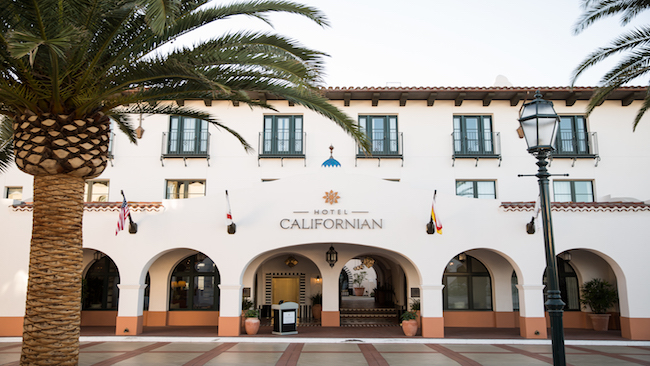 STAY:
One of the most highly anticipated hotel openings ever in Santa Barbara,
Hotel Californian
is the new gateway to downtown's waterfront. Three adjacent buildings at the end of shopping and dining-centric State Street house 121 rooms, two restaurants, an opulent presidential suite, and a stunning ballroom. Spanish Colonial Revival architecture is punctuated with modern Moorish interior design by celebrity designer Martyn Lawrence Bullard. Black and white contemporary artworks and vintage photos co-mingle with serpent entwined sconces and jewel-toned furnishings. Amenities include a state-of-the-art workout facility, the Moroccan-inspired
Spa Majorelle
,
luxe-sized mini-bar liquors, sumptuous bedding and textiles, fluffy robes, and nightly turndown service featuring chocolates and an inspirational literary quote. Don't miss what is now the best vantage point in Santa Barbara – Hotel Californian's rooftop pool and event deck that provides panoramic views of both the coastline and the mountains. It's spectacular.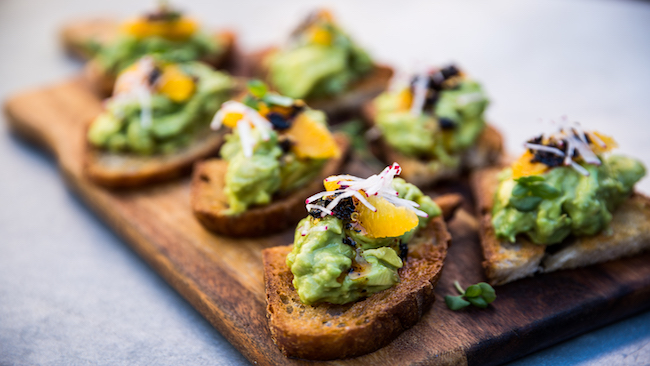 EAT: Hotel Californian's two restaurants (soon to be three) are overseen by chef Alexander La Motte.
Goat Tree
is a Mediterranean influenced, casual gourmet café offering fresh, local fare at breakfast, lunch, and dinner. Goat Tree also offers curated, personalized picnic baskets, perfect for a beach excursion. Blackbird, with its sleek interior, is the hotel's fine dining establishment and has quickly become a favored spot for both locals and tourists. It's a good sign when you spy top chefs dining in a restaurant other than their own, and
Les Marchands,
located in the Funk Zone, is a consistent draw for food and wine industry insiders. This welcoming wine bar and bistro offers more than 400 labels from around the world, as well as those from local vintners who are shaping and redefining the local wine region. Chef Weston Richard's bistro menu showcases seasonally inspired and beautifully colorful food, such as a rustic panzanella salad, or avocado toast topped with rich chunks of the locally grown staple. Michelin trained chef Justin Snyder marries modern cooking techniques with age-old methods in showcasing local ingredients at
Barbareño
.
Menu items celebrate the regional flavors of Santa Barbara County with dishes that are closely linked to local food lore. Example: The Eggamuffins appetizer, with mini blinis, speck, and cured egg, is a contemporary twist on the Egg McMuffin, invented by a Goleta McDonald's owner. The region's famed Santa Maria-style barbecue is reimagined in a melt-in-your-mouth, tri-tip main dish achieved by cold-smoking, sous-videing, and grilling over red oak.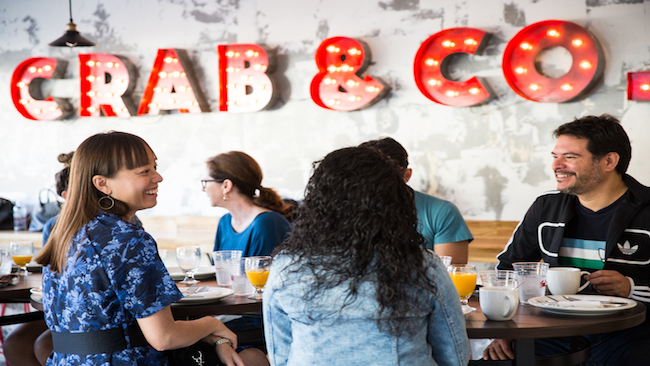 Husband/wife duo Phillip Frankland Lee (from
Top Chef
season 13) and pastry chef Margarita Kallas-Lee of Scratch/Restaurants make their first venture outside of Los Angeles with the opening of four restaurants at the Montecito Inn:
Frankland's Crab & Co
., a casual seafood shack,
Margarita's Homemade Ice Cream
featuring new and creative flavors,
Silver Bough
, a modern approach to the grand fine dining tradition, and
The Monarch
, an elegant all-day dining room and bar centered around a wood-burning hearth.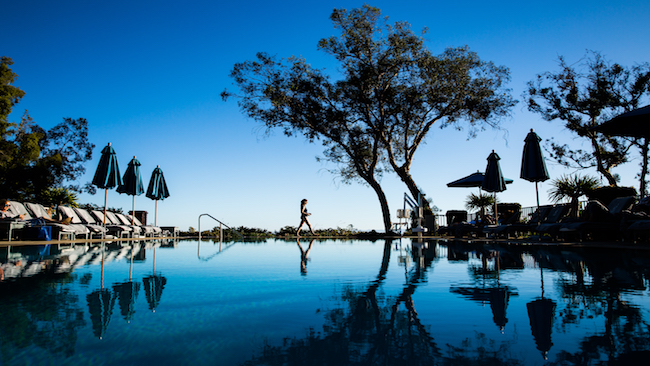 DO:
For a true Riviera vantage point, head into the hills to
Belmond El Encanto
,
a favored retreat for past and present Hollywood elite. Enjoy an al fresco meal while overlooking the Pacific Ocean, or book a soothing spa treatment that includes a custom blend of essential oils evoking elements found on property: citrus, basil, and mint. With your treatment, take advantage of access to steam rooms, the fitness studio, and the outdoor pool that seemingly hovers weightless over the blue panorama. On your way up or down the hill, be sure to make a stop at
Old Mission Santa Barbara
, known as the "Queen of the Missions" for its exceptional beauty. Founded by Spanish Franciscans in 1786, the mission is still an active parish church. Its Mission Rose Garden is also an ideal spot for picnicking.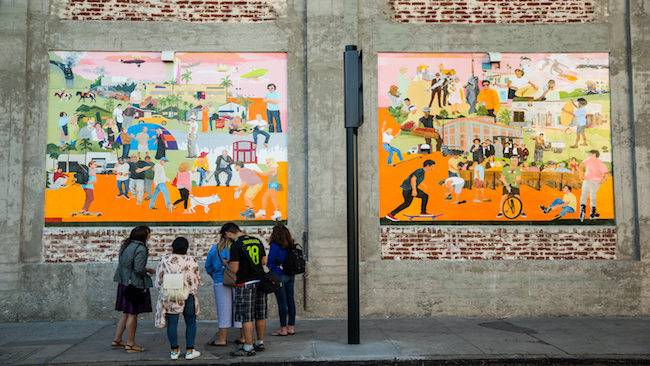 Adjacent to Hotel Californian is the
Funk Zone
, once home to the area's fishing industry and now an inventive, artisanal, and entrepreneurial hub. Find a plethora of artist studios, craft breweries, and wine-tasting shops within the 12 block radius. Need a bit of help navigating the many eateries and wine bars? Book a tour with
Eat This, Shoot That
and let a local be your guide. Not only will you receive insider access to hidden spots and popular gems, Eat This, Shoot That guides are professional photographers who teach the art of iPhone food photography. Wander Montecito's
Coast Village Road
, a favorite haunt of the Hollywood glitterati (many of whom live nearby), and browse the celebrated one-of-a-kind jewelry and clothing boutiques. Find distinctive home and kitchen goods at
The Honor Market,
and enjoy a cup of coffee next door at
The Honor Bar
– the latest place to see and be seen.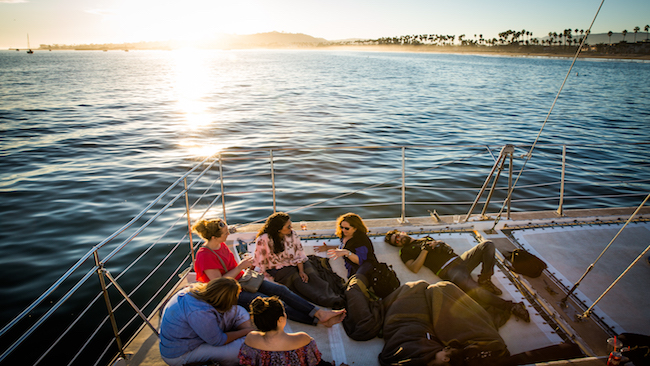 A trip to Santa Barbara is not complete without a venture to the water. Go one step further and cruise the Pacific on
Santa Barbara Sailing Center's
Double Dolphin 50-foot catamaran. This two-hour coastal sunset cruise provides possibly the best means for viewing the stunning coastline.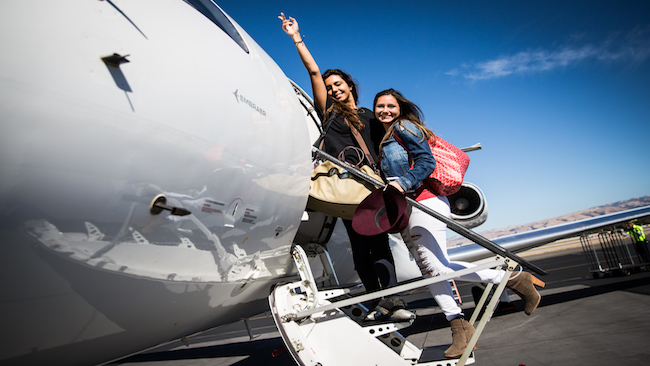 Transportation tip:
Easily and speedily hop between various California cities via
JetSuiteX.
Book a flight out of San Jose to Burbank, for instance, and drive just an hour and a half to Santa Barbara. JetSuiteX allows travelers to depart from and arrive at private terminals where lines, crowds, and waiting are avoided. It's all quite civilized – and the height of luxury.
All photos by Max Whittaker