Despite spending time and money on a luxurious trip to remember, sometimes at a trip's conclusion, you may feel like something wasn't quite what it could have been. But with the help of custom-vacation curators, however, these worries fade away, allowing you to escape to a trouble-free, one-of-a-kind getaway.
Luxury travel packages are fairly common today, but to take a truly exceptional trip, you may need to call upon the expertise of local professionals. These concierge teams can help you craft an experience tailored to what you want to see, where you want to go, and how much you want to spend. In addition, having a local presence is critical to getting an authentic experience. These services can help you find a place to stay that goes far beyond the ordinary, albeit luxurious, hotel room. One suggestion: immerse yourself in the local culture by renting a condo or home in the area. These one-of-a-kind rentals not only offer the best in amenities and beautiful locales, they also offer privacy and a feeling of truly indulging in the undiscovered. By living like a local, you get to know the area while being guided by expert advisors to explore out-of-the-way experiences and hidden treasures that the casual tourist will likely miss.
Anyone who has ever taken a significant vacation knows a great experience lies in the details. But planning all of those details can be onerous and time-consuming. Perhaps you want to travel to the coast of Italy, but how do you decide where to stay? What's the best time of year to experience the area's natural beauty? Which destinations offer the most unique experiences? How can you avoid places that have become overrun with tourists, while still seeing all that Italy has to offer? If you decide to avoid hotels and book a local rental, how can you be sure the property truly is as advertised? A local luxury travel company connected to Italian culture and hospitality can help you create a one-of-a-kind
customized vacation in Italy
as only they can, making sure that no detail is overlooked, from finding the perfect accommodations to cruising the coast to relaxing on a private beach.
Although concierge travel services can be crucial to having an unforgettable vacation, not all companies are created equal. Be sure to research any firm you intend to use, to make sure you can book experiences and homes with confidence. Look for companies that are committed to customizing experiences for their clients and that offer a wide range of services. Are they responsive to e-mails or phone calls? What kind of rental selections do they offer? Do they verify their rental properties? What kind of local presence do they have? How well do their agents know the area you'll be visiting? What kind of services and amenities do they offer while you're traveling? And can they tailor your experience to meet your budget, as well as your desires? Once you find the concierge travel service that's right for you, you'll be able to relax and truly enjoy your vacation, with the peace of mind that comes from knowing you have a team of local experts well versed in the general nuances of the area and ready to guide and support you throughout your journey.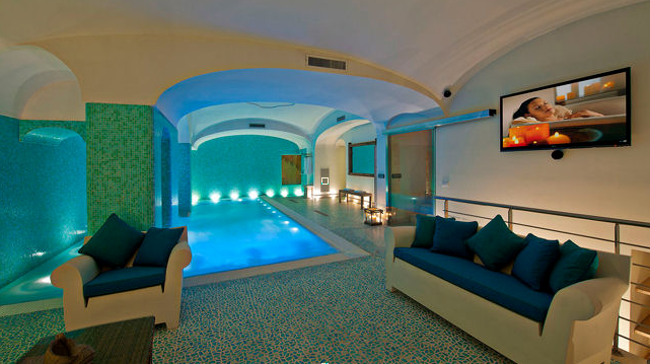 Today's luxury travelers know they need to surpass the generic amenities and excursions offered by hotel and resort multinationals to experience a truly authentic and unique dream vacation. The intimate expertise of local travel firms can assist you with personally curated amenities and unforgettable adventures, tailored to meet your taste and budget. Utilizing the concierge services of local teams uniquely positioned to design combinations of services and experiences will leave you eager to plan your next luxury experience of a lifetime.
Carrington Italia
is a dedicated booking website for luxury villas and vacation homes on the renowned Amalfi Coast of Italy. With a local presence in Positano, Carrington Italia's bilingual team sets a new standard of excellence for custom-tailored holidays. To learn more about Carrington Italia, please visit
www.CarringtonItalia.com
, call (844) 550-5805 or email info@carringtonitalia.com.