John O'Donnell was born in the mid-west and moved between the Chicago area and the west coast while growing up. He spent most of his growing up years on the north shore of Chicago in a town called Winnetka, a place where blue blazers, khaki pants, and "alligator" shirts were pretty much the norm. Then he went off to college at UCLA where he saw fewer blue blazers and more corduroy OP shorts. "Needless to say, my penny loafers got a lot less play than my new flip flops," says John.
The johnnie-O line was born out of an idea he had that was rooted in years of blue blazers, penny loafers, and khaki pants coupled with other years of flip flops, board shorts, and graphic t-shirts. And thus the johnnie-O brand was created bringing "west coast prep" to life.
The brand's emblem is a stand-up-paddle boarder embroidered on the chest of shirts. The 2017 collection features cotton blend polos, lightweight sweaters, an expanded collection of outerwear, new accessories, and the new Spread collar with built-in collar stays. The collection also includes the introduction of proprietary fabrications with Tencel, one of the most environmentally friendly, sustainably grown fabrics available.
The collection includes looks for men and boys, perfect for gift giving this season!
Visit website:
www.johnnie-o.com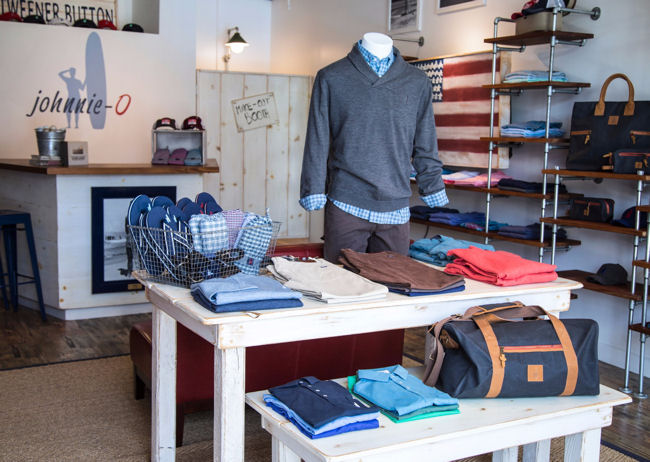 Top photo: John O'Donnell, founder of johnnie-O