Set along the beautiful shoreline of South Lake Tahoe's cobalt blue waters and overlooking the Sierra Nevada mountain range, Edgewood Tahoe announces the addition of luxury villa accommodations to the property, with design lead by Reno, Nevada-based Collaborative Design Studio. Reservations for dates beginning June 2022 will be available October 2021.
Situated adjacent to the main lodge and fronting the eighth and ninth fairways of the golf course at Edgewood, the new villas will celebrate the natural splendor of Lake Tahoe, offering upscale accommodations synonymous with the Edgewood brand. Featuring a secluded mountain setting and sweeping views of Lake Tahoe, each villa has been meticulously designed, located and oriented to maximize the views of the forest and lake while maintaining guest privacy. Exclusive, enhanced experiences will be available to villa guests through a personal concierge, including dedicated car service and access to a private chef, as well as in-suite massages by Spa Edgewood. Special amenities include locally-sourced snacks, available upon arrival, and s'mores—the perfect pairing for time together around the firepit at sunset.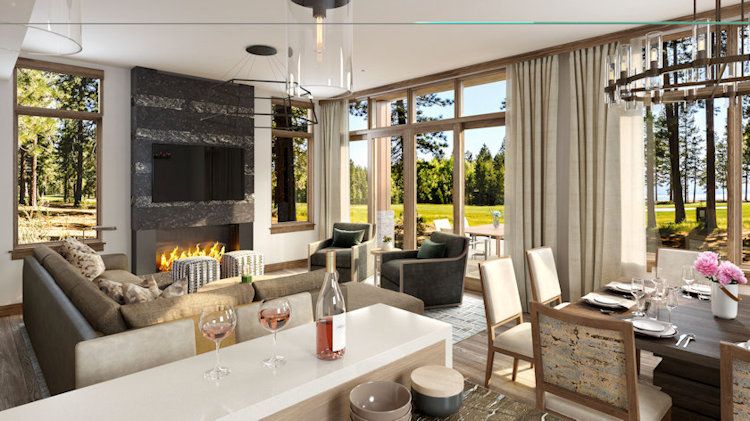 The luxury villa suites, ranging from 1,875 to 2,938-square-feet, will incorporate multiple elements that seamlessly merge contemporary modern design with the natural forest surroundings—including exposed wood trusses, steep and shallow pitched roofs, natural stone, clean lines and expansive glass facades. All suites will include en suite bathrooms, individual kitchens or kitchenettes, private patios for outdoor dining, firepits and proposed individual outdoor spas.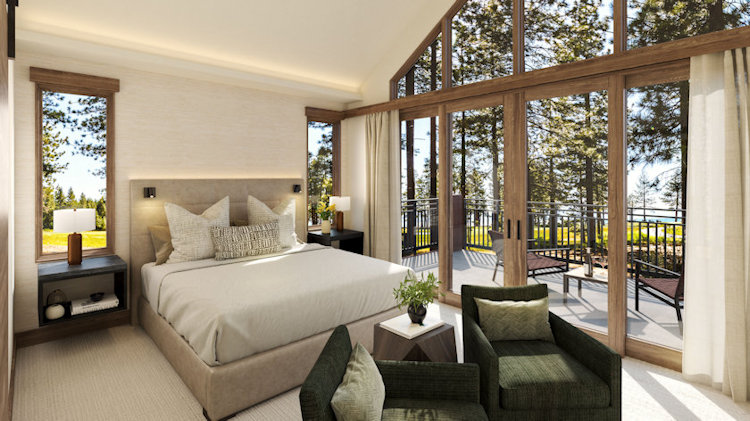 The first two buildings of Phase One are set to complete June 2022. The structures will include four two-bedroom villa suites, two three-bedroom villa suites, and one five-bedroom villa suite with a den. Two additional buildings, showcasing two two-bedroom villa suites, four three-bedroom villa suites and one four-bedroom villa suite, are projected for completion June 2023. The details of Phase Two will be announced at a later date.
For more on Edgewood Tahoe, please visit edgewoodtahoe.com.