Developed by
Groupe Marzocco
– a luxury real estate company – the double skyscraper of 70 apartments will tower over the principality of Monaco.
It promises future residents the "five-star experience" with a 24/7 concierge, an entertainment area (with private movie room and lounge ) and a "wellness centre", including a gym, sauna, private spas and a selection of pools.
The penthouse property is spread over five floors and will include, among other things, a kitchen on each floor (connected by an elevator), five bedrooms, a living room, dining room, private home-cinema, sauna and a water slide that will extend from a dance floor in the residence down to a private infinity pool. At 300 million euros ($400 million dollars), it will be the world's most expensive apartment.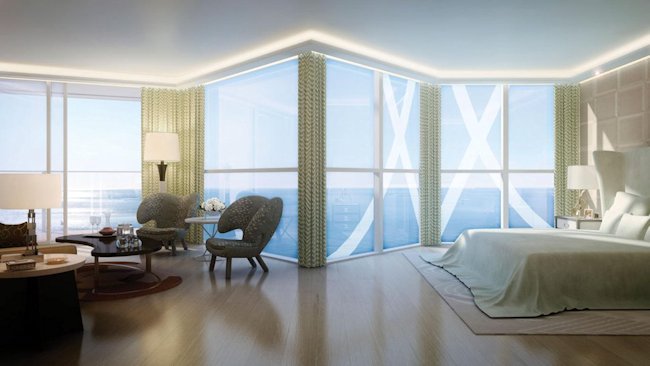 More information:
https://homes.yahoo.com/blogs/spaces/world-s-most-expensive-apartment-is-poised-to-sell-in-monaco-003525868.html
Visit website:
http://www.odeon.mc/