Astronaut Franklin Chang-Díaz Inspires a Second Galaxy Menu, Starlit Golf Course Nocturnal Golf has Monkeys and Iguana Audience, and Perfect 10 Package Takes a Ride to Ecological Treasure Coco Island
WONDER #1: GASTRONOMY MEETS ASTRONOMY
Taste of the Stars: A collaboration with Costa Rican astronaut Franklin Chang-Díaz (seven space missions record-holder), Executive Chef Mario Alconcer and his Costa Rica culinary team. Inspirations are space challenges of weightlessness, extreme temperatures, fluid dynamics and darkness. The result? A five-course tasting menu under the clear Southern Sky through a powerful GPS-guided telescope between courses.
Gastronomic Surprises: A Meteorites sauce, a Big Bang Theory starter, star sightings of Columba and Hydra 2nd and 3rd courses, and meteorite jus with the entrée followed by what else but A Milky Way dessert and Pisces sighting with mango asteroids.
WHEN: Brought back a second time for this anniversary celebration: November 2014 to May 2015. Requires 72-hour advance booking.
COST: $195 for adults and children, $100.
CONTACT FOR RESERVATIONS & more INFORMATION: The Hotel Concierge at: Call + (506) 2696-0000 or Fax + (506) 2696-0010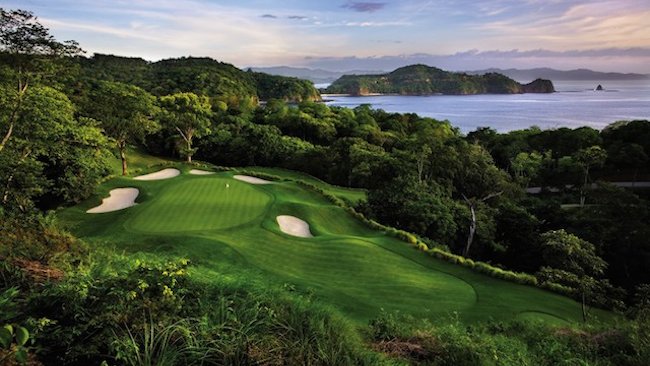 WONDER #2: EYES WIDE-OPEN GOLF
Nocturnal Golf: Privately guided Nocturnal Golf tour under the stars to include a practice round at the driving range, play at holes 1 and 9 and a walk to Nacascolo Beach and the certified Audubon Sanctuary for more tropical nightlife viewing. Starting time is 6 p.m. for a maximum of four players.
The experience includes a line of lights showing the fairway from tee to light-encircled greens. Pull carts and lanterns will be available.
The Night Pals Audience: Howler and white-faced monkeys, deer, pizotes (raccoons), pecaris, and iguanas.
WHERE: Adjacent to the Four Seasons Costa Rica is Peninsula Papagayo's Arnold Palmer-designed, highly acclaimed golf course in Guanacaste, Costa Rica
WHEN: NOW to November 23, 2014
COST: $95/per person
RESERVATIONS & INQUIRIES:
www.fourseasons.com/CostaRica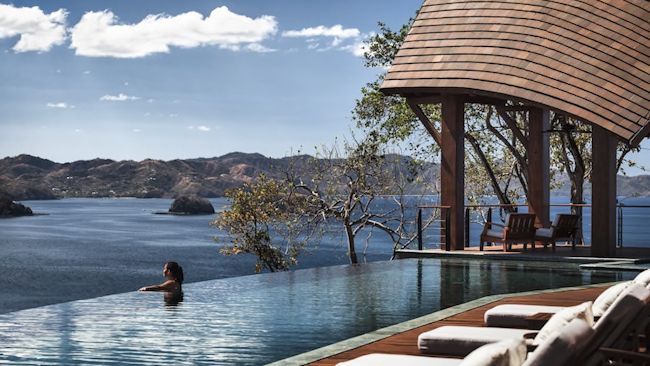 WONDER #3: THE PERFECT 10, WHERE ECO MEETS LUXURY
The Perfect Ten: 10 days of rare experiences that include:
• Cocos Island, an ecological treasure, for four nights' sailing on the Sea Hunter private yacht where you may choose to scuba with sharks and go sport fishing
• Private air travel (FS Jet or other)
• Accommodations in a luxury estate home (Casa del Cielo, Casa del Mar or Casa de Luna)
• Food and beverage
• Internet
• Helicopter day trip to the volcanoes, rainforest and coffee plantations (with aerial views of Arenal, Poas and Irazu volcanoes and where you can roast your own coffee)
• GoPro wearable, waterproof camera
• Farewell feast by Executive Chef Mario Alconcer (may include fish you've caught during your adventure)

WHEN: NOW

COST: $1 Million
RESERVATIONS & INQUIRIES:
www.fourseasons.com/CostaRica