If you're looking to combine luxury travel with a road trip which incorporates beautiful scenery, surroundings and some of the best roads, then you'll want to take a look at this list of the best destinations to do exactly that. The freedom to drive your own way and stop whenever you like are some of the best reasons to make a driving vacation your next choice.
USA's Californian Coast
When planning the ultimate road trip, the first thought of many travelers is the USA – and with good reason. Some of the most famous and iconic routes lie in the USA, such as Route 66, which is a great option if you're looking for the ultimate drive through the American Midwest.
However, why not make it even better? What driving vacation would be complete without the perfect RV rental to ensure you can stop and spend your time wherever you like? Make the most of your driving vacation by renting a traditional motorhome that will provide convenience and a relaxing place to rest your head.
Perfect for the entire family, you can enjoy one of the most spectacular driving experiences in the USA along the Californian Coast. A route along the Pacific coast provides plenty of opportunity for stops along the way at fantastic destinations such as Santa Monica and Carmel. You'll be treated to views of glorious mountains and beaches during your drive.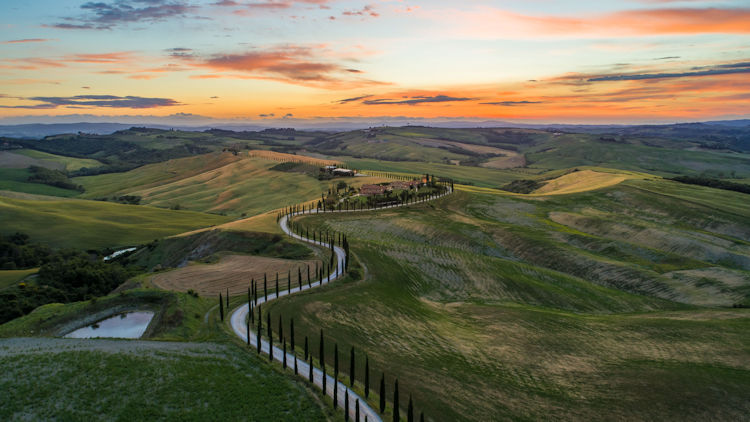 Photo by Luca Micheli / Unsplash
Tuscany
Tuscany is a name synonymous with beauty, tranquility and rolling hills. Italy's Tuscany provides some of the most beautiful driving locations, with an abundant amount of perfect scenery. You can expect to drive along roads bordered by glorious vineyards, tall trees and rolling hills beyond. What's more, choosing the right Tuscan trails mean that you may have the entire road to yourself and don't have to worry about being inundated with overwhelming traffic.
Furthermore, a driving vacation through Tuscany brings pit stop dining to a whole new level. You'll be spoiled for choice when it comes to delicious cuisine, including fresh bruschetta and the best cured meats.
Ensure that you incorporate the Tuscan coastal routes into your drive, to ensure that you experience the best of Italy's mesmerizing roads which link to stunning beaches.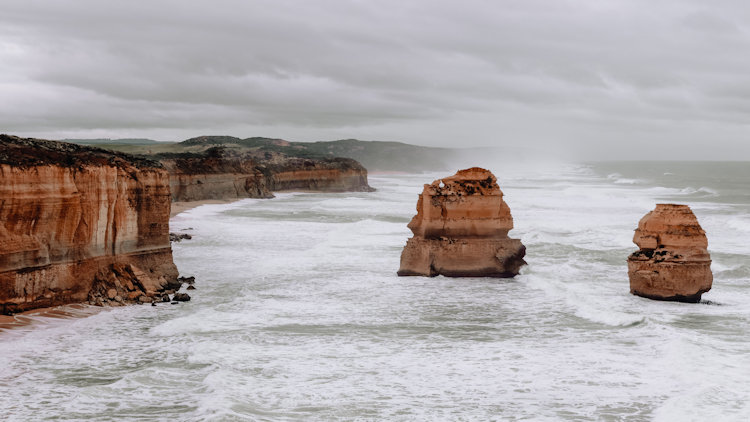 Photo by Alex Rhee / Unsplash
Australia's Great Ocean Road
Australia is definitely not lacking in the self-drive opportunities, and holds a host of mesmerizing route options all across the country. Due to its sheer size, Australia is home to a countless number of prospects, experiences and roads to travel. With Australia, you have a vast choice of which road you would prefer to experience, whether it's rugged off-road, a popular and well-known road or something more in the wilderness.
Yet, it's Australia's Great Ocean Road which has to be one for the travel bucket list. Whilst traveling along the Great Ocean Road, you will bear witness to the 12 Apostles, a glorious coastal rock formation close to the coast of Victoria, and will bear witness to one of the most spectacular roadways alongside stunning coastline.
This driving route will incorporate some of Australia's most vibrant destinations, such as Melbourne, and will play host to towering cliffs, lush rainforests and some of the most inviting beaches.
Top photo credit: Big Sur by Thomas Ciszewski/Unsplash