Some may argue that planning a trip to somewhere special is the best part of a vacation. Our guess is that they've never lived in South Beach.
Here, as you stroll past the area's famed Art Deco buildings and classic lifeguard stands kissed by the sun and sea air-and painted in eye-popping pastels—you feel like you're on vacation every day. No packing required.
In beautiful South Beach, the real estate market has never been hotter. If you can't wait for a change of scene, there are four condominiums that give a whole new meaning to luxury offering available units right now.
Experience Style and Sophistication on the Waterfront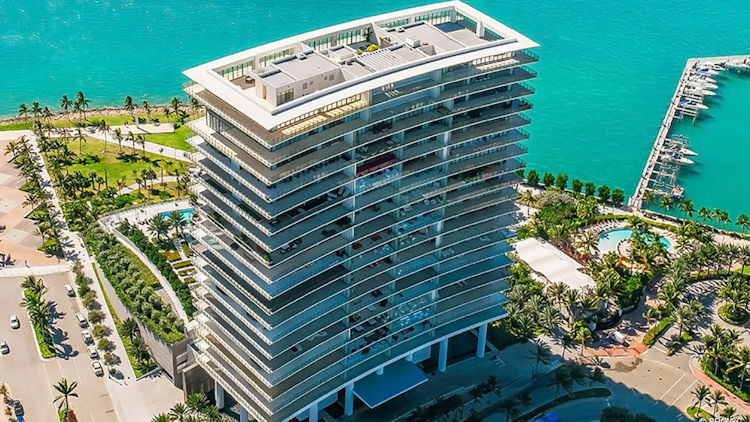 If you travel frequently, you'll love Apogee in South Beach—it's close to Miami International Airport, as well as the Miami Design District, known for its sleek modern architecture, upscale interior design stores, and art galleries.
One of South Florida's most coveted condominiums, Apogee South Beach has enjoyed a reputation for taking luxury to the next level since its completion in 2008. The modern building spans 22 stories and includes 67 spacious residences ranging from 3,103 to 4,145 square feet. The chic interior design was overseen by Sieger-Suarez and each residence has flow-through city and water views.
With only four residences per floor, Apogee South Beach residences include desirable touches such as private elevator entry, an oversized two-car garage, and a smart panel providing instant access to the property's security, valet and spa services.
Every bathroom and kitchen was meticulously crafted to include the custom features and top-of-the-line finishes you'd expect from a development designed to impress. On-site amenities include a high-end fitness center, exclusive spa, and infinity-edge pool with breathtaking views of the sea.
Live Luxuriously Right on the Beach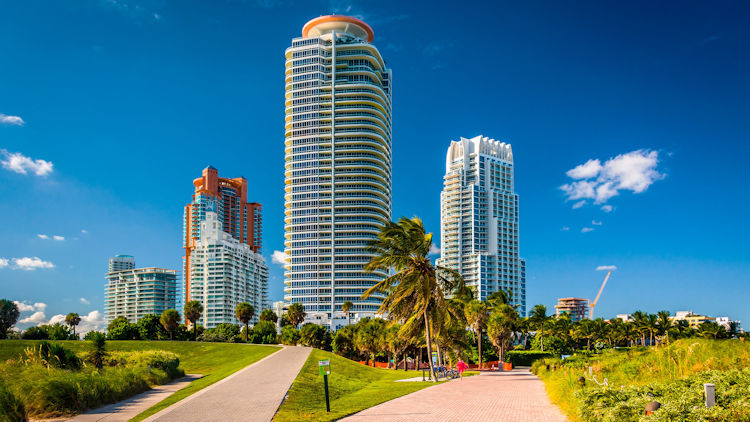 Continuum on South Beach is an impressive SoFi focal point with a one-of-kind beachfront location and breathtaking views of the city, bay, and ocean.
Renowned architects Bradshaw, Gill & Associates designed 20 diverse floor plans across two stunning towers with a dramatic two-story lobby, which was completed in 2008. Residences include desirable 10-foot ceilings, floor-to-ceiling windows, and wrap-around balconies with panoramic views.
At Continuum on South Beach, you'll have access to the property's beach and full-service beach club. Every day is a peaceful escape with twelve acres of lush gardens to explore. Residents can also take advantage of a private tennis club, impressive fitness center, a four-story, resort-style spa, and both lagoon-style and rooftop lap pools.
Each of the units—ranging from studios to 6 bedrooms and from 435 to 7,200 square feet—feature top-of-the line appliances, plus kitchens and baths designed to be showpieces with custom-designed finishes.
Enjoy a Pedestrian-Friendly South Beach Lifestyle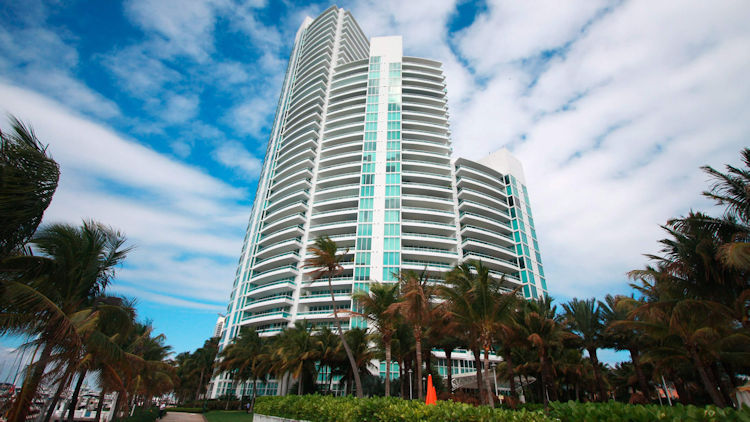 Built in 2001, Murano at Portofino South Beach is conveniently located only steps away from South Beach's top restaurants, trendy clubs, chic boutiques, and the Art Deco architecture the neighborhood is known for.
The 37-story bayfront building includes 189 one-, two- and three-bedroom luxury residences, each with breathtaking floor-to-ceiling views of Miami Harbor, Biscayne Bay and the Atlantic Ocean. Each residence comes with an oversized terrace just right for greeting the day at sunrise or bidding it goodbye at sunset.
Home to the private Bay Side Beach Club, Murano at Portofino South Beach also offers a luxurious heated pool and spa, a saltwater pool, and poolside café exclusively for residents. On-site amenities abound, including two tennis courts, a concierge service, and a high-end fitness center. Large outdoor terraces with stellar views and lush grounds provide plenty of recreational space for families and children.
Live Large In Every Sense of the Word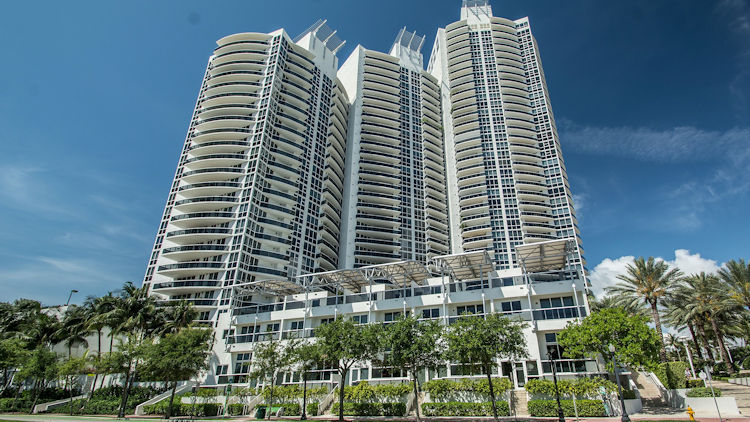 The aptly named Murano Grande at Portofino South Beach boasts some of the most spacious—and well designed—luxury condominium units in South Beach.
Spread across a sprawling complex consisting of three interconnected towers that cascade in a sleek and elegant design, the distinguished building stands out even in the vibrant SoFi district of Miami Beach.
Upon entering Murano Grande at Portofino South Beach, residents and guests are greeted by a dramatic lobby and lounge totaling a whopping 4,700 square feet. A beautiful curving staircase leads to the second level topped by soaring 23-feet tall ceilings.
Gracious residence layouts ranging from 1,310 to 4,607 square feet have been designed with space in mind as well, with desirable nine-foot ceilings, ample balconies overlooking the Atlantic Ocean and Biscayne Bay, and whirlpool tubs large enough for two.
Completed in 2003, the property is also known for thoughtful touches that provide the ultimate in luxury. A resort-style pool and sundeck overlooking the Port of Miami, a state-of-the-art fitness center with multiple stories, a world-class spa, and lighted tennis courts round out the amenities in this prime location directly on Biscayne Bay.