With winter holidays just around the corner, we are feeling the urge to ditch everything, pack our bags and spend our free time traveling. If you are one of these people that do not care much about the classic white Christmas and New Year vibes, this article is perfect for you.
It is never too late to try something new, so this year you can switch up hot cocoa with marshmallows and heavy blankets for cocktails on some of the world's most gorgeous beaches. Keep reading for our suggestions for a luxurious beach holiday in 2023.
If you still want to spend this winter holiday in a classic way, it is not too early to put some of these destinations on your travel list for the next year. The best part about it is that you can get more affordable arrangements for early booking! You can even use it to learn a new language!
The Maldives
We simply have to put the gorgeous Maldives on this list. Crystal-clear water, beautiful beaches, and breathtaking sunsets will make you feel like you are in Paradise. The Maldives is definitely one of the best winter sun destinations.
There are numerous luxurious resorts on the islands, and plenty of natural beauty to discover. If you are a fan of active holidays, you can always plan some extra activities in the gorgeous scenery of this amazing place.
Forget about the cold wind blowing through the layers of your outfit, pack your swimsuit and spend winter holidays on a beach covered in sand and sunscreen. Not bad for a winter, right?
Jamaica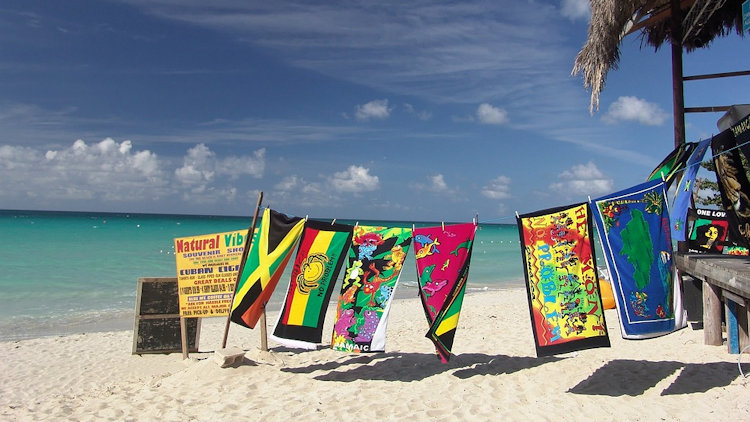 If you want to experience the ultimate positive vibes place, definitely visit Jamaica. This beautiful island is located in the Caribbean sea. Kingston, the capital of Jamaica is a perfect mix of natural beauty and a modern, urban place full of life and energy.
Jamaica is a special place where all your worries stop existing. Local people are nice, friendly, and relaxed, and their positive energy is really contagious. Music is a big part of the culture, so be prepared to enjoy the soothing sounds of the famous Jamaican reggae.
If you constantly feel stressed and tired, this place will heal your body and soul. Get ready for your trip, and learn firsthand why the famous song says - "Don't worry, Be happy".
Thailand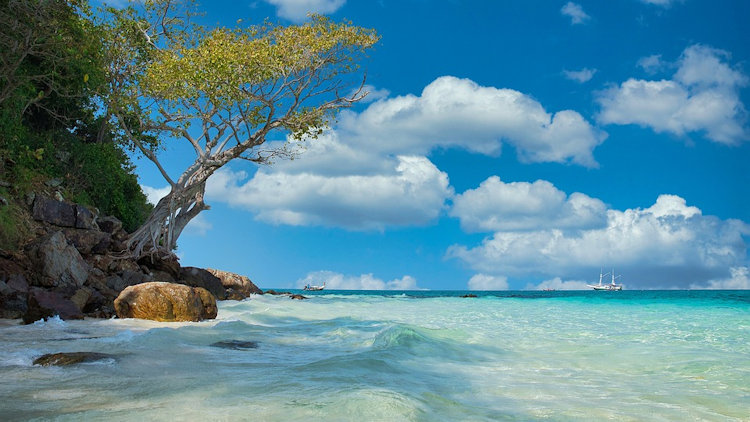 The perfect synthesis of the wild and the urban! Modern cities rich with nightlife, culture, and history are intertwined with jungles, wild animals, and nature that will leave you in awe. If you decide to experience Thailand, we friendly suggest you make a plan, as there is so much to see, hear, and taste.
Thailand has amazing beaches that attract tourists from all over the world, and some of them are especially popular for scuba diving. So if you are in the mood for some water sports in Thailand, do not forget to pack your gear.
Luxurious hotels and resorts are all over Thailand, and it is a very popular destination for traveling, so make sure you are quick to book your accommodation. First-minute offers are not a bad idea, and it is a perfect time for those.
Montenegro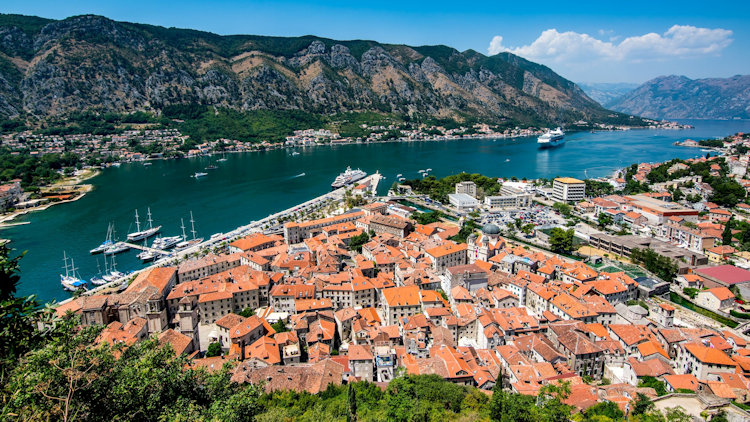 Here is something a bit different, but equally worth experiencing. Montenegro seems to climb up the top lists of popular vacation destinations lately, and it is not without a reason. This fairly small country is located in Southeastern Europe, on the coasts of the Adriatic Sea.
It is very rich in cultural and historical monuments, and it has beautiful old towns in Kotor, Budva, and Herceg Novi that are simply must-sees. One of the most luxurious places in Montenegro is the famous St Stefan island, which is often crowded with movie stars and other famous people.
Gorgeous as it is, Montenegro unfortunately is not the best place for winter sun, as it can get pretty cold there. So if you are not a fan of the cold, and you would rather sleep through the winter, it is best to book Montenegro for the summer of 2023.
We hope this article sparked an interest in some of these beautiful beach destinations. Traveling is good for the soul, so no matter where you go, try to make the most of it. Travel safely and have fun!