These five hotels represent the epitome of world-class luxury in Paris. These lavish establishments have hosted everyone from royalty to celebrities, offering five-star service.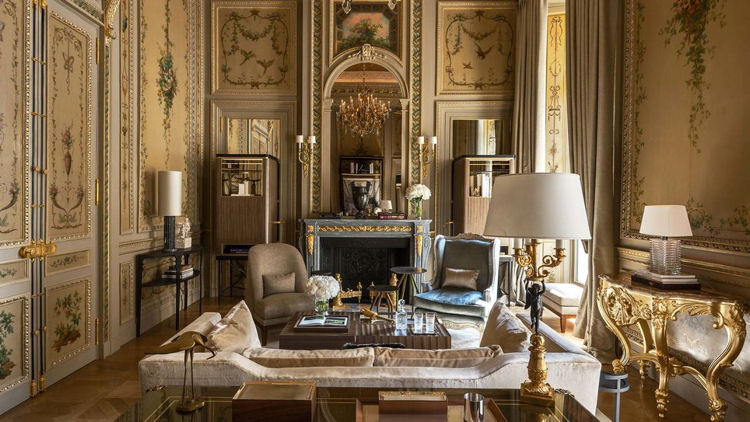 Hôtel de Crillon, A Rosewood Hotel
Hôtel de Crillon is more than just one of the world's most majestic hotels; it is a historic landmark that personifies the poise, elegance and spirit of Paris. Hôtel de Crillon's 78 rooms, 36 suites and 10 signature suites embody an expressly Parisian residential style that is equally warm and refined. Offering an incomparable atmosphere of contemporary sophistication that respects the landmark's 18th-century heritage, the rooms and suites are elegantly decorated with a mix of bespoke furnishings, beautiful antiques and carefully chosen objets d'art that underscore an exceptional attention to detail.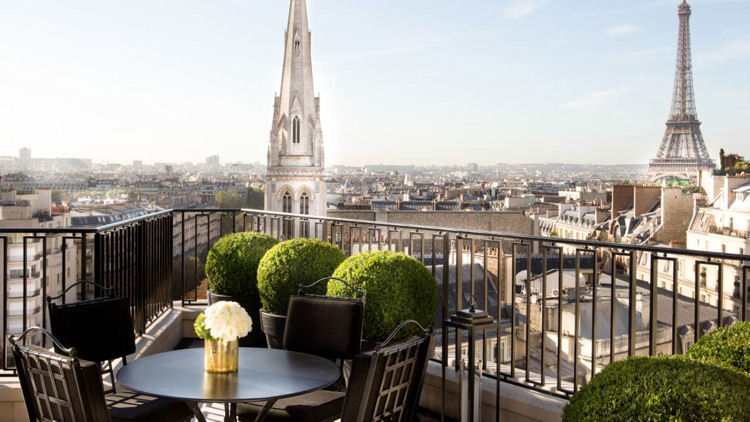 Four Seasons Hotel George V Paris
Nestled in the Golden Triangle of Paris, this grand luxury hotel sits in an original 1928 Art Deco building. The redecorated suites transport guests into luxurious Parisian apartments while numerous terraces boast stunning views of the City of Lights. Overflowing with spectacular floral arrangements, the marble courtyard offers a haven of light where guests can dine at Le Cinq***, Le George* or L'Orangerie*, the Palace being the first in Europe to offer five Michelin stars across three restaurants. Four Seasons Hotel George V, Paris, an eight-storey landmark built in 1928, offers 244 luxury hotel guest rooms, an exquisite art collection and decadent fine dining and a three Michelin starred restaurant for a memorable culinary journey just off the Champs-Elysées.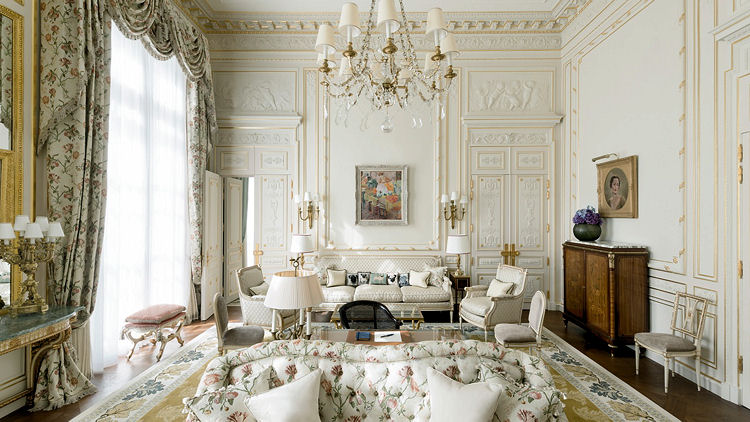 Each room at the Ritz Paris is as glorious as ever, offering an incomparable ambiance and the most generous spaces in the French capital. Fine woodwork and delicate pastel hues compose an intimate décor where ultimate luxury resides in every detail, accompanied by antique objects and art.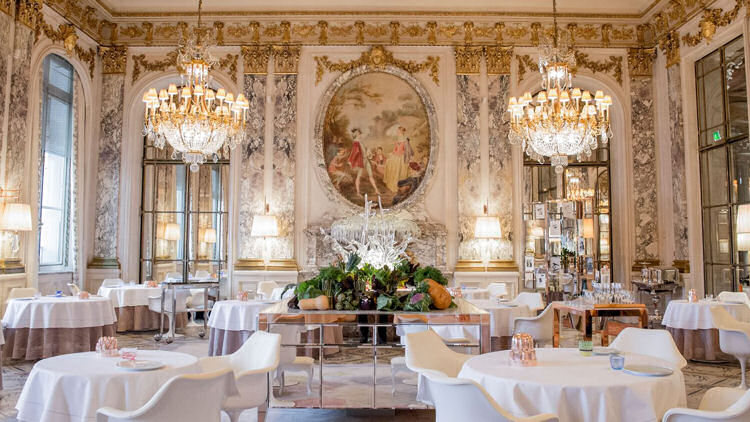 The original palace hotel in the heart of historic Paris on rue de Rivoli, Le Meurice is the very epitome of quiet elegance, the ultimate in the French art of living and alive with the artist's soul of wit and magic. Le Meurice is an inspirational and fascinating place where 18th-century splendour and the most innovative modern comforts sit happily side by side. So much more than a luxury hotel, this is a gallery, an adventure, a living work of art. Like the city itself, Le Meurice has been shaped by the artists who have called it home. From Dalí and Zola to Warhol and Dylan, the hotel has provided repose and inspiration for the many iconic characters who have added fresh layers of richness to our history with every passing year.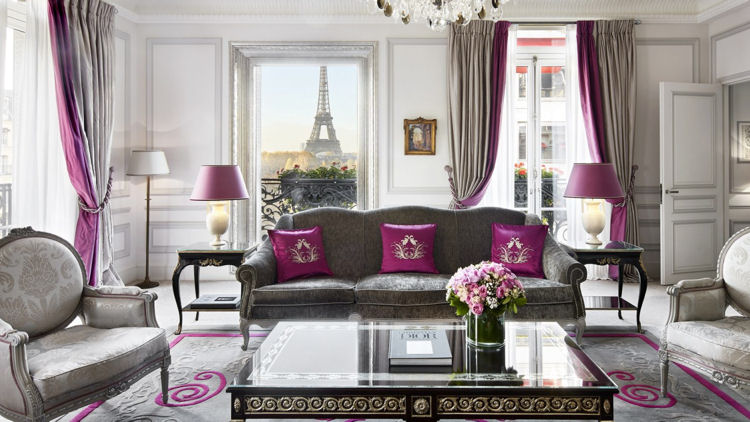 True to its extraordinary city, Hôtel Plaza Athénée is no ordinary hotel. Here, on the prestigious avenue Montaigne, the tree-lined boulevard of French fashion, our hotel proudly offers guests the very best of Paris. On the famous avenue of couture, where a century of designers and artists have pursued boldness and passion, a legendary hotel awaits your arrival. Here, life is to be seized, enjoyed and celebrated. This is Paris. This is the avenue. This is Dior, Dietrich and diamonds. This is where icons and trends are born and love stories have played out since 1913. Continue the legacy. Write your story.