Have you been to Venice? Did you love the unique beauty of it but felt stuck in the thick tourist crowds jamming the narrow medieval streets? Did you wish there was a way to see real authentic Venice? Actually, there is. All you need to do is look beyond the shores of Venice to the other islands of the Venetian Lagoon, which were settled at the same time as Venice, were also built on the network of canals, have similar architecture, but are less crowded and in many ways more authentic than modern-day Venice.
Our pick of the Venetian island to visit, if you don't have much time and can only visit one, is Murano. It is close to Venice, relatively small, has lots of interesting things to see, great authentic restaurants, and has the vibe of workaday Venice of the centuries past. And, of course, it's the place to see, appreciate, and maybe even buy famous Murano Glass.
Murano is an ancient city with interesting historic attractions.
Murano has been settled back in the times of ancient Rome, and then, just like Venice, saw an influx of Romans running from the barbarian invasions. As Murano's prominence grew, the magnificent church called Basilica di Santi Maria e Donato was built in the ninth century. It's still standing today and is one of the most ancient churches in Europe with elaborate mosaic floors, Byzantine golden mosaic ceilings, and, as legend has it, the bones of the dragon conquered by Saint Donatus, which you can see hanging behind the altar. There are several other beautiful churches on Murano island, such as the church of Saint Pietro Martire with its famous chapel of the Ballarin glass-making family and antique Murano Glass chandeliers throughout.
On Murano you can see what Venice must have looked like centuries ago.
Murano is much like Venice. It even has its own Grand Canal, and a network of smaller canals with ancient houses and palaces built along them. Much of the city's life happens on the water, transportation is only by boats, and, unlike Venice, it has no bridges to mainland. Yet while Venice suffers from huge tourist crowds, Murano remains a less visited destination, retaining much of the original charm of Venice. Wondering along the back streets and small canals of Murano island, you will see old ladies chatting on the benches, children running around, fishermen and glassmakers going about their business. While a couple of quays on Murano may get crowded and touristy, most of the island is a real workaday town that is easy to appreciate and enjoy.
Murano has amazing restaurants that do not have months-long waitlists.
If you like good food but don't like the hassle of planning ahead for your meals, Murano is certainly the place for you. Its restaurants rival some of the best restaurants in Venice for freshness, authenticity and value. Many restaurants use farm-to-table approach, with vegetables coming from the local gardens. And, best of all, no reservation is needed- just walk in and enjoy! Visit Acquastanca restaurant for a fresh modern take on authentic local cuisine of Veneto served in stylish contemporary space with rustic touches. Or pop in to an old favorite Busa Alla Torre Da Lele, on Campo Santo Stefano, next to the famous Murano Glass Comet sculpture by Simone Cenedese. There, under the watchful eye of its owner Lele, somewhat of a local celebrity, the chefs create dishes with rich and tasty flavors of the Adriatic, where fresh fish and seafood rule supreme.
Murano has the world's only Murano Glass Museum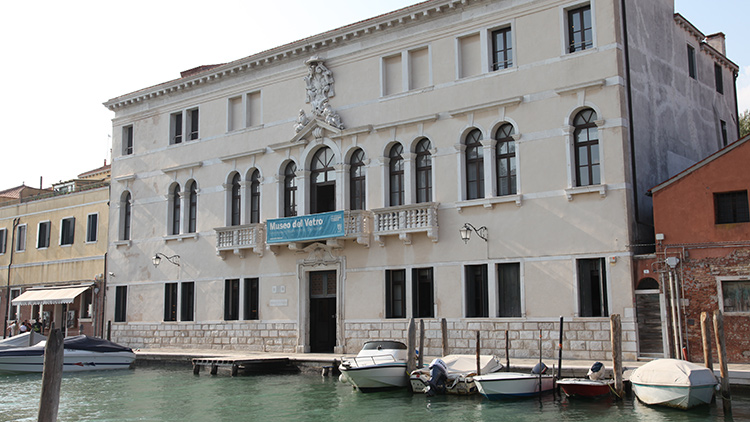 The Murano Glass Museum is a very interesting place, where you will not only learn the history of Murano Glass, but also will experience the grandeur of the Venetian Republic of the 16th -19th centuries and the stunning interiors, which were all the rage at the time. There are gorgeous Murano Glass centerpieces for banquets on display, along with elaborate chandeliers, vases, sculptures, tableware and stemware. In addition, you will see the displays illustrating different glass-making techniques invented or perfected on Murano. This will help you appreciate what goes into making a Murano Glass object and make sense of the different kinds of Murano Glass creations you will see in the stores and galleries around Murano island.
The Most Obvious – Admire and Buy Authentic Murano Glass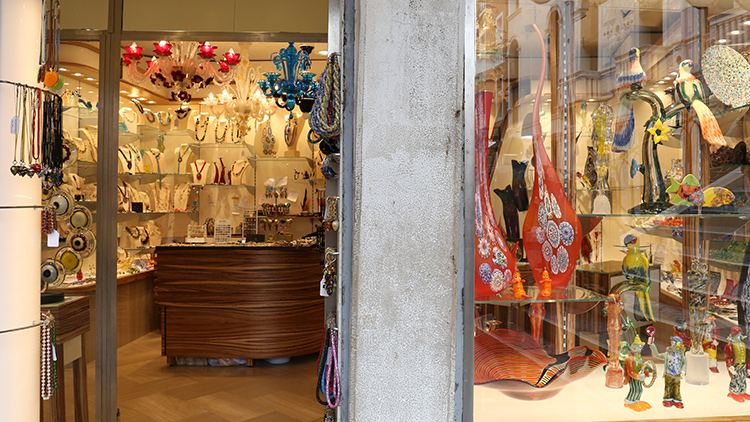 Of course, Murano is best-known for beautiful Murano Glass. Murano Glass has been crafted in Venice since 8th century AD, thanks to the unique skills brought here by the Romans, who found refuge from the barbarians in the Venetian lagoon. However, in 1291 a law was passed in Venice that all glass-making furnaces had to move from Venice to Murano, where the industry has flourished ever since. Browsing various shops and galleries, you will see a dazzling variety of forms, designs, patterns and colors of Murano Glass. Do not fall into the tourist trap of "free demonstrations" offered by people at the doors of showrooms or at vaporetto stops, those are merely sales pitches. The real factories are closed to visitors as the glass artisans at work don't want to be bothered by tourists. Instead, watch out for an artisan at work in the back of a shop, which can be seen in many smaller stores around the island, or peek into the workshops with their doors left open. Stop in several stores before you decide to buy and make sure the place sells authentic Murano Glass by talking with the owner to find out where he gets his glassware from and how well he knows the local artisans and glass-making.
Next time you are in Venice, spend a day on Murano wondering around, marveling at the historical sights, seeing the glass blowers in action, admiring stunning Murano Glass creations ranging from jewelry to large vases and chandeliers, and feasting on fresh and flavorful local cuisine. You won't regret it.