With the world now opening back up again, vacations are back on the agenda. If you're dreaming of a luxury Caribbean escape, then there is no better way to explore this tropical idyll than aboard a crewed luxury yacht charter. Some of the benefits of a private Caribbean yacht charter are luxurious surroundings, a personalised itinerary, enhanced privacy, and a dedicated crew, offering the best Caribbean vacation experience.
"Superyacht charters offer guests more than a beautiful place to stay," Alicia Ewing, a Worth Avenue Yachts Charter Broker based in Newport, Rhode Island, says. "Think of it as an interactive experience leaving you in charge of your best Caribbean vacation experience. Whether you'd prefer lounging on a private beach, trying new water toys, or visiting exclusive landmarks, a yacht charter offers you the freedom to do just about anything."
Here are the five top reasons why the world's wealthiest choose a yacht charter, instead of a resort stay or cruise, for the best Caribbean vacation experience.
Why charter a yacht for the best Caribbean vacation experience?


1 – A personalized itinerary
A personalized yacht charter itinerary is one of the top reasons people searching for the best Caribbean vacation experience opt to charter a luxury yacht.
"A personalized itinerary puts you at the center of your vacation," Alicia says. "Everyone has different preferences, interests, and hobbies. That is why your charter is tailored to you."
So, whether you're looking for a rejuvenating wellness charter or an exhilarating adventure-centered vacation on your yacht, the possibilities are infinite, ensuring the best Caribbean vacation experience.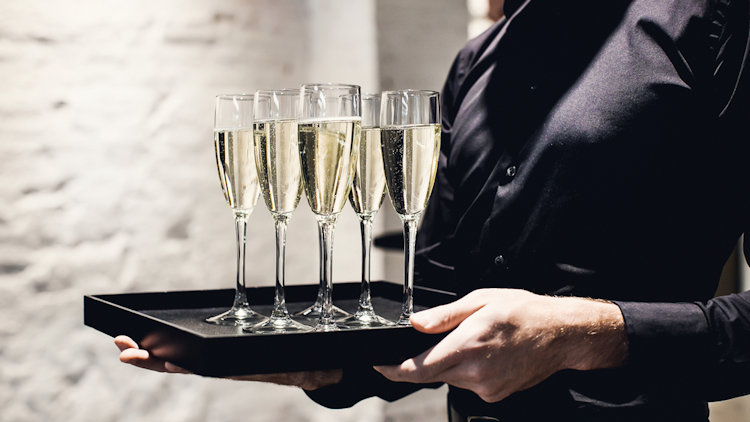 2 – A dedicated personal crew
Even the world's most luxurious resorts would be hard pushed to match the crew to guest ratios found on a luxury yacht charter. This crew to guest ratio coupled with the intimate setting of a yacht charter allows for a "heightened level of care and attention, meaning you won't have to lift a finger unless you want to," says Alicia.
A personalized 5-star service is all part of the luxury yacht charter experience, from unpacking your bags, ensuring your stateroom is kept immaculate, preparing gourmet meals just to your liking, to customizing every element of your vacation experience down to the very finest of details.
Take, for example, the luxury 2.4-meter charter yacht WINDWARD, which can sleep up to six guests and boasts a dedicated crew of four, including a captain, private chef, stewardess, and mate with experience of a host of water-based activities, including spear fishing and snorkeling, guaranteeing incredible service levels that are tailored just for you. Boasting luxurious interiors and plenty of onboard amenities, this elegant motor yacht is ideal for those seeking the best Caribbean vacation.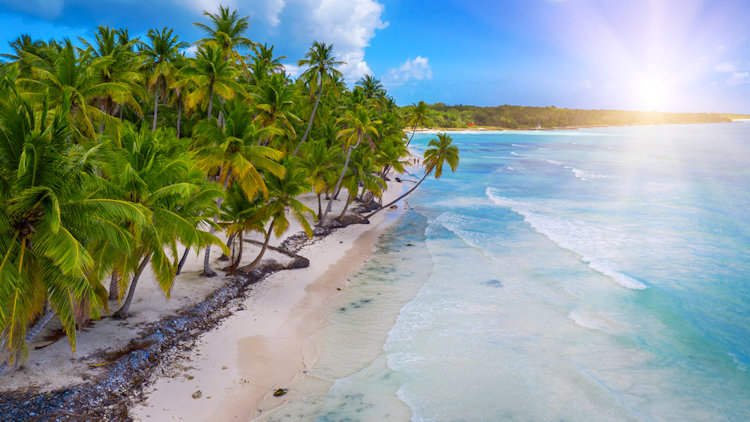 3 – Privacy and discretion
The privacy afforded by a luxury yacht charter is unmatched, a reason why many of the world's wealthiest and VIPs opt to enjoy a Caribbean vacation aboard a luxury yacht instead of at a crowded resort or on a cruise.
According to Alicia, Non-Disclosure Agreements before the start of a yacht charter ensure privacy and security before, during, and after a charter. For the utmost privacy, your yacht's captain can take you and your guests to remote destinations far from the madding crowds.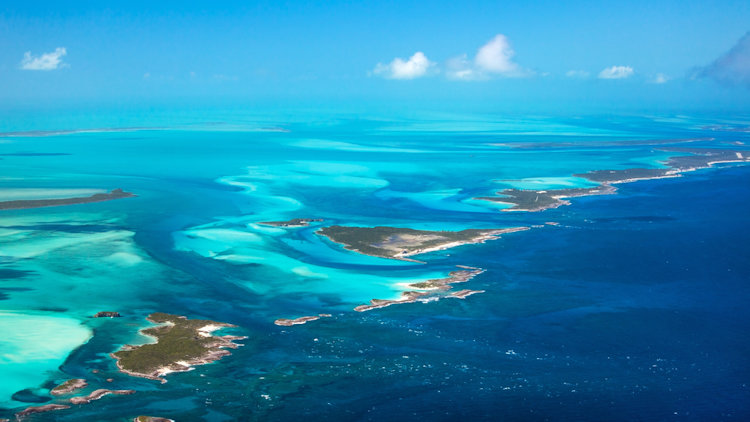 4 – Island-hop and cruise at your own pace
One of the top reasons a yacht charter offers guests the best Caribbean vacation is the opportunity to island-hop at their own pace, giving guests exclusive access to different cultures and customs not typically seen by those who opt for a resort or cruise experience.
And, if guests fancy lingering a little longer at one spot, then aboard a yacht charter, they can, unlike on a cruise where guests have to stick to the boat's regimented schedule.
"Cruising at your own pace gives guests the ultimate freedom," Alicia says. "This allows for an abundance of memorable experiences that can only be made on a private yacht charter. Escaping the hustle of everyday life means ditching the regimented schedule, not adding to it."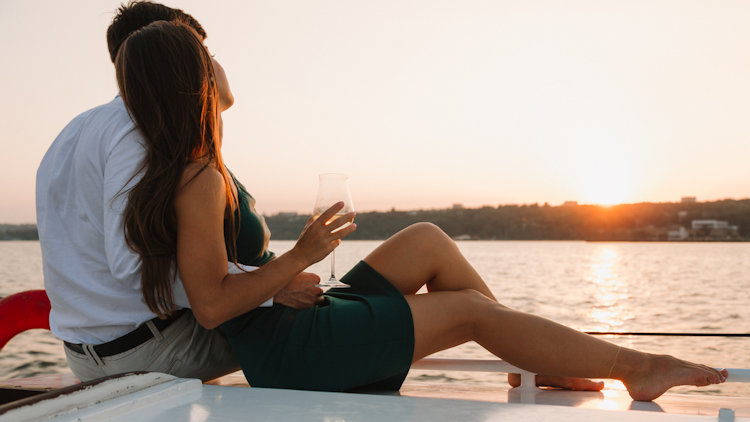 5 – A safe vacation experience
Enjoying a safe holiday is at the forefront of everyone's minds. If you're weighing up a cruise ship vs yacht vacation, then there can be no question that an uncrowded yacht charter offers one of the safest ways to enjoy a Caribbean escape.
"The charter industry has certainly seen an influx of people booking charters. This is most likely due to the Covid-19 pandemic," Alicia explains. "Chartering a private yacht ensures not only safety but a sense of normalcy that many people are craving. Overall, a yacht charter ensures that your every need is met with genuine care. From handcrafting your favorite cocktail for a sunset toast to planning a bespoke excursion that satisfies your taste for adventure, personalized service is at the heart of the yacht experience."
For those seeking the best Caribbean vacation experience, there is no question that an escape aboard a luxury yacht charter stands head-and-shoulders above a resort or cruise holiday experience.