Showering will be more of an indulgence than a chore in these glamorously tropical outdoor showers.
Standout design detail: Interior designer Shawn Henderson chose raw limestone for the shower's walls and floor that will be sourced directly from the limestone cliffs below. Did you know Turks and Caicos had limestone cliffs lining the northern coastline? Neither did we.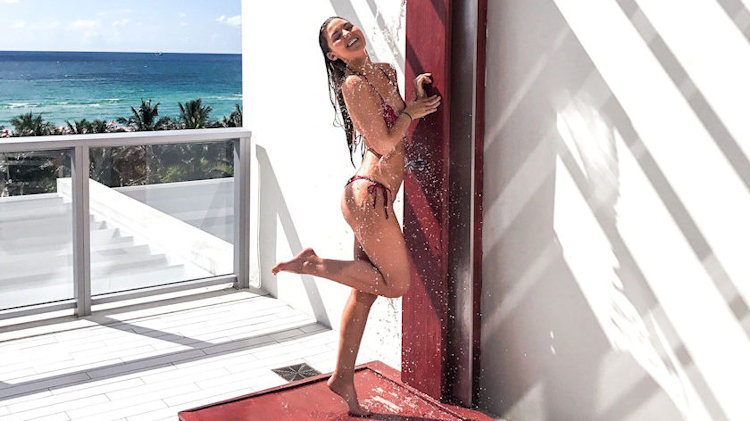 Standout design detail: W South Beach is the only hotel in Miami Beach with spacious oceanfront private balconies in every room. The hotel's Poolside Bungalow suite features 1330 square feet with an outdoor waterfall shower overlooking the terrace's private saltwater plunge pool, lounge seating, and alfresco dining area.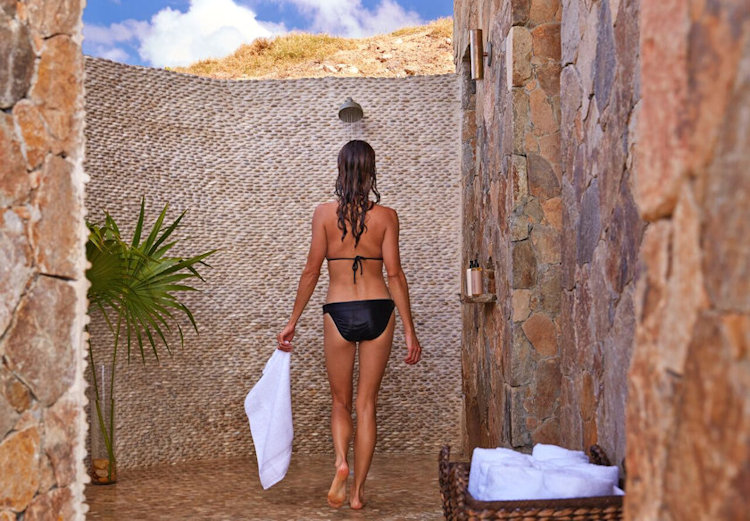 Standout design detail: Perched upon the bluffs of Virgin Gorda, BVI the luxurious Cliff Penthouse Suites' outdoor shower made of all locally-sourced stones is designed to allow guests to hear the warm waves of the Caribbean Sea unfurl below.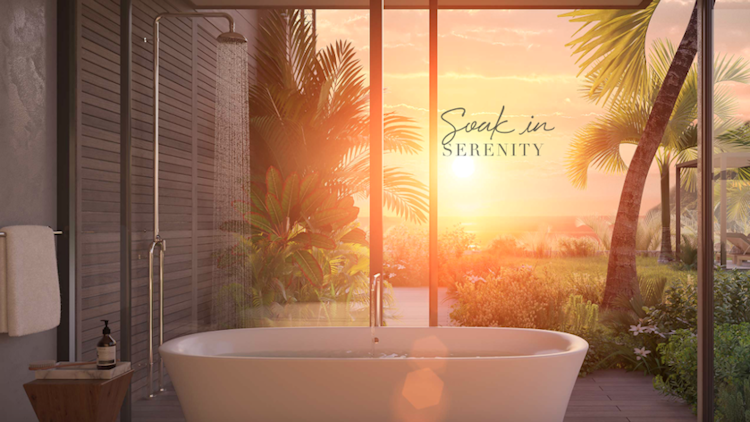 The Beachfront Collection at Sugar Beach
Standout design detail: These outdoor showers are all about the views. Situated on a private beach in St. Lucia, residents will have the opportunity to shower with a view of the Piton Mountains cascading down into the emerald sea.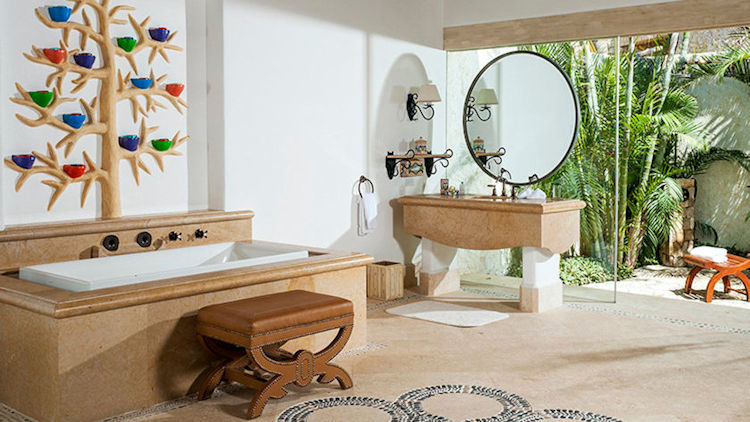 Las Ventanas al Paraíso, A Rosewood Resort, One-Bedroom Oceanfront Villa
Standout design details: Each elegant villa has an expansive patio with a private infinity pool and Jacuzzi making this one of the ultimate Los Cabos villas. Inside there is 1,600 sq. ft. of luxurious living space including a large living room, pantry and outdoor dining area. The master bedroom has a king bed, walk-in closet and bathroom with Jacuzzi bathtub plus indoor and outdoor showers. Authentic artistry - colorful Mexican tiles, intricately carved cabinets and adobe fireplaces - adorns every villa.