Some things are just better as a couple, whether or not you know each other well. One is being in the perfect location so you can concentrate on each other and the other is yoga. Couples yoga retreats can benefit any relationship, new or old whether you've been in love for years or you've just found someone you want to spend time with.
How Couples Retreat can Improve Your Relationship?
Attending a yoga retreat can create opportunities that will bring you closer together. The list of relationship benefits is probably endless. Everyone discovers something new but here's an idea of what can happen when retreating as a couple to spend time on yoga.
If you think your relationship is losing the spark, yoga helps you reconnect. Not only does doing something new together force you to work on your communication, yoga calms you and helps you find your patience to listen and respond better.
Along with discovering new yoga poses and learning how to find your center, time at a couples' yoga retreat is time to create new memories as a couple. It gives you stories to share with others once back at home and the magic of a special shared experience.
A yoga retreat allows couples quality time to work on reinforcing the bonds that will strengthen their relationship away from the usual routine, strain and stress of everyday life. It's a rare opportunity to cut out all the noise of busy lives and really focus on each other.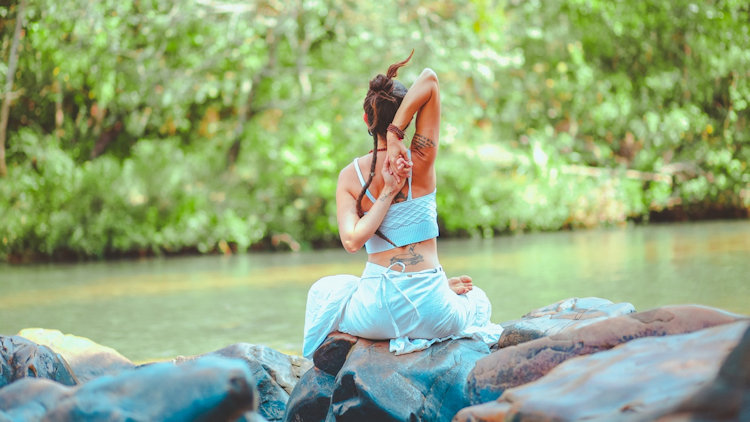 Must Visit Retreats for Yoga Lovers
If you fancy a break from it all to give couples' yoga a try, you are spoilt for choice. To help you decide where to go for the best, here are the world's finest yoga retreats to enjoy the many health advantages of yoga and uplift and enrich your emotional lives.
Amalfi Coast Yoga Retreat, Italy
Reconnect with your partner by enjoying panoramic views of the sea from one of the most picturesque villages in the world, Positano. There, you'll find nourishing locally grown food and unforgettable walks to the beach, and there are boat excursions along the stunning Amalfi Coast or you can take a hike on the beautiful Path of the Gods. Along with exploring the area's natural beauty, you'll get a chance for guided daily yoga practice for all levels, beginners and advanced practitioners alike.
Yoga and Coffee Retreat in Manizales, Colombia
If you're into a guided meditation, yoga, and other ways to establish a deeper connection with your inner self, this retreat needs to be on your list. Here, you can participate in yoga and fitness activities everyday and enjoy trips to volcanic thermal baths, traditional pueblos, or take in an unforgettable coffee tour. Sign up for therapeutic massages or relax by the pool and take in the ambiance surrounded by exotic orchids. The menu showcases fresh local ingredients, and coffee is available any time.
Haramara Retreat, Mexico
Haramara Retreat is one of the best couples yoga retreats for those craving nature. Haramara offers a romantic and secluded Oceanside adventure, and with yoga in the equation, it's the perfect environment to enjoy connecting with your partner on all levels. You'll love spending time in spacious cabanas spread so serenely across beautiful hillsides.
Sivananda Ashram Yoga Retreat, Bahamas
This yoga retreat for couples is more a spiritual center as well as a place to educate yourself about all things yoga. You'll be able to take classes, enjoy delicious healthy meals and take in the perfect view of the spectacular white sandy beach. Buffet-style meals are available for everyone with around the clock access to hot and cold water. Make a point of booking a therapeutic Thai yoga massage for couples.
Bodhi Tree Yoga Resort, Costa Rica
A visit to this resort gives you the freedom to create your personalized yoga vacation retreat and enjoy the splendor of Costa Rica. Spanning more than 8 acres, the resort is perfectly dotted with trees, flowers, gentle streams, and beautiful calming waterfalls. The accommodation is outstanding, with private outdoor showers, ceiling fans, air conditioning, stone sinks and above all, great views. You can enjoy the saltwater pool or sit, and meditate while breathing in the fresh air and you'll be just 10 minutes away from the sun-dappled beaches of the Pacific Ocean.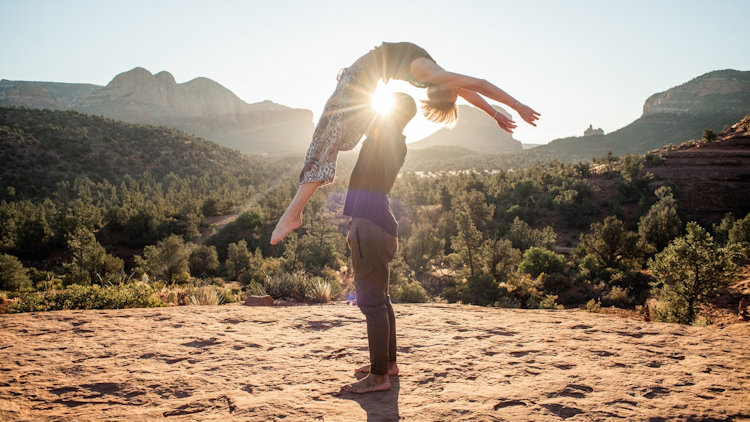 How to Find a Partner Who Loves Yoga
Attending yoga classes is always a popular way to meet new people, but if you're still looking for a partner to explore the best yoga retreats for couples with, try online dating apps and sites. These days, you can use the search filters to find people with specific hobbies and tastes and exchange messages in chat rooms. Look for people who speak the same fitness language as you and have yoga as a priority in life. Check out their profile page and explore pictures to discover if they're really physically fit and owe it to yoga.
It's worth mentioning that yoga lovers noted that it is quite possible to find a partner on a dating site, but not all sites are characteristically by search categories. To avoid this problem, you can check categorized dating sites, to make finding people with similar interests much easier. This way, you can find a new partner and discuss your preferred retreat with your new yoga friend.