White sand beaches and turquoise blue water make Turks and Caicos the perfect destination for a romantic getaway. But gorgeous coastlines are just one fraction of what makes Turks and Caicos an ideal spot for couples. Whether you're planning the perfect honeymoon or a surprise vacation with a special someone, Turks and Caicos has a collection of activities that will make your stay in the Caribbean islands feel a little more romantic.
Here are 6 truly romantic adventures for your next Turks and Caicos Vacation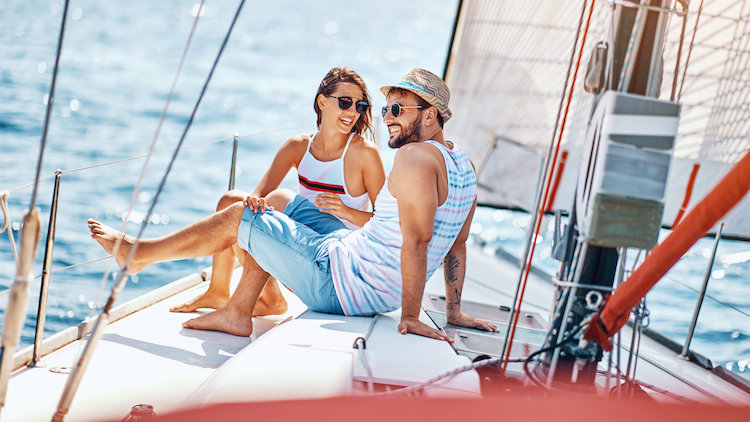 Charter a private boat. Escape the hustle and bustle of the tourist scene and spend the day in the lap of luxury aboard a private yacht. Kenard Cruises in the Turks and Caicos offers spectacular charter options so you can spend the day at the sights of your choice. Couples can island-hop to secluded cays or stop at a quiet beach to swim, snorkel and completely relax in the tranquil paradise.
Nearly all boat tours include local beer and fresh, fruity cocktails. You can even arrange to have a chef prepare you a sunset dinner for the perfect ending to a romantic day. Private charters are one of the best ways to explore Turks and Caicos, and what better way to do it than with the one you love.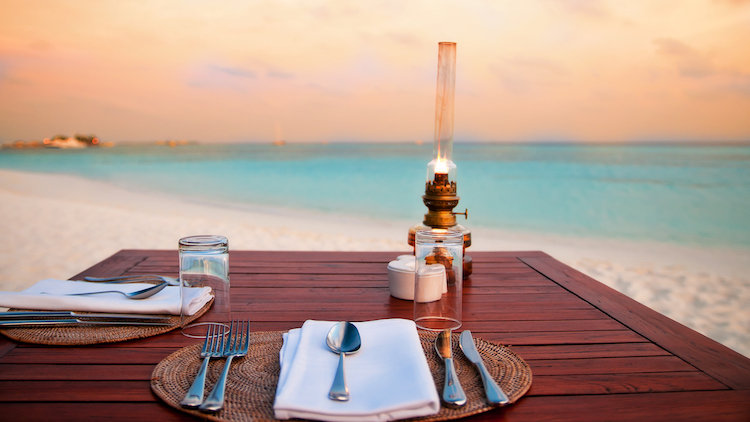 Candlelit dinner on the beach. Picture this: you and a special someone enjoying a private, candlelit dinner on the beach as you watch the sun set slowly into the ocean. Romantic, right? Now take that image and make it a reality in Turks and Caicos. With the help of a company like WIMCO that offers concierge service, they can hire your own personal chef for a romantic dinner or rent a villa with one.
Not sure what to order? No problem. Leave it to the professionals to create the atmosphere and menu you desire and allow yourself to be fully present with the one you love. After dinner, and dessert, of course, enjoy a moonlit stroll along the beach for the perfect end to a romantic evening.
Horseback Riding. Yes, this may seem like something out of a romance novel, and now you and your partner can experience it yourselves on a white-sand beach. Explore quiet dirt roads leading to the secluded Long Bay Beach or ride at sunset along Bight Beach.
There is plenty to explore in Turks and Caicos, and what better way to do it than on a horse. If you book a ride with Provo Ponies, you can even ride your horse through the crystal clear ocean. It doesn't matter what your experience level is, so saddle up – you're bound to have a full day of fun!
Beach massage on Grand Turk. Nothing says luxury more than being pampered at the spa. If you are looking to decompress, Turks and Caicos offers various spa services designed to help you unwind after a day of outdoor activities.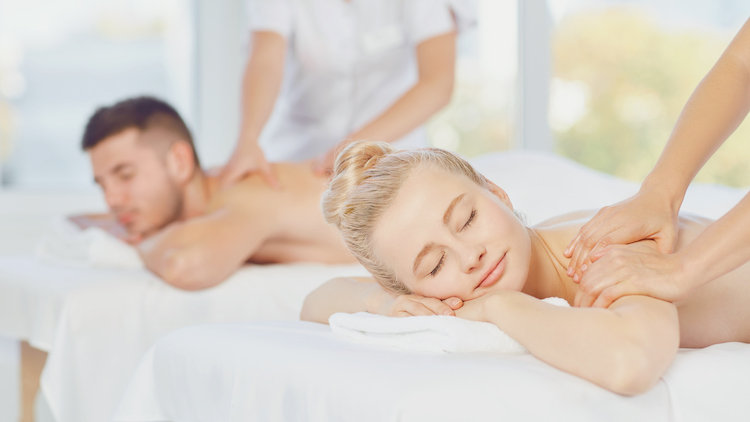 Through Spa Tropique, you can book unique treatments such as the "Caicos Roll," a detoxifying seaweed body wrap, or the "Hopsicle" which is a facial for men that comes with a brew. If you're staying in Grand Turk and looking to turn up the heat, consider booking a couple's massage on the beach. Enjoy a world-class spa experience and relax to the sounds of the surf.
Take the plunge. Suppose you and your partner are looking for an adrenaline rush. In that case, a deep-sea adventure could be the perfect bonding experience as a couple. Turks and Caicos is situated on the third-largest barrier reef in the world and provides some of the best diving in the western hemisphere.
Spend the day snorkeling or diving in Turks and Caicos' warm, crystal-clear waters and explore an underwater world filled with colorful coral and an abundance of marine life. Provo Turtle Divers is the oldest dive operation in Turks and Caicos and a great resource to discover the best local dive spots.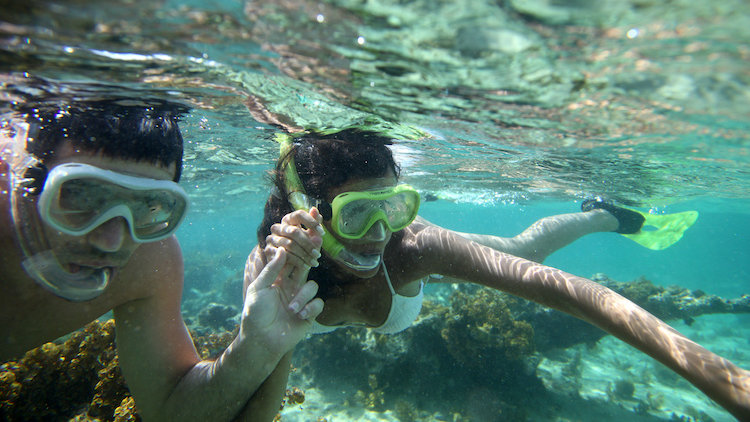 Food tour in Providenciales. Broaden your horizons and sample local flavors through a Turks and Caicos food tour, for we all know one cannot love well until one is well fed. Taste of TCI Food Tours is a three-hour food tour that takes visitors around the Providenciales to indulge in the local fare.
This is an excellent opportunity for you and your partner to get off the beaten path and explore neighborhoods that most tourists don't get to experience. The tour focuses on the islands' culinary history and traditions and stops at the locals' favorite eateries.
Foodie couples can enjoy conch three ways, sample curry chicken, and end the day with a rum tasting. If you're looking for great food and an excellent guide, this is the day date for you.
Turks and Caicos has an adventure suitable for every type of couple. From private candlelit dinners to local food tours to horseback riding on the beach, your options to unwind and reconnect with your partner are limitless.
These romantic excursions will not only deepen your bond but will provide you with memories to last a lifetime. Turks and Caicos is the ideal place to fall in love all over again.
Top photo credit: Grace Bay Club