Glaciated peaks, cozy cabins and quality time with your family are among some of the highlights of skiing in the Alps. Earth is blessed with some stellar glaciated peaks to ski on each year during winter. The European Alps extend across 8 countries that guarantee visitors snow and hosts premium luxury ski holidays for the entire family.
But, there are some ski-resorts that trump others, which you will find out about now. Our top-picks for luxury ski destinations are within the famously beautiful French and Austrian regions.
These regions gracefully scattered with diverse resorts, hotels and chalets that appeal to all types of travelers. And they also are home to the globe's finest upscale skiing accommodation.
1. Morzine, France
Morzine is an alpine commune-turned-ski-resort in France, found on the French-Swiss border. It is a 1-hour drive from Geneva. It offers visitors the opportunity to elevate 2100-metres above ground, despite the resort only standing at a height below 1000-metres.
Luxury Accommodation Option: Hotel Philibert
If you're searching for an intimate experience, this hotel is a great option. It offers 19 rooms, each en-suite.
A highlight of this hotel is its Wellness Suite. This suite comes equipped with an outdoor, heated pool that can be (and should be) used during the frosty conditions, as well as an indoor sauna and Jacuzzi too.
2. La Plagne, France
Another popular ski area in France, along the French Alps, is La Plagne. It attracts almost 3-million visitors per season and its highest point is 3250-metres. It has a wide range of attractions. From a cascading river and apple orchards, to its hundreds of kilometers of prime skiing routes.
Luxury Accommodation Option: Chalet Mira
Chalet Mira oozes a mix of modern architecture methods with the simplicity of wooden cabin characteristics. It's an upscale, 12-sleeper Chalet in the La Plagne skiing region. The chalet is adorned with a sauna and a spacious common area.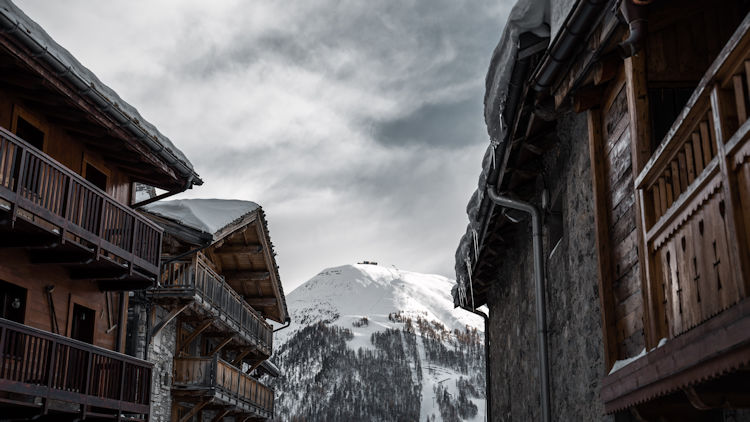 3. Val-d'Isère, France
Yes, France again! But how could we leave out this great contender that has direct access to the renowned Face de Bellevarde? If you're unfamiliar with this name, it was where the 2009 Alpine Skiing World Championships took place.
Val-d'Isère is a village that presents visitors with prime skiing habitat. It boasts 78 lifts and 300-kilometres of prepared ski paths. It is situated close to the French-Italian border, at the end of the Tarentaise valley.
Luxury Accommodation Option: Chalet Appaloosa
Chalet Appaloosa is a long-standing structure that holds significant historical value for Val-d'Isère.
This is because it was built by one of the oldest and most prominent local families. The chalet contains 7 en-suite rooms. Although it's an independent destination, you'll also be granted free access to the neighboring hotel's swimming pool.
So, you can enjoy the privacy of your own group while still reaping the benefits of a hotel guest. The skiing opportunities here are well maintained and secure, as the pistes are constantly being groomed.
4. La Tania, France
La Tania is a high-end, gateway ski resort that's nestled away in the French Alps. La Tania sits 1400-metres above ground within a spruce forest. It's suitable for family getaways, as well as romantic ones.
The resort boasts first-hand and convenient access to the world's largest linked ski region; Les 3 Vallees. It offers great skiing opportunities for all skill levels as well as vistas of the Alps. It is part of the Courchevel area of Les 3 Vallees - the largest ski area in the world.
Luxury Accommodation Option: Hotel Montana
Hotel Montana is centrally located in La Tania and is 100-metres away from the main ski-lift. It's one of the larger accommodation options in terms of scale and size, but you can still book your own private, en-suite room that will be private.
It is really impressive in terms of its pistes, which spans 600-kilometres. And all this in the colossal Three Valleys. When you're not adventuring in the day on the steep slopes, you can unwind in the on-site sauna, steam room or pool.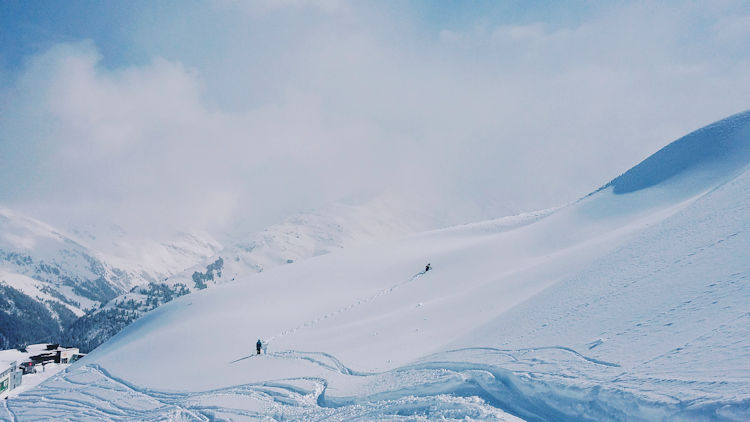 5. St. Anton, Austria
Tucked away in the Tyrolean Alps lies the Arlberg's skiing village, St. Anton. Despite the fact that the Arlberg skiing region is the world's 8th largest, this is the origin of alpine skiing. And in particular, the 'cradle of Alpine skiing' is entitled to St. Anton.
St. Anton has a population of fewer than 3000 inhabitants and sits at an elevation of 1300-metres above sea level. It's the ideal gateway to the Tyrolean Alps, offering extensive pistes for all types of skiers.
And on that note, whether you're a novice or an expert skier, you'll still need the suitable equipment. Rent from your resort, or shop for your skiing gear beforehand.
Luxury Accommodation Option: Chalet Helvetia
Chalet Helvetia is located in the mega ski-area of the Arlberg and is in possibly the best location. It is only 50-metres from the esteemed Nasserein gondola. It is favoured for its spacious room and cosy decor - there's even a roaring log fireplace and sauna.
This is also a great opportunity for you to take part in the activity the region's invented, Après-ski. This directly translates from French to 'after-skiing' and relates to the party festivities that take place after a thrilling day of skiing.
6.- Méribel, France
Méribel is another upscale ski resort in the Tarentaise Valley and French Alps. Its highest peak is 3000-meters (reachable in minutes) and it has a total of 76 runs.
So, you'll never be short of adventure here. It also offers some pretty unique activities to do. Such as ski-jeering - being pulled by horse (in your skiing equipment) in the snow.
Luxury Accommodation Option: Chalet Cretet
Chalet Cretet is possibly the most authentic option to stay in the 80-year old Méribel. It sleeps 10-12 people and is very spacious in that all of the 5 rooms are Mezzanine bedrooms.
The biggest advantage of staying here is its close proximity to the ski slopes/lifts - 200-metres. It also has a sauna for leisure.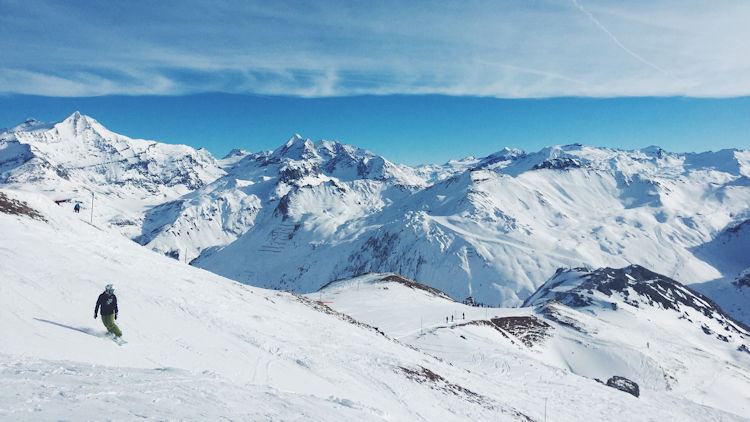 7. Tignes, France
Tignes is a favored ski resort because of its high-altitude skiing. It even has claimed the title of being a 'Super Resort', and for good reason.
It nears the French-Italian border and is connected to the Espace Killy ski area. Its highest point is over 3700-metres high! So, if you're a pro altitude skier, Tignes is your best bet.
Luxury Accommodation Option: Chalet Napoleon
When you're finishing off a long day in the cold, Chalet Napoleon will shelter you with its cozy hot-tub. And, if you feel like taking the day off, but still want a view, this chalet boasts some extensive vistas of the Alps and the nearby lake.

You may think we're a little too obsessed with France and Austria. And, we are. If you're searching for top-notch, well-maintained and high-end resorts, then these two countries have done the best job at creating this. From in-door saunas to mezzanine bedrooms, every accommodation option is unique and offers visitors a truly authentic skiing experience.