Since Nepal initially opened its doors to outsiders in the 1950's, this small mountain country has had an overwhelming appeal for explorers. Visitors are attracted to the Himalayas' generally notable trekking trails in Nepal as well as its interesting and diverse culture. Among many things that can be done, trekking in Nepal is one of the famous and most sought after activities. There is no wonder that Nepal is indeed a Himalayan haven. If you ask anyone who has been to Nepal, they will always rave and have praise about its natural and cultural aspects.
Travelers can do so many things in Nepal from exploring high Himalayas to the lowlands of the Terai and the excessively grounded valleys that are towered by the hills. Travelers have an opportunity to explore delights of geographical diversity.
Nepal is full of fun activities and one can enjoy these activities all while being under the natural elements of Nepal. Here we list the top 7 most exciting things to do in Nepal.
TREKKING
For trekking lovers, Nepal is a nirvana. As told earlier, Nepal's mountains are one of the alluring aspects of Nepal. Nepal places, eight of the highest mountains in the world among ten which alternatively gives trekking lovers with an ounce of trekking trails. So from beginners to an experienced trekkers can enjoy the flair of snowcapped mountains. In the same way, from an easy trail to difficult trekking route, you can find all kinds of trekking trails in Nepal. Among many trekking routes, Everest base camp trek, Langtang valley trek, Ghorepani poon hill, Manaslu Circuit trek, Makalu Base Camp trek, Annapurna base camp trek are some of the most popular trekking routes of Nepal.
Besides, trekking lets you explore the cultural side of Nepal, medieval monasteries and temples all while in the mountainous trails.
Therefore, trekking remains one of the favorite things to do in Nepal for the tourists visiting Nepal.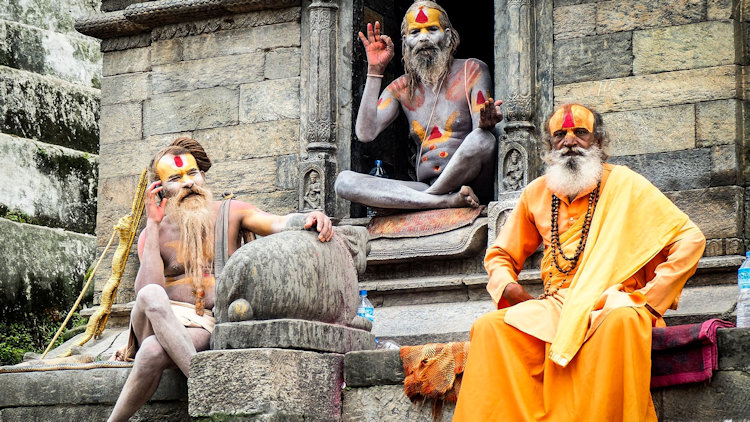 CULTURAL TOURS
Nepal is home of diverse ethnic groups and communities. People individually have own cultures, traditions, customs, rituals, norms and values. Likewise, each one of us have own language and costumes. Thus, this kind of diversity is really interesting to experience. Likewise, they are significantly distinguished by their delicacies that has remained in their community since ages.
So one can really enjoy rich cultural heritage that represents the historical facts of Nepal too. And together with that, the multiple ethnic groups of Nepal is a part of our identity in front of the globe.
Thus, getting to know to the amazing cultural backgrounds of Nepal through cultural tours is one of the most exciting and amazing things to do in Nepal.
JUNGLE SAFARI
If you are nature lover and love exploring the wilderness and natural vegetation of different countries then Nepal is one of the richest countries is natural resources. Despite being tiny Himalayan nation, Nepal shelters large species of floras and faunas.
Further in the south of Nepal lies Nepal's wild and woolly national parks, where nature bird species and comb the jungles for the rhinos and tigers from the backs of lumbering Indian elephants. Thus one can explore these glories in their natural habitat.
Through jungle safaris, people can enjoy being in the nature and its freshness. And many travelers in Nepal thoroughly enjoy the verdant forest of Nepal. Thus, jungle safari is one of the things that people should do while in Nepal.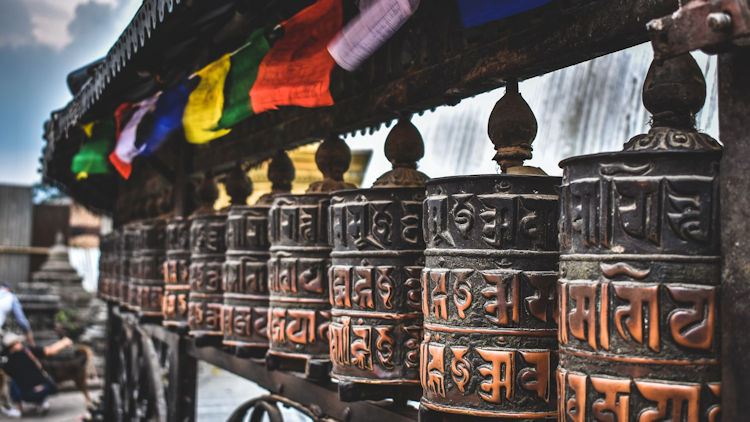 TEMPLES AND MONASTERIES
Temples and monasteries of Nepal are very dear to Nepalese hearts. Nepal is a religious country thus at each turns and streets you will be able to see temples or any sorts of its resemblance. Besides that, it is the place where respective deities of Buddhist and Hindus religion lives. And most importantly, other than the religious aspects, temples and monasteries are also known for its architecture and design.
Temples of Nepal are designed in pagoda designs. In the first century, the first pagoda styles temple was built in Kathmandu, Nepal and the temple was Pashupatinath temple. Although, its origin is still unknown however it was quite popular in the south East Asian countries.
Similarly, besides pagoda styled temples, stupas in hemisphere is quite popular monuments of Nepal. Swoyambhunath, Bouddhanath, world peace stupa in Pokhara and Lumbini are few famous stupas of Nepal. Besides that, monasteries with a fusion of pagoda style and Tibetan designs are quite popular pilgrimage sites of Nepal.
Hence, exploring temples and monasteries will enlighten you about the arts, craft and architecture aspects of Nepal and additionally about the faiths and beliefs of Nepalese society. So if you are planning to visit Nepal, please do include visiting temples and monasteries in your itinerary.
ADVENTURE SPORTS
Nepal is the nation that offers plenty of adventurous and thrilling experience. For example; paragliding, bungee jumping, rock climbing are one of the cherished adventurous activities of Nepal. Due to unique and brilliantly framed topographical features of Nepal, these amazing and exciting activities are can be performed in Nepal. Thus, Nepal is perfect place to get through an adrenaline rush that run downs your spine. Moreover, you can do many of these activities at a budget friendly cost. So when you come to Nepal, make sure you are signed up for one of the above mentioned activities.
WHITE RIVER RAFTING
Nepal is one of the best place to do rafting and kayaking in the world. Thus, it is also considered as world's best destination for white river activities by many adventure lovers. Fuelled by water rushing down from the Himalayan peaks, rapid flows of water that runs on the several rivers of Nepal offers thrilling white water rafting experience that comes straight from Tibet. You can enjoy different levels of rapids as per your preference. From soft rapids for the beginners to the extreme rapids lover, you can find almost all types of water rapids to raft through the surface of water.
So engage in some water activities and spend a day or multiple days as per your choice in the banks of rivers amidst the nature. Likewise, due to its varieties of water rapids, most water lovers do enjoy opting for white river rafting in Nepal.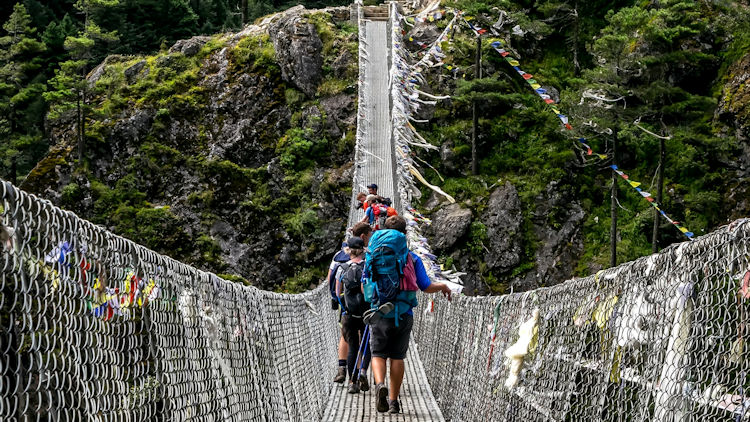 EXPEDITION OR PEAK CLIMBING

Every year large number of mountain climbers, peak climbers come to Nepal to do the expedition of Mt. Everest, Ama Dablam, Makalu, Manaslu, Kanchenjunga, Lhotse and many other Himalayan peaks. Being the land of the tallest mountain in the world, Mount Everest is in the bucket list of every mountain climber. The major thrill of reaching the pinnacle does not compare to anything in that moment. And the view in front of your eyes is just mesmerizing and beguiling. The climb definitely is a hard walk but upon reaching the top and the view in front of your eyes is worth every struggle you did while making the steep climb.
Although mountain climbing or peak climbing is not everybody's forte, but every year many people spends month long time for the expedition of their lifetime. And nothing compares to their determination and passion and the urge to get off the adrenaline rush running on them. Thus, if you are someone who likes to challenge themselves and is avid lover of the mountain, then expedition is something you would defiantly want to add in our bucket list or things to do in Nepal.
Explore this tiny Himalayan country and if possible do try all of the above mentioned activities while in Nepal. Nepal indeed is a travel heaven where natural beauty knows no bounds. Henceforth, you will fall in love with every aspects of Nepal and appreciate every minute spent here in Nepal. So without any delay, plan your perfect trip to Nepal.