News flash---The lifestyle of a Travel TV Host isn't always so glamorous.
Yes, I am incredibly blessed and so grateful to have such an exciting and fulfilling job hosting my show "Travel Time with Linda", but I must admit my whirlwind turnaround trips can be exhausting.
While I try my best to maintain a healthy lifestyle, often my nutrition, sleep and exercise go completely by the wayside in the process leaving me in dire need to press the reset button.
Having just unpacked my bags from my recent bucket-list travel adventures touring the Galapagos Islands and Peru, I should have been excited about my impending trip to Japan circled on my calendar, but the thought of packing my suitcase again in such close proximity left me feeling anxious so I knew it was time to recharge.
Ready to fully immerse myself into a state of total relaxation I gave myself a mandatory time-out; armed with a suitcase full of athleisure wear and my bestie, we arrived at the tropical luxury wellness resort THE RETREAT COSTA RICA.
This restorative environment tucked into the arms of a quartz mountain overlooking the Nicoya Peninsula and Pacific Ocean seascape had me at "Pura Vida" with its lush landscapes.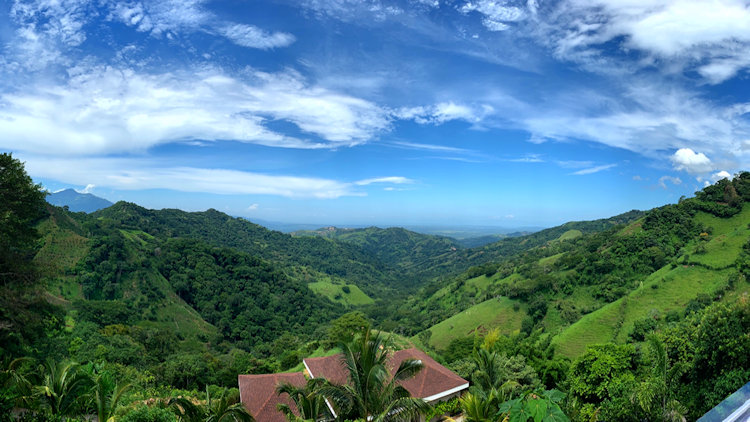 Amped up upon arrival, it took until my second day to slowly begin to come down off the hamster wheel of my fast-paced routine I had grown accustomed.
I began to still my mind, allowing myself to fully reap The Retreat's benefits, restoring my internal balance. Daily activities included flow yoga classes, morning hikes exploring the nearby flora and fauna lead by the in-house naturalist and topping each day off with an array of "pinch-me-I'm-dreaming" spa treatments at the Vida Mia Healing Center and Spa.


Being pampered in such a heavenly escape was pure nirvana. My energy was balanced after my Ayurvedic massage; a deeply relaxing and rejuvenating massage with traditional Ayurvedic herbal oils to promote detoxification and improve circulation.
My muscle tension wafted away in my "heart opening" Deep Tissue massage, while their Shankara Ayurvedic Facial had immediate effects of facial rejuvenation with its antioxidant rich ingredients.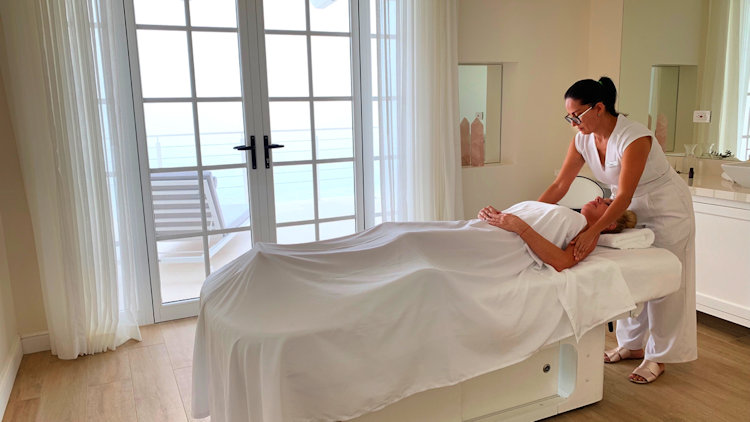 The brainchild of celebrity chef, best-selling author and health and wellness life-coach, Diana Stobo, her goal was to create The Retreat Costa Rica as a transformational wellness center, providing an ideal space to be your best self.
She states, "Traveling is a huge part of discovering who you truly are" and it's clear after speaking with Diana, The Retreat was born out of a labor of love, fueled by her own personal journey.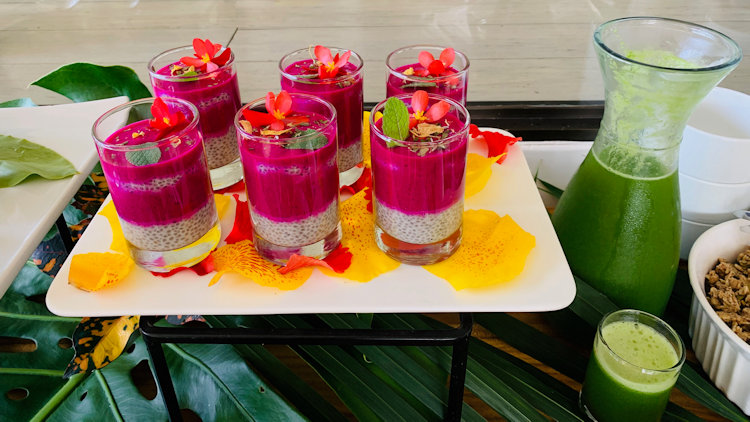 Diana's Midas touch is on every fabulous detail; from the spa menu to the dinner menu and it was no surprise the delicious gastronomic "anti-inflammatory" cuisine I enjoyed was all created by the award winning author of Get Naked Fast, founder and chief formulator of The Truth Bar and creator of The Naked Challenge Detox Program.
All meals served at the Retreat are "farm-to-fork fresh" organic cuisine consisting of no dairy, no gluten and no refined sugars. I can personally testify the result in eating so clean during my five-day stay, I felt light as a feather thanks to my "dietary colonic" and had a renewed burst of energy.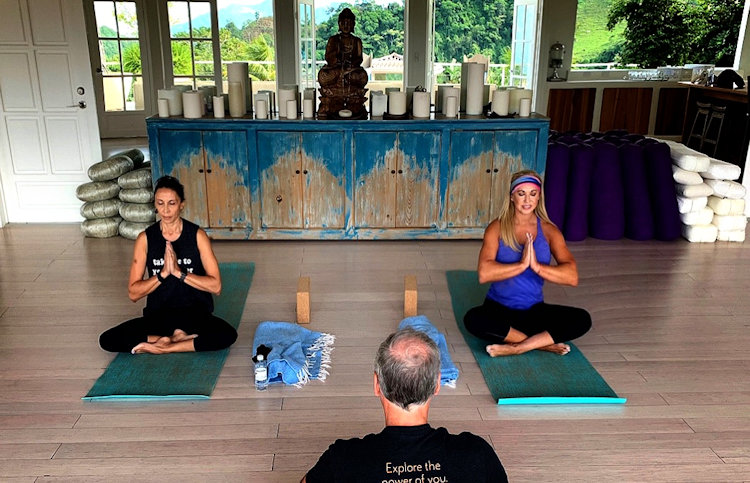 Feeling out of this world, symbolically on our last day the heavens opened in perfect unison during my "Heaven on Earth" Massage. The entire property engulfed in the clouds, I felt as if we were actually in heaven being touched by angels as the rain poured down in this slice-of-heaven setting.
In a state of total relaxation, I reflected on my major transformation in a matter of days and thanked myself for allowing this down time, acknowledging how important it is to be good to yourself.
In my "aha moment" it had become crystal clear to me the purpose of The Retreat and feeding off the palpable energy of its quartz mountain, I gave a silent thank you to this soothing, nurturing escape that inspired and rejuvenated my soul.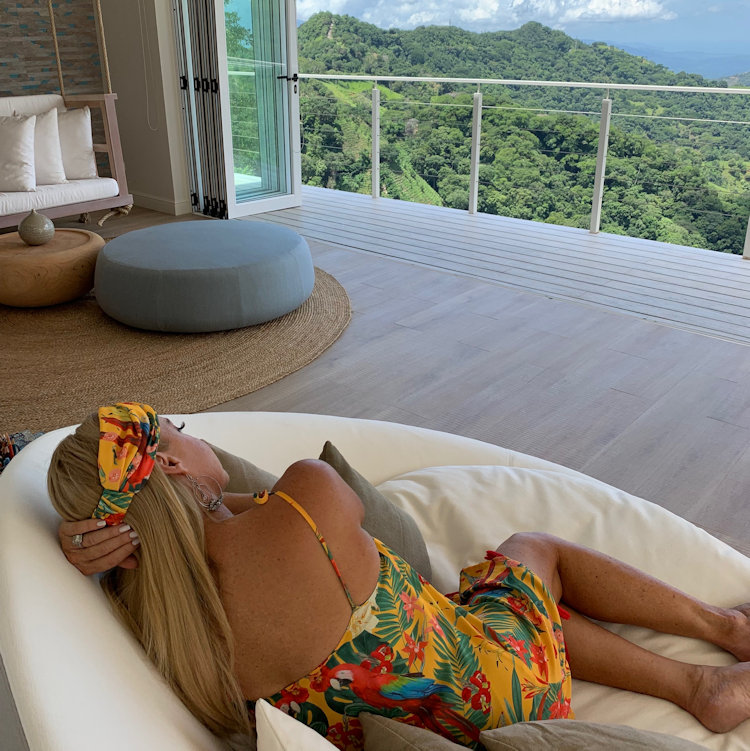 Contributing Writer
Linda Cooper is an award-winning TV Host, Producer and Writer serving as a brand ambassador to worldwide travel on her national luxury lifestyle series "Travel Time with Linda" and as a contributor to several lifestyle and travel publications. Her specialties include television and in lifestyle publications include the travel; lifestyle; luxury; tourism; hotels; restaurants; food/wine; fitness; spas; and retail shopping industries. Season One of 'Travel Time with Linda' aired nationally on AXS TV Network winning a 2018 Telly Award and is now available on Amazon Prime Video. Season Two featuring "Bucket-List Destinations" airs nationally Sunday mornings 8am ET on AXS TV Network and soon available on Amazon Prime.