While the five islands of Guadeloupe share culinary similarities, each adds a distinct ingredient to the Guadeloupe dining experience - Grande-Terre for its sophisticated dining scene, Basse-Terre for its selection of Creole restaurants, La Désirade for its fresh seafood, Marie-Galante for its organic farms, and Les Saintes for its sweet coconut custard treat Tourment d'amour.
"Culinary Scenes" are a Way of Life
In Guadeloupe Islands culinary is considered an art form and time honored cooking traditions of French and Creole dishes, co-exist deliciously with contemporary styles and flavors- and when fused, produce mouthwatering specialties such as Nouvelle-Creole Cuisine - a modern interpretation of Creole dishes savored by both locals and visitors.
A Locavore Paradise
The dishes in Guadeloupe Islands feature seafood, vegetables, and fruits, so expect farm- and sea-to-table cuisine as you and your taste buds island-hop across the archipelago. Your Mahi-Mahi, Lobster, and even seaweed goes from the ocean to your plate in a mere few hours, and the fruits and vegetables are picked from the local farms, some organic, found across the islands.
A Diverse Palette for Your Palate
With over 200 restaurants across Guadeloupe Islands you are spoiled for choice in dining experiences. From charming feet-in-sand, elegant water front, farm tables and sophisticated gourmet restaurants to the front porches of local cooks and food trucks selling BokIt - a local delicacy of deep fried naan like bread stuffed with meat, vegetable or fish. Additionally, as an overseas region of France, Guadeloupe Islands offer an extensive selection of the best wines and champagne imported from the mainland.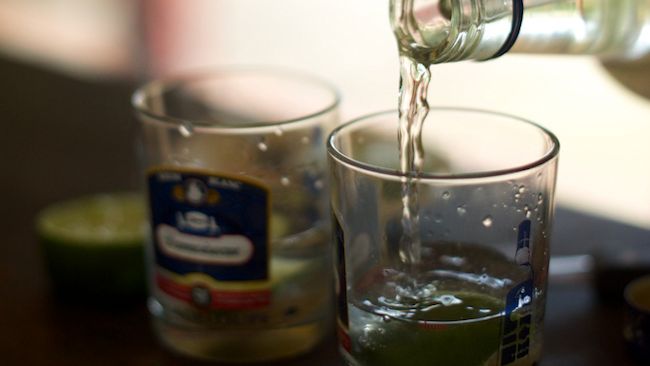 Rhum-ing in Paradise
The Guadeloupe Archipelago has long been a premier producer of rum (or rhum as it is called locally) and the nine distilleries present today have remained true to time-honored traditions, thus producing high quality multi-awarded labels. Rhum agricole is distilled directly from cane juice for a pure and signature taste. The nine distilleries offer tours and tastings, a favorite experience for rum connoisseurs in the know. On your tour, try a Ti'Punch, a local aperitif made with rhum, lime, and brown sugar. You can now enjoy a sip of award-winning Guadeloupean rhum as you plan your getaway to Guadeloupe Islands with Rhum Damoiseau, which is now available in the U.S. Market.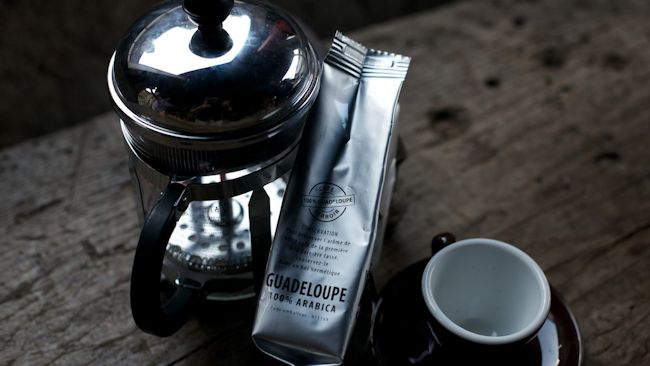 Pure Arabica in Guadeloupe Islands
Guadeloupe Islands is the oldest coffee growing region in the Americas. In 1726 Gabriel Mathieu de Clieu (former Governor of Guadeloupe) introduced Arabica Typica coffee seeds to Guadeloupe, originating from the Royal Botany Garden in Paris. This variety of Arabica Typica has remained pure with no mixing with other varieties. While coffee production is very small today, the product is high quality and original to the first taste of coffee.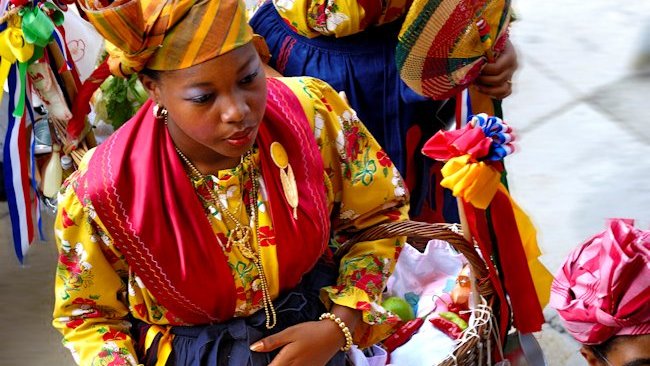 Fête des Cuisinières - Celebrating Professionals of Mouth
Every August, since 1917, Guadeloupe Islands celebrate female chefs, bastions of Creole culinary traditions who are known as "Professionals of the Mouth". The festival commences with a service at the Basilica of St Peter and St Paul in Pointe-a-Pitre with the chefs wearing colorful traditional dress with headscarves and aprons embroidered with their emblem. They bring their baskets of food, flowers, and cooking utensils to be blessed by their patron, Saint Laurent. After the ceremony, the procession walks through town to a large communal celebration of dining and dancing. This year's festival will take place on August 10 in Pointe-a-Pitre, Grande-Terre.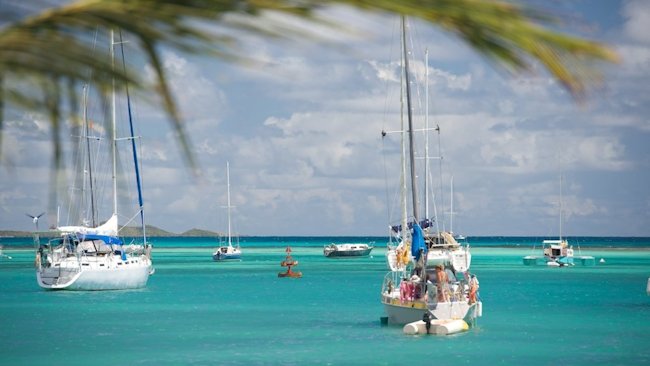 Getting To Guadeloupe Islands
The Guadeloupe Islands gastronomic experience is now more accessible than ever with weekly non-stop service between Miami and Pointe-a-Pitre on American Airlines. Connect via San Juan with Seaborne Airlines; in interline agreement with JetBlue Airways and codeshare partner with American Airlines. Via Sint Maartin connect conveniently with Air Antilles Express from Delta, American, JetBlue, and United Airlines. Discover Guadeloupe Islands
www.guadeloupe-islands.com
.