If you haven't at least heard about Croatia, then you are missing out big time! This country is a treasure trove to the most beautiful coastline dotted with islands, historic towns, and sleepy villages. It blends in one the beauty of the Adriatic sea, ancient historic ruins and unspoiled nature. Croatia has also become a new trend among the yacht industry that has recognized many advantages of this magical place. For this reason, we can see that the number of boats is on steadily increasing line, that seems like it is not going to drop down any time soon! And this is how a new concept of yachting was born!
This seemingly small country offers travelers a large choice of things to do and see and the best way to discover it all is by boat. Travelers' favorite spots during summer often include Dalmatia, Croatia islands and Dubrovnik riviera. These are the top 3 main areas to consider visiting because they all provide unique ambiance, history, and opportunities for unforgettable holidays no matter if you are traveling with kids, friends or loved ones.
Yacht lovers have a chance to explore this country like nobody else, by enjoying privacy and an unforgettable 7 day holiday. The hardest part is to choose where exactly to go first. For those who don't know, Croatia is a diverse country, with over 1200 islands, towns, beautiful landscapes, waterfalls, and national parks. It may take you even two trips to really see all the important areas that are known for its peaceful atmosphere, nature or known as vibrant towns full of history. For this reason, Croatia is a country you can fall in love again and again...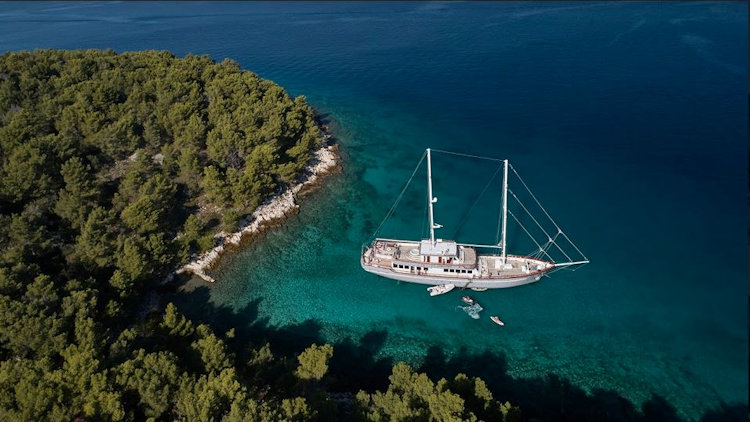 Dalmatian Coast
Starting off with Dalmatian Coast, this area is very popular among yachters because it holds many islands, nice pebbly beaches, private hidden coves and bays, mountain landscapes, and UNESCO's world heritage sites and national parks. If you love the outdoors, sea, sun, and nature then this is a thing for you! All this in itself is enough reason to spend your days cruising in this region. The most popular towns you should consider visiting are definitely Split, Zadar, Trogir, and Šibenik.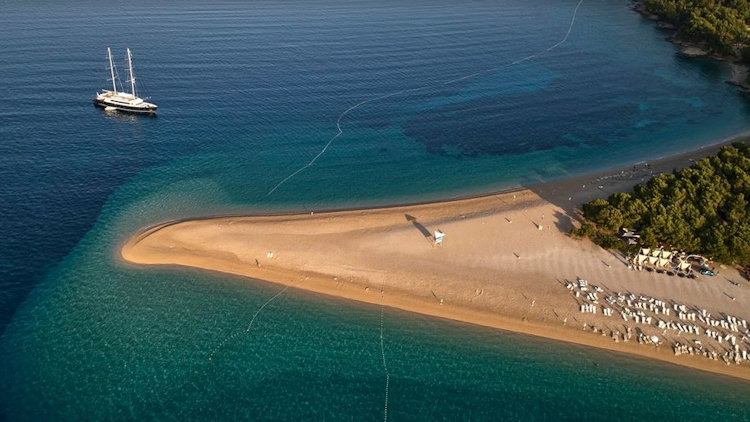 Croatian islands
Furthermore, from a thousand islands to choose, most famous are Hvar, Brač, Vis, Korčula, and Lastovo, but there are also many private inhabited small islets. For those who seek privacy in most beautiful surroundings, this is the best choice to relax during hot summer days.
Each island tells it's own special unique story about the history of old times, vineyards, fishing boats, and small sleepy villages. Wonderful, captivating, authentic and peaceful, this is what you can expect from the Croatian coastline.
However, some islands cater even to those who would love to party and have a great time in VIP clubs and restaurants, like for example on island Hvar.
Yachters simply can't resist these islands in general because they are very easy to reach, very easy to travel to and most importantly, distances between most islands are quite short. Due to that fact it is possible to explore many different areas in a shorter period of time which gives people the opportunity to enjoy cruising to the fullest.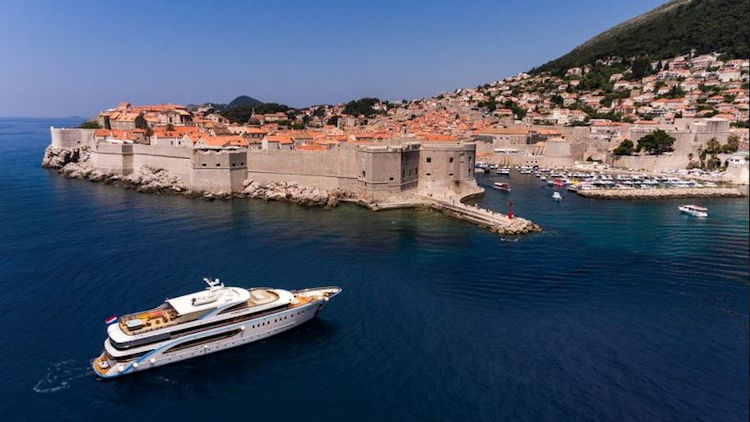 Dubrovnik Riviera
Moving to the south we come to perhaps most talked-about destination in Croatia, and that is Dubrovnik riviera. Dubrovnik also known as Pearl of Adriatic, got even more popular due to the fact that popular HBO series Game of Thrones was filmed here. Many fans all over the world rushed to see the beauty of the town that was used as a backdrop and discovered thought many episodes. If you are a fan yourself, or perhaps you kids are, make sure to book Game of Thrones tour in the city! This way you or your kids will be able to learn about history in a fun and different way, but also discover all the filming sports used in series where you can recreate scenes and take amazing photos.
Besides that, in Dubrovnik, you can lose yourself among labyrinth streets and buildings that tell a story about history and culture. In the afternoon definitely make sure to enjoy preserved coast, scenic roads, delicious seafood, and many nice city beaches. However an absolute must do is to walk the old city walls, but we recommend exploring it early in the morning or later in a day when the heat of the sun goes down to more comfortable temperatures.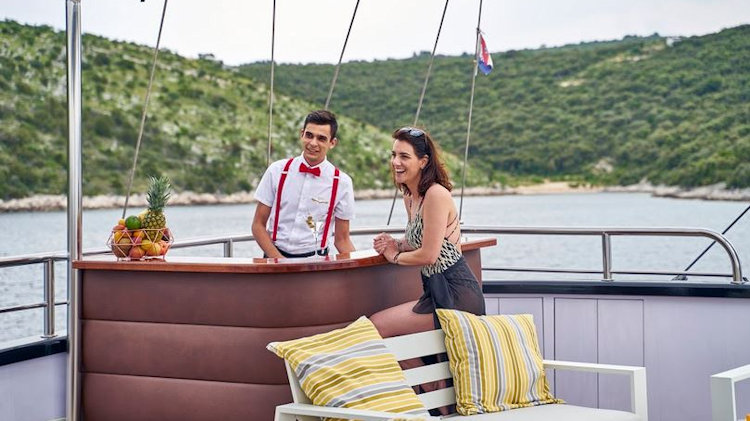 Crewed yachts new concept of yachting
Summertime in Croatia has quite hot temperatures, but refreshment is easily found when you are traveling on a crewed yacht that will help you find a private bay where you can swim and relax for a day. Speaking of crewed yachts, all yachts in our offer do come with a professional and reliable crew that is trained and familiar with cruising areas of your choice. We always communicate in advance all the details and preferences you had with the whole crew so everyone is familiar with your expectations and desires.
Depending on the size of your yacht and your group, the crew can be larger or smaller in number, but usually, there is always an experienced captain, personal chef, and sailor on board.
English is well spoken by the members of the crew, and sometimes especially on request crew can also speak other languages, such as German, Spanish or Italian.
Everything is always planned out and organized in a way that suits your needs in the best possible way, so you can fully enjoy the interrupted journey of the Croatian coastline.