In addition to a 5 star stay at the Regent Berlin, guests will be treated to a boat tour on a Venetian water taxi as well as a drive around town in a Bellini limousine, offering the chance to see the capital in a completely new light.
Italian elegance and exquisite ambience: the convertible Bellini limousine impresses with its mixture of fine leather and mahogany. A personal driver is at hand to showcase Berlin's most impressive sights. Guests can plan the route as they wish and can even arrange for a city guide to accompany them. The Bellini Limousine can fit up to 10 people and will take guests back to the hotel via Landwehr Canal, where they can indulge in a picnic basket filled with champagne and mouth-watering delicacies from the Regent kitchens.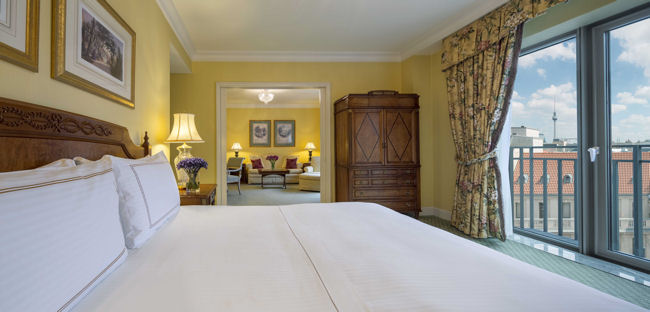 The luxury does not stop here. A romantic candle lit four-course menu will be arranged at the awarded gourmet restaurant Fischers Fritz.
The Romance Package includes two nights in one of the classy Executive suites based on double occupancy, an à la carte breakfast, a 2 hour Bellini bout tour, a limousine transfer about town as well as return airport or train station transfers. Alternatively, if guests use their own cars, parking in the hotel's underground parking will be complimentary. Also included is the gourmet four-course menu with water and coffee. An additional EUR 65 will apply if guests opt for the lobster press.
Package prices start from EUR 1,699.00 based on double occupancy, bookable between April 14th until October 31st 2017 subject to availability and upon request.
To book, please send an e-mail to reservation.berlin@regenthotels.com or call on +49 (0)30 2033 6666. Visit website:
www.regenthotels.com/regent-berlin