According to a signpost outside, AVANI+ Luang Prabang, New York is 13,284 kilometres away. Paris is 9,056 kilometres away. There are many other world cities listed. But if you had to measure the distance from the hotel to the heart of Luang Prabang, the result would likely be just a few metres. The new hotel has one of the best - if not, the best – locations of any luxury hotels in the city.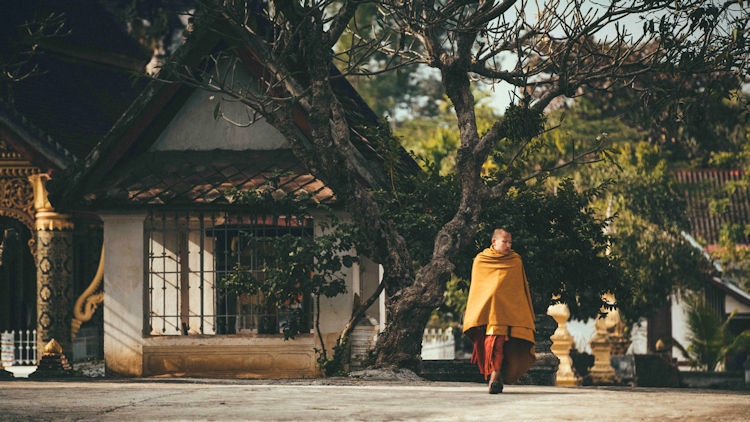 Since UNESCO listed Luang Prabang's charming historic centre as a World Heritage Site in 1995 for its well-preserved fusion of Lao and French architecture, colonial era houses and Buddhist temples, finding a site for a new hotel has been difficult, with some recent arrivals being built slightly out of town. Avani+ has a prime position, though, right at the end of the central, main Sisavangvong Street, close to the popular night markets and leading own to the Royal Palace and some of the city's famous temples. The iconic hilltop temple Wat Phousi is just across the road. In the mornings, saffron-clad Buddhist monks collecting alms pass right by the doors.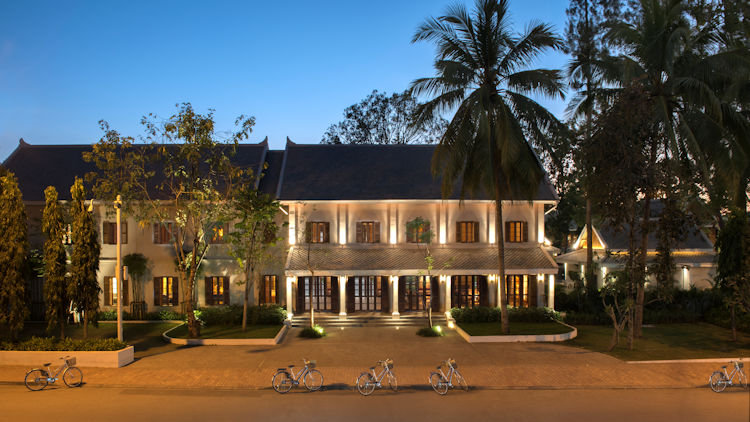 The building previously served as the quarters for French officers in the 1900s, when Laos was a French protectorate, and later became Azerai hotel, before Avani+ took it over, opening their doors in March 2017. Avani+ have kept the original French colonial architecture's pristine white walls and grey tiled roofs, which contrasts with the contemporary design of the interiors from Pascal Trahan, the French-Canadian architect responsible for the design of neighboring Amantaka, further down the road. Friendly staff welcome us into the modern lobby, which features lots of ash wood and where smart textile designs from the Hmong ethnic group share the space with black and brown pottery.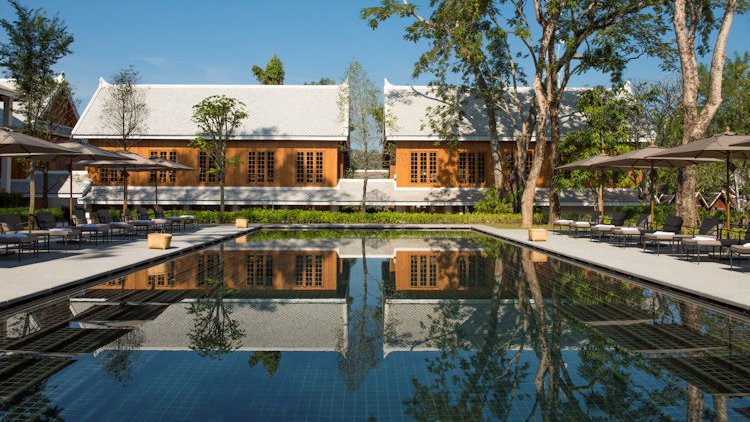 After a speedy check-in, we walk through the courtyard, where there's a deep blue swimming pool surrounded with grey umbrellas. In the neat garden, there's a frangipani tree (the official flower of Laos) and a banyan tree, often filled with birds chirping every afternoon to the guests reading or drinking cocktails.
We pass by an open-air library with books on photography and Asian history and climb up a staircase that curves around a frangipani-like wooden chandelier to our room. The open-plan bedroom has teak floors and is washed in natural light. Instead of paintings hanging on the walls, there are white canvases with fine Hmong patterns, adding color and character. On one side of the room, there's a working space; on the other, there's a coffee table with tea and coffee facilities. There are also separate closets on either side with cosy bathrobes and slippers.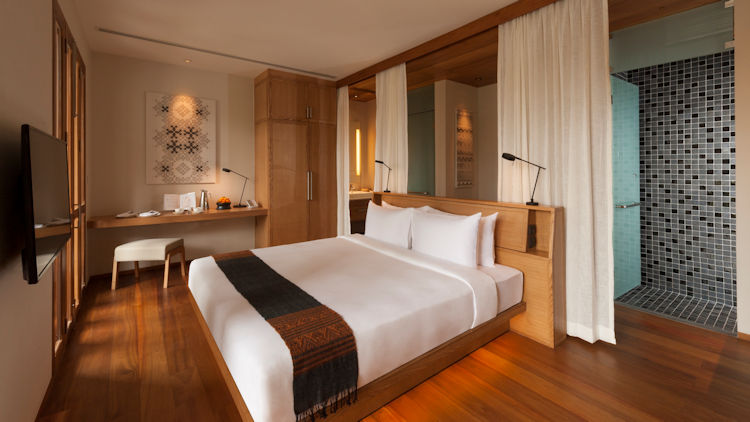 A bordered off bathroom area has brightly illuminated sinks and mirrors on both sides, and a modern blue-tiled rainshower, where the hotel's toiletries fill the space with a tropical fruity aroma.
Sliding windows at the front of the bedroom provide access to a terrace where we have a day bed and a table for two. It's a pleasant to sit and read a book in the shade, enjoying the cool breeze. From the terrace, we can see the golden stupa on the top of Mount Phousi.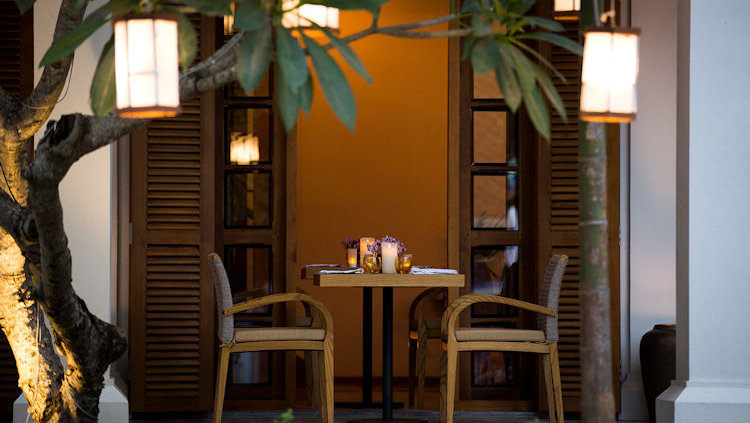 In the evening, we make our way across to Mainstreet Bar & Grill, where dim lights and soft music create a romantic atmosphere. We choose a table upstairs on the outside balcony, looking out over the busy street. As we enjoy a bottle of Cabernet Sauvignon, we see monks chatting, local people driving mopeds and tourists exploring the town in colorful tuk-tuks. The menu is quite casual and fun, rather than fine dining, with international dishes and local favorites, including chicken wings, burgers, pizza, buffalo carpaccio and a Mekong river fish burger. There's a good variety of American steak cuts, as well as vegetarian options.
The attentive waiter serves a refreshing, large Luang Prabang salad with coconut dressing and watercress, ornamented with little edible flowers and 'seaweed' from the Nam Khan river. We continue with a crunchy pepperoni pizza straight out of the oven, then finish our wine over a surprisingly large cheese platter, which has a good selection of brie, gouda and local cheeses, accompanied by honey and crackers.
Making our way back to our room, we pause to sit by the pool, the courtyard charmingly peaceful, even though the hotel is so close to the city's epicentre of restaurants, markets and bars.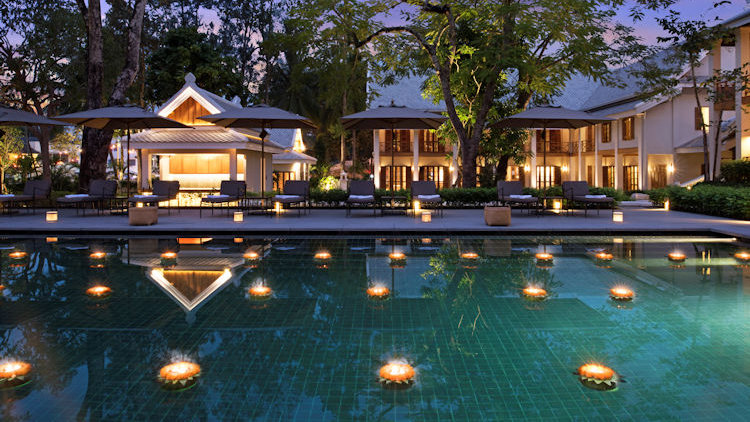 In the morning, we go back to the Mainstreet Bar & Grill for breakfast, passing shelves of soil outside the restaurant filled with tomatoes, lettuces, chillies and herbs. Bright and busy with guests, it feels almost like a different restaurant in daylight. The buffet starts with juices, infused water, fresh salads, cheeses and cold cuts. Further along, there's a counter with granola and other cereals, nuts and Greek yogurt. Finally, there's a large selection of breads and pastries, including croissant and cinnamon rolls.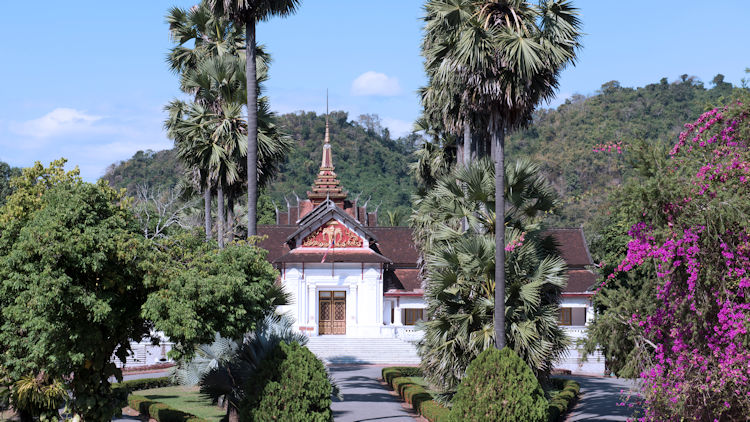 Fresh coffee and tea are offered the moment we sit down. The buffet is complemented by a menu of hot dishes, including traditional hot porridge, pancakes and Avani+´s Eggs Benedict made with local duck eggs and tilapia fish from the Mekong river. I went for the green goddess toast: poached eggs with avocado and a rocket salad on rye toast.
We borrow some bikes from the lobby and set off to explore the town, enjoying the Nam Khan river views, drinking fresh coconuts by the shore and photographing the colorful temples around the cit. It's difficult not to fall in love with the city, which is bursting with life, photogenic opportunities appearing one after the other. Sunsets can be enjoyed up on Mount Phousi or by taking one of Mekong Kingdom's river cruises, drifting up the Mekong River in a luxurious long wooden boat, sipping a glass of wine, with rewarding views of the verdant hills and numerous temples.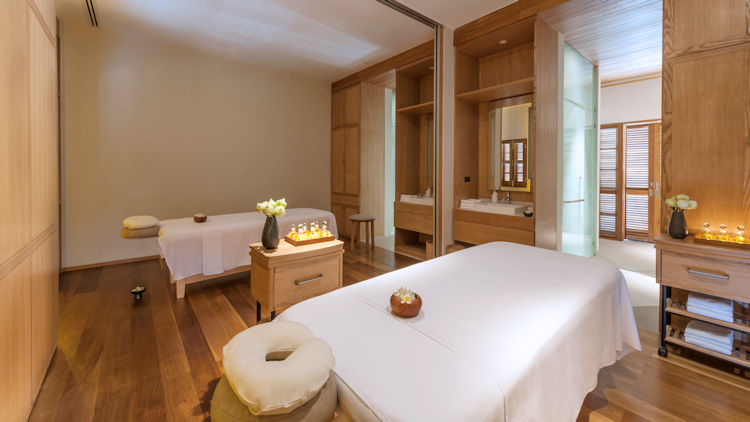 Our last morning is spent in the AvaniSpa, which is furnished with orange sofas and has a huge colorful painting of a monk´s smile on the wall. The friendly therapists suggest the Signature Massage, a mix of Swedish and Thai massage styles. Calming music plays in the spacious couples' treatment room. The therapist applies pressure to my body in pressure points to relieve tension, then uses essential oil with frangipani and lavender for a relaxing massage.
Relaxed, packed and ready to go, we meet our driver at the entrance, with a private car arranged to take us to the airport. I'd hoped to take one last, long around the enchanting Luang Prabang on the way, but Avani+´s enviable location, just 10 minutes from the airport, means the journey is just too short.
Avani+ Luang Prabang Hotel
1142, Setthathirath Road, Hua Xieng Village, Luang Prabang, Lao PDR 06000
https://www.avanihotels.com/en/luang-prabang
+1 (0)844 646 6724
Rooms start from USD$210, including breakfast, subject to tax and service charge.
Airport transfers in a private car start from USD$18 each way.
Andrea Moreno is a travel writer and photographer. Follow her on Instagram @tripsandcolors (https://www.instagram.com/tripsandcolors/).