"A weekend of warmth in store for all." So stated a local Welsh newspaper, the article promising spring sunshine and the hottest temperatures of the year so far. Arriving in Wales in early April when it can still be chilly and rainy, this was welcome news. I'm happy that the forecast was spot-on and the sun shone every warm, cloudless day of our visit.
We flew into Heathrow and on to Padding Station. Our train ride to Cardiff, Wales' capital, took a mere 2 ½ hours. It was lovely to sink into BritRail's deeply cushioned velvet seats as a waiter proffered a welcoming cup of strong coffee and a sugar bun. Comforted, we let our thoughts drift dreamily to our destination – Wales – where we knew that the special pleasures of this wee, wonderful country awaited us.
Capital Culture
We checked into the Park Plaza Hotel, Cardiff, and in short order set off to explore the town – modern, cosmopolitan and with a calendar of events to rival any major European city. In the city's center, Cardiff Castle was originally a Roman fort. We climbed to the top of the 12th century Norman Keep. Glad we did, as it offered astounding views of the entire city. At the National Museum, there are fascinating and evocative displays of Wales throughout history. We viewed 500 years of paintings, drawings, and sculpture, one of Europe's finest art collections.
The next day we picked up our rental car and were off to the Celtic Manor Resort, Newport, in picture-perfect Usk Valley. This resort has been selected as the host course for this year's Ryder Cup. At their health spa, we found a perfect place to shake off any remains of jet lag with a seductive massage.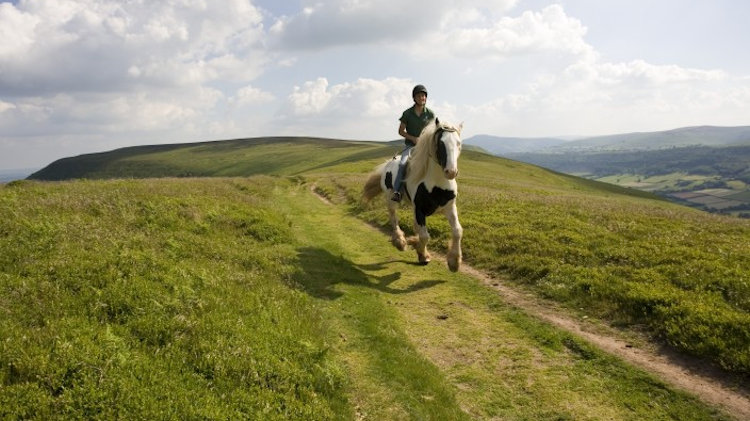 The Pits
Abergavenny is the gateway to the incomparable Brecon Beacons National Park. There's a World Heritage Site perched high on a lofty hill in Blaenavon overlooking the valley below. This area was once the heart of the industrial revolution and is full of historic interest. At The Big Pit National Coal Museum, one can have the consummate miner experience. Now here's the catch: you absolutely cannot be claustrophobic (that leaves out yours truly). However, my companions were gamely fitted with lamps, helmets and heavy battery-packs and accompanied by an actual miner as they descended 300 feet into a labyrinth of shafts. Emerging, they regaled me with terrifying tales of streams of rust-colored water flowing down walls which added to the dank, dark atmosphere. However, they were supremely proud of going into the pit for this seriously authentic experience – and I was glad to.. er.. experience it vicariously.
Beauty in Stone
"You will find here something you never found in books." Cistercian Father Bernard of Clauvaux wrote these words centuries ago, and the poet Wordsworth was moved to pen his famous ode "Composed a Few Miles above Tintern Abbey" for this edifice. Alfred Lord Tennyson wrote "Tears, Idle Tears" and it inspired more than one painting by JMW Turner. We're talking about the sublime Tintern Abbey, situated on the banks of the River Wye. Graceful – lacy – delicate. Can one refer to a building made of stone by such words? At Tintern, Yes. It was built in 1131 as a religious house by Cistercian Monks and despite the shell of this structure being open to the skies, it remains the best-preserved medieval abbey in Wales. The chants of countless monks still echoed through the masonry as I strolled the corridors silently, respectfully, marveling at vast windows with delicate tracery and decorative details on the walls, doorways and soaring archways, all the while the Abbey captivating me with its haunting spell.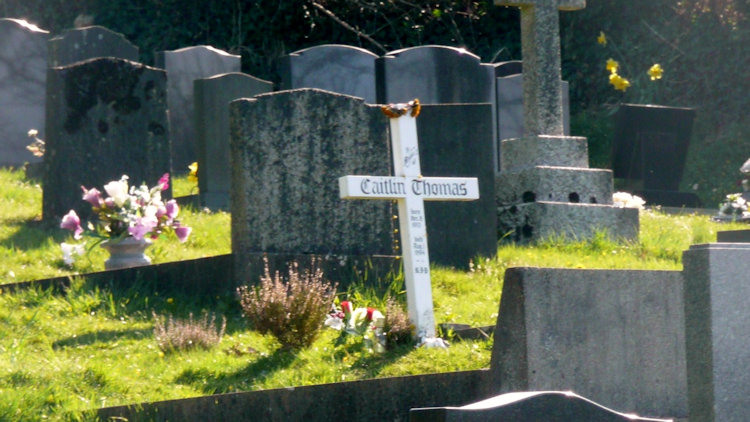 A Host of Golden Daffodils
Next day, a pastoral drive through the countryside to the town of Crickhowell called to mind a line from a Wordsworth's poem: "When all at once I saw a crowd, a host of golden daffodils." And so we did. We drove through narrow alleys of green hedgerows sprouting purple flowers and then: Quick! Stop the car! In the meadow, hundreds of sheep and their fluffy, white offspring. Spring is lambing time in Wales, and the ewes, with babes in tow, began to warily approach the fence, checking us out amid a cocaphony of loud, plaintive bleats. They stared intently at us and gave every indication that they would stand there passively gazing at us forever until we finally dragged ourselves away and climbed back into the car. Only then did they amble back to the field and begin grazing once more. Storybook country? Sure enough.
After a day spent at the Manor House Hotel regrouping, resting and reveling in the striking scenery of Beacons National Park, we drove to Aberporth near Cardigan, making a stop along the way at the Carreg Cennen Castle. The castle appears to spring out of legend and fairytale, astonishingly sited and seen for miles in all directions.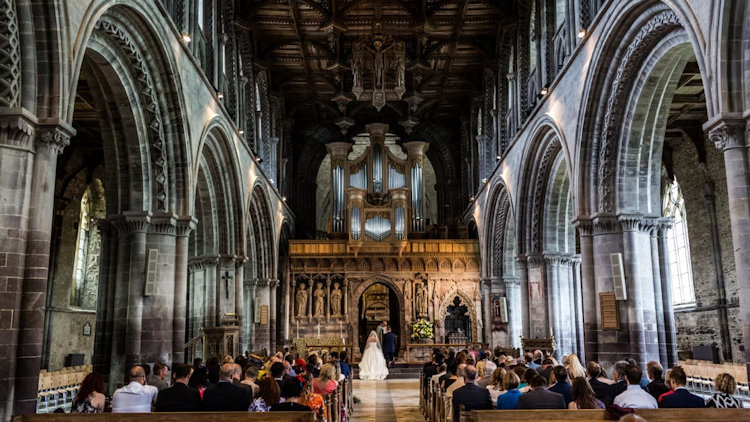 Wales Patron Saint
A highlight of our Welsh tour was visiting St. David's, the smallest city in Britain, and its magnificent cathedral built in 1181 on the site of St. David's sixth century monastery, the final resting place of its patron saint. We arrived on a bright Sunday morning just in time to hear Matins, a large choir raising celestial voices in song to the very rafters.
Live and Laugharne
The site of Wales' most famous poet, Dylan Thomas' home, Laugharne (pronounced "Larn"), is where he spent his last four years. It was poignant as I entered the cottage and saw everything kept just as it was when he wrote some of his greatest works. There on his desk, a jumble of papers as though he might have just gotten up to get a cup of tea (or something stronger), photographs on the walls of his wife Caitlin and his daughter Aeronwy, a well-worn velvet sofa, and a small terrace from which we gazed out on the Taf Estuary, silent, gray and seeming to envelop his cottage with a somber, lonely feel. Nearby, both his and Caitlin's graves rest in a peaceful church cemetery. Of course, we had to visit. After a long search around grassy, flower-strewn plots, we came upon his grave. A small, simple white cross, the plainest marker in the graveyard was his, resting back to back with Caitlin's headstone. There, propped against the cross, a fitting tribute: A half-full bottle of Jack Daniels. He did not go gentle into that good night.
Second City
Swansea. A lively city with a rich, seafaring heritage, it is a cosmopolitan example of today's modern Wales. At the National Waterfront Museum there's cutting-edge interactive technology and exhibits that tell the story of Welsh industry and innovation over the last 300 years. We spent our last night in Wales at Morgan's, Swansea's charming 5-star hotel located near the city center and the stunning Mumbles and Gower coastline.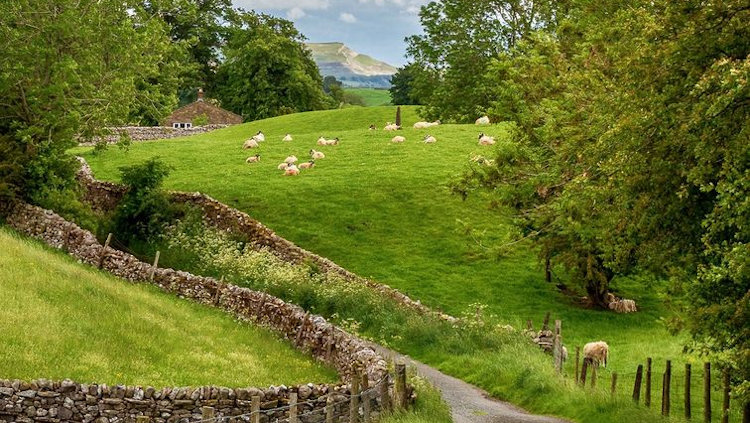 Crossed the Pond, Had a Wales of a Time
"I carry Wales inside me. I never really left" – Tom Jones. I get it. I think I'll always carry a bit of Wales inside me, too. It is, after all, a true fairytale land. Here you find tiny, thatched-roof, ice cream-colored cottages, green valleys, winding, narrow country lanes bordered by tall, stately hedgerows, streams glinting gold and babbling through deep pine forests, little white lambs with fleece as white as snow. And how about these adorable names: Mumbles, Pontypool, Peny Park, the Wolf's Castle, Beggar's Reach and Rat Trap Inns, not to mention the Fairyhill Hotel in Swansea! On my journey I was charmed by a sign on a pub offering a brew called "Tippy Tup", (drunk, perhaps from a sippy cup?). Also a notice on the side of a church advising "God Answers Knee-Mail." And just remember when you visit and see ferocious dragons depicted all over the buildings, do not fear. The dragon is the renowned national emblem of this fairytale land. Why am I not surprised?