Tucked away in the spectacular Andes at 9,600 feet – only two hours from Quito – lies a charming 16th century hacienda owned by a former president of Ecuador.
INCA
has created a new 12-day
Islands and Highlands
program that pairs its popular Galápagos cruise with a three-day, two-night stay at
Hacienda Zuleta
.
Guests will spend the first night in Quito, a UNESCO World Heritage site, and then fly to the Galápagos, overnighting on Santa Cruz to visit the Darwin Research Station and hike to see giant tortoises in the wild. The next day, guests board the 141-foot Integrity, known as the "finest yacht" in the Islands to follow INCA's carefully-crafted eight-day itinerary. With only 16 passengers, Integrity guests have the opportunity to get up close to observe rare animals and birds in action including albatrosses "fencing" with their beaks, Blue-footed Boobies sitting on eggs, sea lions somersaulting and during breeding season, male great frigate birds romancing the females with their oversized throat pouches.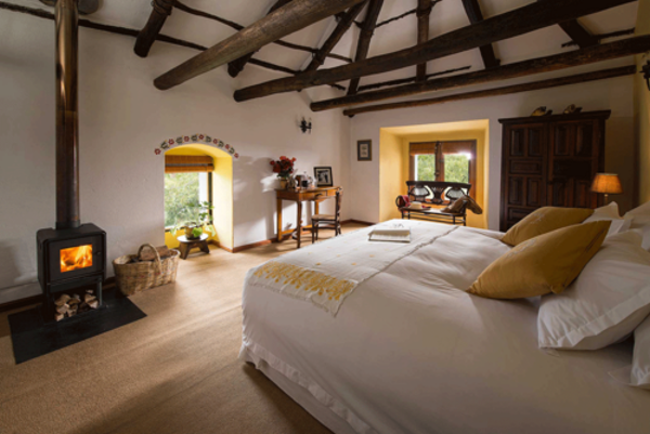 The current owners of Hacienda Zuleta, descendants of Galo Plaza Lasso, a former president of Ecuador, play host. Set in farmland and surrounded by gardens, the 4,000-acre working farm offers an authentic colonial experience and plenty of interesting activities. A horse-drawn carriage takes guests to observe the livestock, farming activities and surrounding mountain landscape. Cooking and embroidery classes are offered. Each of the Hacienda's 14 guestrooms is beautifully decorated with antiques, historic photographs and memorabilia from past political campaigns. After a day hiking, bird watching, mountain biking or horseback riding, guests will enjoy sitting in front of a fire in the Lounge, the Library or in their own room.
With fruits, vegetables and herbs from the Hacienda's organic garden, homemade butter and cheese from its cows and fresh cheese from its Creamery, Zuleta's cuisine personifies farm-to-table. Guests will enjoy just-caught trout and Ecuadoran and Andean specialties whose recipes have been handed down from the family's great-grandmothers.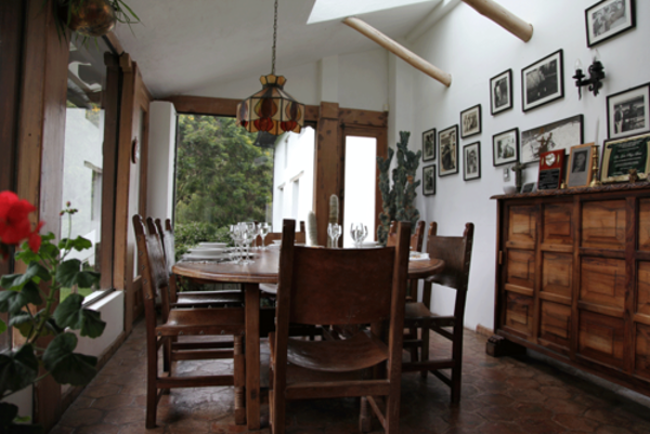 One of the high points of a stay at the Hacienda is a visit to its Andean Condor Huasi Project, the only government-licensed reproduction and liberation site. With its 10-foot wingspan, one of the world's largest flying birds weighs in at up to 33 pounds and is considered "near threatened." Zuleta has been nationally and internationally recognized for its work with the Andean Condor.
INCA's new 12-day
Islands and Highlands
program starts at $9,295 and includes all yacht and hotel accommodations in Quito, Santa Cruz and at Hacienda Zuleta; all meals, non-alcoholic beverages and draft beer while on the yacht; also meals as specified on itinerary, all guides, activities, tours and sightseeing arrangements; use of kayaks and snorkel equipment on yacht, roundtrip airport transfers and all arrangements as specified on the itinerary. Not included are airfare, airport taxes and fees; Galápagos National Park fee; Galápagos yacht fuel surcharge; tips for yacht crews, guides or naturalist; wet suits, and other items of a personal nature.
For further information, contact
INCA
or call 1-510-420-1550.