The Swahili word for welcome, karibu, is etched in sand in front of my private beach villa at the luxury Anantara Medjumbe Island Resort—and I indeed feel very welcomed.
From the moment I'd arrived the entire staff had been generously hospitable. After arriving at the Pemba Airport in Mozambique, the resort's helicopter pilot greeted me as he took my bags and made sure I was comfortable in the helicopter. During the breathtaking 40-minute trip, he pointed out gorgeous details from the air. Soon, we approached Medjumbe—a magical island only 300 kilometers long located off the northern coast of Mozambique, part of the protected Quirimbas Archipelago.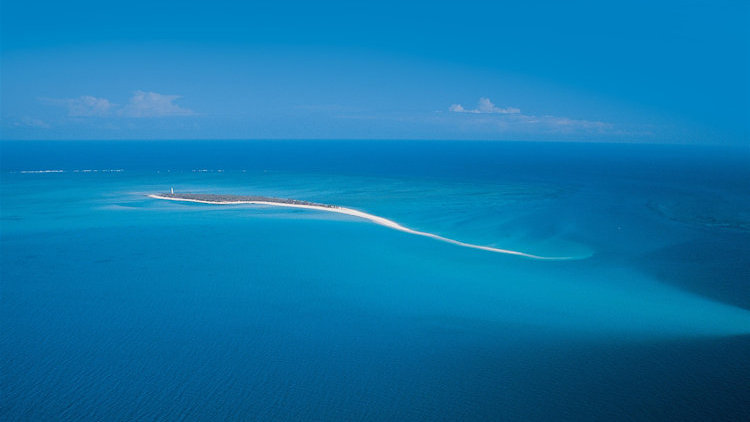 While Medjumbe is beautiful from the air, it's even more so after landing. Greeting us warmly, resort staff handed me much-welcomed warm towel and fruit refresher before my personal butler escorted me the short walk to my villa, one of only 12 that dot the beach facing the calming blue waters of the Indian Ocean. Each villa is outfitted with a cabana, outdoor shower and personal plunge pool. Inside, a spacious bedroom and bathroom provide quiet solitude on this adults-only property. In-room facilities include air-conditioning, ceiling fans, mini-bar and fridge stocked with teas, water, coffee pods and local beer. And while there is a TV, I turn it on once before flipping it off a few minutes later. On Medjumbe, I welcome the limited distractions and spotty WiFi—I've never unplugged quite like this and it's extremely rejuvenating.
If your idea of vacation is moving as little as possible, head to the spa and listen to the lapping waves as your masseuse erases any lingering tension. And while it was easy to fill the day lounging on the beach or swimming among the softest waves I've ever experienced, there's also plenty to do if adventure is on your agenda. Snorkeling and scuba diving are easily arranged, as is learning how to sail a dhow, a traditional Arab sailing vessel.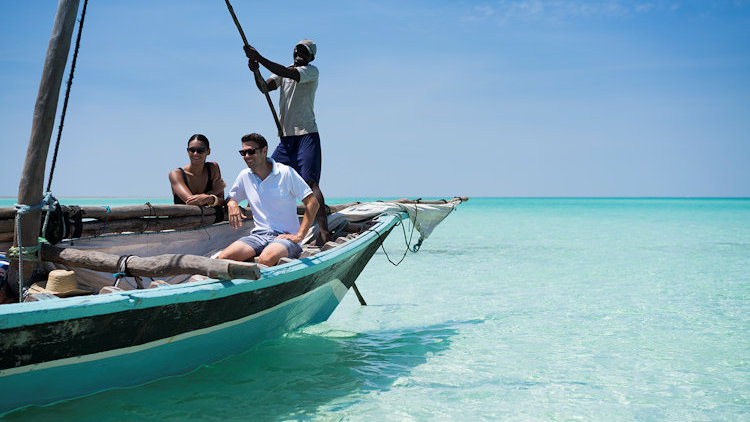 Need next-level privacy? Take a short boat ride to the nearby and uninhabited private island of Quissanga. We were greeted by a small staff and personal chef, who had prepared a satisfying spread under the palm trees. Dining on charcuterie, cheese, wine and other light bites hit the spot after relaxing in the water. For guests interested in experiencing what happens when luxury and a deserted island mix, the resort's signature "Star Bed Experience" provides the opportunity to spend a romantic night on the beach, looking at the stars from a private canopy bed on the beach.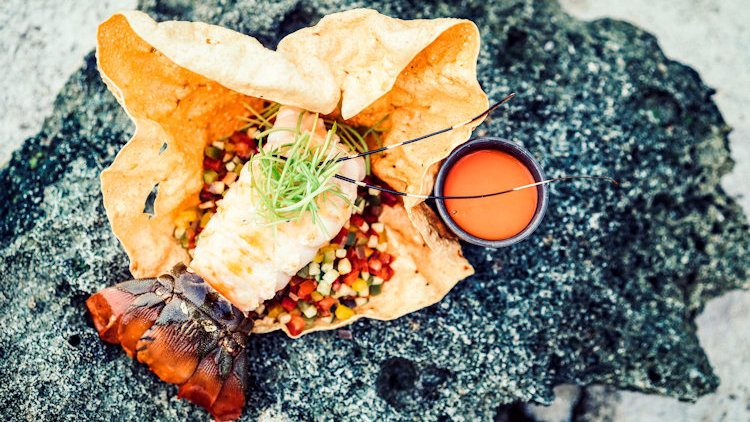 Back at Medjumbe, we dine that evening—where else?—on the beach. For Anantara's signature "Dining By Design" resort staff dug deep into the sand to create a delightful set of sunken chairs and a table, draping everything in beautiful linens. As the sun set and evening fell, we were led to our spot on the beach, illuminated by flame torches and the stars and moon above. Dish after delicious dish of fresh seafood (caught just hours before) was passed around and glasses never went empty. After laughing and sharing the night away, we ambled the short walk to our villa to reflect on the absolute serenity we'd experienced.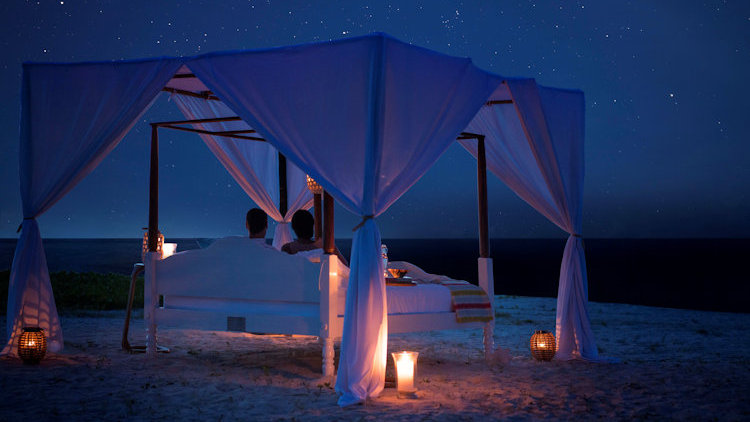 If you've ever yearned for a deserted island with all the comforts of home and beyond, Medjumbe Island Resort has it in spades.
Getting there: South African Airways flies to multiple global destinations from its hub in O.R. Tambo International Airport (JNB), outside of Johannesburg. From there, it's a flight to Pemba Airport (POL) in Mozambique via Airlink, then a picturesque 45-minute helicopter trip directly to the resort.
Article by Sara Schwartz / Photo credits: Anantara Medjumbe Island Resort