When was Camper and Nicholsons founded? How has the business evolved over the years?Camper & Nicholsons
was founded in 1782! Our craftsmanship as a yacht builder secured our place in yachting history. We then went on to innovate and create the concept of yacht brokerage, charter and management. The company is in a continual state of evolution to help ensure that we continually represent our clients interests to the very best of our abilities. Today, we recognize that the needs and expectations of our clientele when chartering are different. How our clientele perceive and experience luxury is different. Centuries in yachting have taught us that there is nothing more precious than time – so we do everything we can to ensure that our client's yachting experiences are pure, simple and enjoyable. Add convenience, simplify complexity and allow our clients the unburdened freedom to simply enjoy their yachting experiences.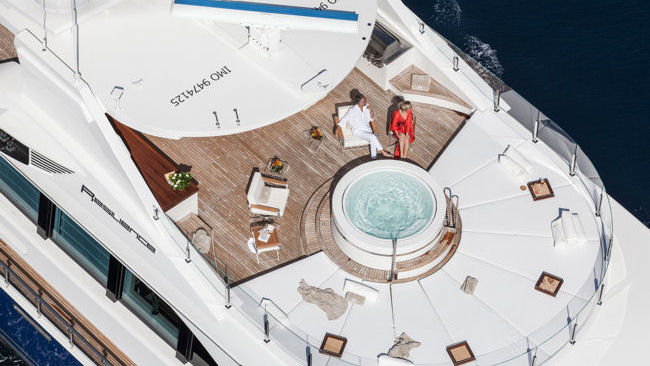 When did the emergence of superyachting start as we know it today? What was the very first superyacht?
Luxury yachting first emerged when the titled and the rich began coming together to indulge in the new sport of sailing on salt water, but who also wanted to dabble in the world of naval architecture. From a Camper & Nicholsons perspective, our first yachts were built for trading purposes, and it was in 1836 that officially, a yacht had been constructed by Camper for pleasure purposes – the 41-ton cutter BREEZE for the Royal Yacht Squadron member, James Lyon, who won the Kings Cup that year, competing against some of the Squadron's best yachts. Among the early motor yachts in the superyacht category would be vessels like CHRISTINA O who has been recently represented by Camper & Nicholsons, as well as luxury sailing yachts including the famous Camper & Nicholsons J-Class yachts such as ENDEAVOUR and Sir Thomas Lipton's SHAMROCK.
At what size does a yacht become a superyacht? How many superyachts are available for charter?
A superyacht is, by definition, any yacht over 24m in length. It is difficult to determine how many individuals are involved in ownership of the approximately 5,000+ superyachts in the total fleet today, due to the nature of (company) ownership structures. In terms of the number of superyachts available for charter, this is estimated to be over 2,000 available for charter (based on 24m+).
What is the starting price for a superyacht charter?
Around Euros 30,000 per week to several million and above.
When someone decides they would like to charter a yacht, how do they know where to start?
If they have an idea of dates, we can do the rest. We can suggest a suitable destination and yacht for their group. Some new clients may not be aware of the costs and so I always like to send over a large range so that clients can see what they can get for their money. The crew is also very important; I always try and fit the crew to the client.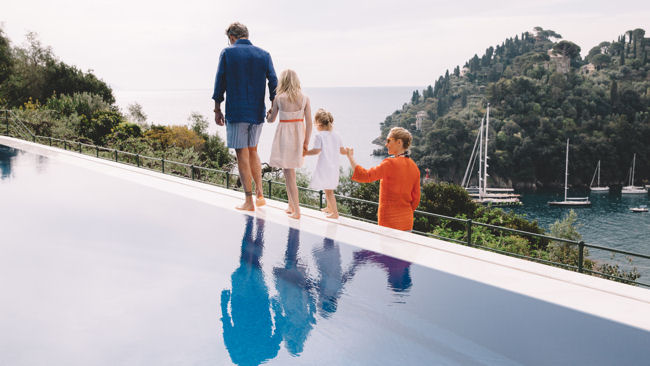 Why should someone choose a superyacht charter over other luxury vacations?
I've always loved being on the water and so for me it's an easy choice. If clients want the highest level of luxury imaginable, see a different view every day, experience the best food, and have the craziest fun, then being on a yacht is the only option. In my mind, everything else seems rather boring.
This is the one holiday like no other, where you have the ability to move your window to another location on a daily basis. Visiting numerous places without having to move one piece of luggage. You get your own personal staff; which includes a chef and also may include a masseuse/yoga instructor or a dive instructor - whatever you desire.
Everyone has heard of yachting in the Caribbean and Mediterranean. Are there other hot spots or emerging destinations?
I like to push off the beaten track destinations. I have clients interested in going to Antarctica and Papua New Guinea. I believe more and more clients are looking for expedition type charters. There are still the clients who want to cruise the Med in style, but there are now also clients and owners who would like to explore the world and obviously the yacht is the perfect platform to do this. With the Spanish charter license becoming easier to obtain, I have more clients interested in going to Balearics, never before have we had so much choice.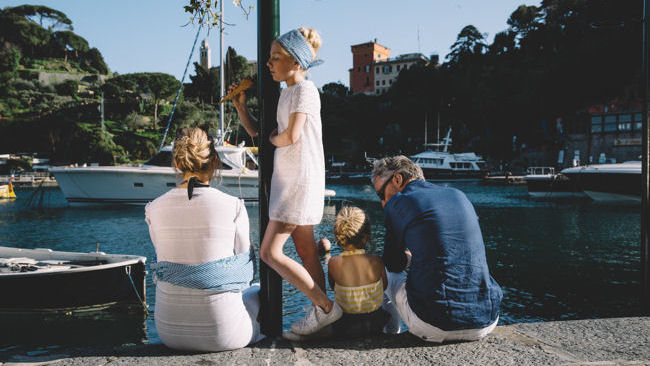 What are the important factors to consider when chartering a superyacht? What expenses are additional on top of the listed charter cost?
I think one of the most important factors is what they would like to achieve on holiday, whether it's family time, a historical learning experience, relaxing, their view or how they want to enjoy their time on board. Secondly, the layout of the yacht should have their lifestyle amenities; shade on the decks, workout gear, stateroom considerations, if they have any handicapped guests or other issues that might need careful consideration. Diving, spas, yoga, and other amenities.
On top of the charter fee is the expenses or APA, this stands for 'advanced provisioning allowance' and is usually calculated at 25-30% of the charter fee. The APA is used to pay for all on board expenses such as berth fees, yacht fuel, food, drink, alcohol etc. Throughout the Mediterranean there is VAT due on charters, the level of VAT depends on which country they start their charters in.
Which yachts do you represent or recommend for first time charterers?
If it's a family who has never chartered before then I tend to recommend yachts which have 'zero speed stabilizers so that when at anchor the yacht doesn't move too much with the swell. For larger groups I tend to push them towards tri-deck boats so that everyone has enough space to relax in. If someone is particularly worried about budget then I would also suggest a low consumption yacht, fuel bills can be high on fast, speedier yachts. If clients would prefer a sailing yacht then again if a family, I recommend yachts with lots of shade, it's important in the scorching heat!
Clicia
is a great yacht with a superb crew. The layout and deck space on board is excellent and offers the amenities that appeal to all clients.
Pure Bliss
has great deck features and offers diving from the yacht with a standout crew.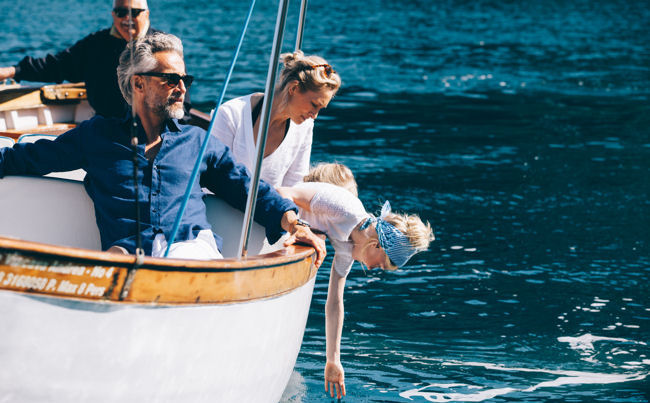 What are some trends in luxury yacht design?
Balconies off the main salon, master/VIP are quite 'in' at the moment. Also beach clubs. Where older yachts have a tender garage, the newer yachts try to make better use of the space by using this space as a beach club. It's a nice idea sitting on a sun bed close to the water. Portuguese decks are also appearing more and more, again a better use of the space in front of the bridge. Easy deck access and the ability to bring the sea into the interior i.e. balconies, the use of mirrors and hard surfaces to see the light reflected throughout the vessel.
What are some trends in yachting behaviors?
If clients are going out for lunch/dinner they want to be in the best place. Sometimes just because it's fashionable or just because the food or location is that good, or a mixture of the two. Clients like to move around, not stay in one place too long. The food and alcohol is very important. Many of my clients choose their own wine to have on board. Also a good rapport with the crew is very important. Unhappy crews can cause a lot of problems.
Have social media and apps affected the yacht charter business? Are UNWHI's on social media?
Yes definitely. I think it has just made people more aware of superyachts. It was rather a secret industry 10 years ago, but now most people are aware of these vessels. I believe UNWHIs are on social media, especially Linkedin and Instagram.
I think it has heightened the awareness of the yachting industry and while most of the HNW individuals are most likely on social media it is truly a referral business. They want to deal with a respected and known entity / broker.
How many of your clients are engaged on social media?
A vast majority, particularly the younger clients (20s, 30s, 40s).
Does CN offer an app? Can you be found on social media?
No, C&N does not have an app, but we can be found on Facebook, Instagram, Twitter and LinkedIn:
Facebook -
https://www.facebook.com/camperandnicholsons/
Instagram -
https://www.instagram.com/camperandnicholsons/
Twitter -
https://twitter.com/campernicholson
LinkedIn -
https://www.linkedin.com/company/camper-&-nicholsons
Website -
http://www.camperandnicholsons.com/
Photo credits: Jeff Brown/Breed Media