Having first opened its doors in 1875, the luxurious hotel has played host to some of the entertainment industry's most recognizable names (Michael Jackson, Walt Disney and Sophia Loren to name a few) and remains one of Geneva's most desirable destinations for business travelers and well-heeled jetsetters.
The hotel's central location could not be any more perfect (particularly for visitors exploring the city for the first time) with spacious rooms affording panoramic views of Swiss icons including Lake Geneva, Jet d'Eau, Mont Blanc, the 16th Century Old Town and the lush Brunswick Gardens.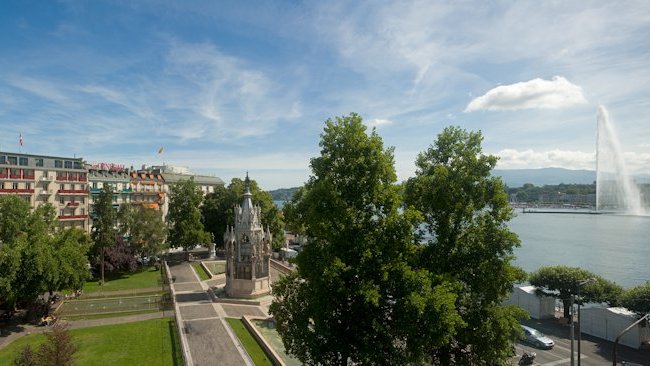 Furthermore, it is a short 20-minute drive from the airport and is within walking distance of the Cornavin Train Station, which has high-speed international rail connections to Milan, Paris, Barcelona and further afield – very convenient for a weekend excursion if you're based in Europe.
Each of Le Richemond's 109 rooms contains state-of-the-art facilities, opulent marble bathrooms and eclectic Art Deco furnishings selected by renowned London designer, Olga Polizzi.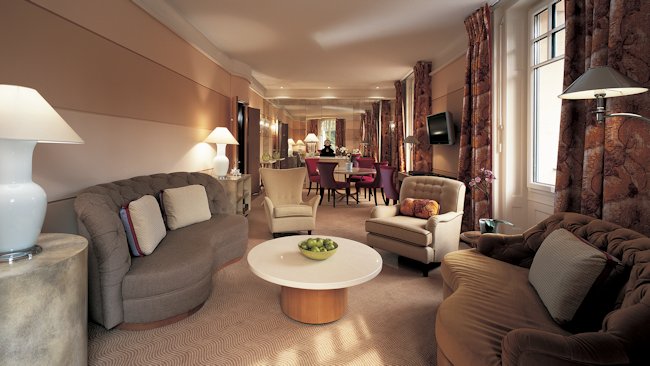 It would be all too easy to take solace in a plush suite, order champagne and fondue and enjoy the picturesque backdrop, but there are many reasons to venture out – if only to the hotel's Mediterranean restaurant, Le Jardin, followed by a relaxation treatment at Le Spa by Sisley. Such activities are essential for curing jet lag after all.
Geneva is renowned as a global center for diplomacy (home to various international organizations including the UN and the World Health Organization), however the city has many unsung cultural attractions to cater to discerning travelers.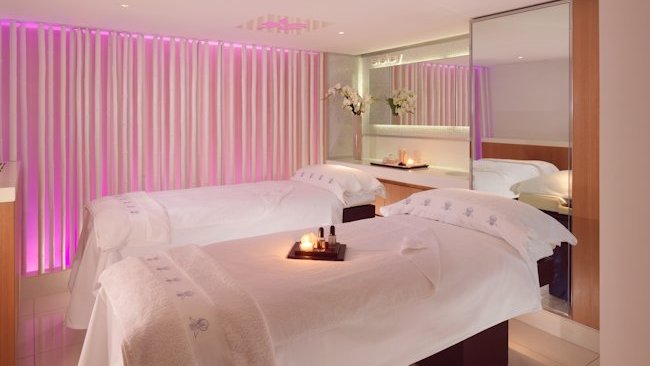 An array of beautiful art galleries, museums (notably, the Patek Philippe watchmaker's museum) and Michelin-starred restaurants are located throughout the CBD, which is within a short radius of Le Richemond.
Also nearby is the chic Rue du Rhone and pedestrian-only Grand Rue – both well-maintained streets speckled with high-end designer shopping, charming antique stores and divine boutique chocolatiers.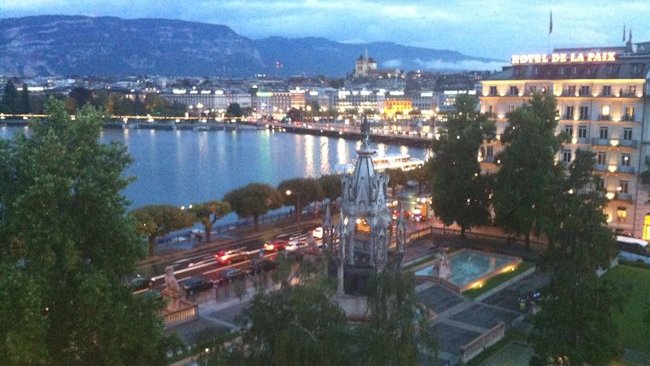 Unlike many other global cities, Geneva appears to be eternally pristine, without the standard urban grittiness that comes with being a cosmopolitan hub. It's an ideal destination for a sophisticated weekend getaway.
Visit website:
http://www.dorchestercollection.com/geneva/le-richemond